Hi loves!  I'm really excited for this post because today I'm sharing a beauty line with you that I have fallen head over heels in love with!  artnaturals is a Los Angeles based beauty line made from natural ingredients.  The result?  AMAZING products that give your skin, hair, and body long term solutions.  I was invited to an intimate event they had at the 1 Hotel Central Park earlier this week and wow, I could not get enough of it!  Seriously, my pictures do no justice to how much effort was put into the smallest details to make us attendees feel as though we had truly stepped into an oasis of serenity.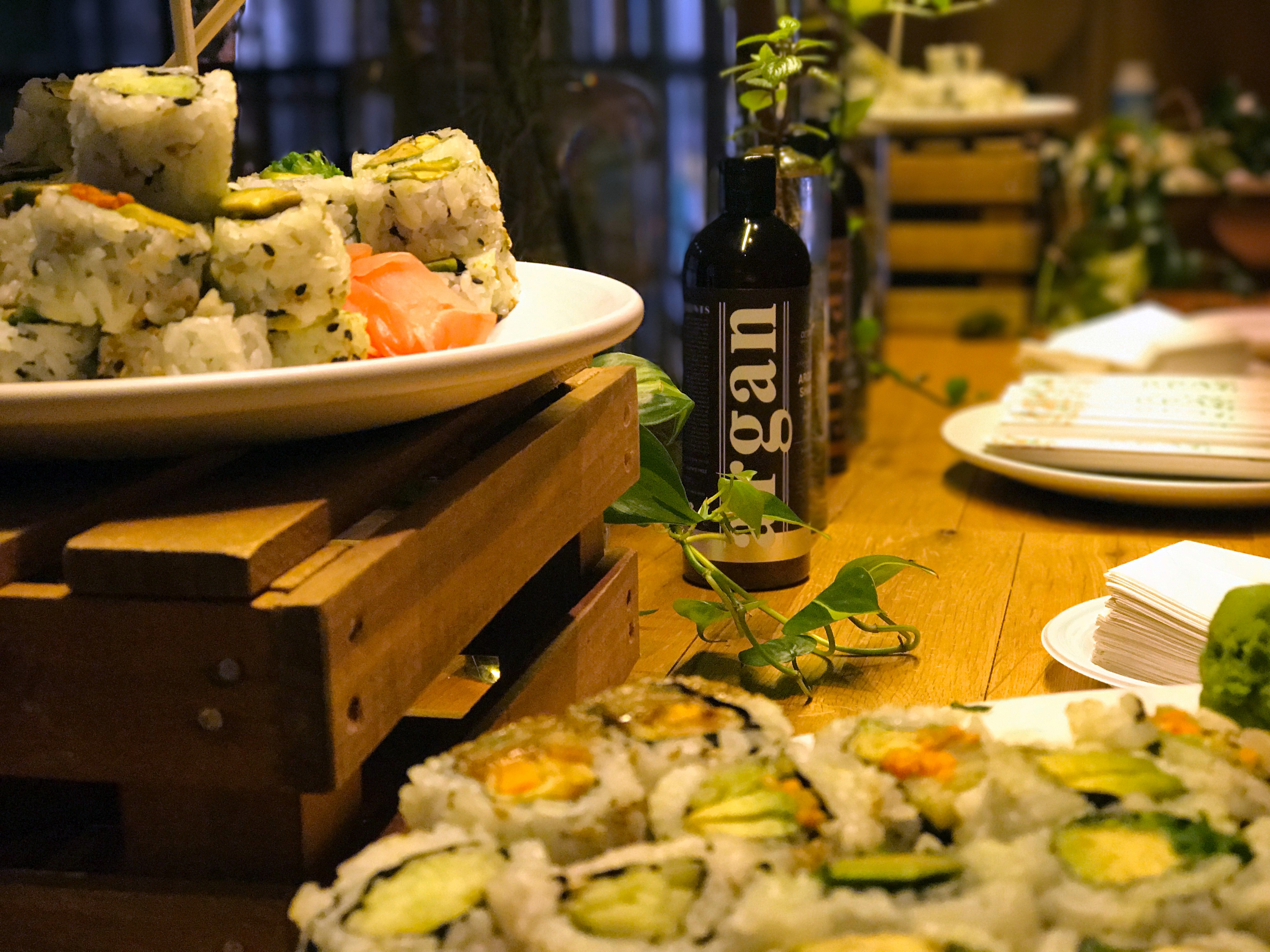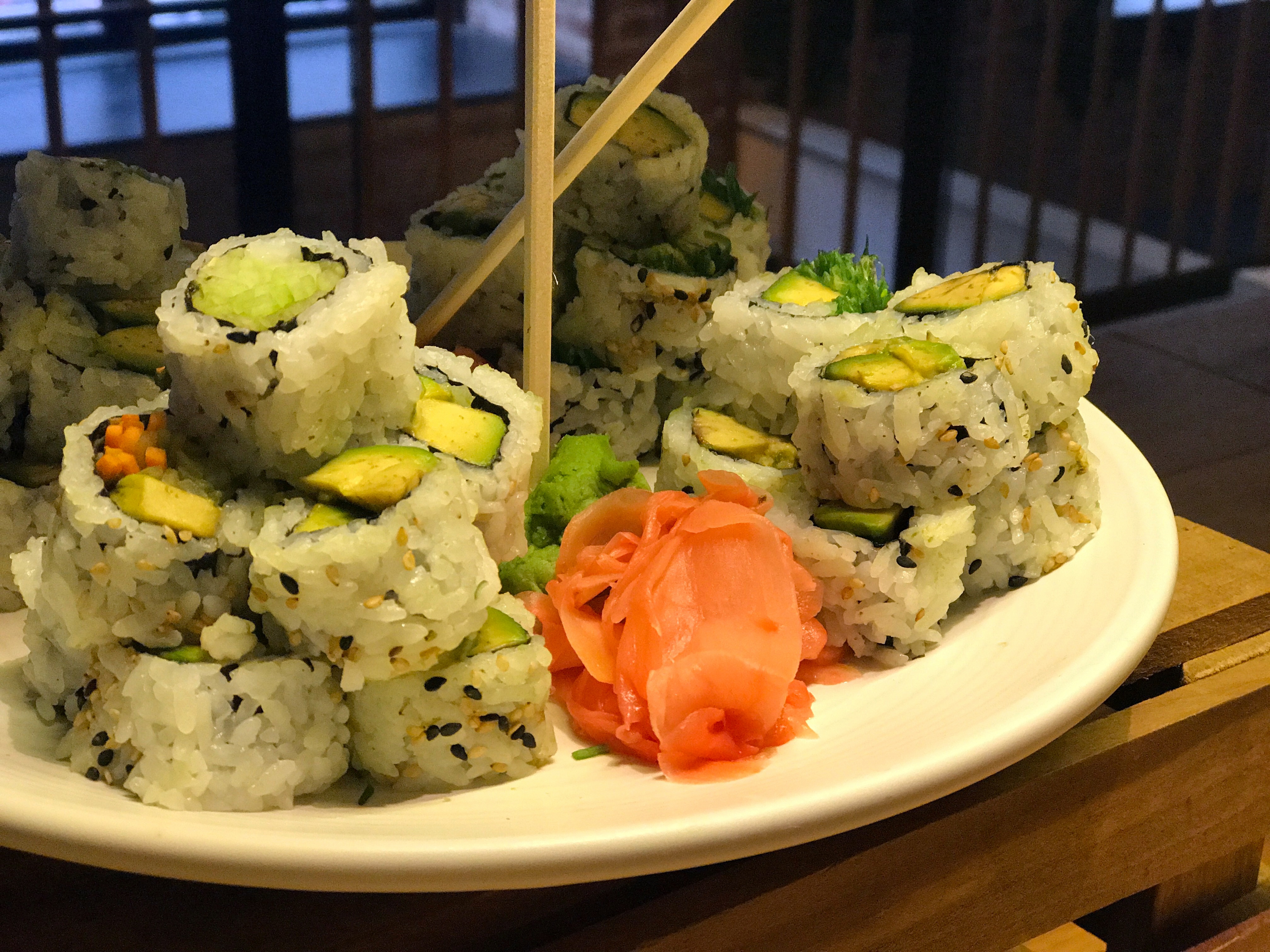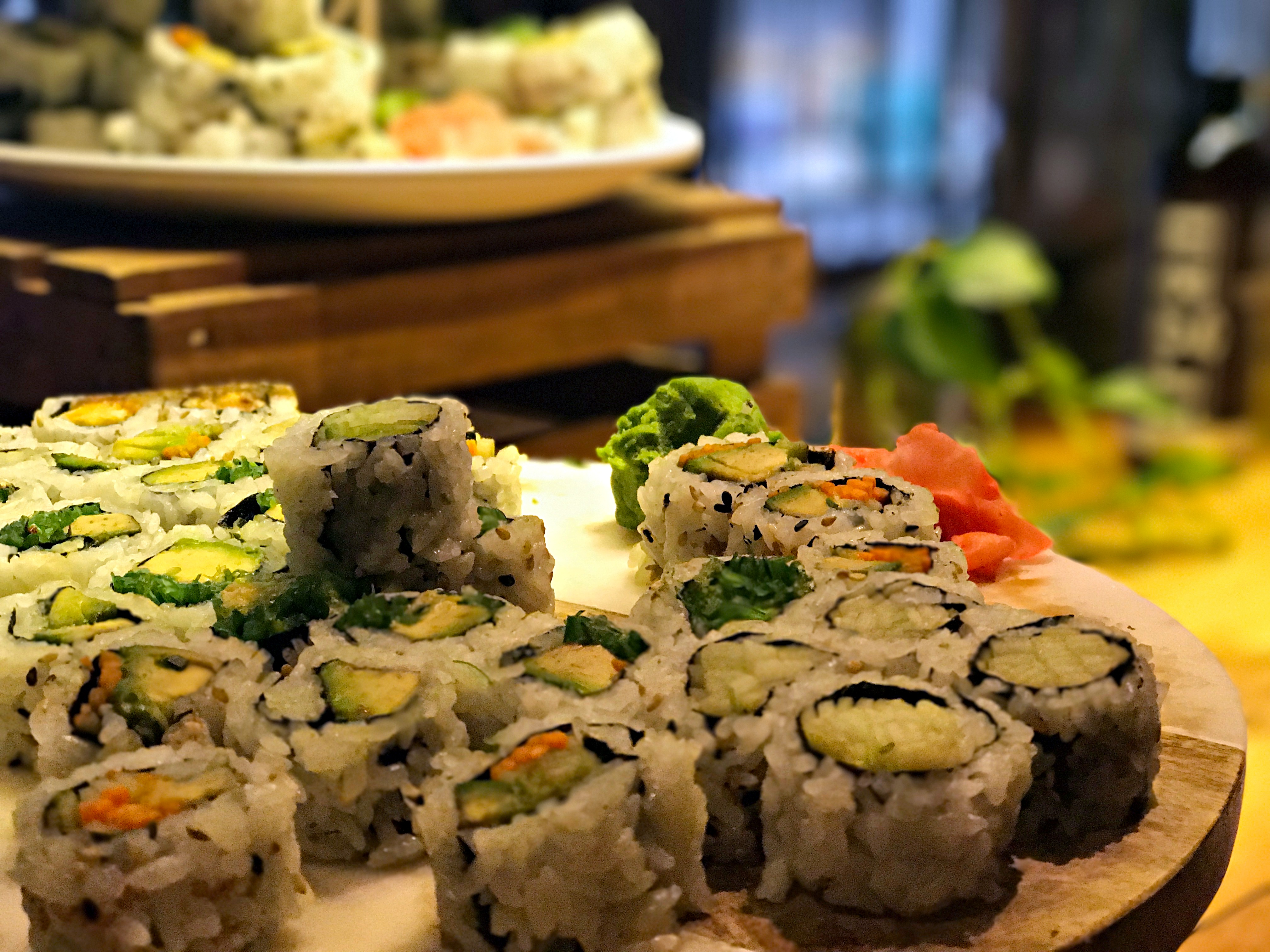 To begin with, they had multiple sushi platters for us in the waiting area- YUM!  Then it was time to enter the room…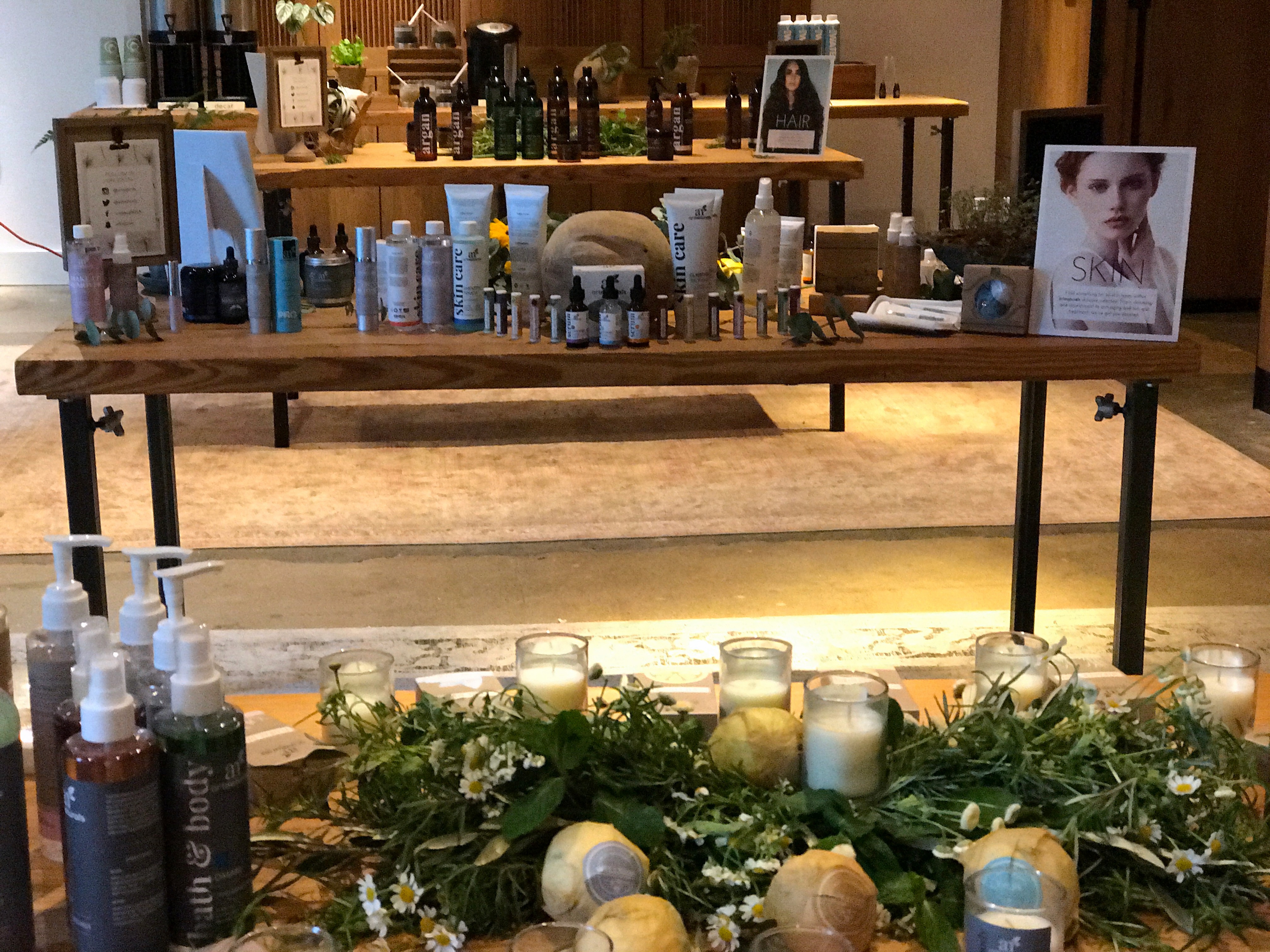 There were four tables set up in different categories: oils and essentials, bath and body, skin, and hair.  We started out at the oils and essentials table where aromatherapist Amy Galper guided us through the practice.  To be honest, I had never really tried aromatherapy before or had any interest in it.  But I learned that it uses plant extracts to heal your body, mind, and spirit through your olfactory receptors, or commonly known, sense of smell.  Scents can affect us in ways we're not aware of, resulting in a holistic experience.  Pretty cool, right?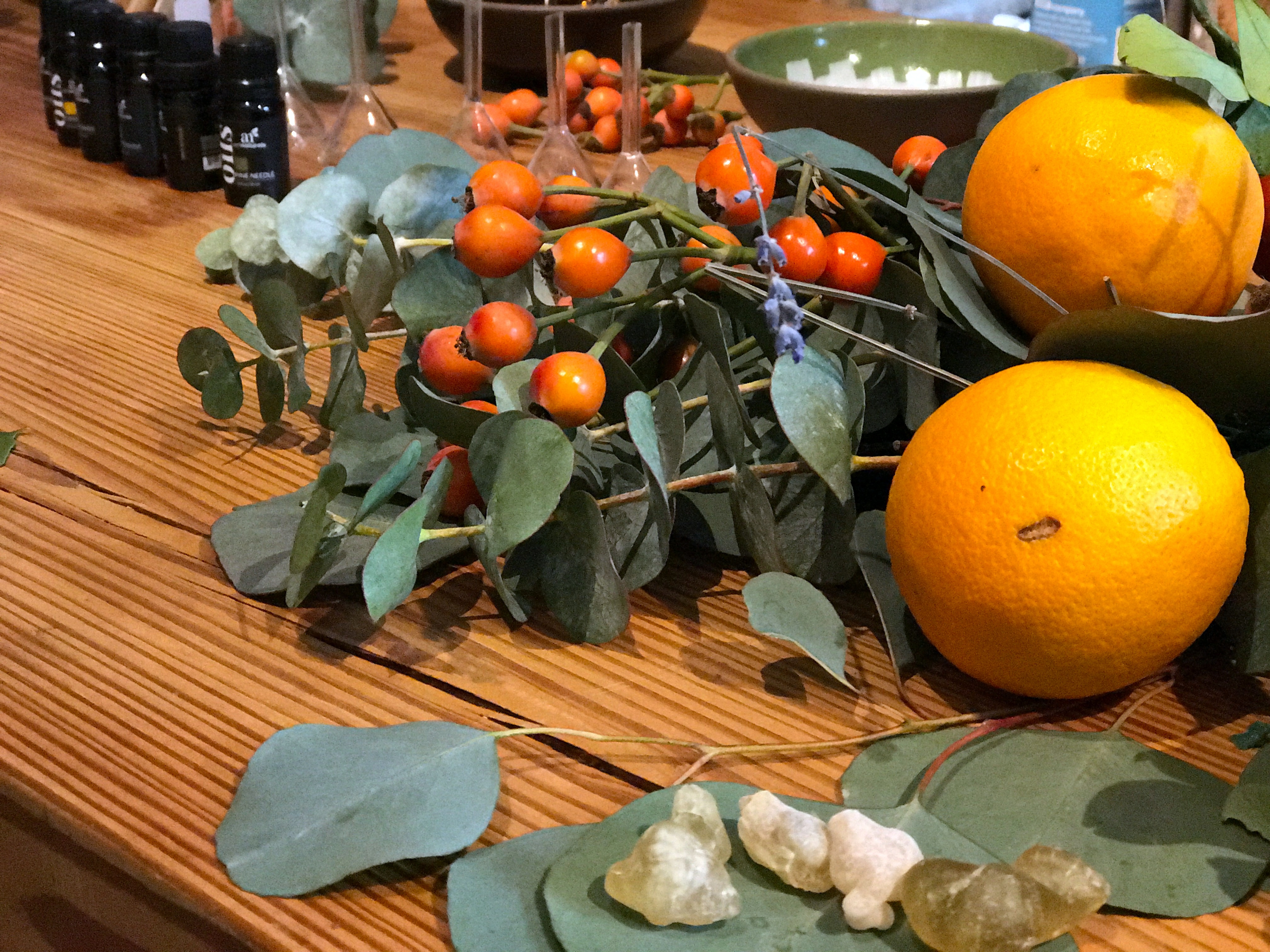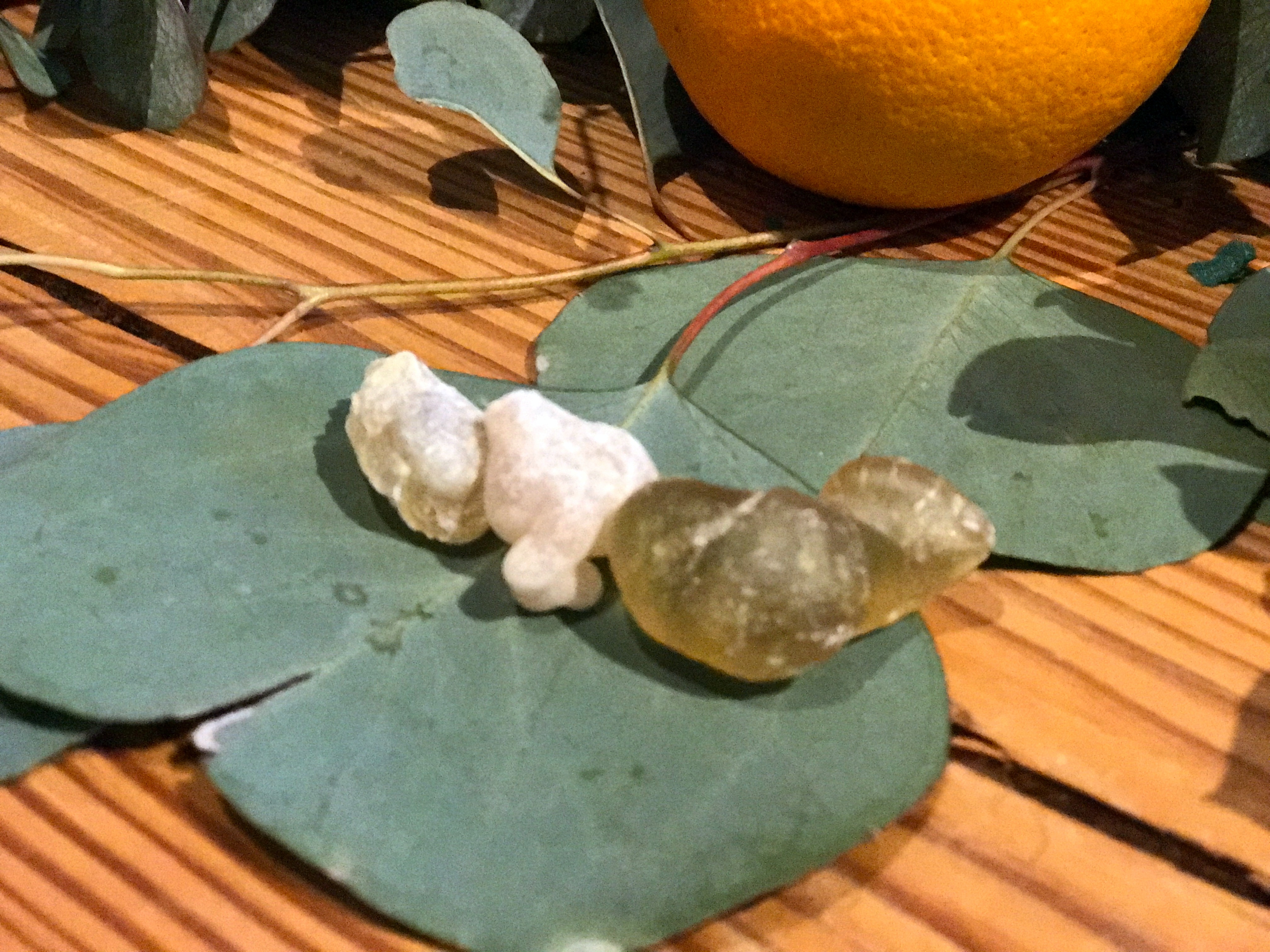 Amy is the founder of the New York Institute of Aromatherapy and has been doing this for over 20 years!  I was really excited with everything she was teaching us.   She gave us paper strips with drops of different oils on them for us to smell and would ask how each made us feel before revealing what they were.  Eucalyptus, frankincense, lemongrass, tea tree, sweet orange, peppermint, rosemary, and lavender.  Then, we were told to pick something we want to improve on with in life and create our own rollerballs choosing the oils to fit that problem.  It was so fun mixing and matching the oils I thought would be best to help my problems— less stress and anxiety!
The rest of the time was spent checking out the products from bath and body, skin, and hair.  And no lie, every product I learned about was better than the last!  The most luxurious argan hair mask, a purifying dead sea clay mask, and natural bath bombs all caught my eye.  Plus all the oils!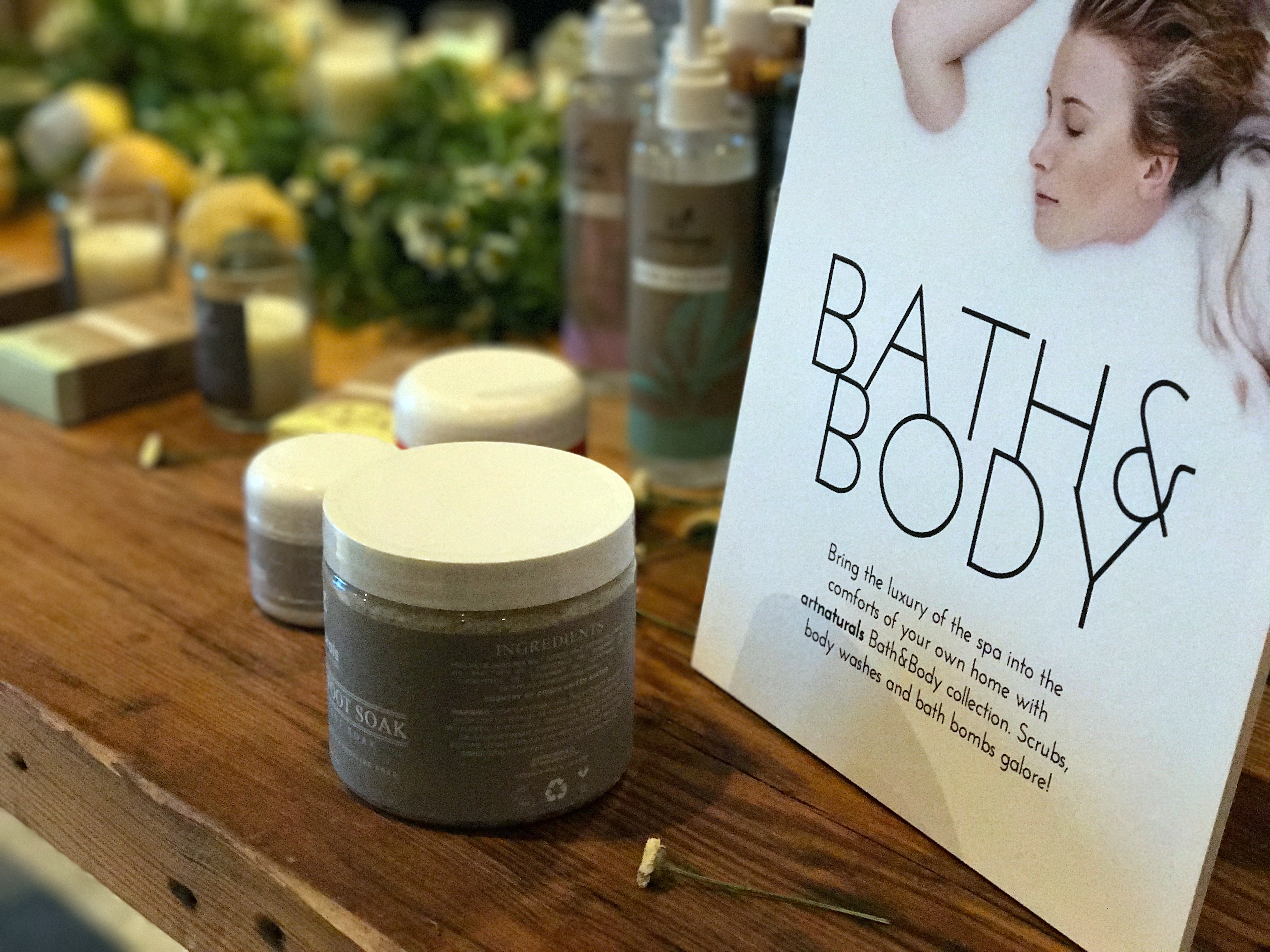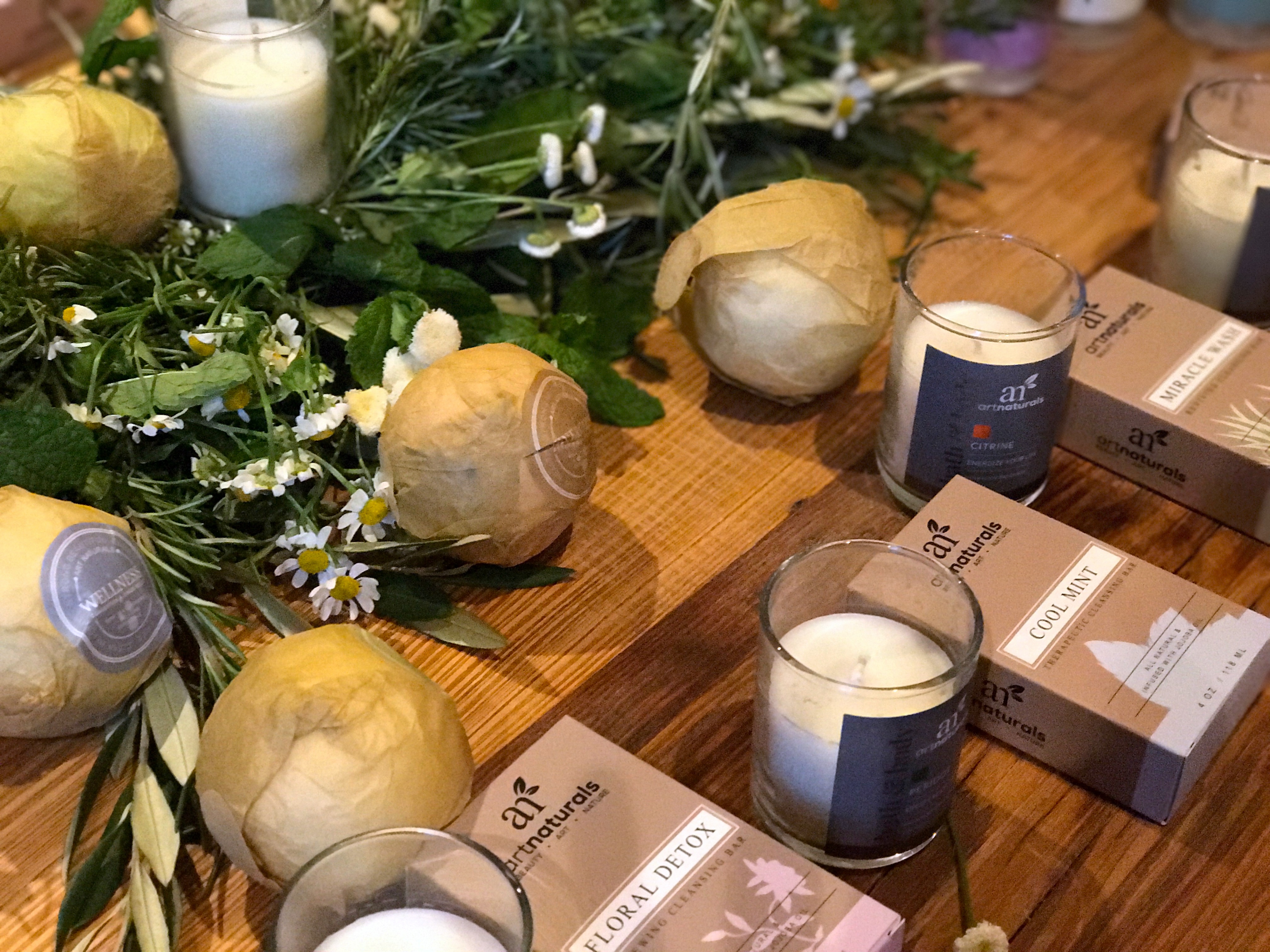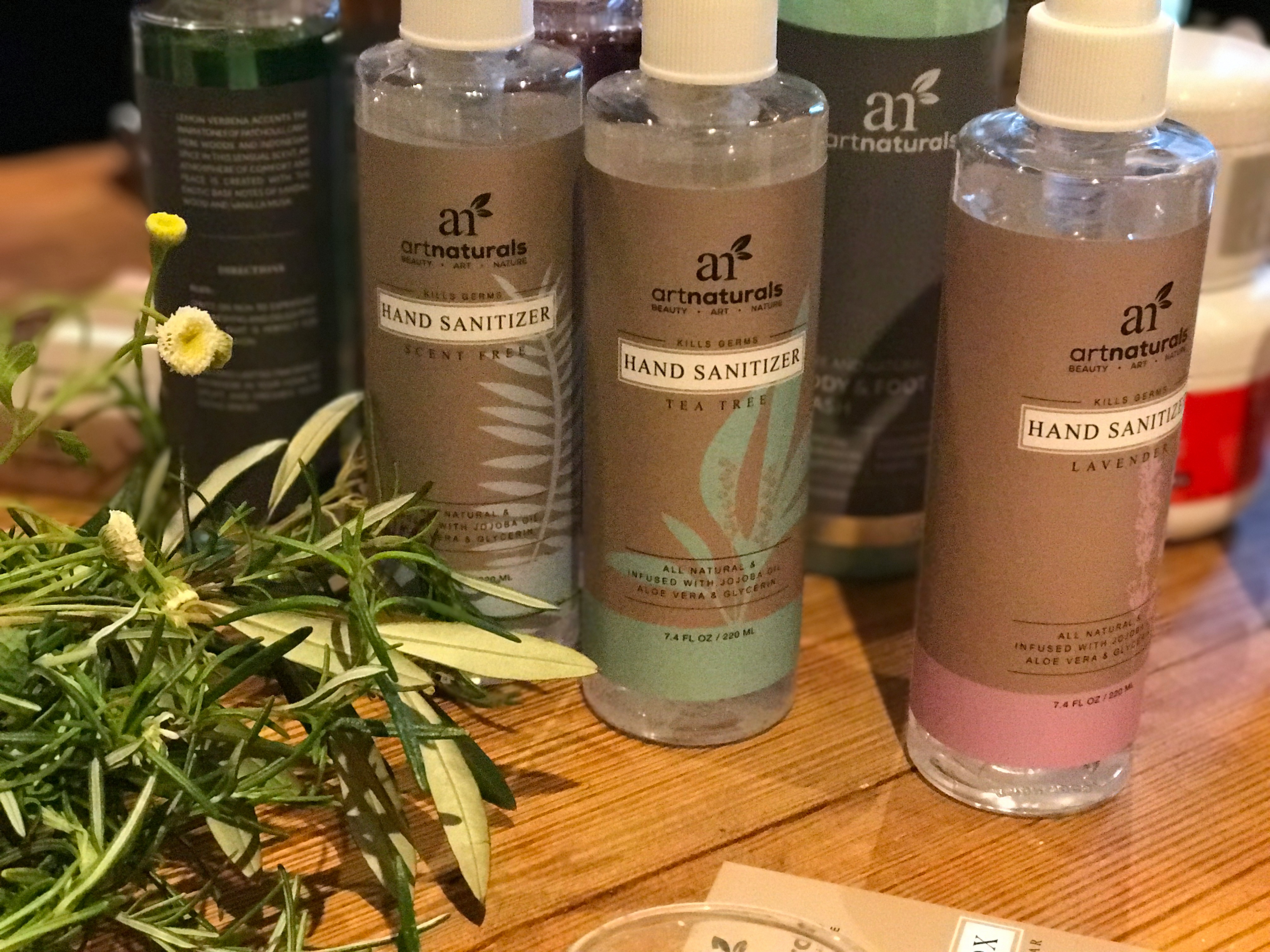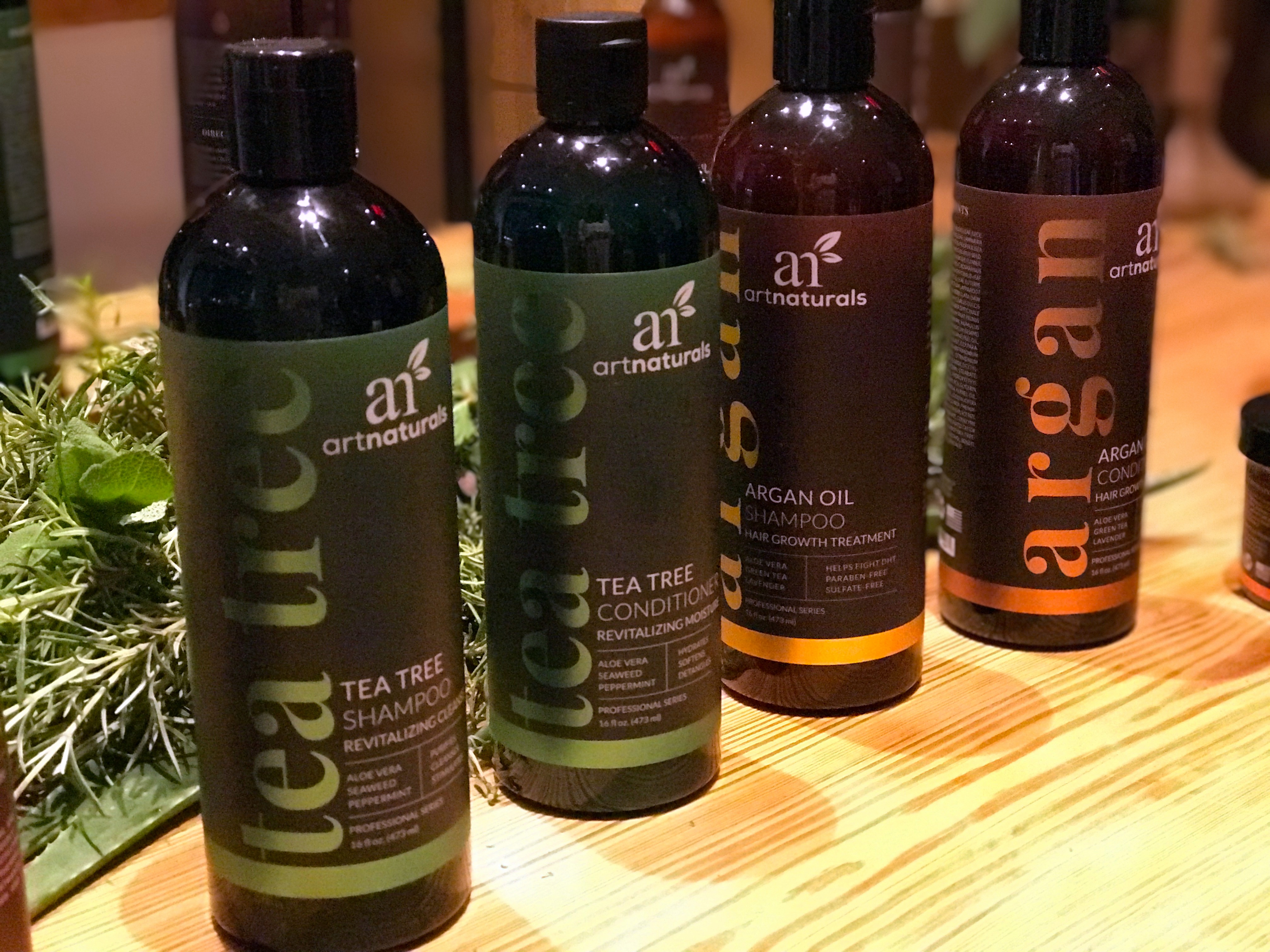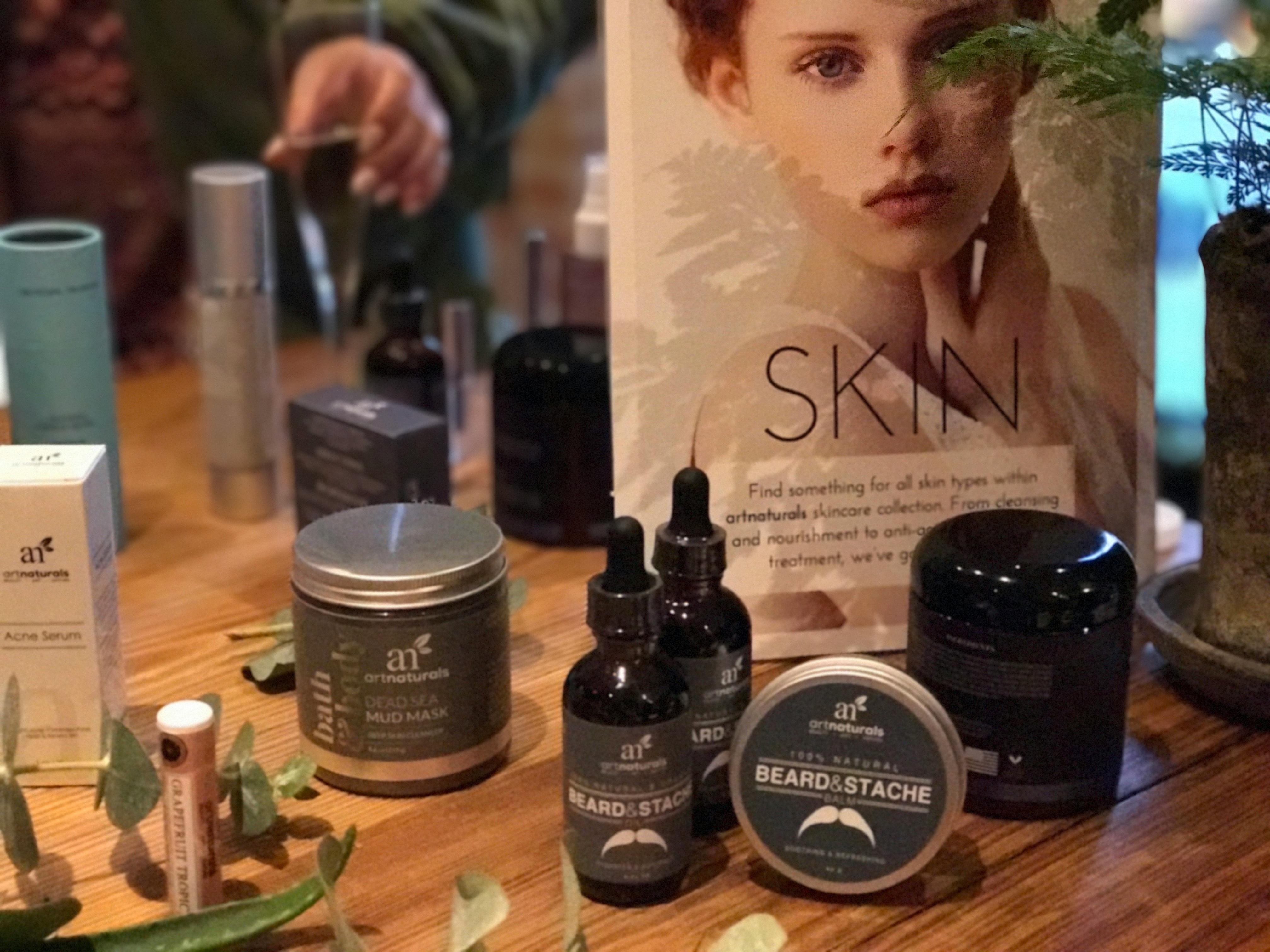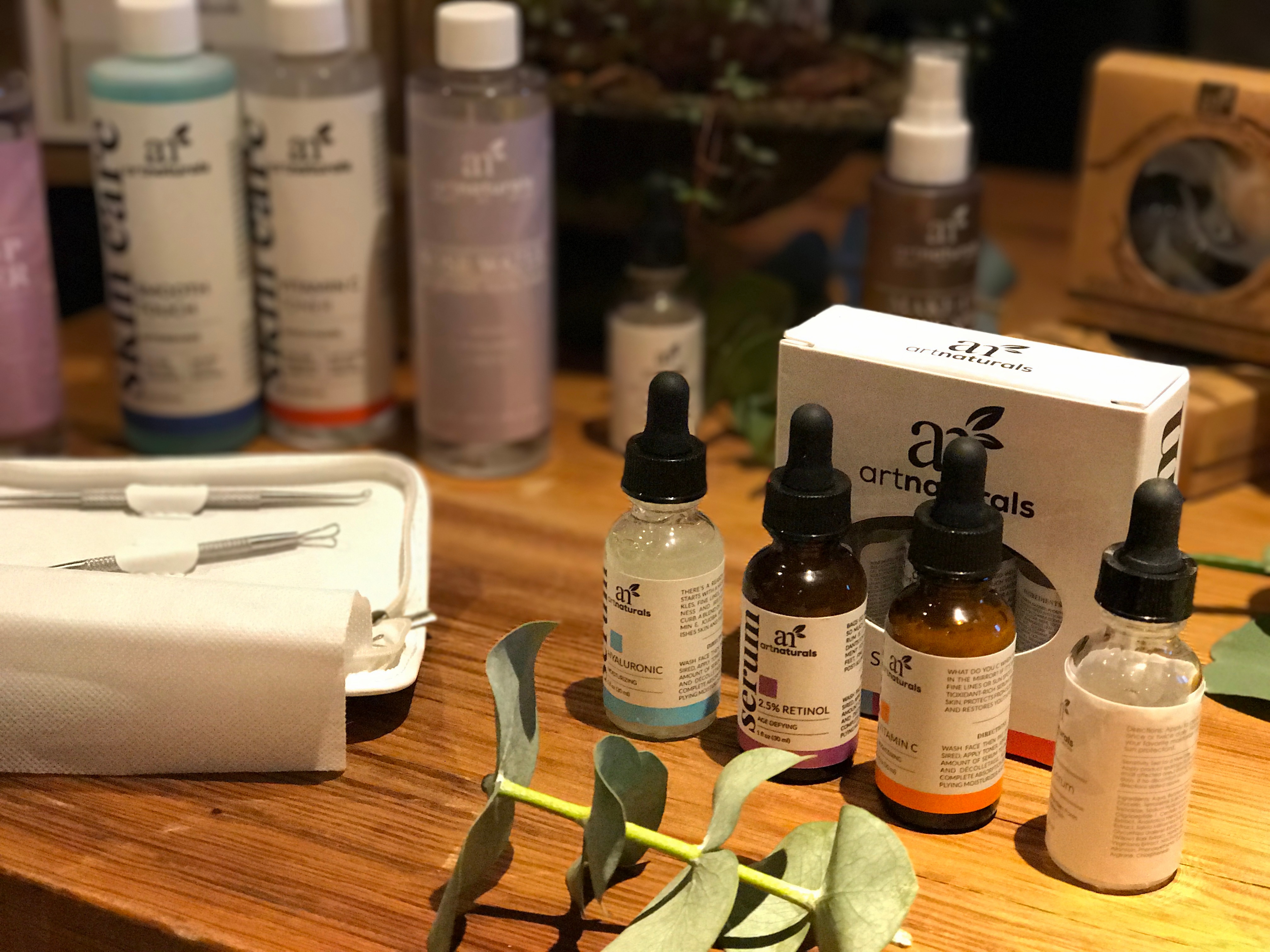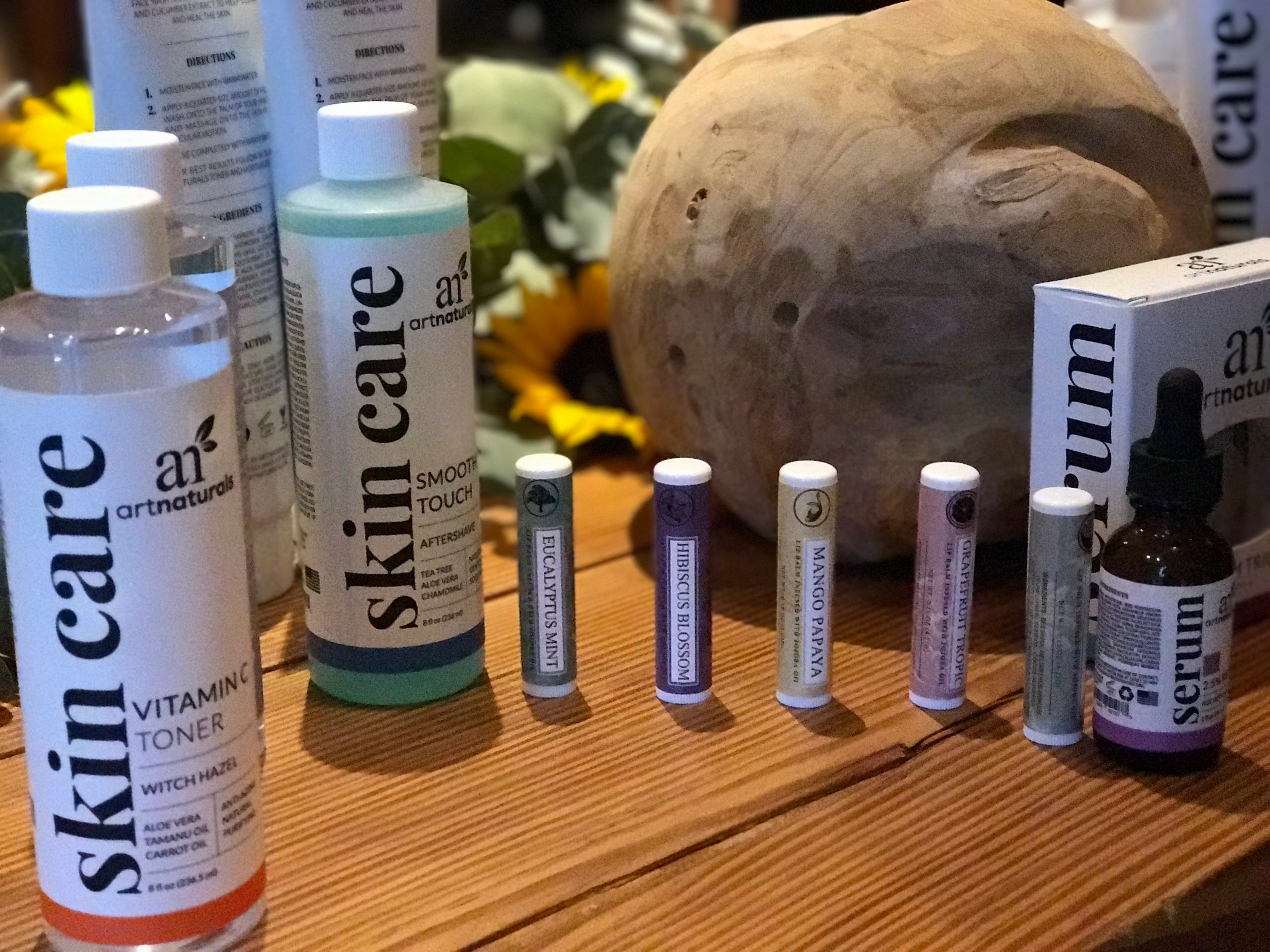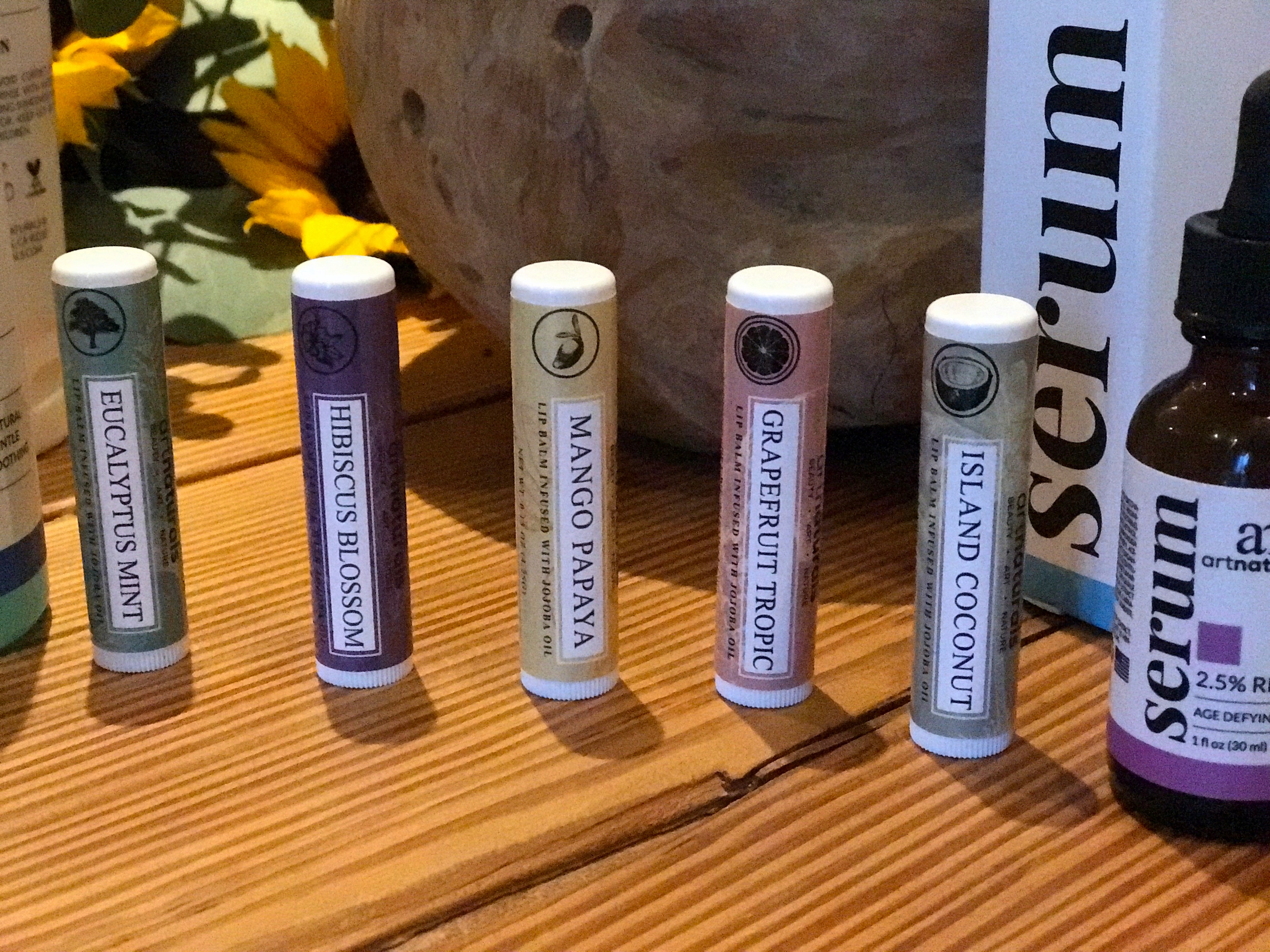 When it was time to leave, we were given tote bags FULL OF GOODIES!  I'm so so SO excited to try out all the products!  Stay tuned because I will definitely be doing a product review soon!  We also received beautiful bouquets of wild flowers, which are currently brightening up my living room. 🙂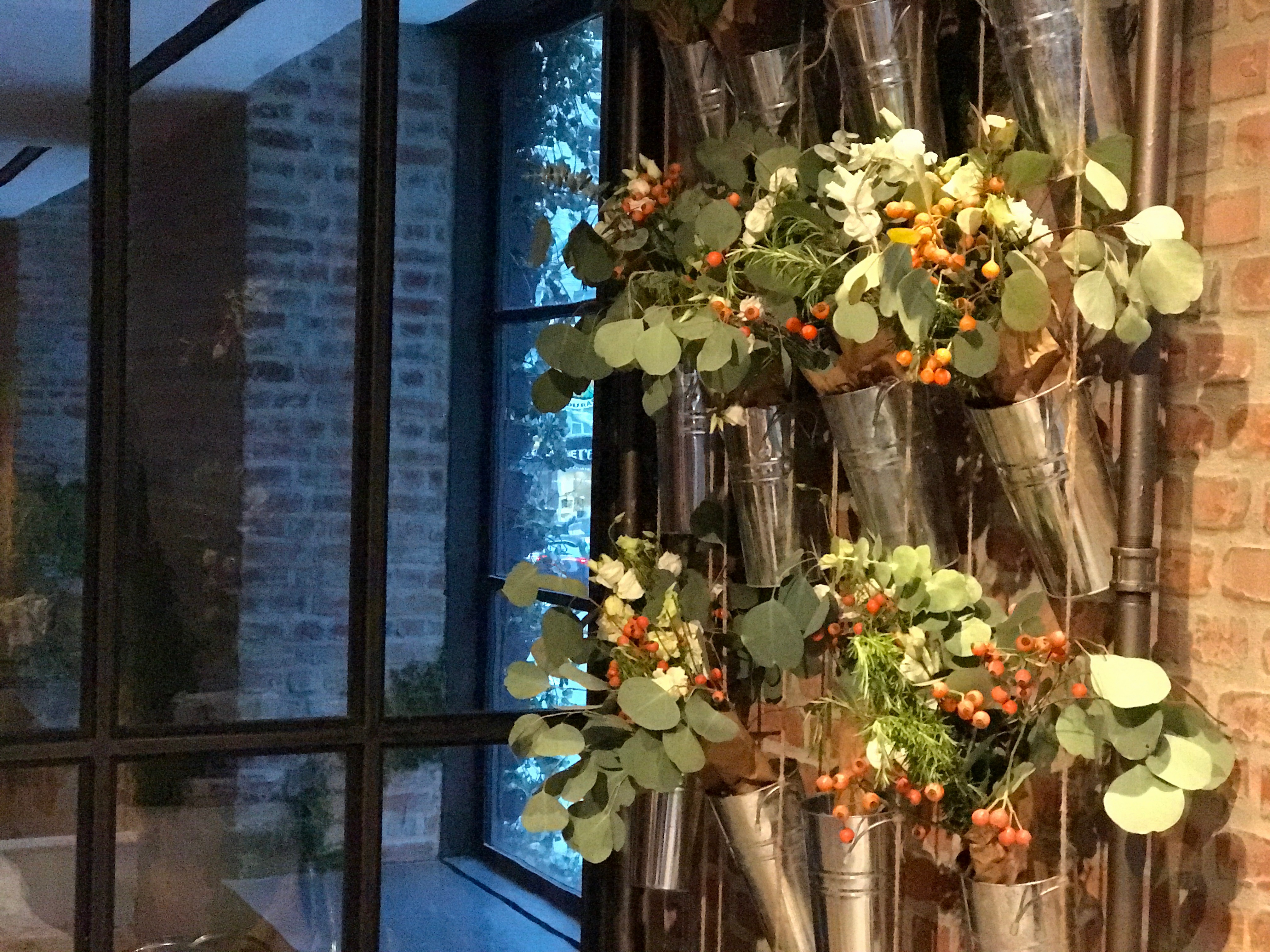 And fun fact, the founders of artnaturals are Persian! 🙂
XoXo,