Happy Friday my loves!  Last week I was invited to one of the most breathtaking events I've been to in a long time.  A private viewing of Pamella Roland's Resort 2018 collection at the Bulgari on 5th Avenue.  (Heart. Eyes. Emojis.)
It was like stepping into a magical garden full of Hydrangea, lush green walls, and 3D floral accents on the designs.  (Side note: those 3D flowers are also the biggest trend in bridal dresses this season!)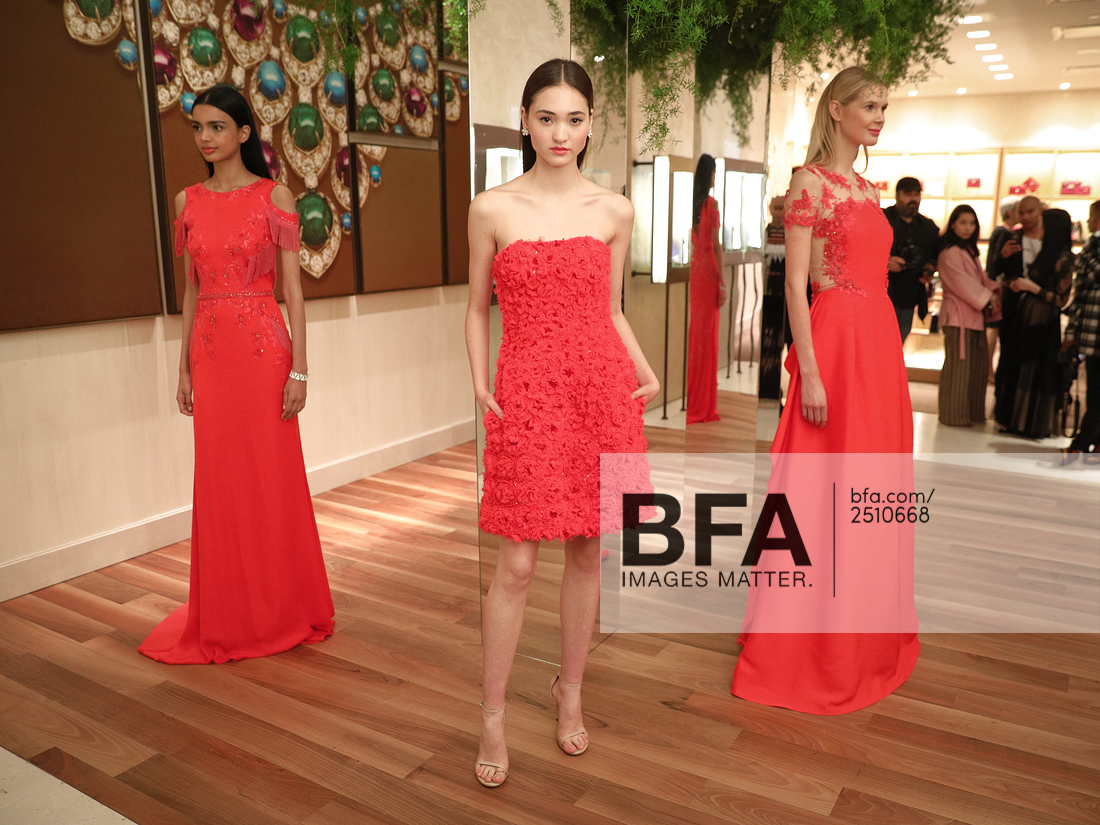 Bulgari was shut down for the event and it was a very exclusive guest list of stylists, society women, and influencers.  Beautiful servers offered or d'oeuvres and the models gliding through the store were all willing to stop and pose for photos.  Unfortunately I was having so much fun I didn't even take enough pictures!  (But I was able to access these through their PR!)  The designs themselves were beyond lovely. Soft silhouettes, crystal detailing, and metallic fringe on gowns of emerald, geranium, and rose gold.  And of course Bulgari itself has its amazing jewelry and wall of Serpentine bags adding an extra touch of glamour.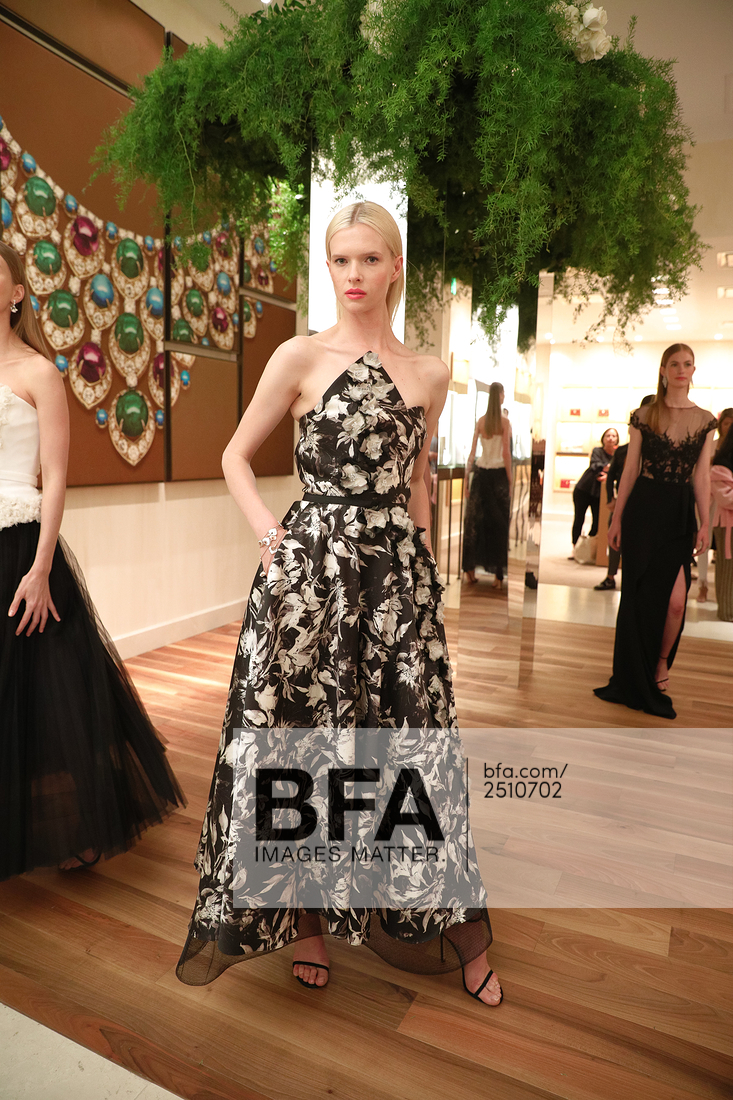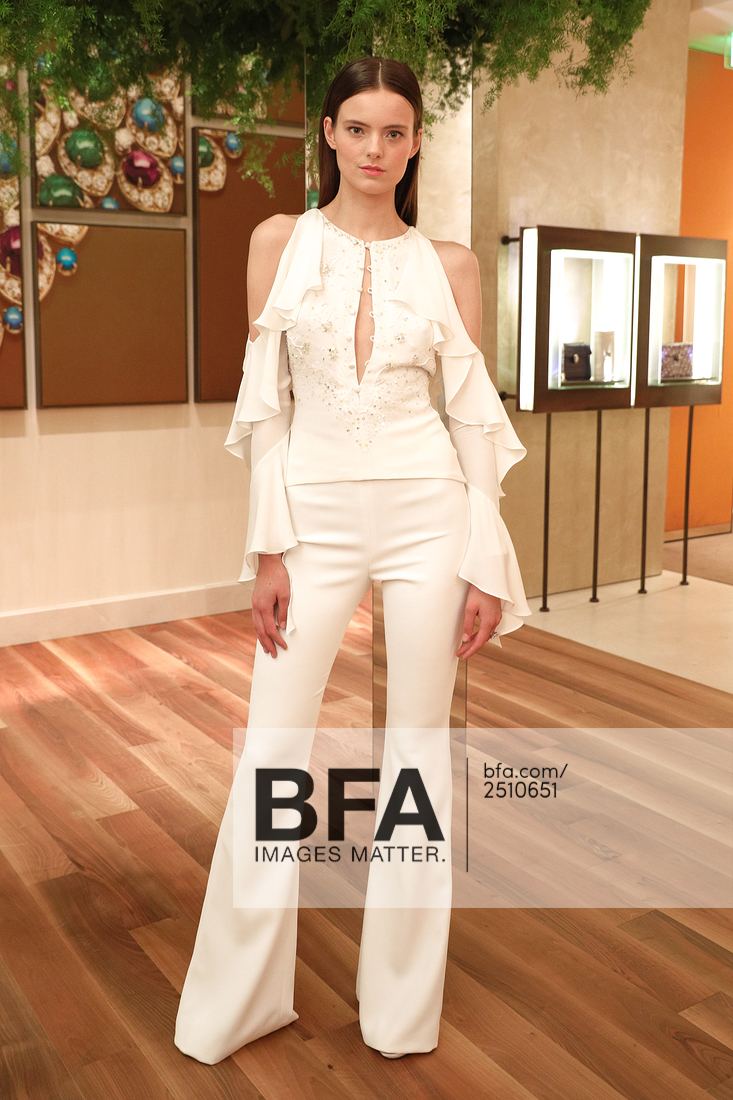 Actress Vanessa Williams (always been a fan of hers!) was also there and was super nice in taking a picture with me!  She is SO SWEET and was so cute snapping all the beautiful gowns on social media.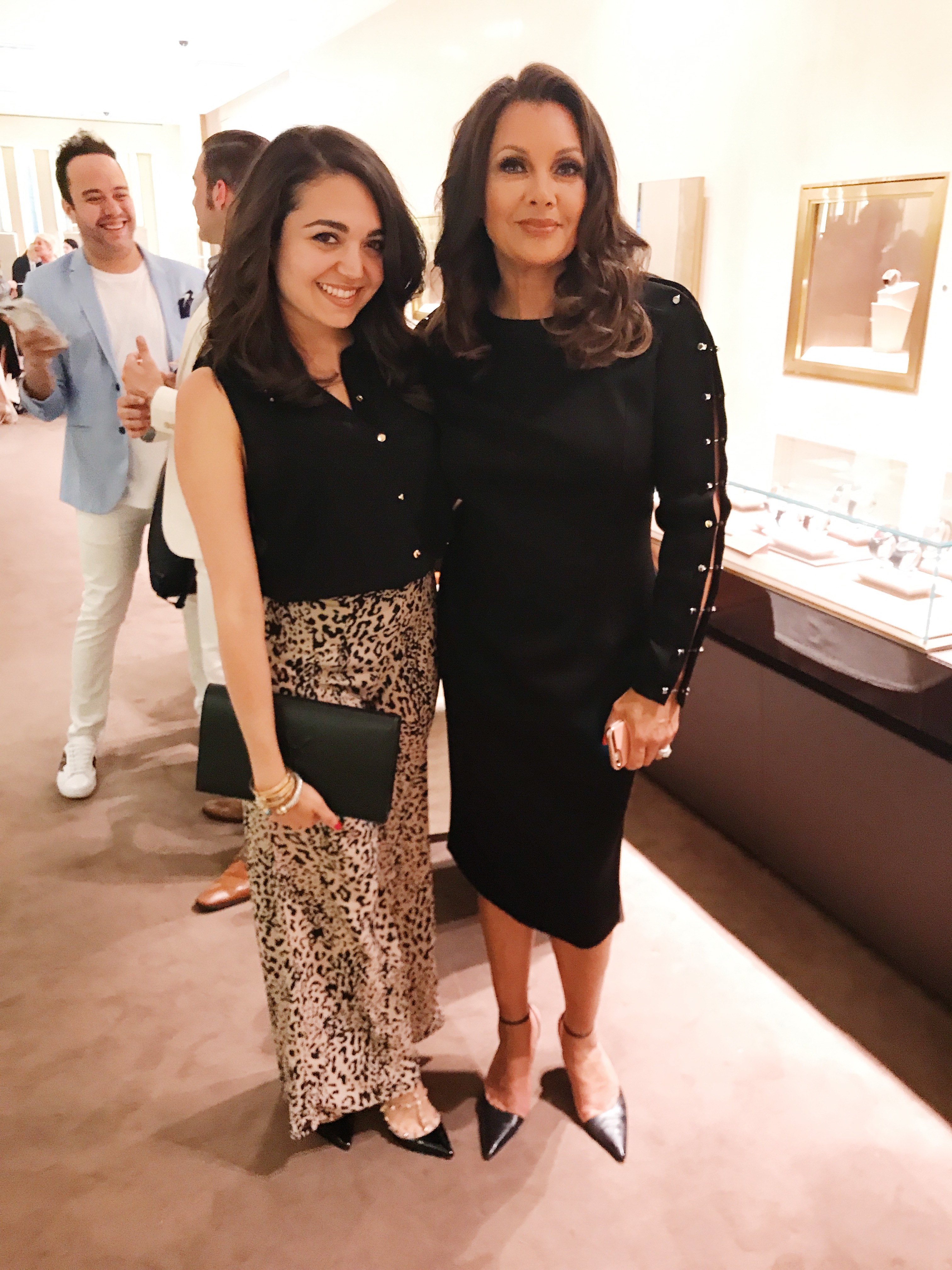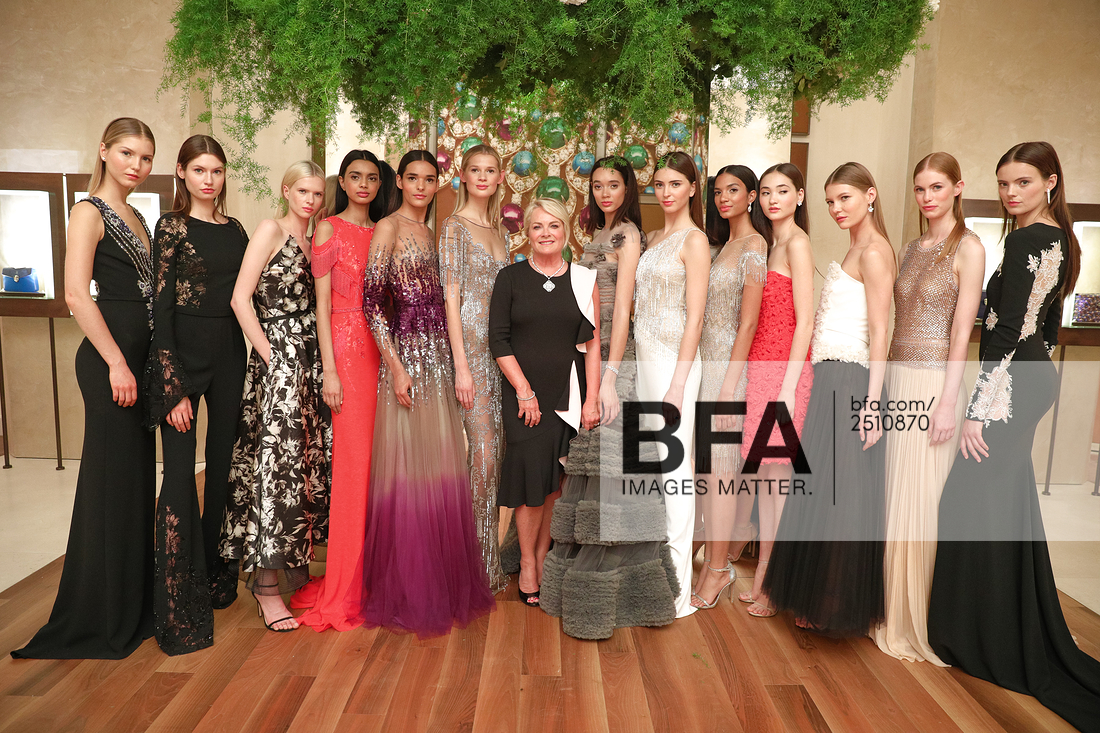 Can't wait to see more of Pamella Roland's designs in seasons to come!
XoXo,