Hi readers!  Yes, I know this is LONG overdue, but better late than never, right?  I mentioned in my Monaco Travel Diary an Antibes post would be coming soon and here it is finally!
Ohhh Antibes… where to even begin with you?  The world famous Hôtel du Cap-Eden Roc?The yacht filled ports?  Marché Provençal?  The charming cobblestone streets lined with pastry shops and cafes?  I can spend hours here trying to describe the beauty of Antibes, but whatever I say won't do it justice.  I stayed in a little beach town adjacent to the heart of Old Antibes called Juan Les Pins.  It is my faaavorite place on earth!  JLP is technically part of Antibes and I spent majority of my trip between there and Old Antibes.
Much of Antibes is surrounded by a big fort with historic castles.  Walking on the fortress walls, you can have incredible views of the coastline and will most likely come across a ton of modern art installations.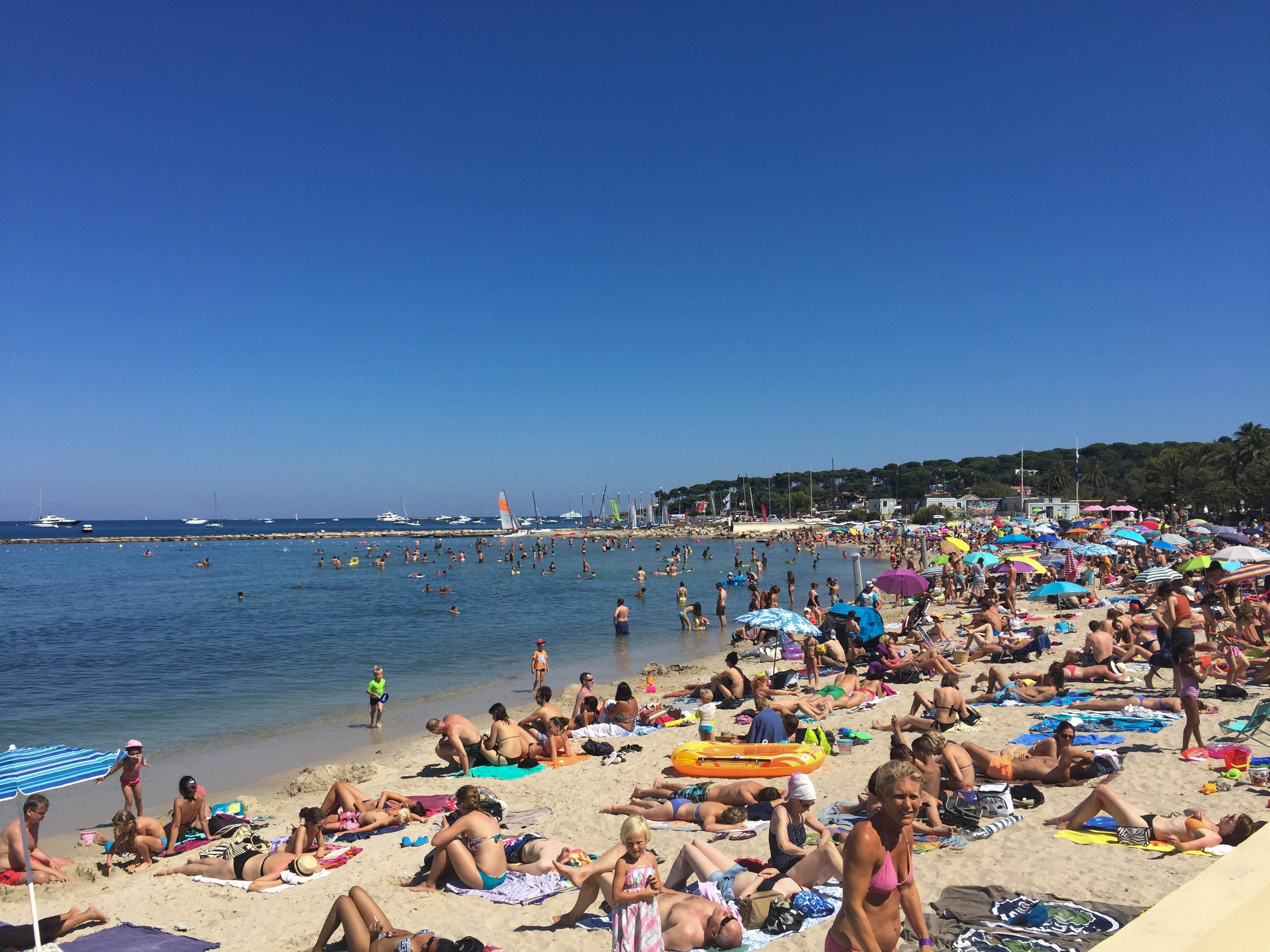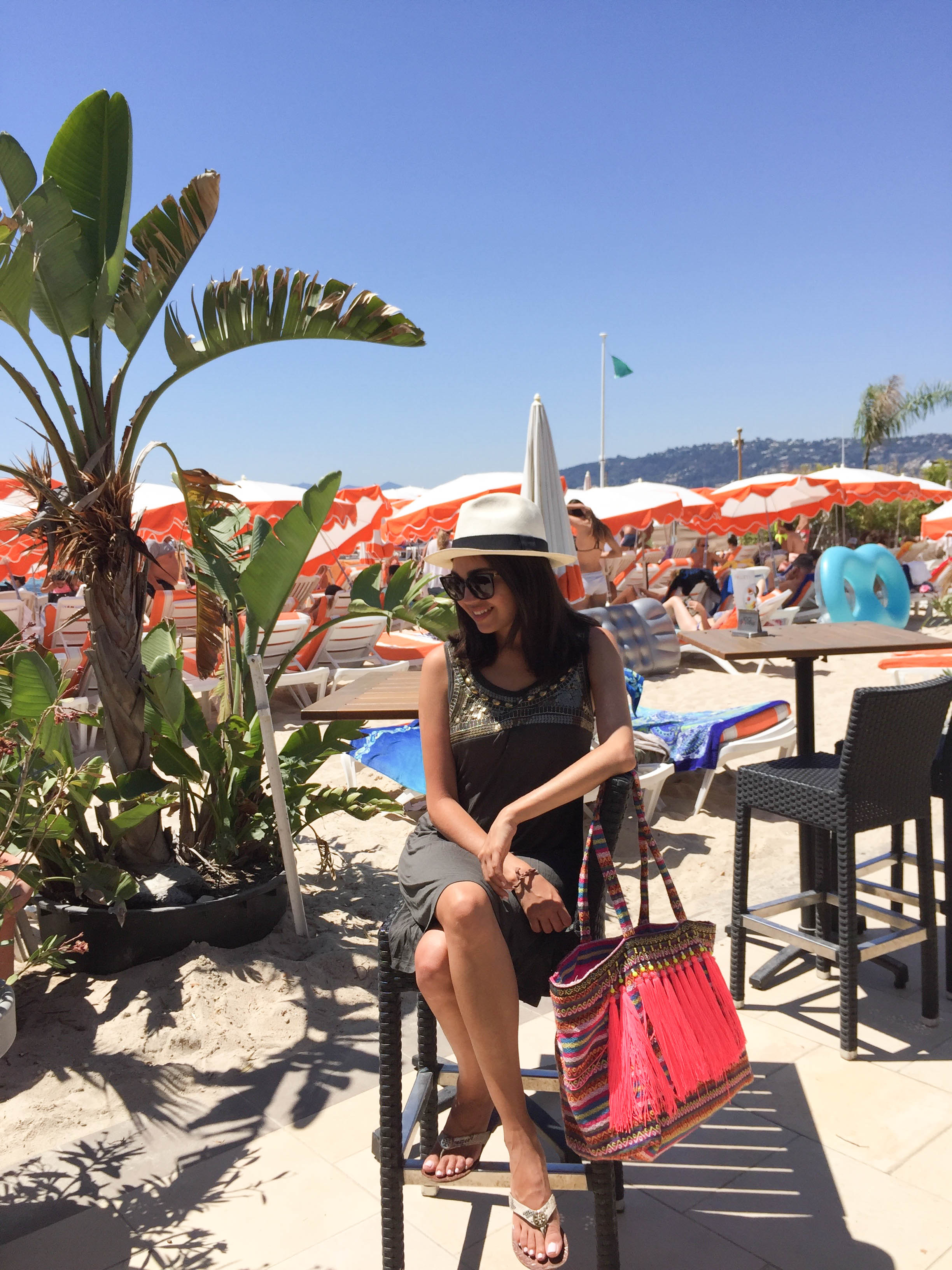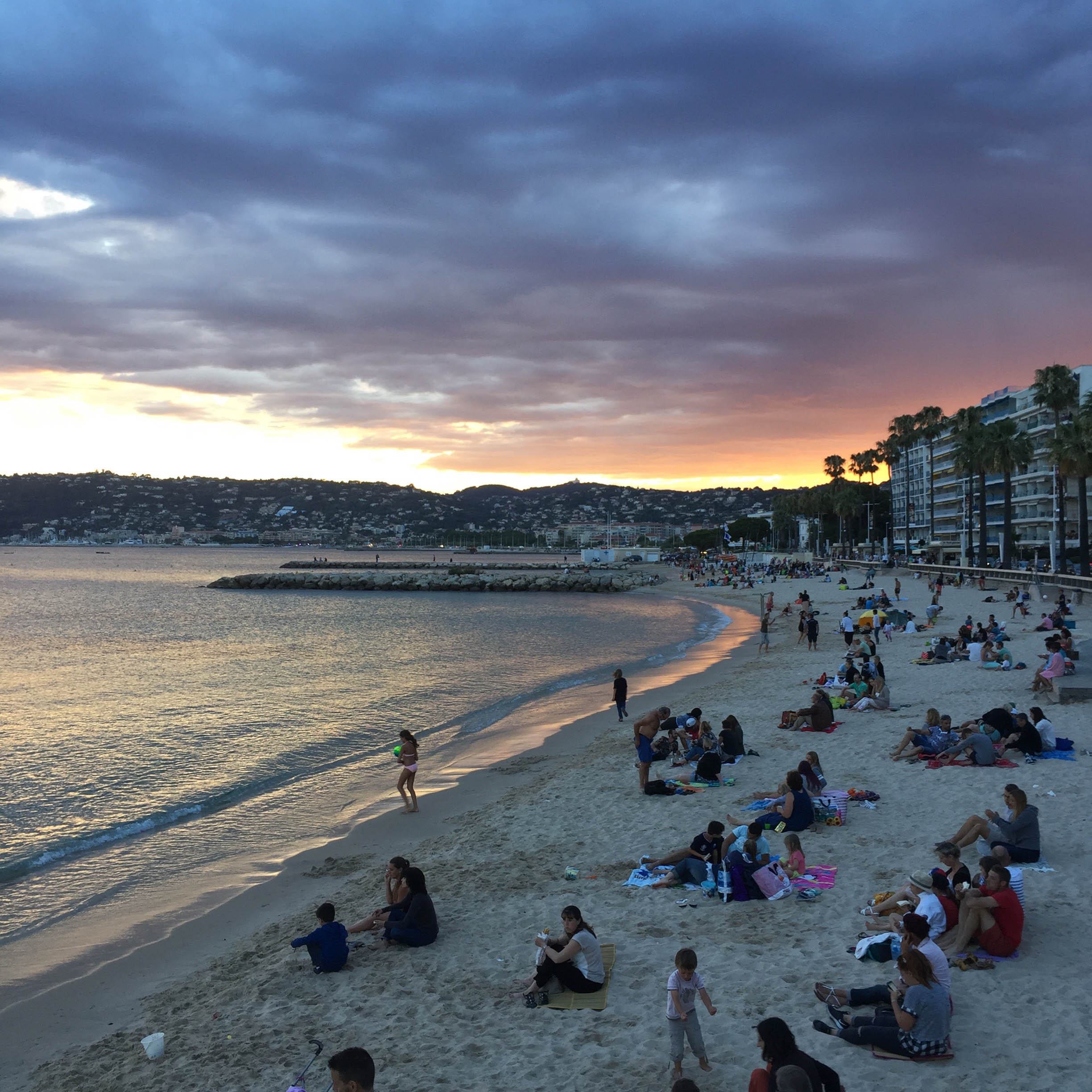 Juan Les Pins is alllll BEACH!  With probably one of the best boardwalks in the world.  So many, many local vendors selling everything from art to jewelry.  There are tons of private beaches, if you prefer beachside service and plush chairs (middle photo above), or you can opt for public beaches in the sand.  I took this last photo on Bastille Day where many families were gathering on the beach to watch the fireworks. 🙂  How BEAUTIFUL is that sunset?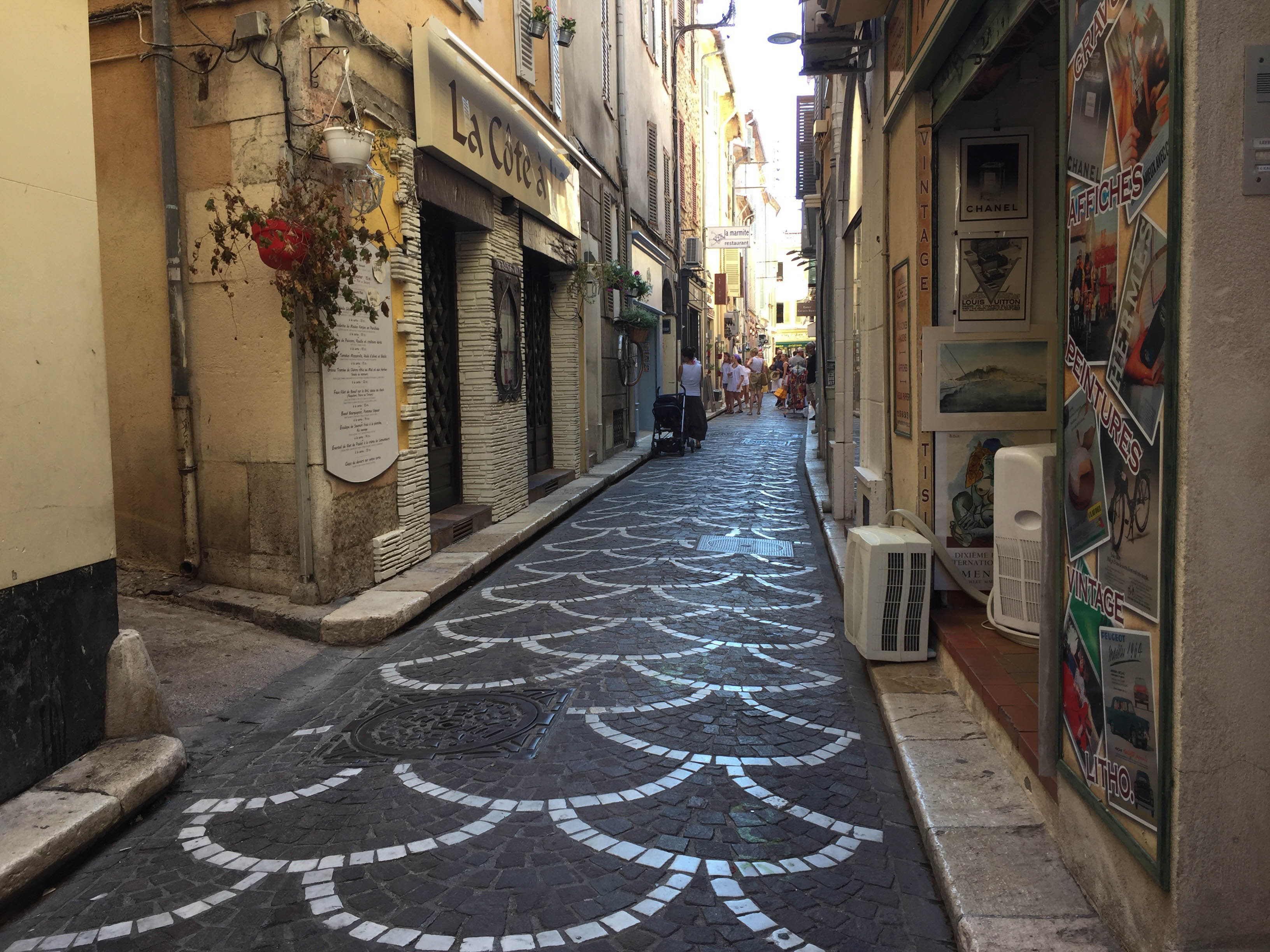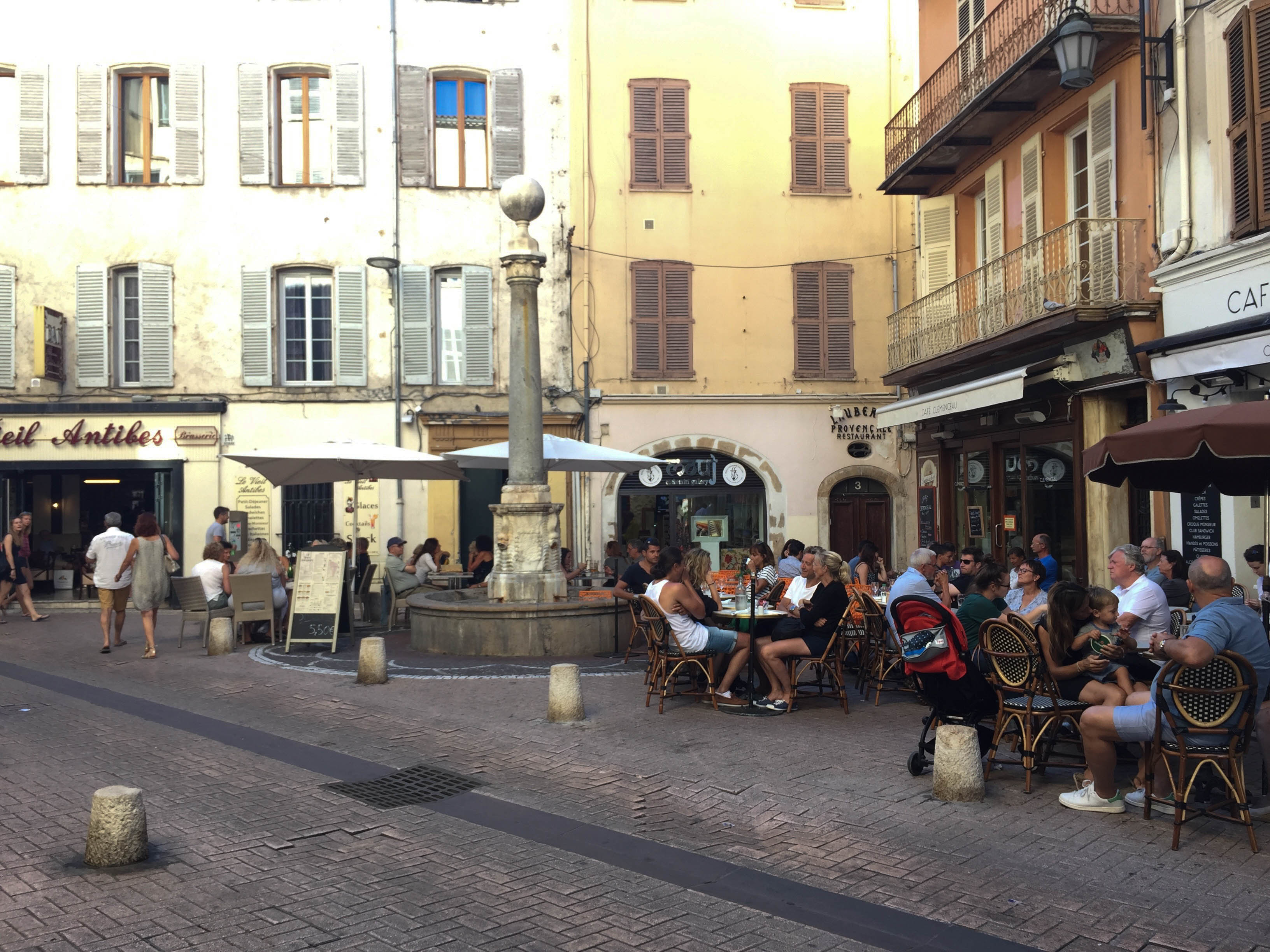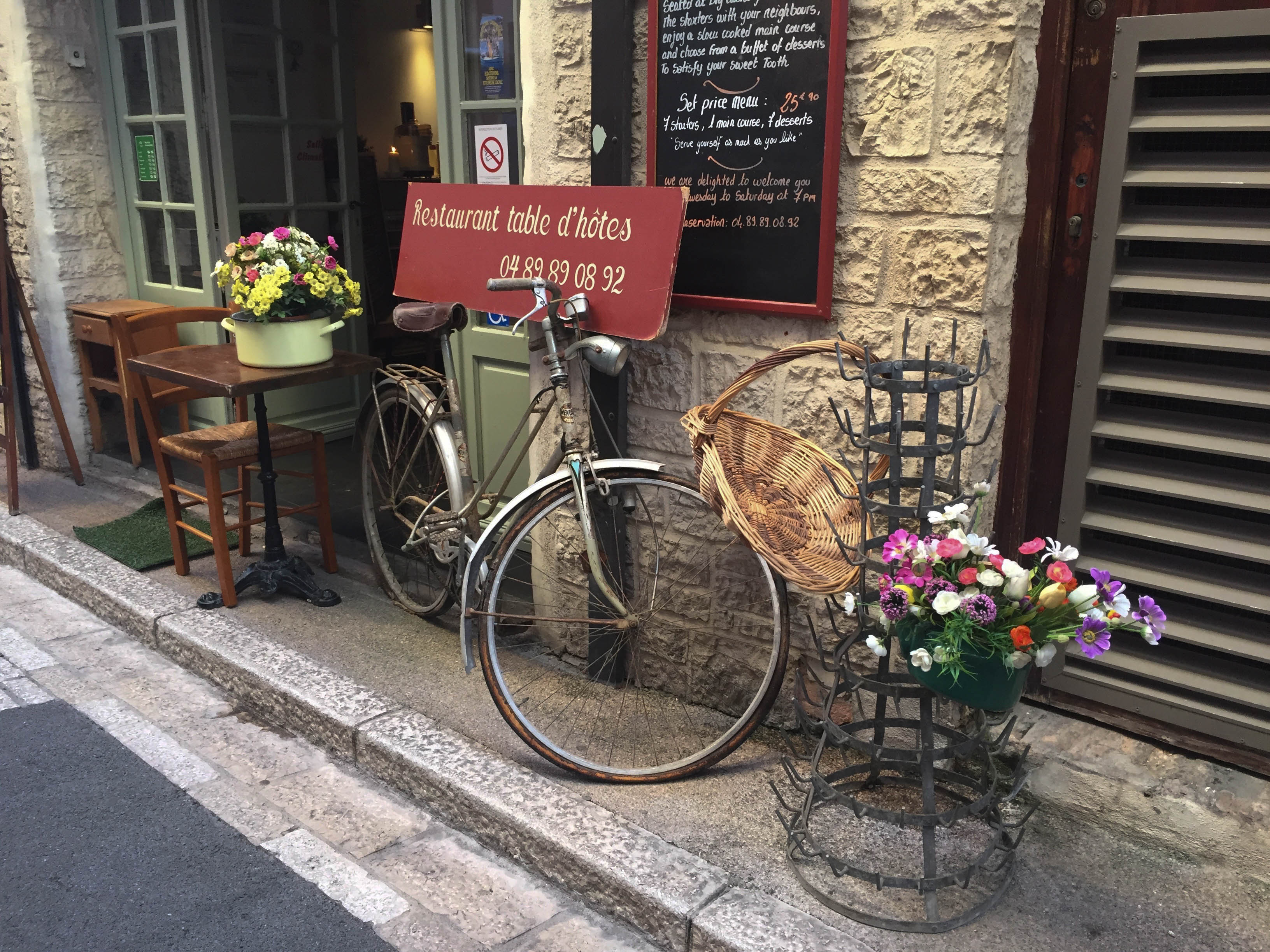 I don't even know how the streets of Antibes are real.  They are just BEYOND enchanting and magical to me!!!  Narrow, colorful, charming, historic little rues packed with cafes, pâtisseries, and boutiques.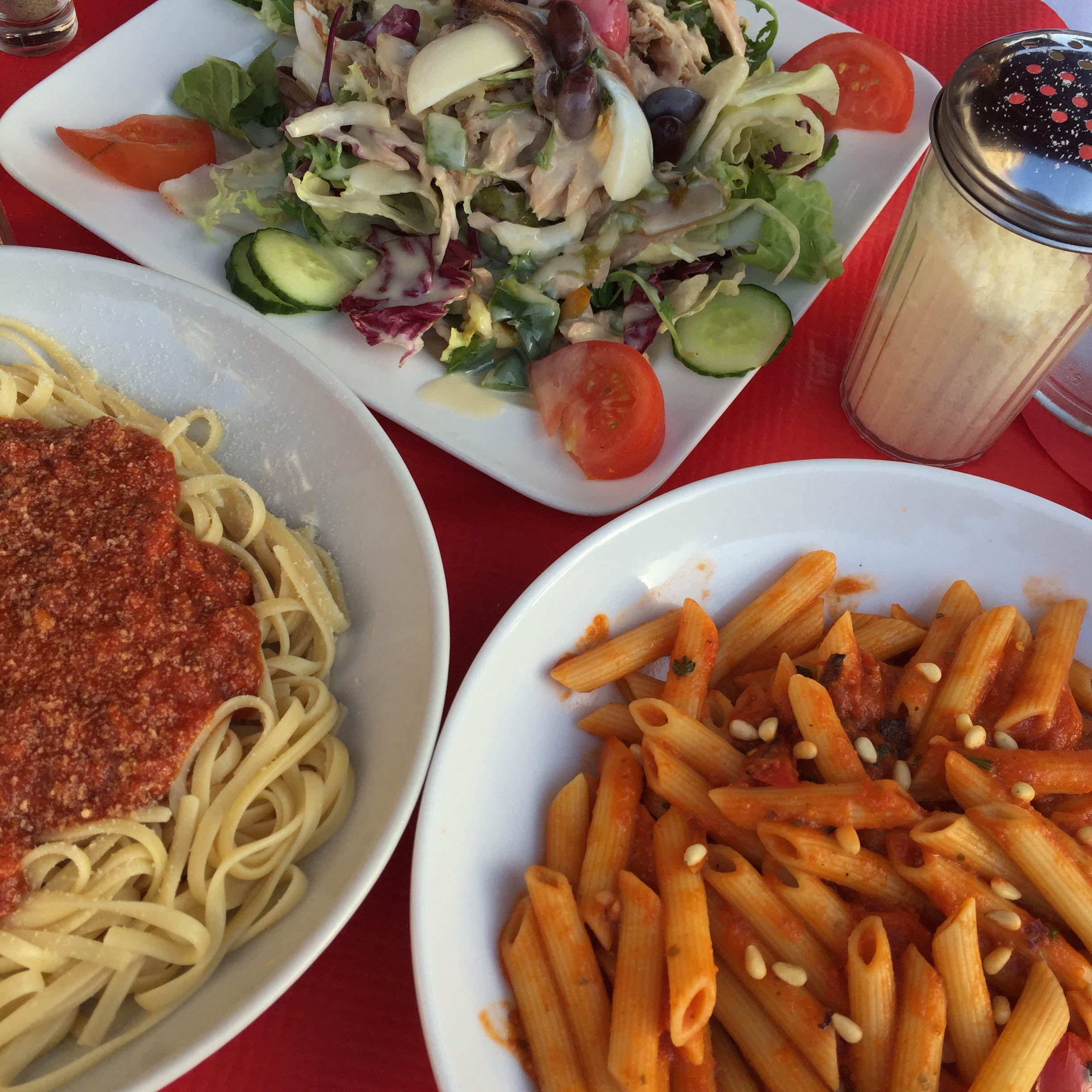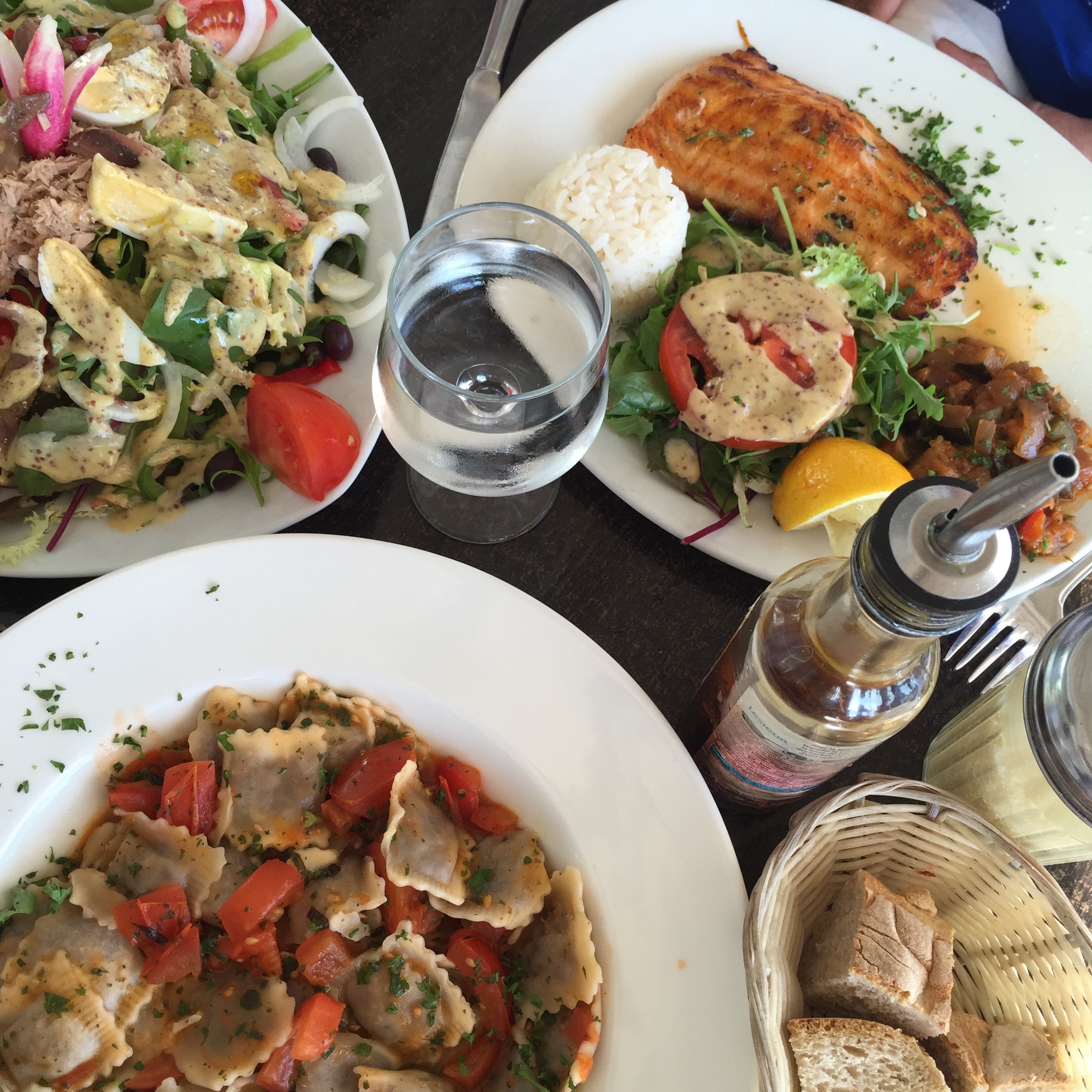 I unintentionally had a pretty consistent diet during my sojourn FULL OF DELICIOUS CARBS!  My breakfast every single morning consisted of pain au chocolate and fresh baguette avec fromage.  Lunches were normally paninis from food trucks if on a public beach, or I would opt for fresh pizza on the private beaches.  Every night, without a doubt, a salade niçoise and usually some form of pasta or seafood.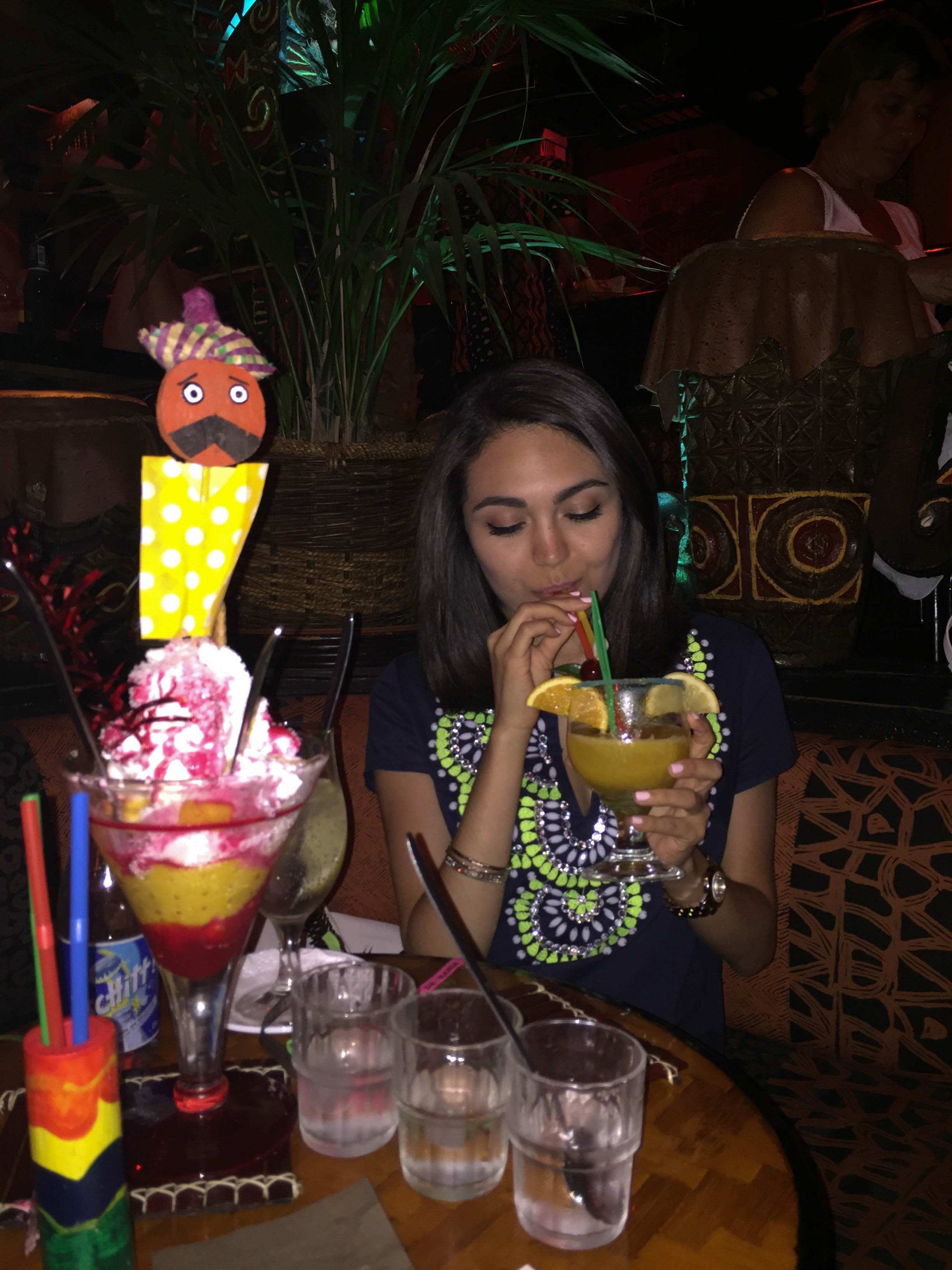 The nightlife in JLP never dies!  Since every bar, cafe, and restaurant are more or less situated outdoors, you can stay in one all night and get your fix of live music, dancing, and entertainment.  Many places provide live bands, some even bring dancers into the streets!  One of the most popular places is Pam Pam, a Brazilian-French cafe celebrating Carnivale every night!  The dancers wear traditional Brazilian clothing and perform samba, salsa, or capoeira, sometimes with fire!  They serve these ginormous drinks that can also come out WITH NO ALCOHOL (yay!) and ice creams.  My non-alcoholic cocktail was pretty much this very fruity and delicious juice concoction haha. 🙂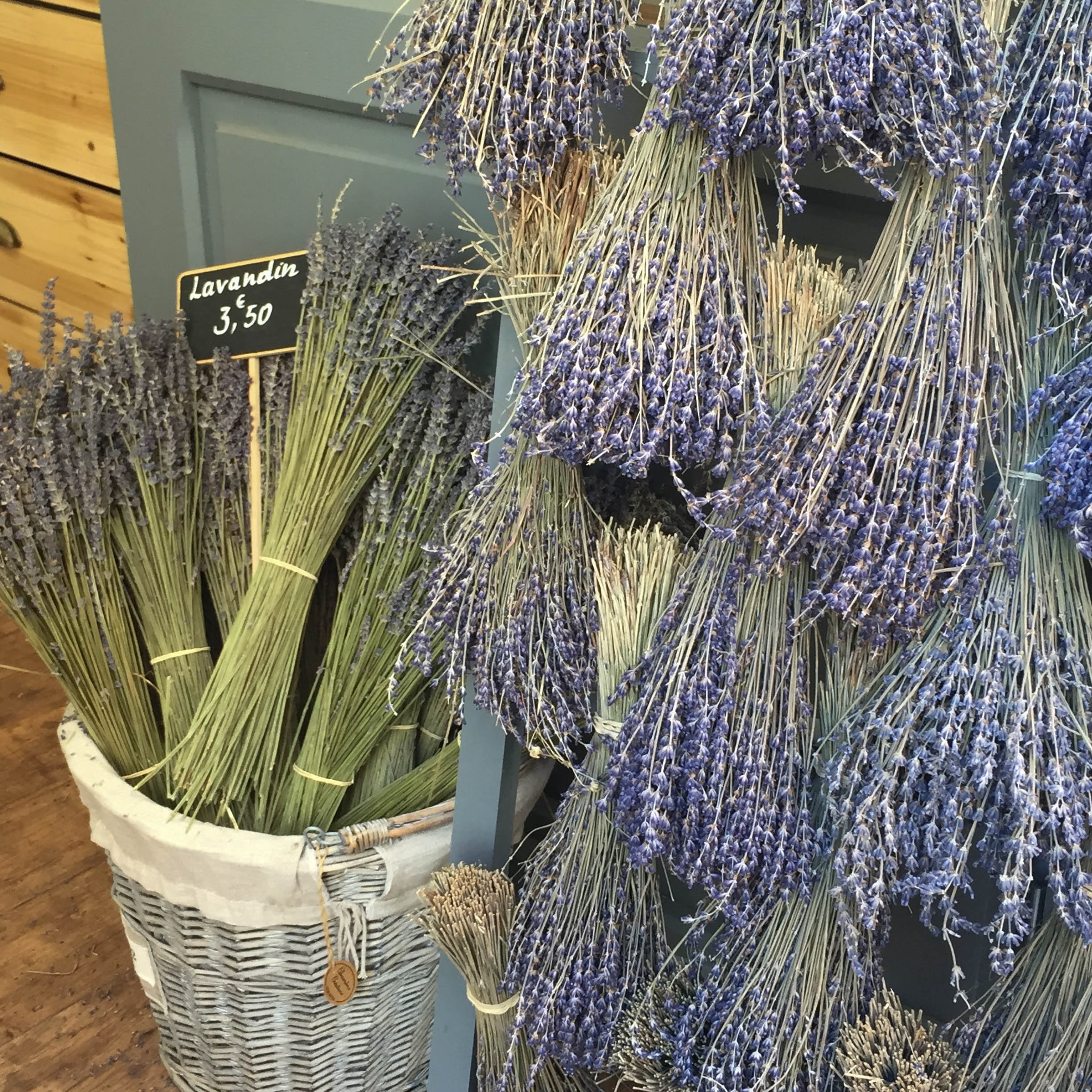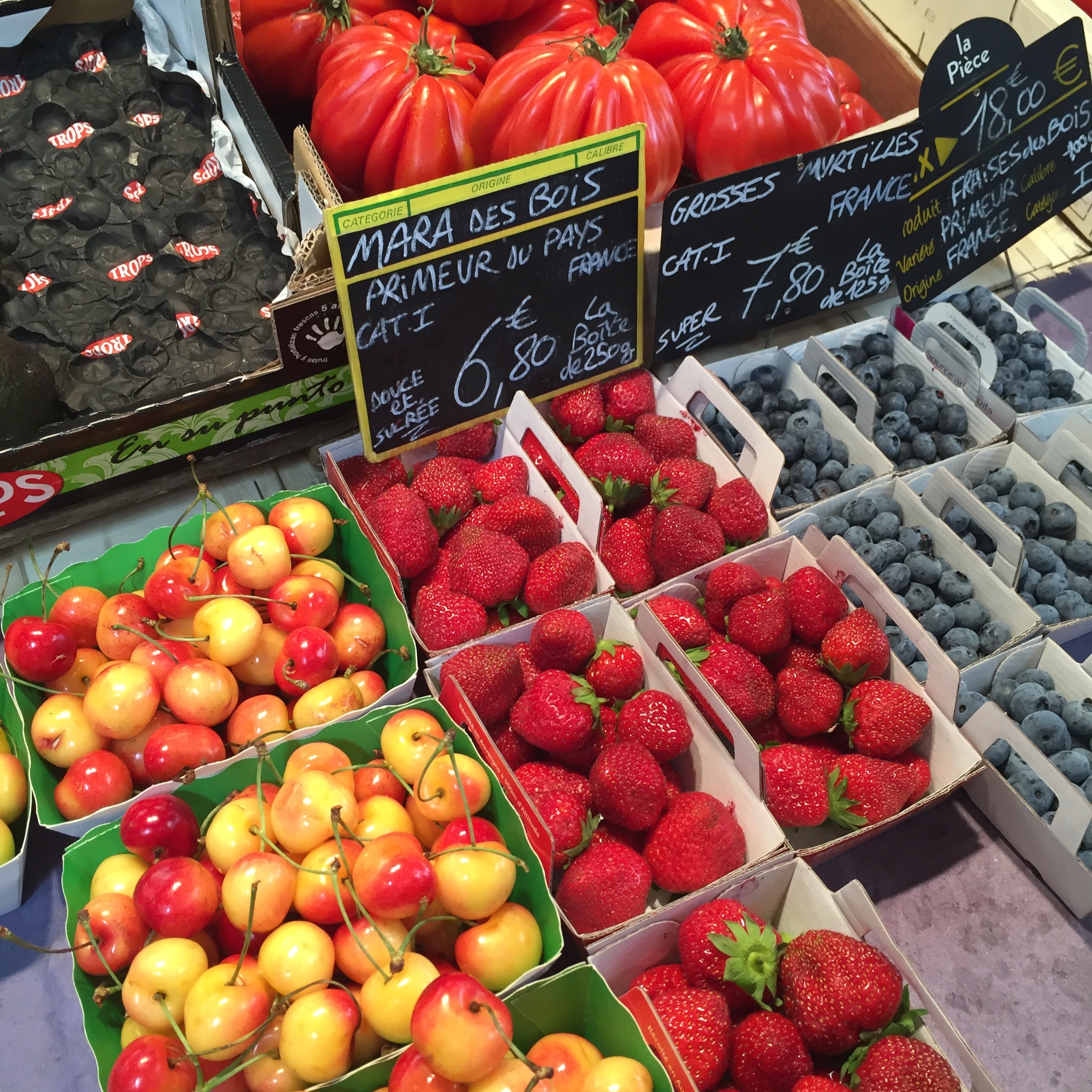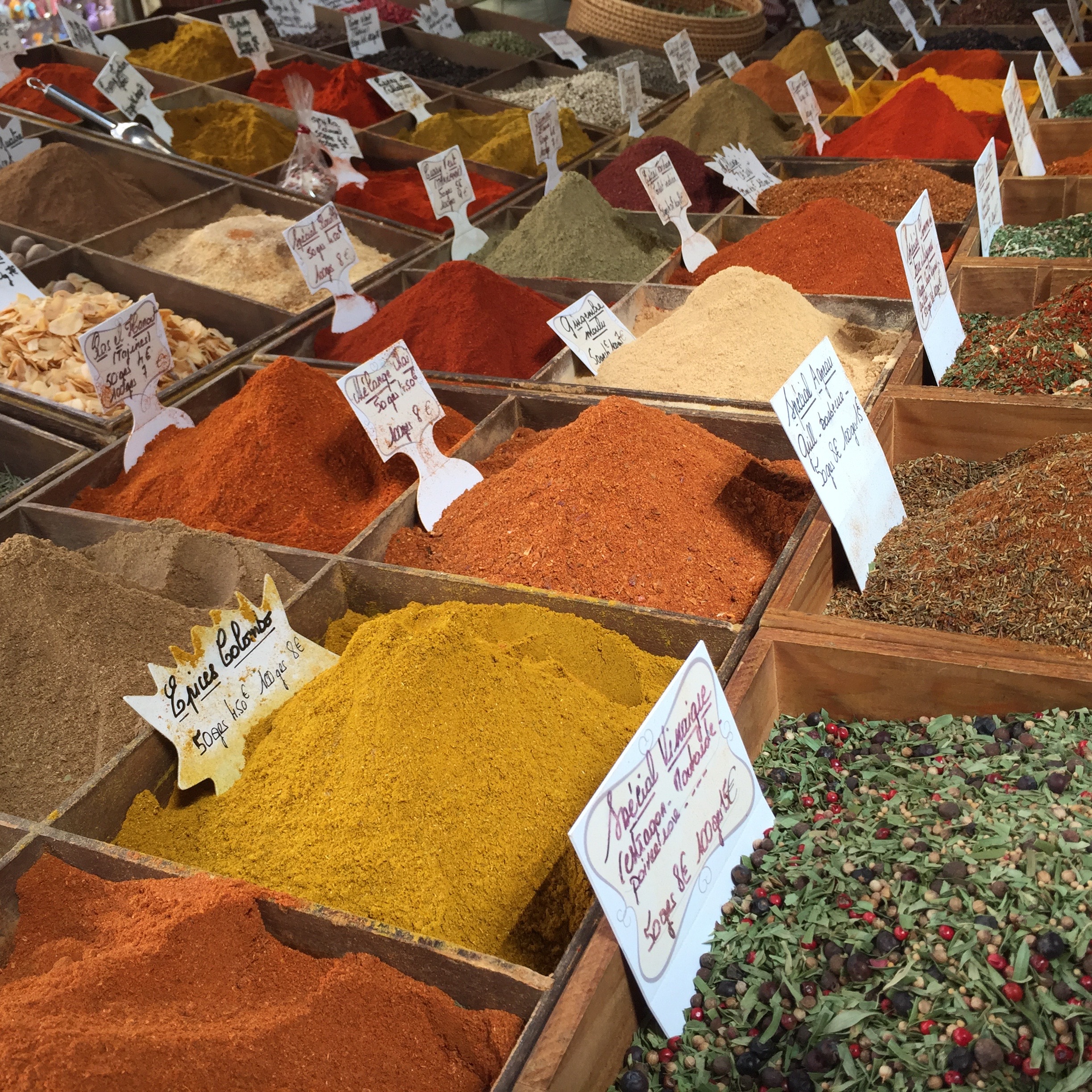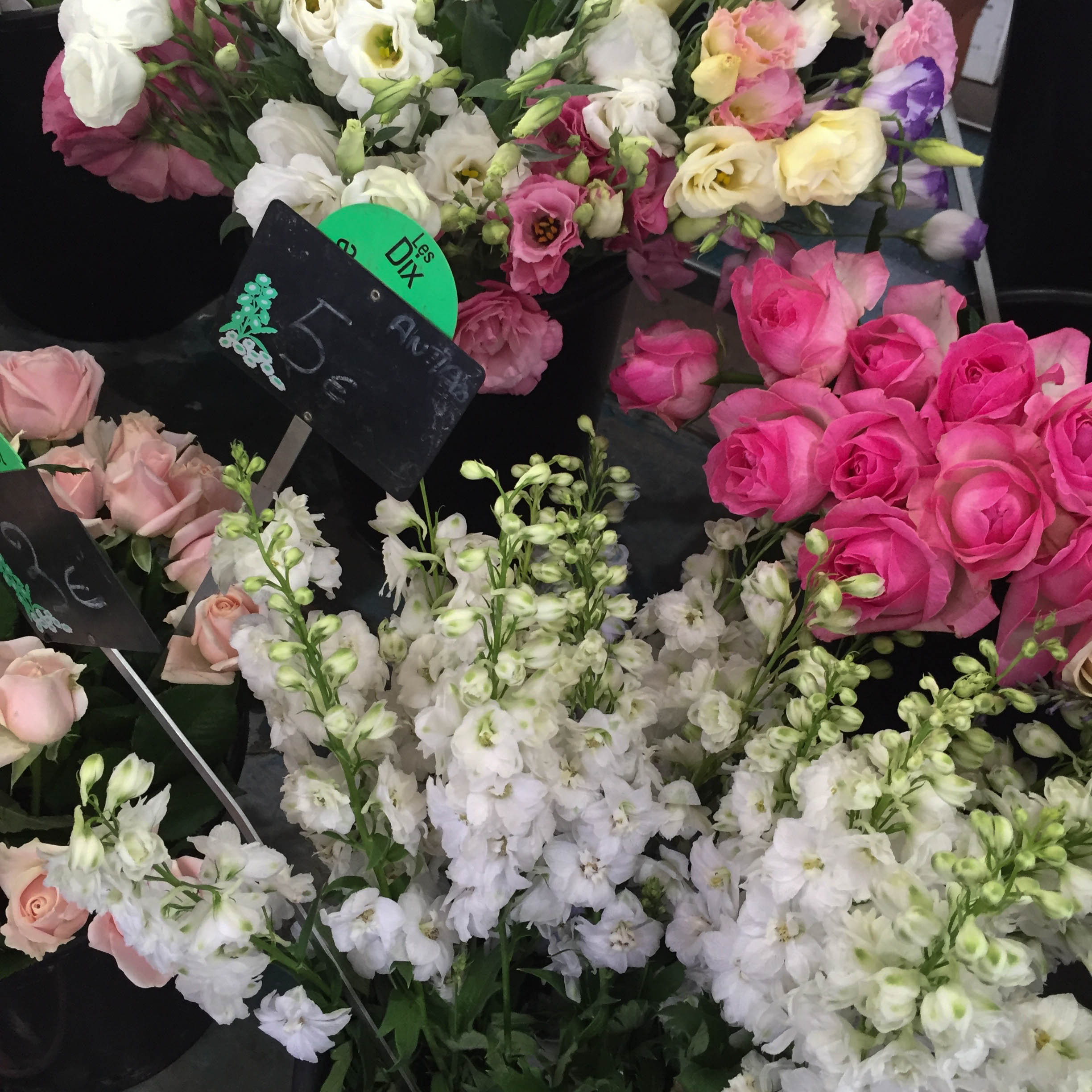 One of my favorite places in Antibes is Le Marché Provençal.  Imagine this HUGE outdoor farmers market of sorts, but with even more artisanal cheeses, confitures, butchers chopping meat right there on the table and weighing them on old fashioned scales, fine hand crafted French lavender soap, infinite varieties of olives and spices, endless produce and vegetables, and the most beautiful flowers brushing your legs in the tightly packed walkway.  On the weekends it also includes a flea market overflowing with the best linen dresses, home accents, and fashion accessories.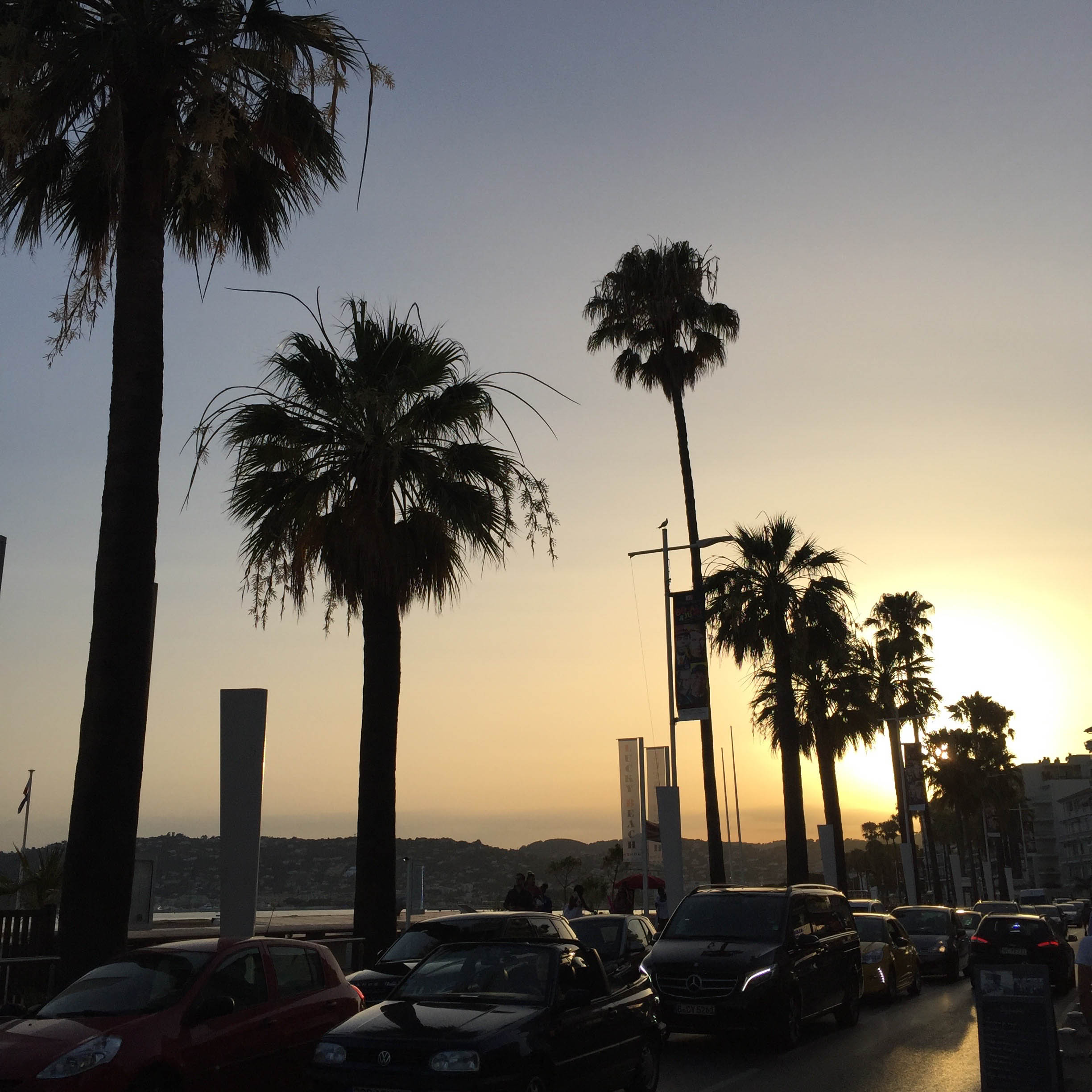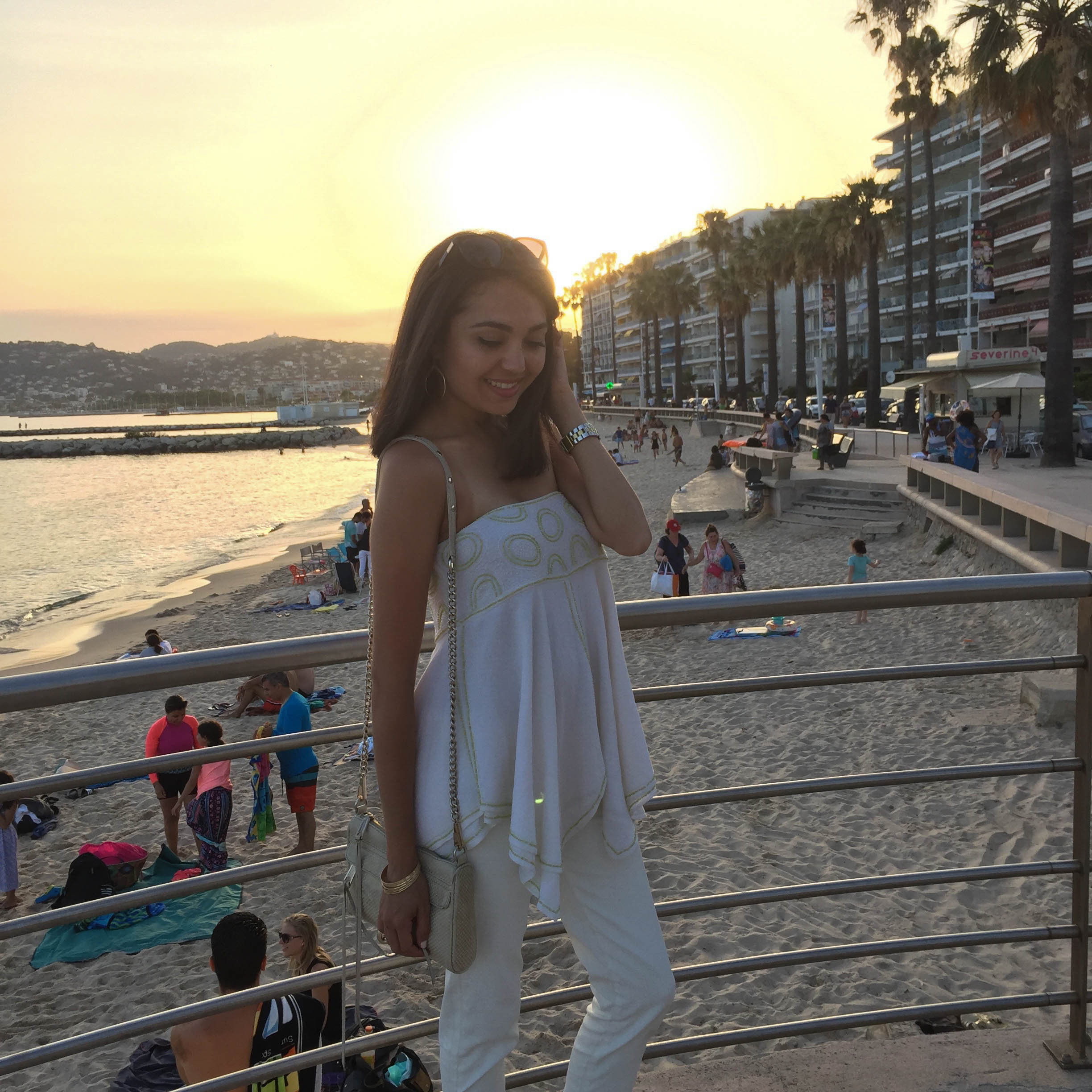 The sunsets on the Côte d'Azur are as breathtaking as you could imagine.  I'm so grateful I had another chance in my life to experience them!  Already dreaming of my next sojourn…
Bisou Bisou,