Hi AzArAm readers!  How many of you are obsessing over Korean skincare?  It's one of the must-have beauty trends, but with so many different brands, how can you be sure where to start?  I do tons of research before ever putting anything on my face, but everyone—even stores like Forever 21— have jumped on selling sheet masks, so picking and choosing the right products for your face has become really tough.  (Side note: I do NOT encourage using clothing store cosmetic brands!  Stick to real beauty brands!)
https://www.instagram.com/p/BUt47nIFh3z/?taken-by=azaxdeh
Well my lovely readers, I have finally found an authentic K-beauty brand that works, PurpleTale!  I was really excited when PurpleTale reached out to me (!!!) asking if I would like to collaborate with them and now I'm sharing their 5 steps to lovely skin process with you!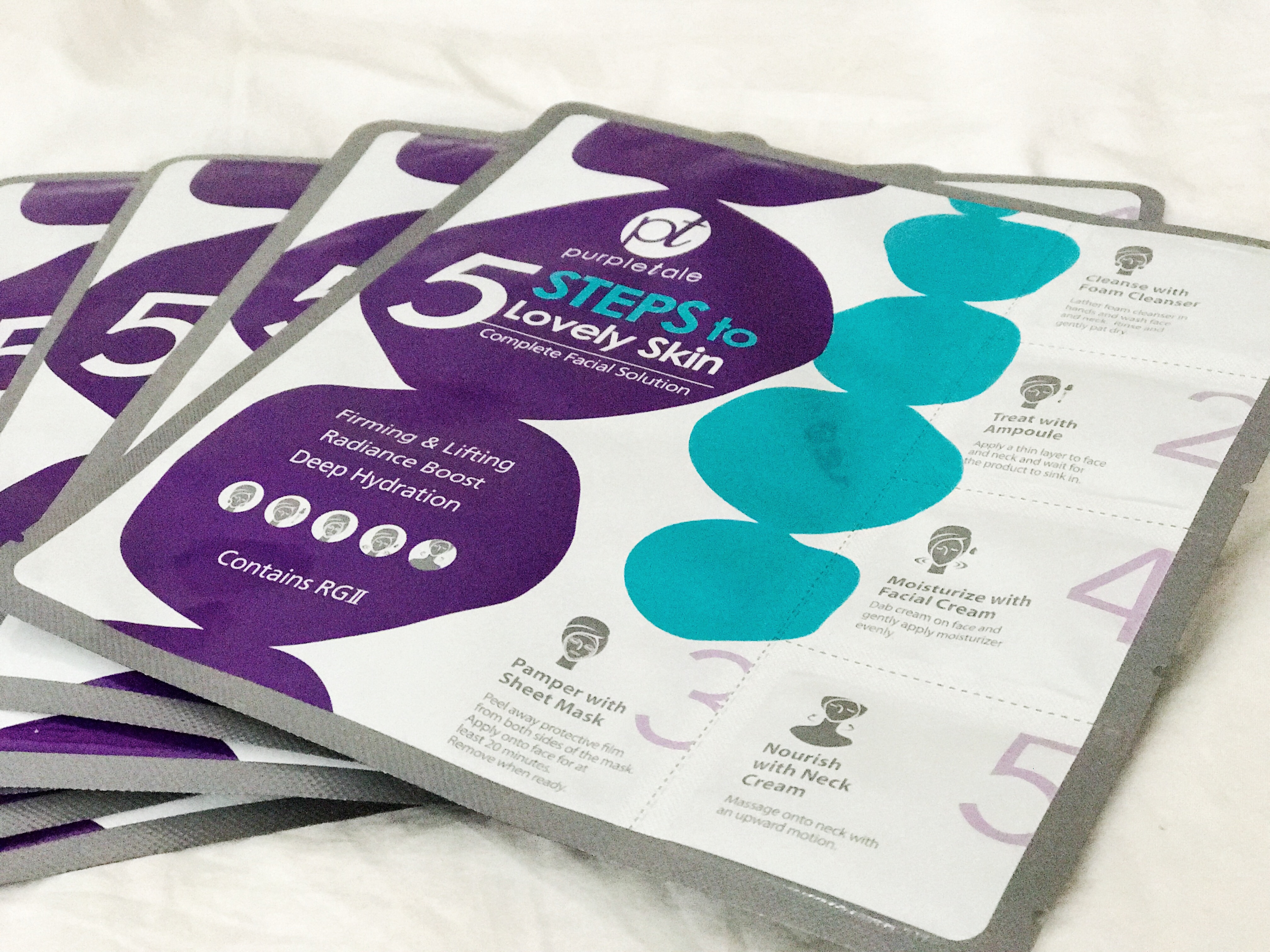 CLEANSE.  Super easy.  Just wash and clean your face as you normally would with the provided foam cleanser.
TREAT.  Treat with ampoule, a super serum with tons of active ingredients.  Wait a few minutes for it to completely sink in and dry.
PAMPER.  Peel away the protective layers and mask your face for 20 minutes.  The sheet mask is made from 100% coconut fibers.  No need to wash your face after, just let the product soak into your skin and work its magic.
MOISTURIZE.  Even apply the provided moisturizer all over your face.
NOURISH.  Using the neck cream, massage it onto your neck in an upward motion.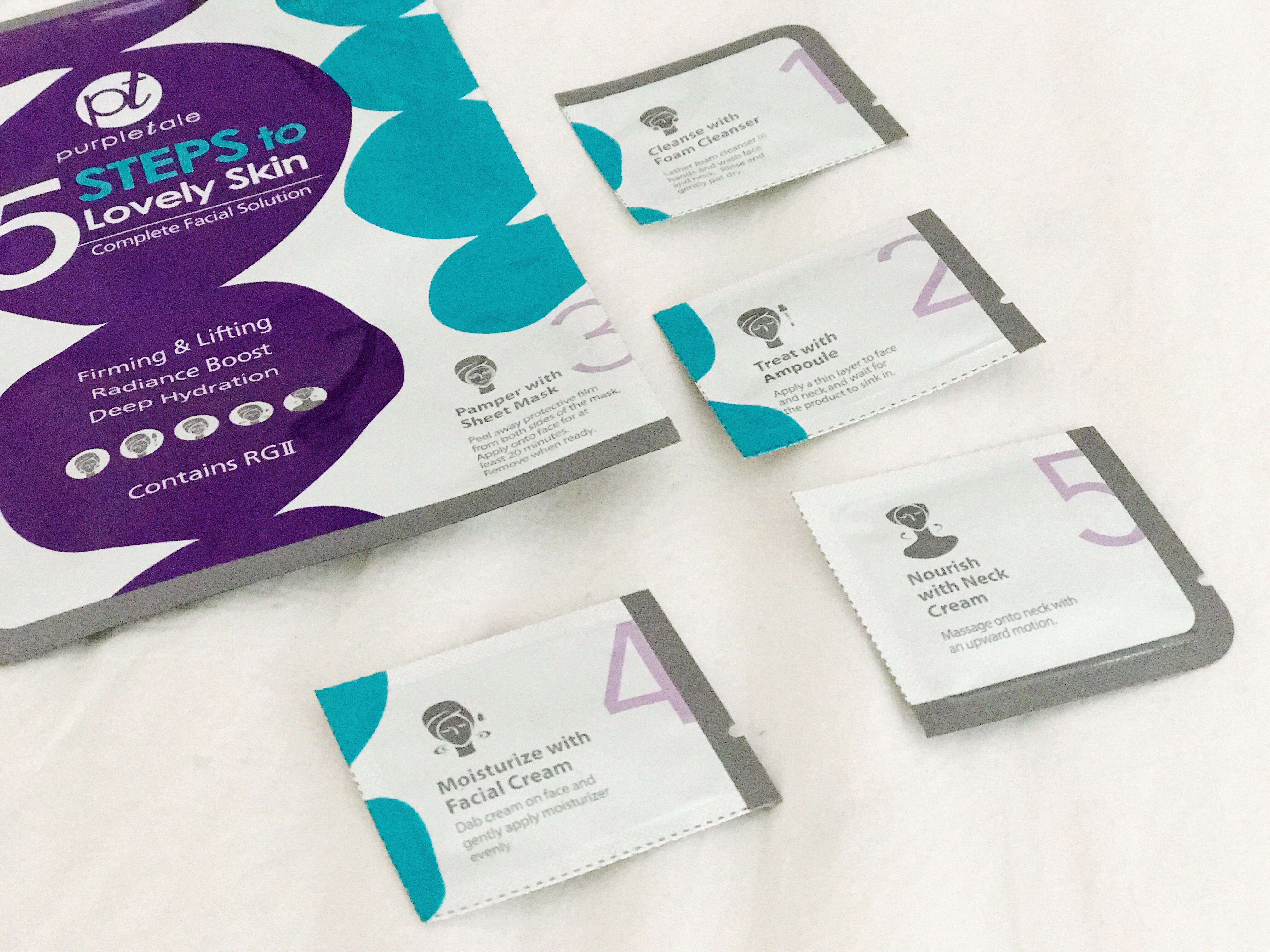 And that's it!  Can we also talk about how convenient and eco-friendly the packaging is.  All 5 steps come in a sheet!  Super convenient for travel, and using the right amount the of product.  I've done the entire process twice already and my skin is GLOWING!  With the upcoming warm weather I don't want to wear too much makeup and with my better than ever skin I won't have to now. 🙂  You can purchase everything HERE, and did I mention, you get a limited time offer using my code: AZAXDEH. Use my code and get a discounted box of 8 facial kits with free shipping.
XoXo,