Hello lovely AzArAm readers!
I'm scared to say this because I don't want to jinx it, but it's been feeling a littttttle like spring lately!  And it's still FEBRUARY!  For readers in the northeast do you remember the last few years… the cold was terrible and the snow never ending.  Okay, no more jinxing it… here's hoping for an early spring.  And because of that… this week's outfit post does NOT involve a sweater…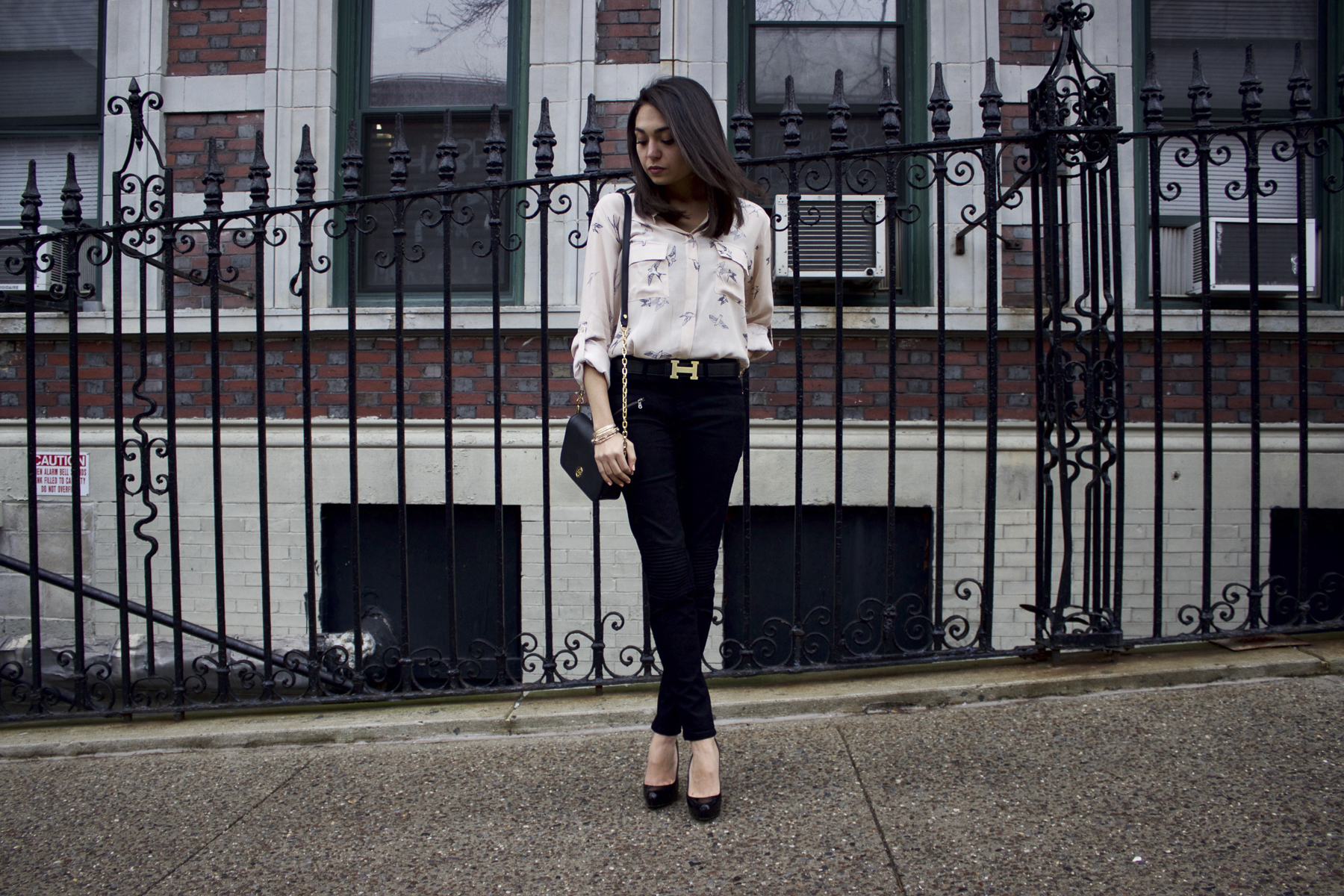 Outfit Details: Blouse // Jeans // Shoes // Bag // Bracelet // Belt, Hermes // Watch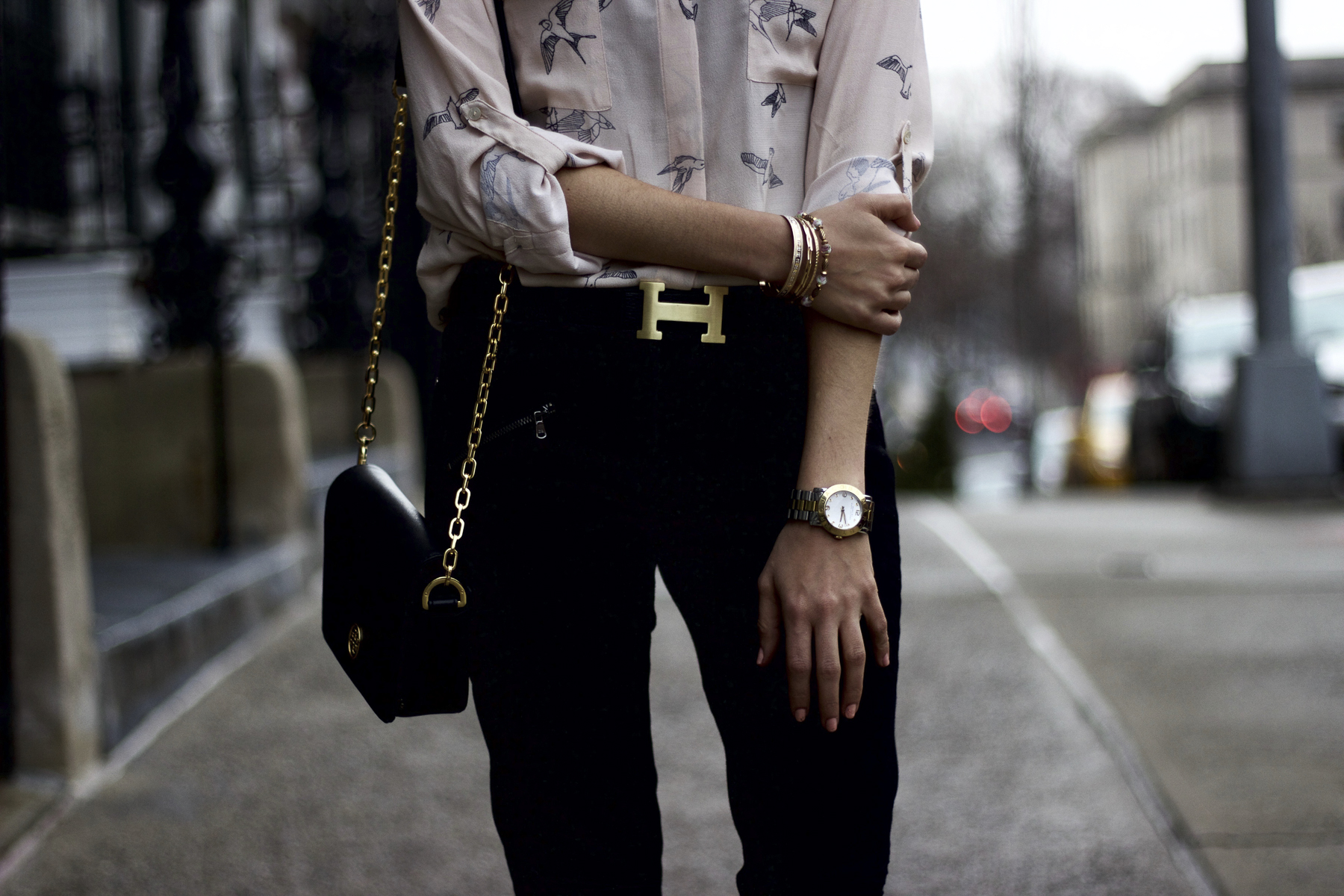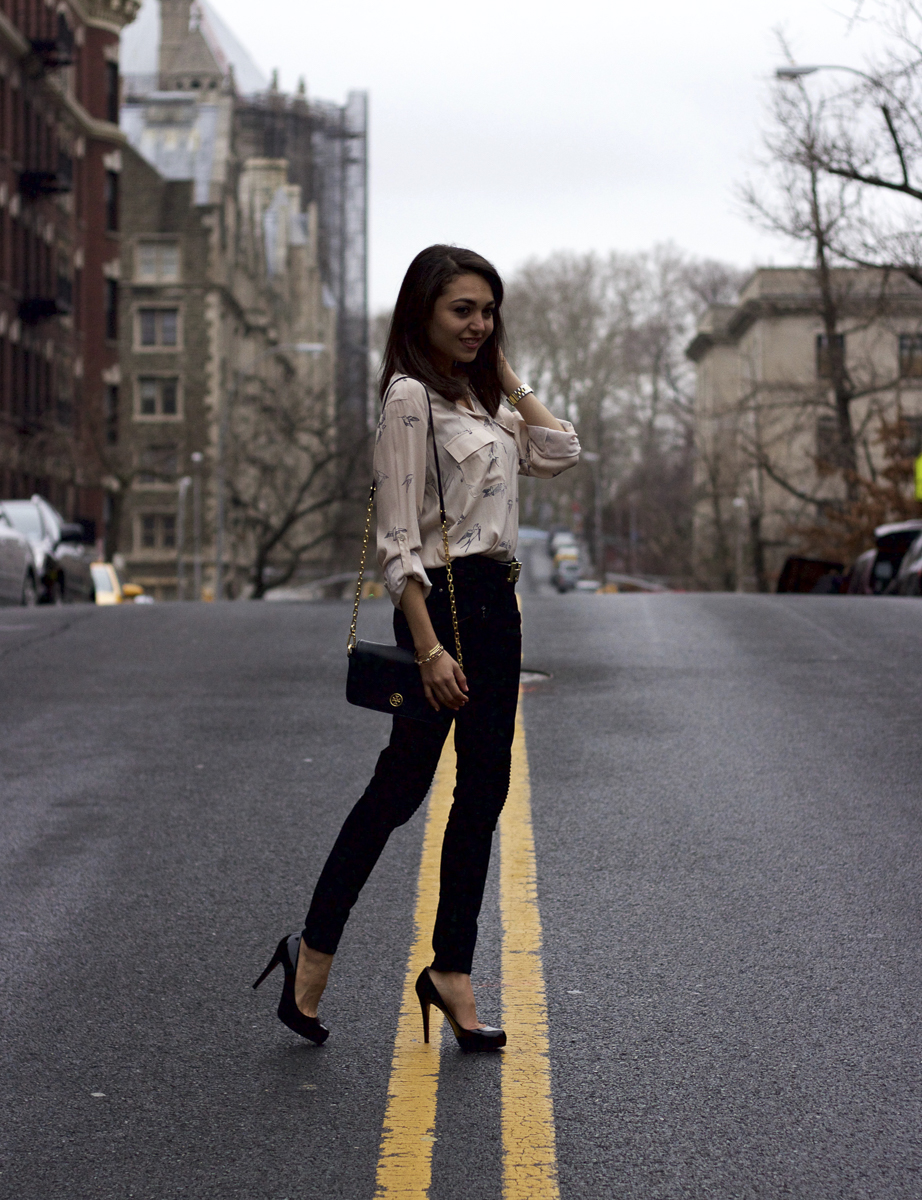 This is definitely one of my favorite go to looks I've featured on AzArAm before: blouse, skinnies, and heels.  It's so easy, effortless, and always chic.  This blouse (from Zara) is such a great neutral color, that even with it's bird pattern I could get away with some statement accessories.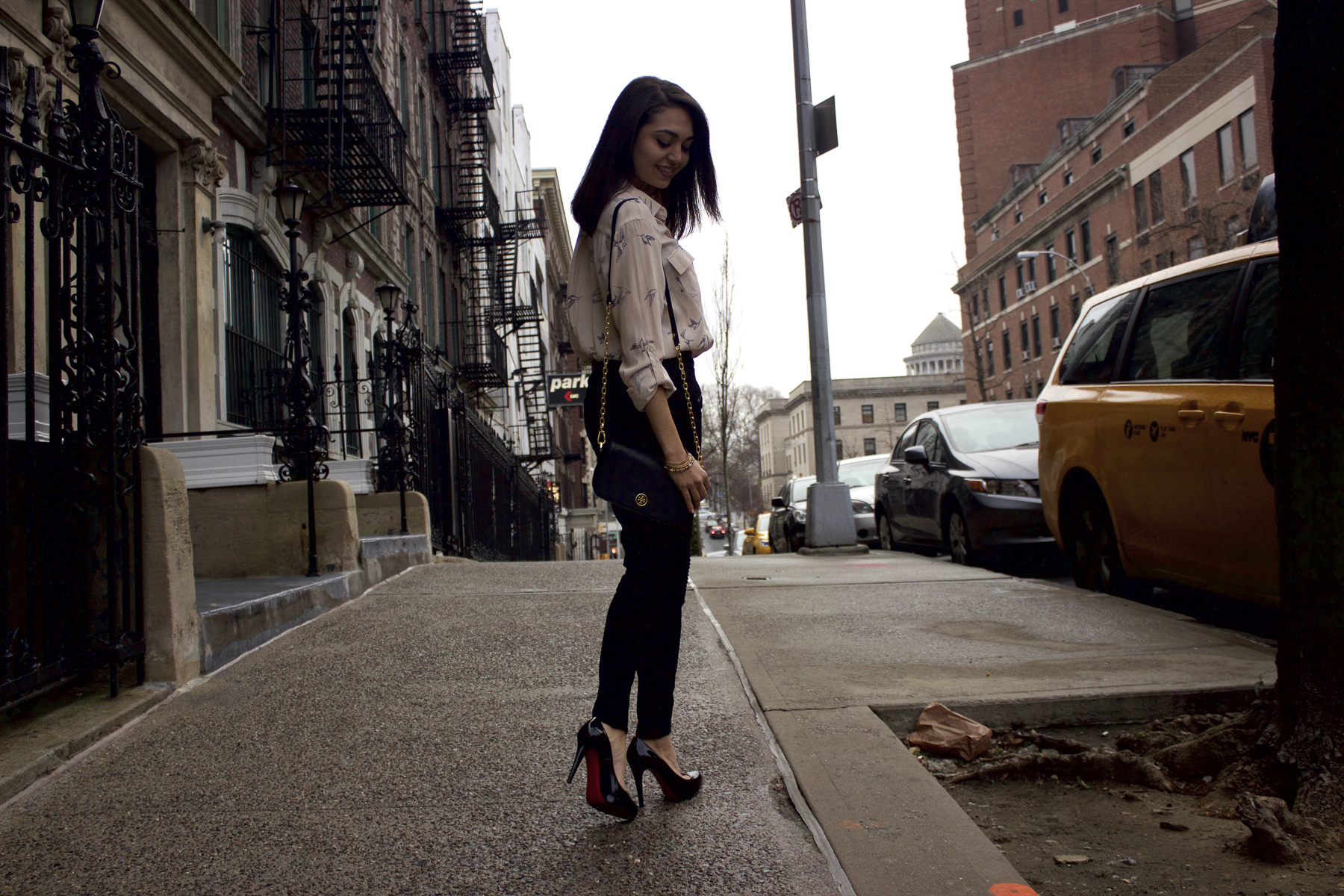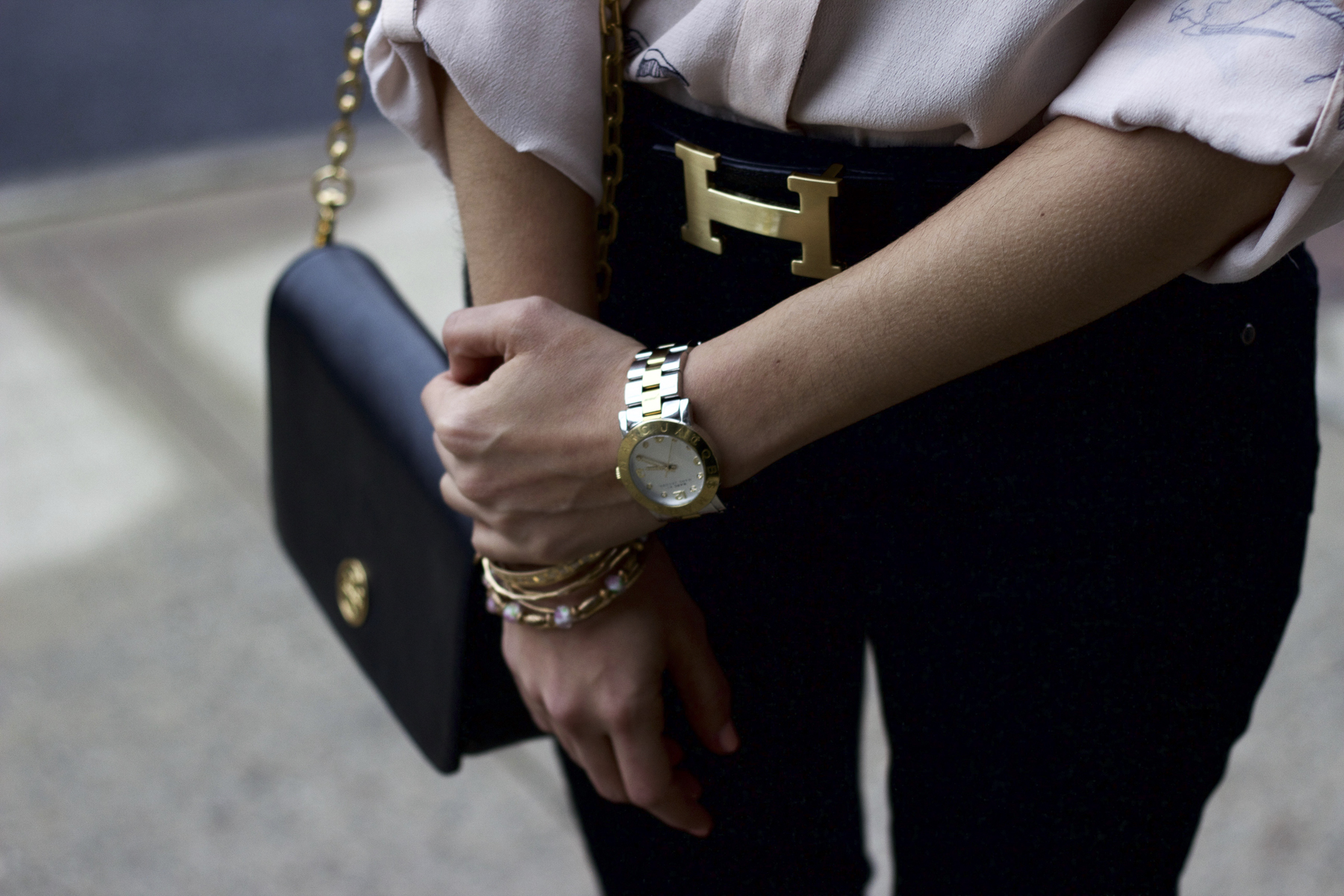 Looking forward to lighter layers and more sunshine in the coming weeks!
XoXo,

Photos C/O Daniel Nelson