Happy Monday loves!
Oh my gosh, it's back to classes this week… not that it feels like there was really a break there since I've been out reporting every day since New Years!  But I'm looking forward to the courses I have this semester, and unveiling an exciting new project I've been working on… What could it be? 😉
There are very few things I enjoy about the cold winter weather and one of them is chunky sweaters.  The chunkier, the better!  So when I saw this beauty at Zara, there was NO turning back.  The asymmetrical cut… the blended colors… the oversize fit… UNF, GIMME DAT!  Heart eyes emojis all up in this post!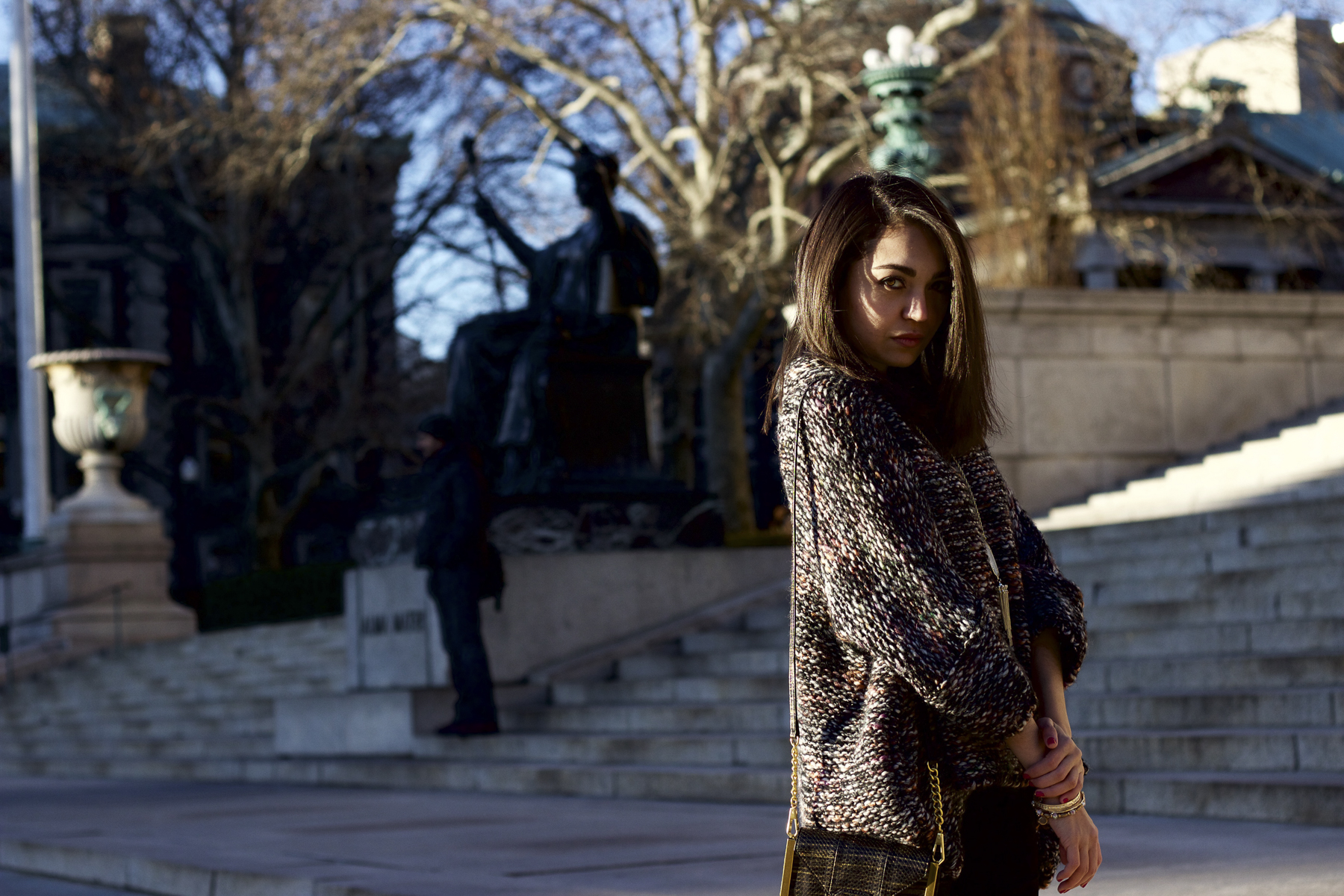 I think it's a little embarrassing how much I L O V E this sweater, but I can't help it!  It's easily become my favorite one- and it's currently on sale- woo hoo!  I paired it here with skinny moto jeans, studded Alice + Olivia boots, and my favorite Kendra Scott statement piece.
Outfit Details: Sweater N/A / Similar Here, Here, Here, & Here // Necklace // Jeans splurge, Jeans steal // Boots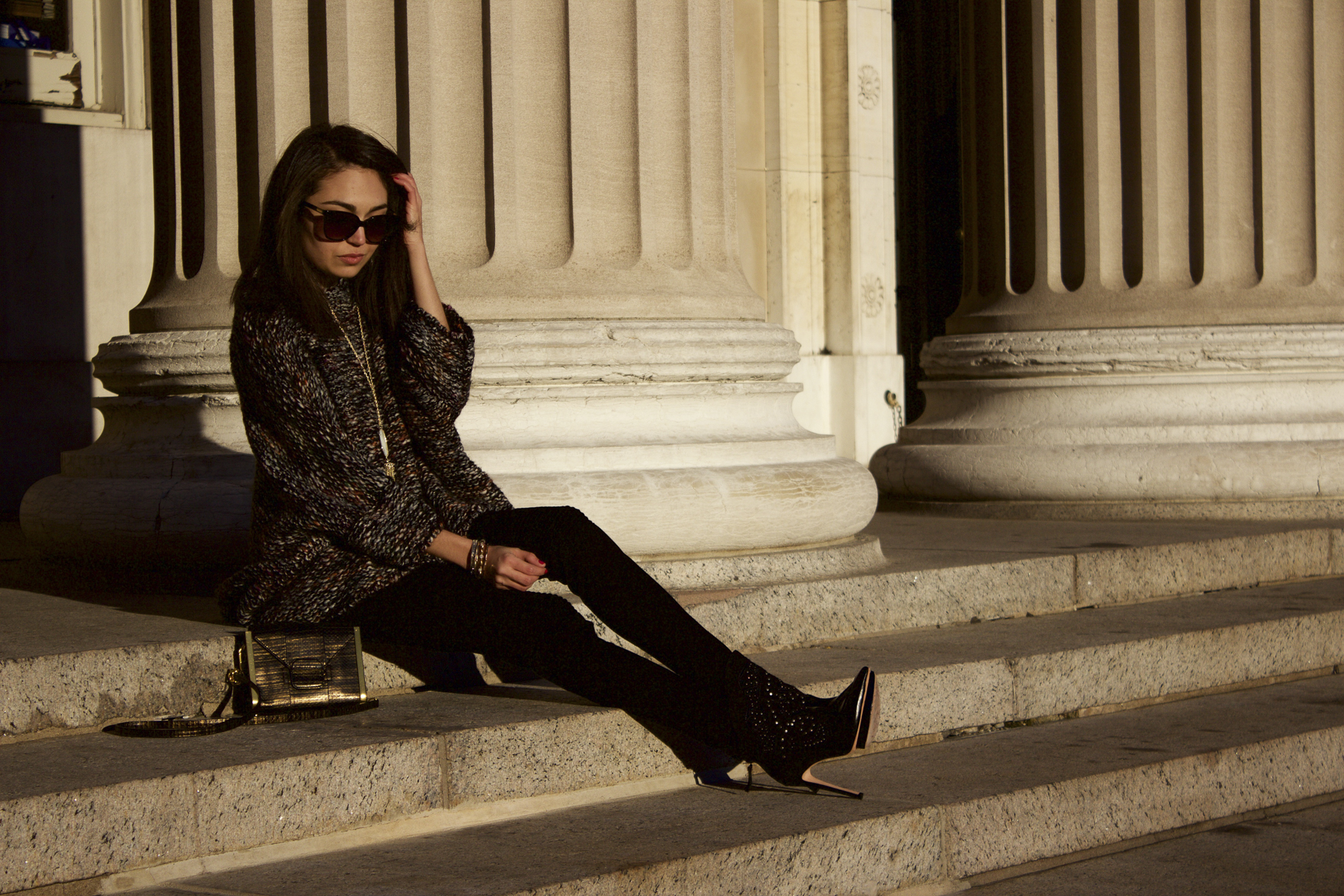 So our last post was coincidentally at Columbia because my photographer wanted to shoot on the overpass on Amsterdam Avenue next to the law school.  I chose the steps of Low Library for this one.  It's rare to find it this deserted, but those are my favorite moments on campus, which happen either late at night, early morning, or in this super rare case, at sunset.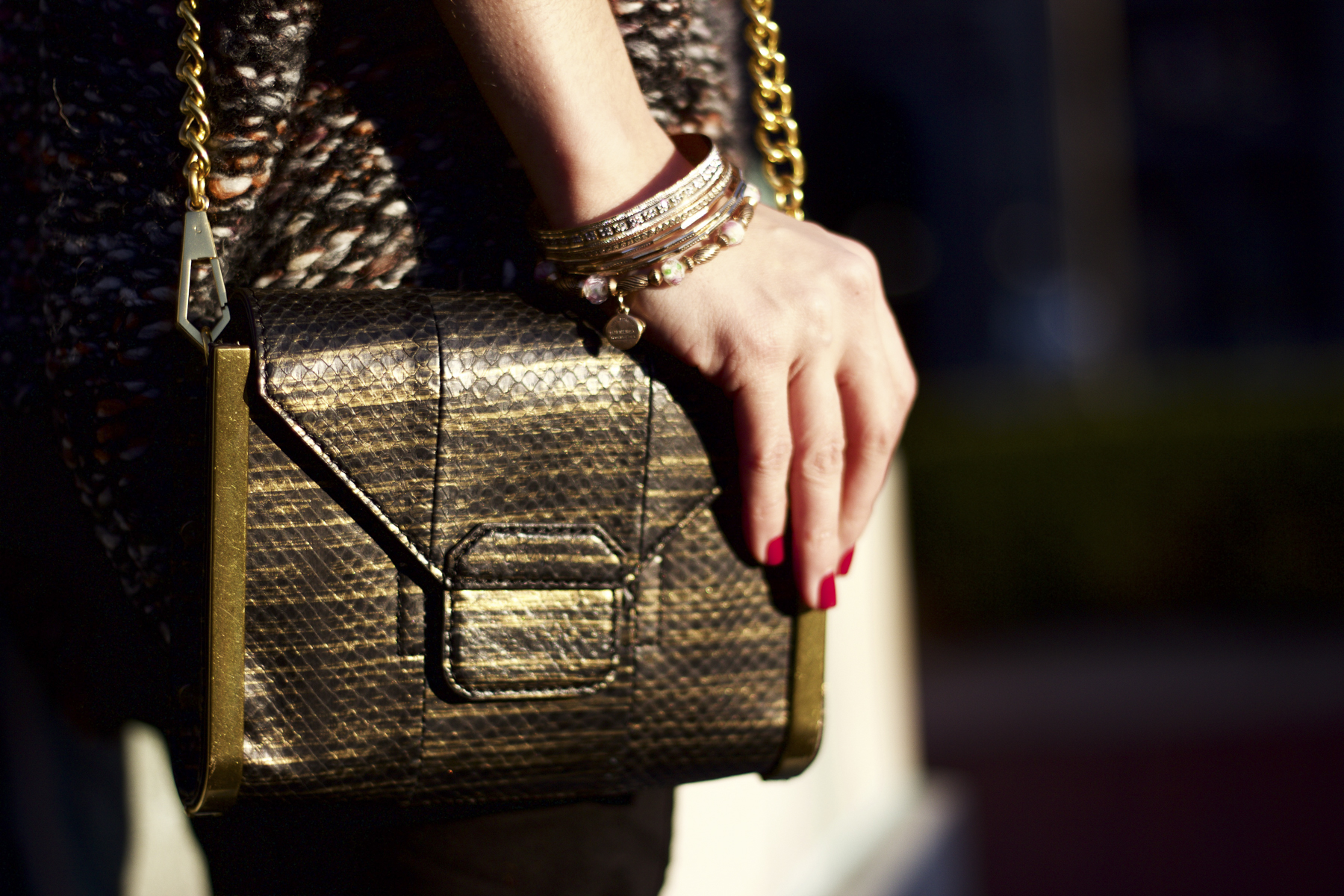 This cross body was a super special surprise gift from my mommy. <3  It's such a unique print of colors, metals, and textures.  Small, but just spacious enough for the necessities.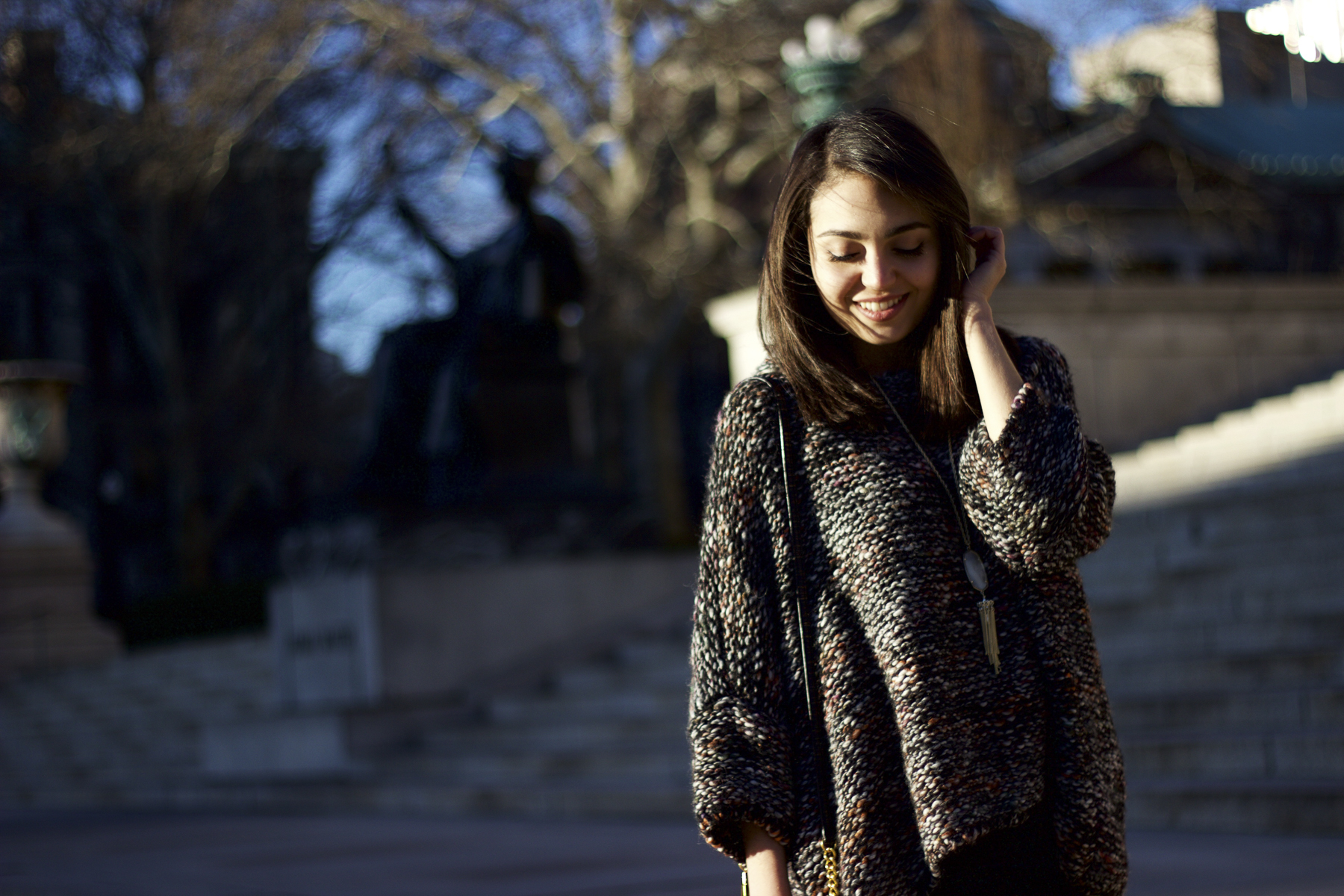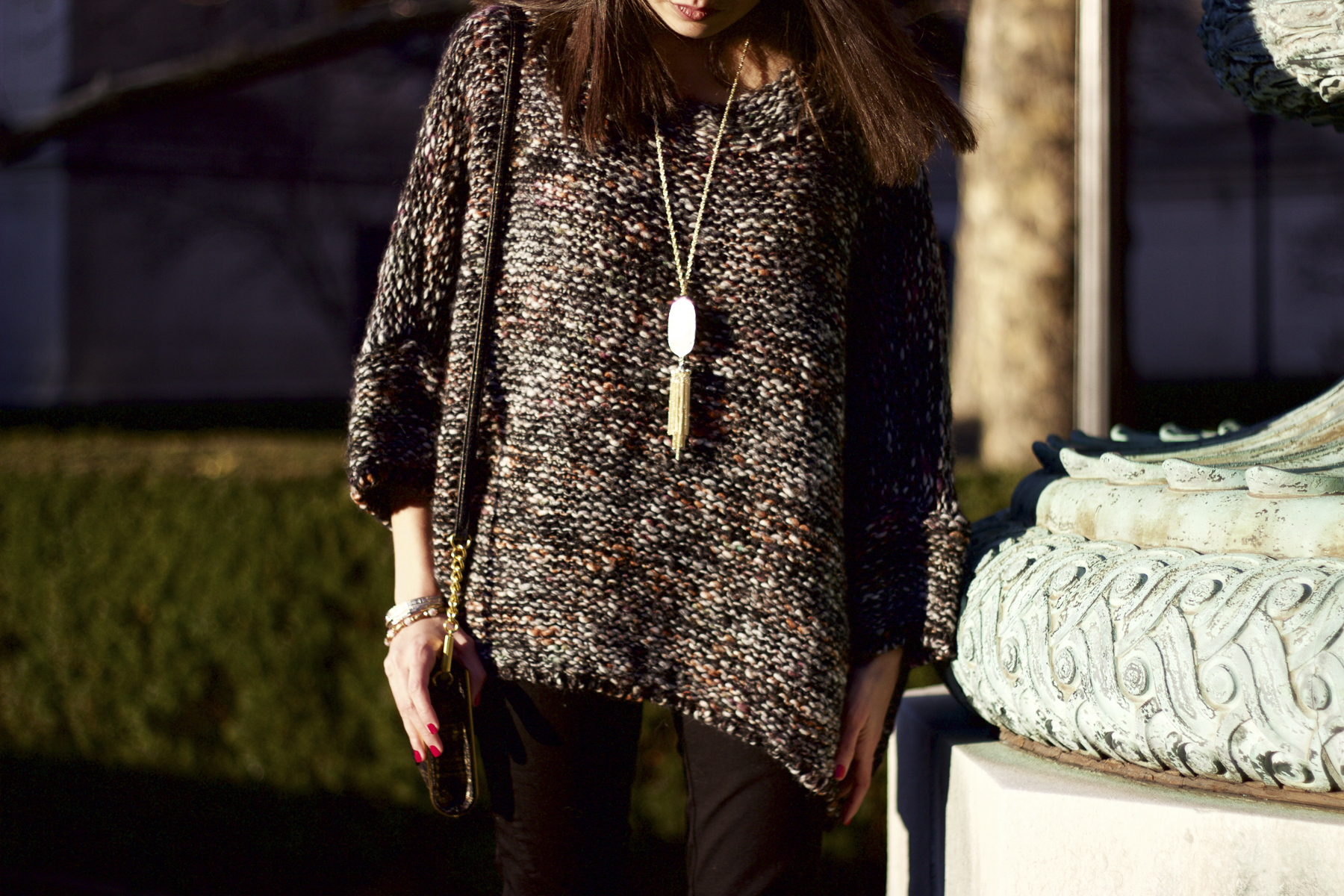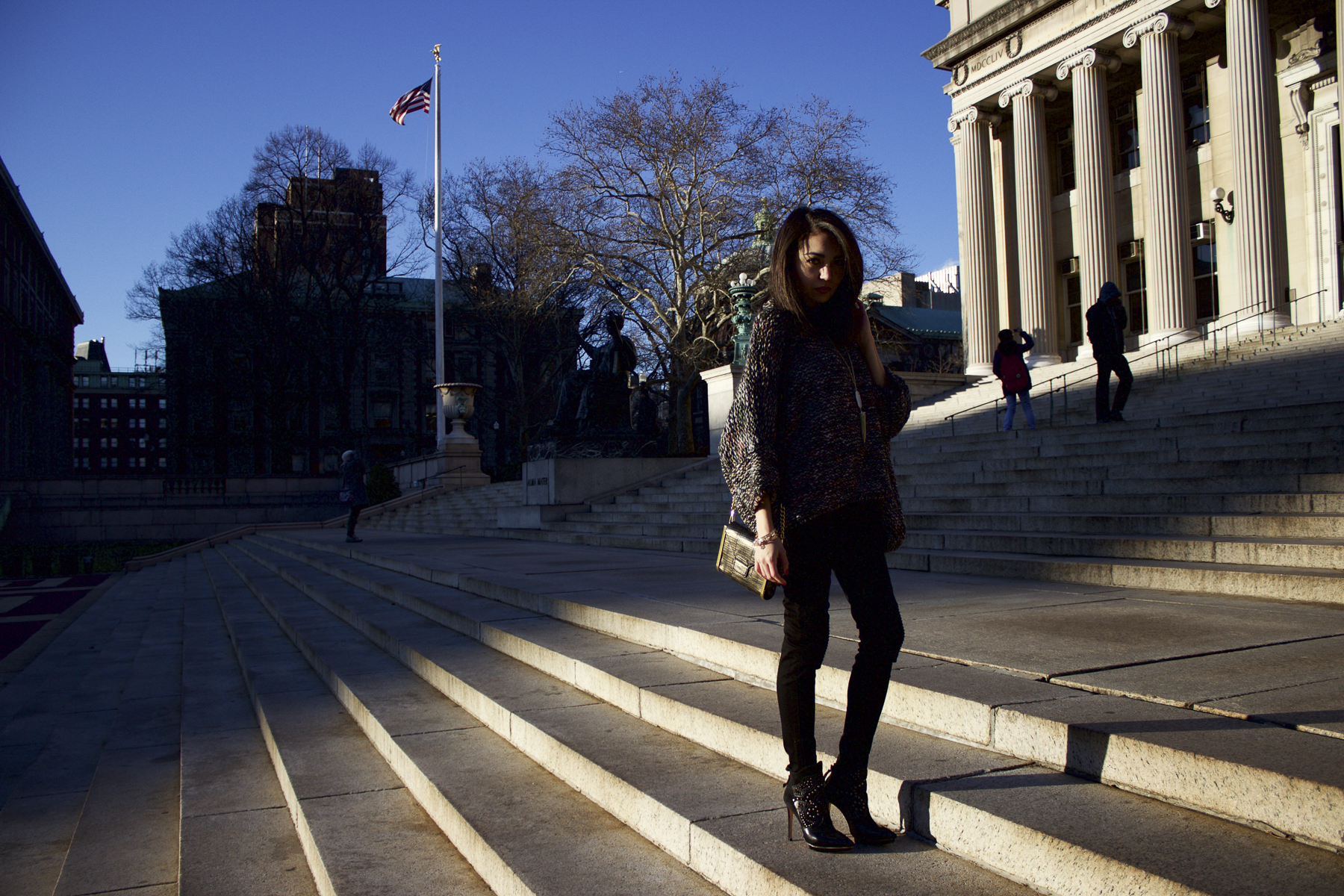 Wishing you a wonderful, productive week!  If you haven't yet, subscribe to AzArAm! 😉
XoXo,

Photos C/O Daniel Nelson