Hello my beautiful followers!  As you may or may not know by my social media pages, I recently got a job at VANITY FAIR!!!  Yes, THE Vanity Fair.  At Condé Nast!  I am so humbled, grateful, and excited for my new journey and I've had many requests for a post regarding the post-graduation job search.  I promise that is coming soon!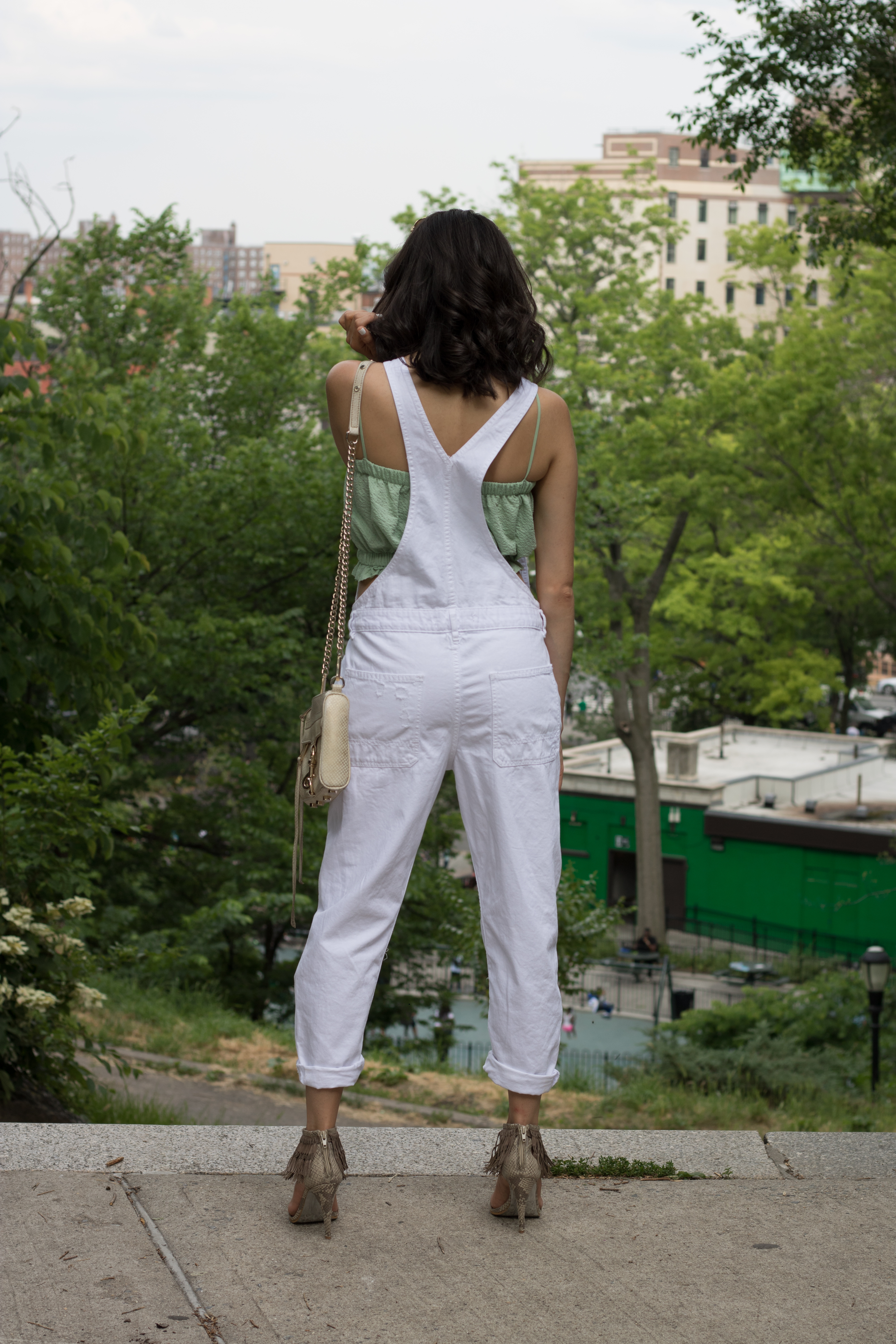 In the meantime, I just want to remind you to never settle.  For anyone or anything.  Do what you love.  Do what makes you wake up bursting with energy every morning.  And if you have more than one thing you want to do, then find a way to do them all.  My passion is helping others.  I love to positively inspire people and my ultimate goal is to live a life of service.  I took that passion and combined it with others things I really love: journalism and fashion.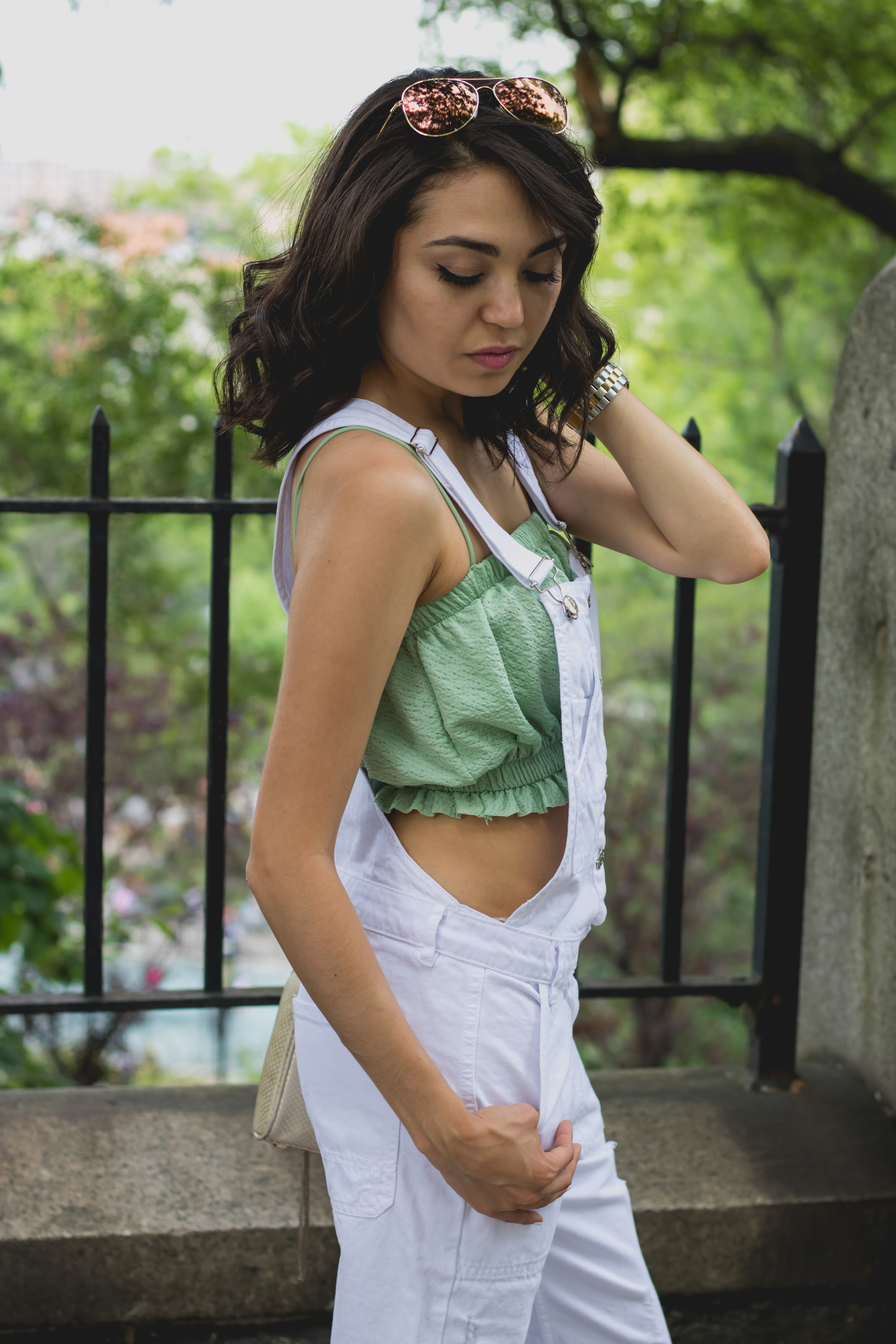 As a journalist I have the chance to be a voice, a positive influencer.  With fashion, I express my creativity.  I started this platform as a way to express myself through what I love and with it has come a pretty incredible network of friends, followers, and colleagues.  It really is a blessing to wake up every morning excited to go into work and work on my blog.  And if that isn't you, it can be.  Do what you love.  If you really, truly want something, manifest it through hard work.  I have a vision I'm hungry for, and every morning I express gratitude for another day closer to achieving that vision.  Instead of waiting for others to push and pull me in the direction of my dreams, I push and pull myself.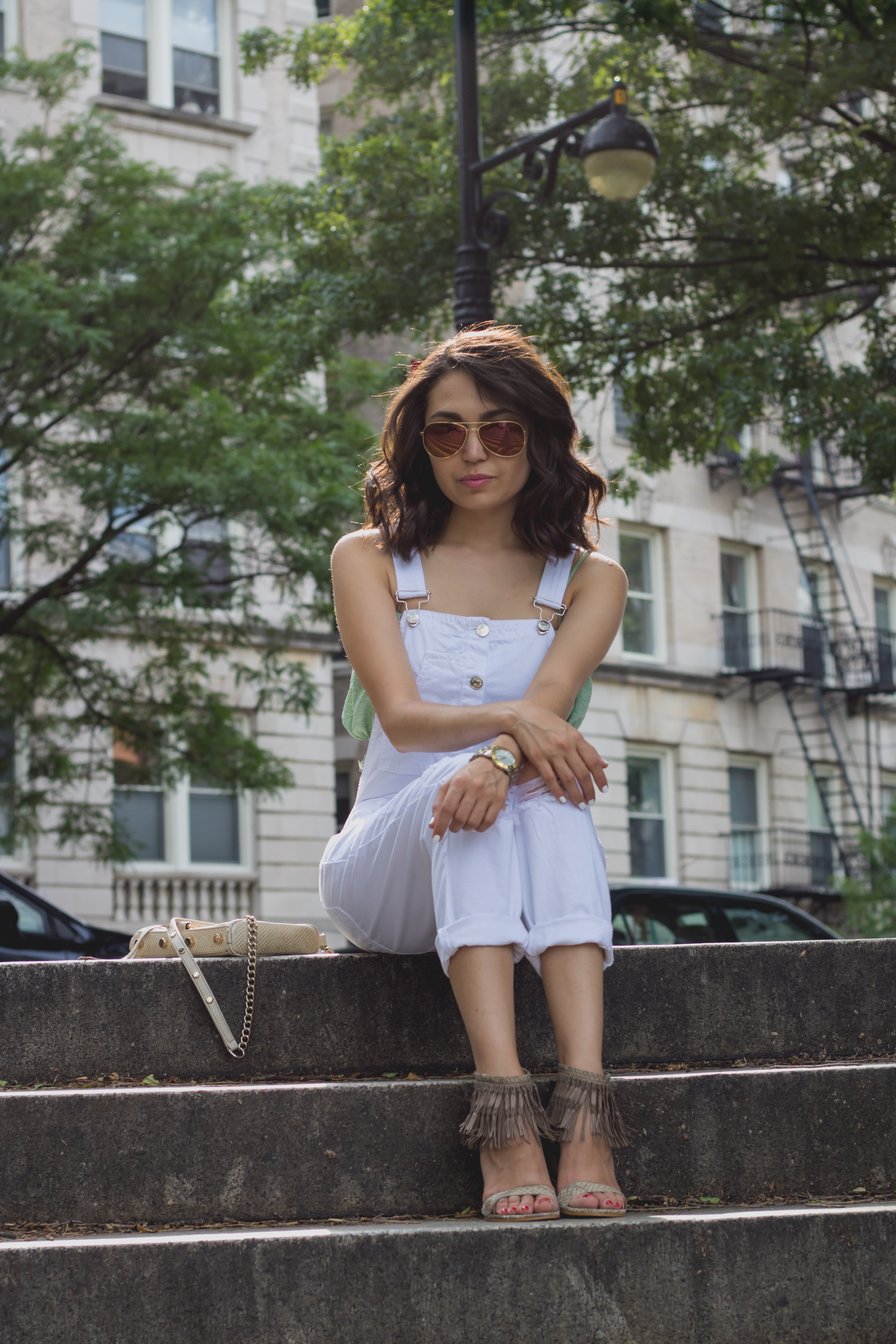 As for our look this week… I feel very J.Lo early 2000s!  Here is a 90s style I can get on board with- overalls!  I even wore a crop top with this distressed pair, but played it up with heeled fringe sandals.  I've also linked a ton of fringe sandals for you to shop below, as well as other pieces in this look- check them out!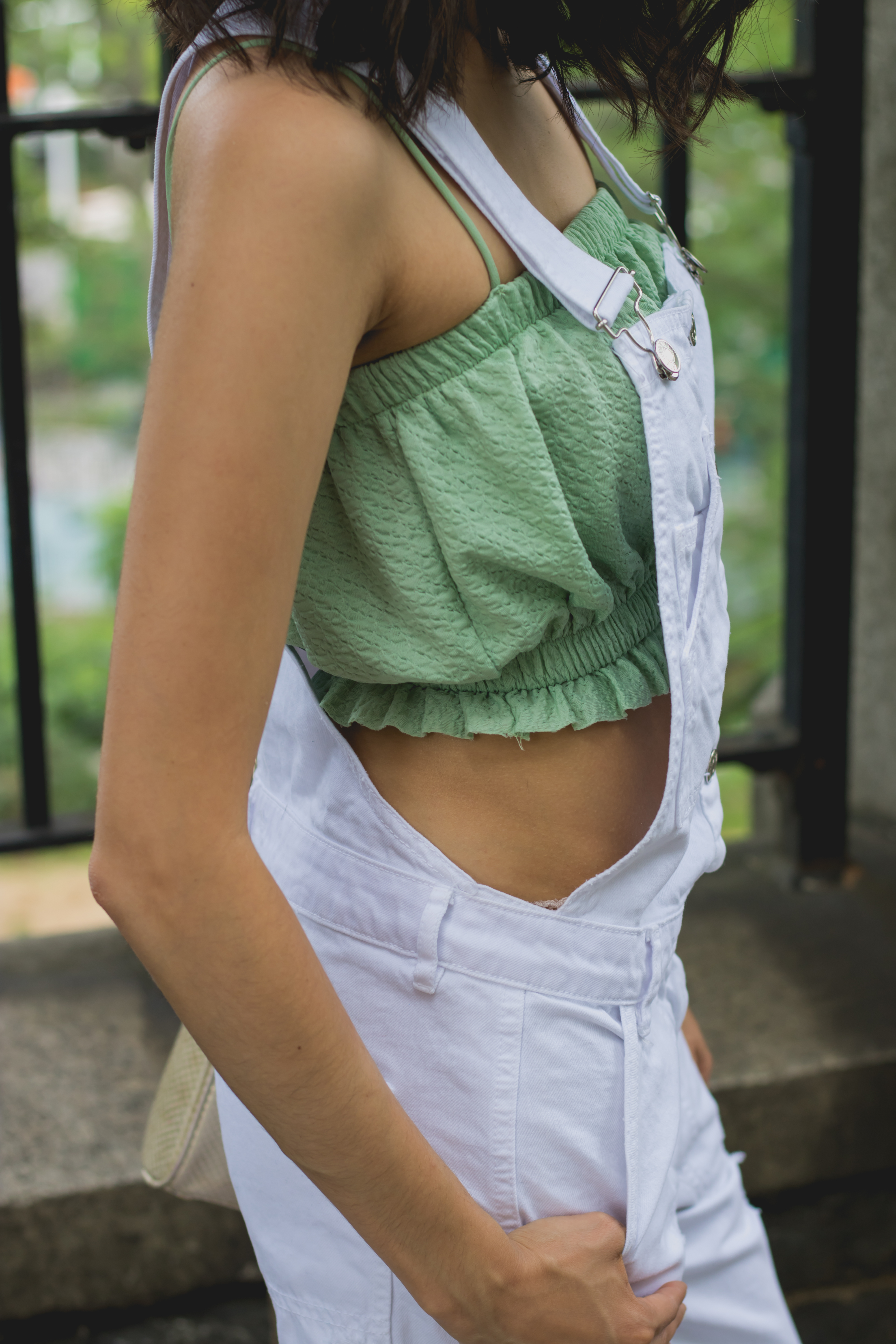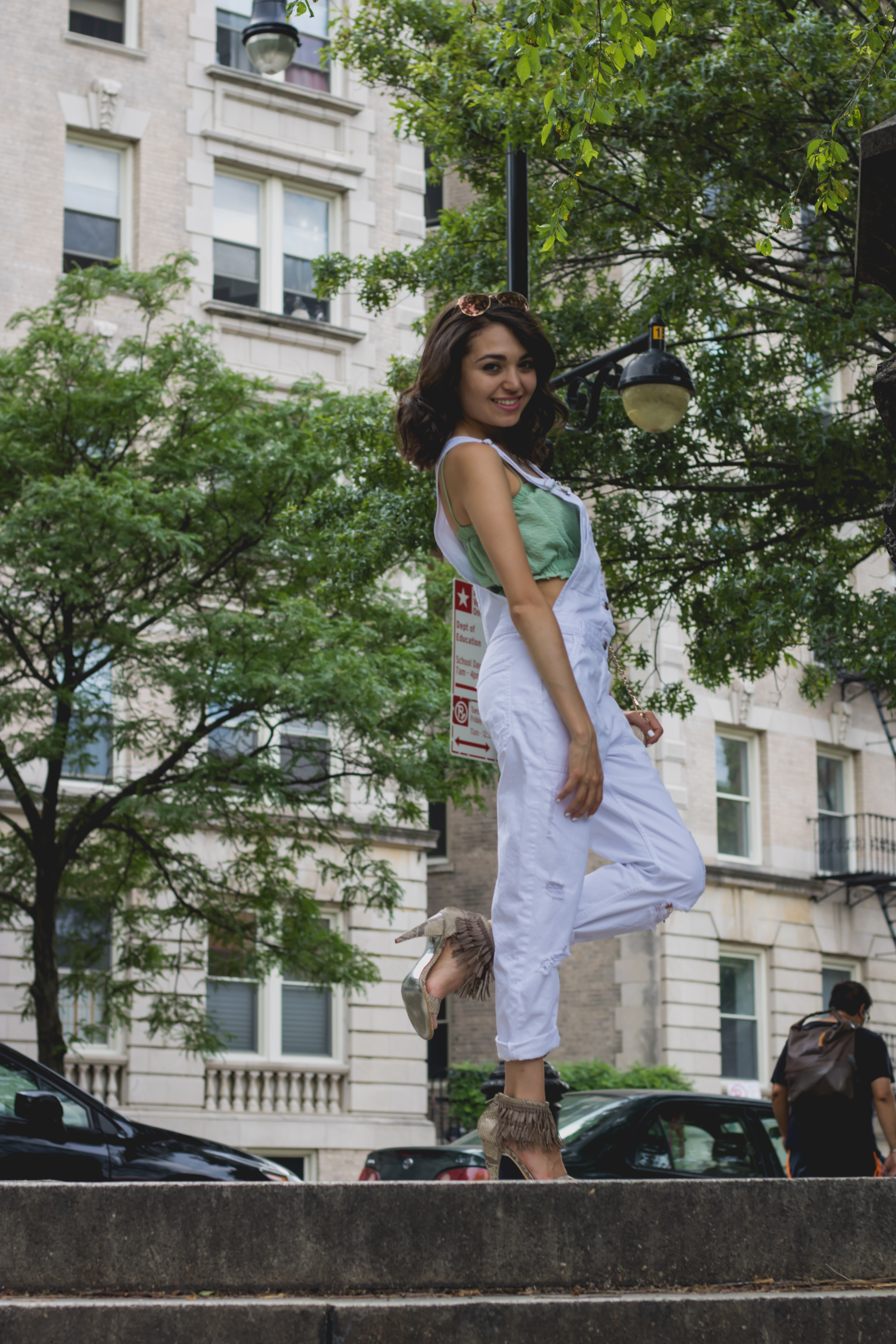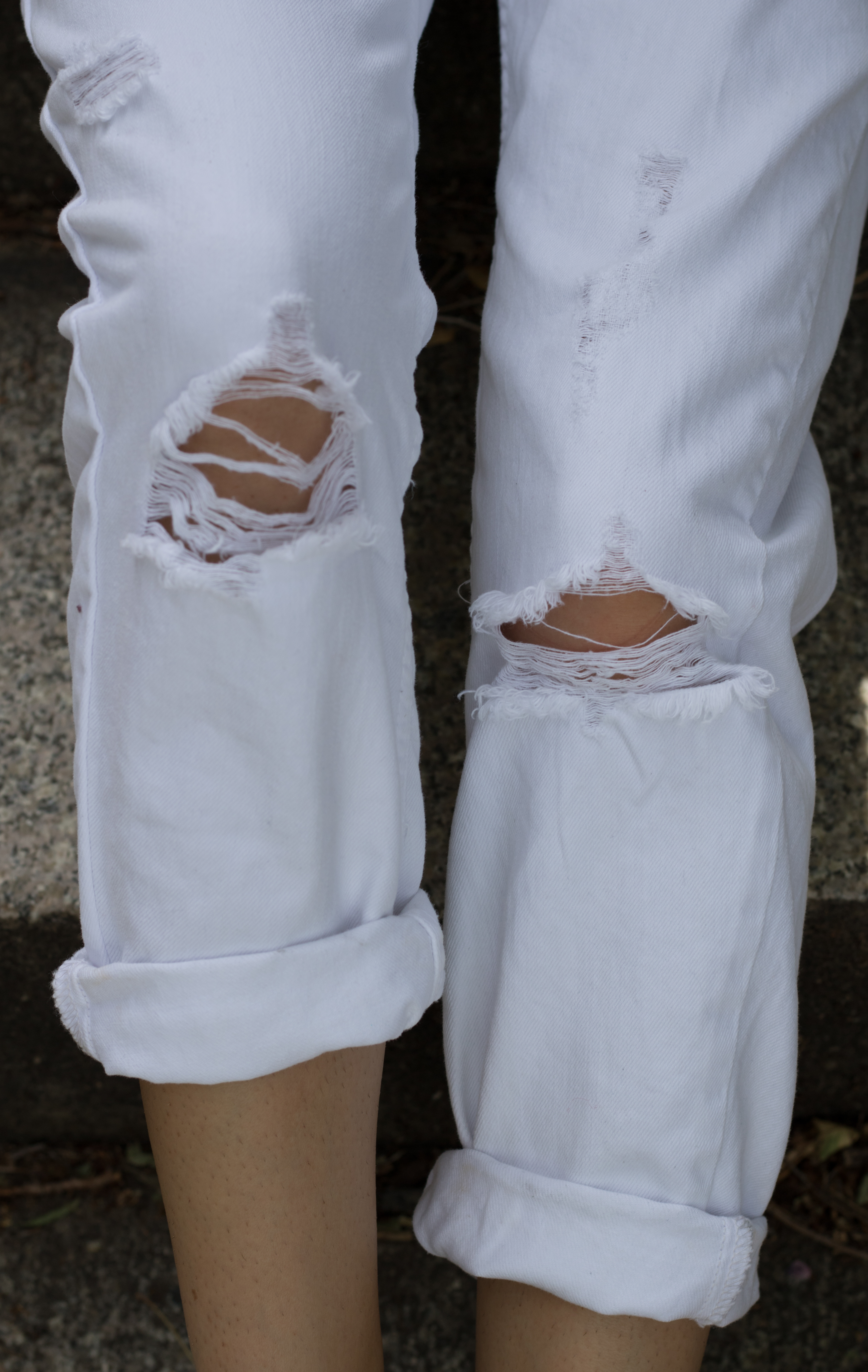 I hope you're having a wonderful summer!  There are so many exciting things coming on here soon- stay tuned!
XoXo,

Photos C/O Amelia Edwards