What's up readers!?  It's Tuesday and I'm STILL recovering from this past weekend!  The wedding was BEYOND AMAZING!  But that's all I'm going to say for now because we are working on a mega post of a recap… so stay tuned!  As we were heading out the door to the airport, I convinced Aryana to snap a few quick pictures (all on iPhone so please disregard the quality!) of my travel outfit.  You'll also notice all these pictures were taken in front of our wonderful garage door and driveway. 😛  But it's okay!  It was an impromptu shoot, after all, and under the hurried duress, Aryana still did a great job capturing the details, so thanks sistaaa!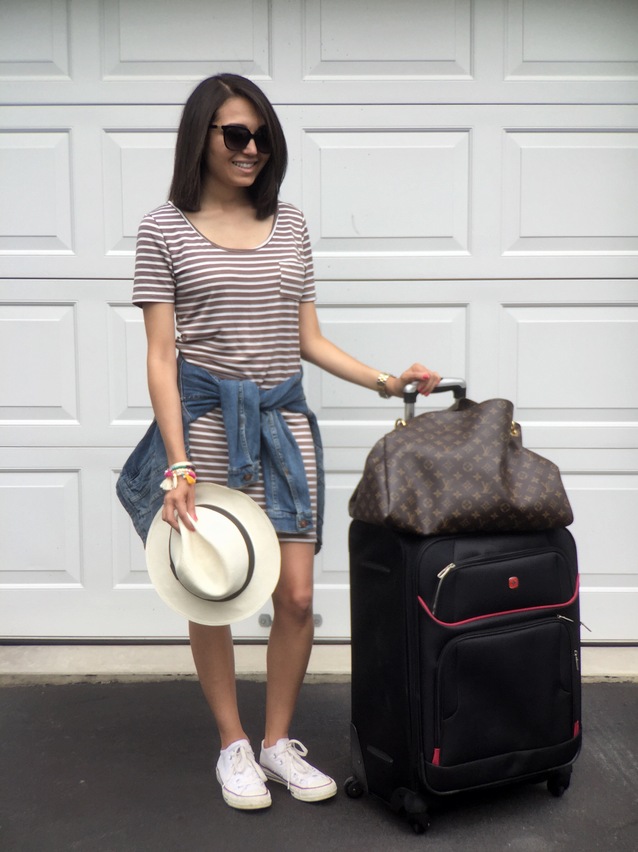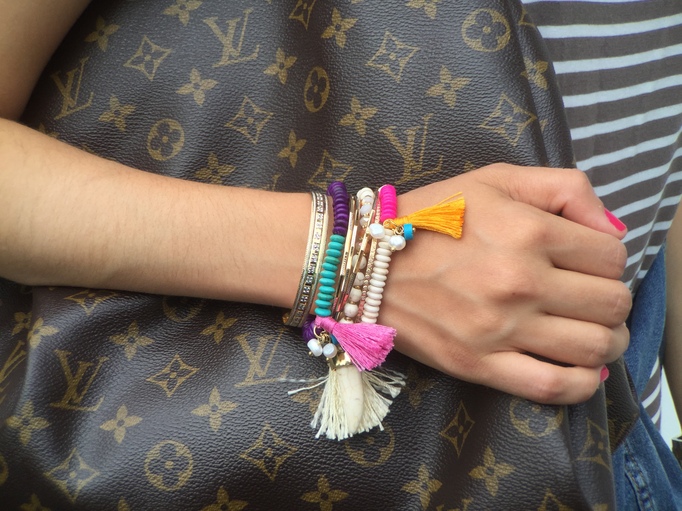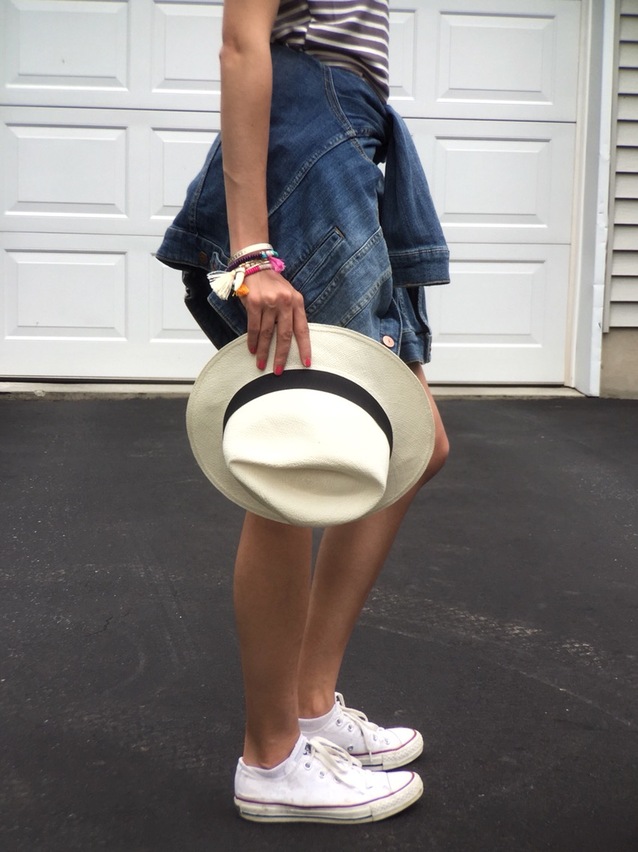 I'm loving this super comfortable and casual look. A cool t-shirt dress, a pair of converses, and borrowed from Aryana's closet, a denim jacket—tied around my waist! (Haven't you heard? The 90's are making a comeback!) 😉  As a frequent traveler, comfort is always my primary concern. I see girls traveling in their sky-high stilettos and I say more power to you!  But for me, especially in warmer weather, a t-shirt dress or maxi with flip flops (or equally comfy kicks) is the way to go.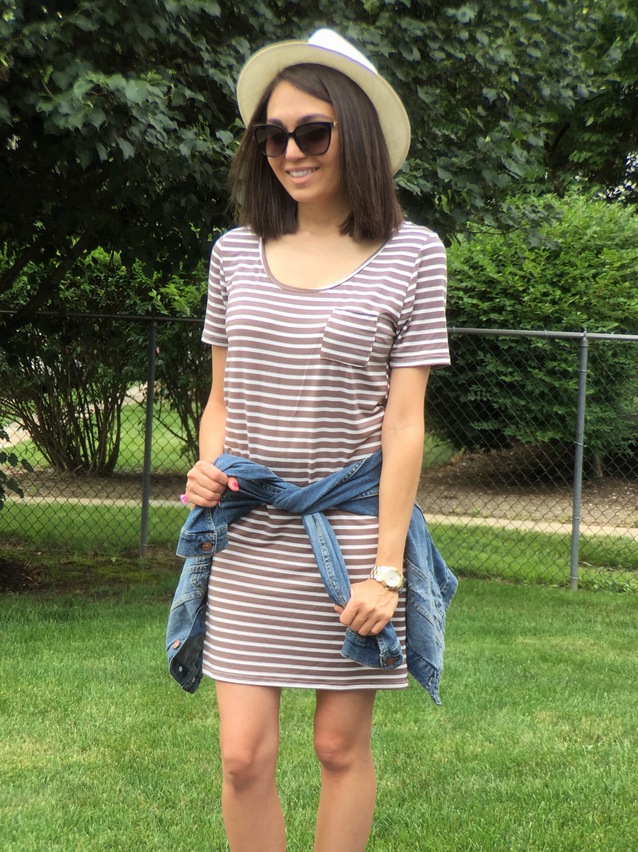 I can't emphasize how COMFORTABLE this dress is!  Thinking about investing in more colors.  I've linked a great selection below, check it out!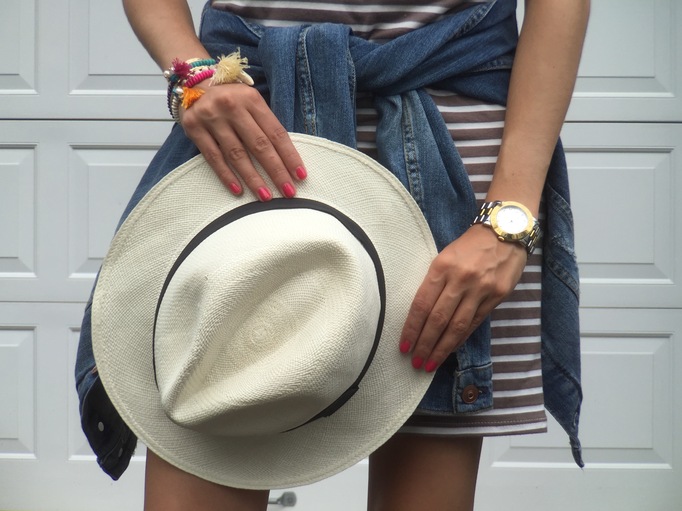 Traveling + Panama hats just naturally go together… at least for me!  I use mine every summer (or for any warm weather getaway), and at this point I think I mostly take it with me out of habit  It just always finds a way to come in use!
Outfit Details: T-Shirt Dress, Here, Here, Here, & Here // Jacket, Splurge, Steal // Converses // Panama Hat // Watch // Bag // Sunnies // Nails // Bracelets, Here, Here, Here & Here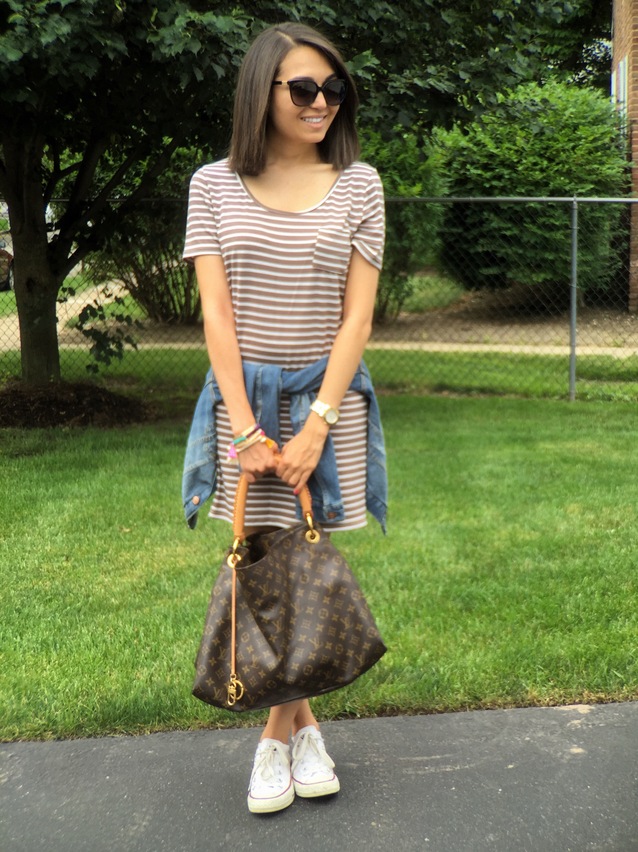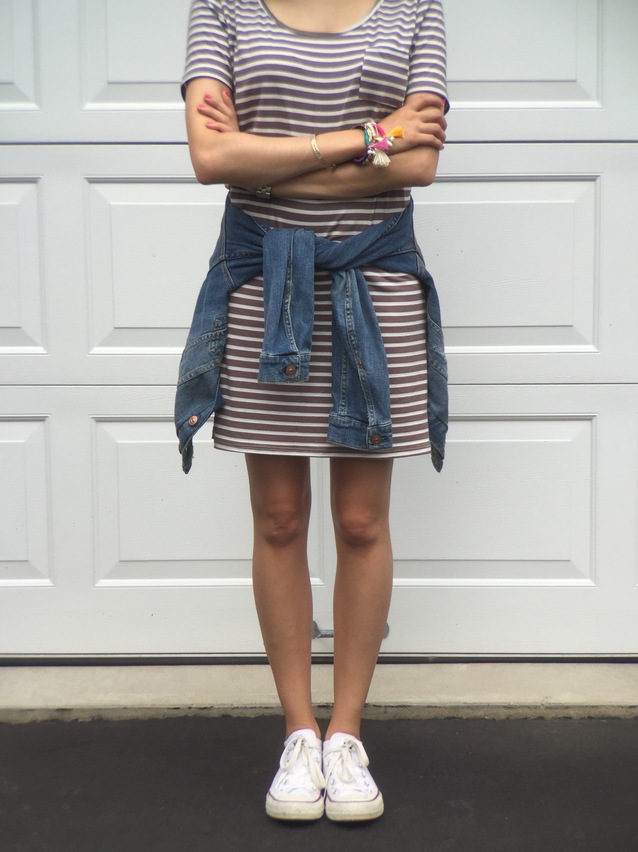 That's all for now!  What are some of your travel wear essentials?  We love your feedback! 🙂
XoXo,