Fashion is Art: Sneak Peak of 'Manus x Machina'
Happy Monday loves!  Today was one of the absolute best days in my blossoming journo career!  Tonight is the Met Gala and I covered the Costume Institute's press preview of their newest exhibition, Manus x Machina. I remember SO CLEARLY last year on this day I promised myself I would cover the Costume Institute's 2016 exhibition… and guess what?  Today that happened!  Of course, I visit the exhibit the every year, but today I was finally part of the press!  And you know it's a good event to cover when the press release is printed on linen.  I was in the presence of all the top fashion editors, reporters, writers, photographers, stylists, and game changers… including Queen Anna Wintour (pictured below) herself!  Even better, I had one of my fashionista best friends, Sam, with me, and together we fell in love with every single one of the 170 works of art on display.
Manus x Machina, or man versus machine, explores the dialogue between hand made and machine made.  The first floor looks at embroidery, florals, and feather work, and the ground floor has leather, lace, pleats, and toile.  I absolutely love this year's theme because it proves that fashion IS art and just because something is machine made, does not make it inferior or any less desirable than a hand made piece.  Curator Andrew Bolton spoke so beautifully about how fashion is a science and each piece on display has it's own case study with a unique genetic makeup.  He spoke about the fluidity of haute couture and prêt-à-porter.  Proof of this lies within Karl Lagerfeld's stunning wedding dress for House of Chanel's 2014 couture collection; this is the dress that welcomes you into the exhibition.  The train alone took 450 HOURS (!!!) to complete!  As Bolton explained today, the gown was first sketched by hand, then manipulated on computer, hand painted with gold pigments, and finally machine painted with rhinestones.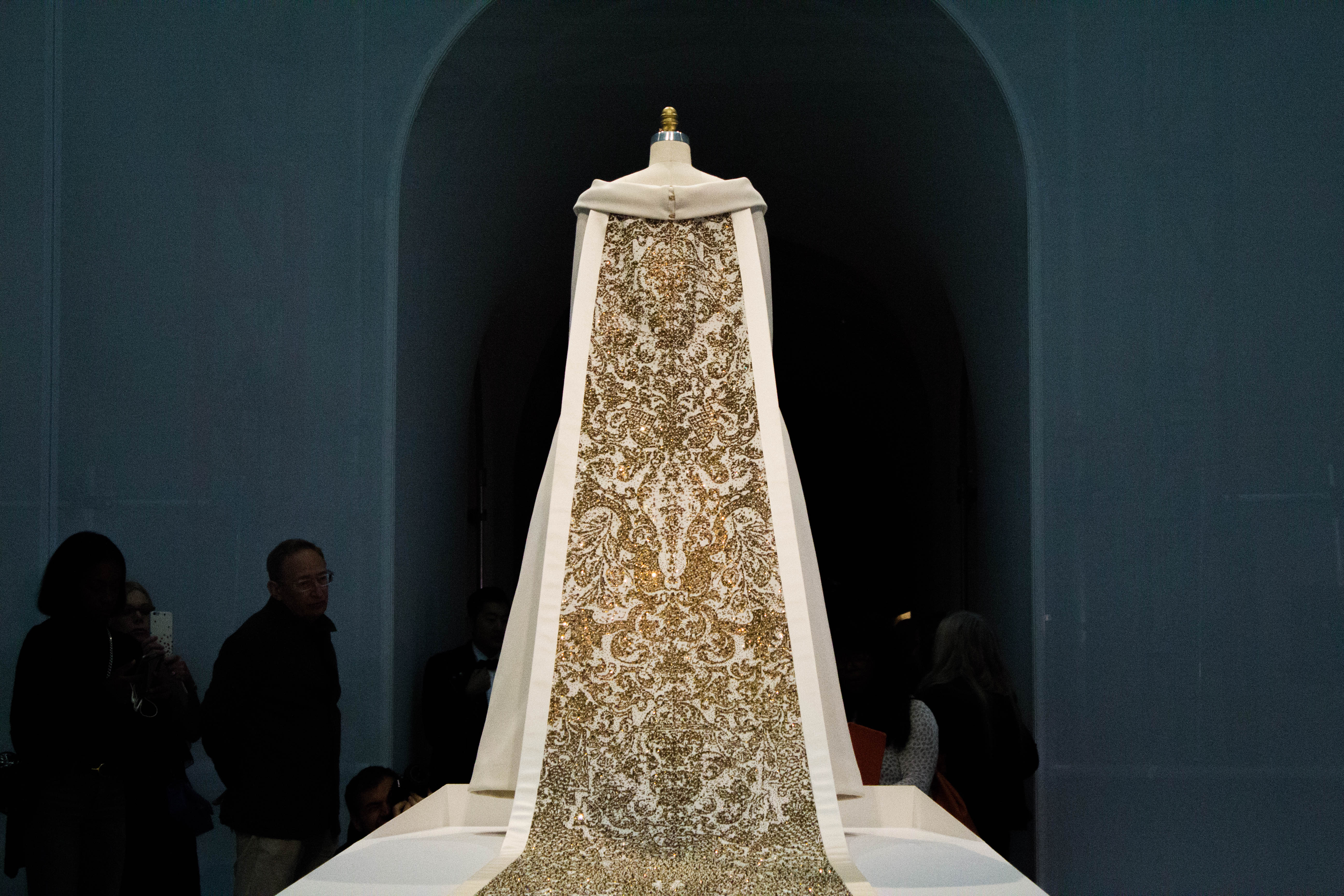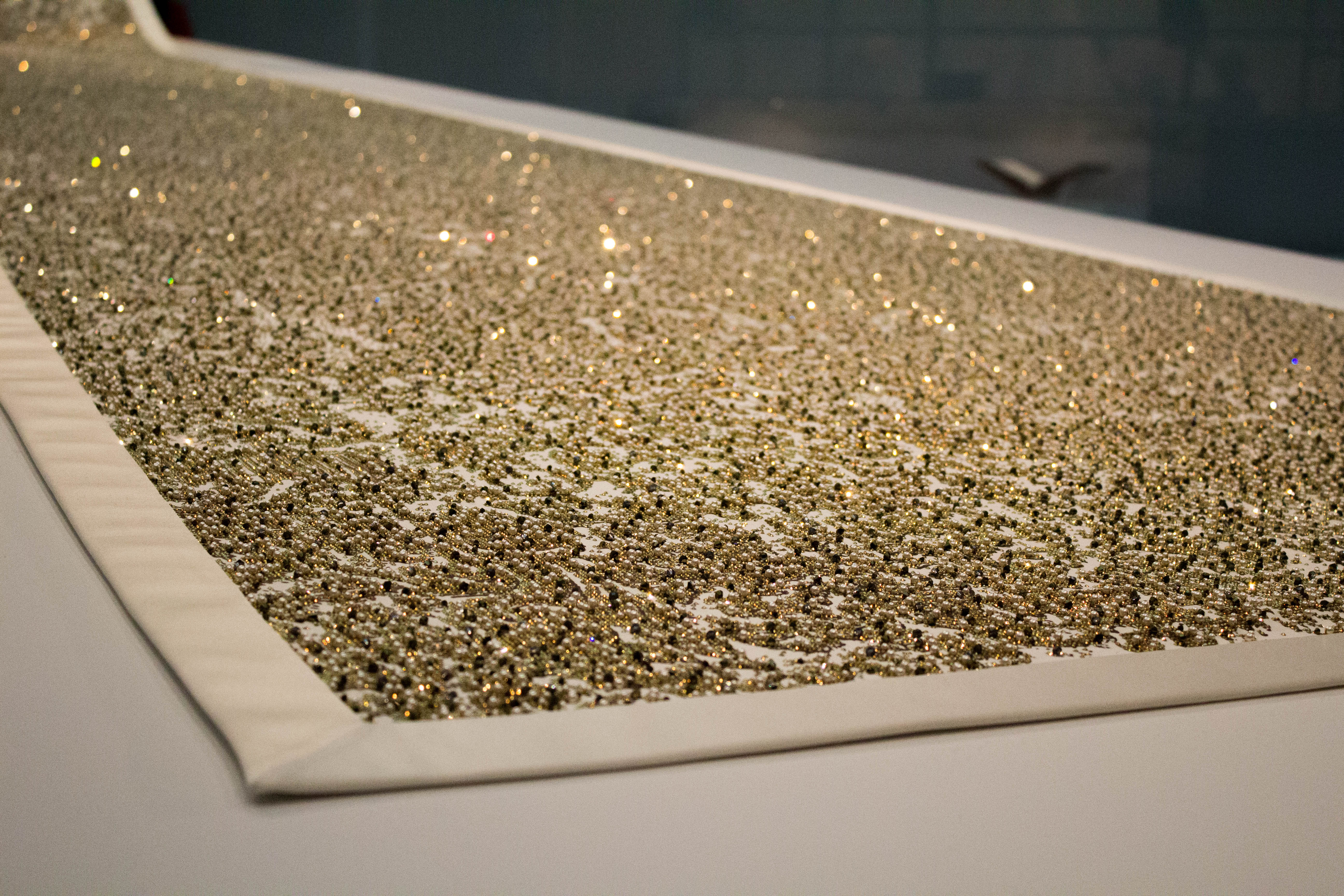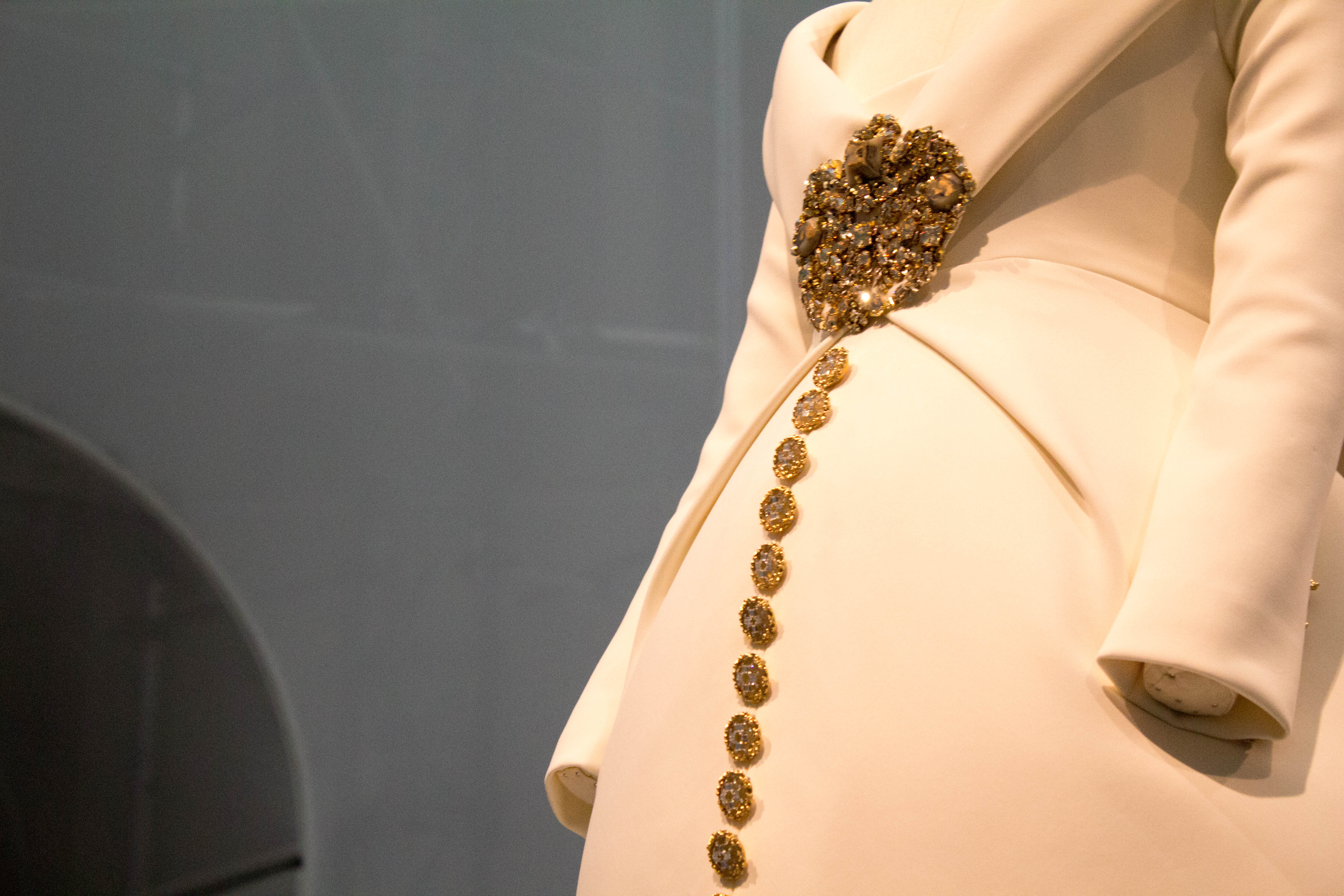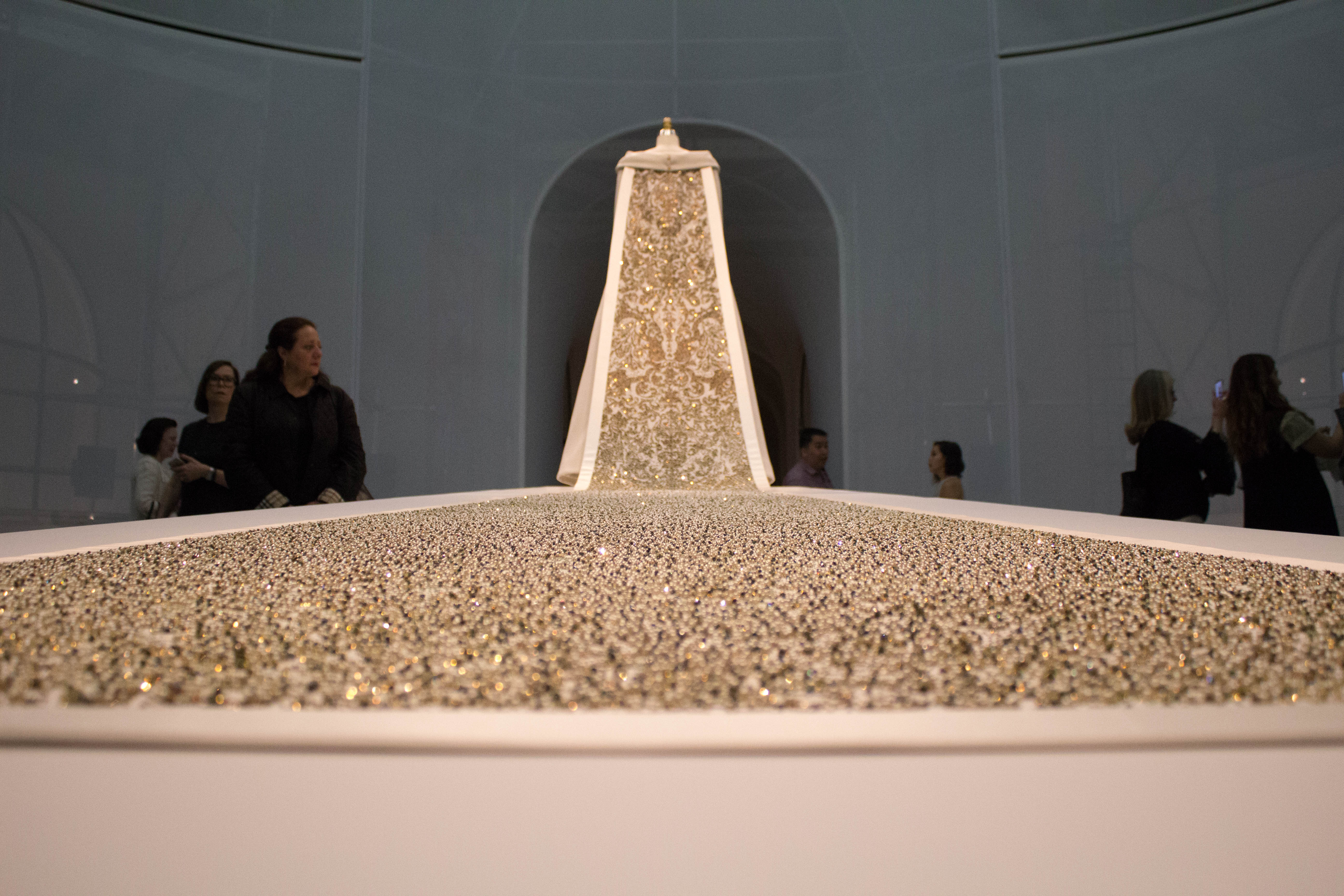 Isn't she SO stunning?!  I've selected some of my favorite pieces from the exhibit to give you a little BTS look before it opens to the public on Thursday!  I can't take credit for all these great shots though, Sam took a ton of them, so stalk my social media to find her and thank her. :*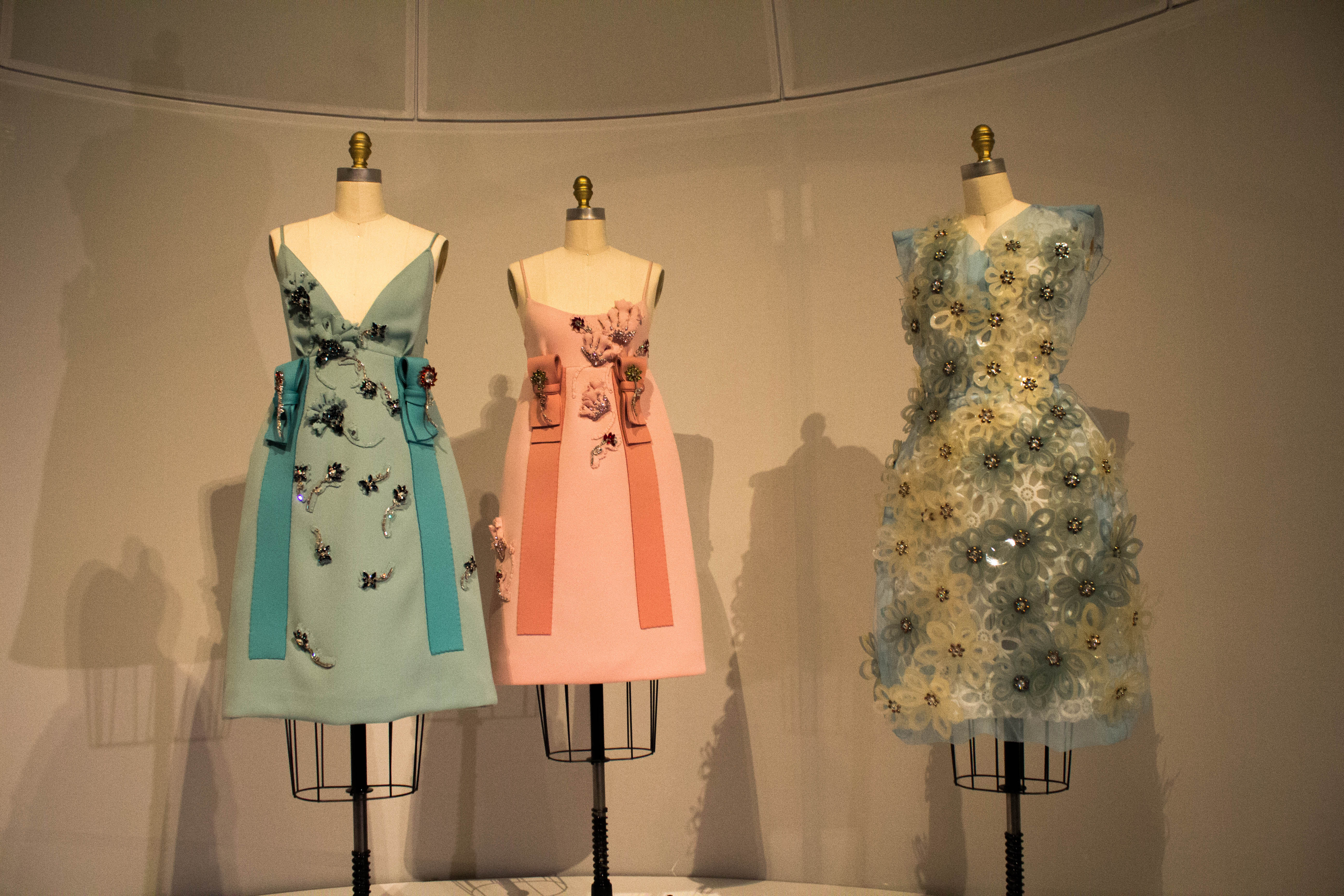 Prada & Louis Vuitton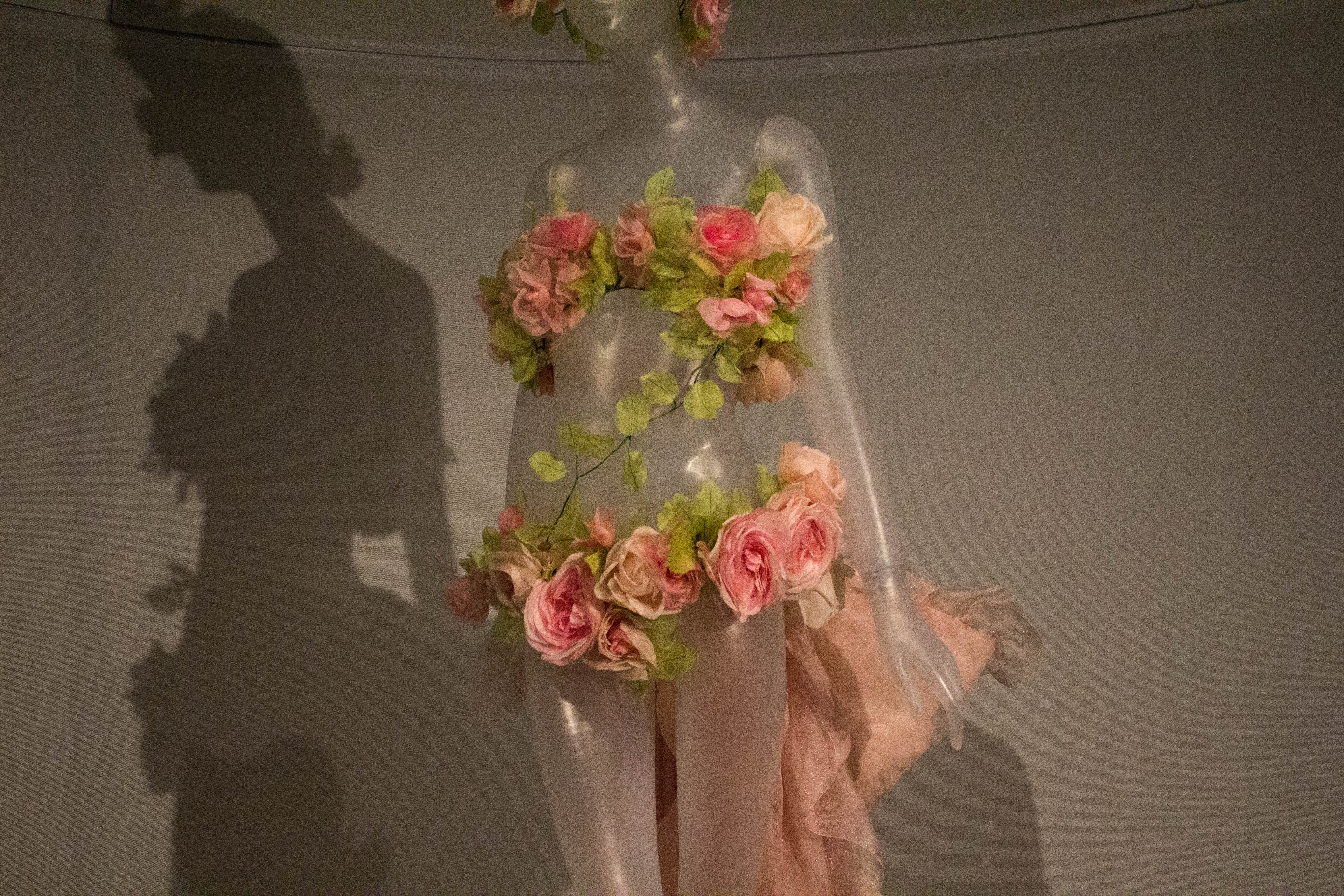 Saint Laurent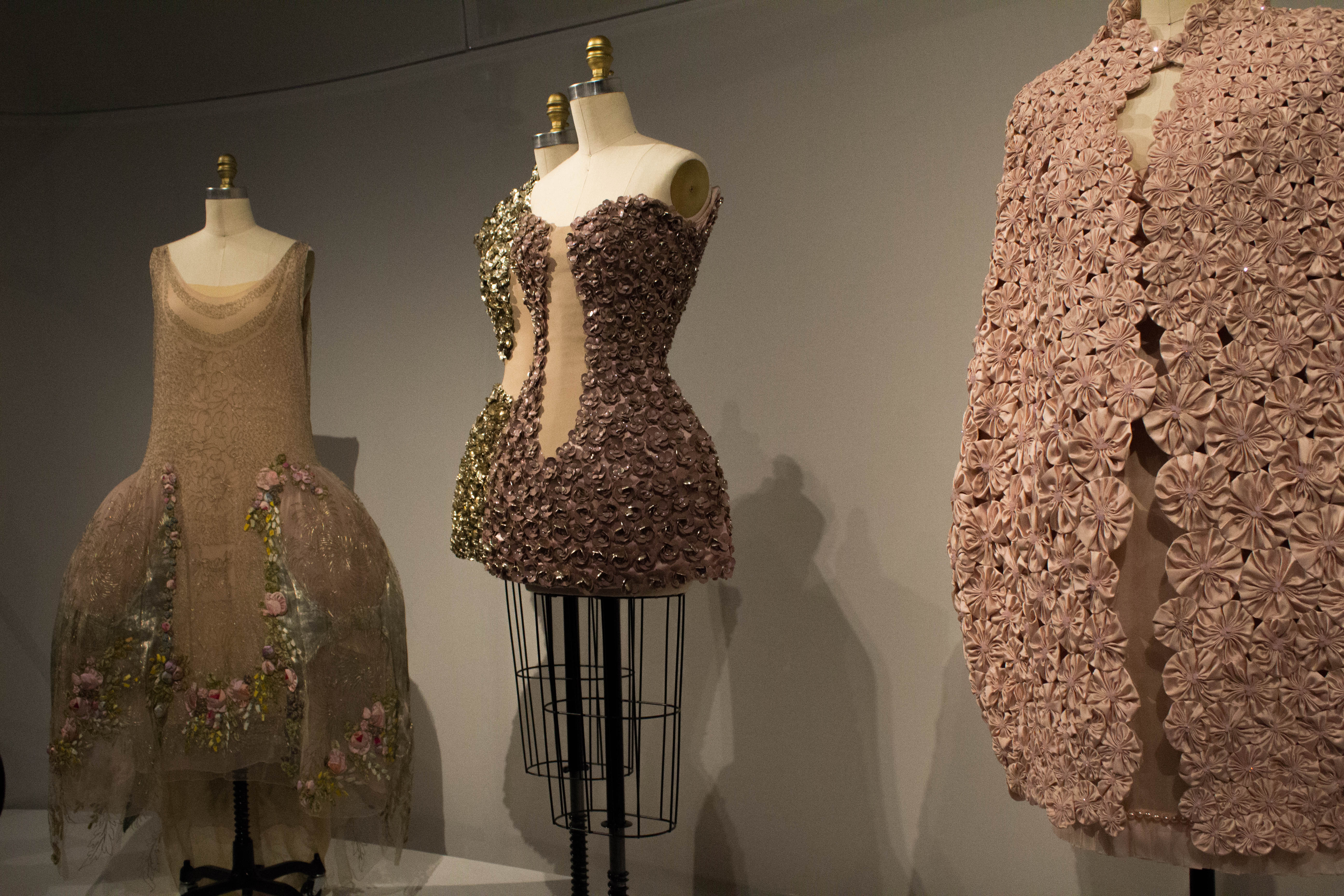 Boué Souers | Alexander McQueen | Chanel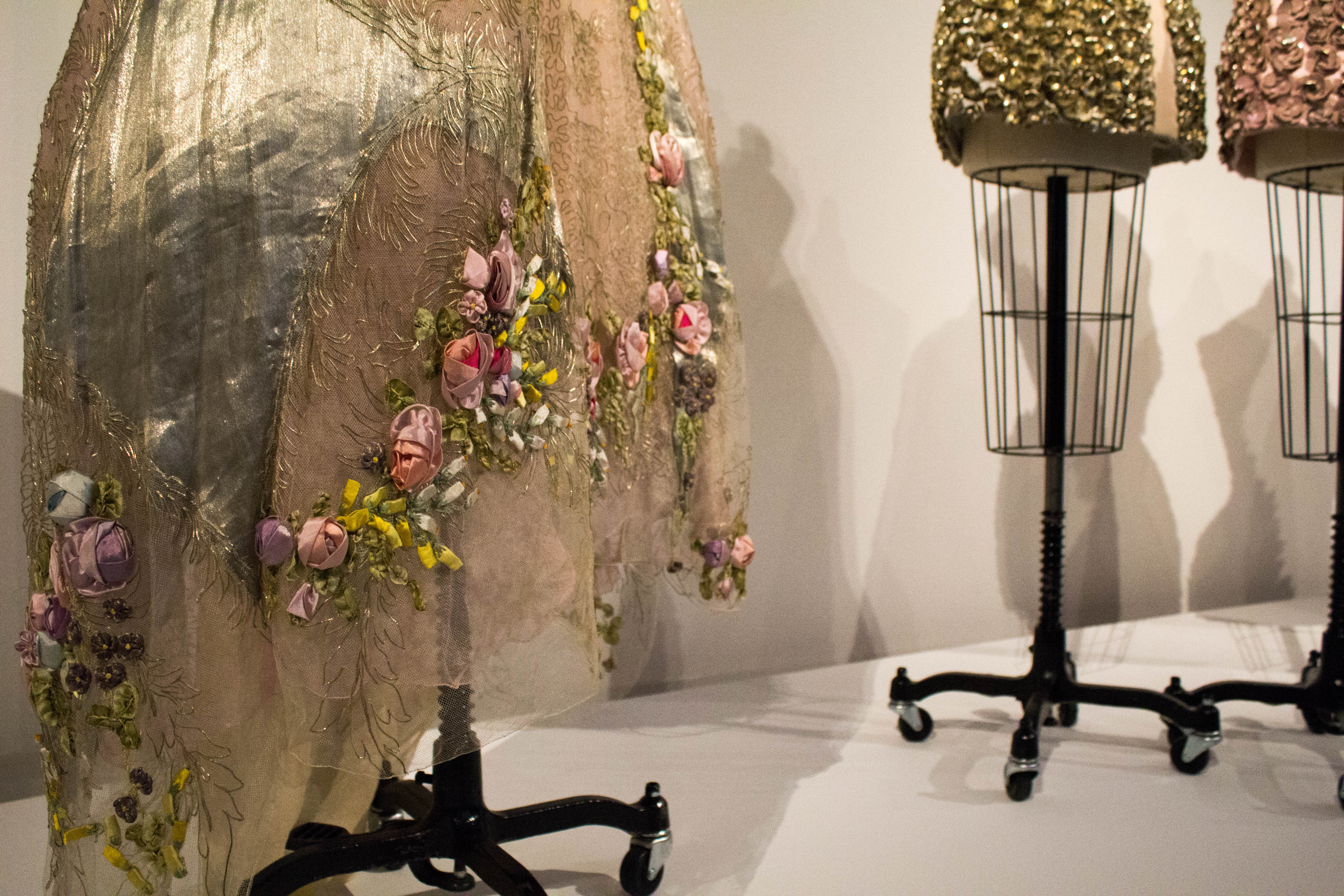 Details from Boué Souers (insert heart eyes emoji)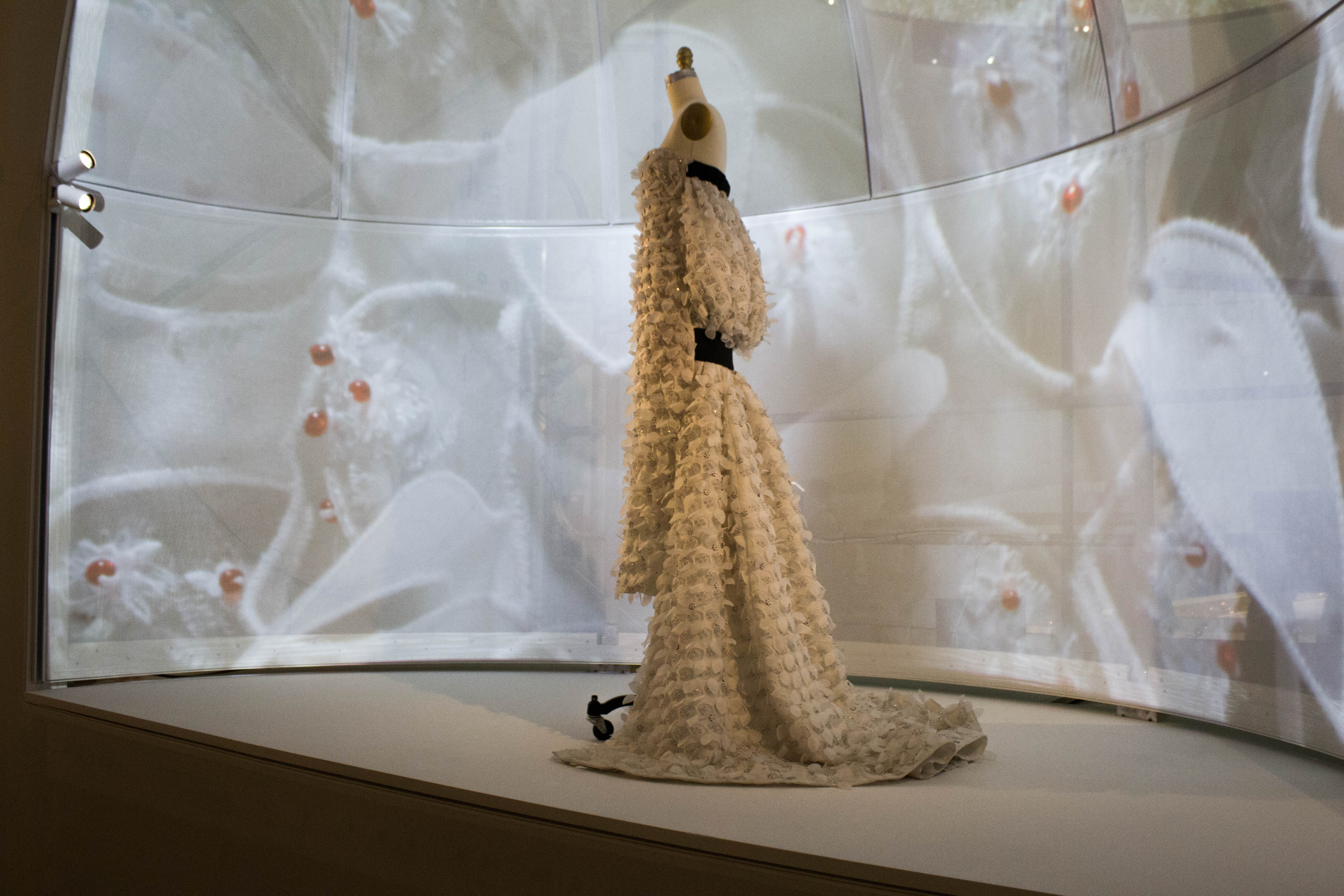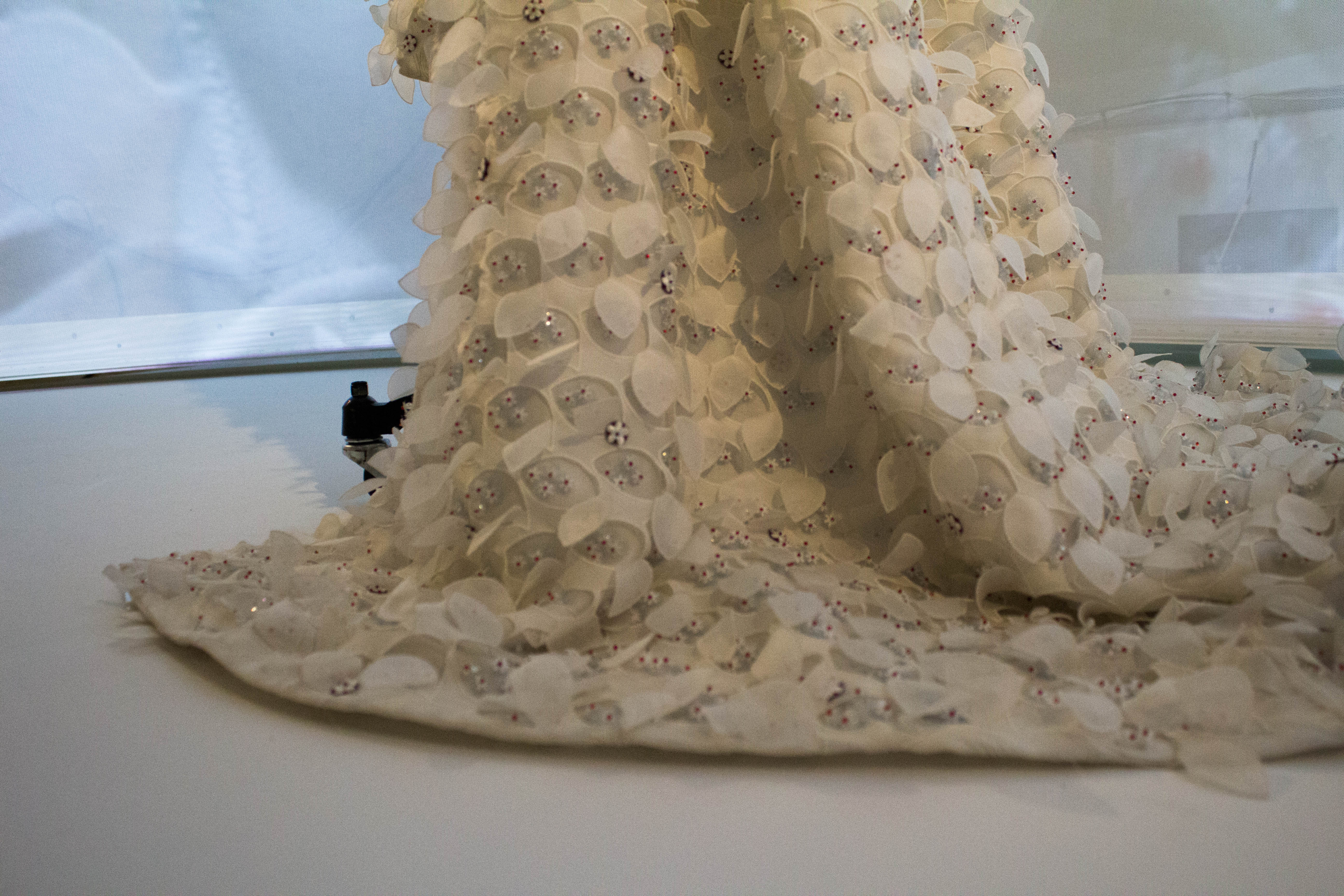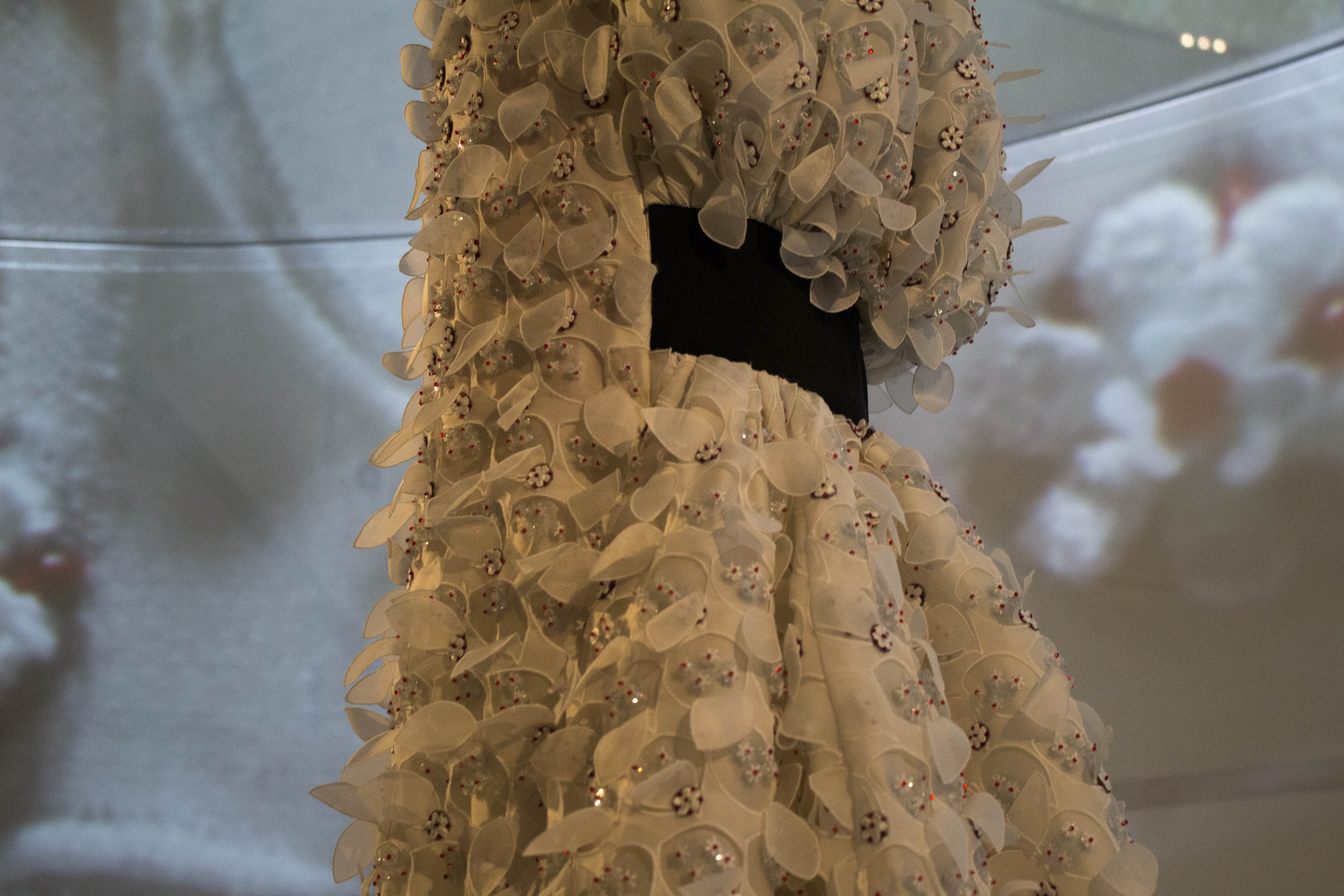 House of Dior | Raf Simons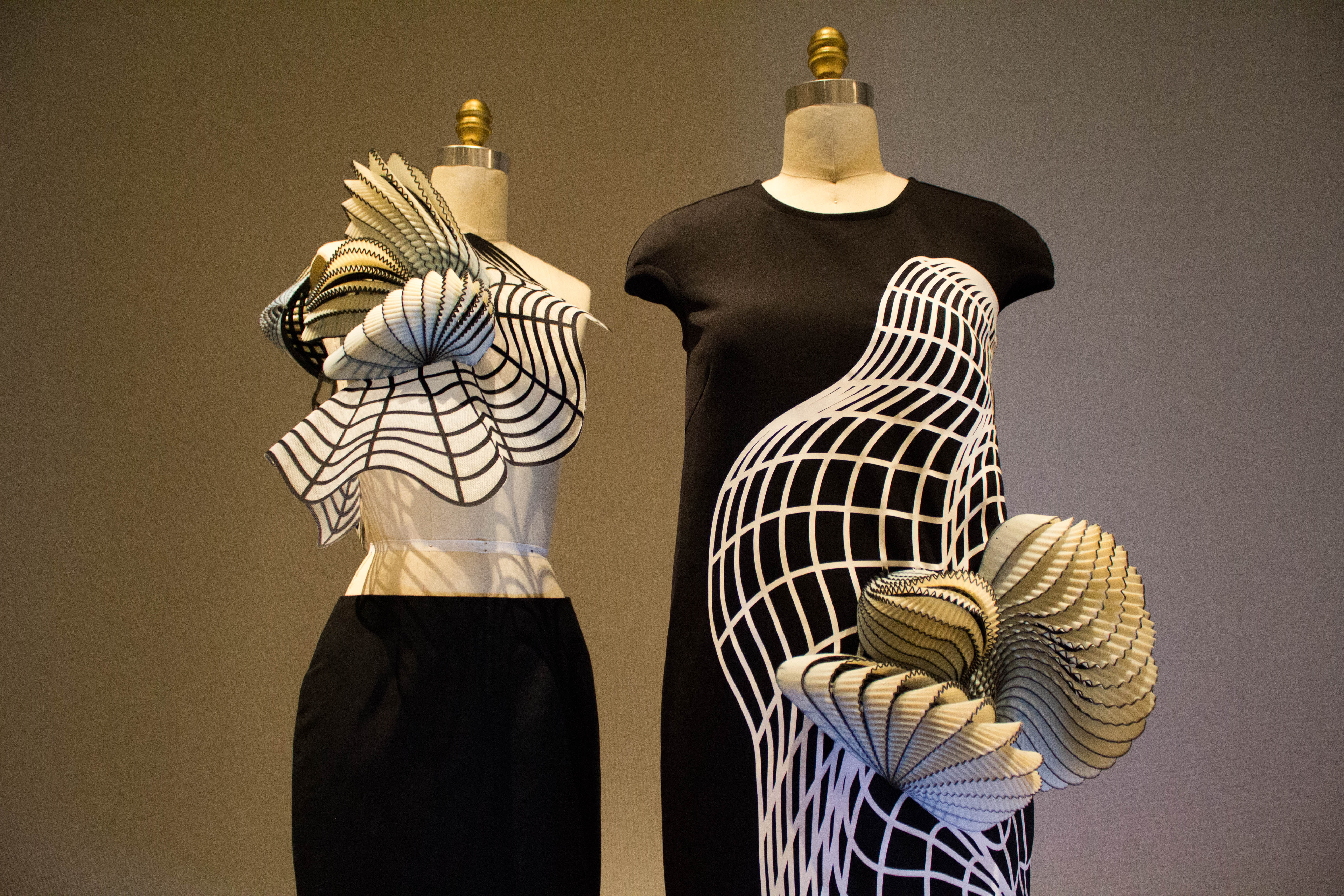 Noa Raviv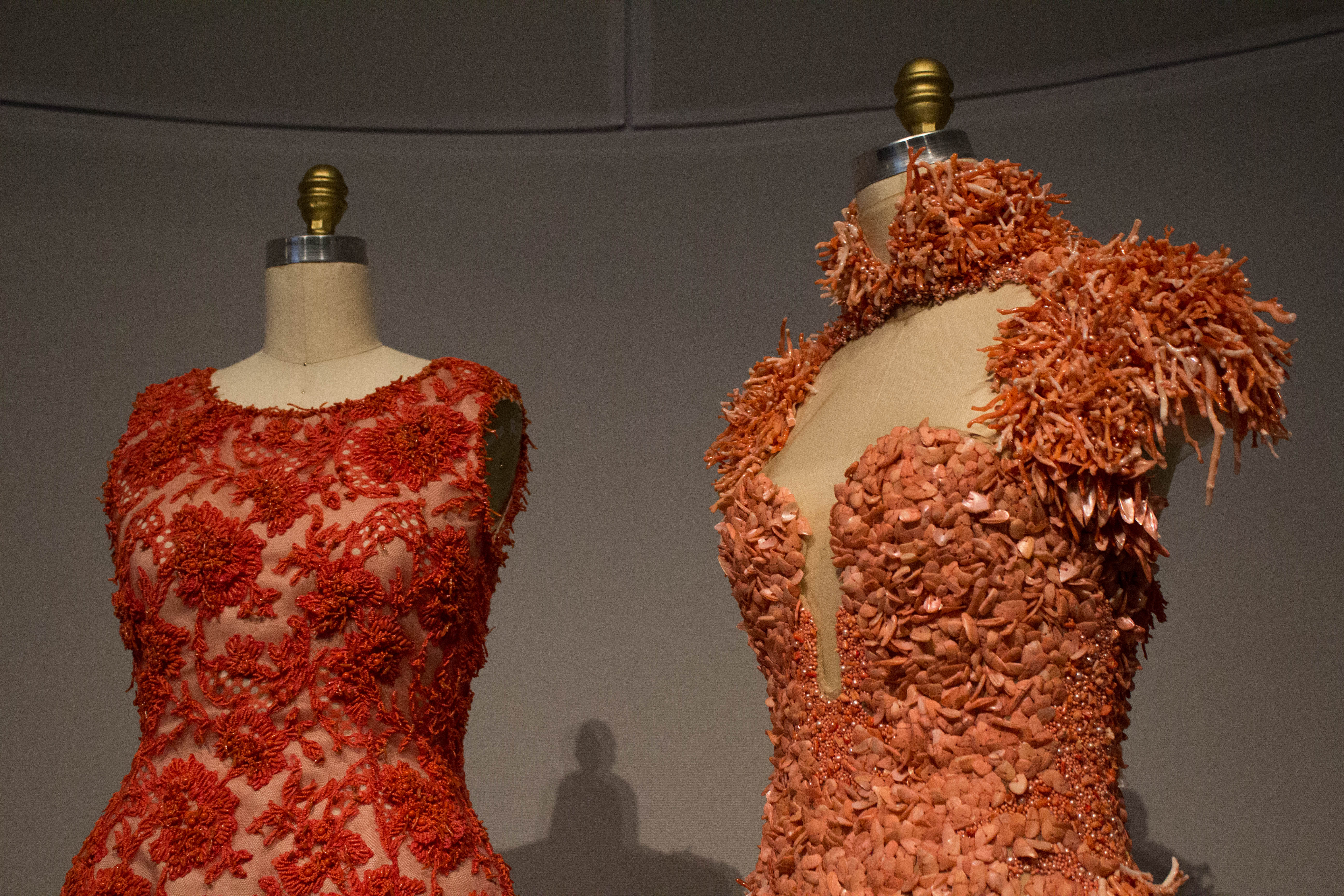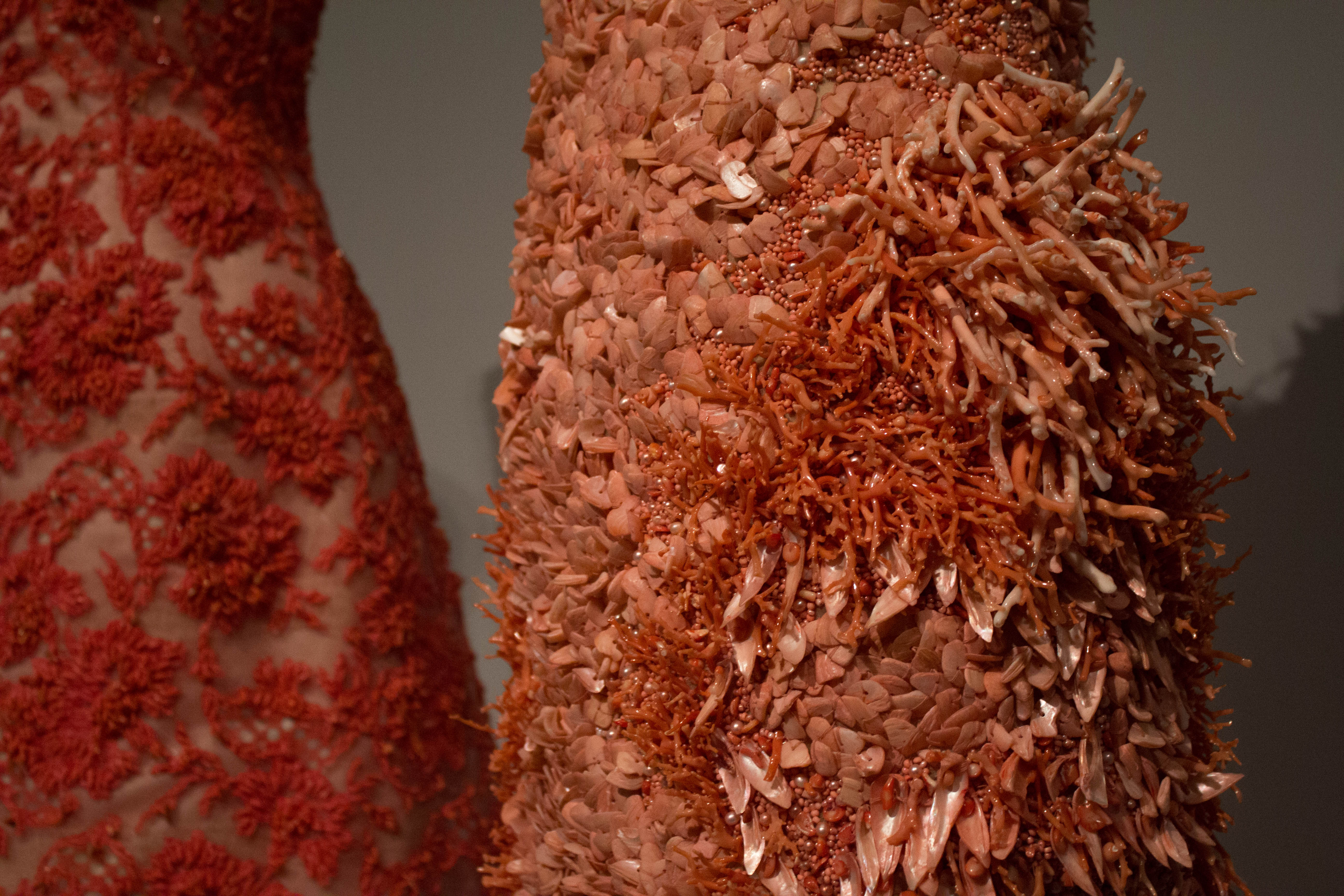 This McQueen was one of my top favorites… just LOOK at the detailing!  Those are actual seashells and coral… LOVE!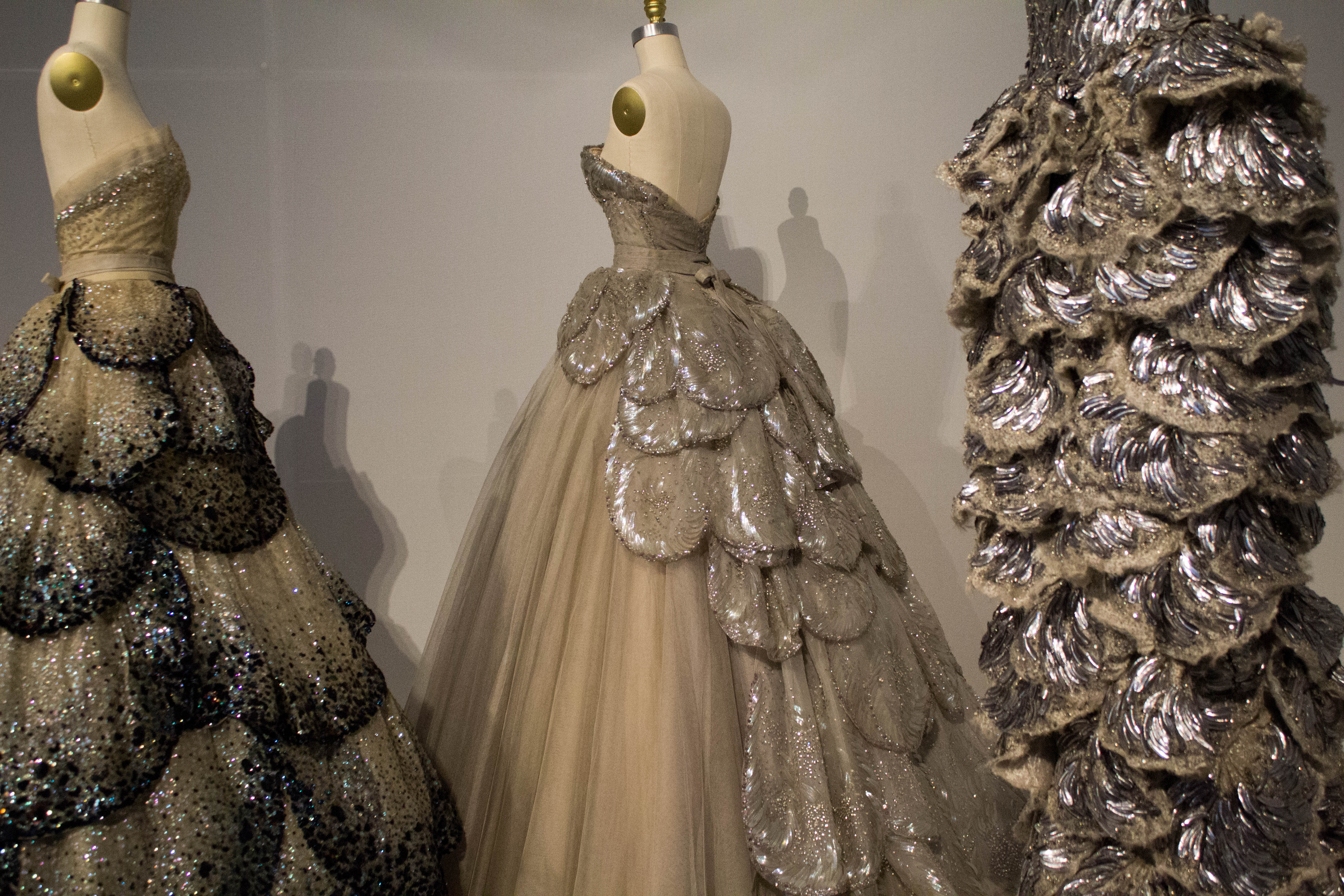 Christian Dior ("Junon" & "Venus") | McQueen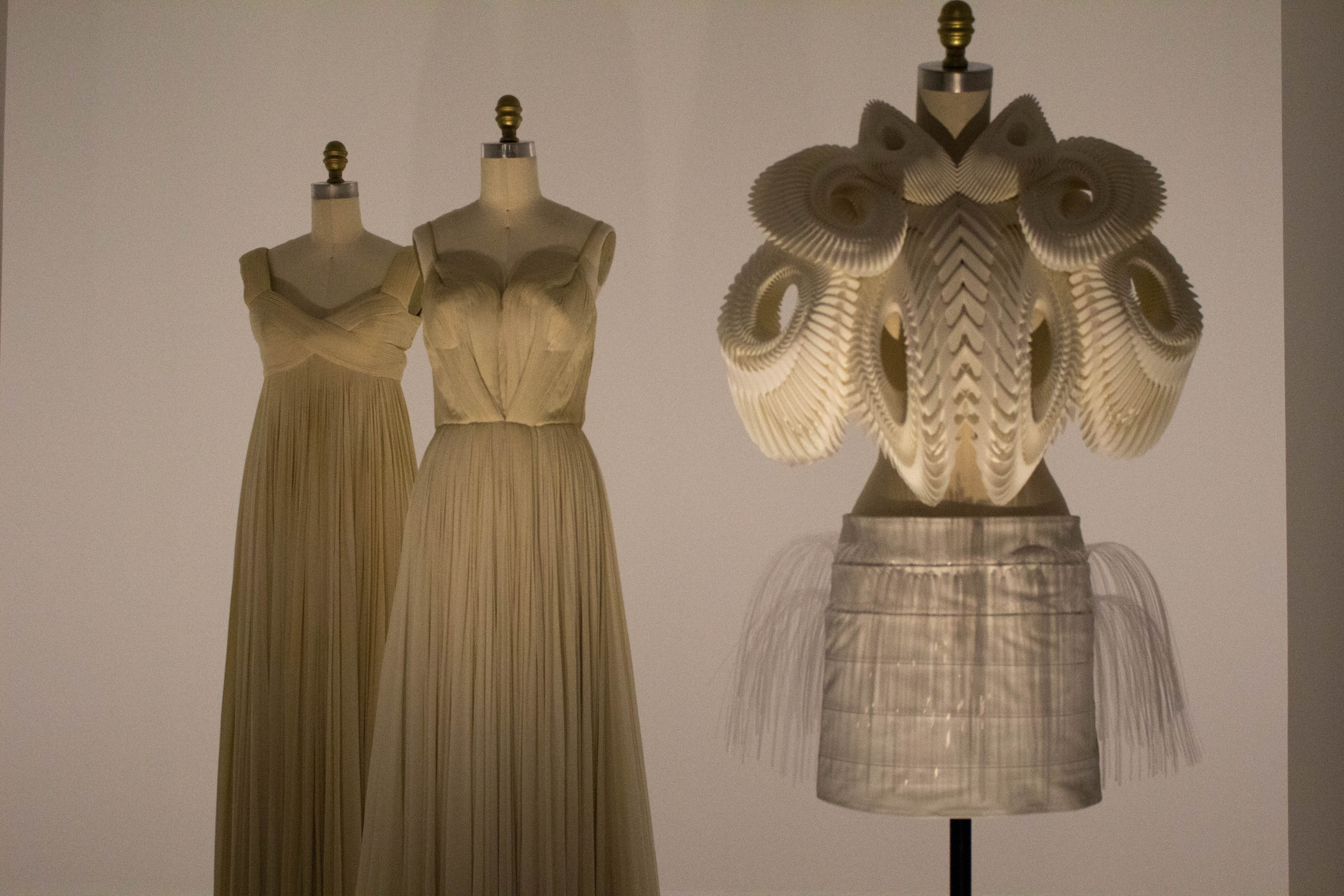 Iris van Herpen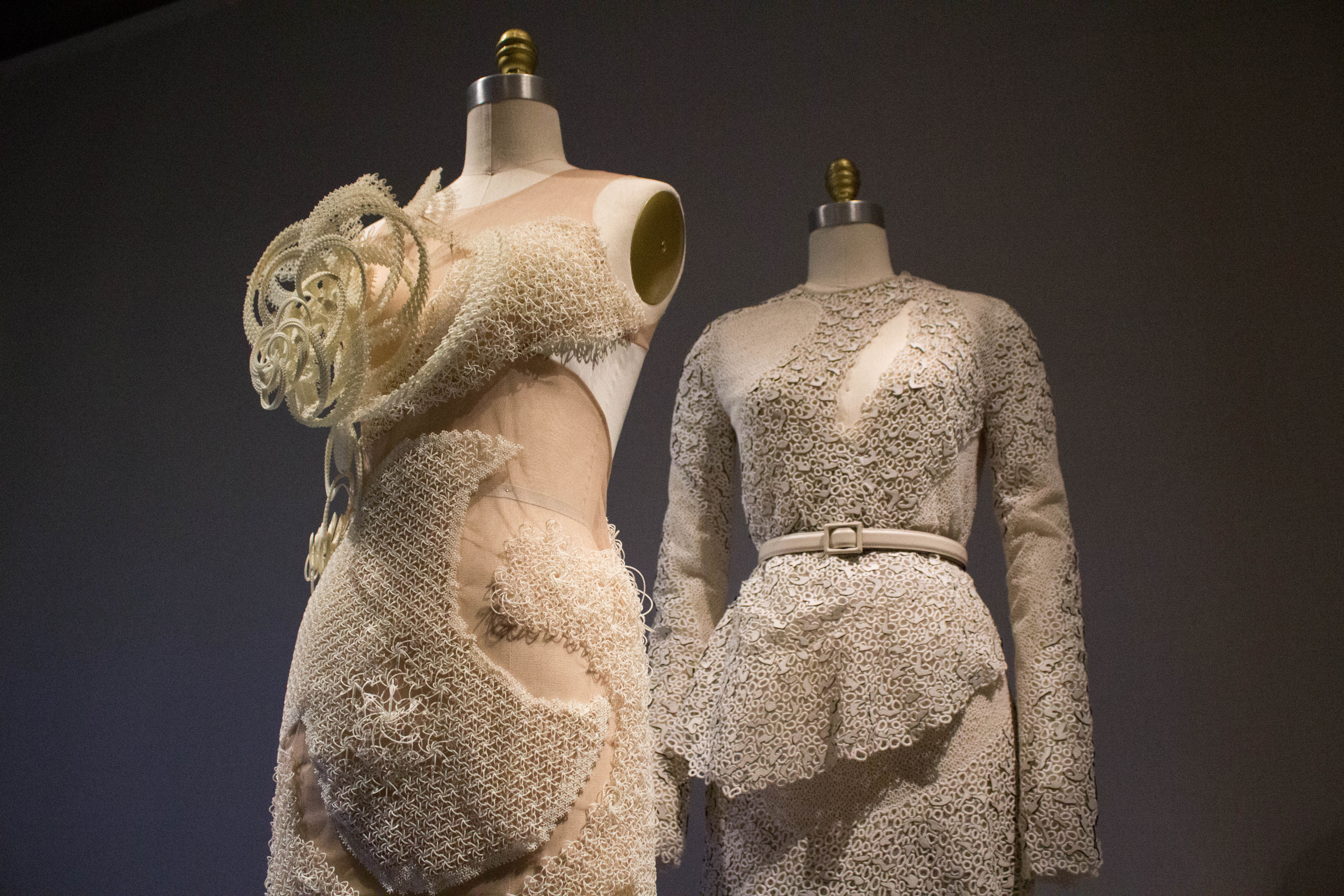 ThreeAsFour | Proenza Schouler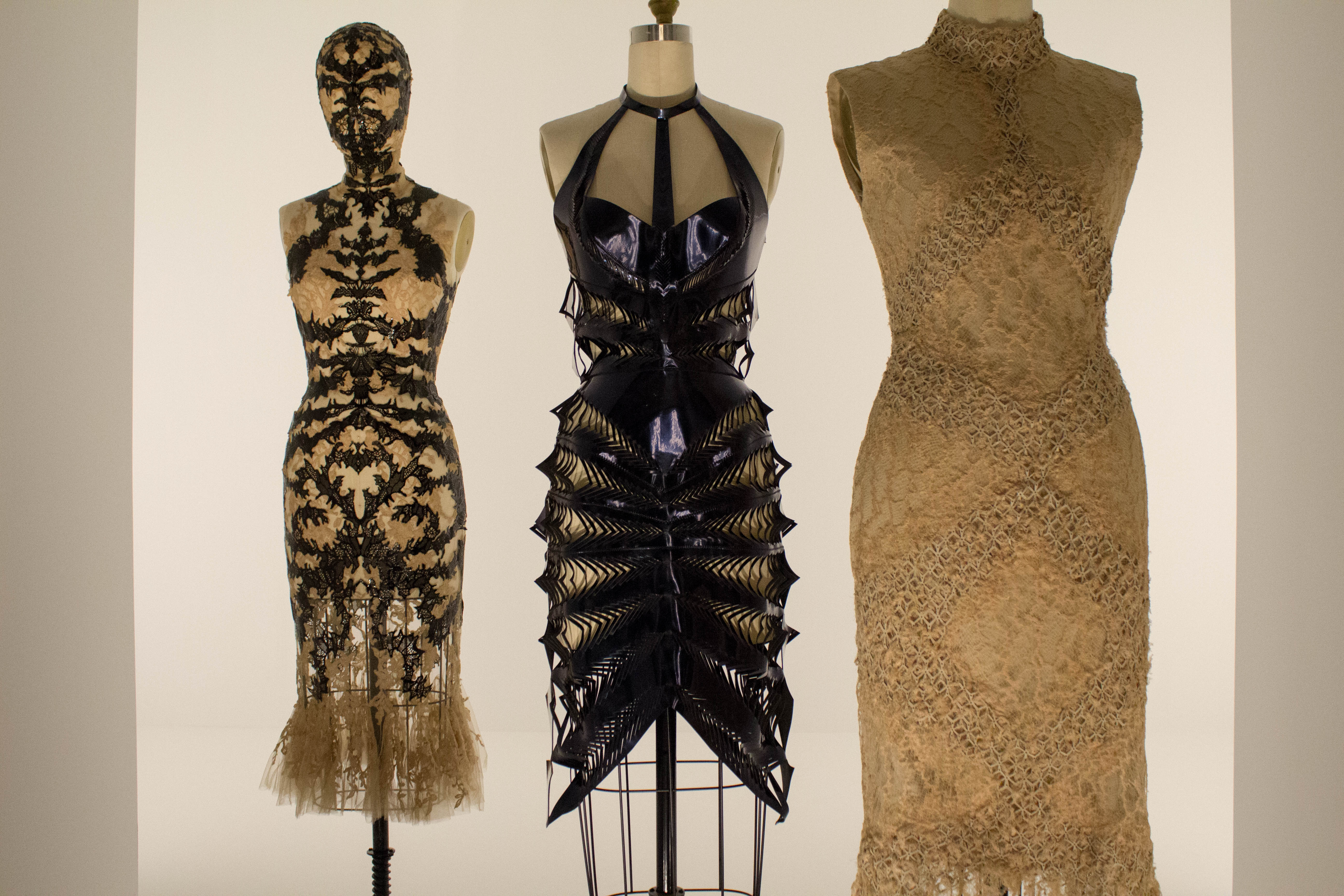 Sarah Burton for McQueen | Iris van Herpen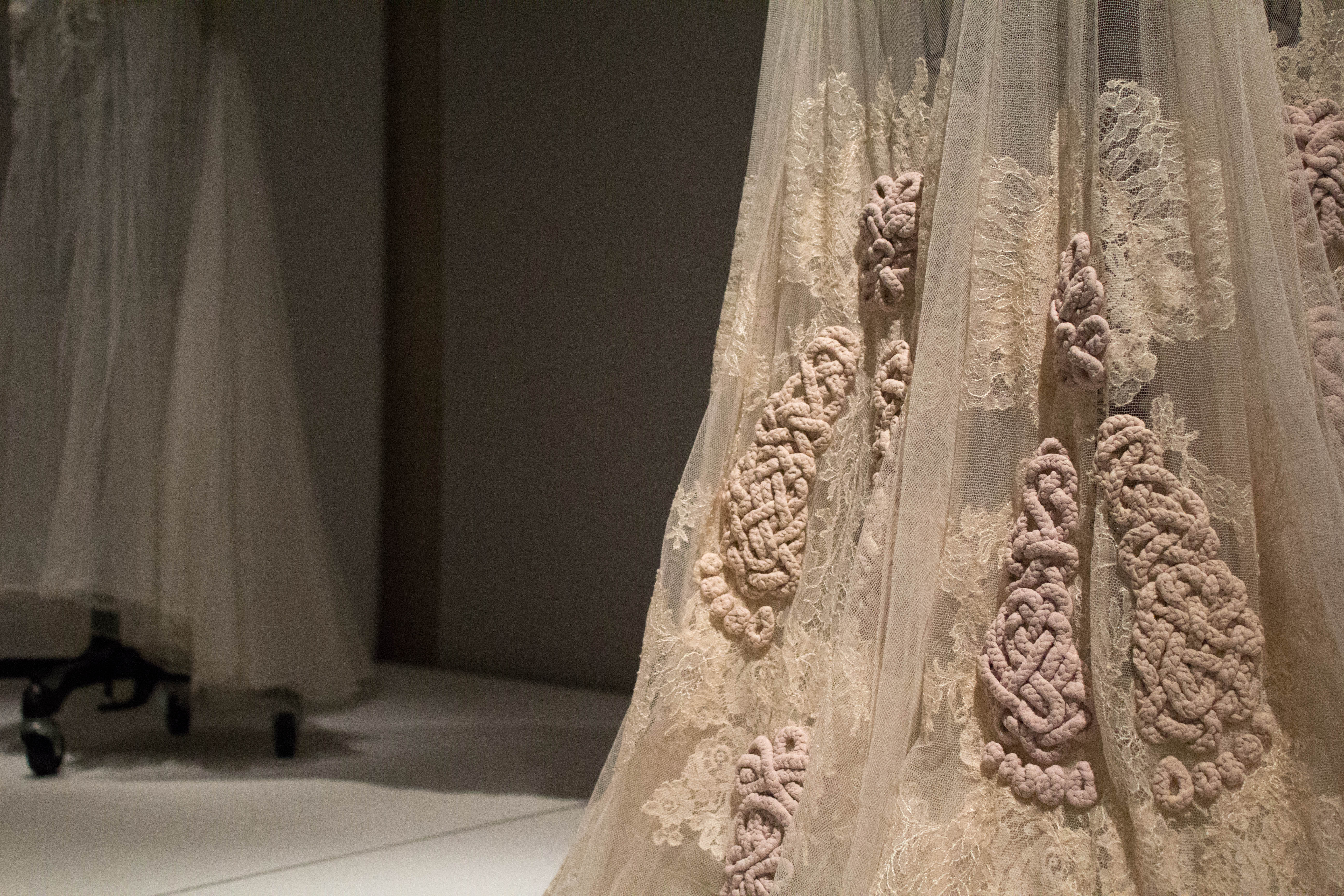 Details from a stunning Givenchy gown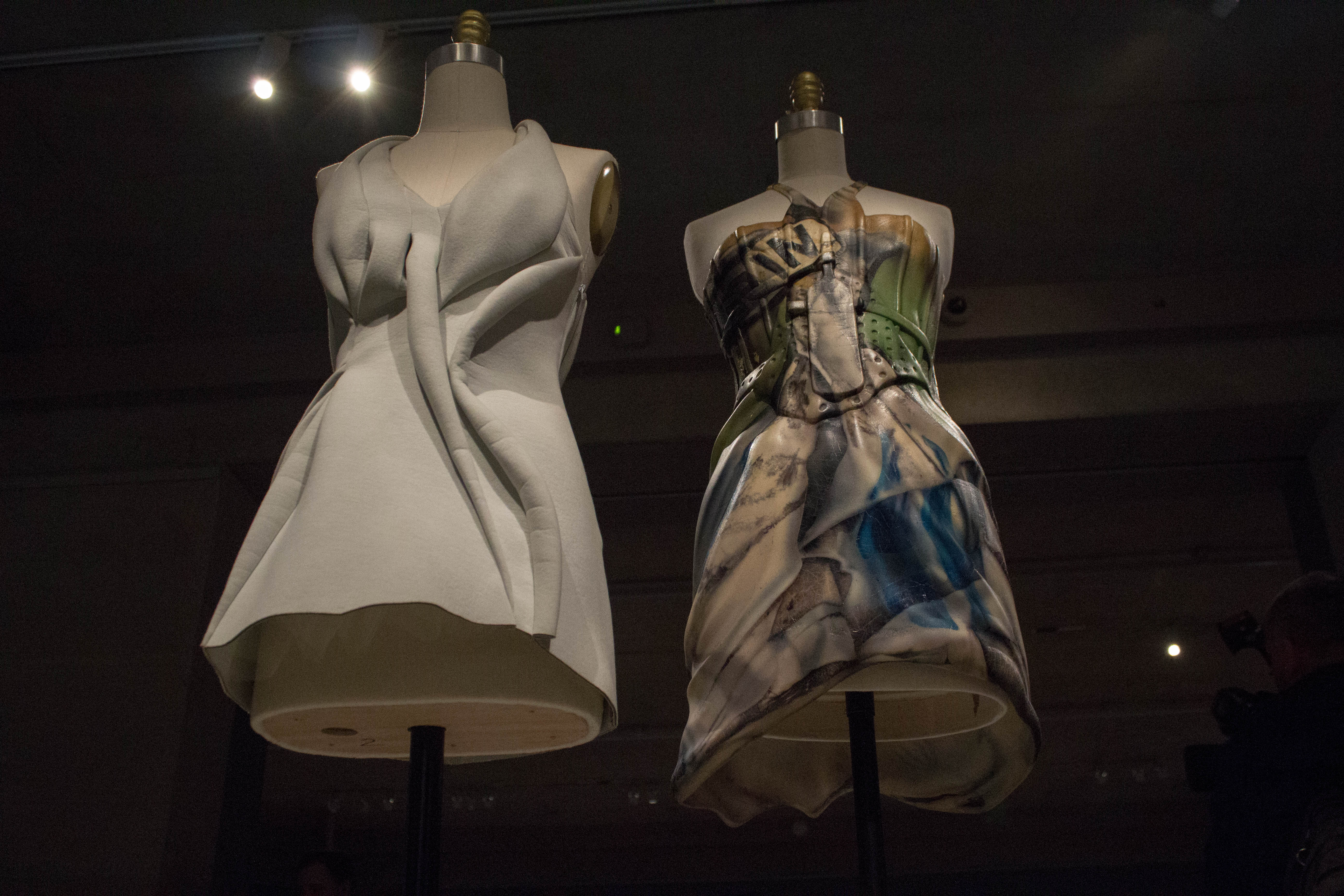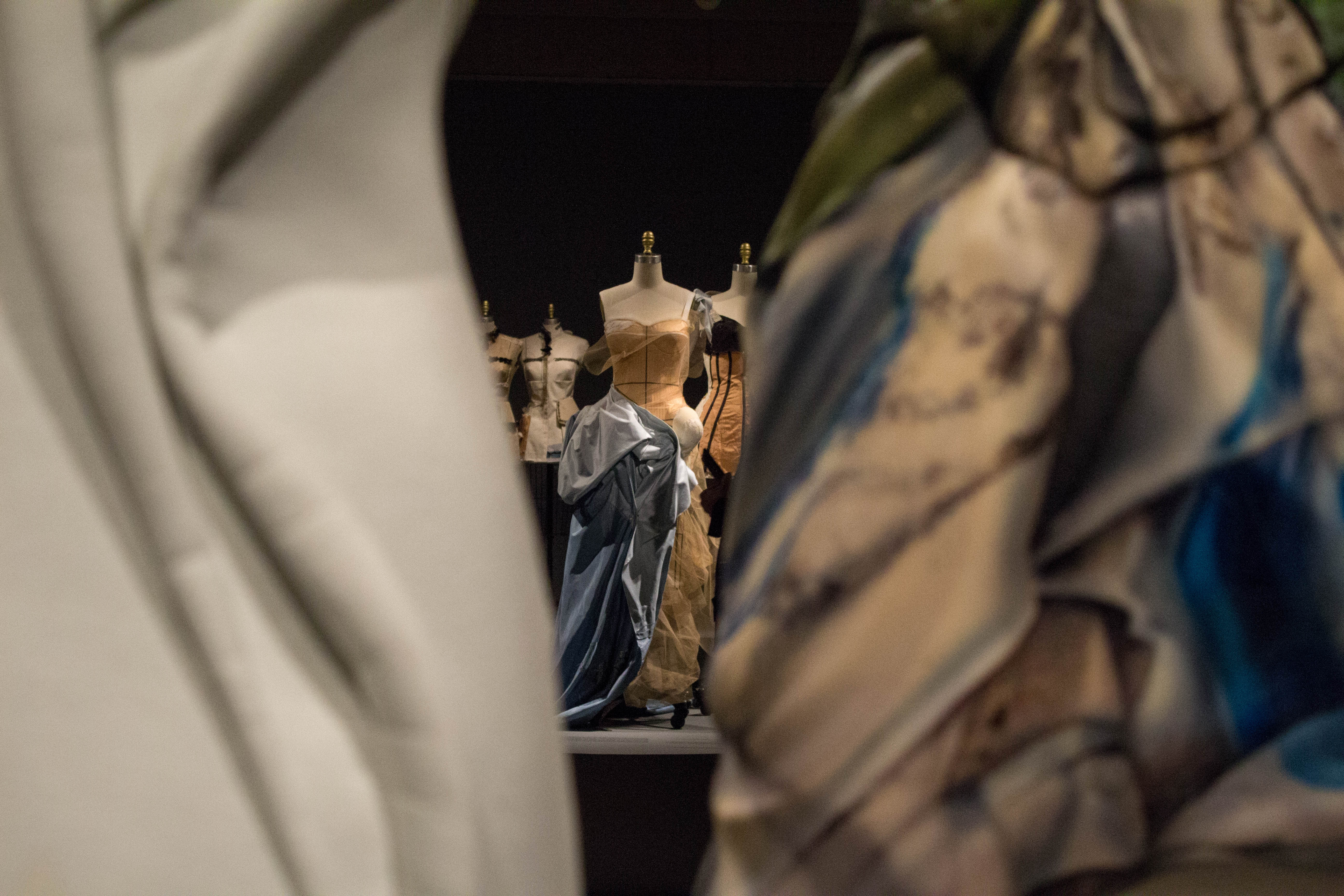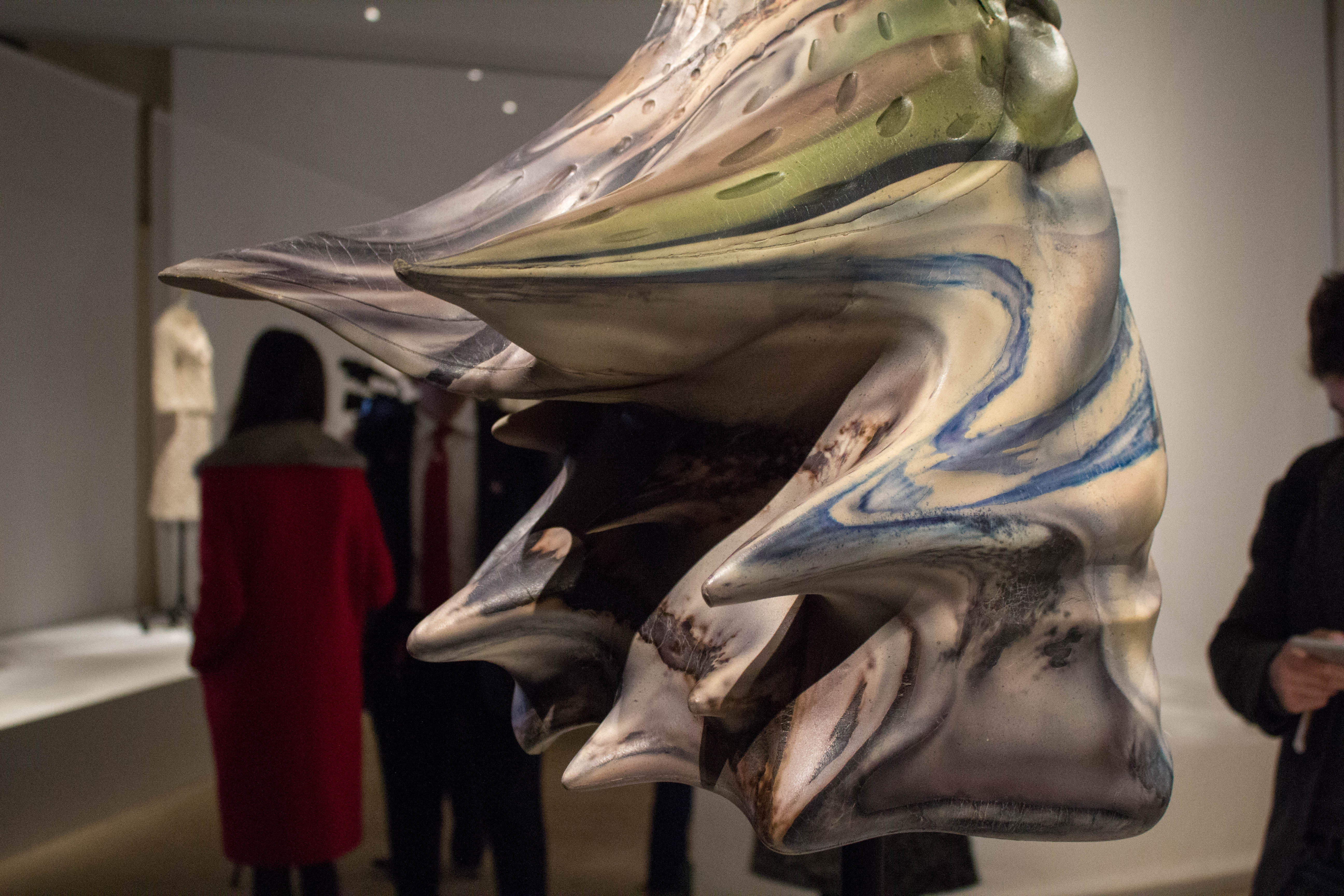 Hussein Chalayan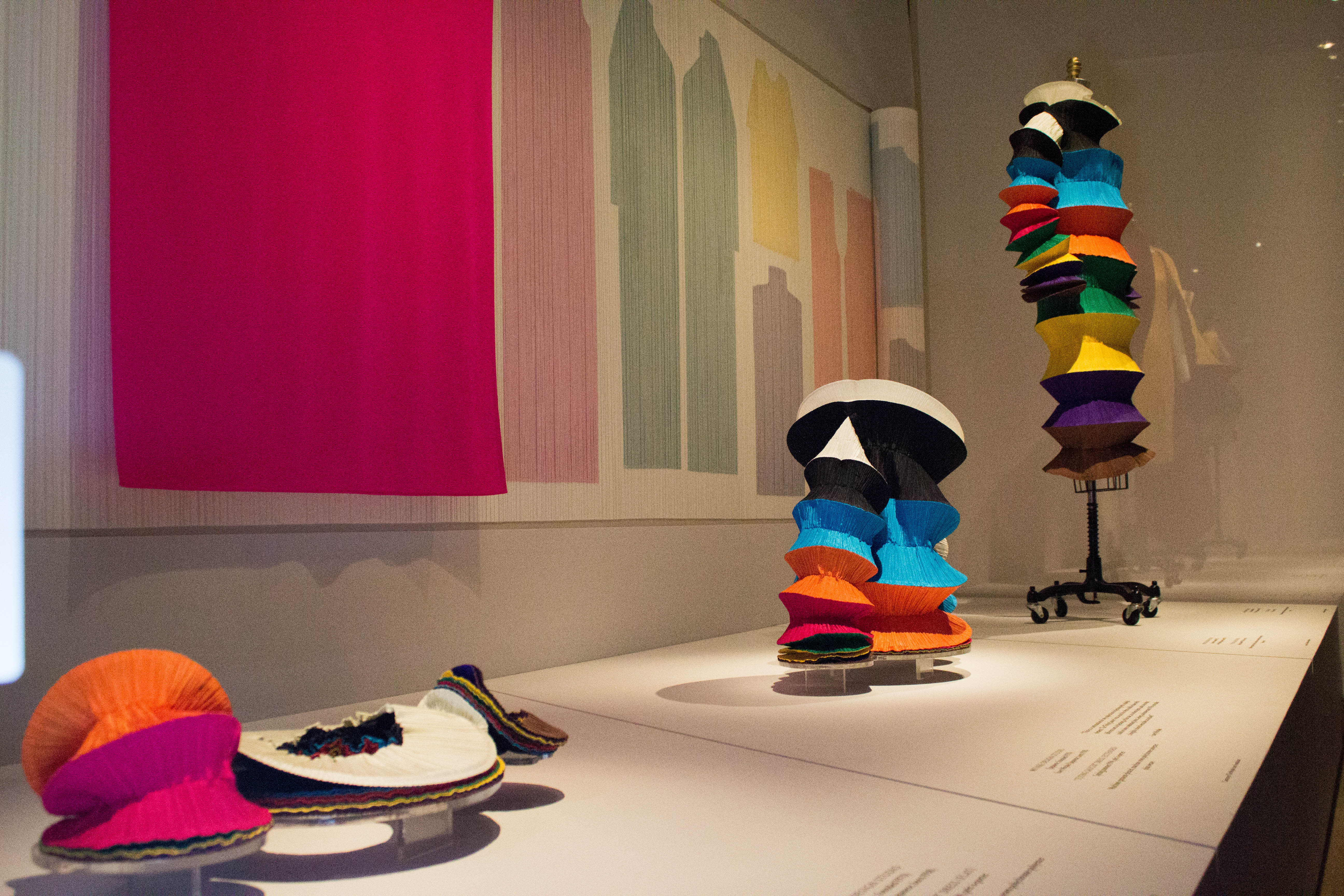 Flying Saucer expandable dress by Issey Miyake… SO. COOL.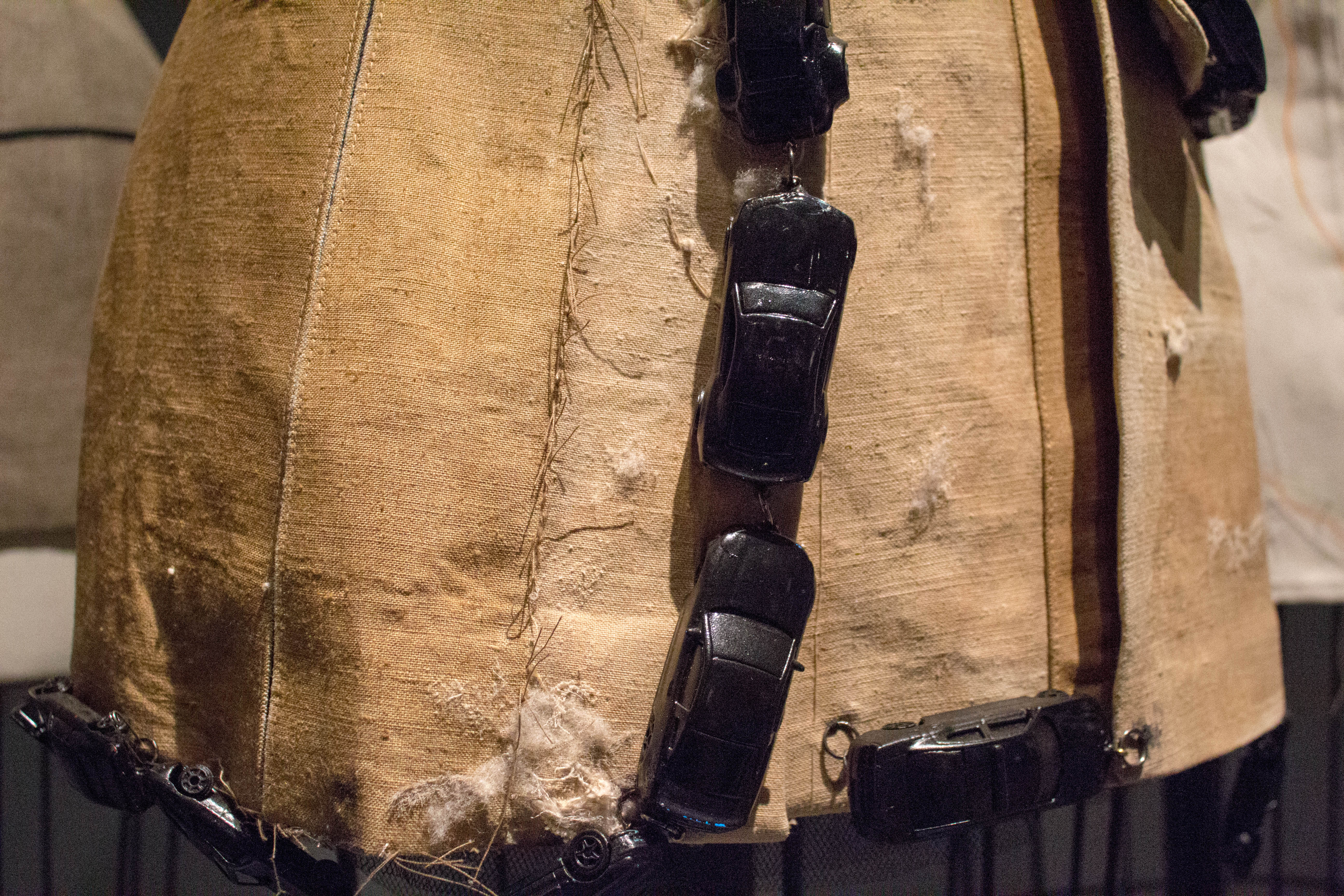 House of Margiela (those are toy cars!)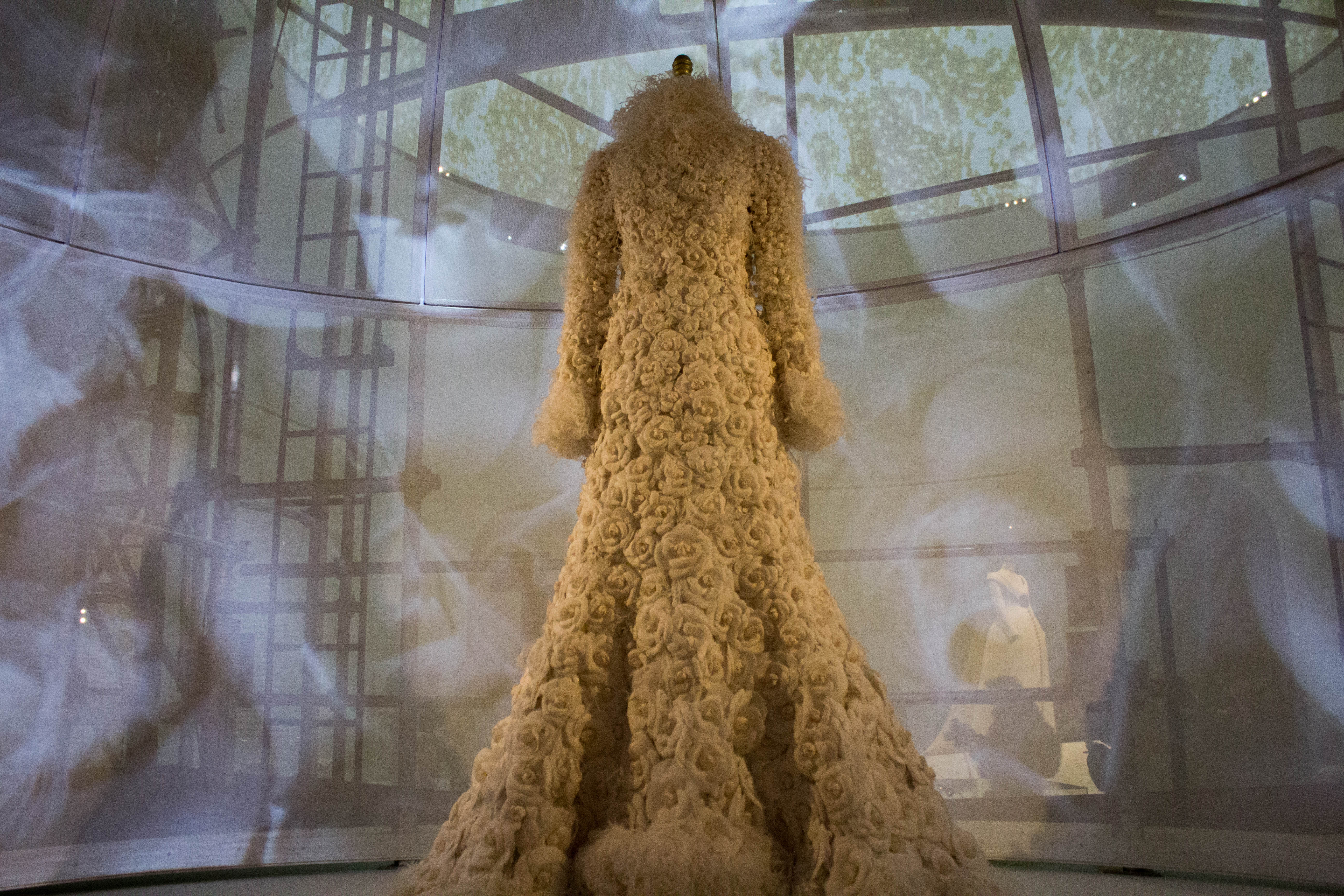 House of Chanel | Karl Lagerfeld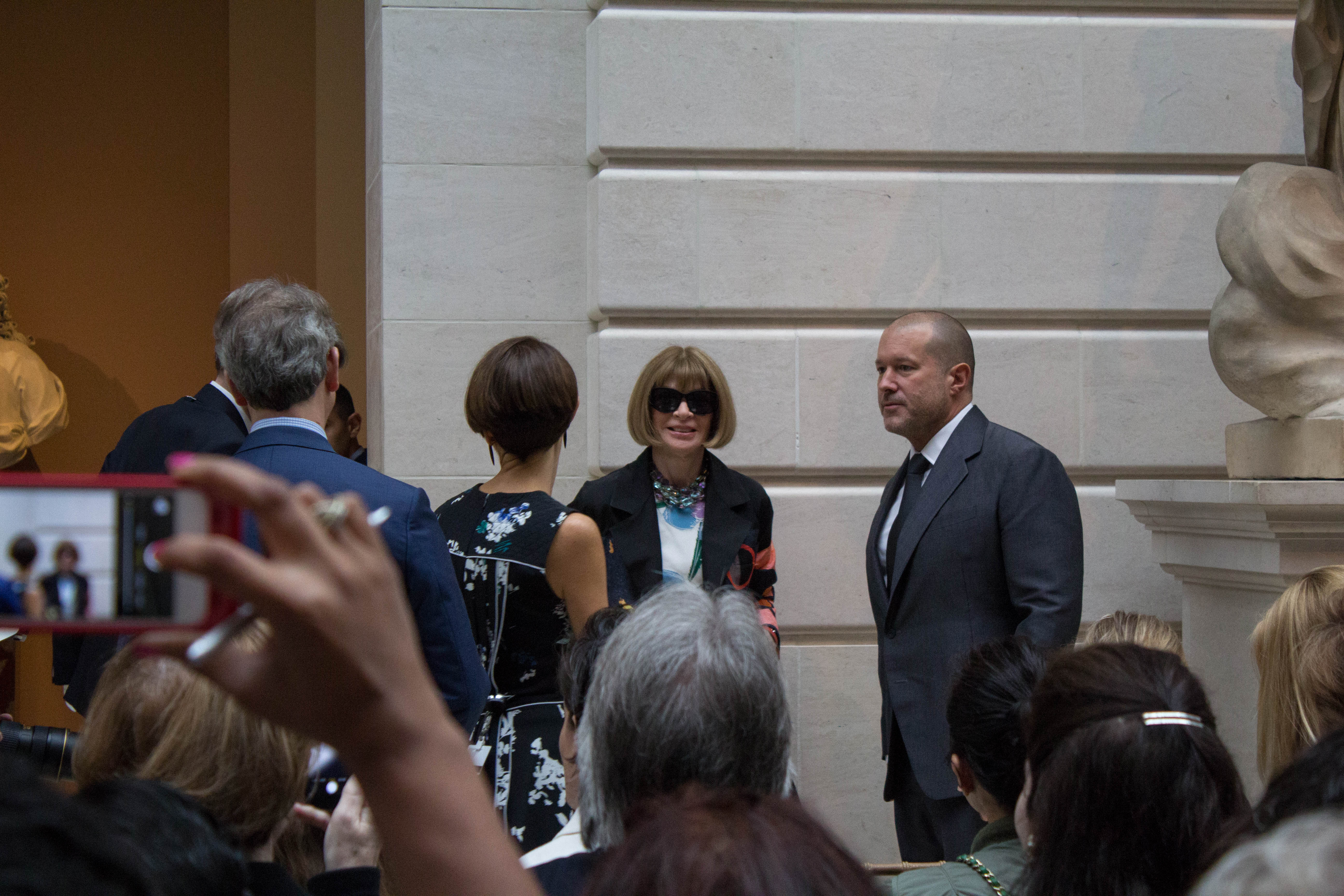 QUEEN ANNA WINTOUR!!!
Who has plans to check out this year's Costume Institute exhibition!?  Let me know if you want to go together. 🙂
XoXo,