Hello my lovely followers!  I hope each of you had a fabulous MDW under the sun.  I spent my entire long weekend working super hard on new projects for AzArAm and I am so excited for all the new things coming here soon!  You may have noticed some changes to the menu bar… 😉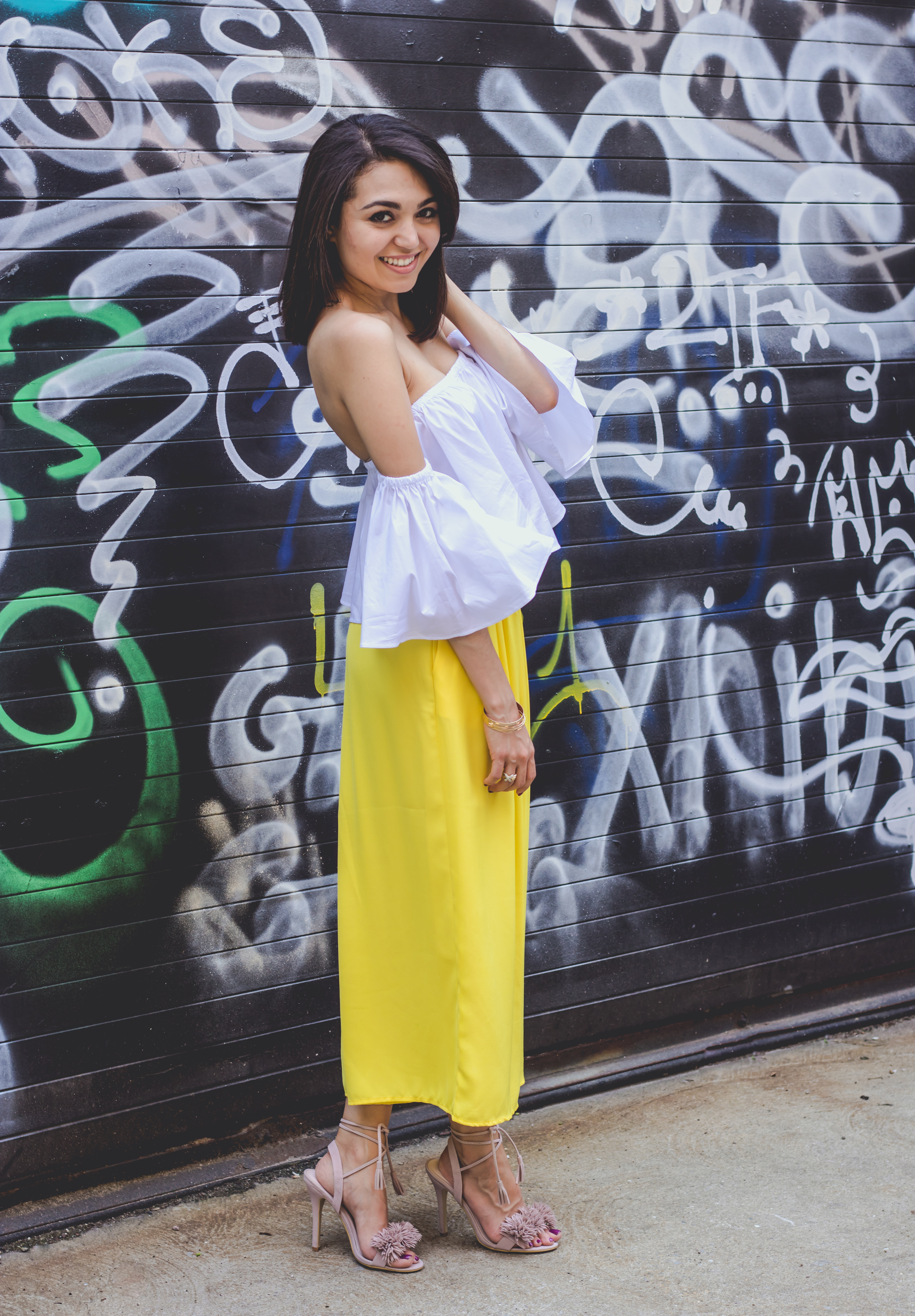 …including a new tab labeled NYC… 🙂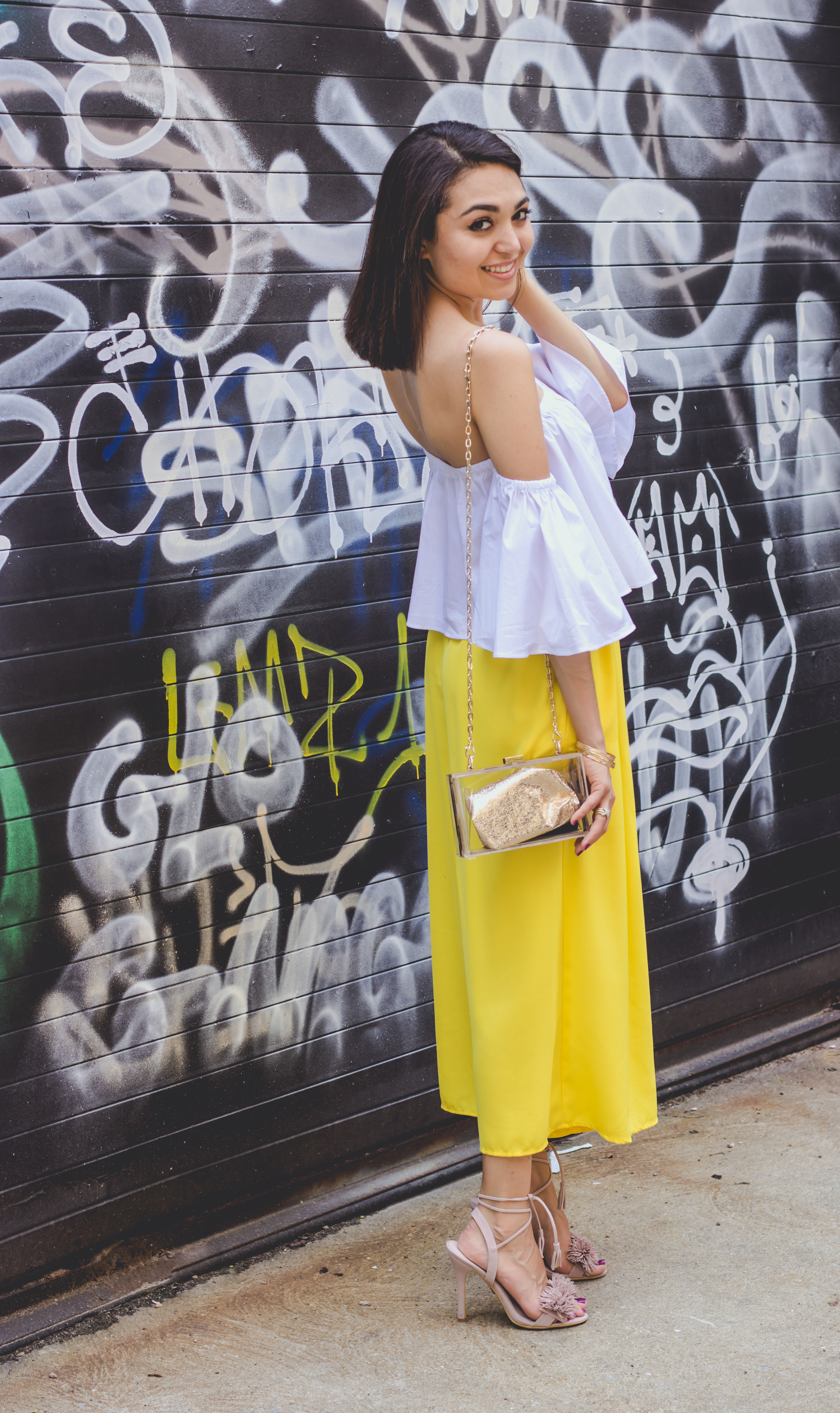 That's because AzArAm is teaming up with a TON of local neighborhood cafes, shops, and restaurants to bring you a brand new guide to New York City!!!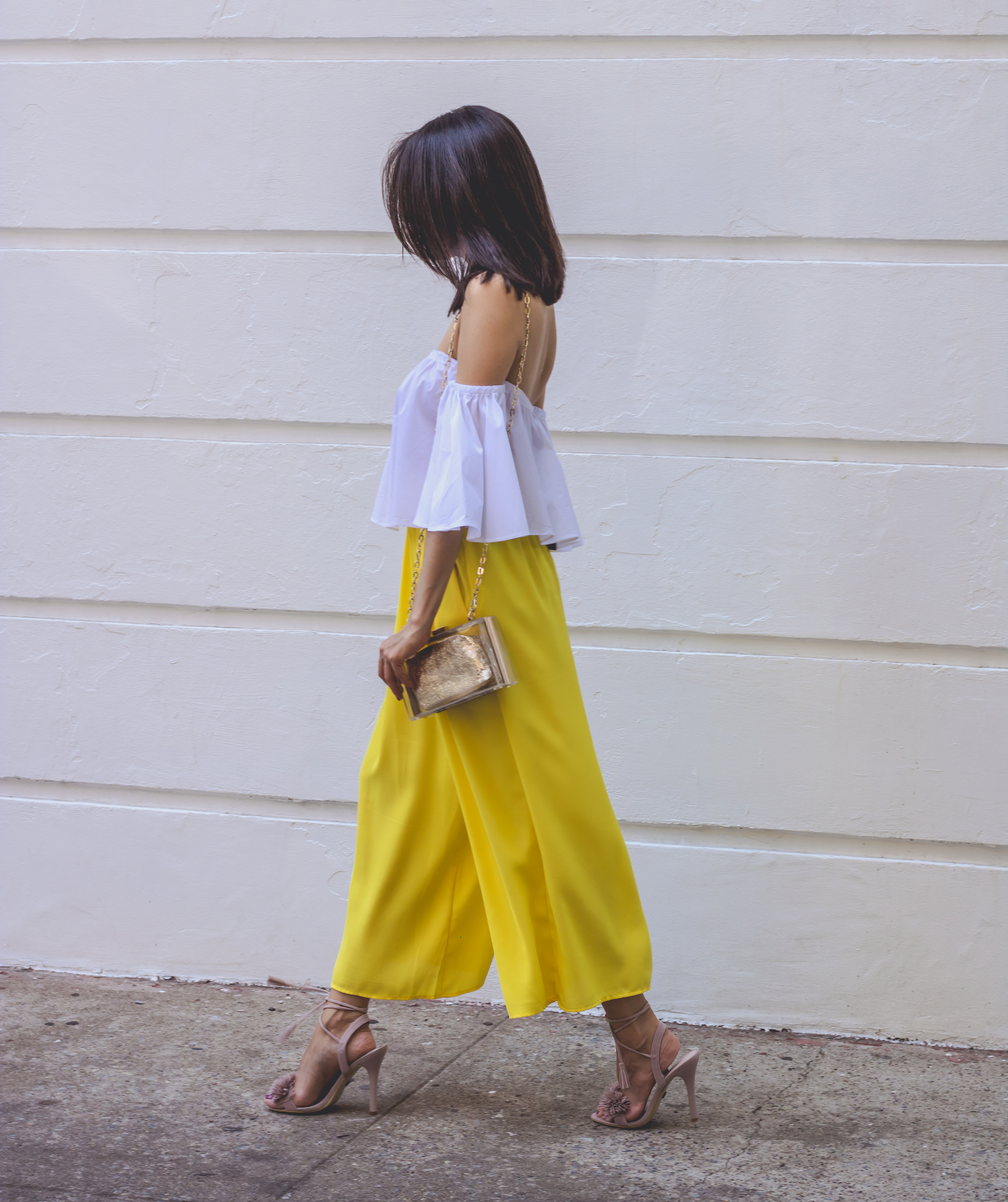 I'm bursting with excitement to take you around the best city in the world, trying new foods, meeting artists, experiencing cultures, and supporting local businesses!
And of course, I will be showcasing my personal style the whole time! 🙂 I decided to kick off forthcoming summer posts with this vibrant look.  I had way too much fun styling this ensemble and felt like I should be on a beach in Rio or Tulum while I was wearing it!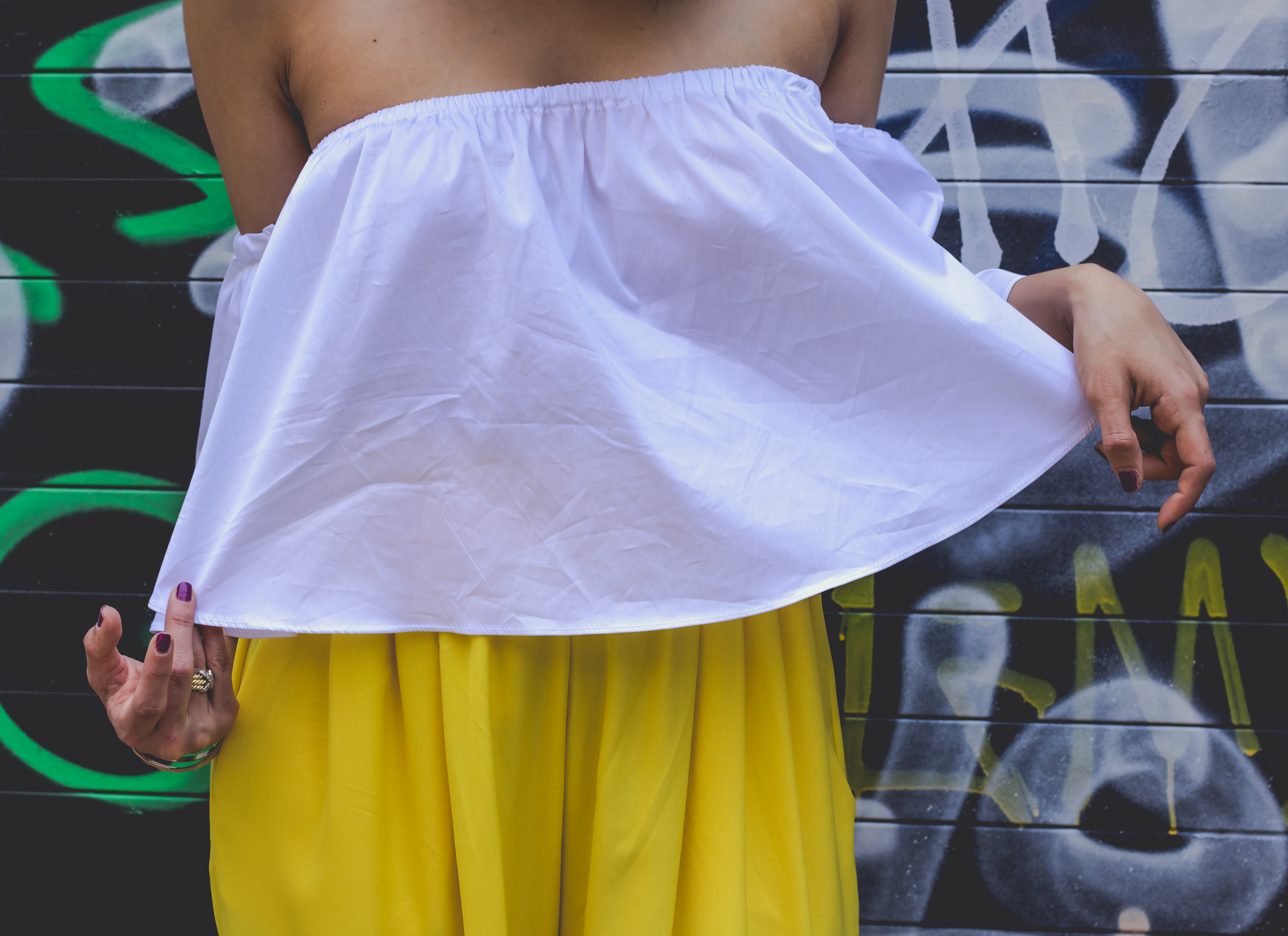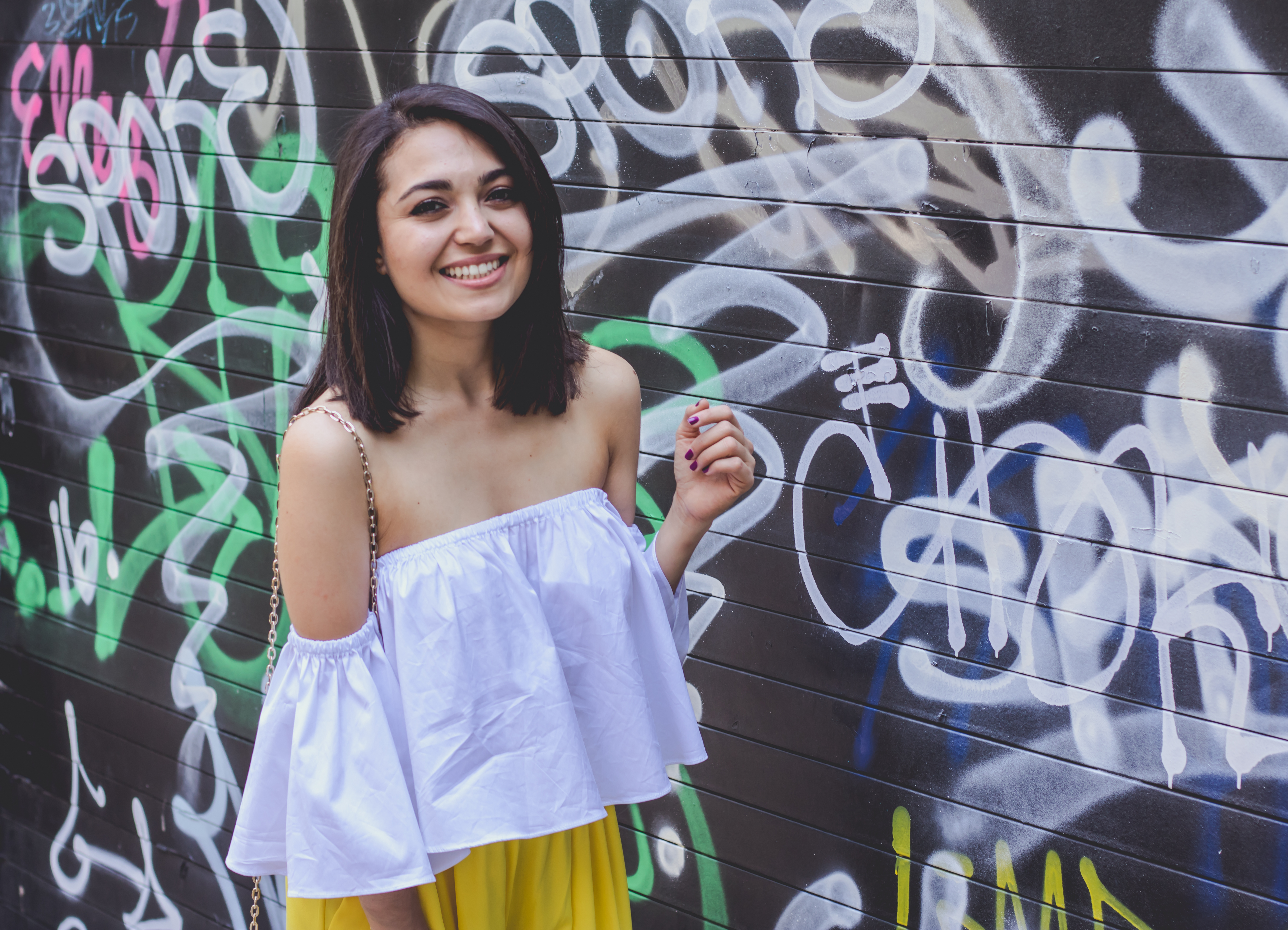 Off the shoulder tops are always fun, but I love the dramatic flared ruffles on this one!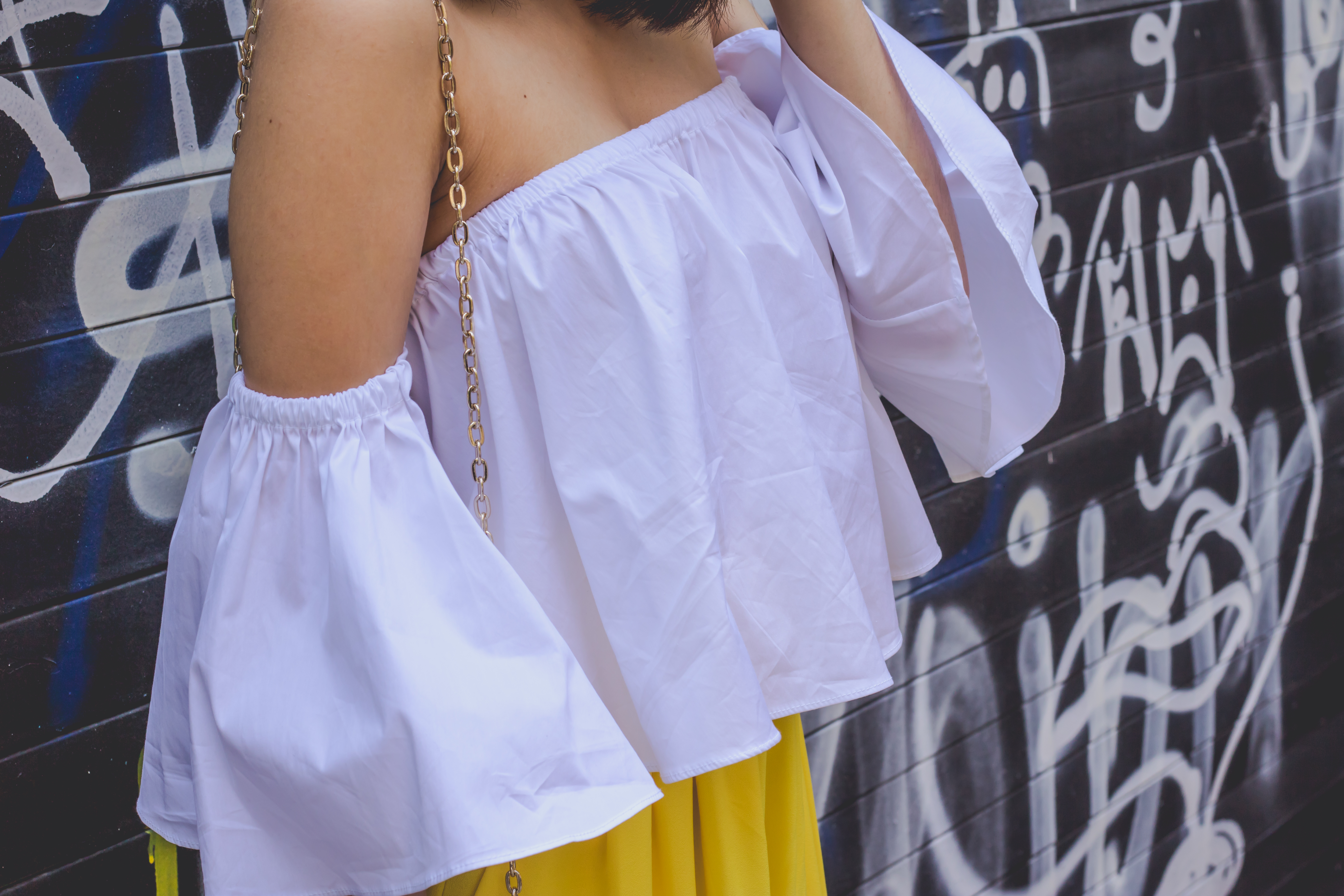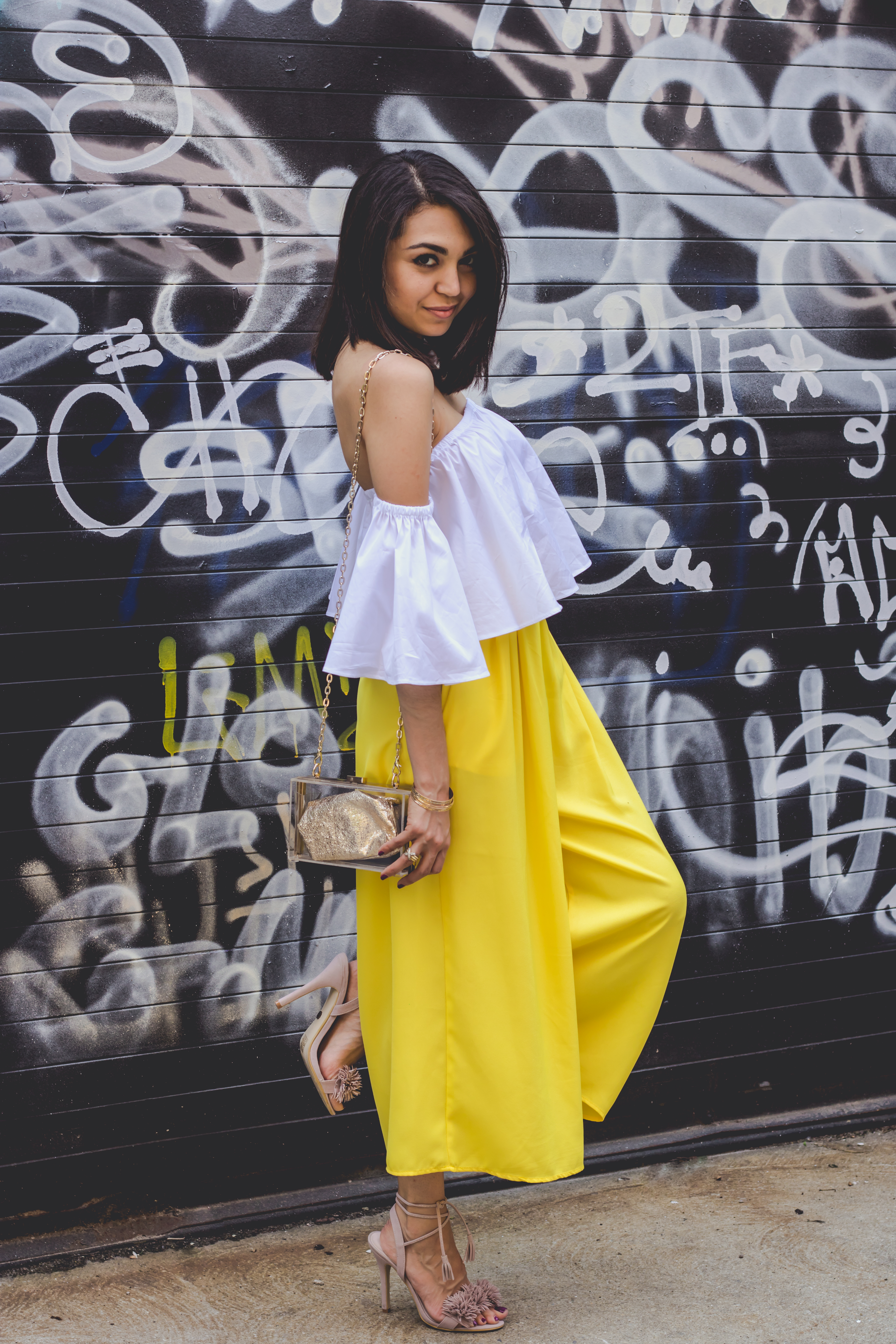 Not to mention paired with these totally awesome culottes!  I mean… look at that yellow!!!  My friend saw one of these pictures and said I look like a girasol, a sunflower in Spanish.  He also added, "If you break it down it means sun's orbit.  Significant of the new season and the fact that you just graduated."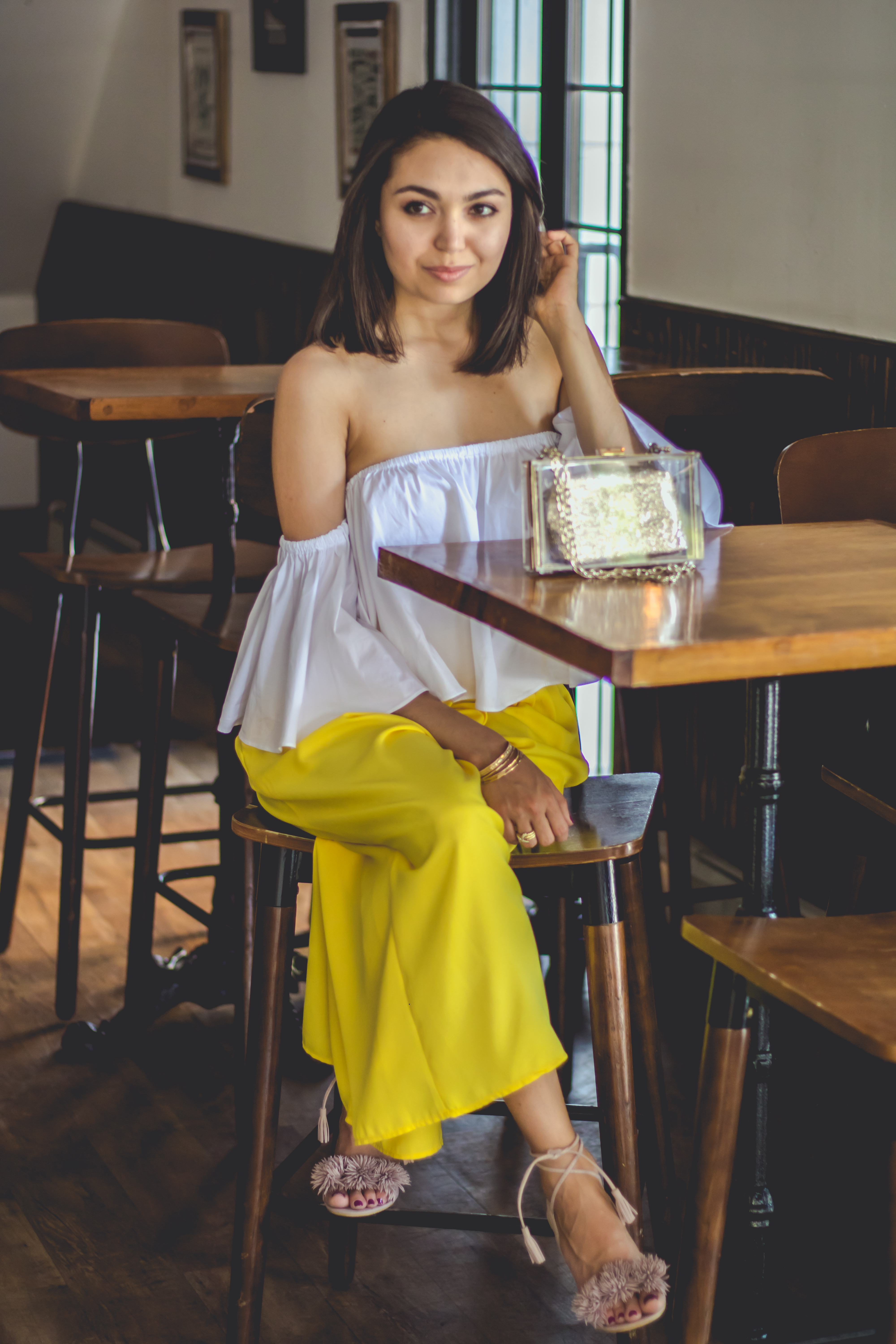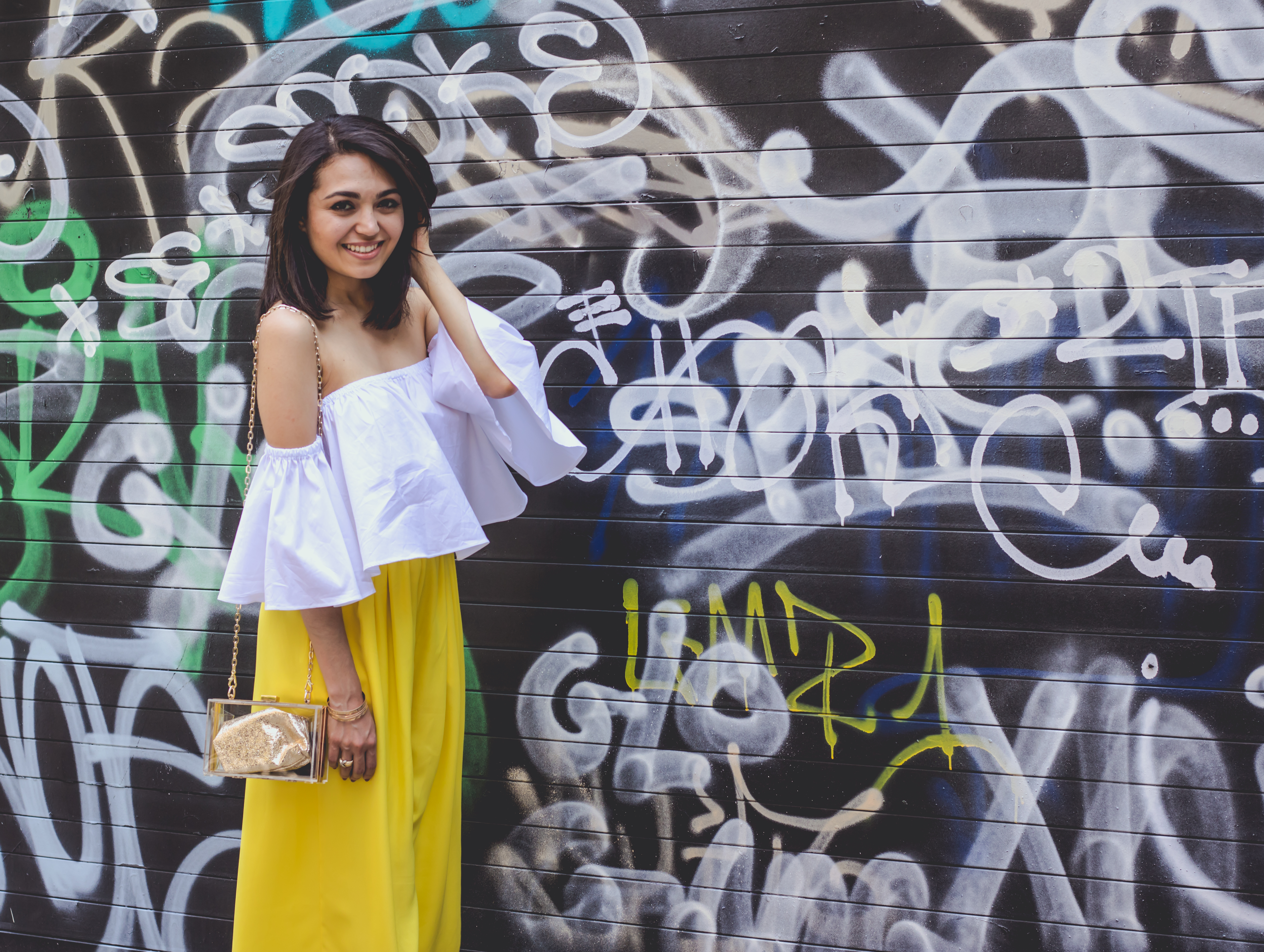 Pretty poetic, si?  Both this top and the culottes are from Zara, available now in stores, but I've linked a ton of similar options below- be sure to check them out!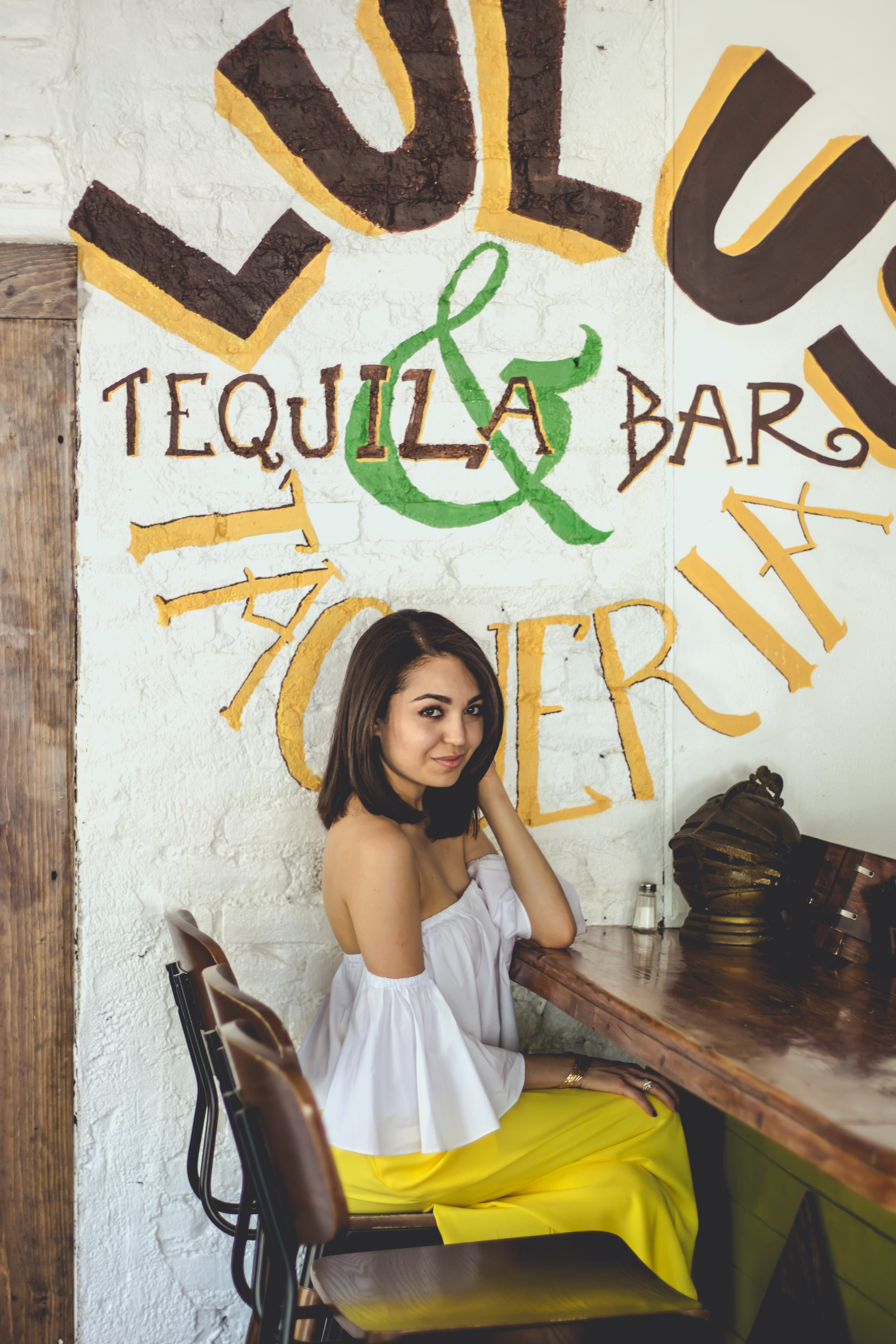 That's all I have for you today!  Stay tuned for our first NYC guide post coming soon… any guesses where? 😉  And no worries, those of you sending me requests about love/heartbreak/dating, I am working on an entire series dedicated to matters of the heart as well!  Make sure you don't miss any posts by subscribing to AzArAm in the top right!
XoXo,

SHOP MY LOOK
PHOTOS C/O Amelia Edwards