Bonjour loves!
If you follow my social media, you may have noticed I recently took a trip for myself to my favorite place in the world- the French Riviera.  Growing up, I was very fortunate to visit the Cote D'Azur a number of summers.  But it had been TEN YEARS I hadn't been back.  I spent two weeks gallivanting around the coast, visiting my favorite towns and beaches, eating too much delicious food, and getting my long overdue shopping fix!  (No shopping in grad school, remember?)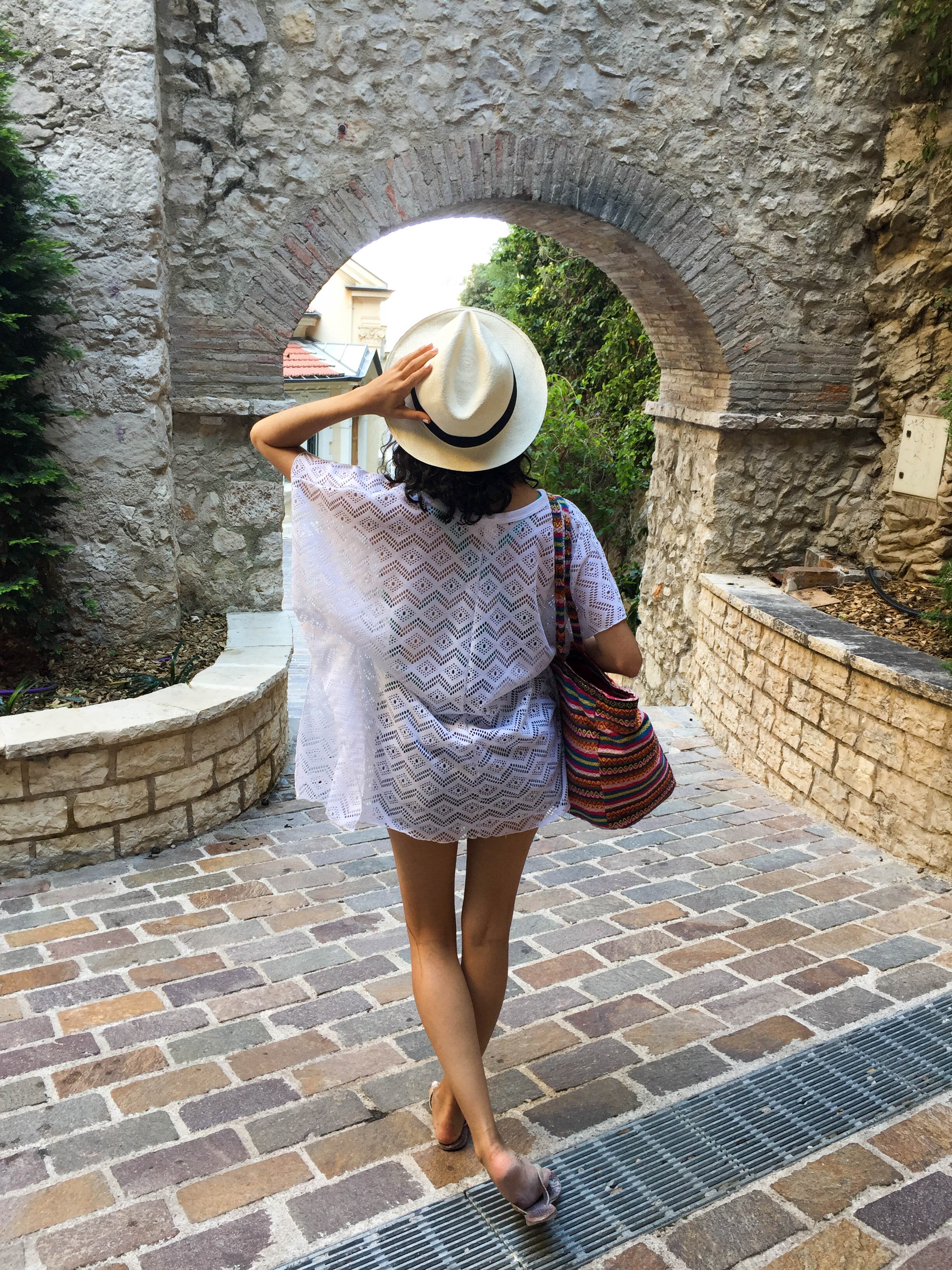 I stayed in one of my favorite little beach towns, Juan Les Pins, right in the middle of the coast, and traveled around with the train.  JLP is part of Antibes, only one quick train stop away from each other. Antibes is the most charming, rustic, Provençal cliff side town on the entire Riviera.  The pictures don't do it any justice!  My travel diaries for Antibes will be coming soon; today I want to focus on Monaco.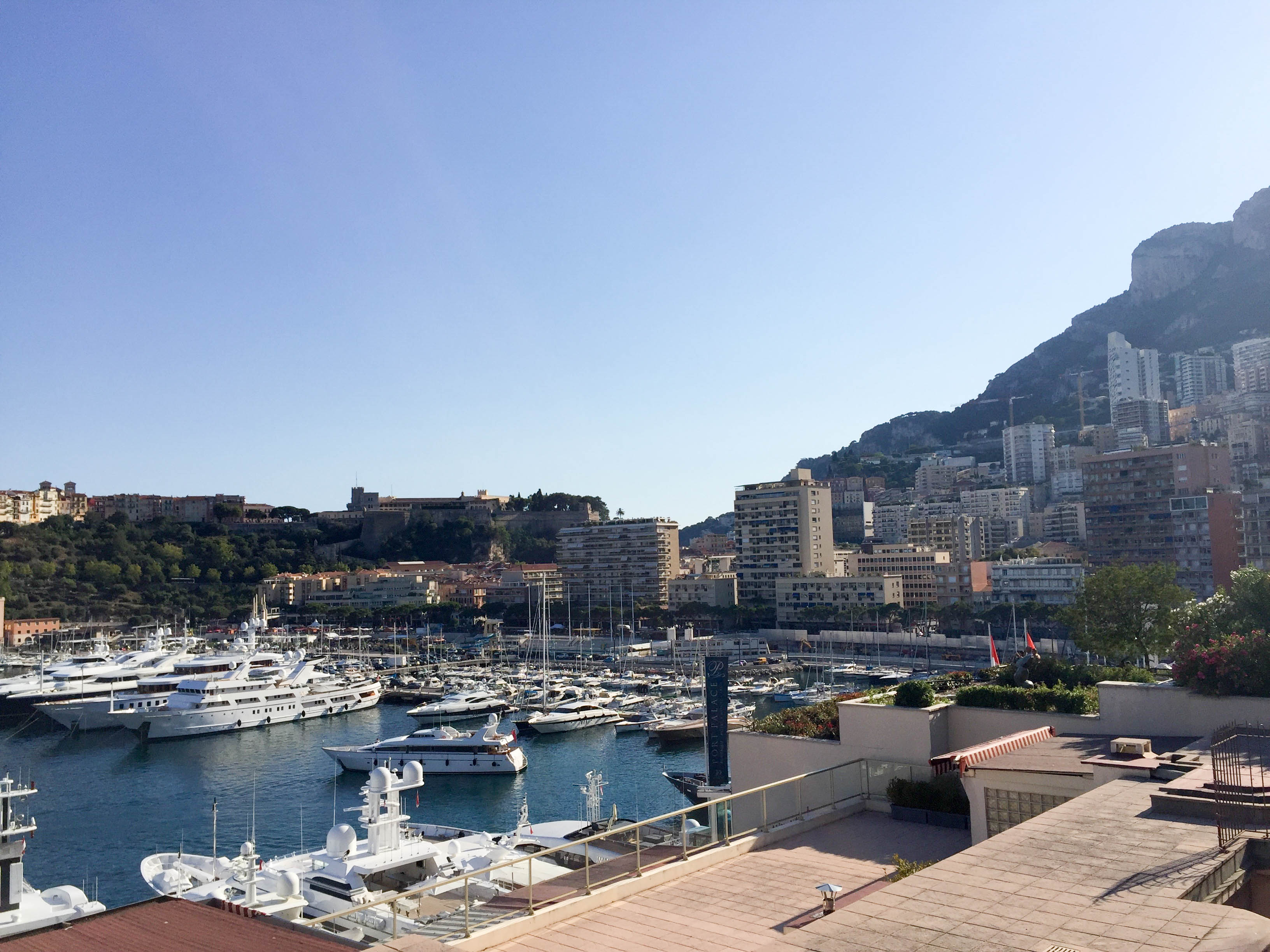 I absolutely LOVE Monaco, the tiny, happy principality between France and Italy.  I remember many nights there when I was younger.
I didn't spend too much time in Monaco, only a day trip to the beach, but it was probably one of my favorite days of the entire sojourn.  The train ride itself was magical.  It traveled through the rocky cliffs along the Mediterranean, passing through iconic towns including Villefranche and Eze.  Monaco is so tiny there is only one beach— Plage du Larvotto, which is then divided up into public and private sections.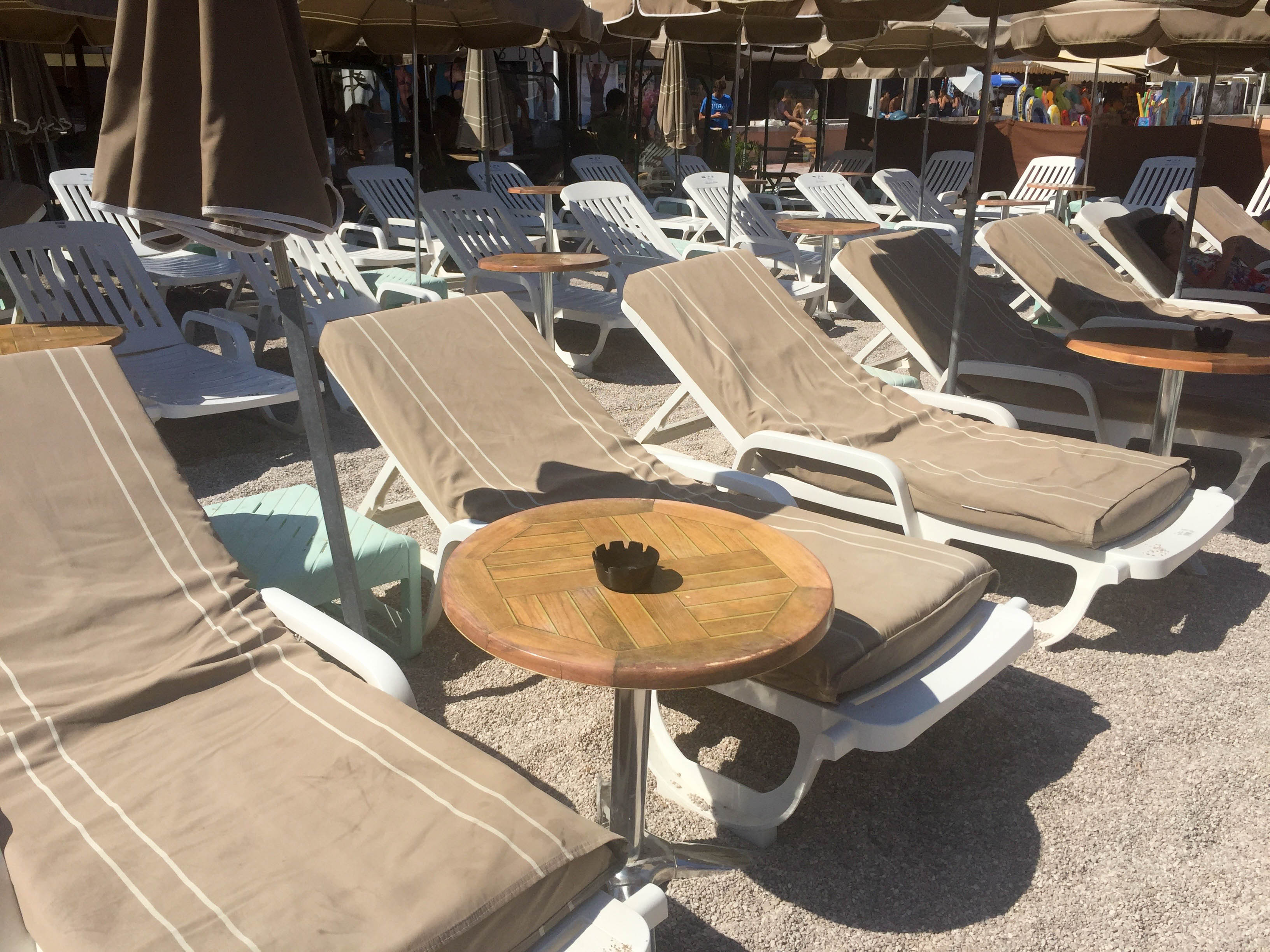 Since I was in Monte Carlo, I chose to ball out and go with a private beach.  Here came Le Neptune Plage, with its cushy chairs, exceptional seaside service, and five star menu featuring all types of exotic salads, gourmet sandwiches and pastas, curated cheese, and fresh catch of the day.  But being right next to Italy, I went with the best dish of all- pizza!
And just to prove it's better than anywhere else, Monaco's Larvotto beach is neither sandy nor rocky. Instead it's comprised of the tiniest, smoothest little pebbles.  You don't have to worry about sand getting all over your belongings, or about cutting yourself on rocks as you would in other places such as Nice.  (The beaches there are all rocks and v. uncomfortable!)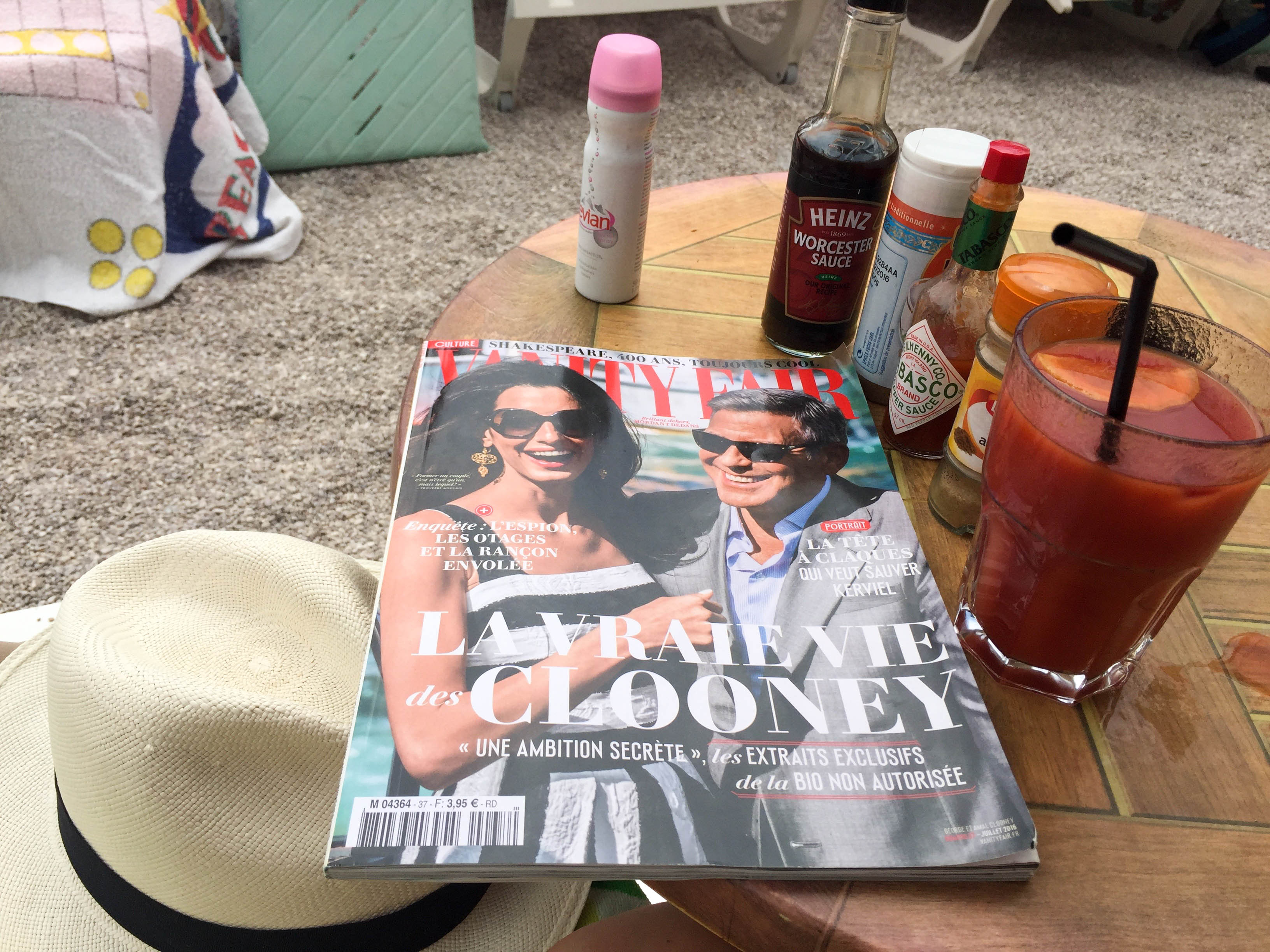 I decided to go on a Monday to avoid the weekend crowds and I definitely made the right choice.  After channeling my inner Princess Grace and lounging around, enjoying my jus tomate and flipping through Vanity Fair France, which featured my idol Amal Clooney and her trophy husband on the cover (!!!), I spent the rest of the day in the perfect water.  I love the Méditerranée because it has no waves, isn't cold, and is sparkling clear.  It's just EXTREMELY salty! And there are always colorful fish swimming next to you! I love wading out farther and turning around because the view, featuring the lush cliffs and homes of the rich and famous, is so beyond phenomenal.
In the afternoon I took a walk up the hills through town, to grab something sweet at one of the best cafes in the world, Café de Paris.  Situated in the center of the Monte Carlo, right next to the world famous casino and probably one of the most expensive parking lots on the planet.  I'm talking custom made matte Lambos.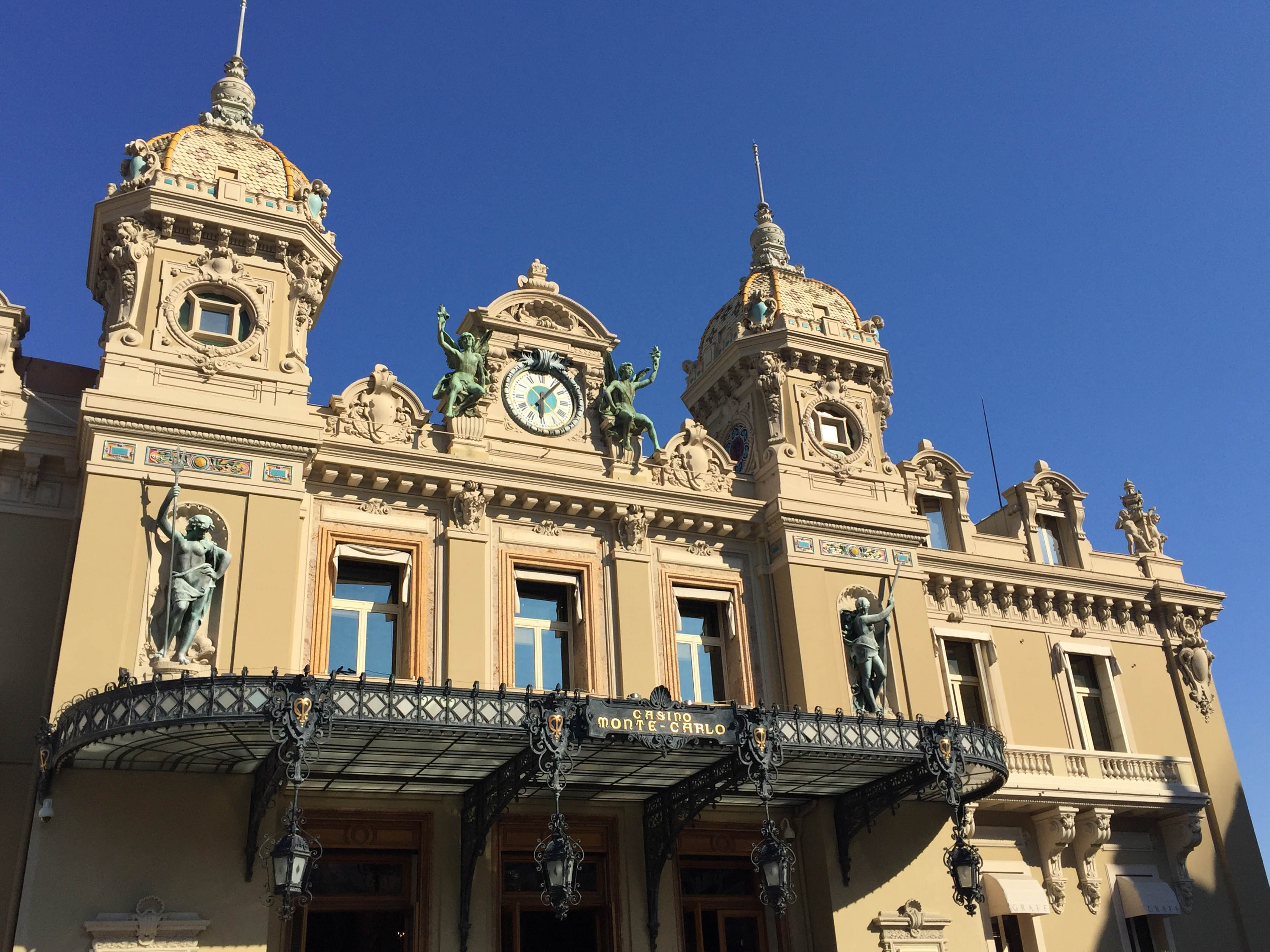 I hadn't really planned out my day ahead of time and didn't think to bring a change of clothes, so I was walking around in a wet, overpriced monokini and cover. Shop similar Here, Here, Here and below! 🙂
The view atop Monte Carlo is breathtaking. My pictures don't do it justice, and words can only go so far!   "The cerulean water, the yachts docked in the port, the colorful homes…"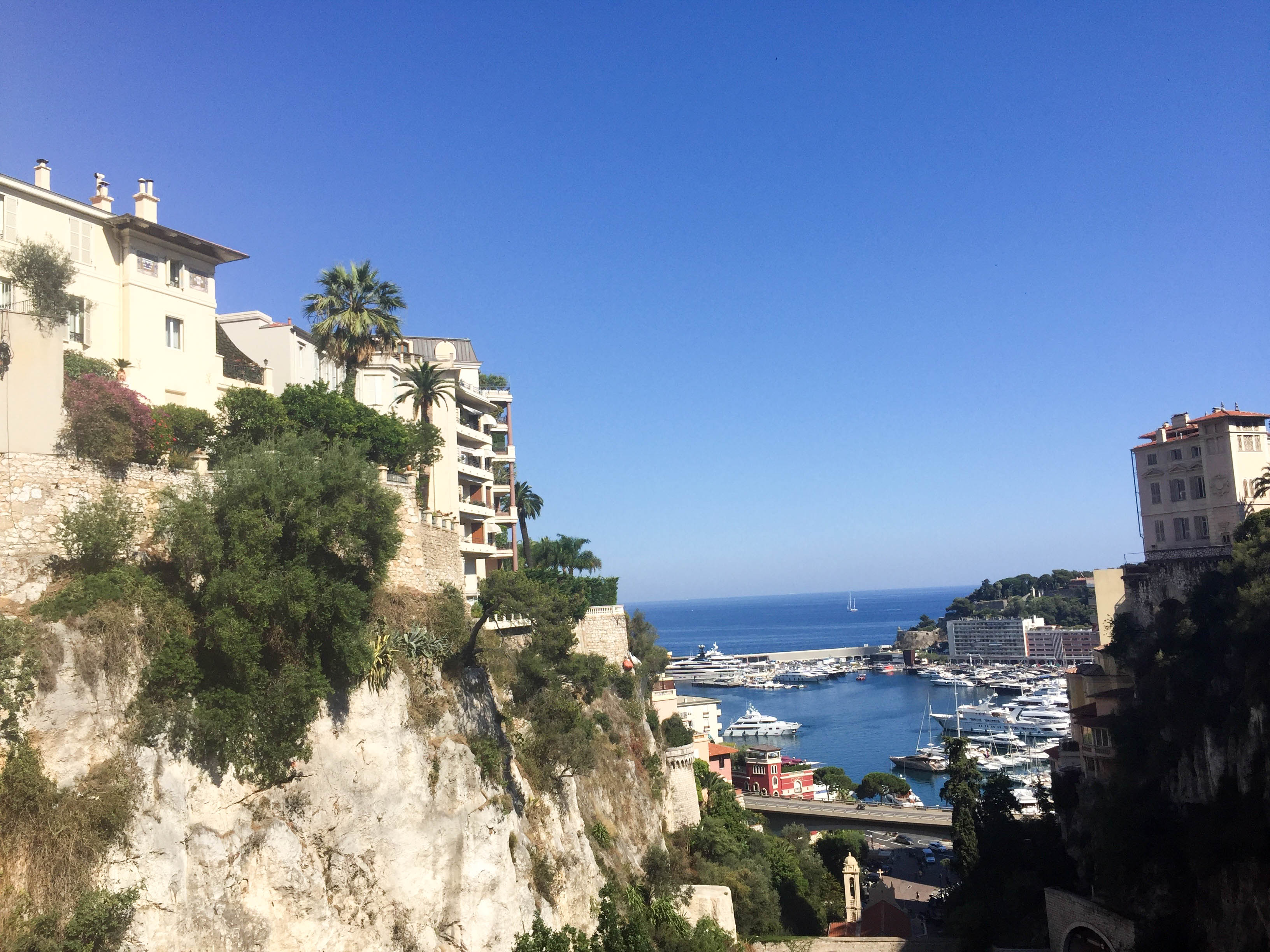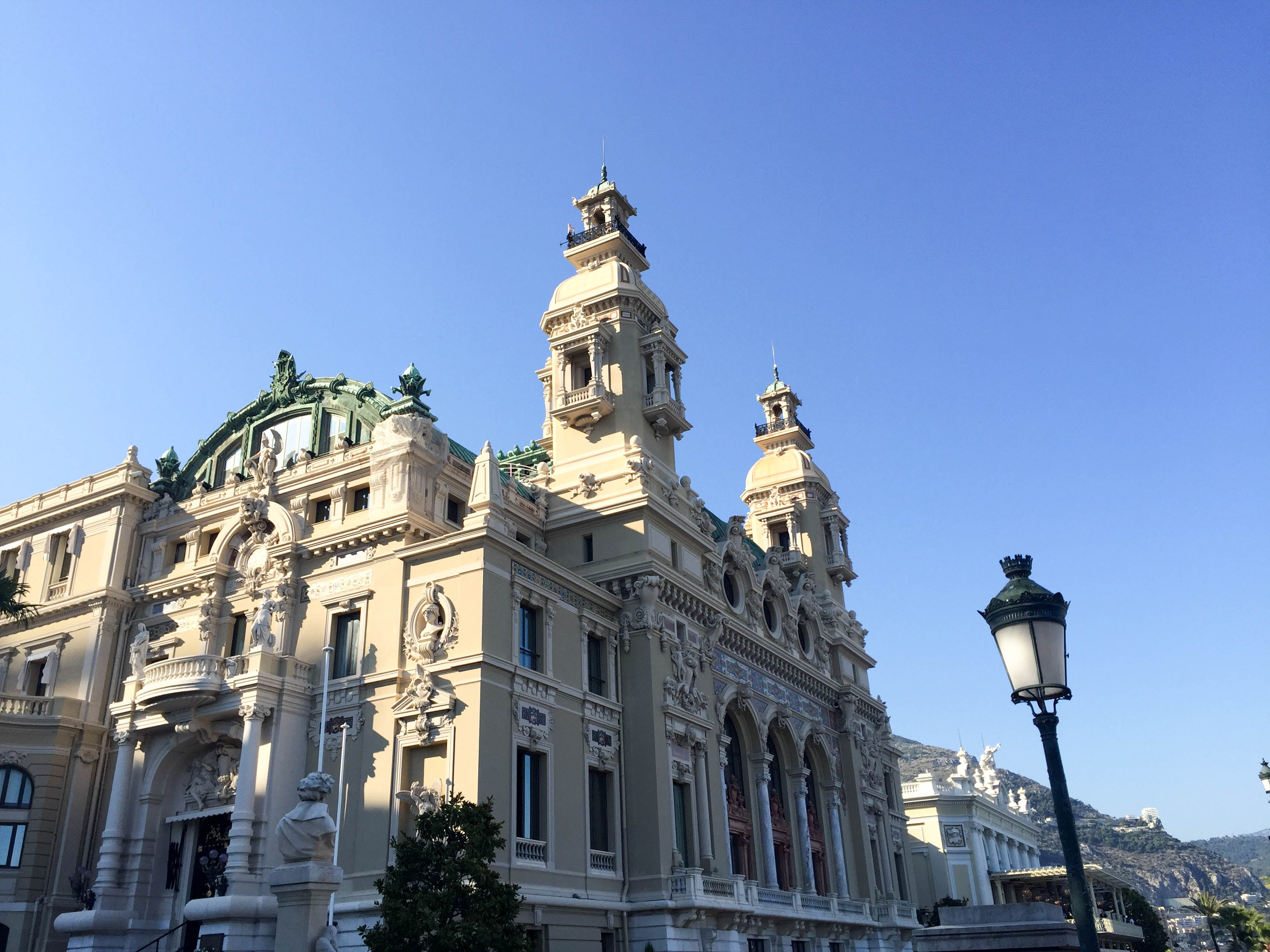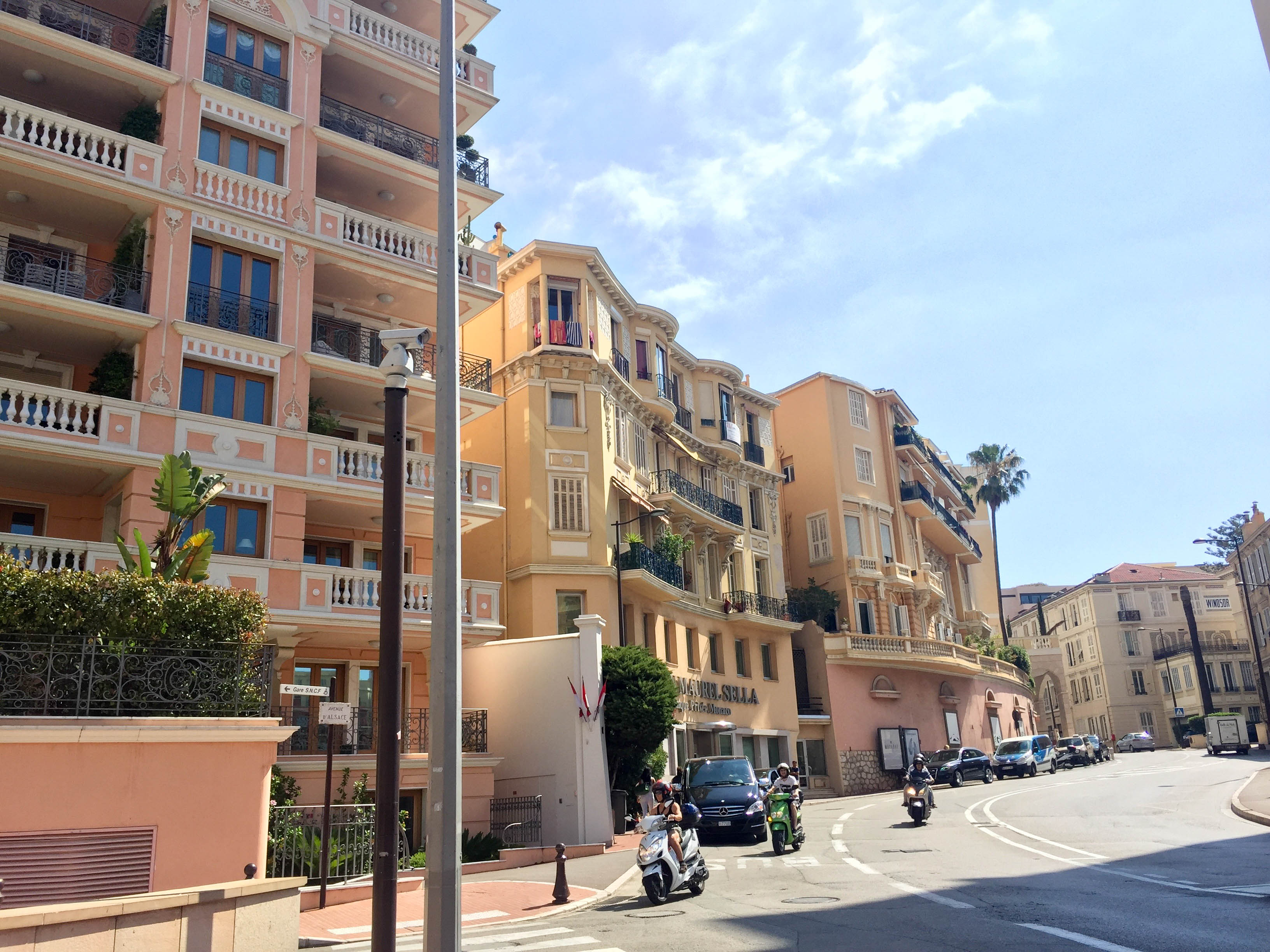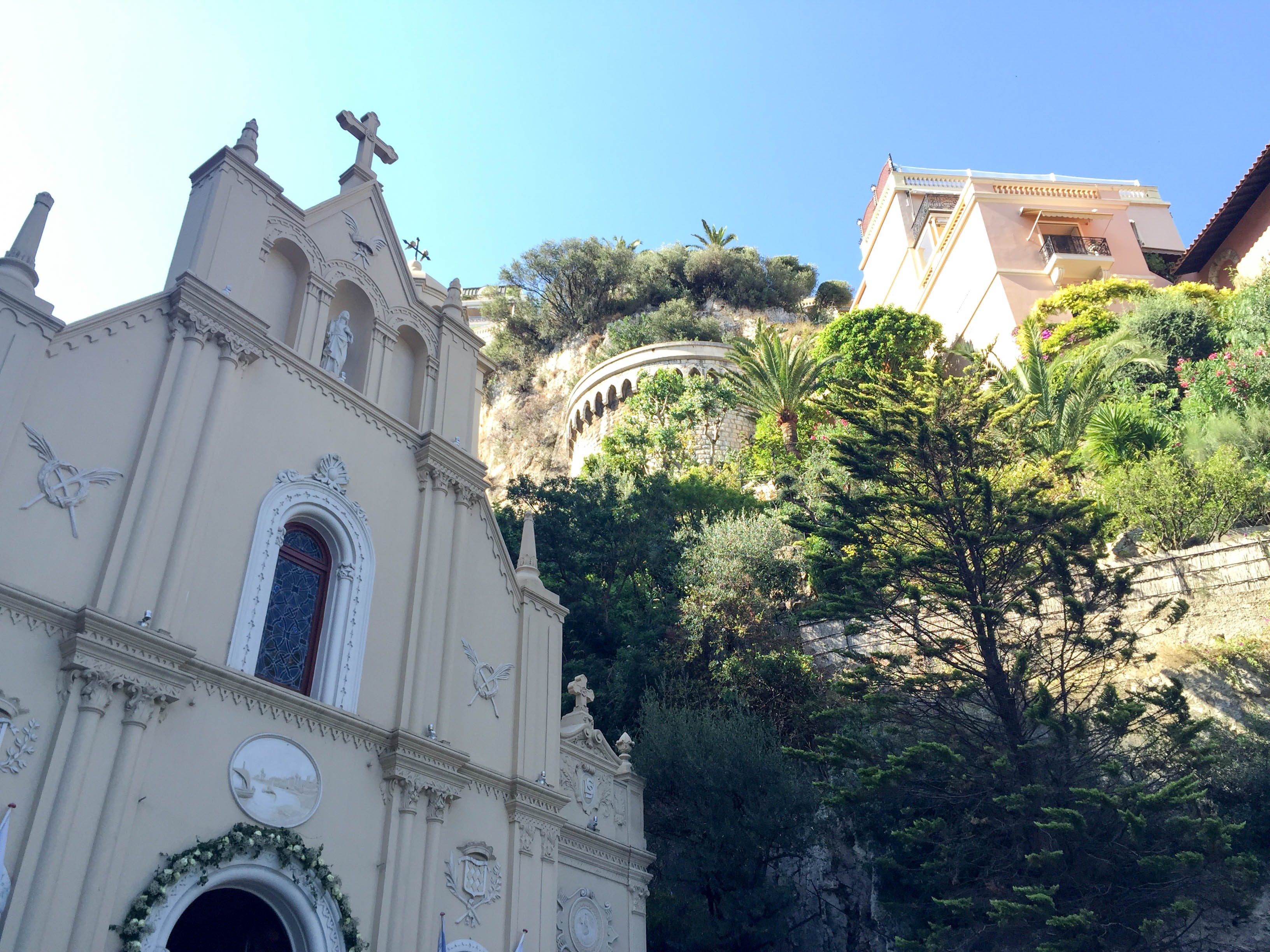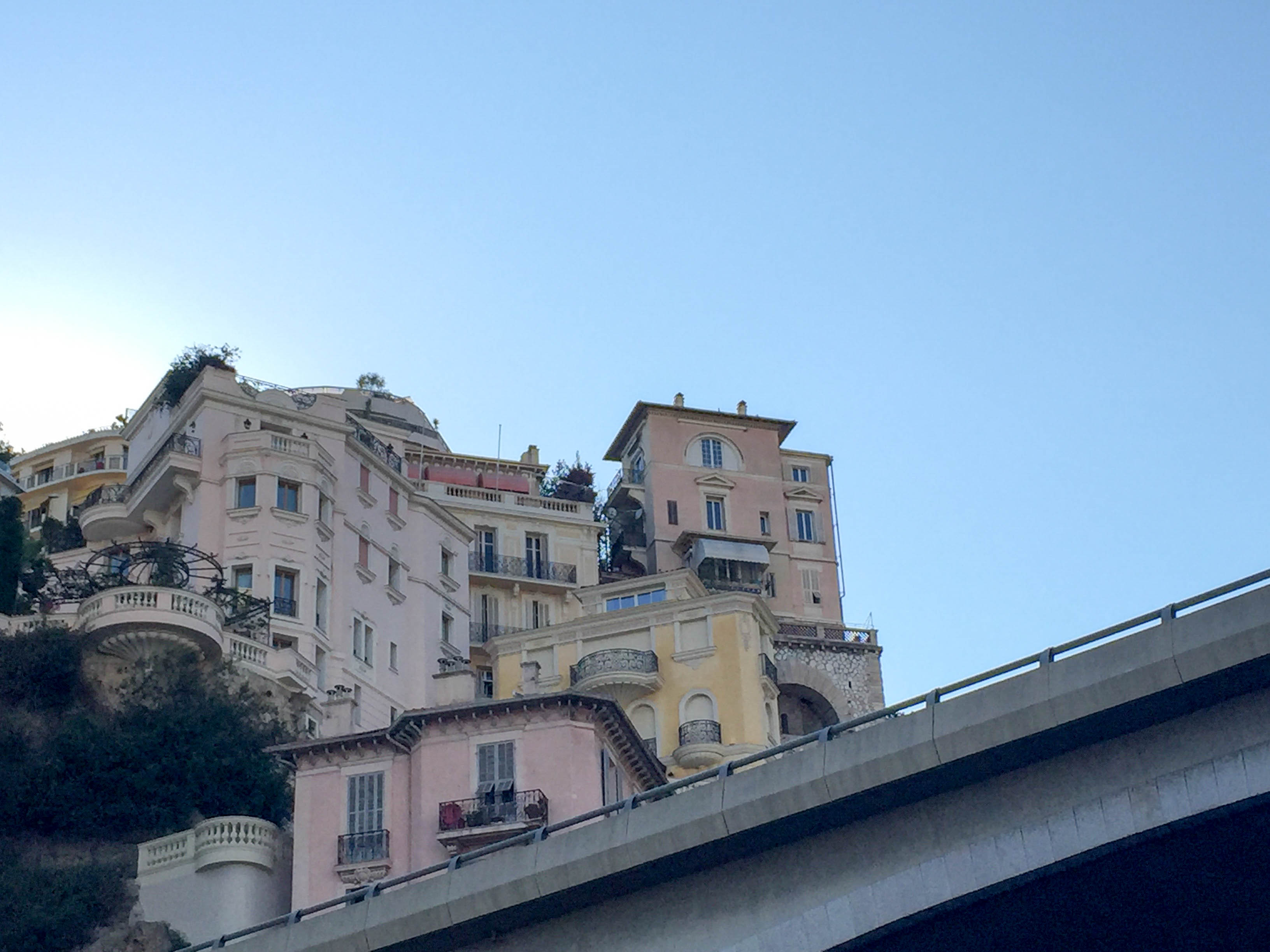 SHOP MY LOOK
XoXo,