Hello beauties!  Guess what?  This is our first duel post!  Both of us are typing this!  We hope everyone had a relaxing and productive Mother's Day weekend.  For our Mother's Day this year, we decided to make a homemade brunch buffet!  And to keep things even easier, we did NO COOKING!  Except for a few small things, everything we prepped and served was light bite style and even better- miniature!  Mini pastries, mini bagel bar, tea sandwiches, and mini pancake stacks (thanks Pinterest  for that one!) were just some of the yummy bites on our menu.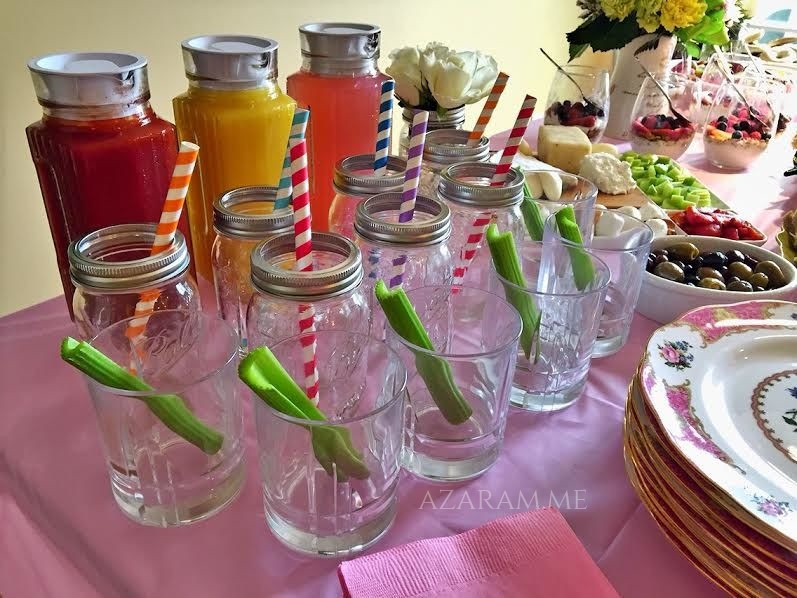 For drinks we had pink lemonade, mango OJ, and spicy Bloody Mary mix.  Not pictured, we did have all kinds of garnishes and ingredients needed to make those.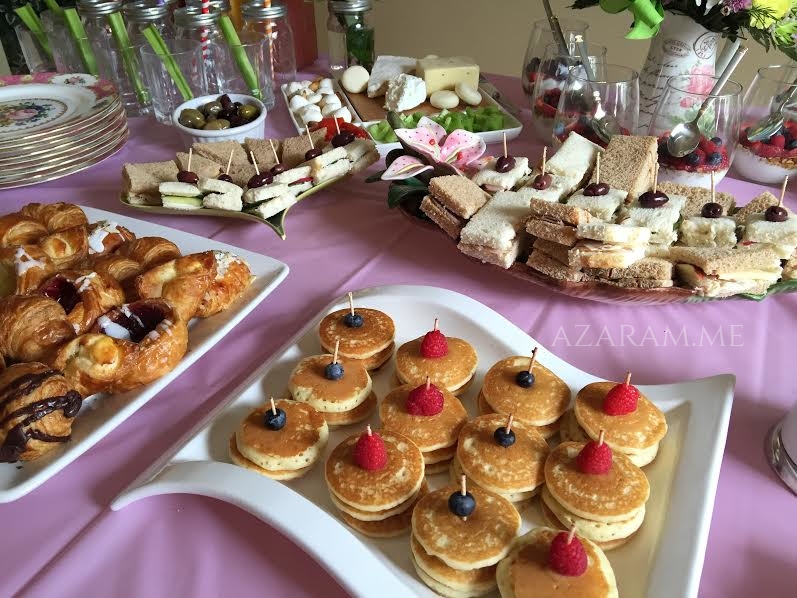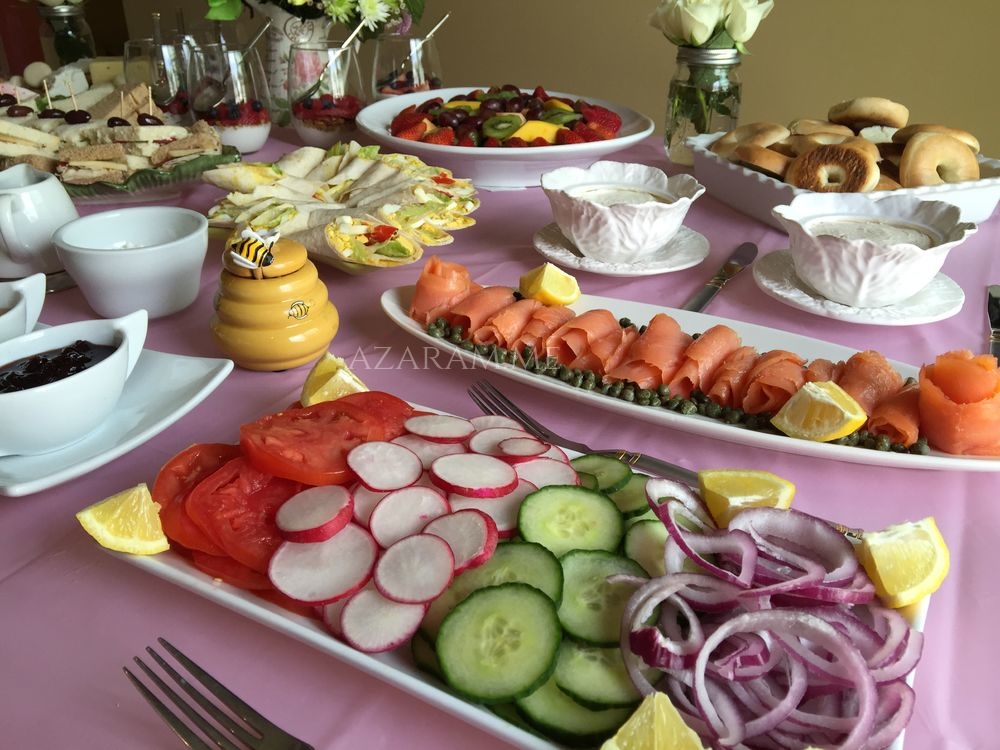 The mini bagel bar was a big hit!  A fun part of prepping for us was figuring out how to display the smoked salmon.  Once we started rolling them we felt like sushi chefs!  We included two different types of cream cheese, and an assortment of traditional garnishes such as capers and tomatoes.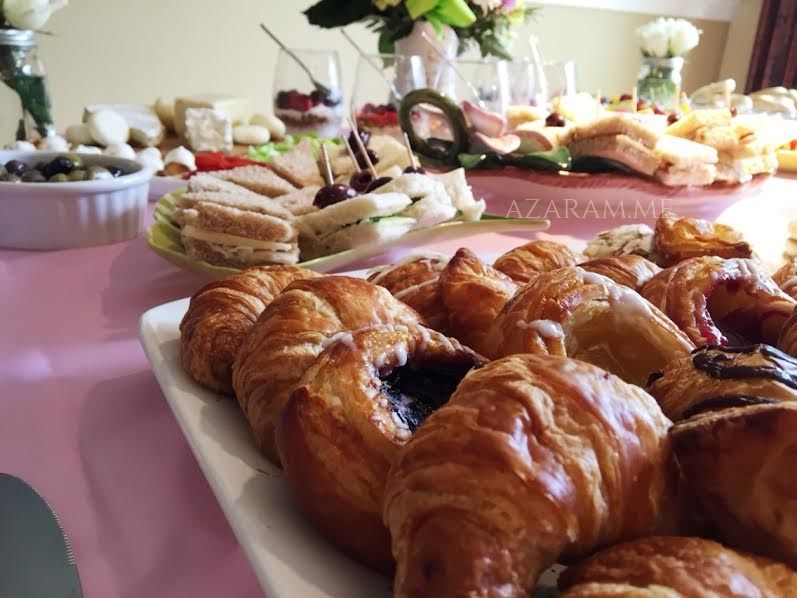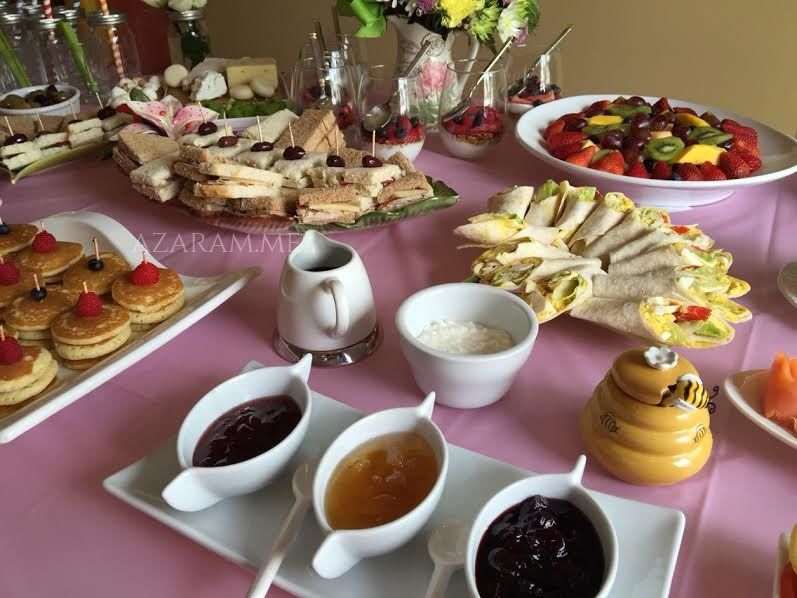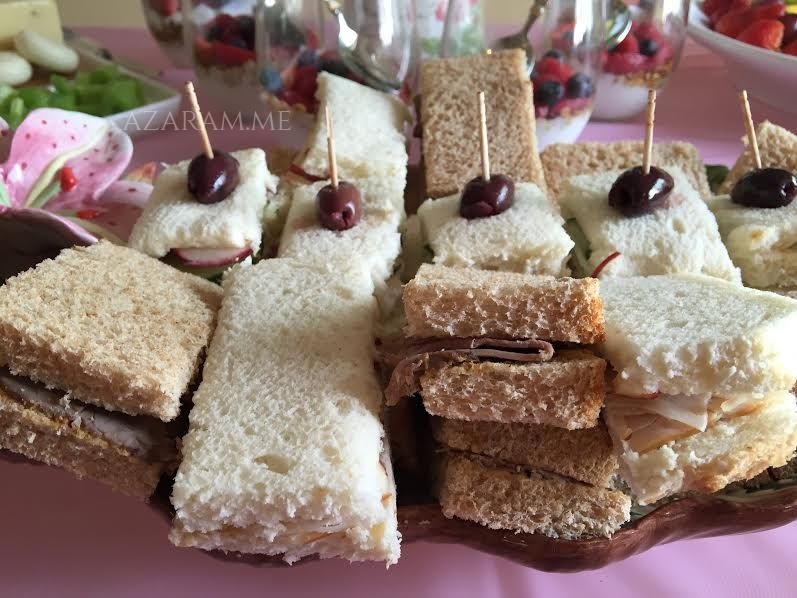 For the tea sandwiches we went with a simple roast beef & horseradish mustard duo, a turkey, apple, brie (yum!) combination, thinly sliced hardboiled egg with mustard, lettuce, & roasted red peppers wrapped, and a cucumber, radish, & cream cheese vegetarian option.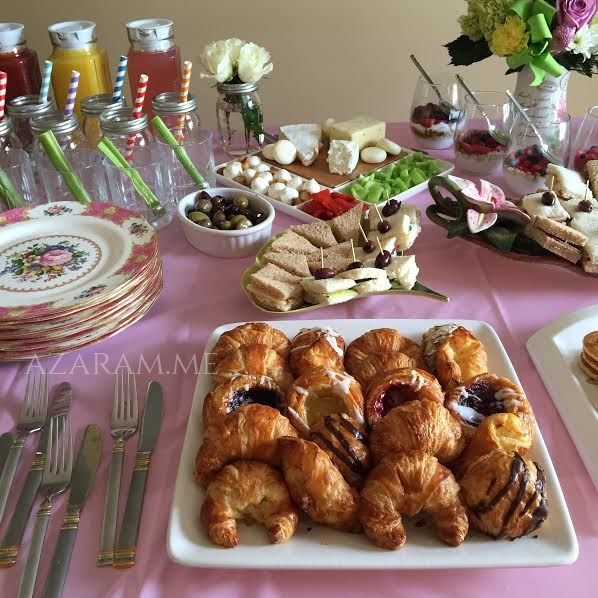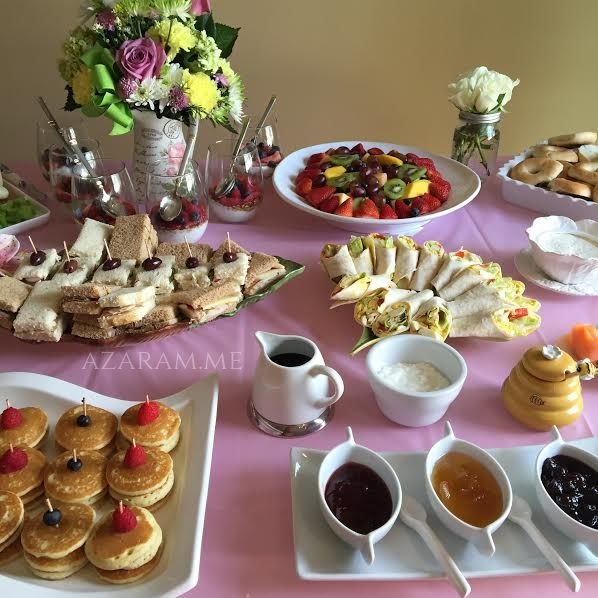 These were some of the photos I (Azadeh) included on my Instagram!
Did anyone else make breakfast/brunch at home this year?  What are some of your favorite brunch recipes?
XoXo,