For our inaugural post we are featuring… Aryana!!!
Hi everyone!  I'm so excited to finally start our pretty blog!  Being fourteen, my sense of style is obviously more appealing to teenagers, but I like to think it's cute, reasonably priced, and still evolving.  Some days I like to dress in all black and be punk rock, but other days I like to wear a pretty pink dress, lol.  Azadeh considers it "interesting," but I call it "variety."  I like to dress as age appropriate as I can, but still experiment with different styles.  My favorite outfits are normally for warmer weather, but I can rock a sweater.  Variety, again!  Summer is my favorite season and I'm excited we're starting our blog as the weather is warming up.
For our first post, we scouted places around our neighborhood for pretty backdrops.  I'm wearing denim shorts (not TOO short!), an orangey-red off the shoulder blouse, blue Vans, and fun accessories.  Let's take a closer look, shall we?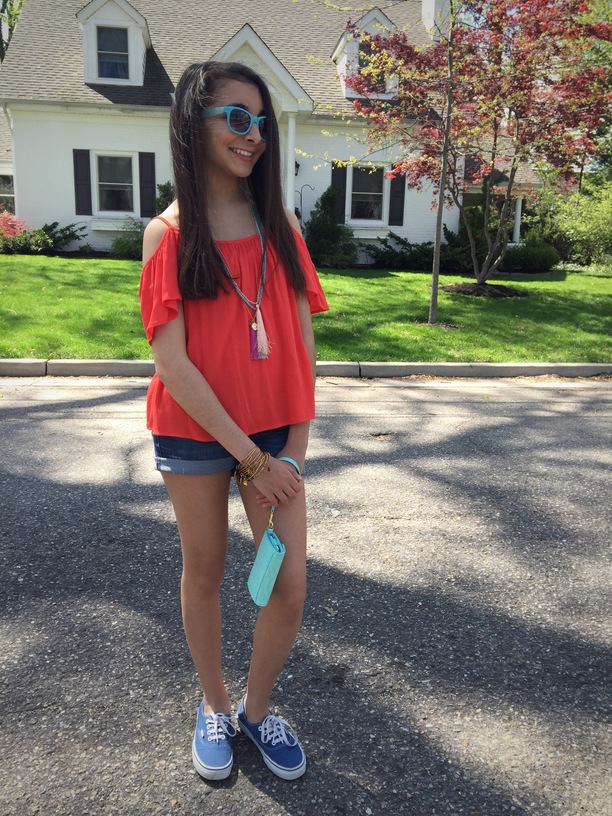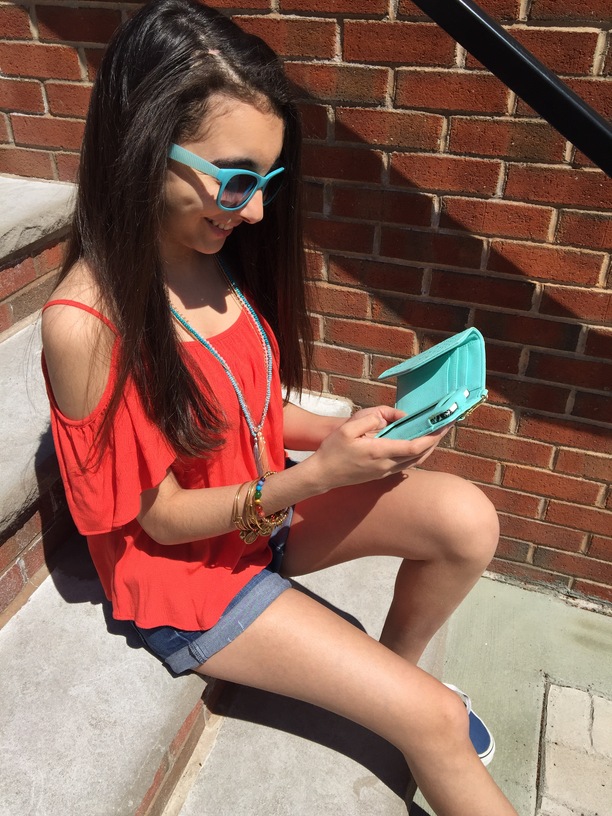 I was in the middle of a funny group chat and may or may not have gotten distracted a few times- oops!  This wristlet is a wallet, and phone holder all in one!  My siblings included it as part of my get well package after my surgery, and I get great use out of it. Plus, it's only ten bucks!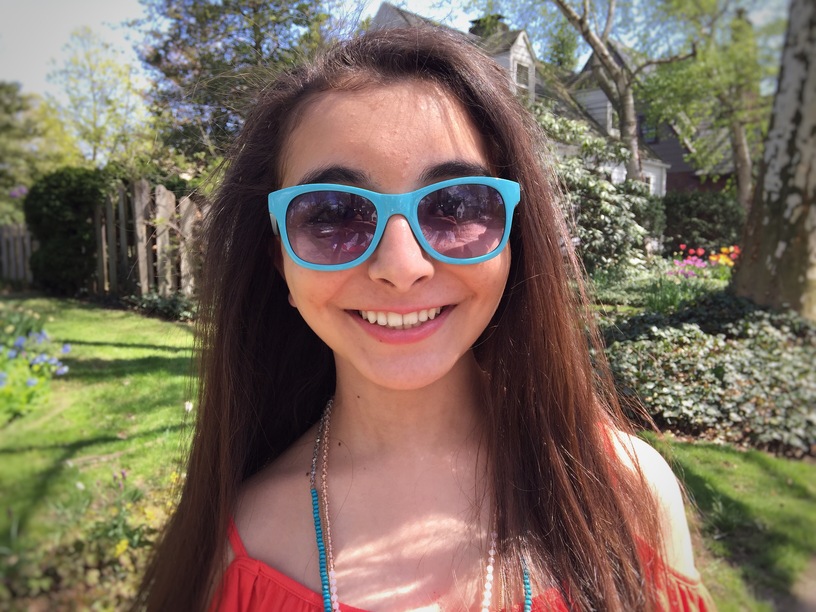 I LOVE Alex & Ani bracelets!  I  like to save up my allowance and buy new ones, but some were birthday/holiday gifts from my family!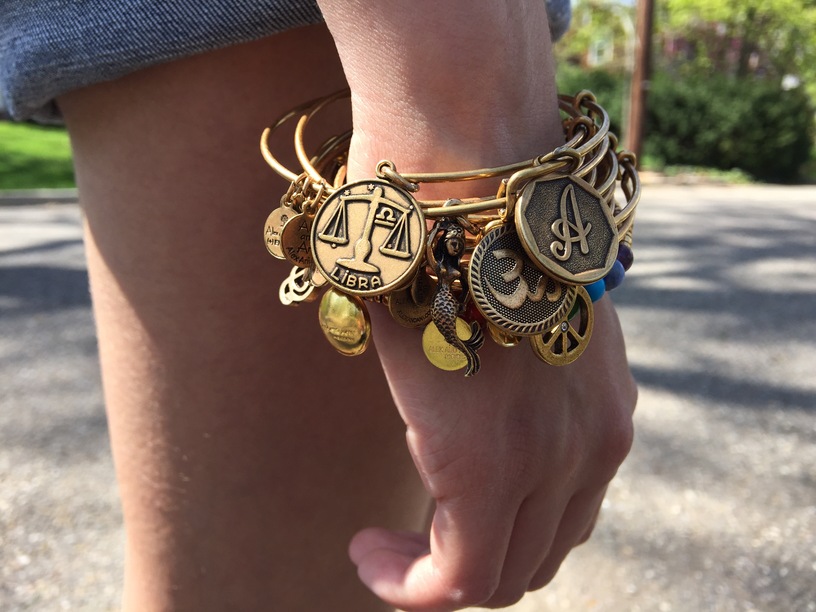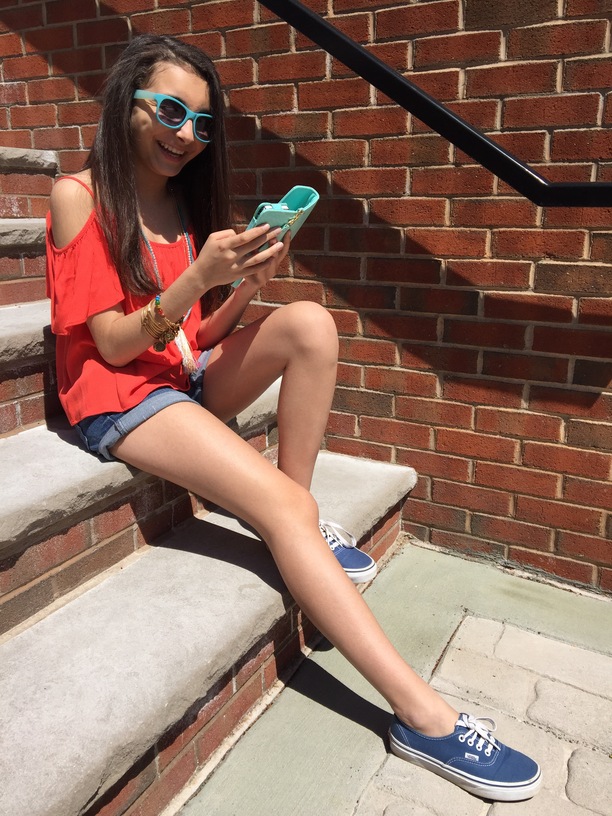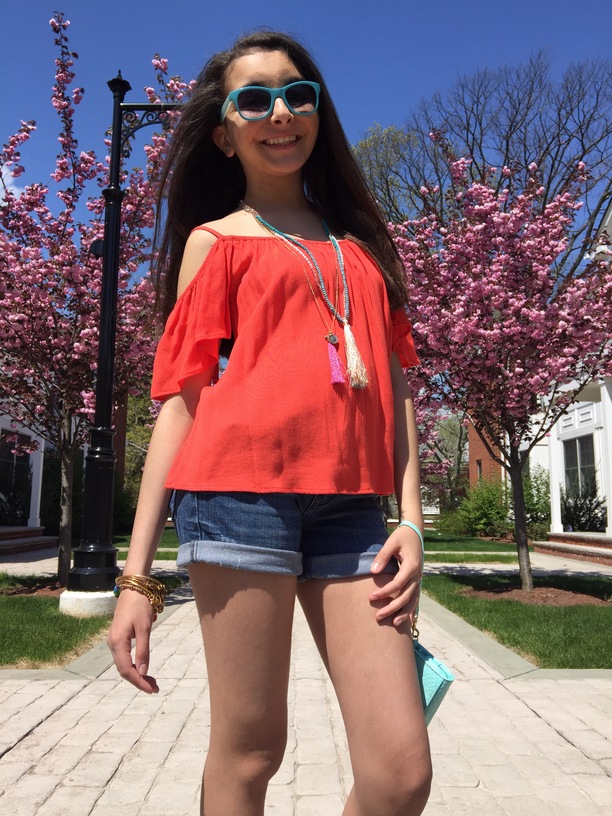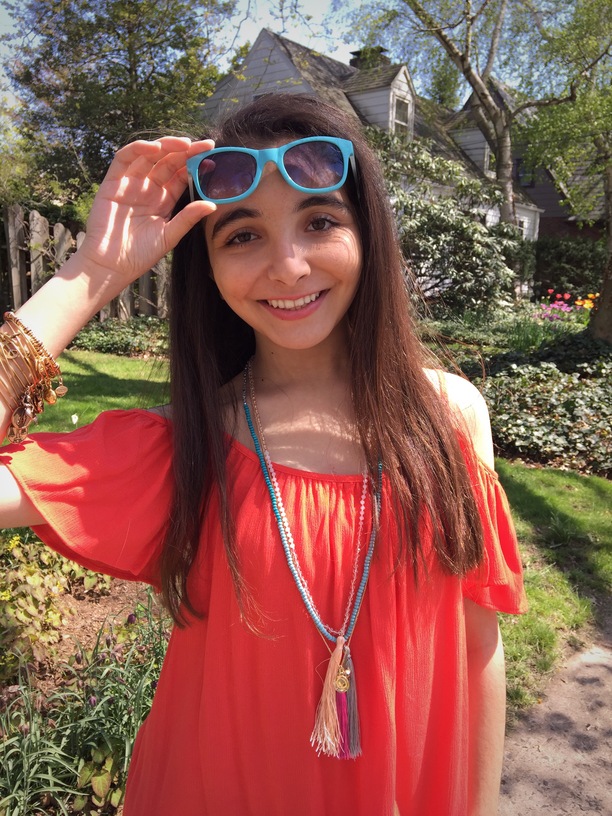 These long, layered, tassel necklaces are actually my sister's, but she let's me borrow her accessories. 🙂
Outfit Details: Top: TJ Maxx / Similar: Here , F21  // Shorts: F21 // Shoes: Vans // Bracelets: Alex & Ani // Necklaces: Francesca's / Similar: Here & Here // Sunglasses: old, from Forever 21 / Similar: JC Penny , F21 // Wristlet: Target
Hope you guys enjoyed my first outfit!  Make sure to check back for more coming soon!
Xoxo,