Happy Wednesday loves!
I've been so behind getting this post up, but it's because I've never had such a busy and fast moving February before!  Normally Februaries are just slow and cold.  But starting tomorrow, the next 10 days are going to be jammed packed with shows and events for fashion week!  Aside from events and very minor shows, I guess this will officially be "my first one" since I am no longer a student and actually have time in my schedule, haha.  AzArAm has teamed up with some places to bring you all the behind the scenes of some MAJOR shows!  I'm sooo excited to share them with all of you! 😀
Aside from fashion week, next week is also Valentine's Day!  I'll be spending it at work then covering some shows, but I couldn't hold back from putting just a little festive look together. 🙂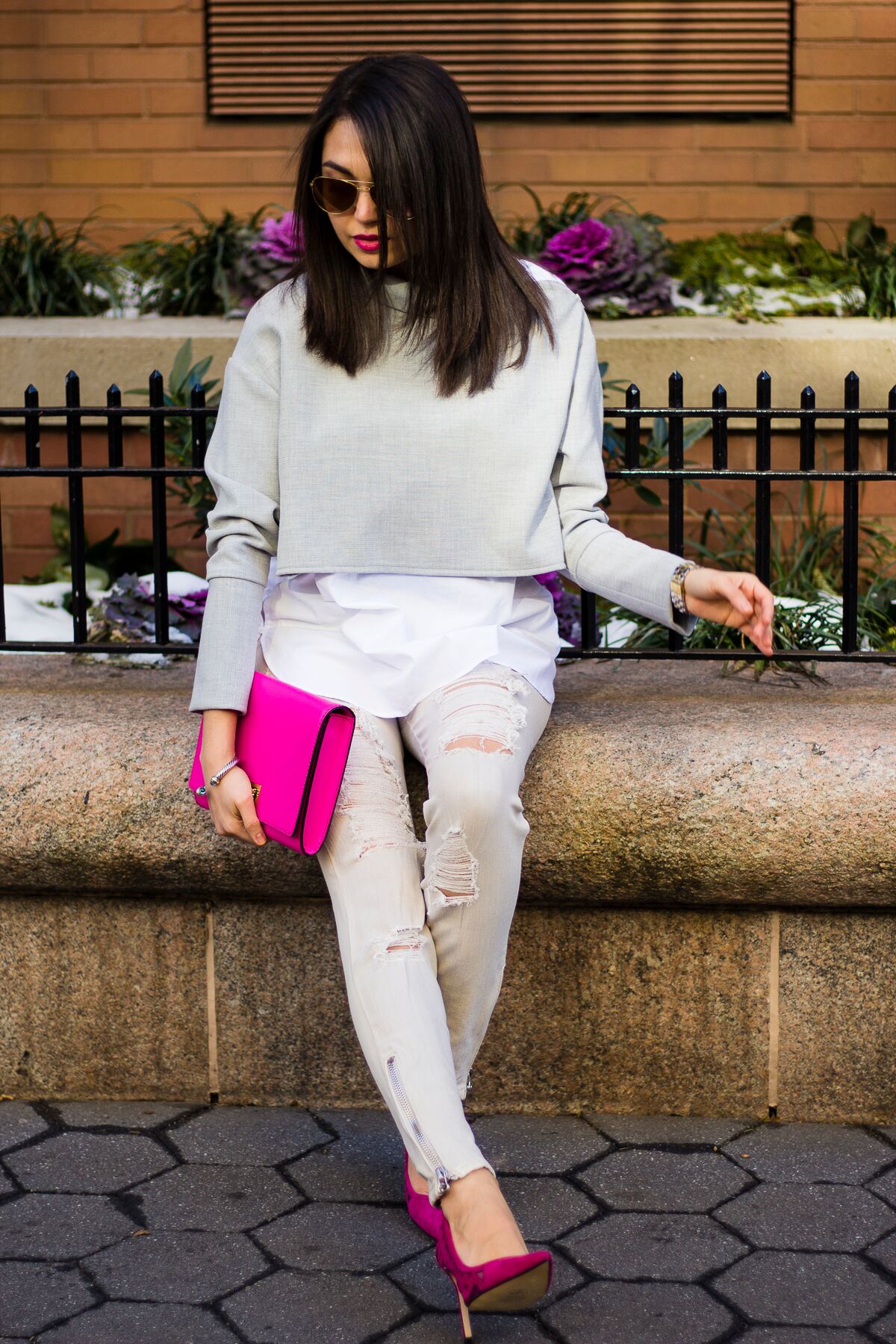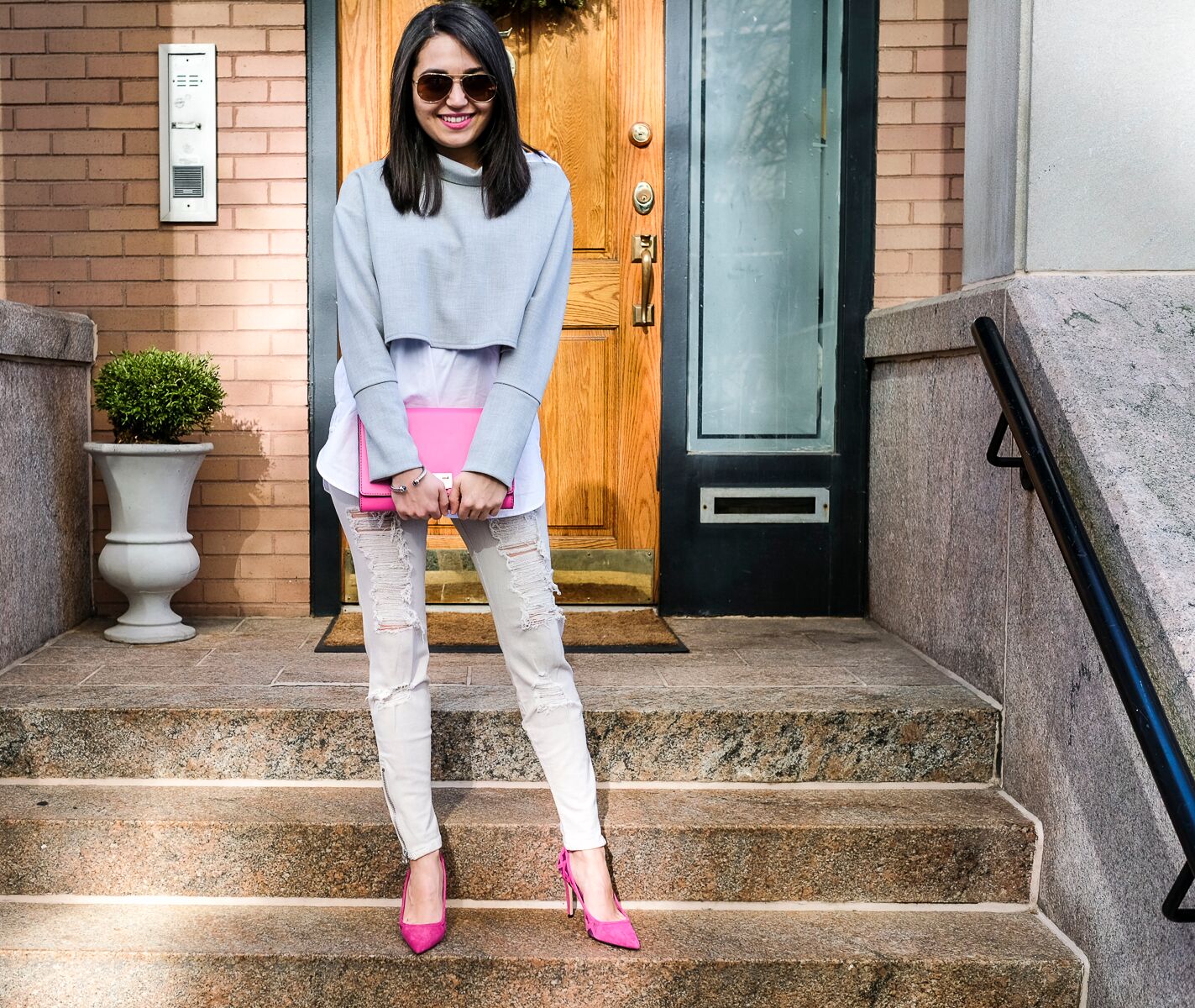 I'm obsessed with the structured layering of this blouse (Zara)!  I kept the look pretty monochromatic with matching ripped gray jeans (Joe's), but then had to add some color with a bag (Kate Spade).  I decided to keep the pink going with matching pumps (Mango) and a bold lip (NARS).   You can shop all the products below!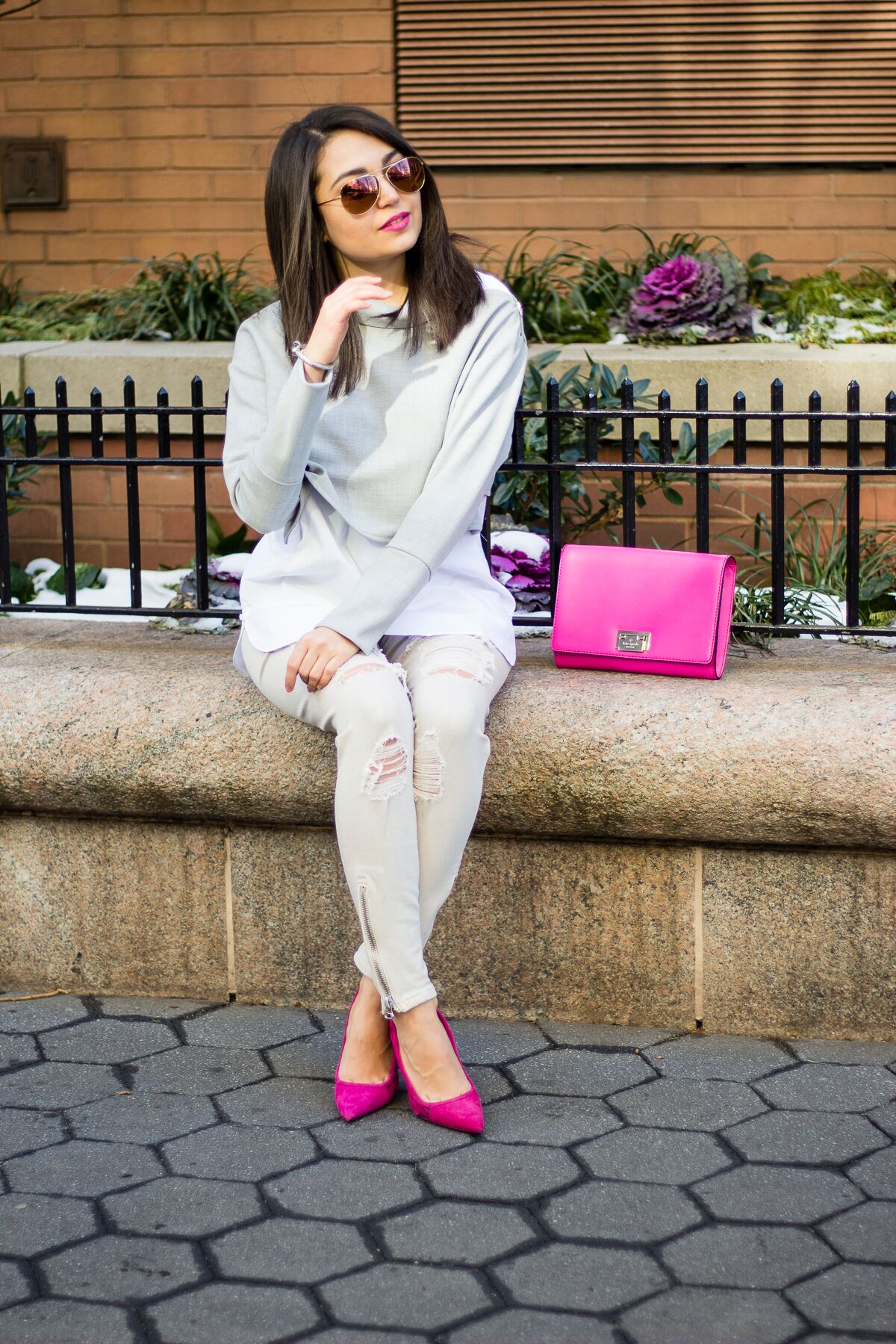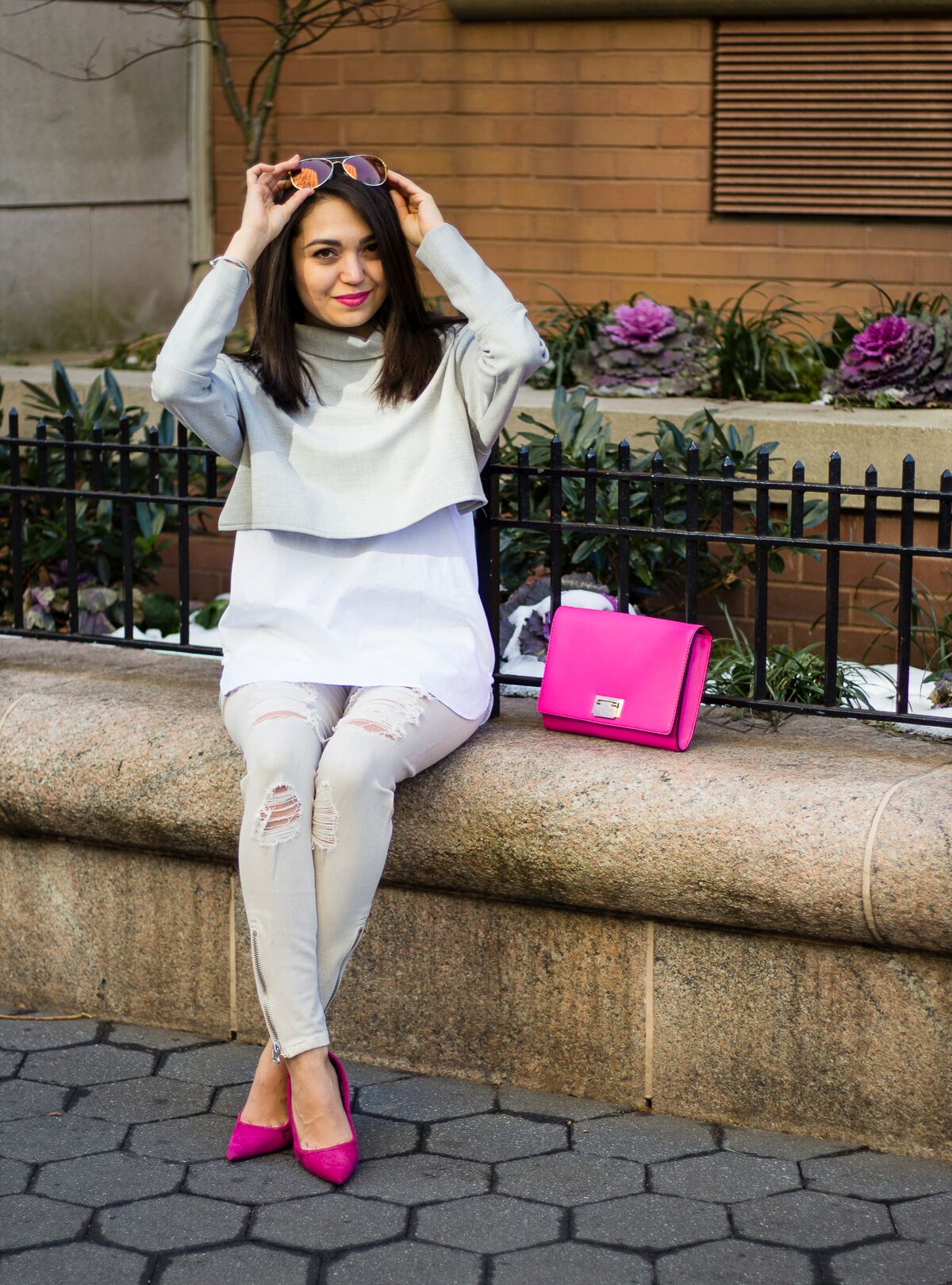 Stay tuned for fashion week coverage!  I will be posting a ton to both my Snapchat and Instagram story, so be sure to follow along! @azaxdeh
XoXo,