Spring Date Night… & A Look At My Love Life
Before we get into the outfit details let me clarify something… I was not actually going on a date.  (Hello immediate and extended family members who may have gotten excited by the title of this post.)  This is a WOULD BE outfit if someone were to actually ask me out for a wine and dine. Well, it's usually just 'dine and dine' for me because of the whole no drankin' thing I've been doing for the last 26 years.  But yes, today I am going to open up to the INTERNET (hoping I won't regret this) and talk a little about my love life, or consistent lack of it.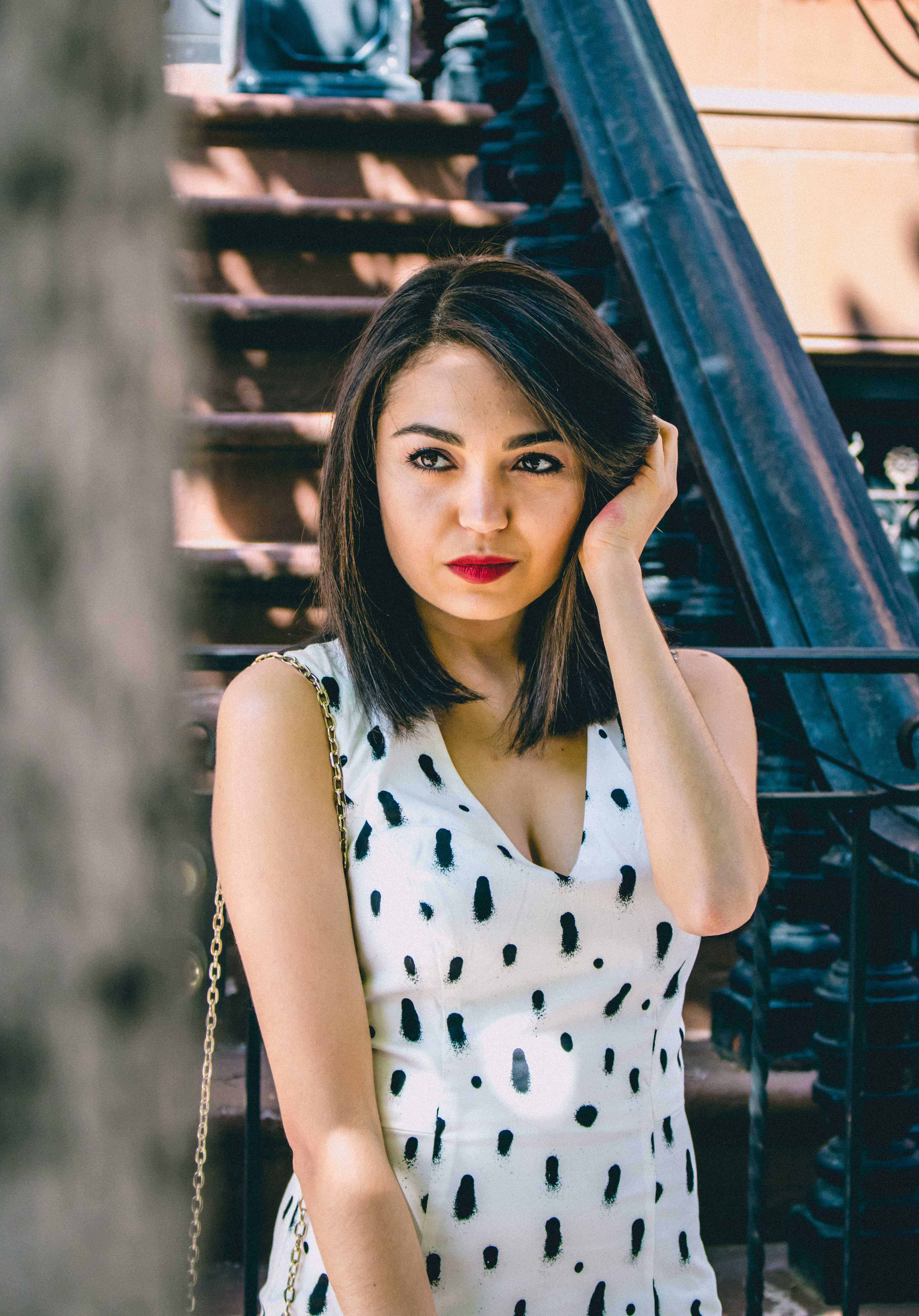 Let me be fair.  I have the spent the last number of years working my ass off to get where I am today, building my queendom.  So I'm not here complaining 'oh boo hoo I am single,' because it was not something that even crossed my mind.  Lately though…
I'm in my almost upper 20's about to graduate with a master's (hollllaaaa!!) and a small part of me imagines what it would be like to have a little companionship here and there.  When did I even start thinking about this?!  I'm declaring this as my quarter life crisis because a couple years ago I was so fiercely opposed to the idea of marriage.  It also doesn't help that I'm a hopeless, old soul romantic on top of being super stubborn, because I'm trying to meet someone organically.  As such, I refuse to even entertain the idea I will meet someone out in a bar or club.  And dating apps?  I just don't want to say that I found my S.O. because I swiped left or right or whatever it is.  I have plenty of friends who have had a ton of success on dating sites and apps, and I'm happy for them!  But I can't let go of the notion that I want to and WILL meet someone organically in a library or museum or other very rom com New York City location… I'm embarrassed to say this out loud!
Anyways, how did this conversation even come about?  Well my wonderful photographer and I were shooting this look and we kept joking how it looks like I'm ready to go on a date.  She was even instructing me to look like I'm waiting for my date!  So here I am, waiting for my rom com moment… Waiting outside the brownstones of New York City…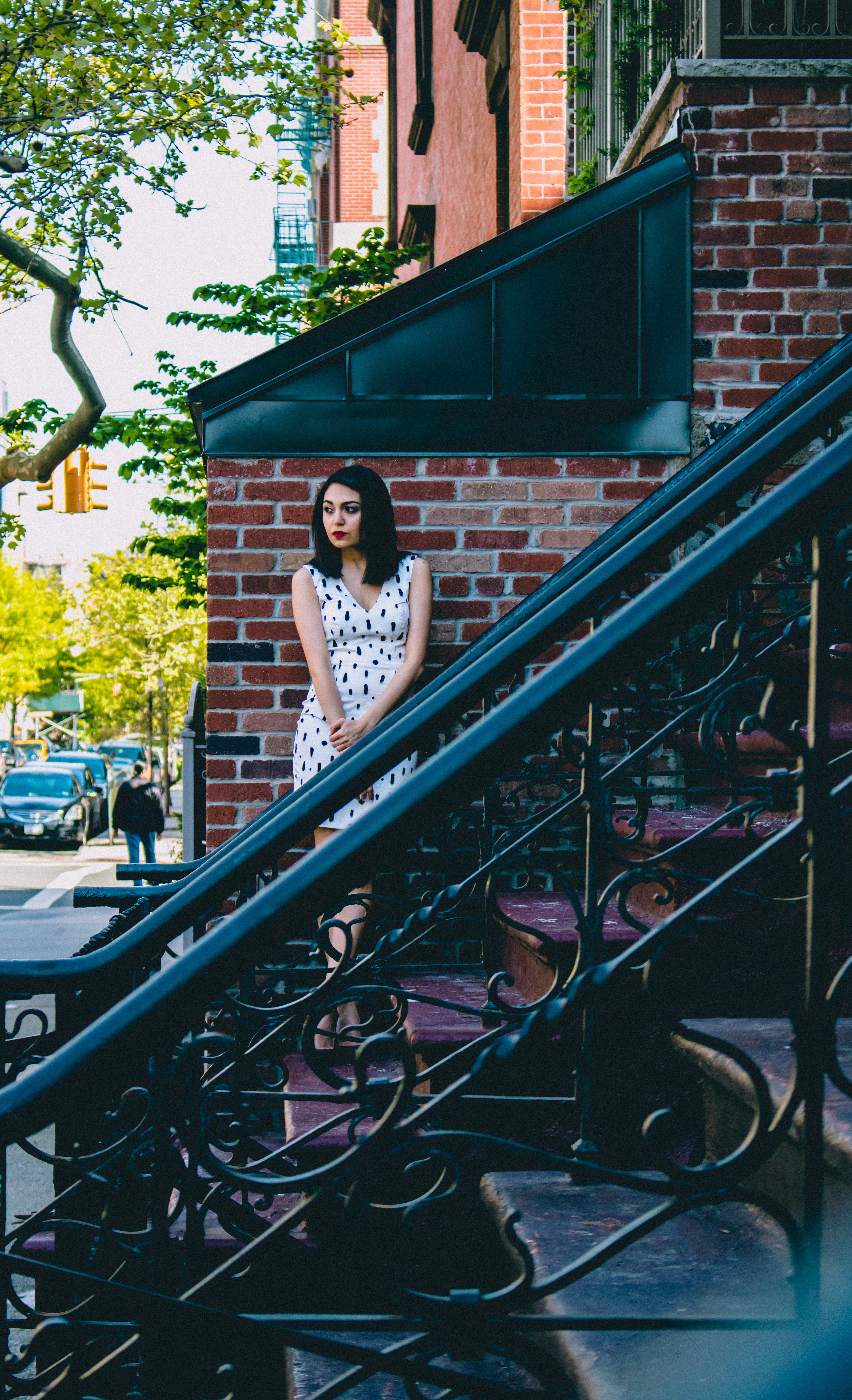 Outfit Details: Dress (similar) Rachel Zoe, Greylin, Revolve, Off 5th // Shoes, Christian Louboutin // Bracelet, J. Crew // Bag, Love Moschino // Lipstick, MAC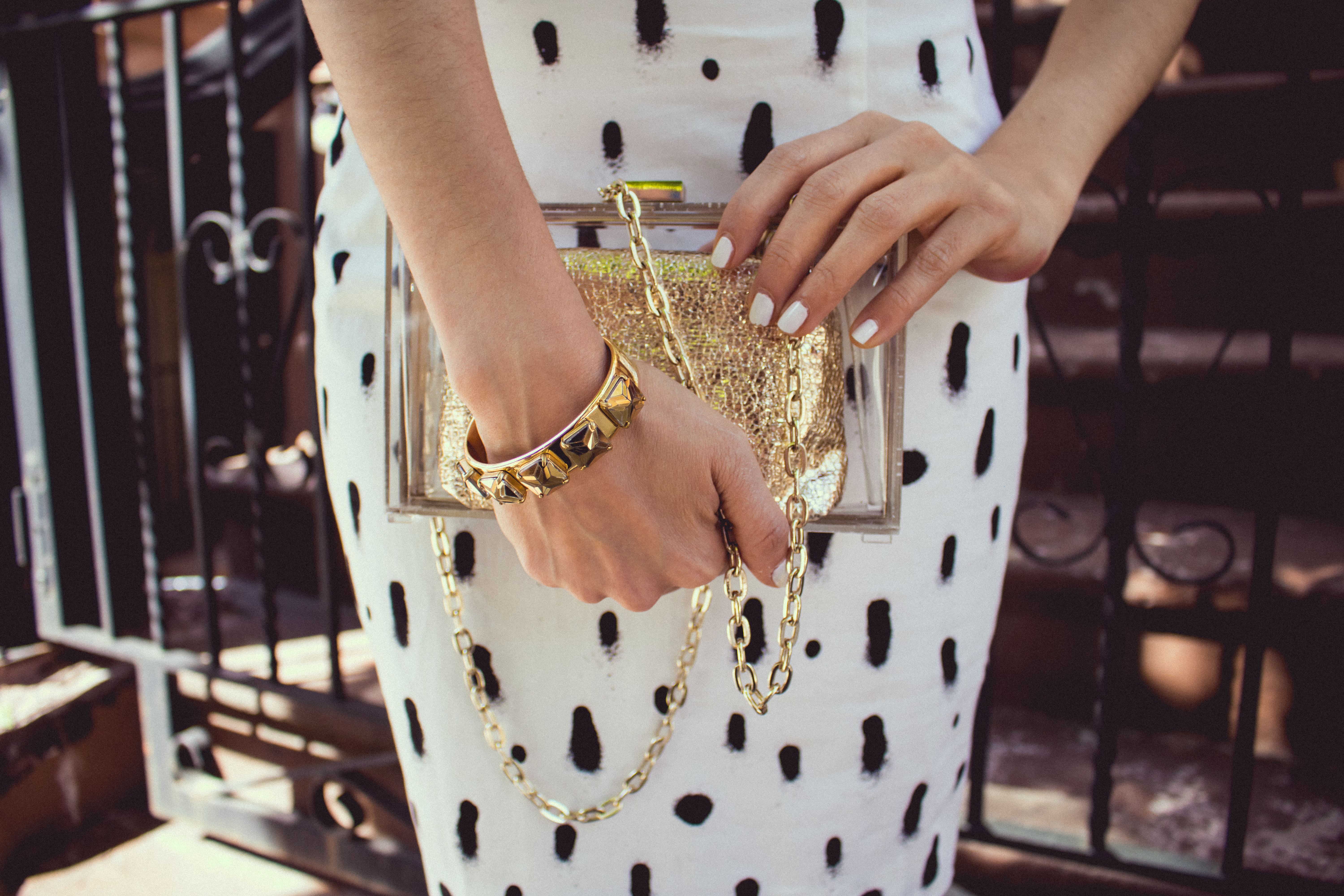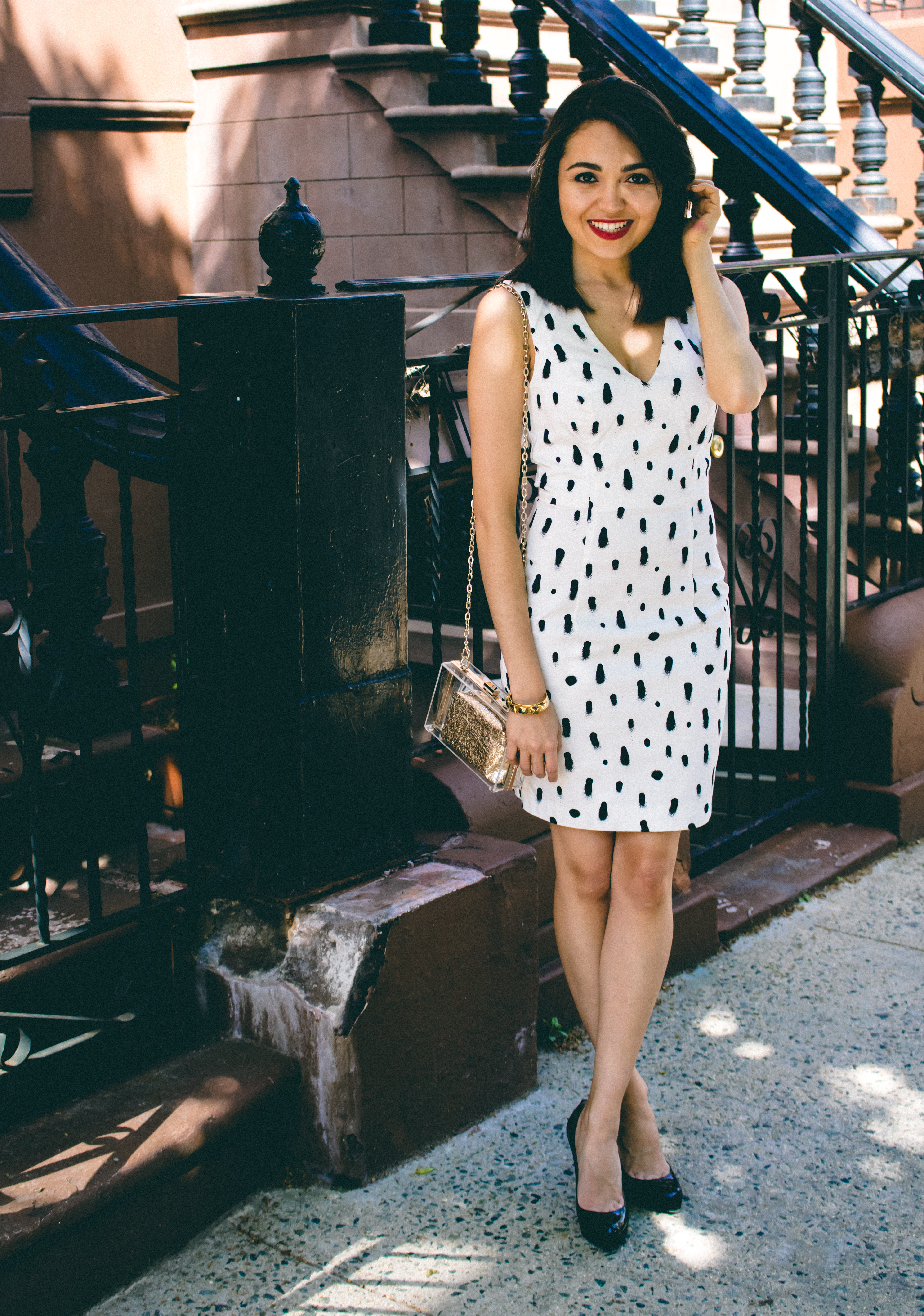 Quick break to discuss this look.  I actually would wear something like this if someone were taking me out!  I found this French Connection dress a couple months ago on a fantastic sale and can't wait to break it out all summer.  Would also style it for work with a blazer and different shoes!  I've linked similar dresses above- check them out!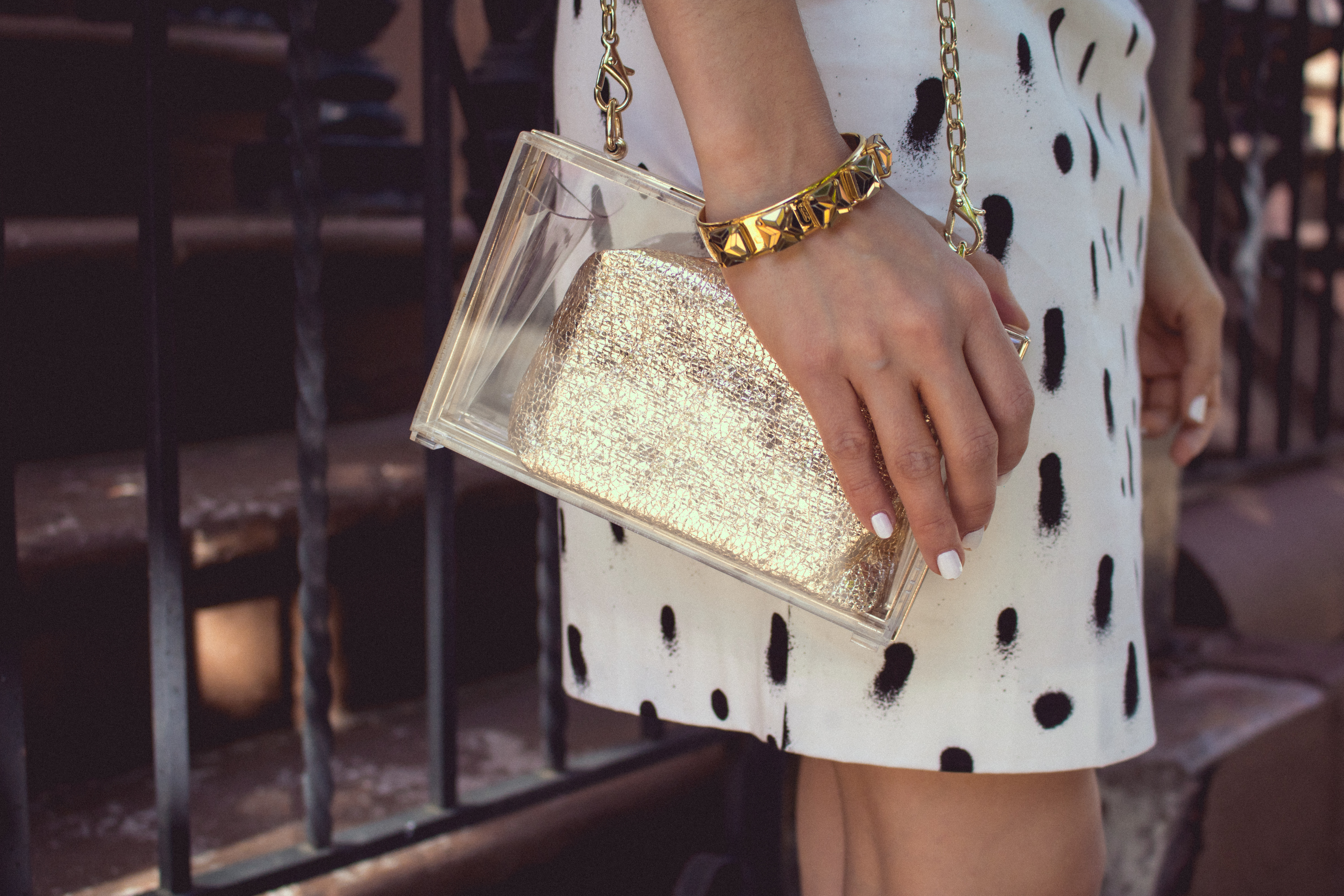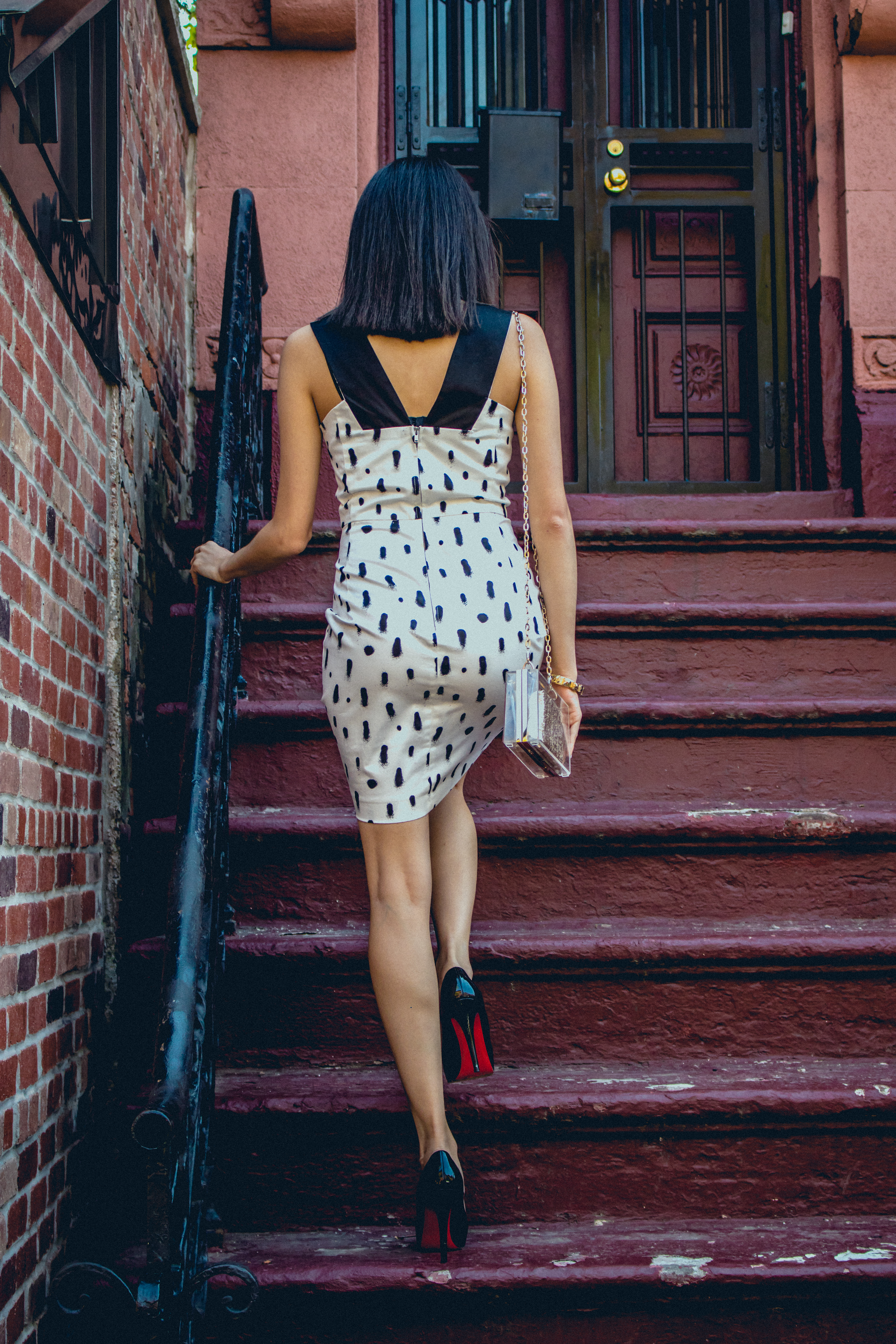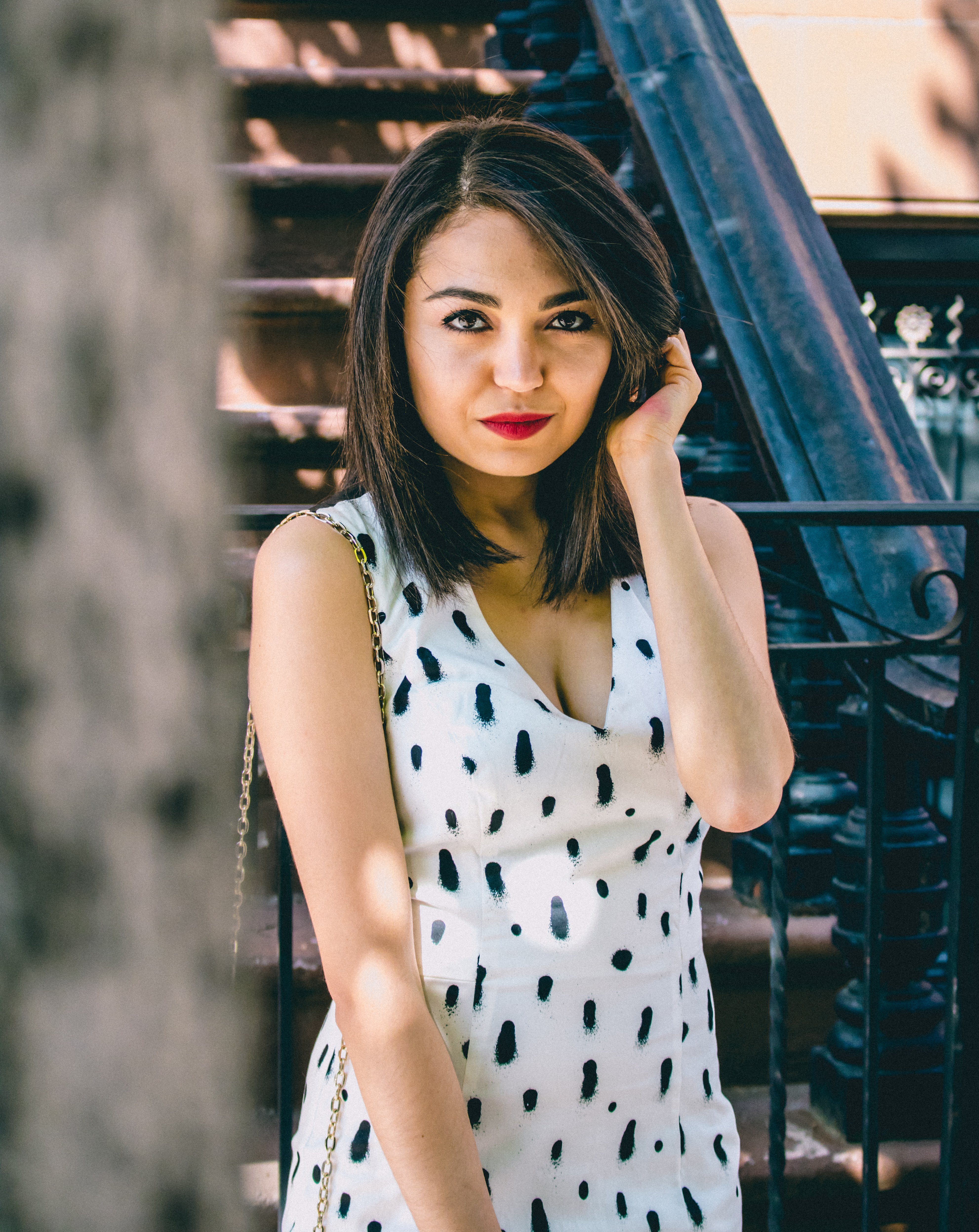 I'm a little scared to press 'publish' on this post, but what is the point of being a public figure if I'm holding back?  It's 2016 and I don't think just putting the posivibes through positive thinking and mediation is enough.  So here I am, manifesting on the Internet that I am ready to put myself out there… stay tuned.
XoXo,

Photos C/O Amelia Edwards