Springtime with Shop Soko & Charity:Water
Good morning AzArAm fam! I'm baaaaack!!!!!  The last few months have been straight WERK studying about ethical and sustainable fashion, connecting with global impact brands and PR companies, and planning some fun events coming in the near future… 😉  I also found a new photographer (like I actually interviewed a pool of people after not one, not two, but THREE ads on Craigslist and numerous Facebook groups haha!) who is super talented and I'm really excited to be creating content with!  I'm working out almost every single day, volunteering whenever I can, recently added collagen to my morning smoothies, and last week I spoke with Queen Anna Wintour in the elevator.  It was literally only about which lobby the elevator was going to, but I feel like I need to include that here so I never forget it lol!
Work (Glamour, Brides, AND Allure now!!!) is another blessing on it's own.  I still love walking into work every single morning and I'm so grateful to work with such strong, inspiring women every day.  Anddd that's my little housekeeping update, haha! Just manifesting that positivity and trying to put it back into the world, you know? 🙂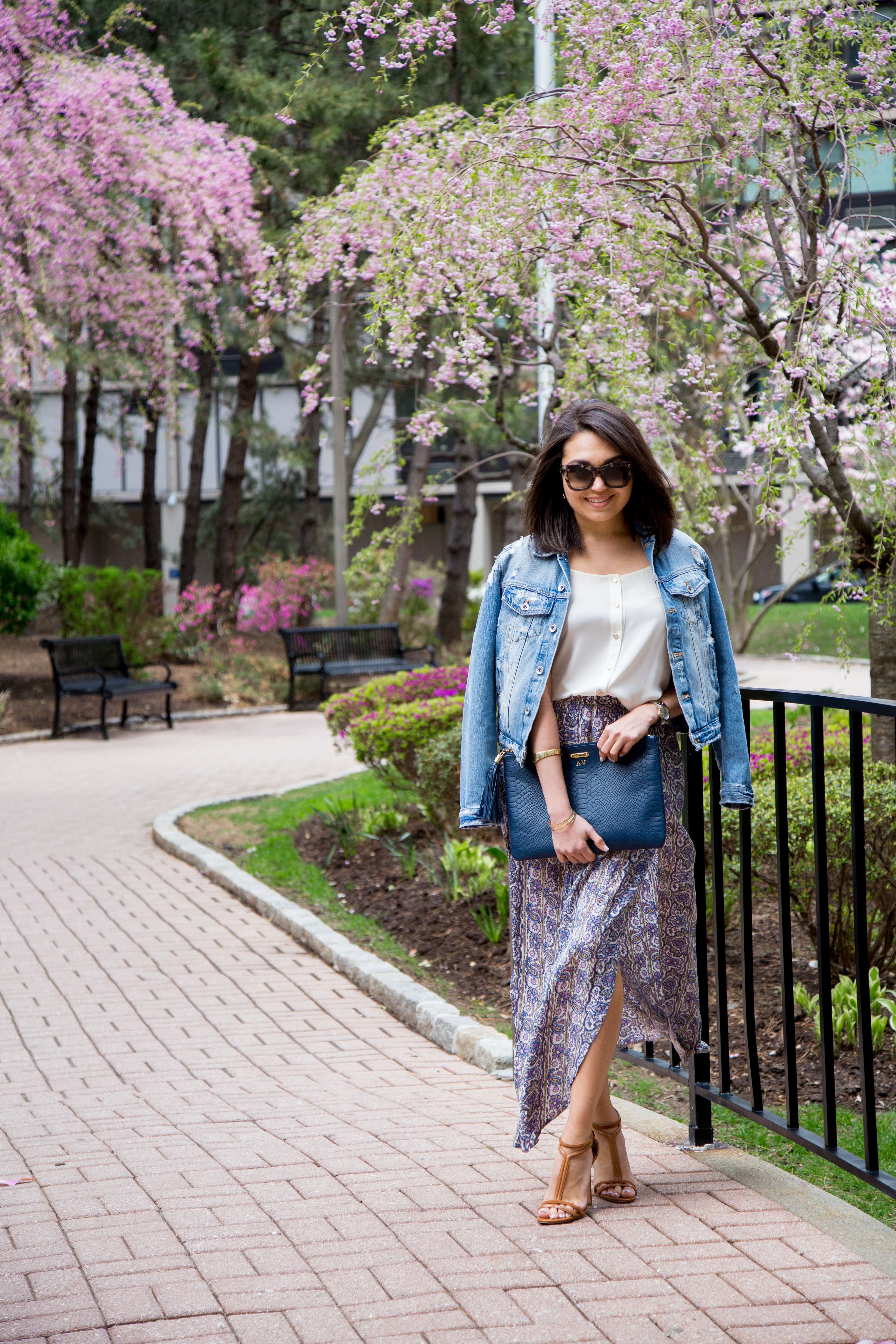 Today I'm really excited to share a jewelry brand that I recently discovered and fell in love with, Shop Soko.  Shop Soko is both ethical AND sustainable.  Every item is made by local artisans using heritage practices in east Africa, providing jobs, and uses locally-sourced, eco-friendly material.  (Um, WOW!)  Now get this, I was invited to meet one of the founders at CHARITY:WATER!!! Like… THE charity:water.  (Cue pause for dramatic effect and a breakout of excitement here.)
I am telling you, when you have good intentions, the universe responds.  My good intention is to teach and influence my readers about fashion that gives back both ethically and sustainably, and through that I was invited into the HQ of one of the most impactful organizations in the world!  The highlight was meeting charity:water's CEO Scott Harrison himself (Google his story because it is amaaazing!) and he just HAPPENED to swing by when I was there.
Shop Soko did a spring collaboration with charity:water where pieces reflect water droplets—so cute!—and 20% of sales goes to charity:water initiatives.  Mother's Day is this weekend… I'm just saying… you can give a gift to your mom that also gives back to many moms in Kenya! 🙂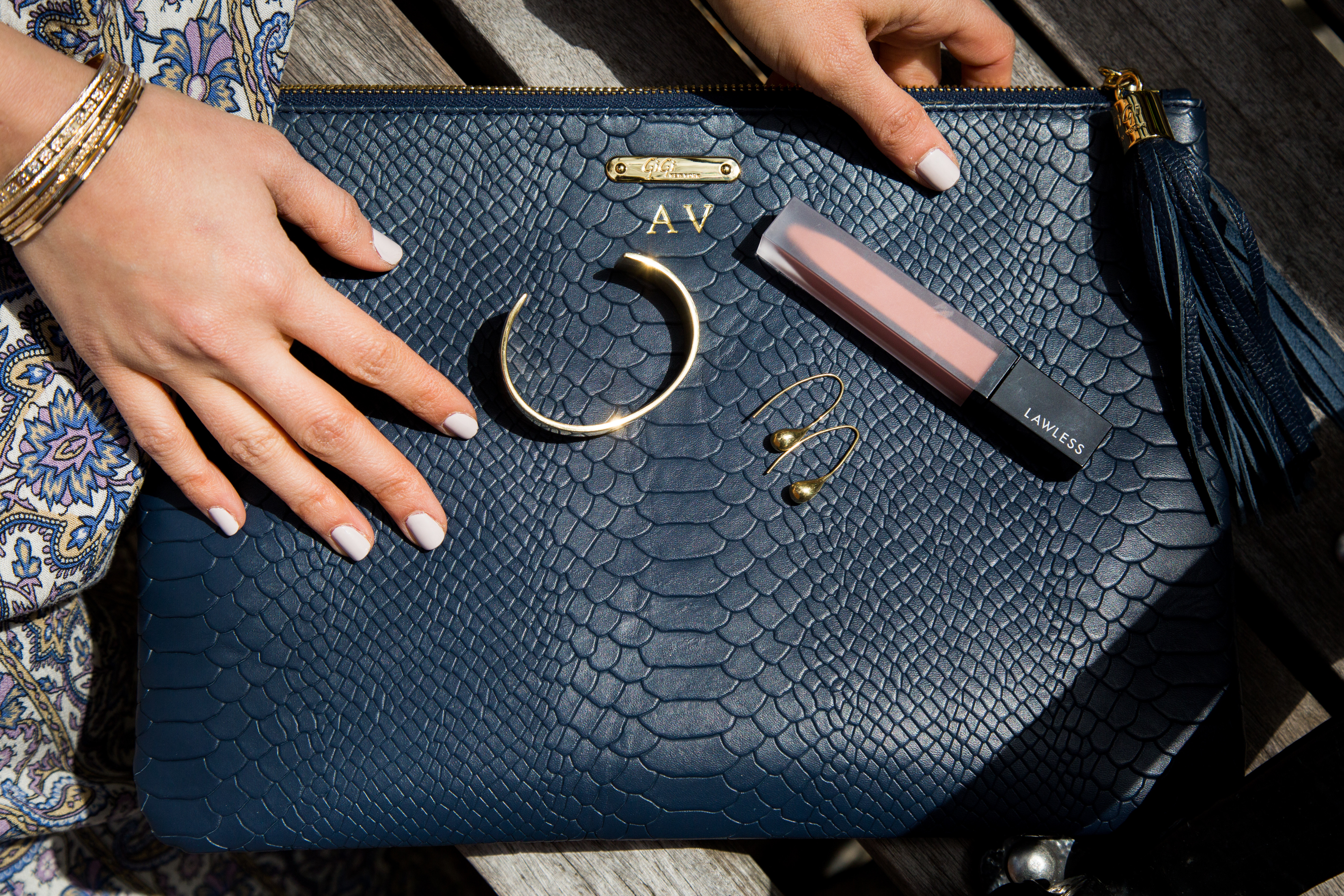 For my look here, I wore my Shop Soko x charity:water earrings and my favorite Shop Soko cuff with this outfit that screams S P R I N G T I M E.  An easy, breezy floral maxi skirt (which I lovingly took from my sister's closet), a silk cami, and a denim jacket thrown over the shoulders is the perfect spring uniform in my opinion.  For accessories, I carried my navy GiGi New York clutch (linked below!) and you know I don't leave the house without a pair of oversized sunnies.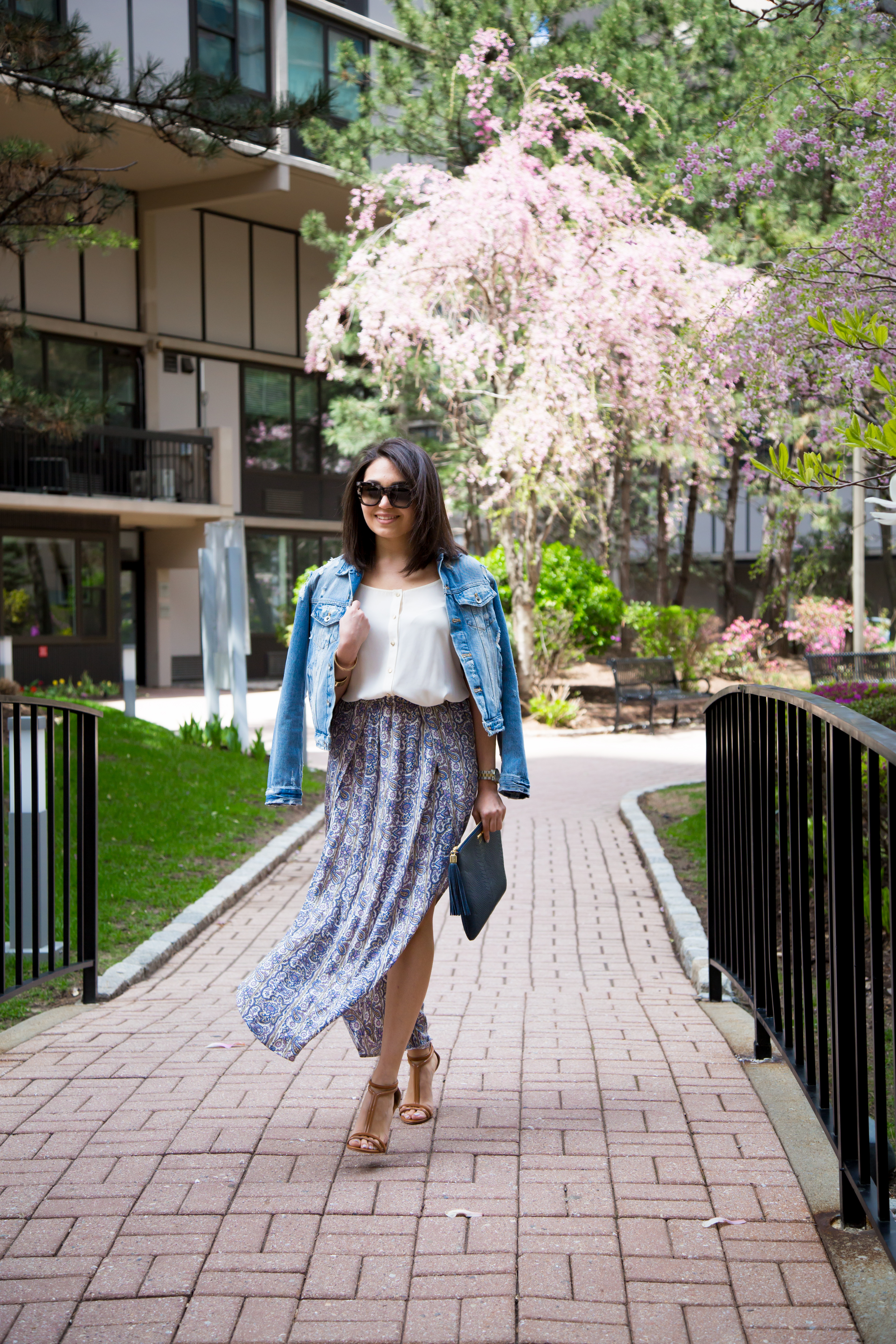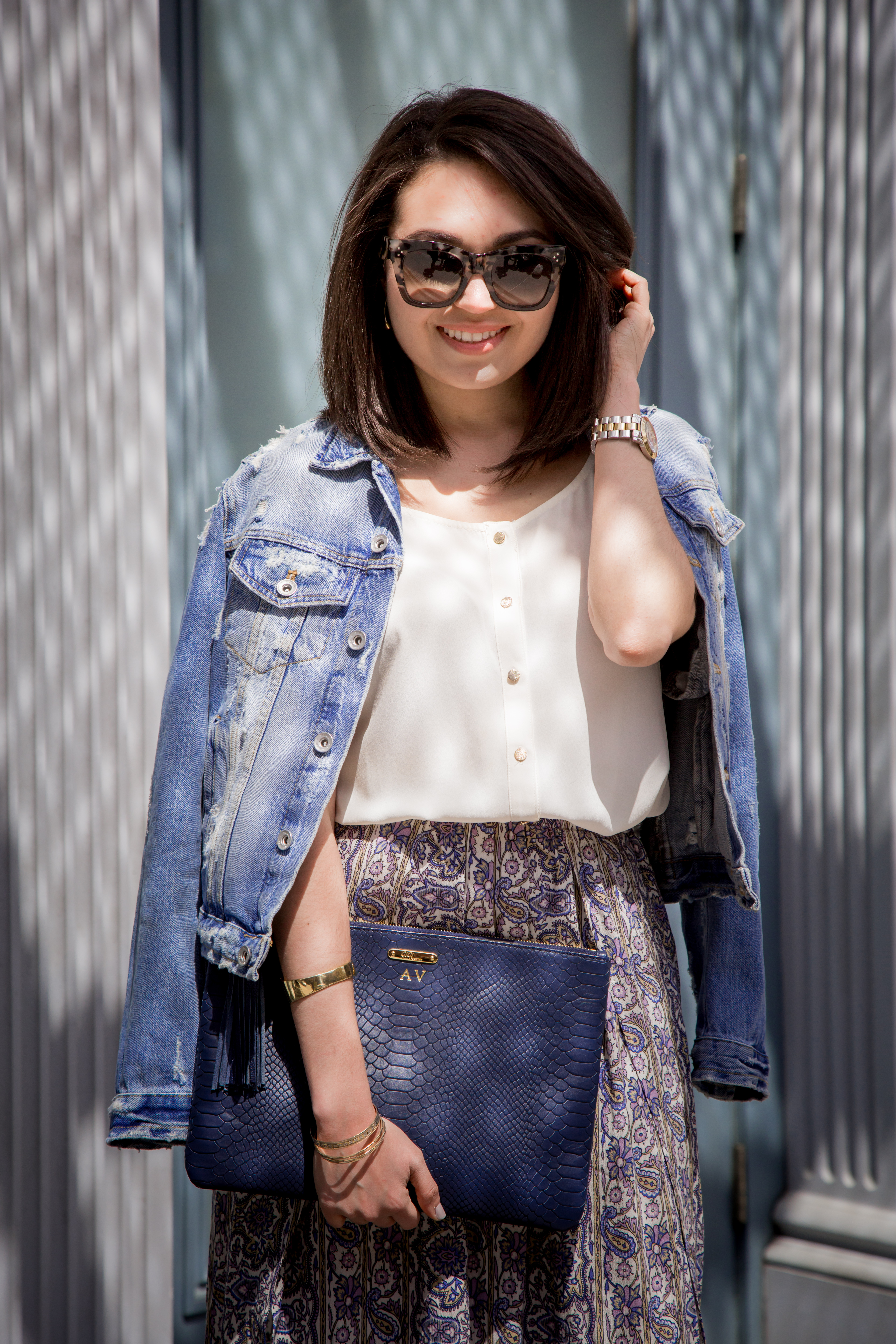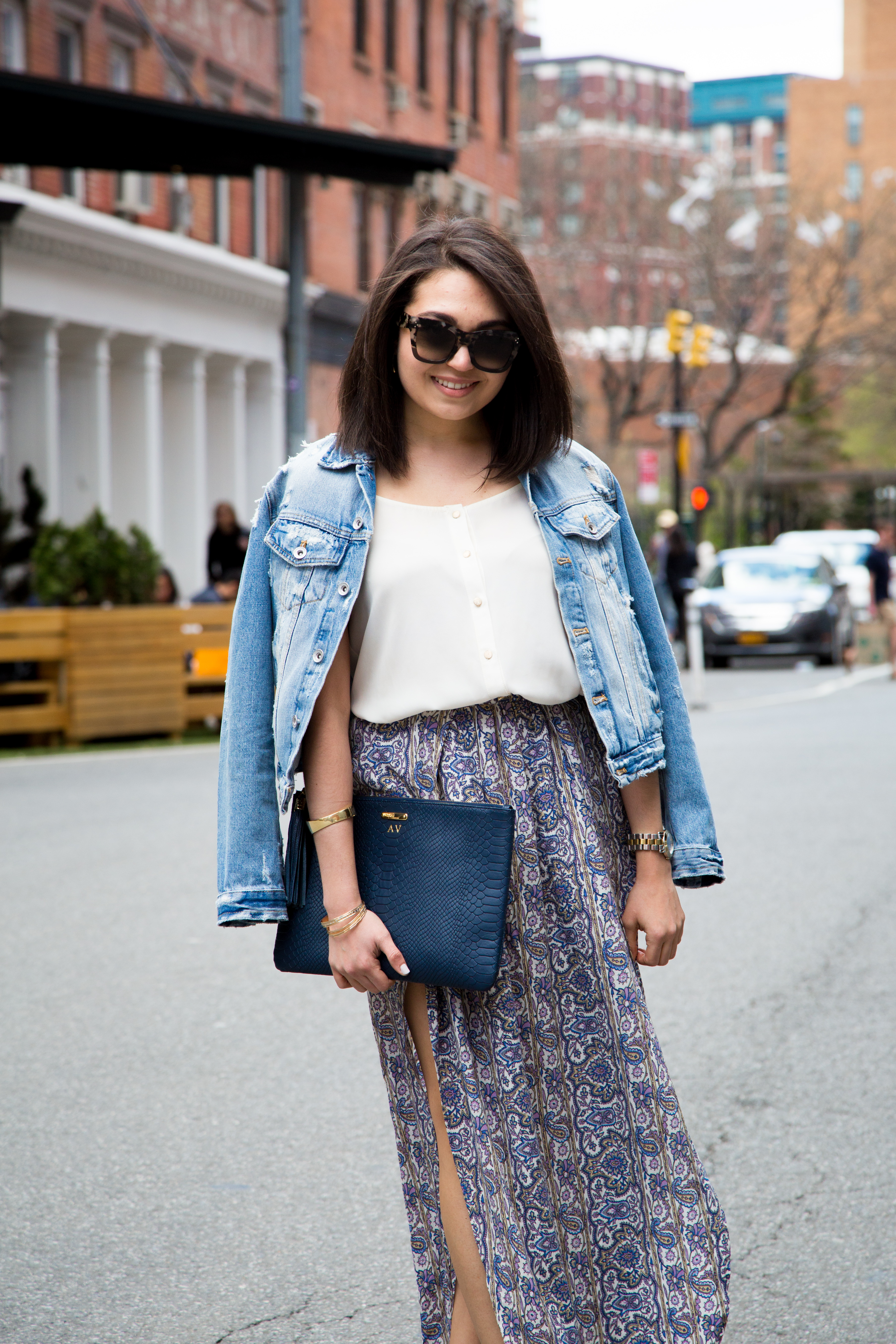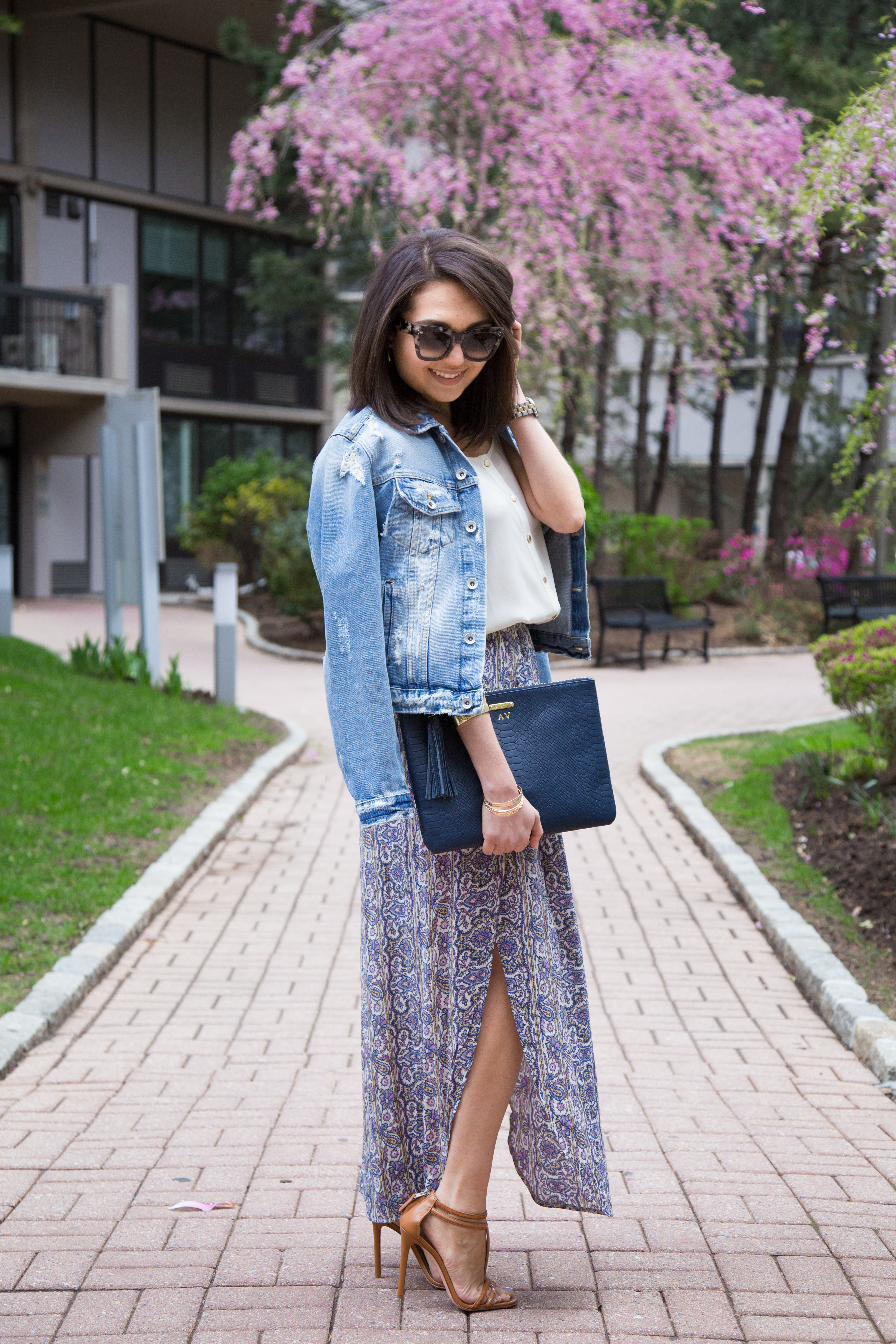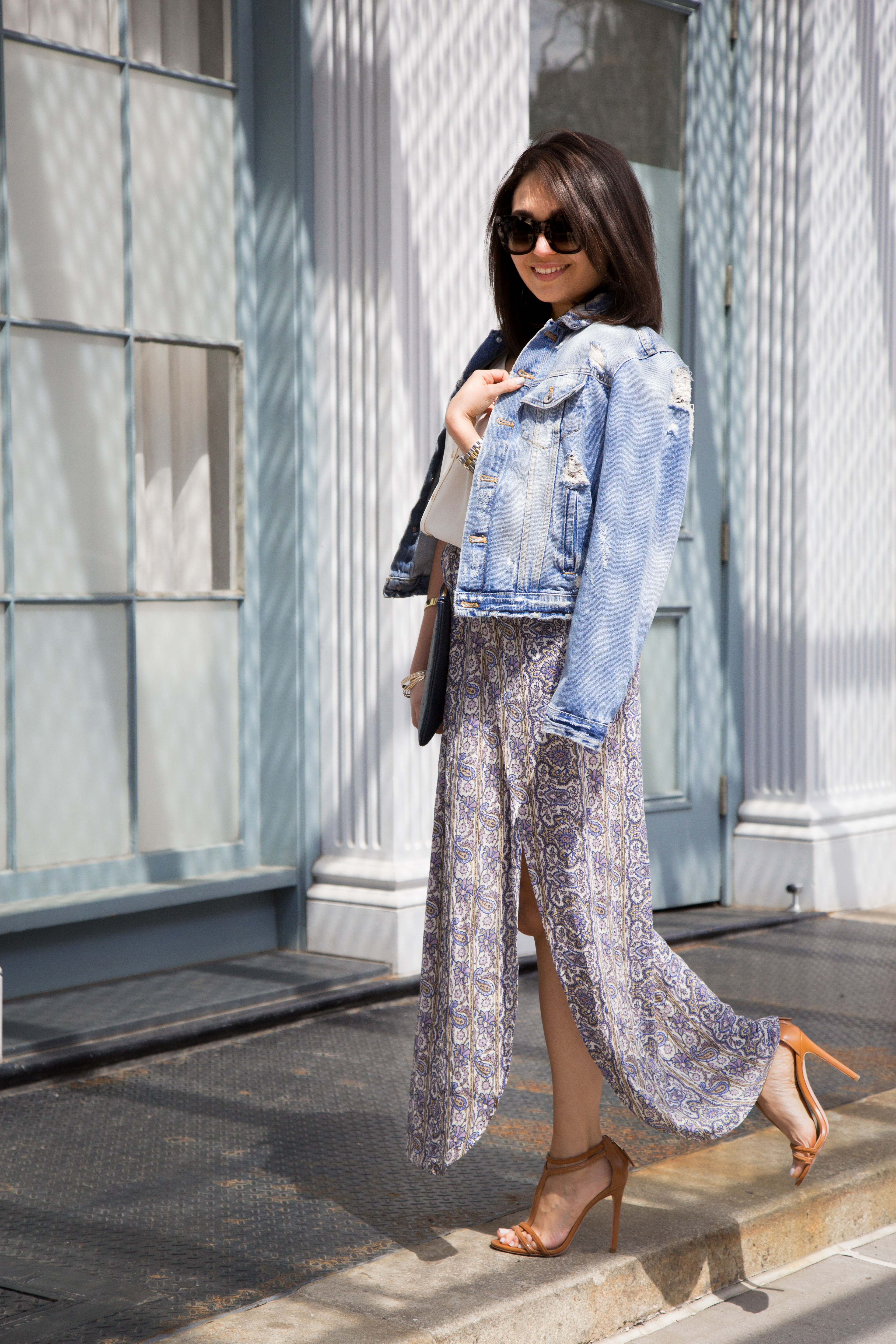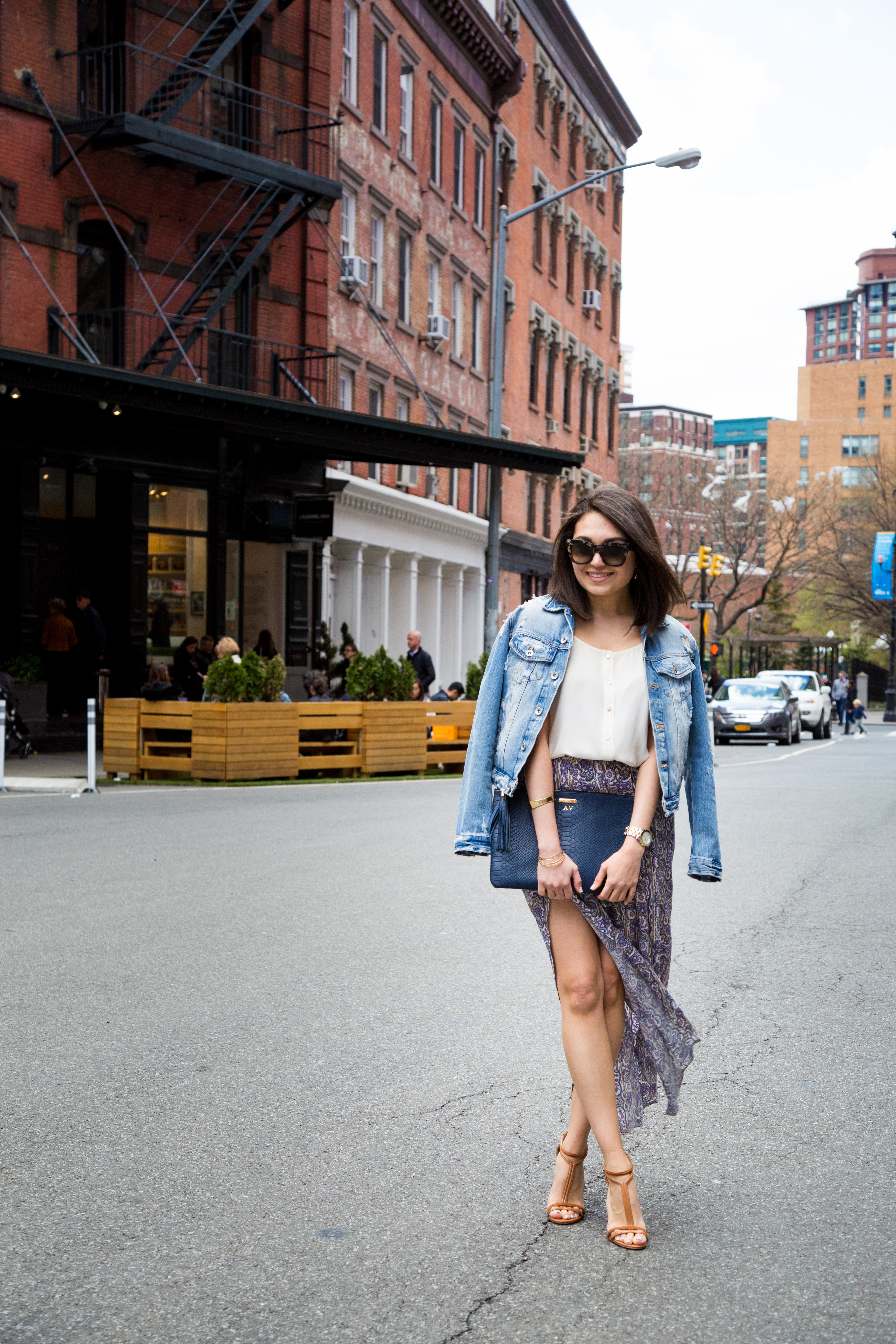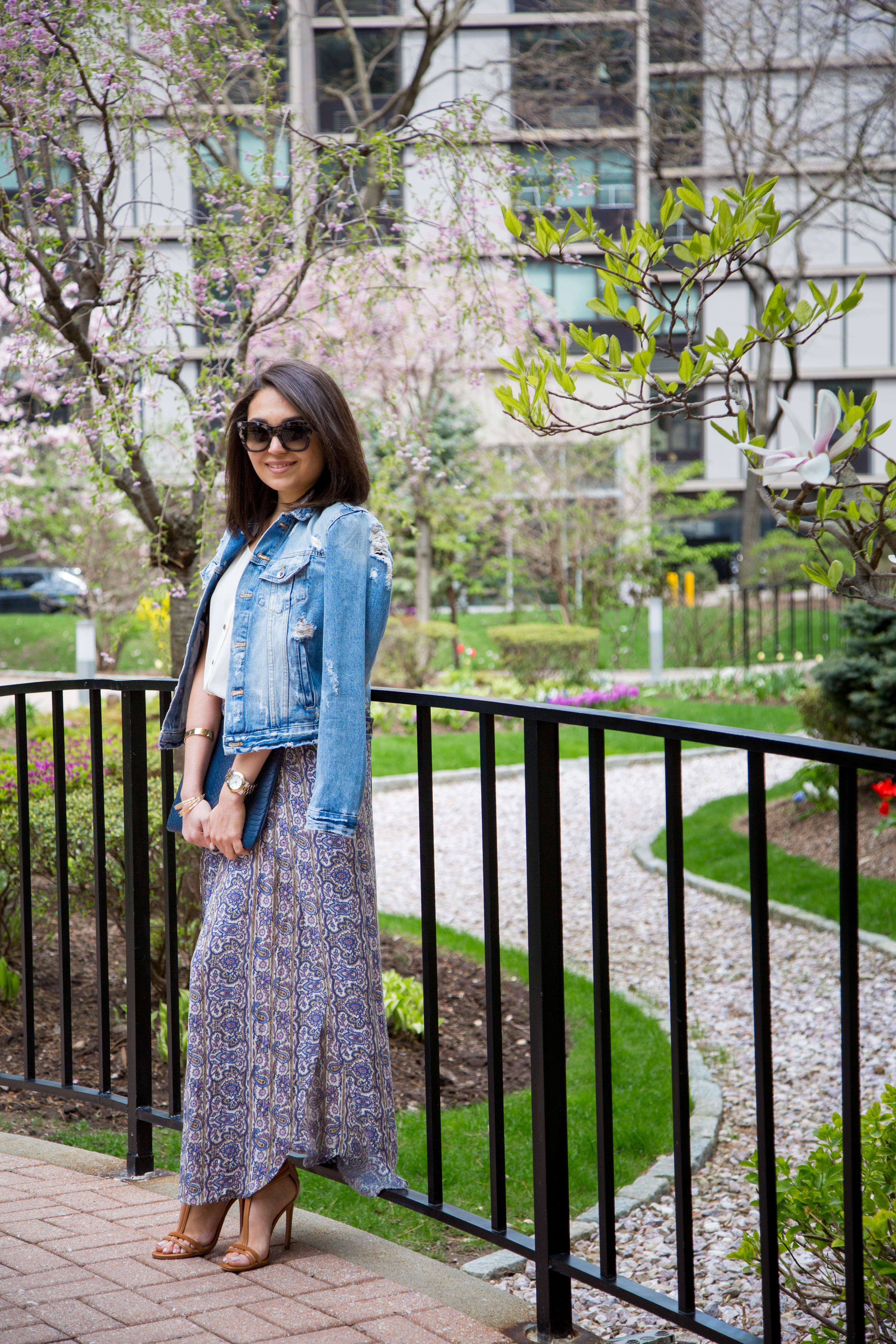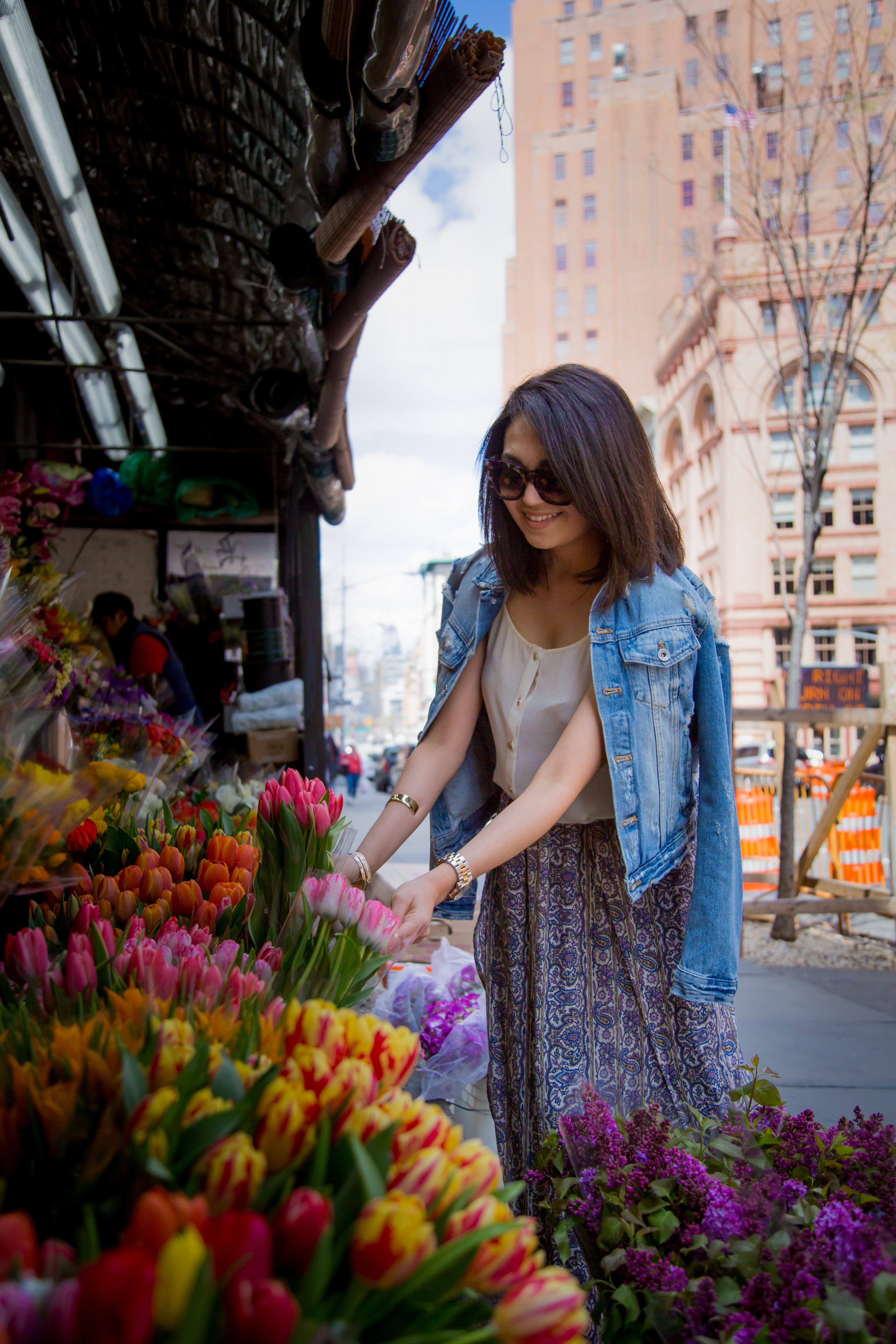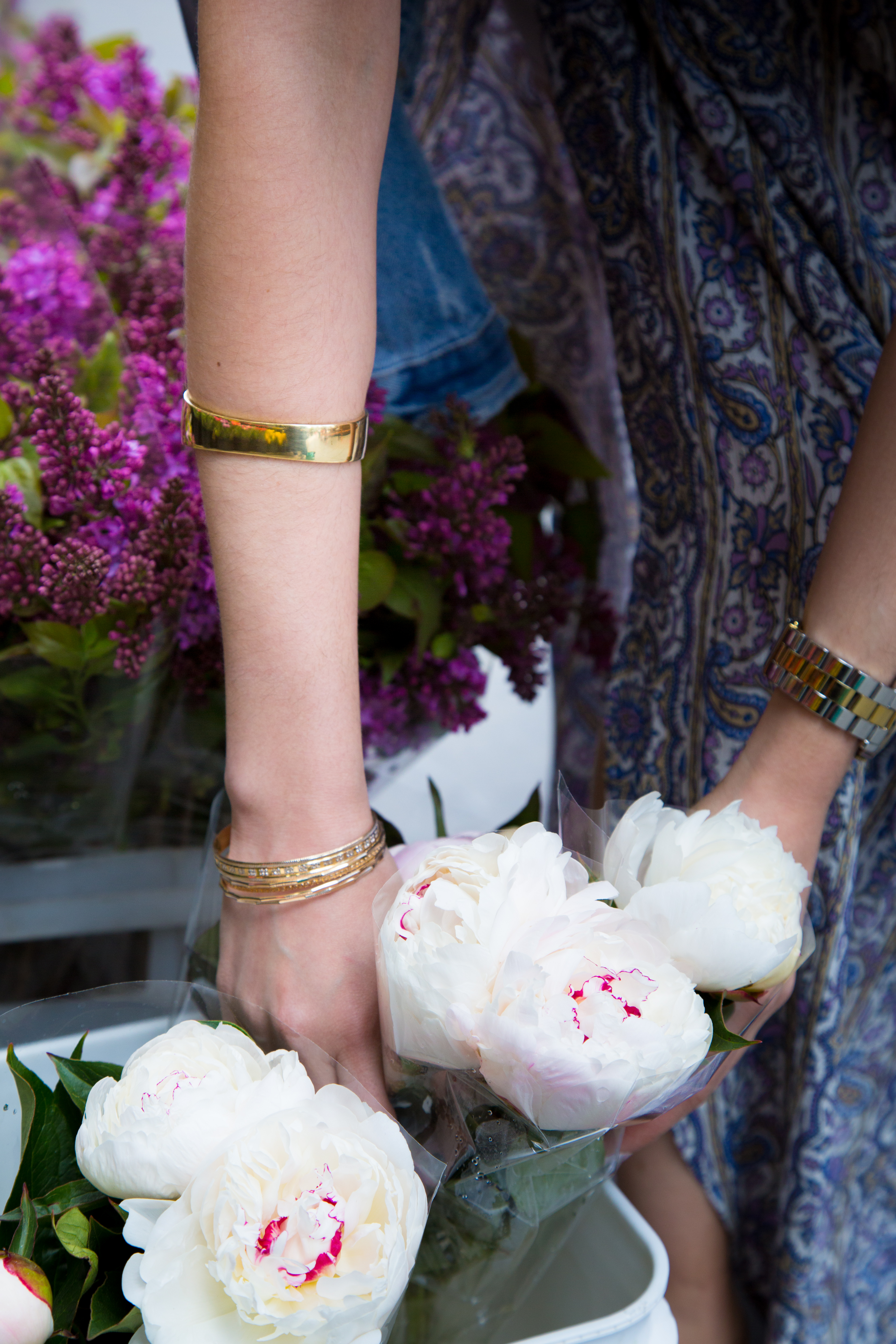 What do you think of Shop Soko?  If you're all about trendy, minimalist jewelry, I think it's perfect.  Plus, you just feel so good when you know what you wear makes a positive impact in the world!  I'm so beyond excited to be back in the blogging game and to share ETHICAL fashion with all of you!  My passions in life are humanitarianism, journalism, and fashion.  And I think I've found a way to combine all three into my little blog here. 🙂  Stay tuned because I have a LOT coming your way.  Shop my look below!
XoXo,

Photos C/O Daniel Kerrigan