Hi guys!
So this week is S P R I NG, which also means it's the Persian New Year!  This holiday dates back thousands of years, and it's actually older than any of the major religions in the world.  It's completely cultural and very symbolic.  It also happens to be my favorite holiday!  The Persian New Year lasts for 2 WEEKS (!!!) so there is a lot of celebrating coming my way!  I was putting together some fancier looks for the occasion and had to share this one with you…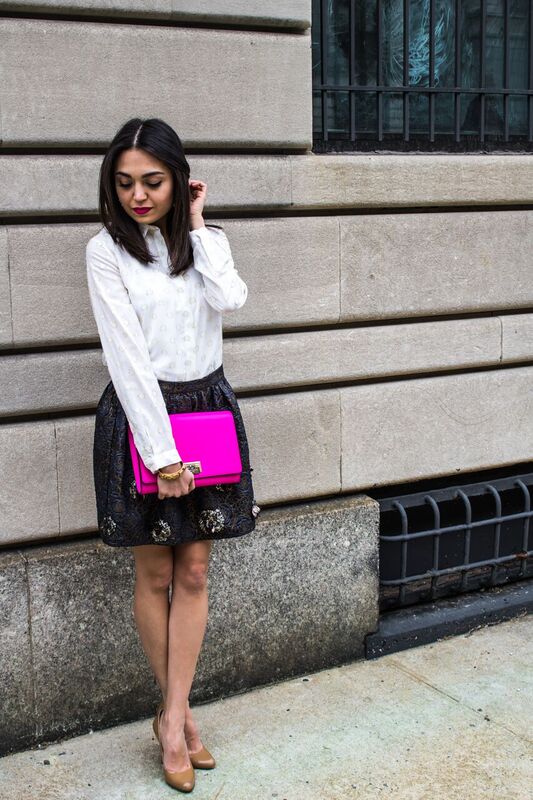 Outfit Details: Skirt (similar), Hoss & J.O.A. // Blouse (similar), F21 // Shoes, Christian Louboutin // Clutch, Kate Spade // Earrings, LuLu Frost & ModCloth // Bracelet, J. Crew
Both the skirt and blouse are from Zara.  The skirt is from two years ago and the blouse I saw in stores this last fall, buttttt sticking to my strict student budgeting this year, I didn't buy it and hoped it would still be around after the holiday sales.  Guess what?  There was ONE!  I'm OBSESSED with the sheer gold detailing!  So now it's been hanging in my closet for two months and I knew I wanted to debut it closer to spring.  I've paired it with this embroidered skirt and my favorite nude pumps, but decided to add a pop of color with this clutch!  (It's actually a cross body, but I removed the straps!)  A couple delicate pieces of jewelry, and I'm ready to head out!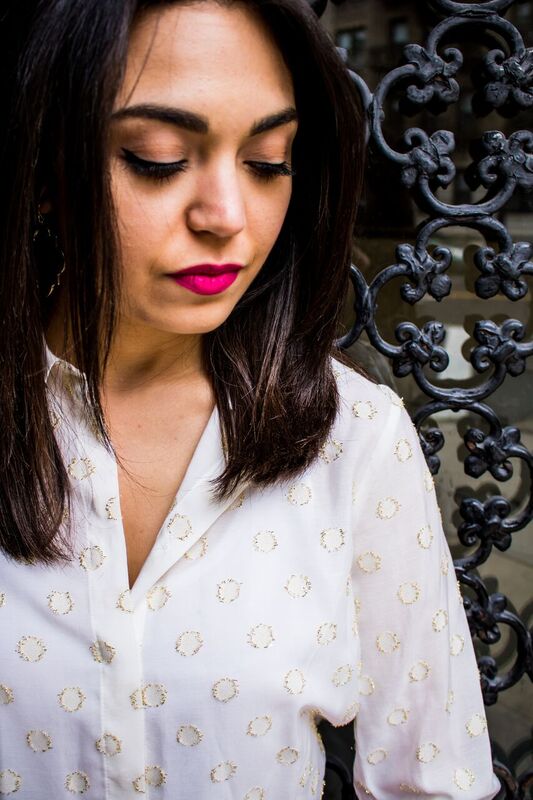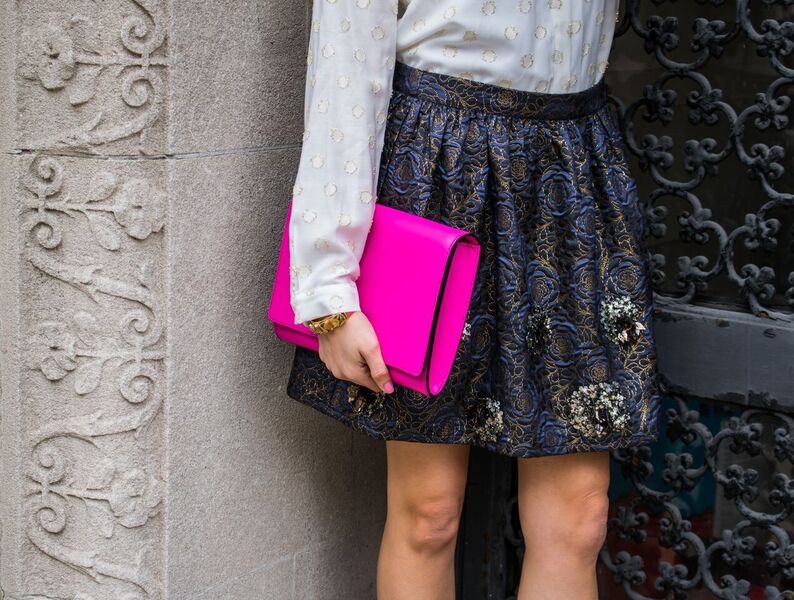 This is a pretty sparkly outfit, but still subtle.  It's loud, but not too loud so that I could add just one more pop of color with this bag.
I just looooooove these detailed shots my photographer, Amelia, took.  She is so talented and has a killer eye for details!  She found this super pretty doorway for us to take these photos in… how cool does the skirt stand against the iron?  Loves it!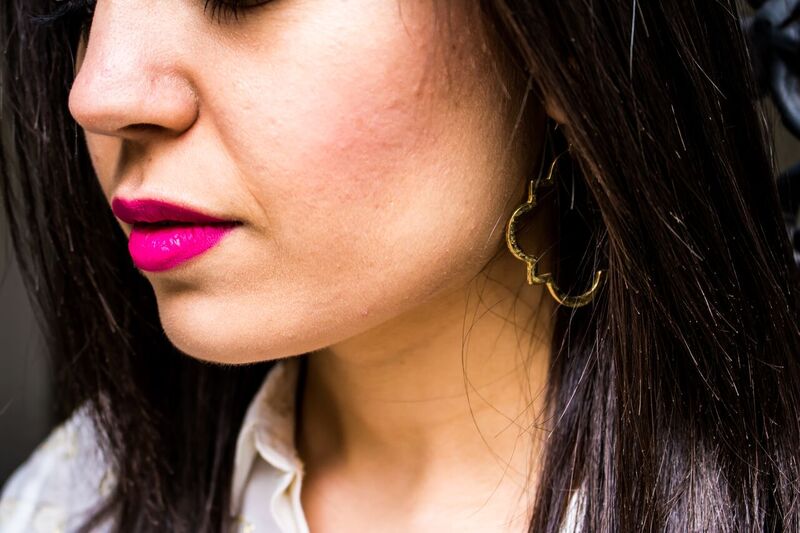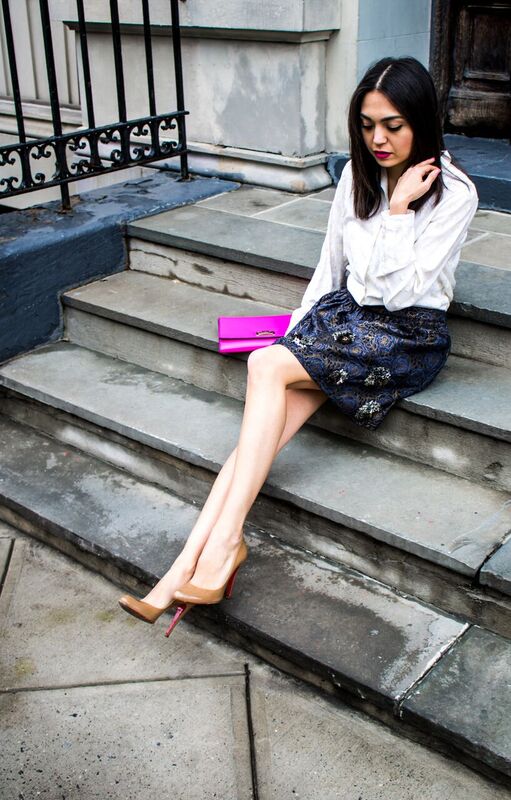 Can't wait to share more about my culture with you in the next few weeks!
Love,

 Photos C/O Amelia Edwards