Happy Monday readers!
Hope all of you had a great weekend, I definitely did!  It was probably one of the best weekends in a long time.  It turned out to be a really fun girls weekend.  I had some major QT with my roomie on Friday night, which is always one of my favorite weekly rituals.  We get so busy throughout the week so Friday nights are our movie dates. 🙂  Had an extremely productive Saturday, then Saturday night one of our friends from Columbia came into town and we went out to dinner (spending wayyyy more than we should have, oops) and then actually ended up going OUT.  We had not been out dancing since around graduation back in May!
But probably my favorite part of the weekend was winning an Instagram contest (THIS ACTUALLY HAPPENS!) to have brunch with one of my favorite bloggers ever- Alexa Mehraban, also known as, @eatingnyc!  I've been following her for years, definitely a day one fan, and I was SO ecstatic to have been chosen!  She treated us to brunch at Acme and is truly so humble and sweet.
https://www.instagram.com/p/BRjP-Mjh1kw/?taken-by=azaxdeh
So that was my weekend review, haha!  And next weekend is one of my favorites out of the whole year because it's S P R I N G, which means Persian New Year! 🙂 But you really wouldn't know it since we are about to get pummeled with a snowstorm tomorrow.  February was so warm, and March has turned out to be FREEZING— ugh!  My photographer Tiffany and I had quite an adventure trying to take these photos.  THE WIND WAS UNBEARABLE.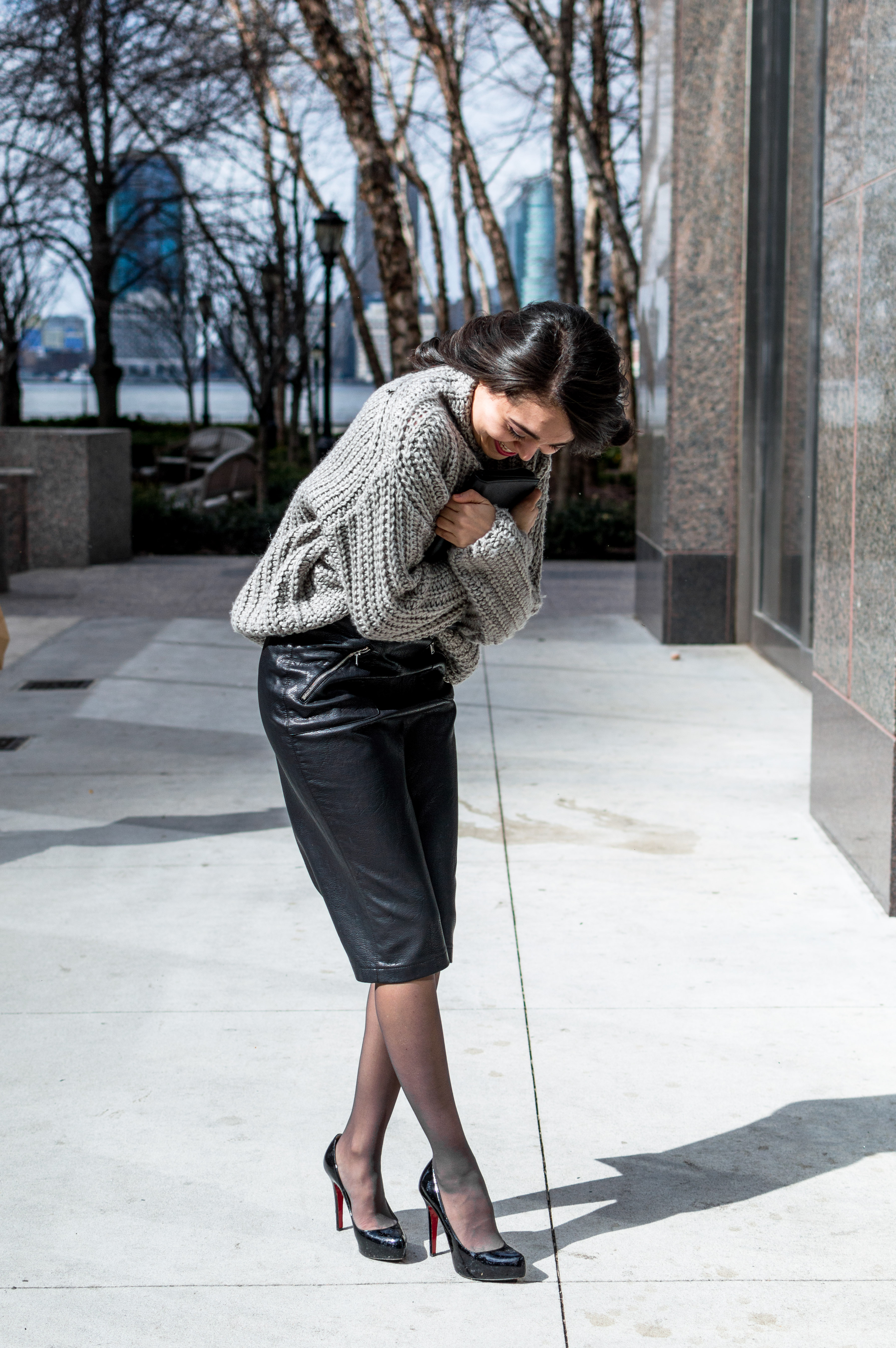 I had to include this behind the scenes shot to show what really goes on during these photo shoots!  I am FIGHTING against the wind here!  But luckily Tiffany and her expert eye found a good photo spot next to bright windows.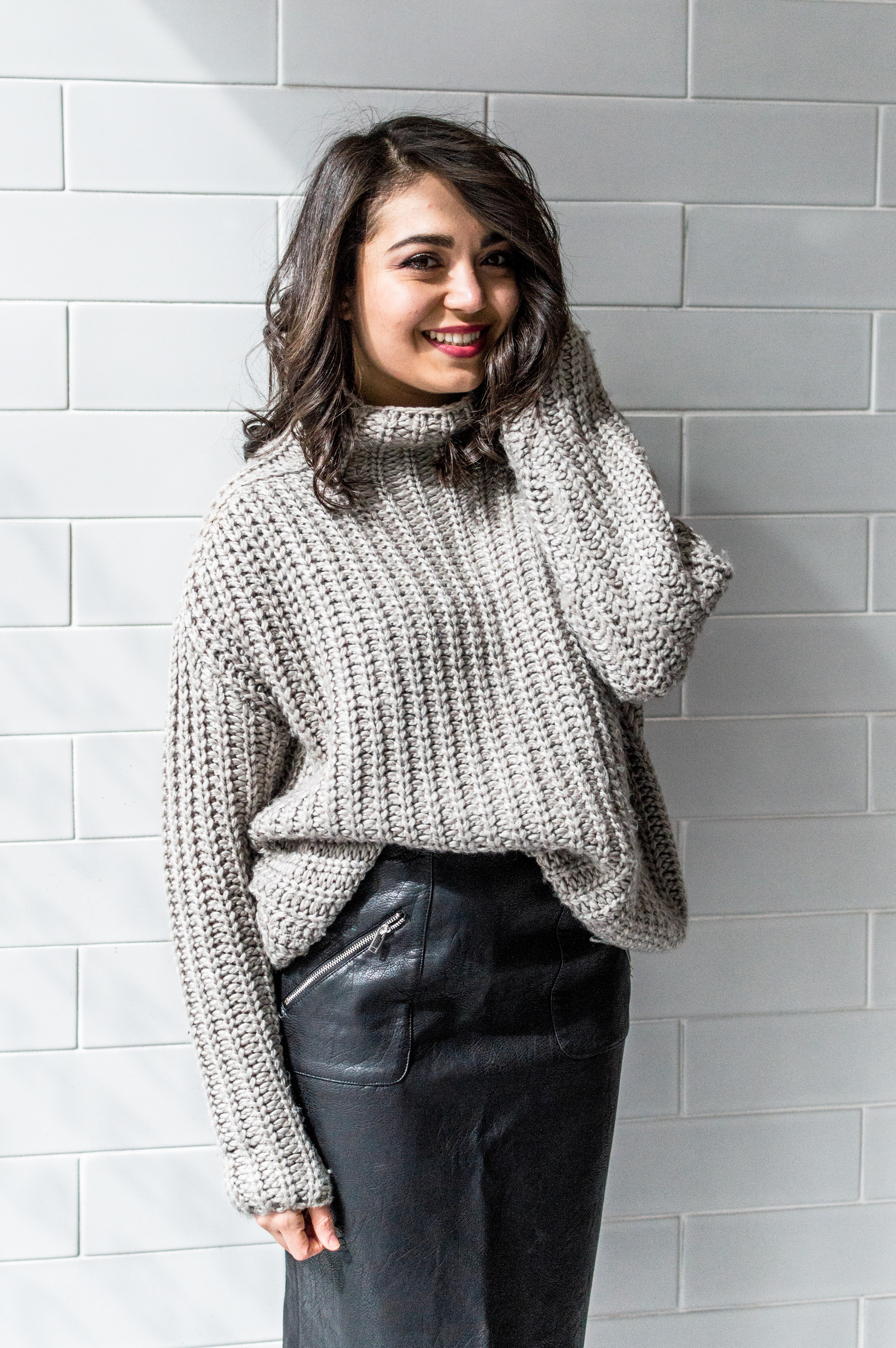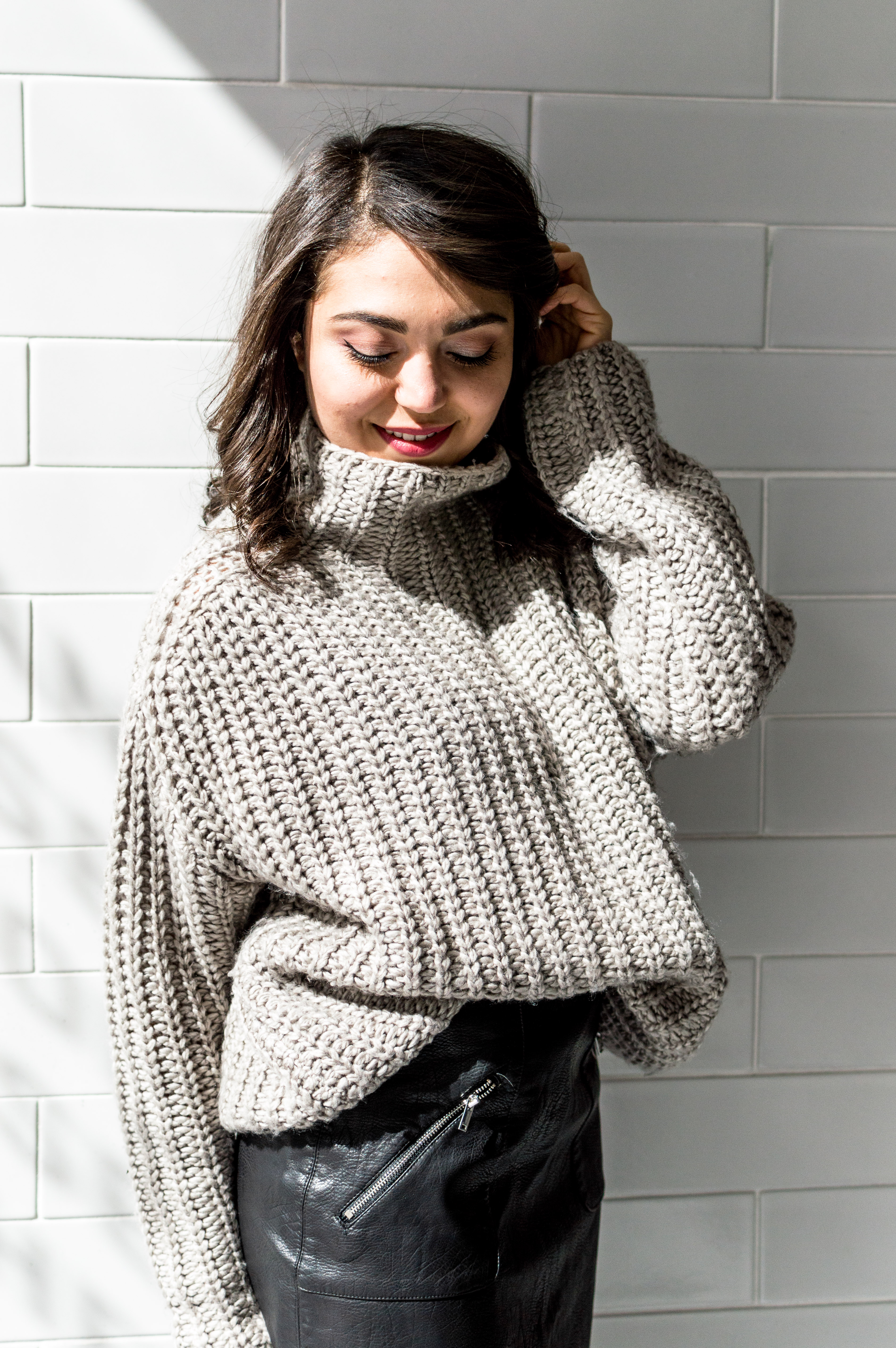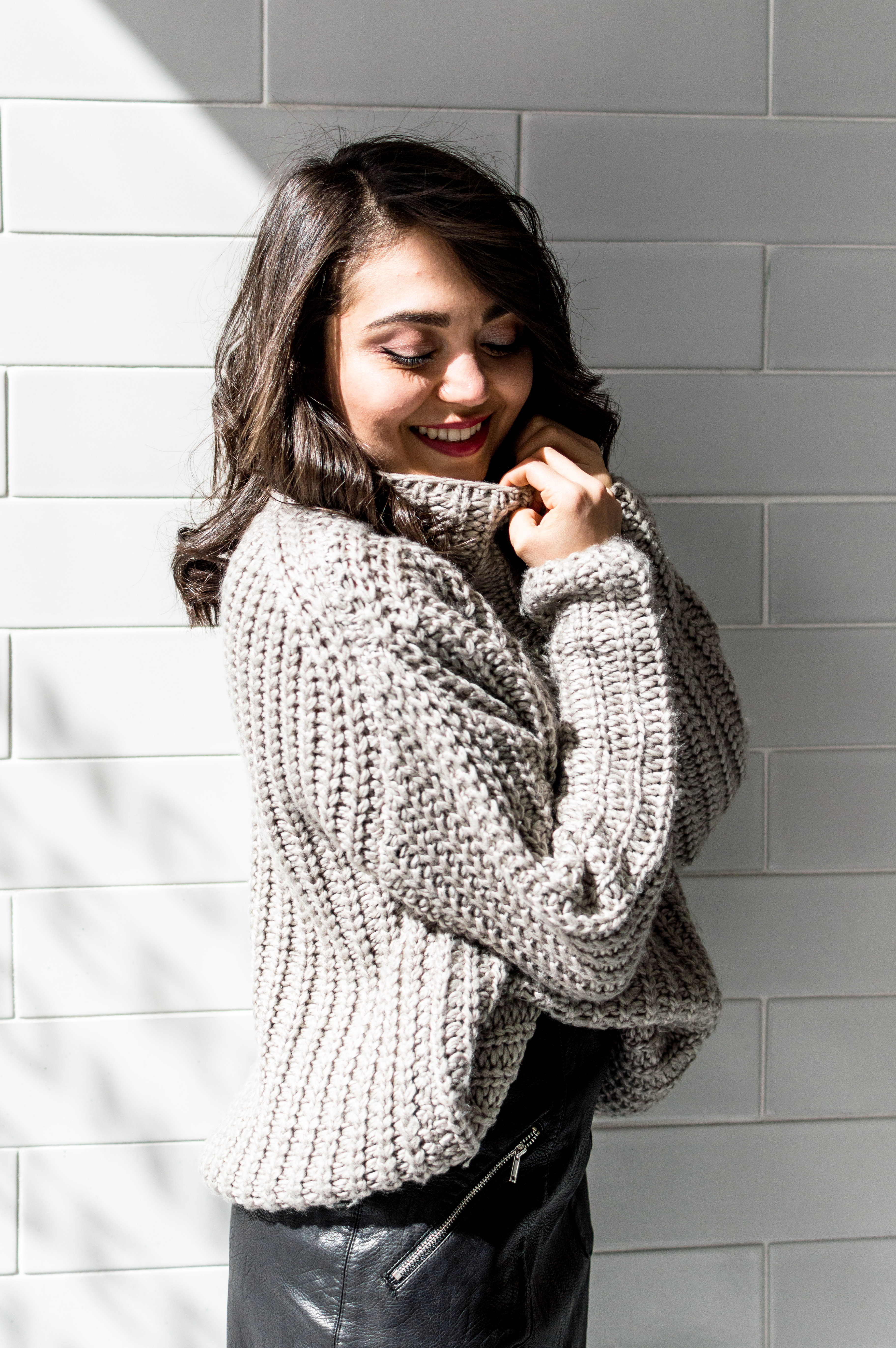 You guys know I love to mix textures and this leather midi skirt is perfect for it!  I paired it with this EXTRA chunky sweater (yum) and kept it classic with a pair of pumps, simple clutch, and berry lips.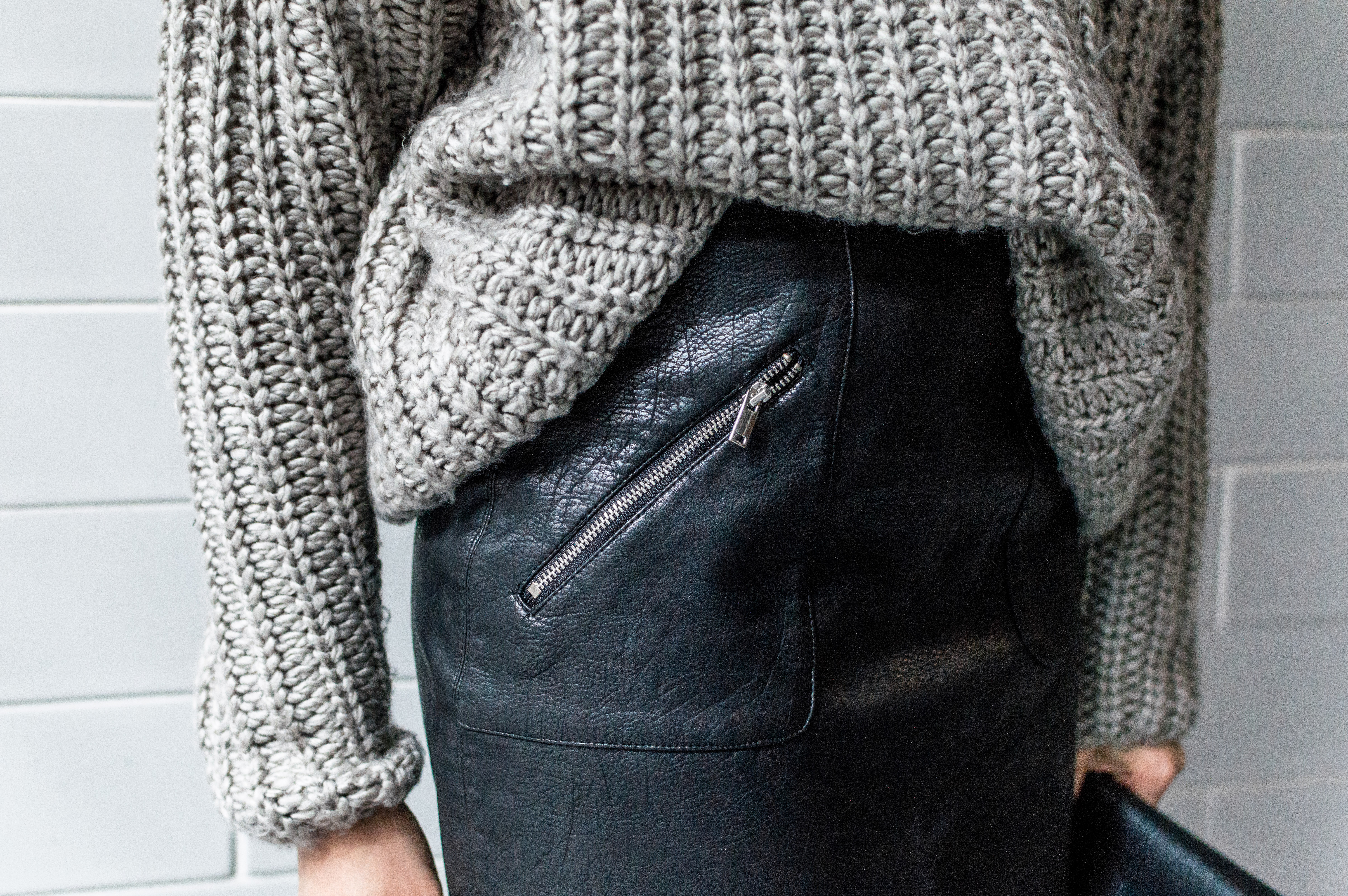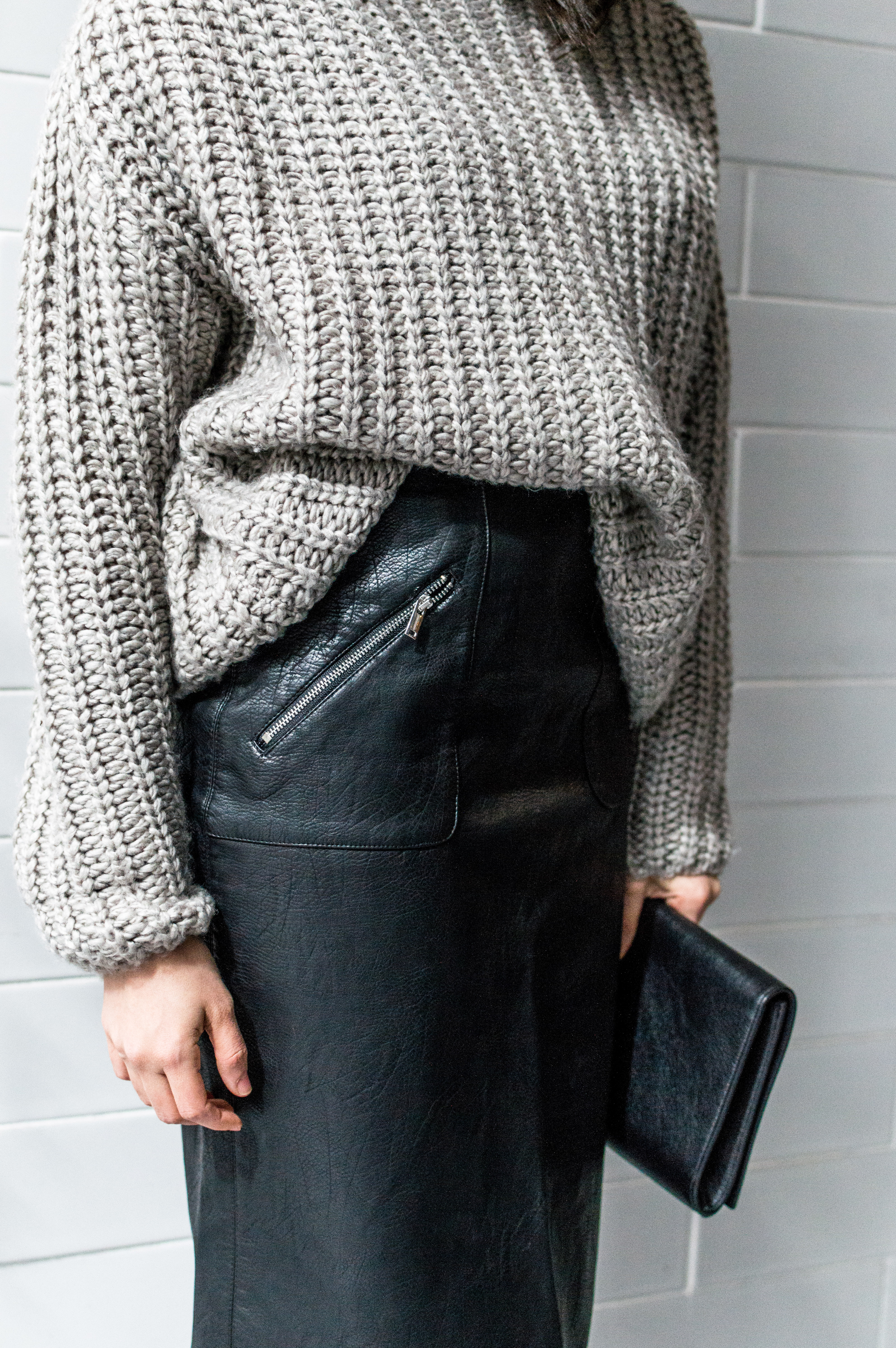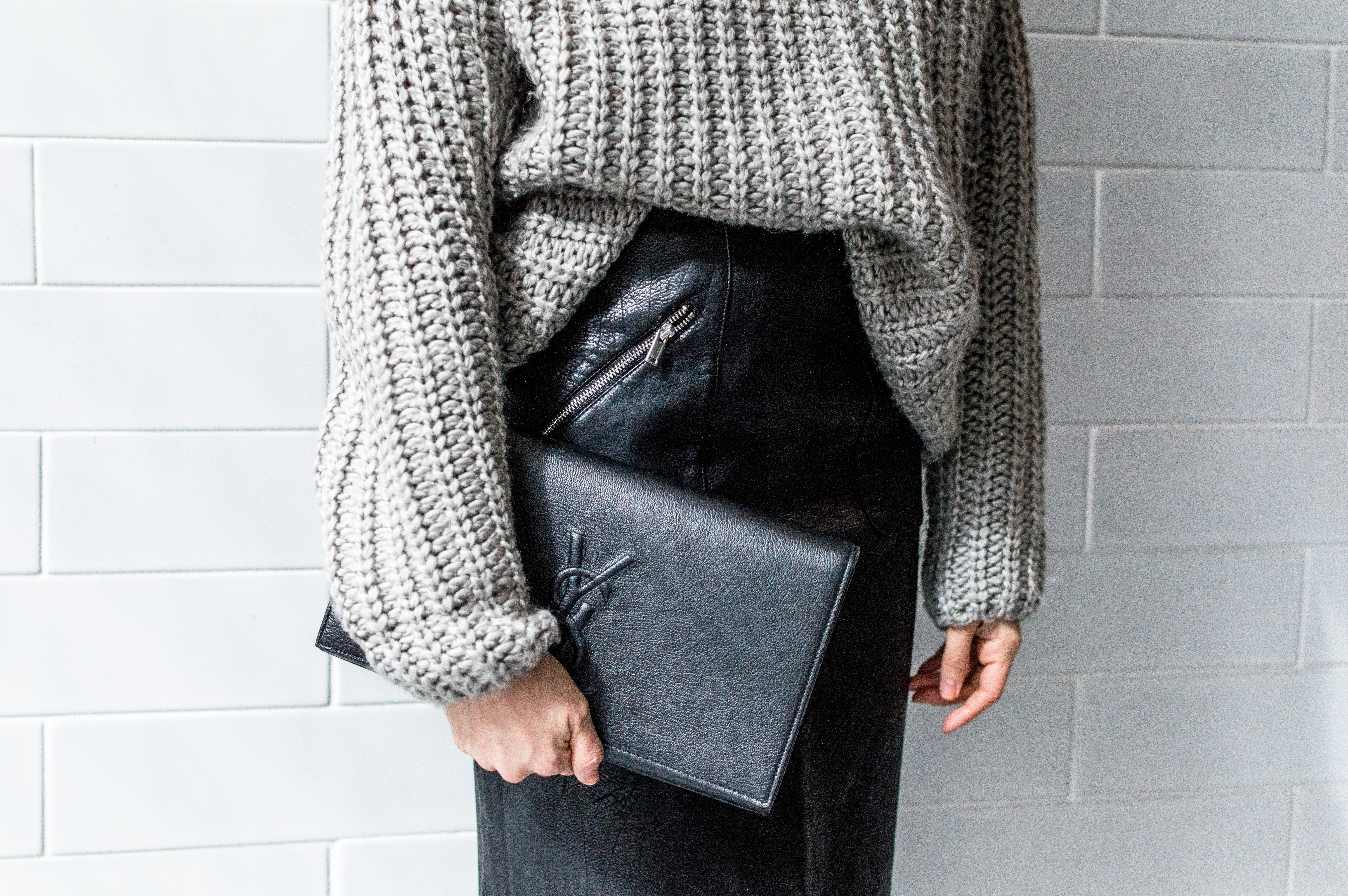 But really, how perfect did this detailed shots turn out for being indoors?  Tiffany is the MVP!  Even though the wind was knocking us both over, she kept shooting like a pro and we managed to get a good shot!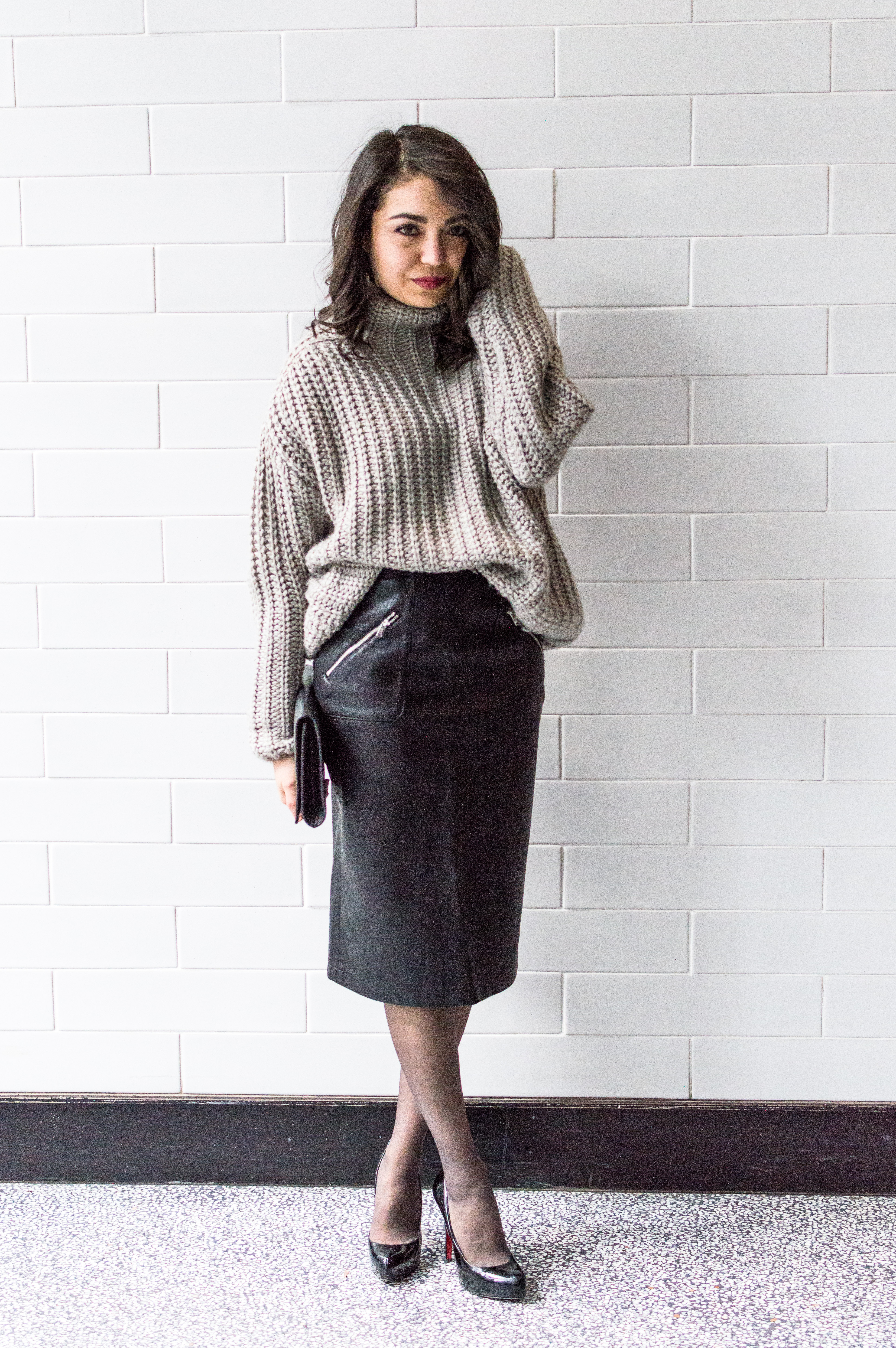 Stay warm out there this week!
XoXo,