Longtime readers will know I love a tasty, quick snack, and one of my go-to lately has been this Asian cucumber salad. Healthy, refreshing, tasty, and super easy to make! Those are my kinds of recipes. 🙂 It's very refreshing and the crispy, crunchy cucumber marinated in the delicious dressing makes it an addictive snack. Like all good salads, the dressing is made with some oil, vinegar, and seasoning.
Ingredients
Cucumber
Rice Vinegar (2 tbsp)
Sesame Oil (1 tbsp)
Soy Sauce (2tbsp)
Honey (1/2 tsp)
Sesame Seeds
Red Chili Flakes (optional)
Instructions
Starting with one large cucumber, or two small ones, thinly slice them up and transfer to a bowl. In a different bowl or cup, mix the dressing ingredients. When it comes to salad dressings, the optimal oil to vinegar rule is 1:2. I like to do one tablespoon of sesame oil, and two spoons rice vinegar, with one spoon soy sauce. I shake in a generous amount of sesame seeds and because I like it spicy, red chili flakes.
To balance out the tartness, I add in a few drops of honey then mix. I always advise you taste test your dressing to make it taste the way you like! Want it sweeter? Add more honey! Need more flavor? Another splash of soy sauce! Pour dressing on top of your cucumbers and using a fork, mix it all together. If you're like me and prefer your cucumber salad chilled, leave in the fridge for about 20 minutes. Enjoy!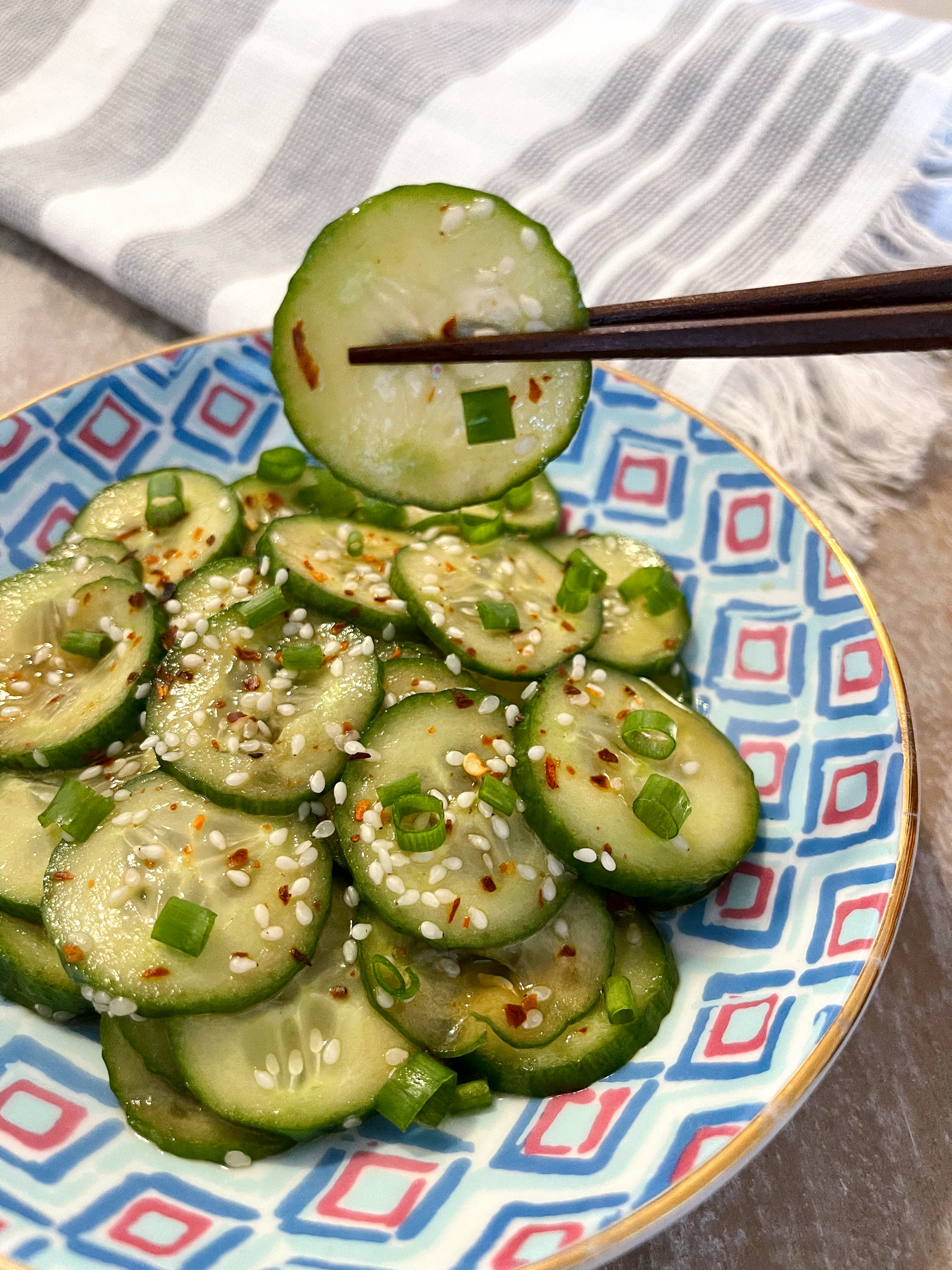 XoXo,