How to Craft a Mediterranean Mezze Platter
At least once a week I put together a Mediterranean mezze platter. They're easy to make, extra delicious, and healthy! If you're looking for small, but filling meals, this is a great one to try out. Similar to Spanish tapas, it's a combination of small plates to share as appetizers or a small meal. They're common across West Asia (Middle East), North Africa and Mediterranean countries.
I also love that there is technically no wrong way to create a mezze platter—the combinations are endless! And you don't need to cook anything! Dips, salads, and snacks can all be purchased ready-made at the store; you only need to plate them.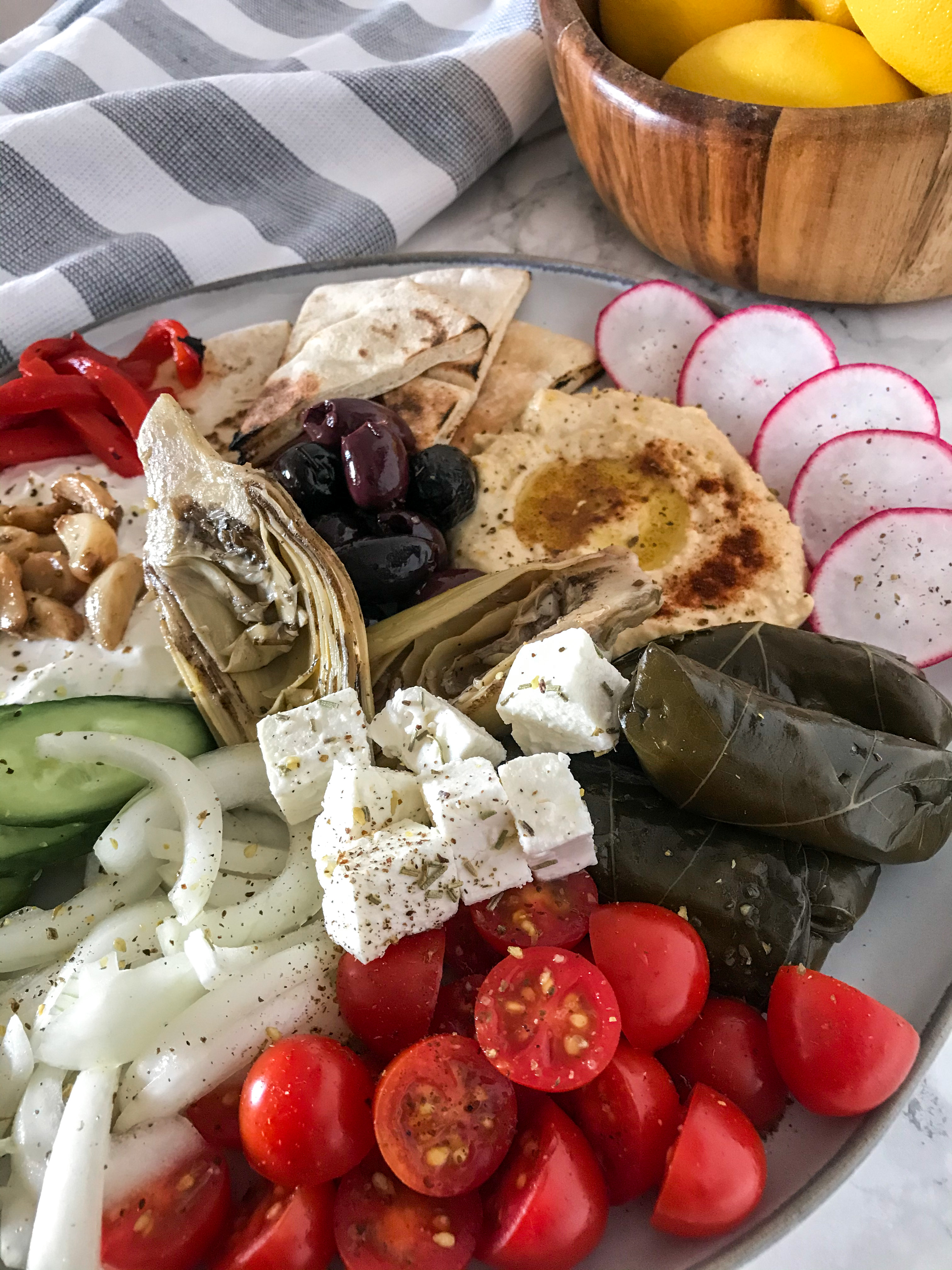 How To Craft Your Mezze Platter
The first step to the ultimate mezze plate is the dips; I generally opt for hummus and labneh or tzatziki. Labneh is a thickly strained yogurt (my mom actually makes it at home herself, I MUST get her recipe!) and tzatziki is yogurt mixed with cucumbers and spices. Most grocery stores carry a selection of these dips, and after sampling them all, my favorite is the Whole Foods brand lemon hummus. It's the closest store-bought one to my mom's homemade hummus!
I love having these dips readily available in my fridge because whenever friends come over I can pull them out and serve with some pita chips or carrots. They're always a hit!
After you've decided on dips, you need to include your dipping options: small tomatoes, Persian cucumbers, sliced radishes, and pita bread are some of my favorites. Other traditional ingredients I normally include are tabouleh, dolmas, and feta cheese. Finally, I like to add whatever other yummy vegetables and antipasto I have laying around: olives, roasted garlic, fresh onion, roasted red pepper, and marinated artichokes.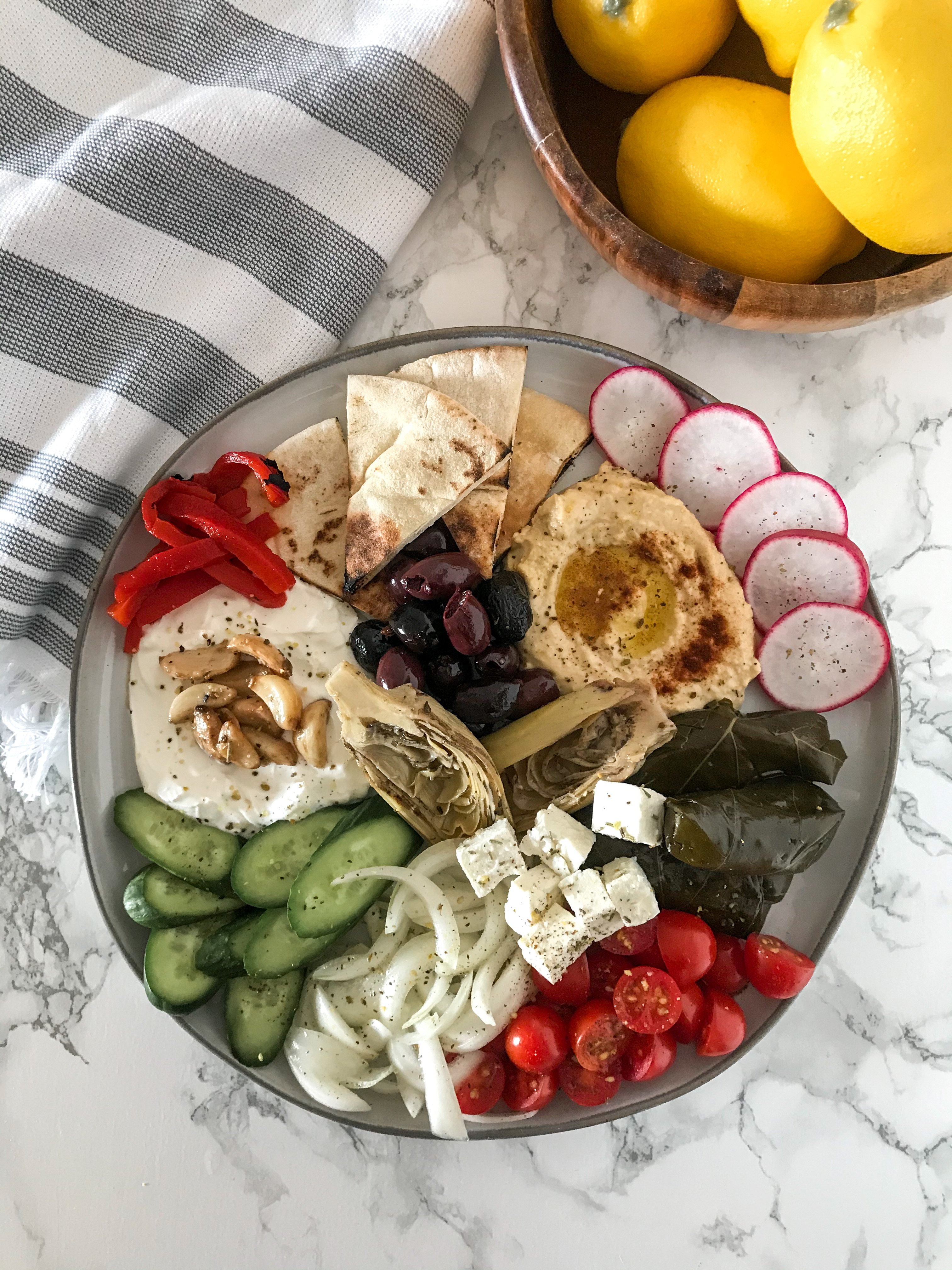 Tip: to draw out more flavor from my raw vegetables (cucumbers, tomatoes, and onions) splash a little olive oil and a squeeze of fresh lemon over them! 
To plate, I go in the same order I mentioned above. Begin with the dips and other traditional items and surround with fresh vegetables. Top off with your extras, fitting them into little spaces on the plate. Don't be afraid to overlap!
And voila—the perfect mezze platter! Enjoy!
XoXo,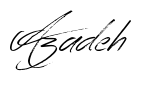 PS— check out another one of my favorite, go-to healthy snacks HERE!