Modern Professional Twist
HELLOOO READERS!!!  Happy hump day!  What a busy last couple of weeks it has been for me!  I moved to my new apartment and settled all in right before orientation last week.  Aaand I officially started boot camp month on Monday!  It's only been a couple days, but I am in love with Columbia and graduate school.  In two days I've been on a reporting assignment in the Bronx (!!!), met tons of absolutely amazing people, and already learned so much!  It's definitely challenging work, but I'm so lucky to be doing what I love.  Truly, if you work for it, it will happen! 🙂
And speaking of working for it… I'm sharing a fun, modern twist on a professional business causal look for all our YoPro (young professional) readers!  Perfect for a fresh look in the workplace or even a confident impression at an interview.  So if you're currently in college, a recent grad, or just looking for some new inspiration on a work outfit, this one is for you!  Werk ittttt!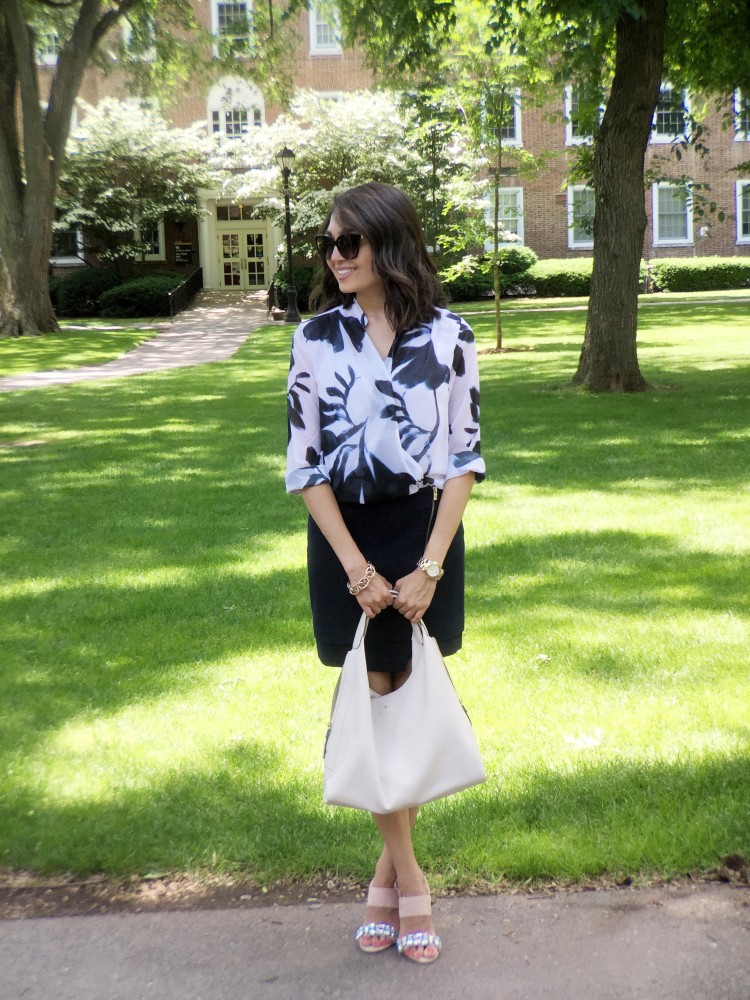 Outfit Details: Top  // Skirt  // Sandals // Bag, Splurge, Steal (SUPER CUTE!) // Watch // Bracelet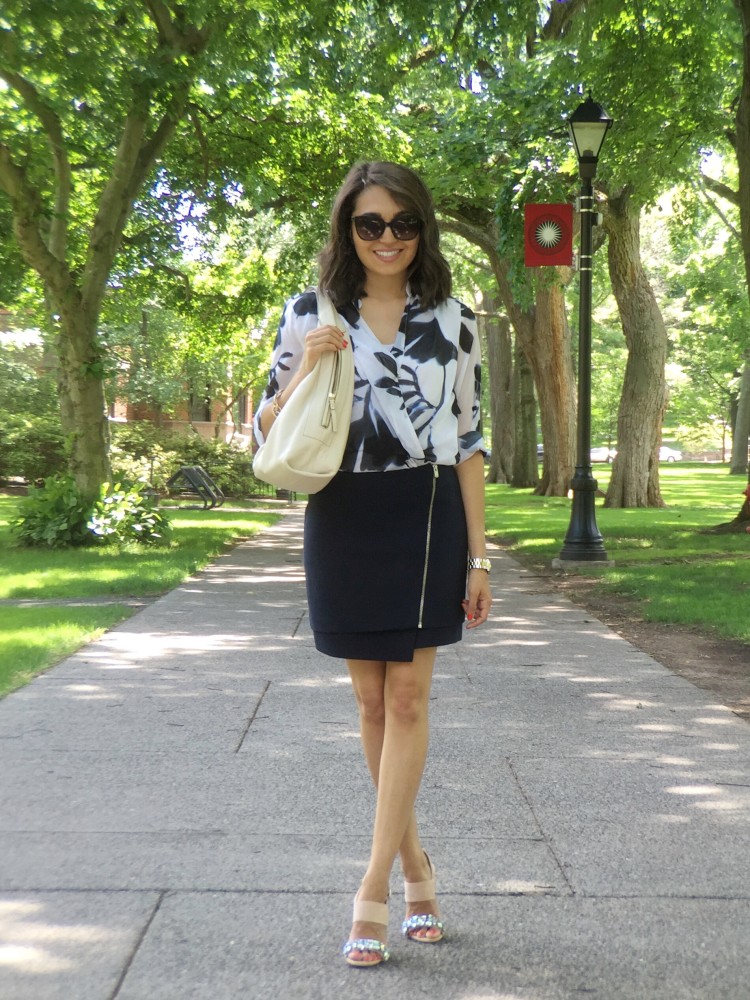 Okay how much more fun is this look than a go-to black slacks and solid blouse combo?  Not that there is anything wrong with classic slacks and a blouse, but I like being able to change it up once in awhile.  Instead of black, I opted for this navy asymmetrical skirt.  Plus, the zipper… super cute!  As for the blouse, instead of a solid white, I found this floral printed wrap one.  I actually bought both of these pieces at H&M earlier this summer, but I'm not sure if they're still available.  However, I did link equally affordable pieces above, so be sure to check them out!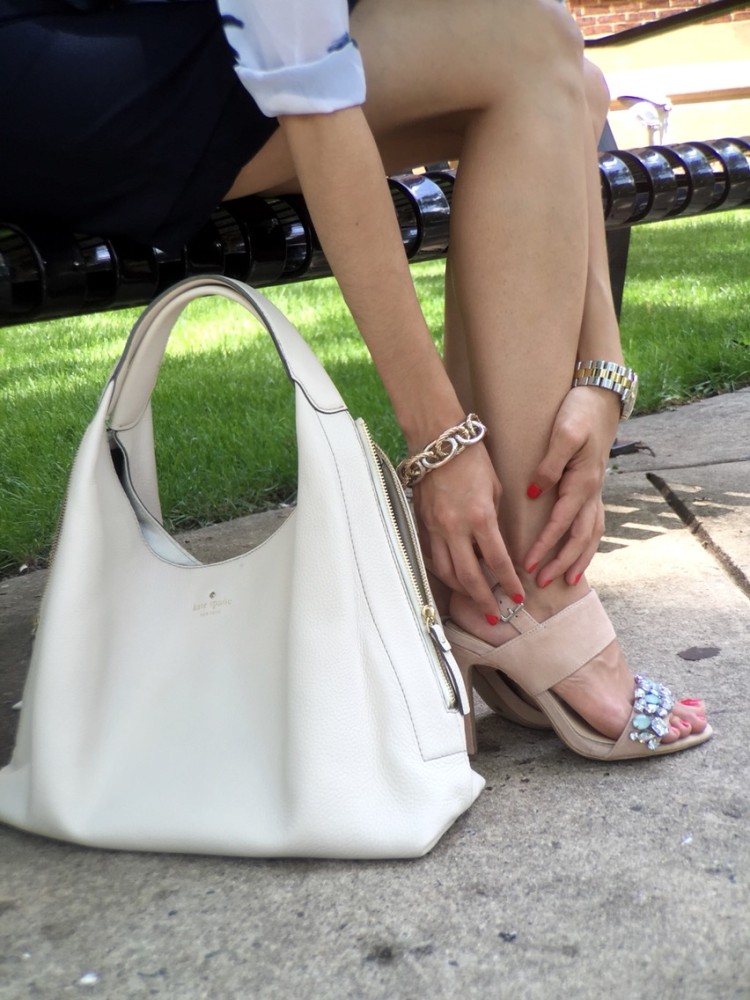 I have been so into embellished sandals this summer!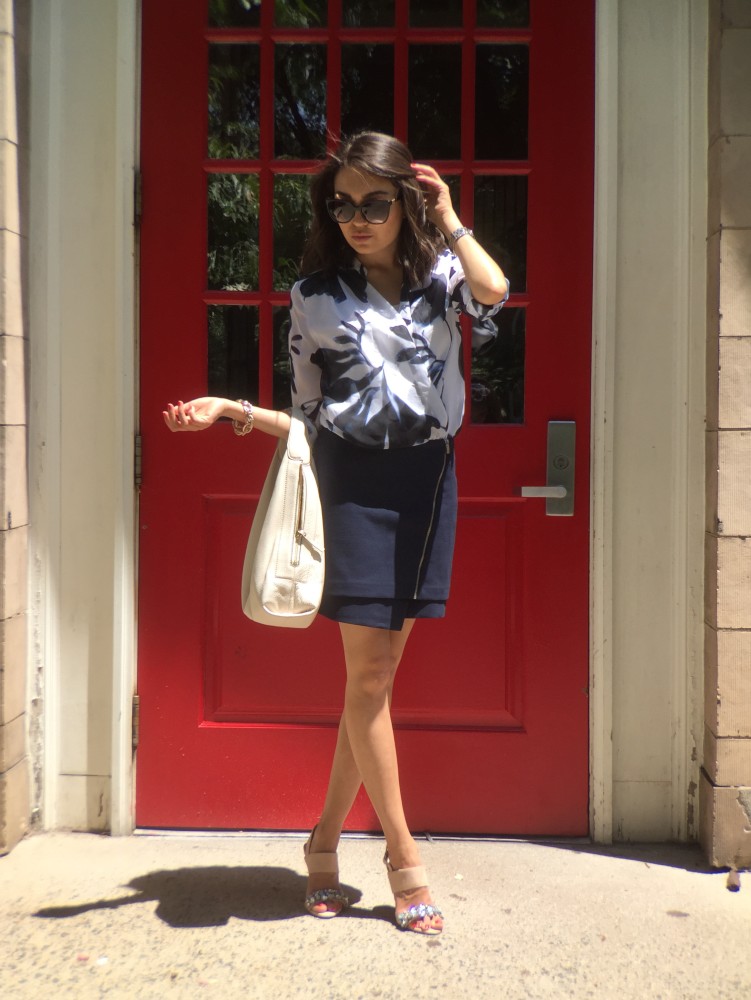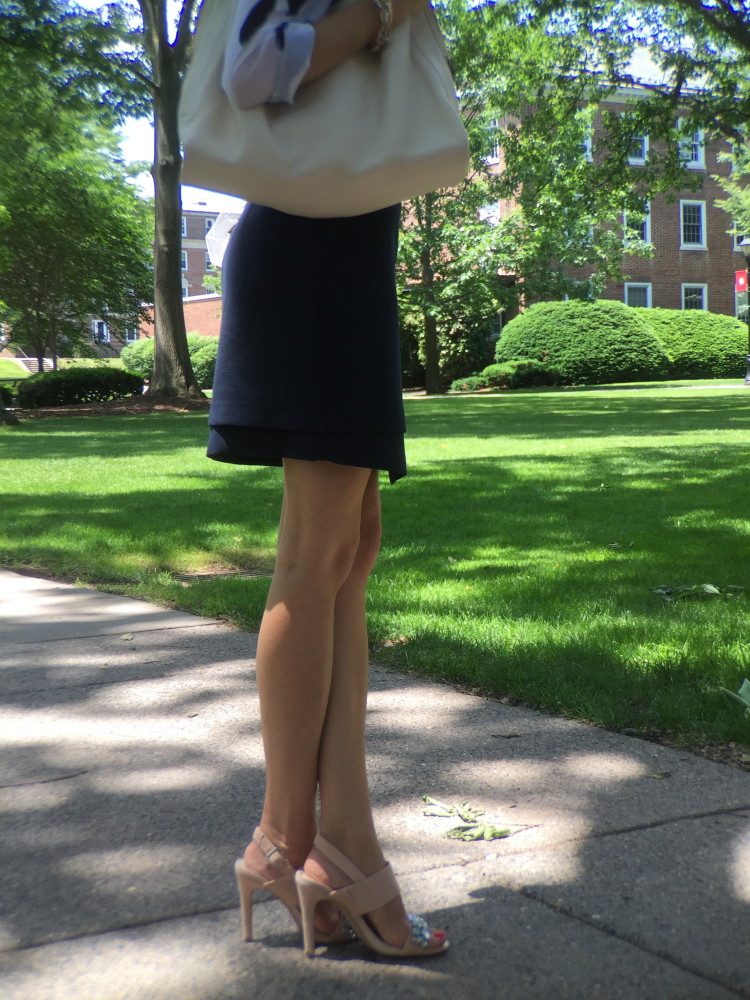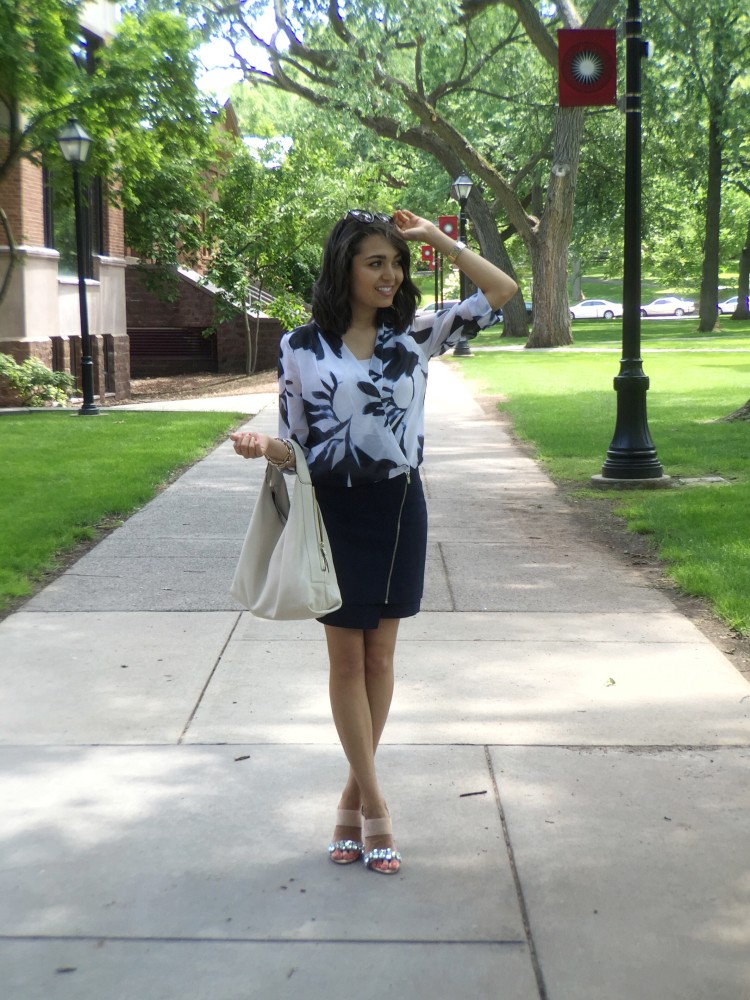 Aryana and I actually went back to my alma mater for this series of photos, which is poetic in a way since I just started graduate school and actually NEED to have all types of professional/business casual looks ready on hand!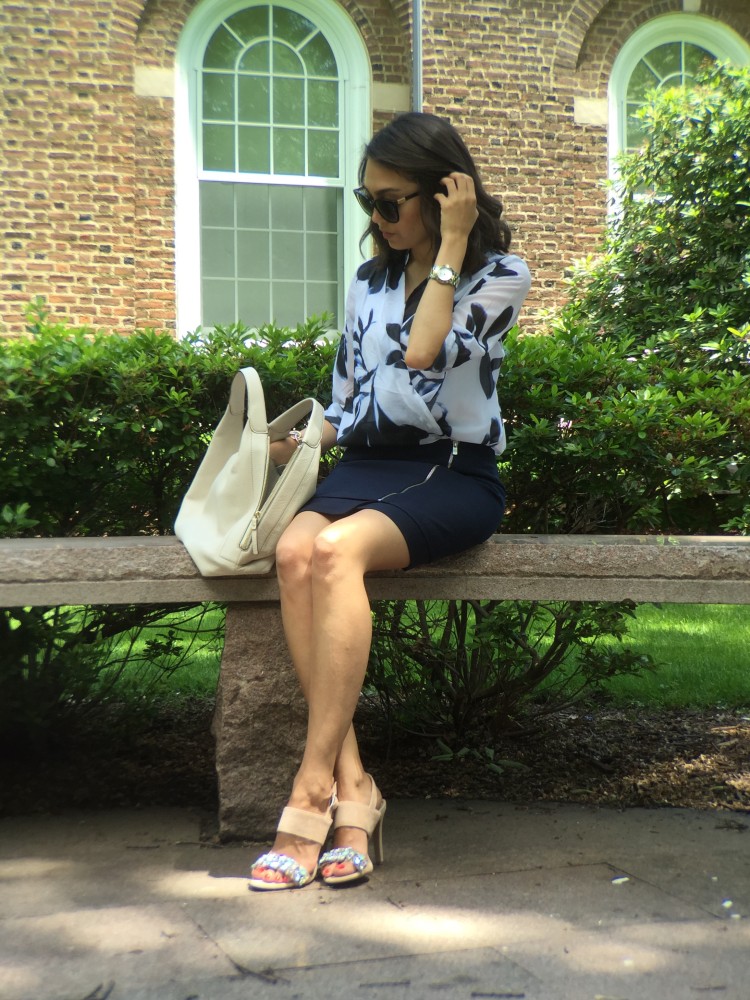 Hope you're having a fabulous week!  I'm off to conquer a photography assignment today- wish me luck!
XoXo,