I love a good perfume. Perfumer Maurice Roucel said, "your perfume is your message, your scented slogan" and I think he's onto something. To me, fragrances are an effortless way to introduce your personality and leave a mark. There is an entire science to fragrances. The best perfumers in the world are chemists, testing scents everyday to help evoke pleasant feelings.
Perfumes are divided into four categories—fresh, floral, oriental, and woody—with limitless combinations and subcategories. My favorites are a combination of oriental and woody. I prefer leather, musks, amber, and vanilla scents.
French perfumer Francis Kurkdjian once said, "Perfume is the art that makes memory speak" and I couldn't agree more! A good scent can bring back memories and make you day dream. Over the years I've collected and worn a variety of fragrances. It's definitely a hobby I don't mind splurging on once in awhile because I really enjoy spritzing on something that matches my mood or the season or the chapter of my journey.
My Signatures
I generally rotate between a few fragrances, but I would have to say my ultimate signature is definitely Alaïa. It's a leather and musk based fragrance, but also has floral hints with freesia and peony. To me, this is the perfect year-round combination. It's not too heavy for warm weather, and it's not too light for the winter.
Another one I adore is Gentle Fluidity by Maison Kukdjian. As the name suggests, it's both feminine and masculine, a perfectly gentle blend. And it's long lasting! Finally on heavy rotation is Bal d'Afrique by BYREDO. Subtle and sexy, this fragrance is also great for both men and women.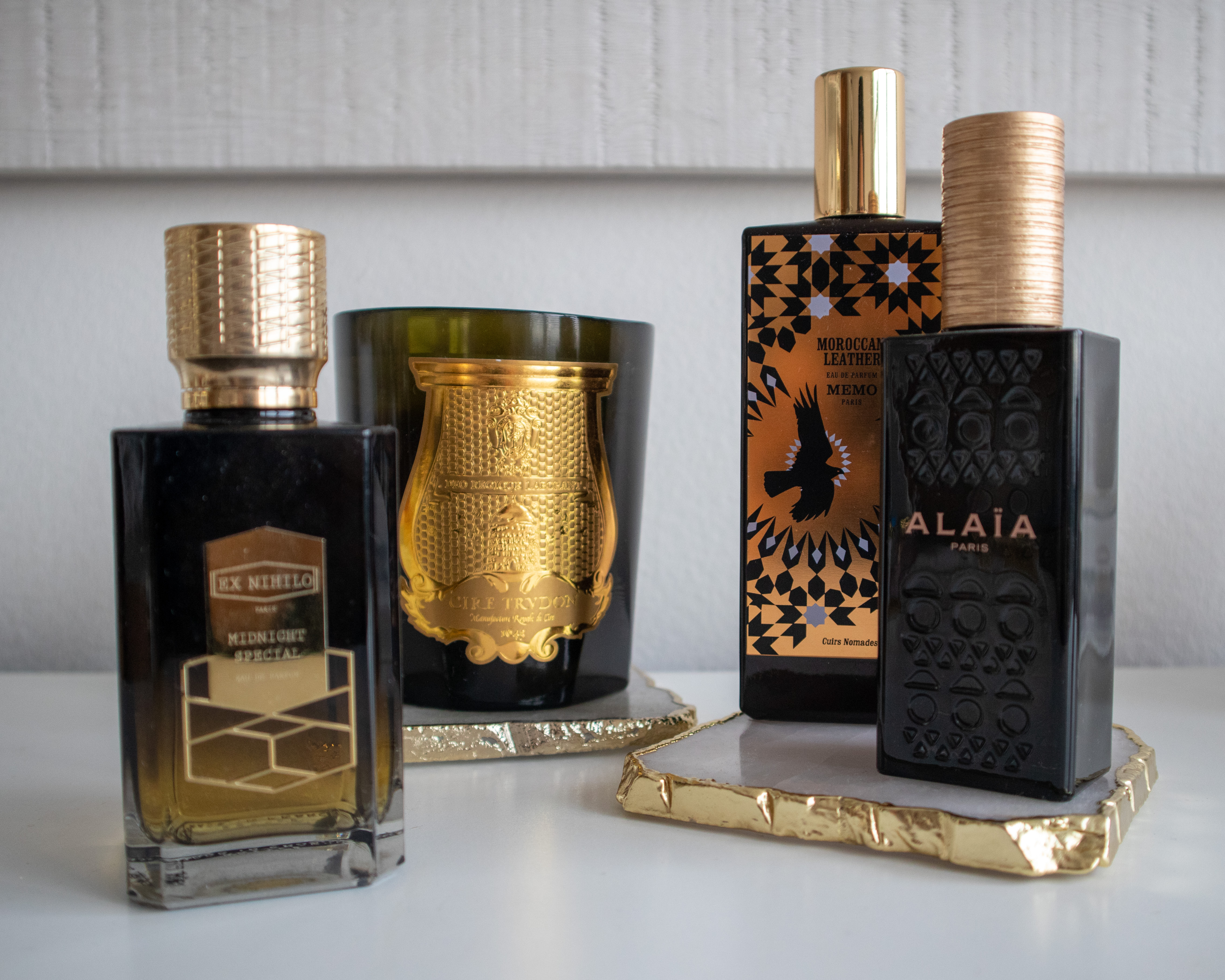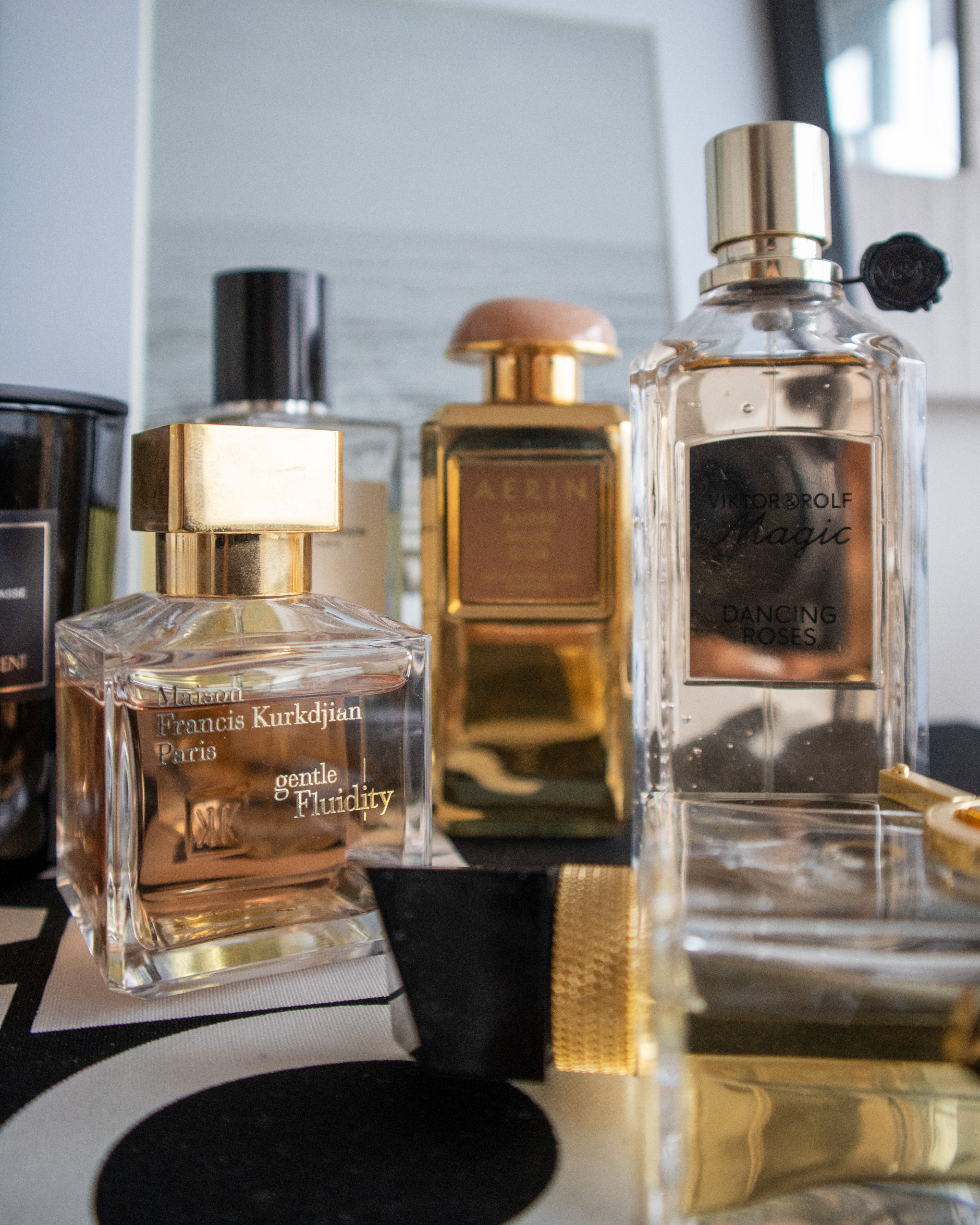 Sweet
On warmer days, or depending on my mood, I'll spritz on a lighter scent. If sweeter and floral are your jam, these are for you. Kilian's Love the Way You Taste is playful and sparkling, with notes of lemon and peppermint. On the other end, Tom Ford's Soleil Neige is incredibly unique, fresh, and glacial. Mugler's Mystic Aromatic is truly one of the most long-lasting and breathtaking fragrances ever. Check out more of my go-to sweeter perfumes below!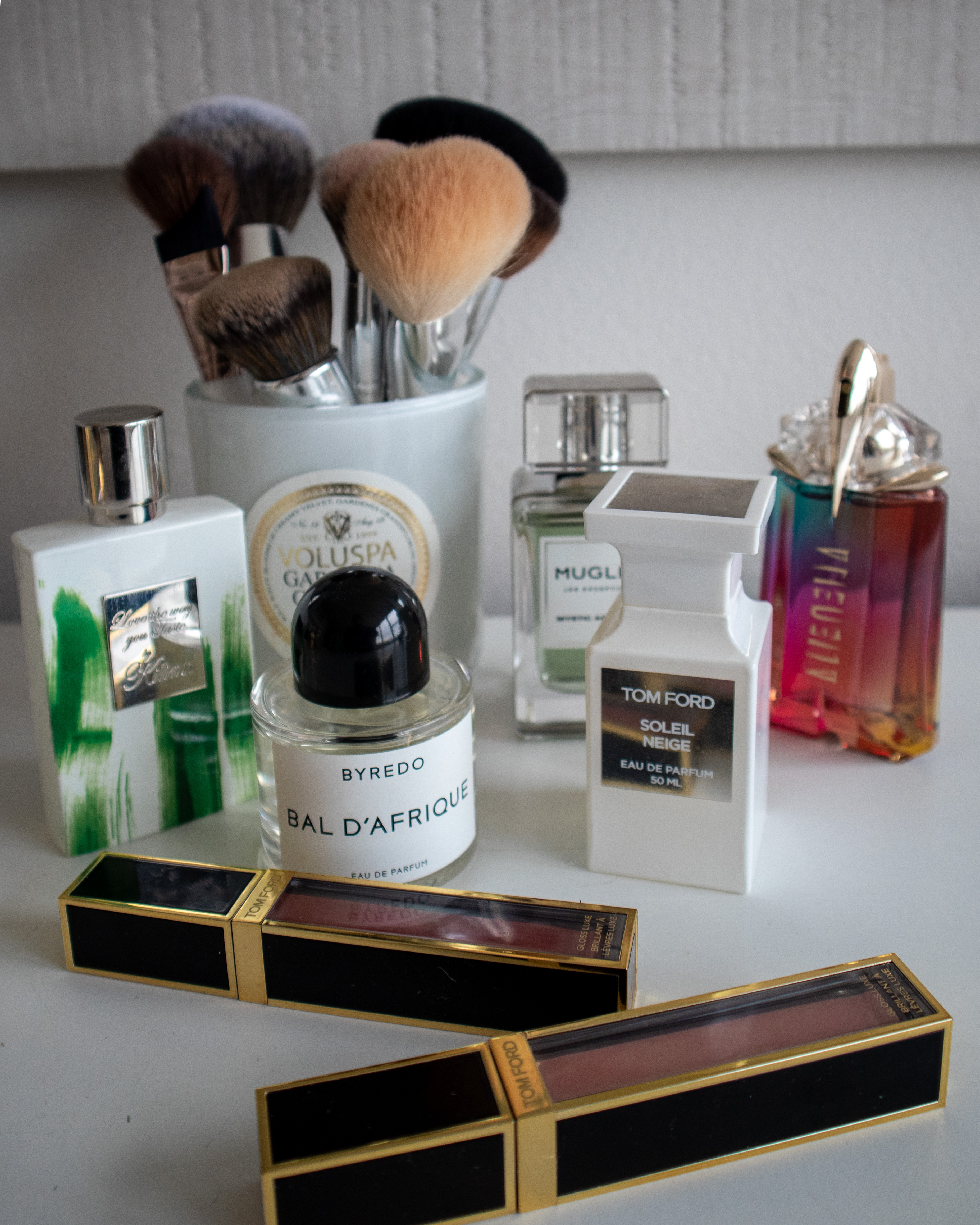 Spicy
Masculine scents are my favorite and I heavily gravitate towards spicier ones. If you're looking for alluring fragrances, I've got you covered. One of my favorites is definitely Tiger By Her Side by Sana Jardin, a socially conscious luxury perfume brand. Every flower is hand picked by women in Morocco, who are taught oil distillation and upcycling to create their own products, like candles. They're then taught marketing skills to create their own businesses, which they are sole shareholders of. The perfume itself is beguiling!
By far the sexiest perfume I have ever come across is Moroccan Leather by MEMO Paris. I only pull this out for very special occasions because it is beyond intoxicating! It's sooo sensual, mysterious, and evocative. For more budget friendly alternatives, Burberry Brit is a classic I wore in high school (& still wear in the winter!) and Mugler's Alien is one I wore religiously in my twenties. Check out more of my must-have spicy perfumes below!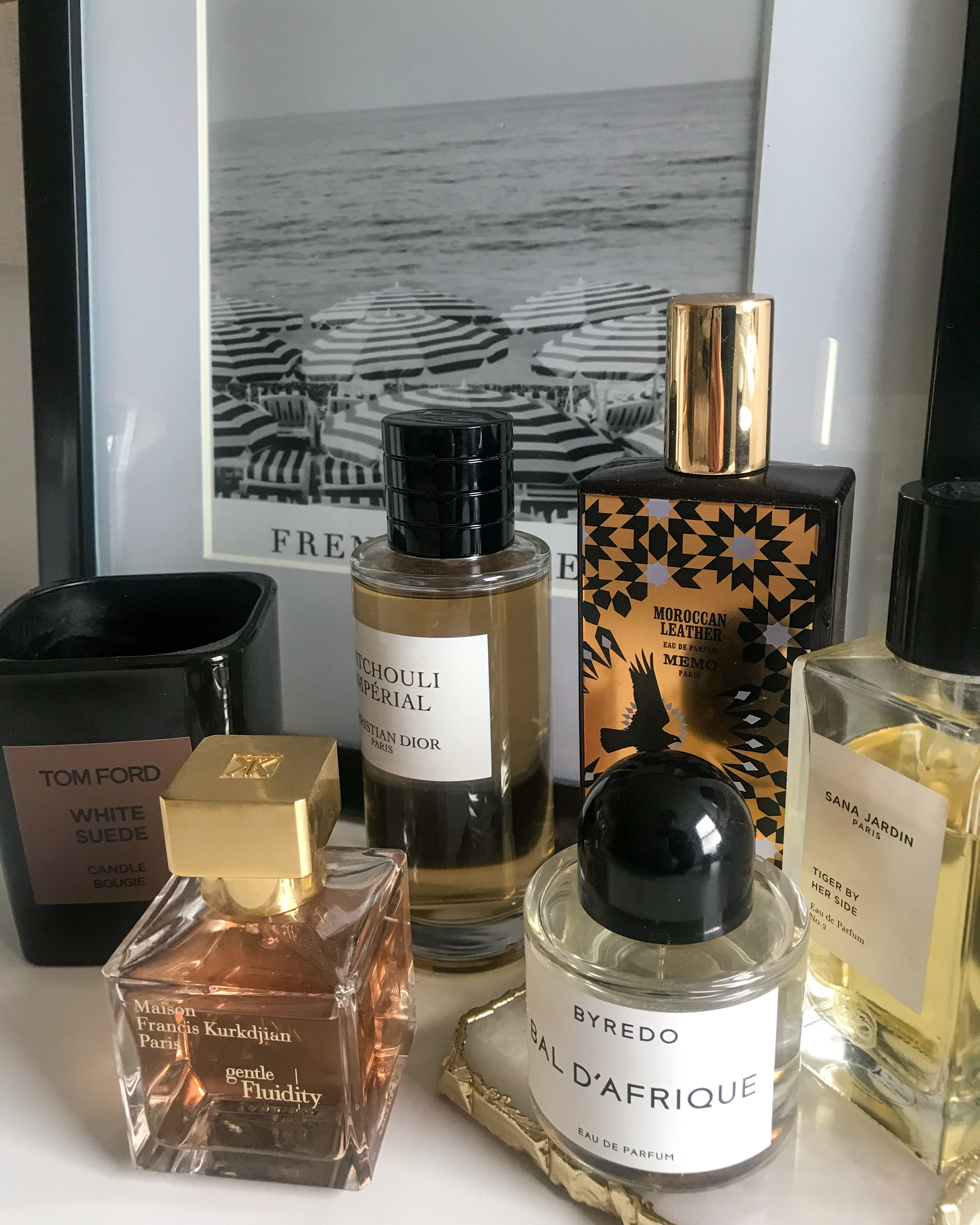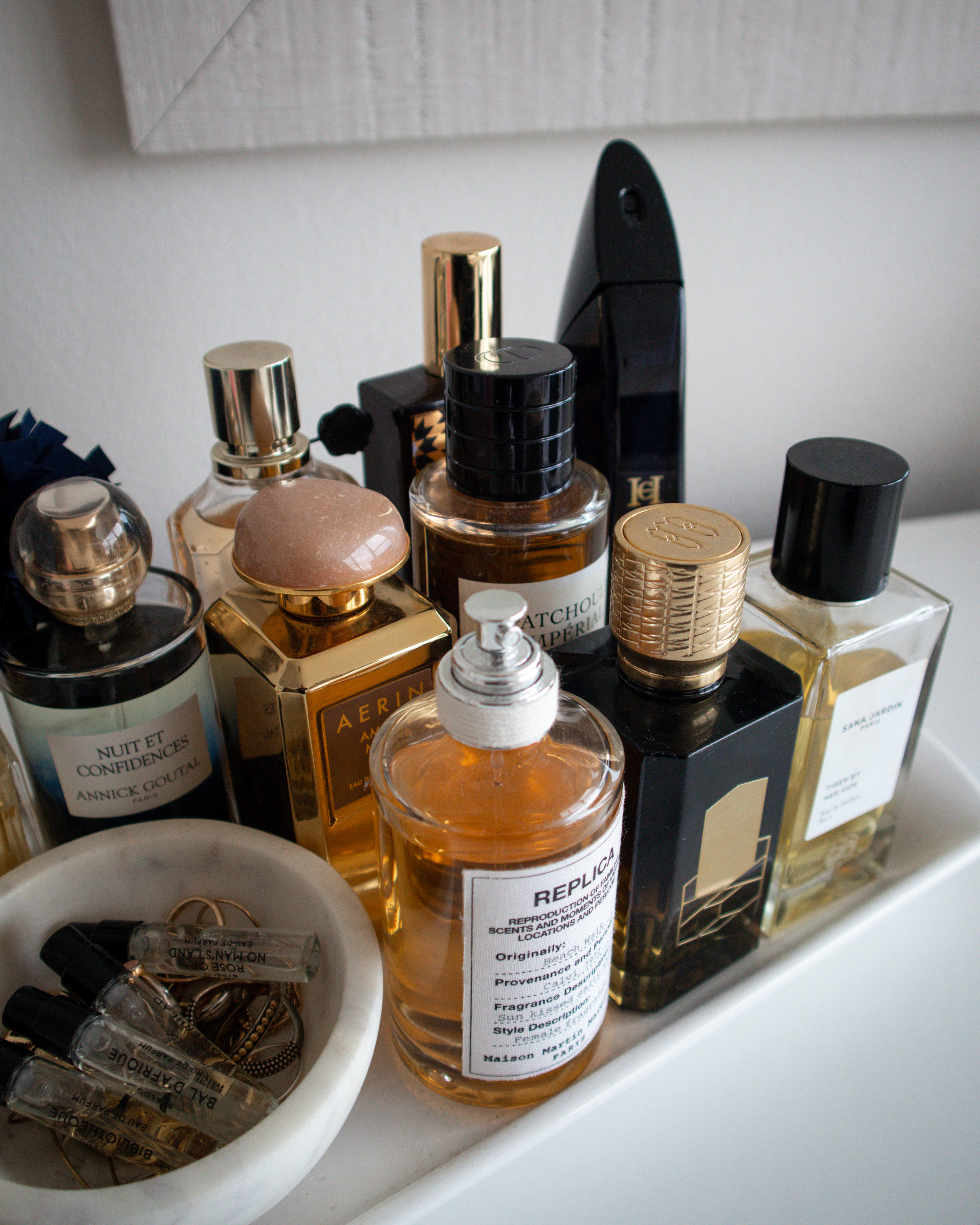 XoXo,