Style Spotlight: LAGOS Jewelry
I still get so pleasantly surprised when a brand reaches out to me for exclusive collaborations.  I'm always working on growing AzArAm that I never realize how much it has grown.  So imagine my surprise when I was contacted by super-luxe high end brand, LAGOS Jewelry!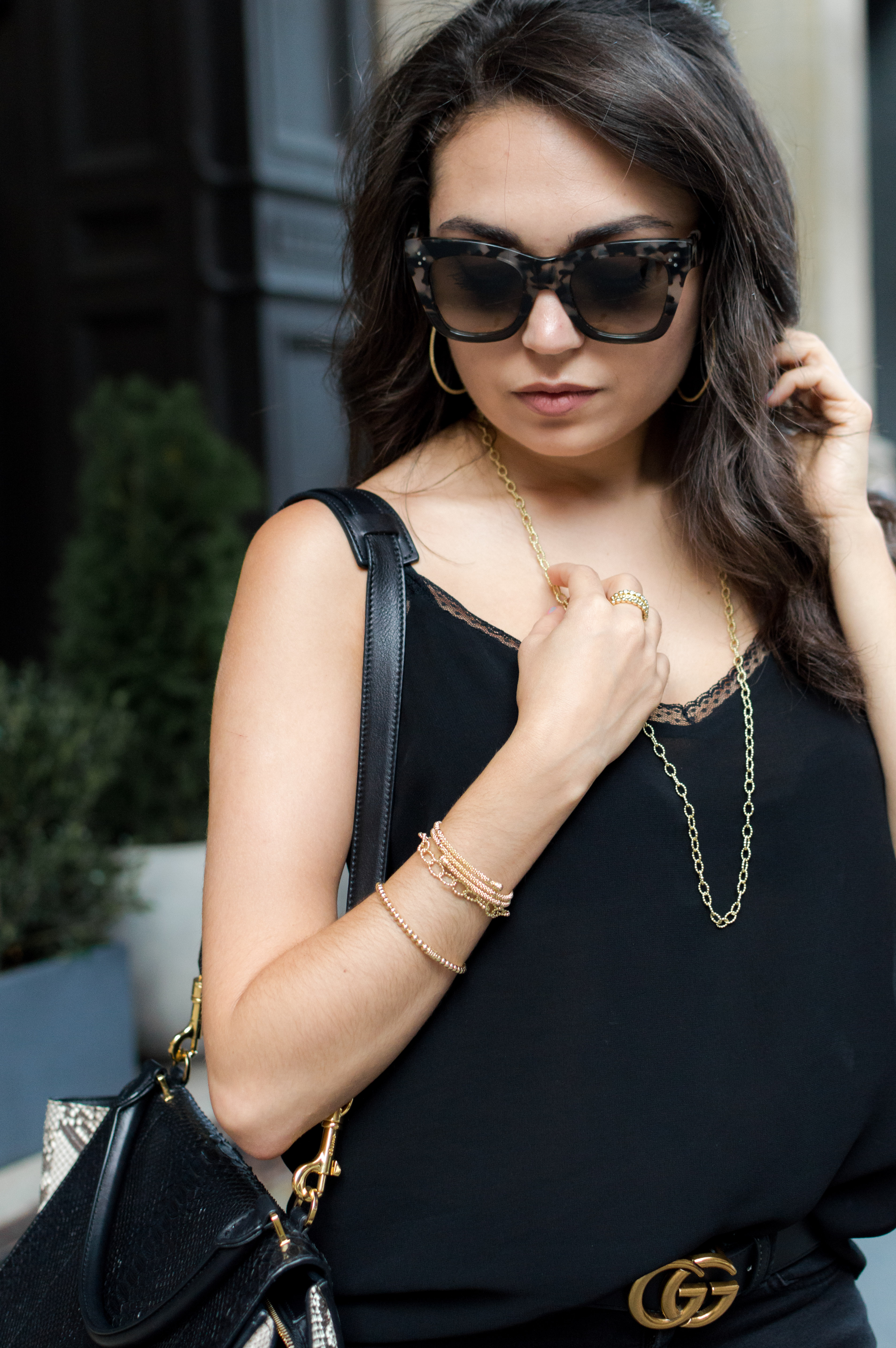 LAGOS just launched a new collection for the fall, the Caviar Gold, and the pieces are STUNNING!  LAGOS sent me bracelets, rings, earrings, and a necklace to wear all throughout fashion week, and I wore a combination of the items every day!  No lie, LAGOS made me feel extra fabulous for fashion week and I can't wait to (hopefully!) collaborate with them more in the future!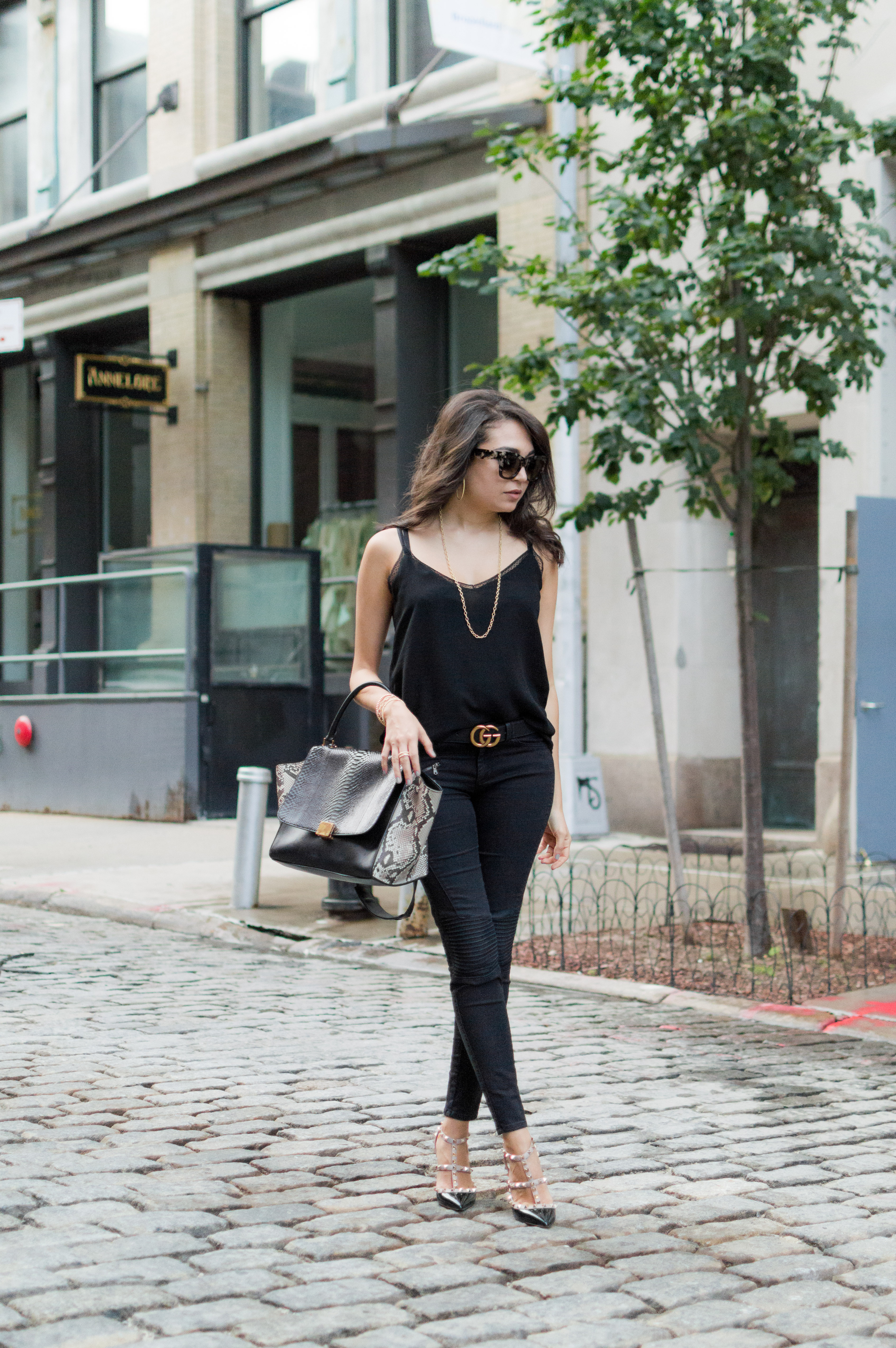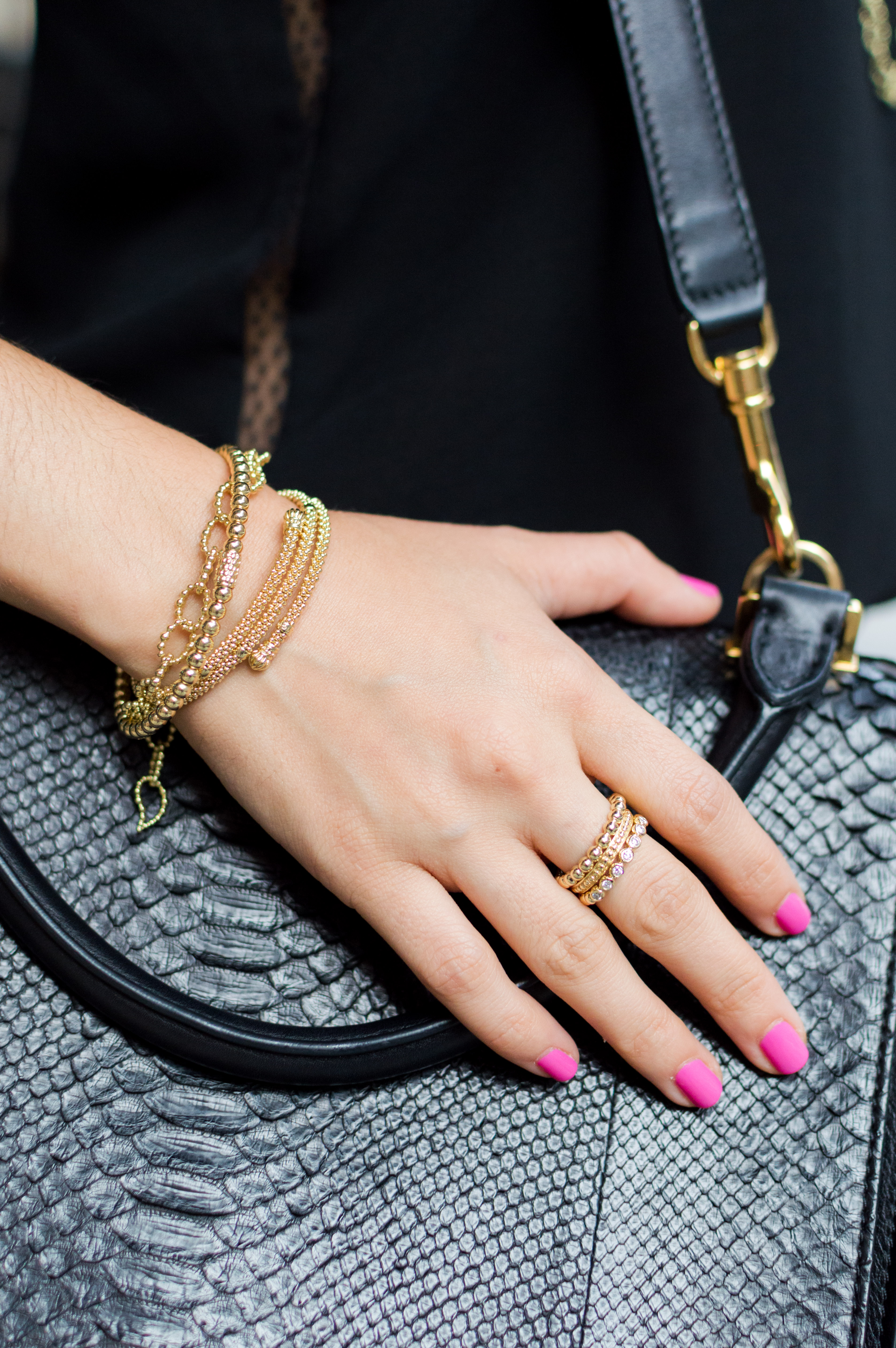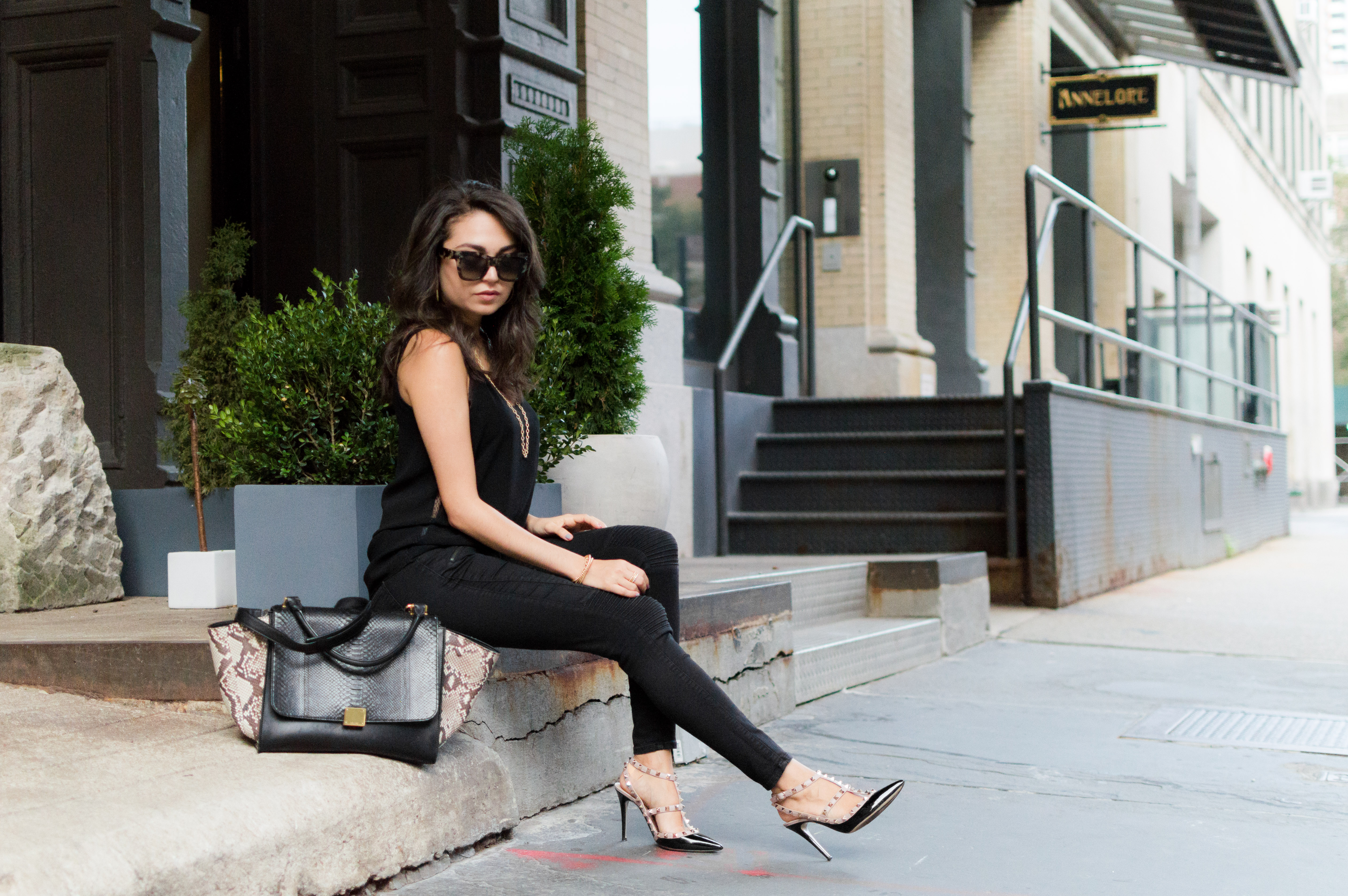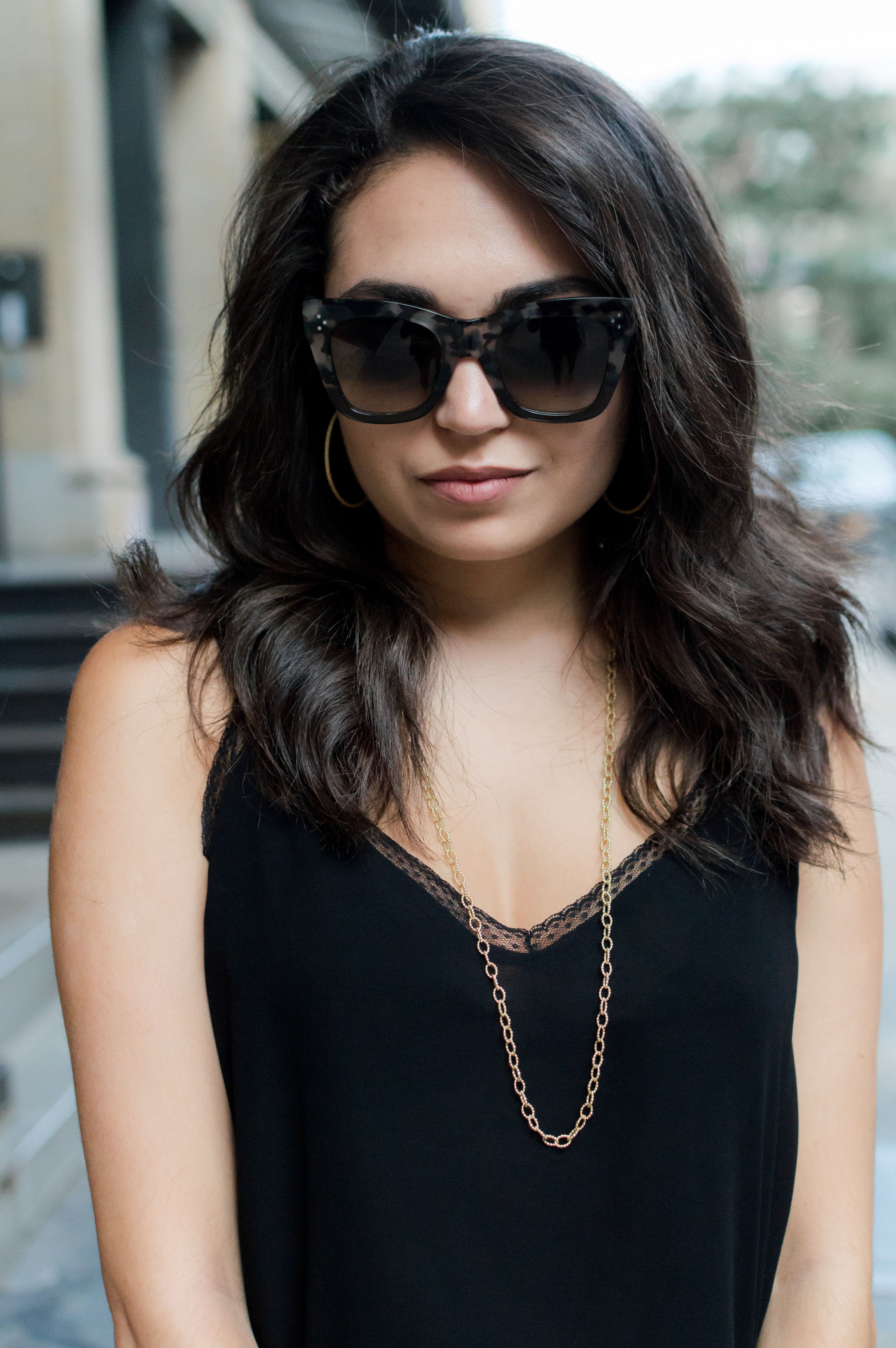 Now, you all know I am a bracelet girl—I have them on all day, every day!  And I fell in LOVE with the three I was sent.  Especially the wrap around one!  The caviar beading and detailing is so intricate, and although it's all solid 18k gold, it wasn't too heavy on my wrists.  The best part of all?  These bracelets actually FIT my little chicken wrists!
I also loveddd stacking the rings in different combinations to create different looks.  Separated or together, they always made a statement on their own.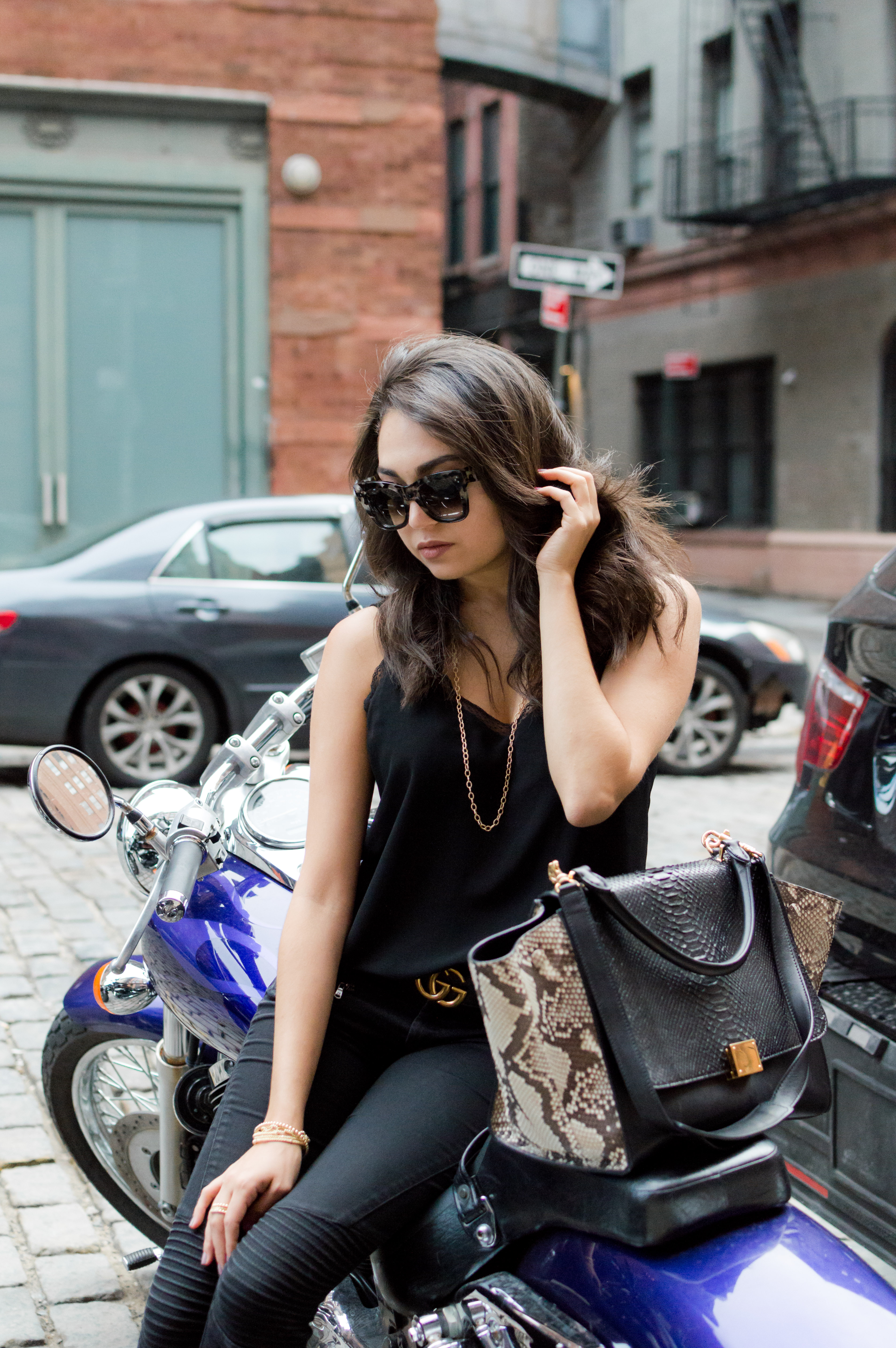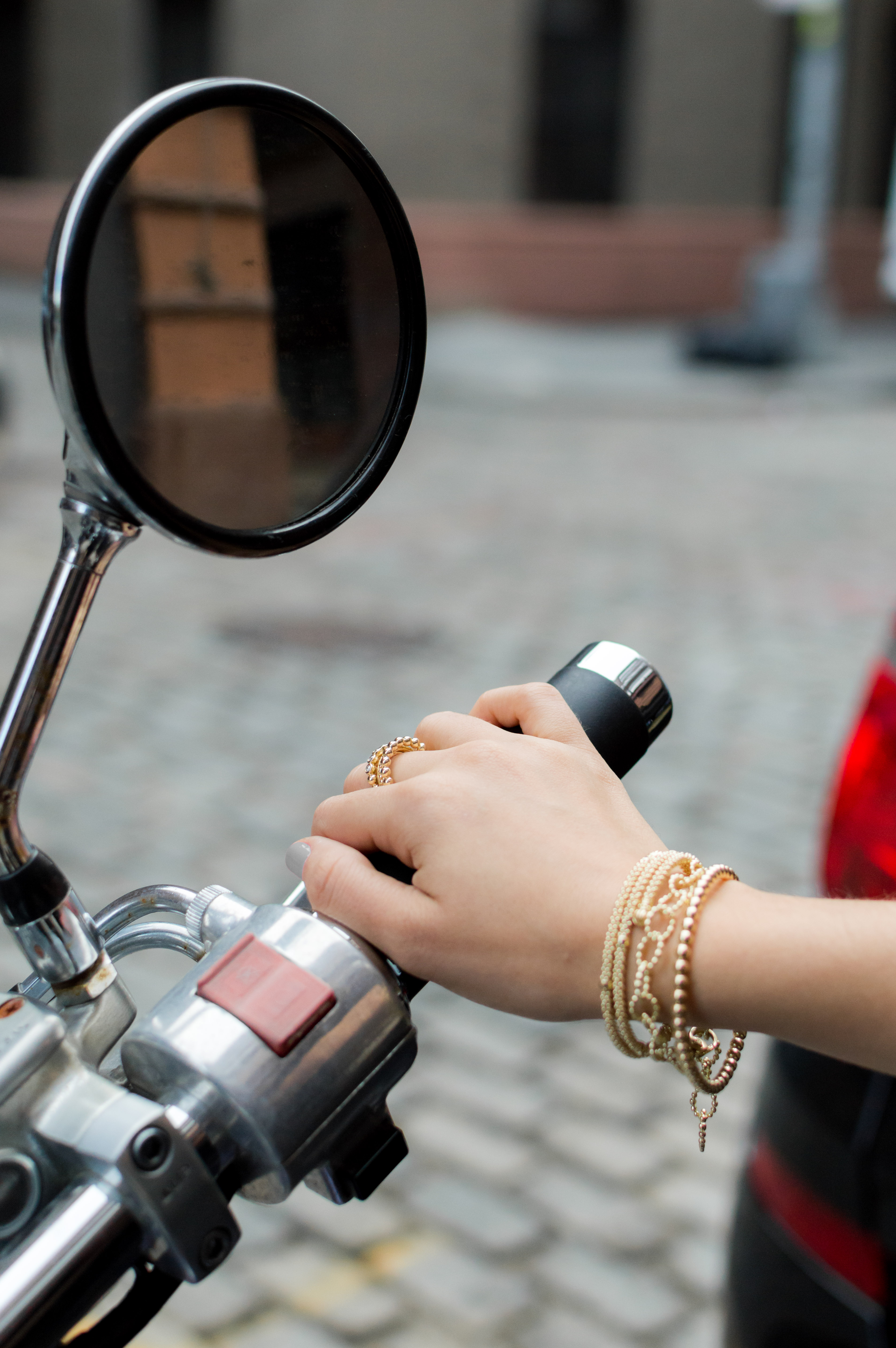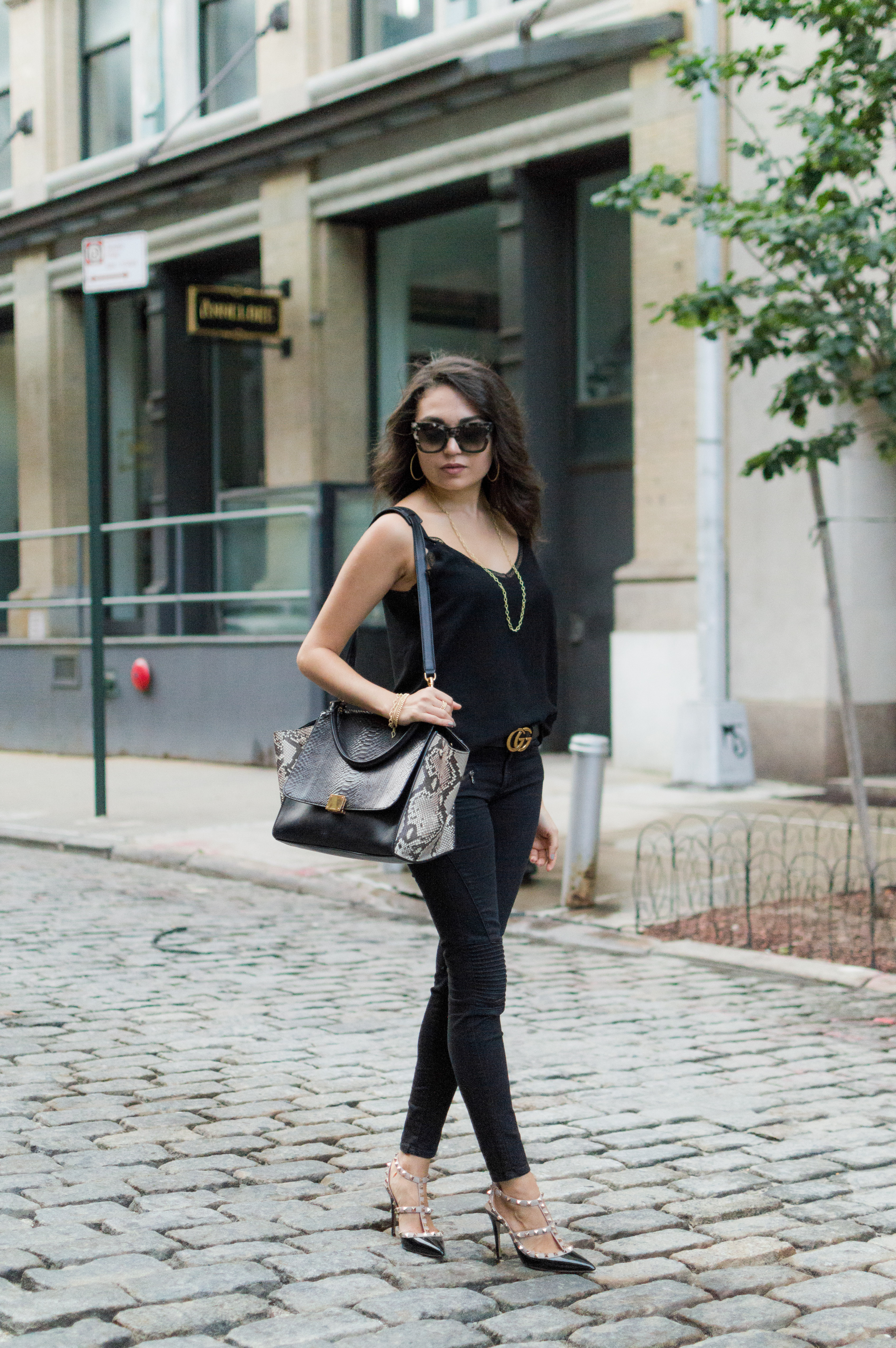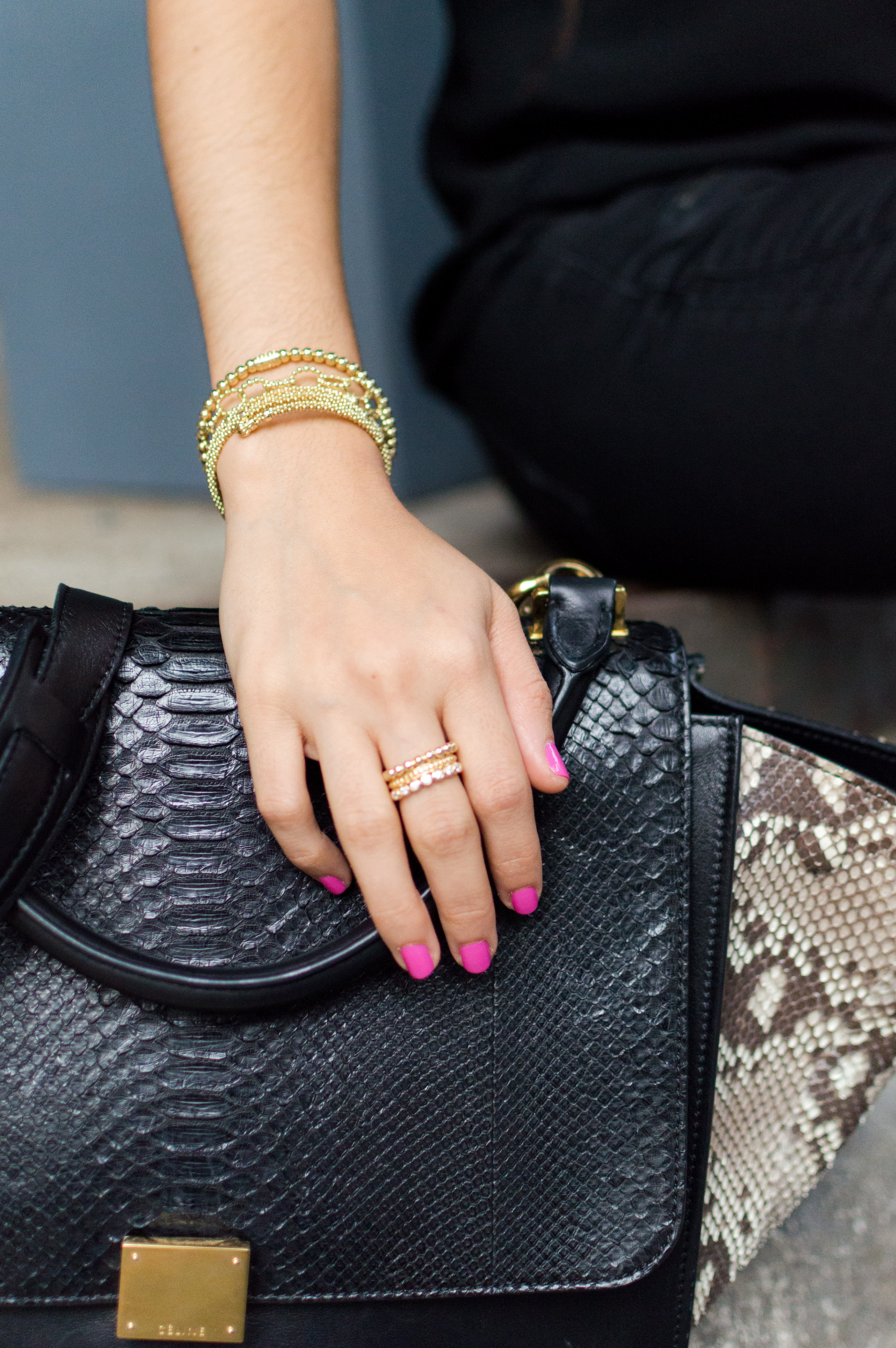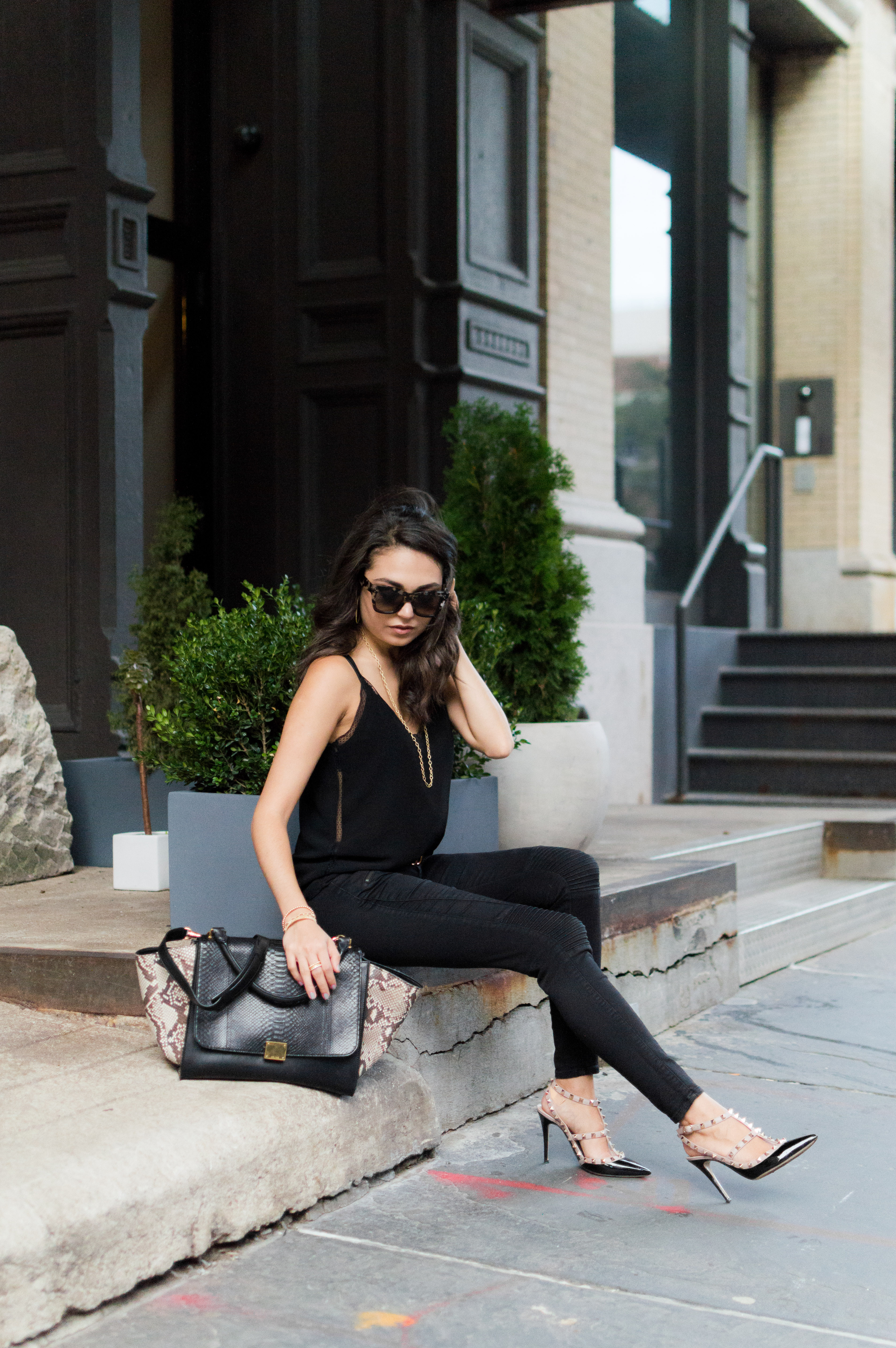 "The luminous Caviar beading brings texture and transforms 18k gold into boldly feminine, sculptural jewelry."
I've linked my whole outfit—including the jewelry!—below for you to shop!  Ladies, LAGOS is definitely a high-end brand that is WORTH the investment!  The timeless pieces will last you forever. 🙂  I've also posted two silly photos at the end of this.  One is a guy photobombing me with peace signs and the other is a fab photo bomb from the wind, haha!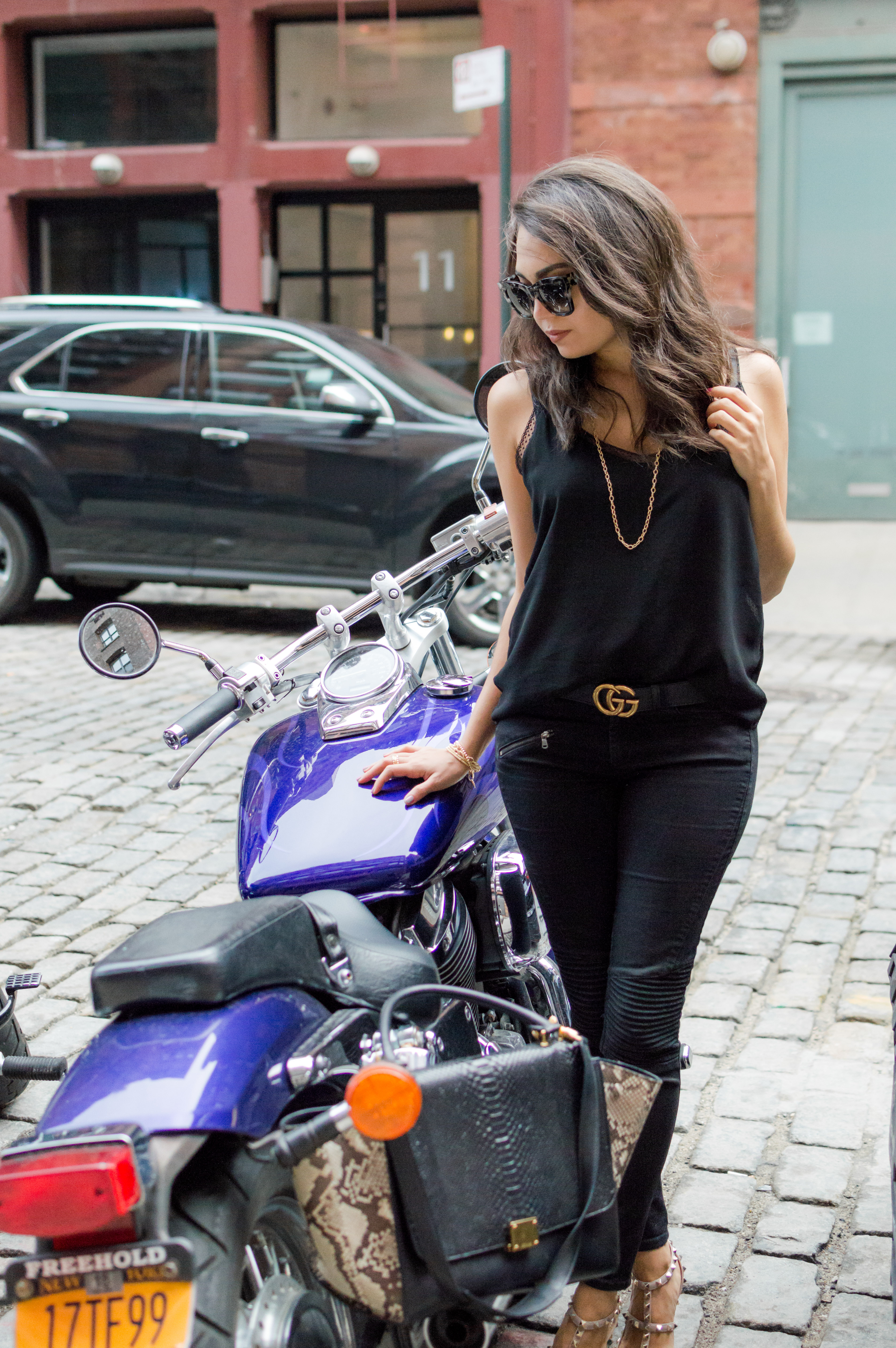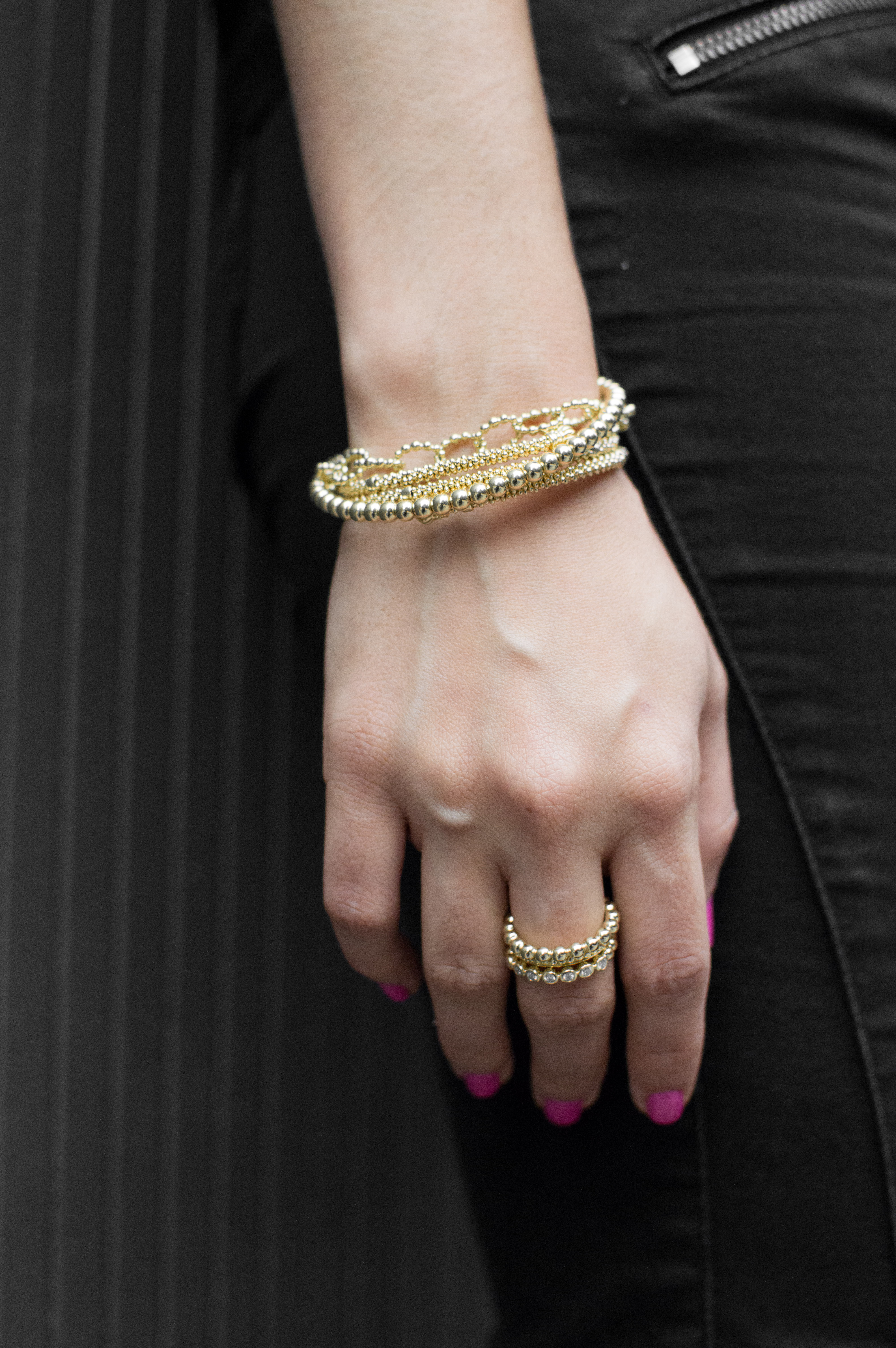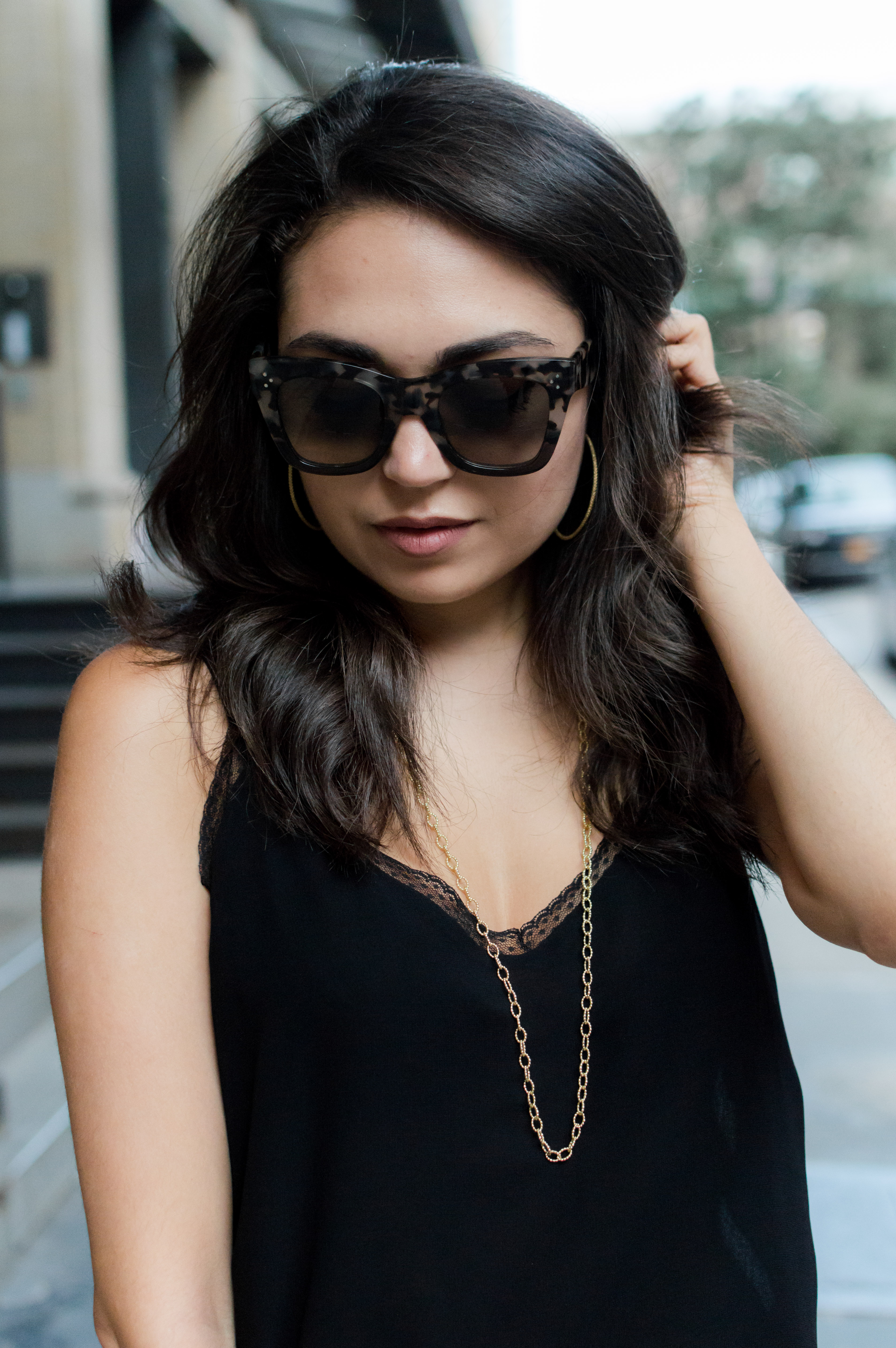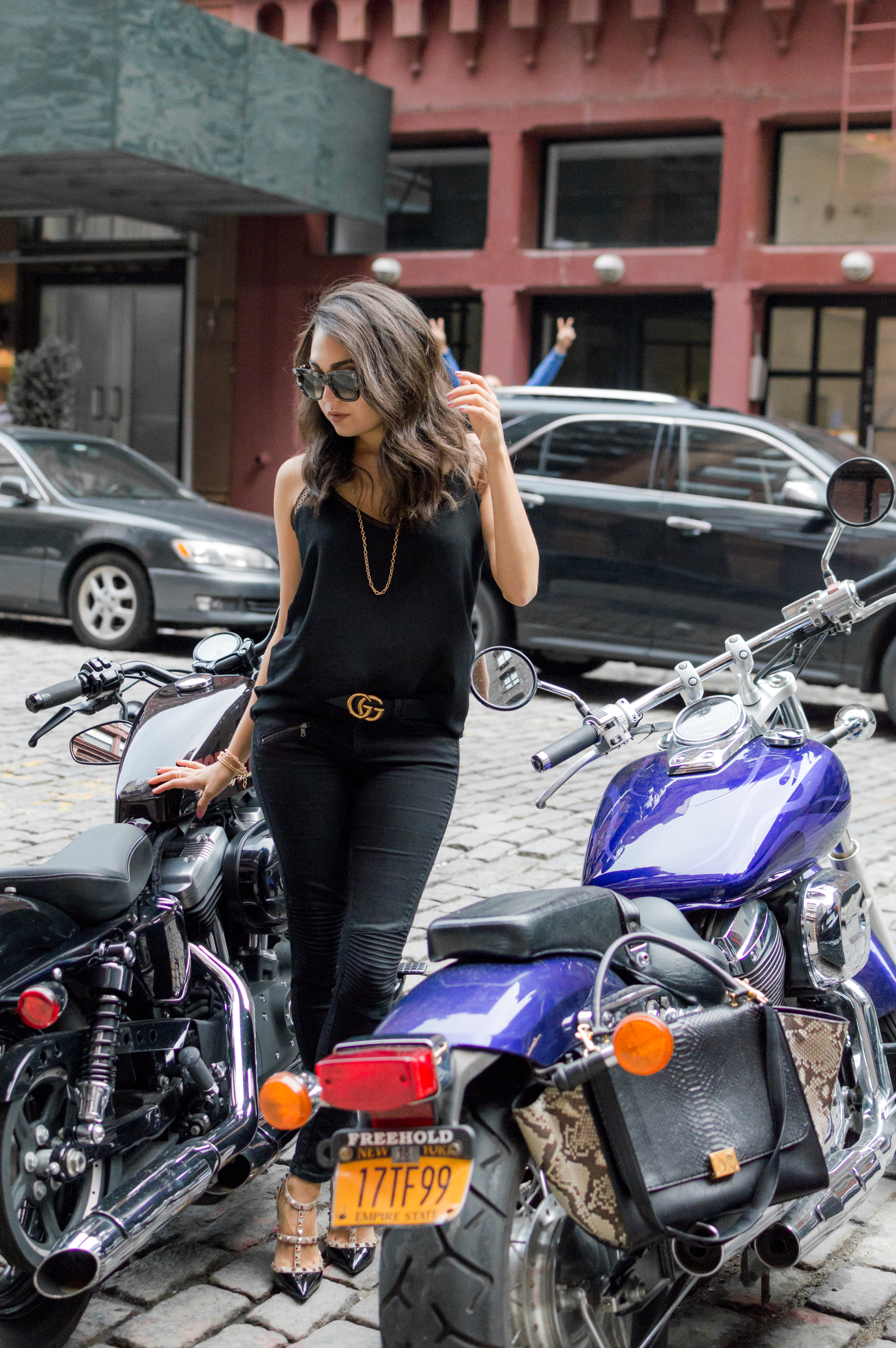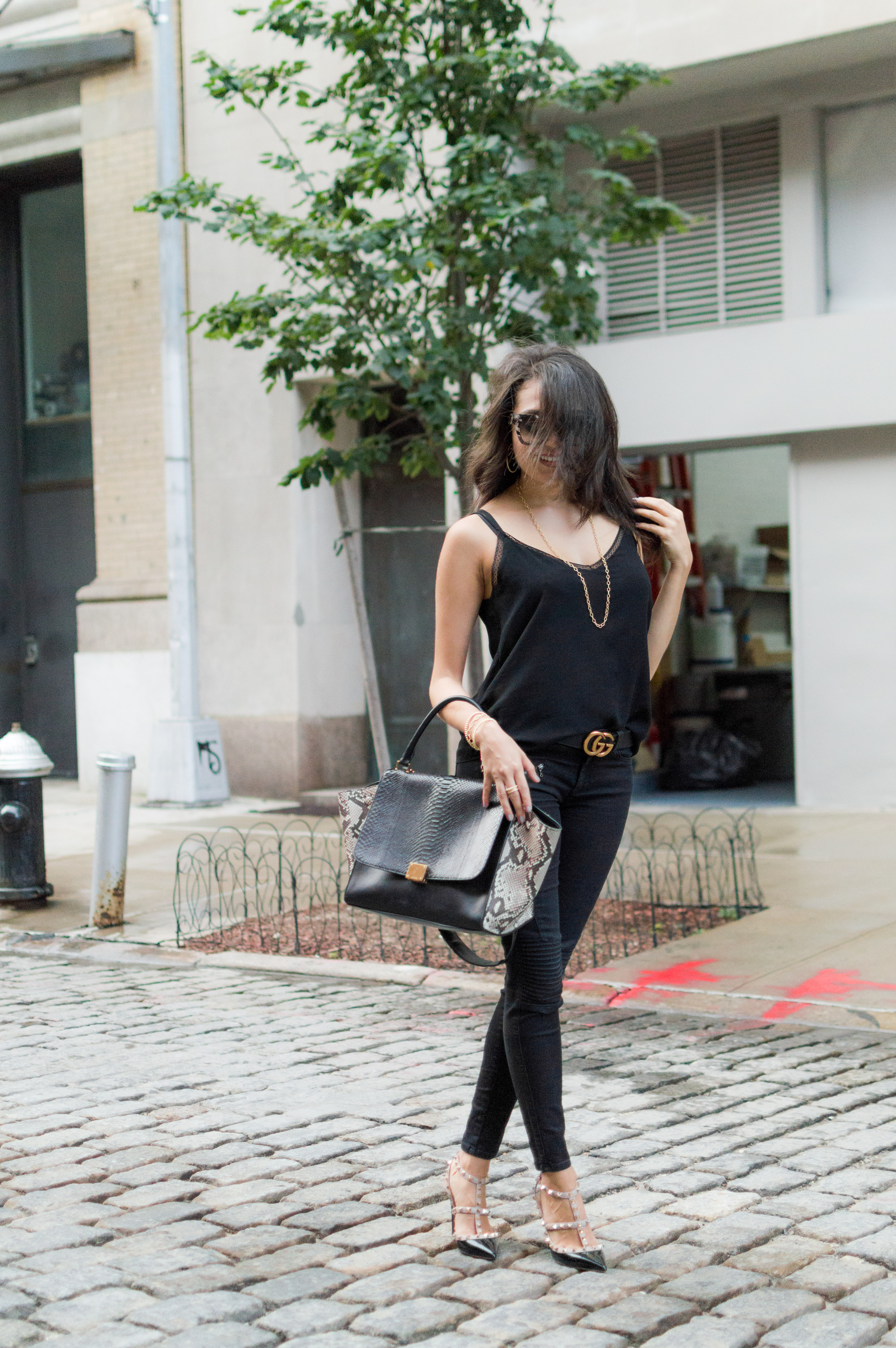 Which piece was your favorite?
XoXo,