Hello my loves!  Following my social media, you may have noticed I was on my annual family sojourn to the South of France for the last few weeks.  It was so, so relaxing and extra fun this year because we had extended family come too!  My travel recaps will be up in the coming weeks (just scheduled all my posts out this morning!) so be sure to keep an eye out for those!  For my summer trips (yes plural, another quick one is coming up!) this year, I've collaborated with online retail destination TOBI, and they were kind enough to gift me with some new pieces.  And what better way to show how much I LOOOVE this particular piece they sent me than a photoshoot on a yacht heading to St. Tropez?!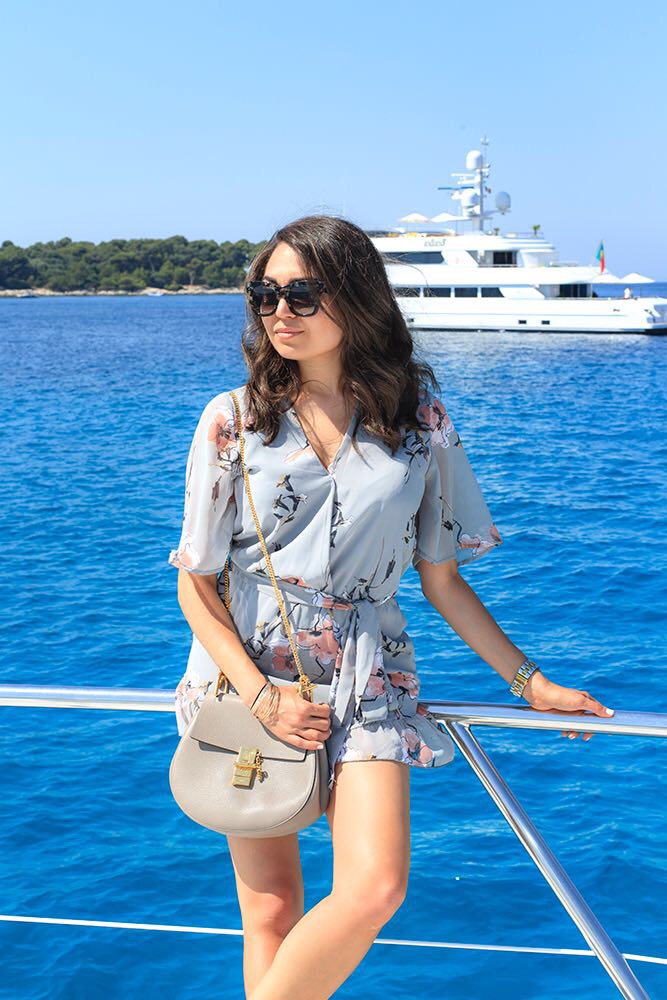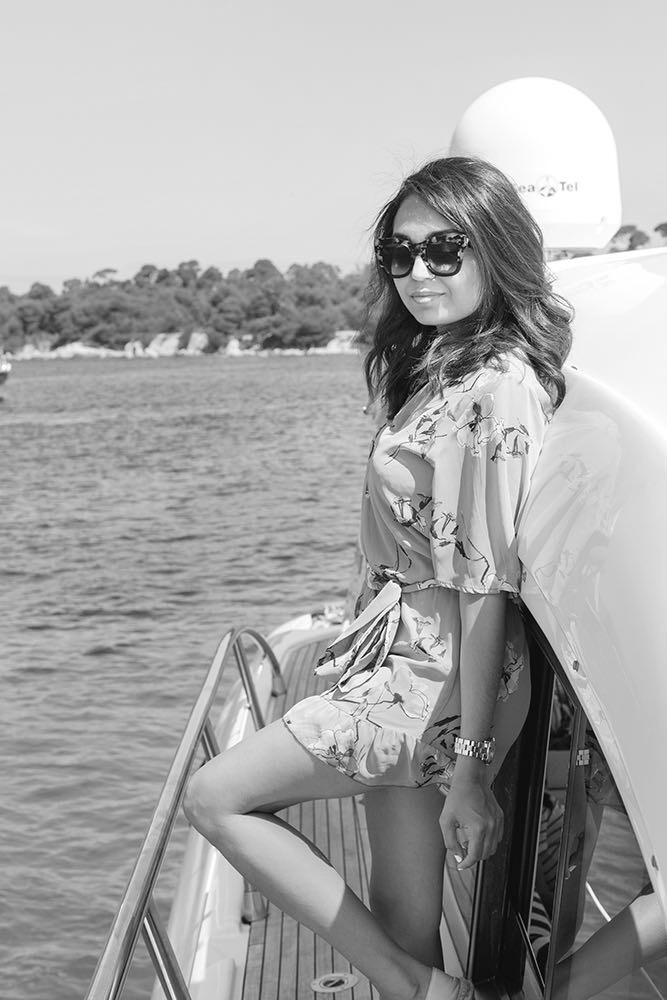 This romper is currently one of my FAVORITE pieces hanging in my closet.  It's luxuriously soft, fits PERFECTLY, and it's so cute!  I especially love the details.  One being ruffle detail on the shorts (OBSESSED!) and the sheerness of the sleeves.  Plus, the loose cut keeps me cool in the summer heat!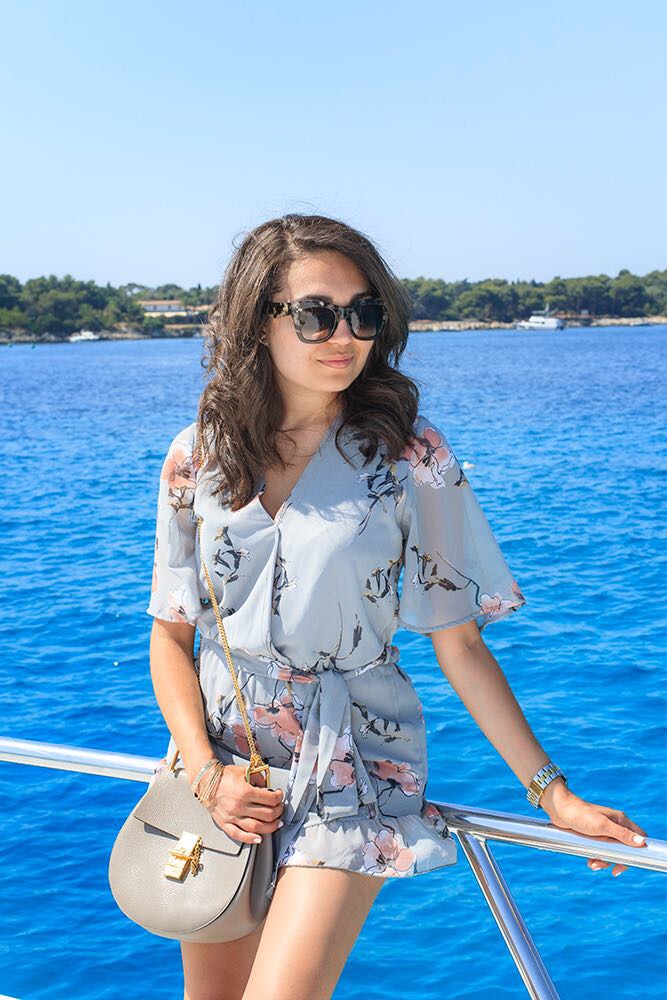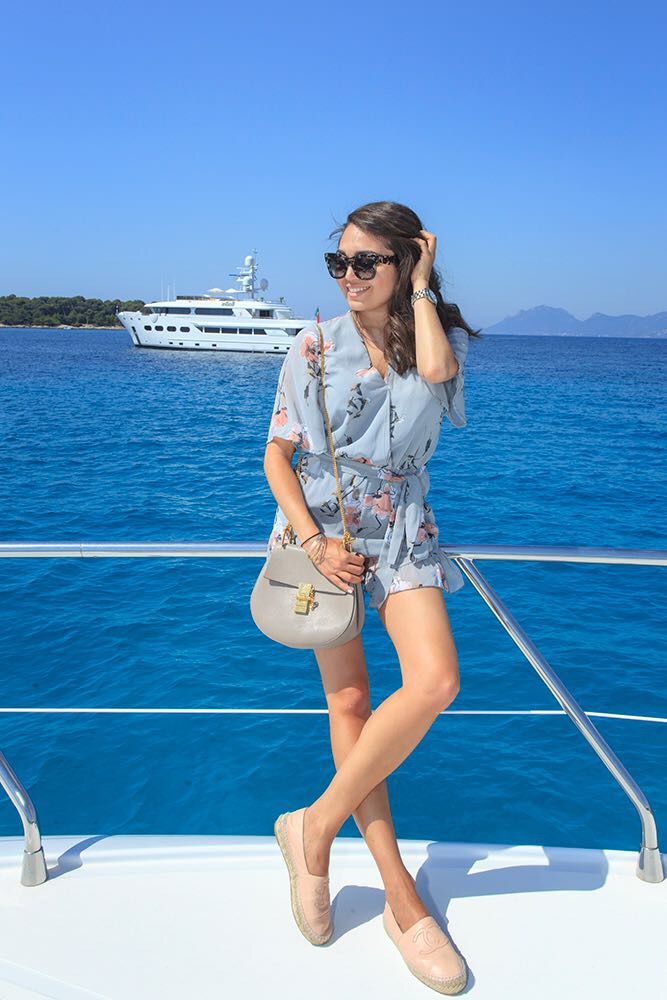 I styled my look with all neutrals—salmon espadrilles and a taupe cross body.  I topped it off with my everyday gold hardware and signature pair of oversized sunnies.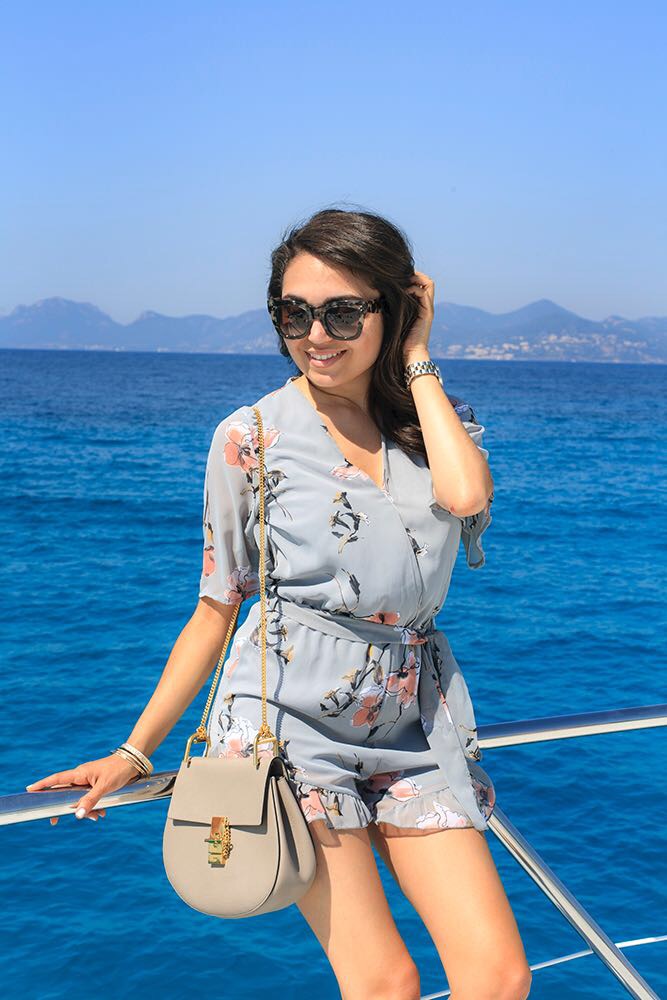 Best part of this whole look?  It's originally $72, but you can get it for under $40 right now!  You can shop it HERE!  Other similar looks HERE, HERE, and HERE!  The rest of my look is linked below.  🙂  Extra special thank you to my cousin's BF who made this photoshoot possible and hired Emmanuel Parendet, one of the BEST photographers I've ever worked with!
XoXo,