3 Ways to Own It This Week (& Every Week!)
Happy #MotivationalMonday loves!  Ah Monday, my favorite day of the week… ;).  I know, I know, some of you are probably going to stop reading now because my Monday morning cheeriness is already annoying you, but hopefully most of you are intrigued and still here.  I like to imagine you're drinking your coffees at work looking for some inspiration, and hopefully I can provide a little for you. 🙂
Why do I genuinely LOVE Mondays?  Because for me, as a hustling, entrepreneurial, business minded go-getter (still coming up with the perfect title) Mondays mean another week has rolled around to MAKE MOVES.  It's so cheesy, but you know that phrase all over motivational pages on social media that says something along the lines of 'have a vision that makes you want to jump out of bed every morning?'  I have that!  My vision, my dream, my goals, are so close I can taste them.  I was invited to the United Nations last week as an INFLUENCER (Hello! Post coming soon!)  and the events I've been attending lately have been really good ones.  For example, also last week I was invited to see Pamella Roland's Resort 2018 Presentation at the Bulgari on 5th Avenue.  It was one of the most beautiful events I've been to in a long time— that post is also coming this week!  I'm starting to get recognized as a personal brand with a voice and I definitely don't plan on slowing down now!
So as I begin my week of owning it, I want to share some ways I plan to with you.  Because if it weren't for you, my lovely readers 🙂 I wouldn't be where I am today. <3  These might not be new ideas, but they work for me, and hopefully for you too!
1- ONE AT A TIME – You might have 10 things on your current to do list, but don't try to do everything at once.  It's better to put 100% into every task individually than half ass multiple things at once.  Want to ensure this happens?  Write down your to do list!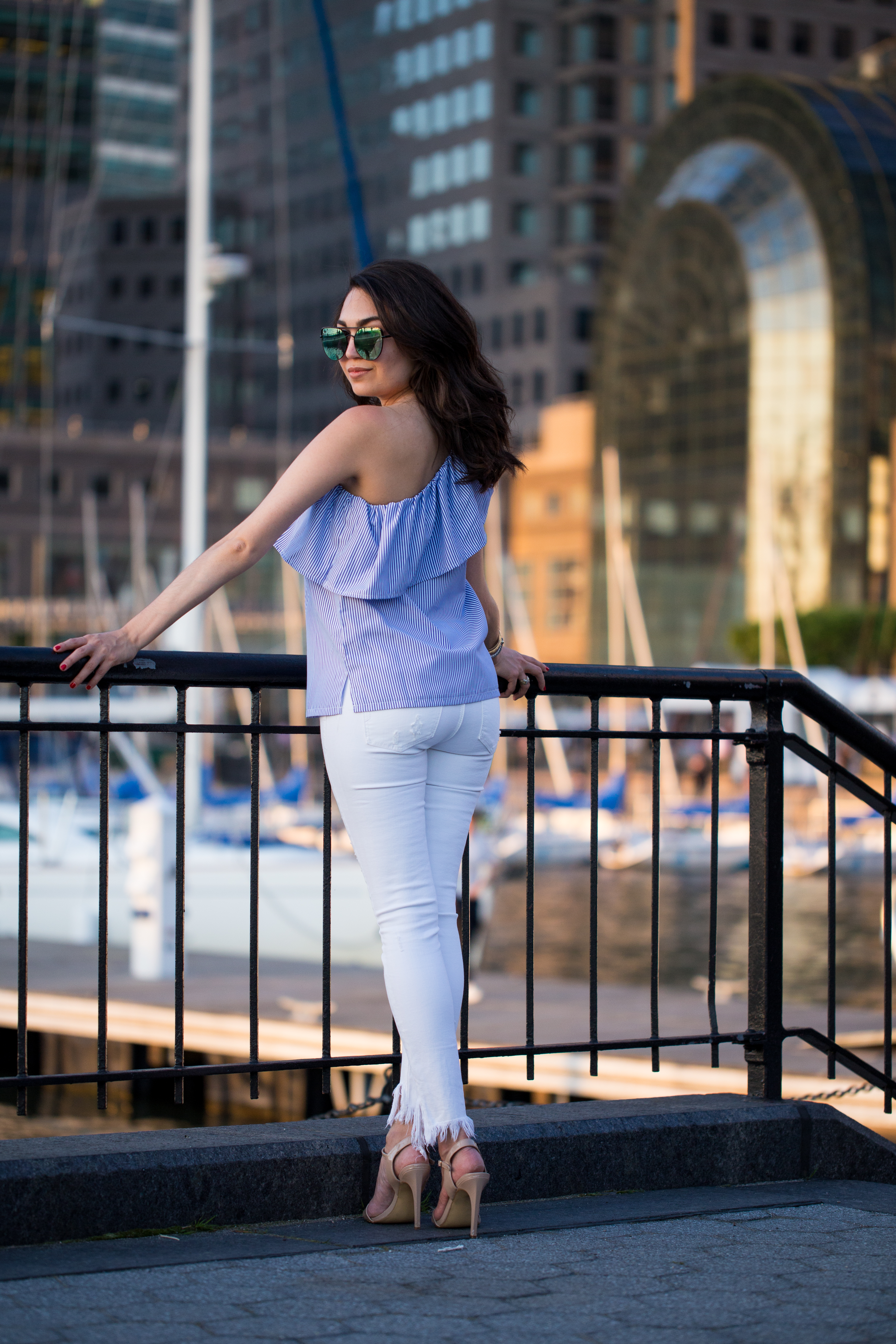 2- PLAN AHEAD – You might be reading this on Monday morning or Wednesday afternoon, but it's never too late to plan ahead.  It's up to YOU when the starting moment is.  If you're making excuses that you need to wait until Sunday night or New Years or your birthday or whatever, you don't want it bad enough.  But when you REALLY have a goal, YOU set the rules and make the time.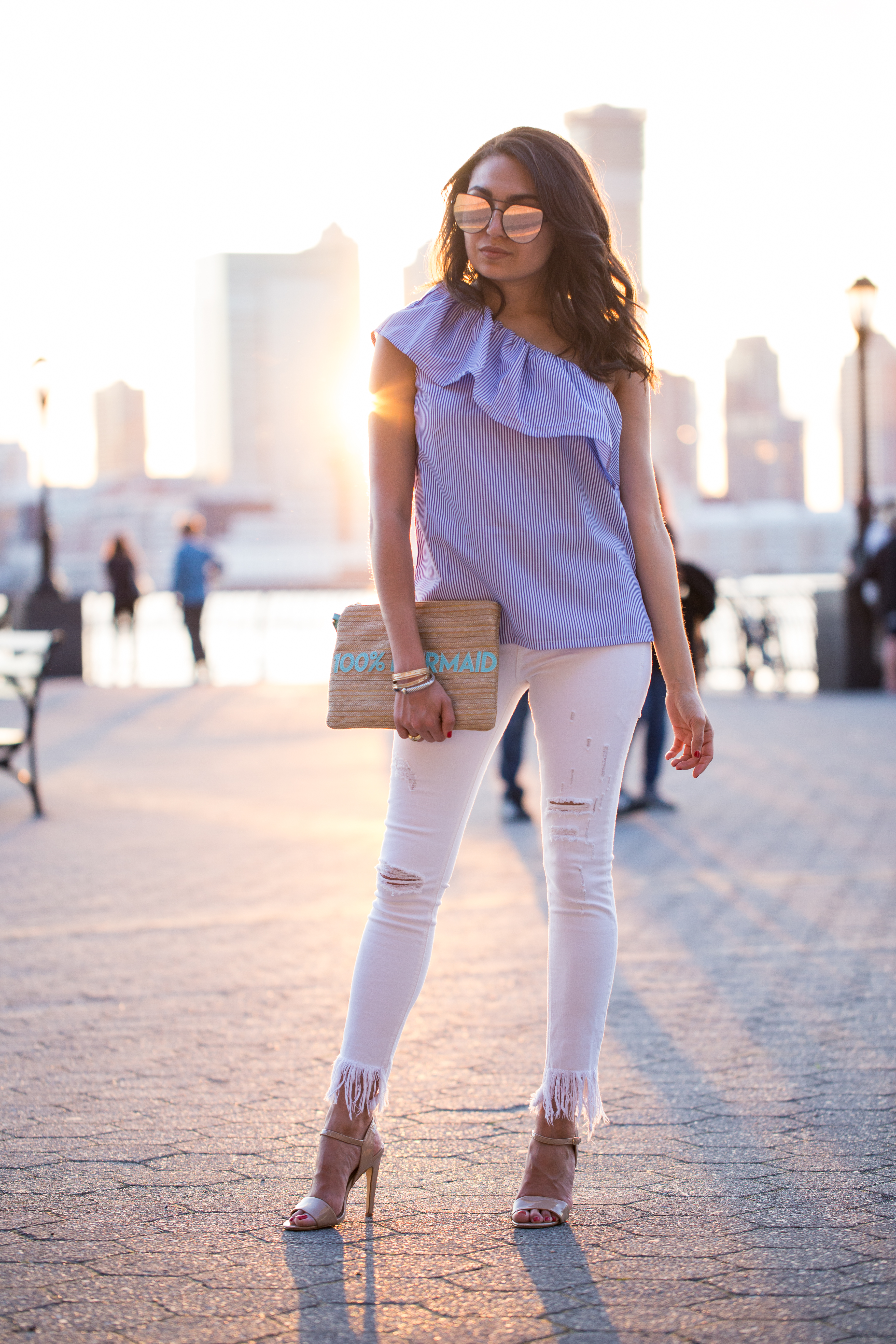 3- GRATITUDE – My golden rule and simple formula: gratitude determines attitude and attitude determines altitude.  Be grateful for every moment.  Be so grateful that it becomes a subconscious habit.  Thank the universe for giving you the chance to wake up, to have a job, to even be able to read this, everything.  Out of sight, out of mind is easy, but you're better than that.  Realize how blessed you are and be grateful for it.  It will improve you mood tremendously and with your good attitude you'll get more accomplished.  🙂
Lastly, let's talk about my look today… it's finally WHITE JEANS SEASON!  I'm obsessed with this distressed pair I found, and I've linked a bunch for you below to shop!  I'm also LOVING this clutch from Violet Ray who I'm newly collaborating with!  They are a New York based handbag company with some of the cutest bags and were gracious enough to gift me with some clutches for my upcoming travels.  But this one is just so cute, I couldn't wait to style it!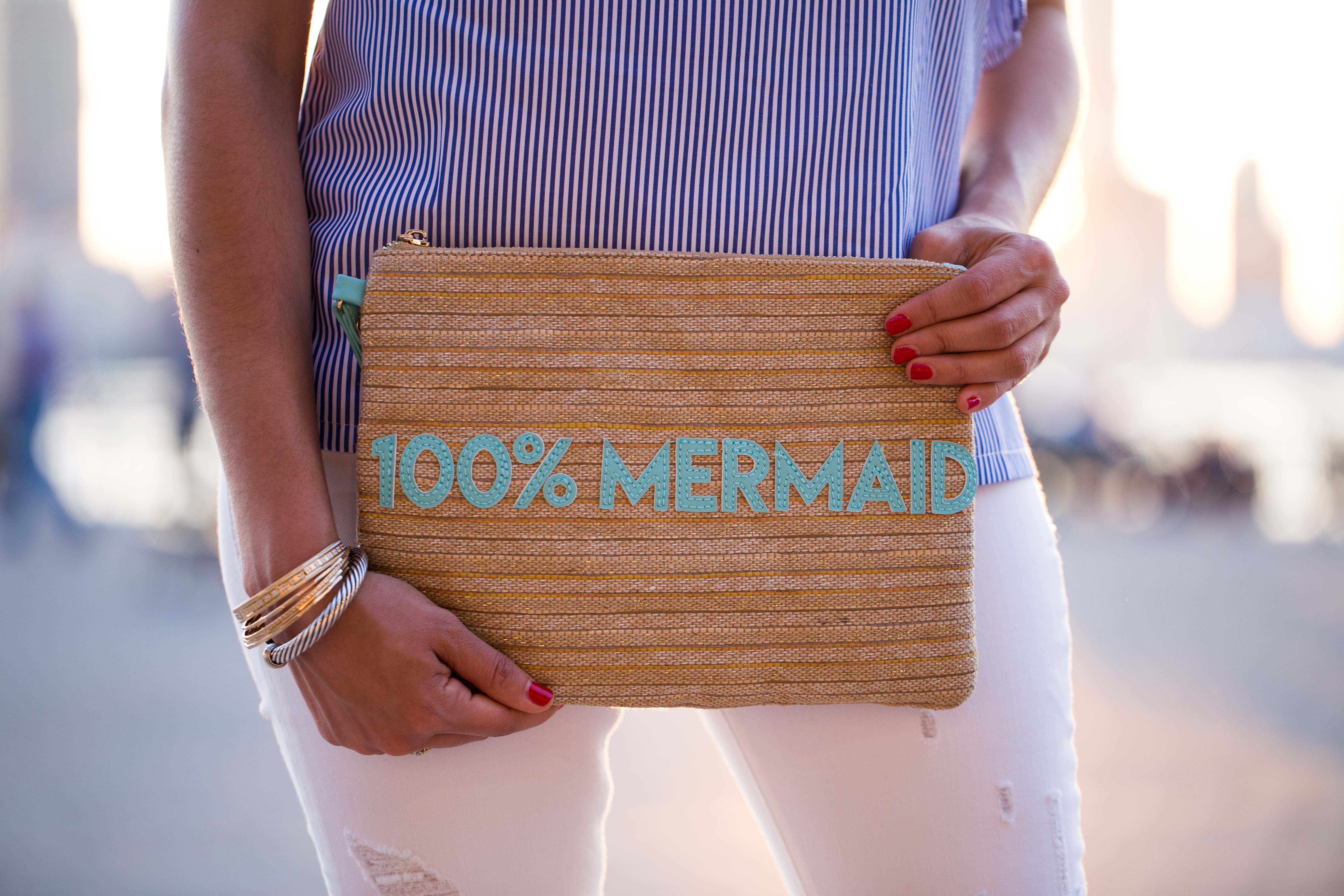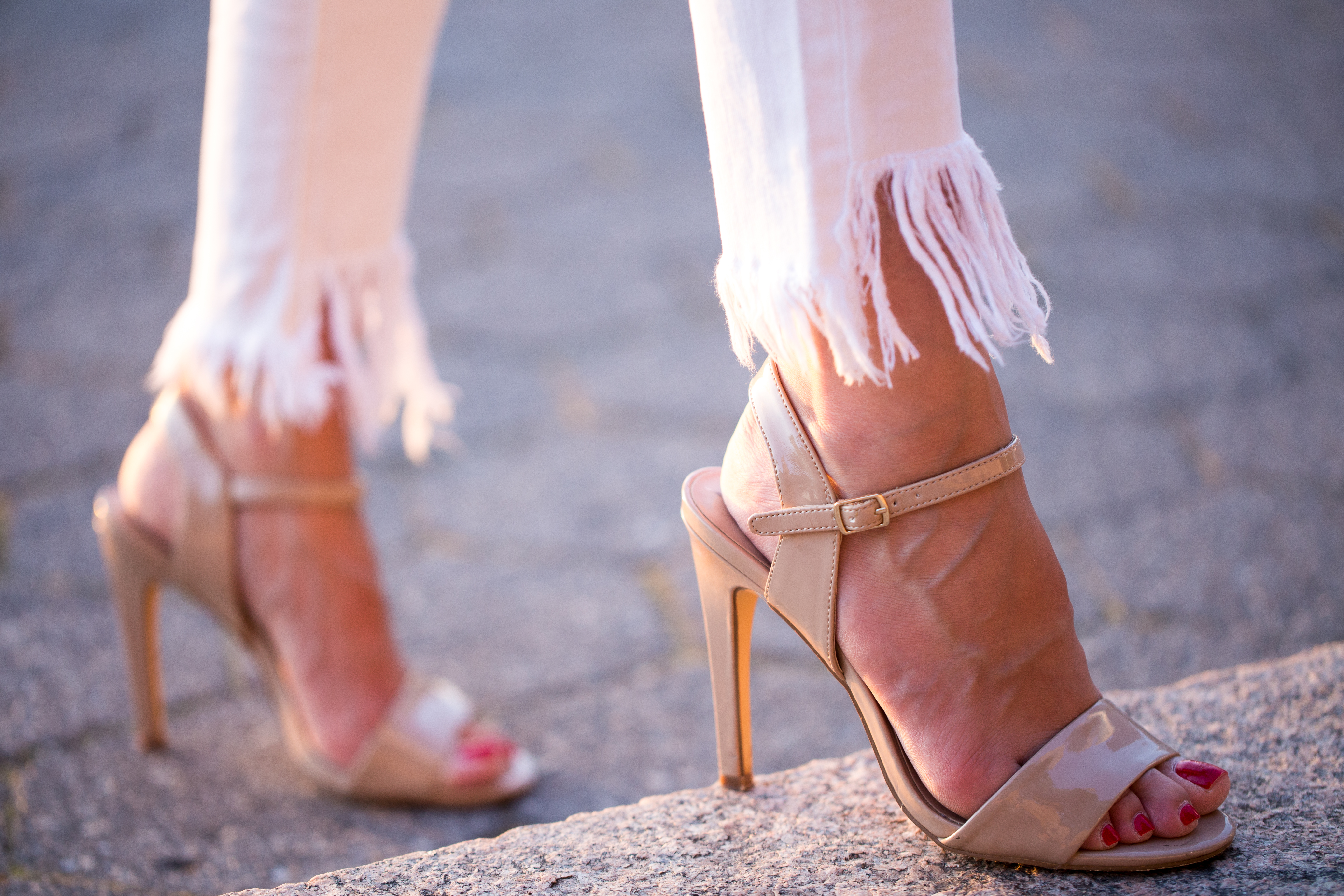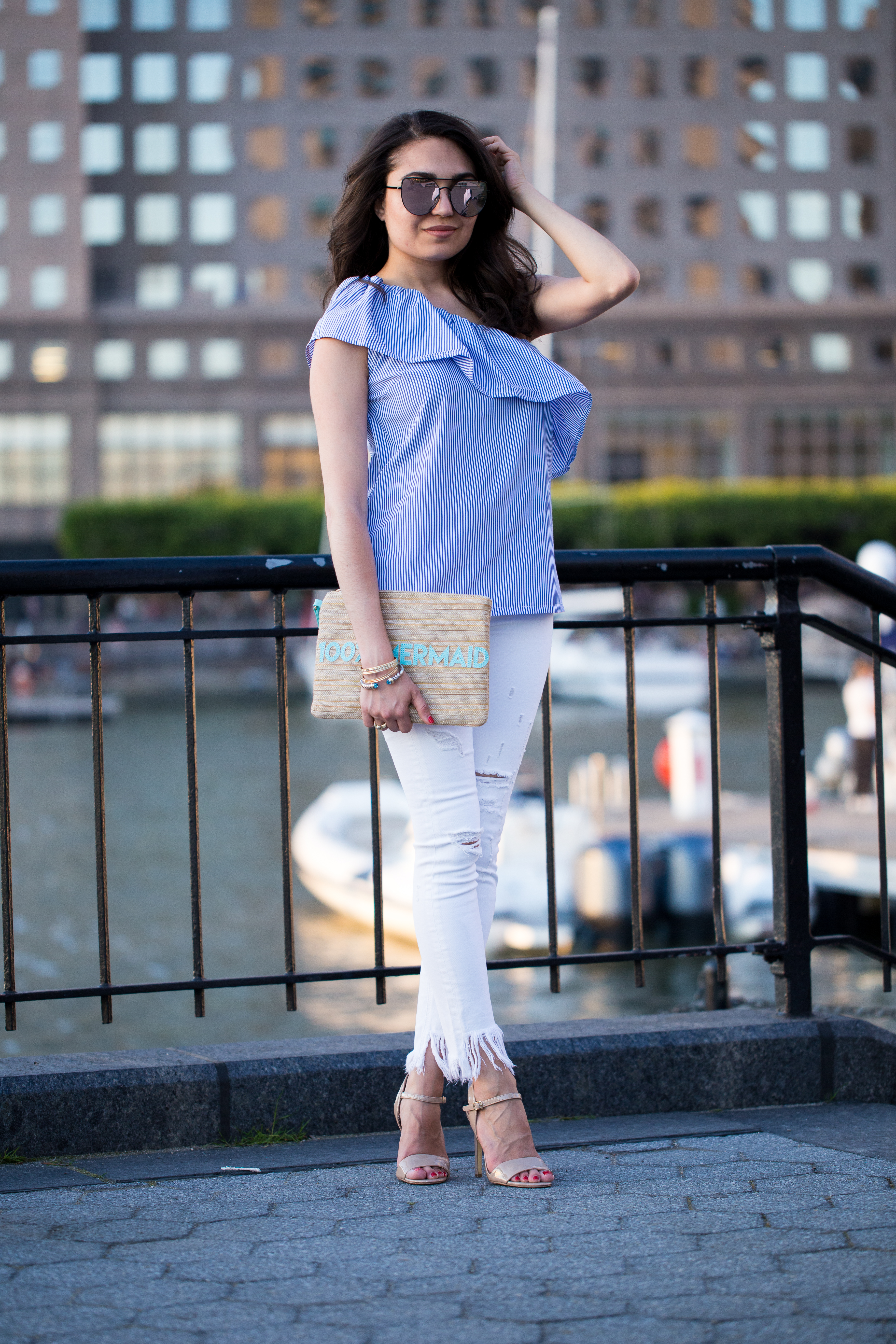 Hope to hear back from you that you are OWNING it this week!  What tips do you have for me? 🙂
XoXo,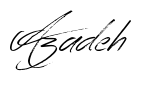 Photos C/O Kane Nguyen