Fashion Week with Anne James New York
Fashion Week was definitely something this year.  I didn't really invest much into this season because I'm WAY more excited about the General Assembly next week and my other secret project that is finallyyy coming together.  And I decided to skip Friday entirely and go see the USA vs. Brazil friendly match at Met Life Stadium.  Fútbol > Fashion Week, am I right?!
What I did really enjoy about this fashion week though, was that I collaborated with global impact brands for outfits!  Huge shoutout to SUSTAIN magazine for making that happen!  One of the brands I teamed up with was Anne James New York, and both looks were killer!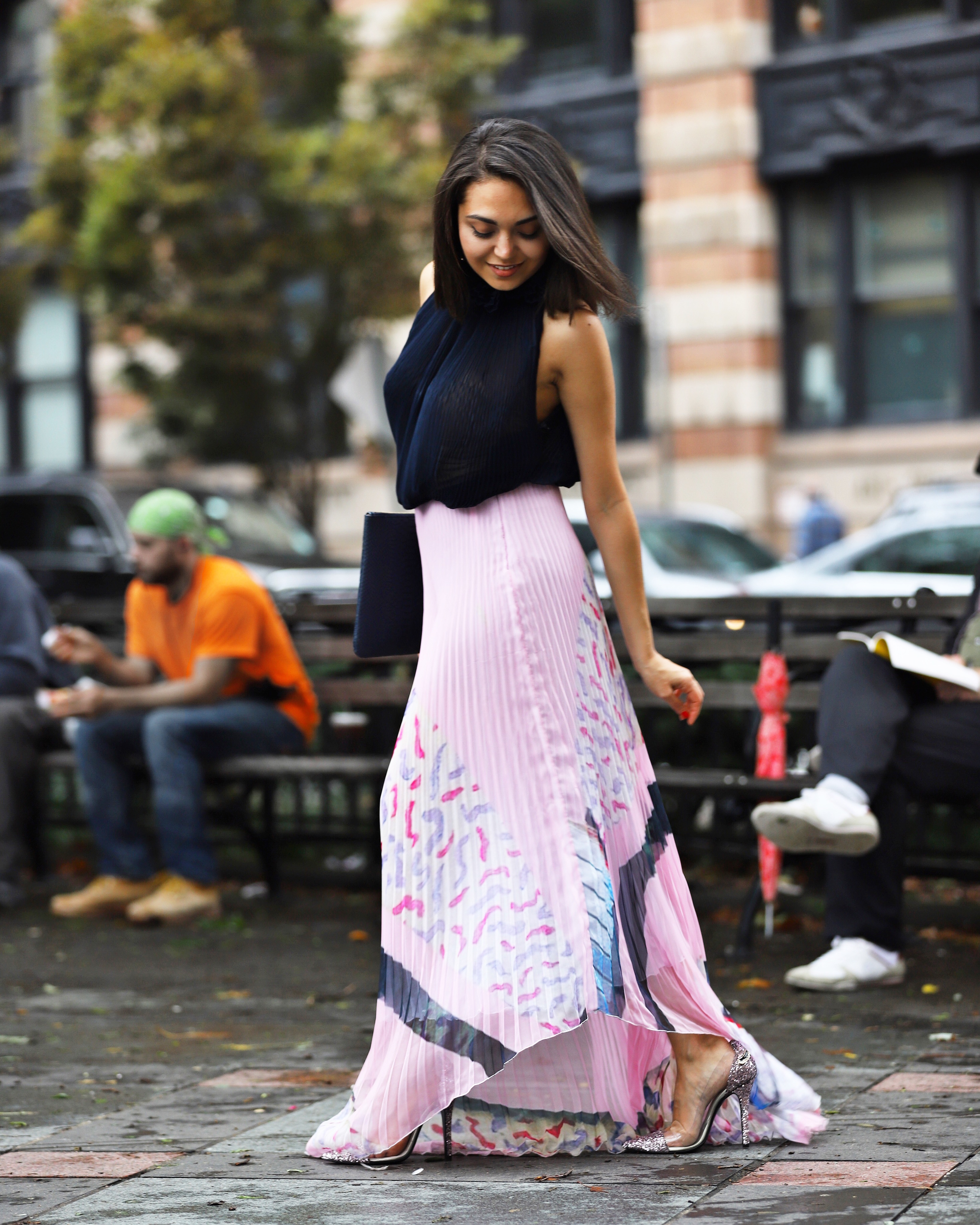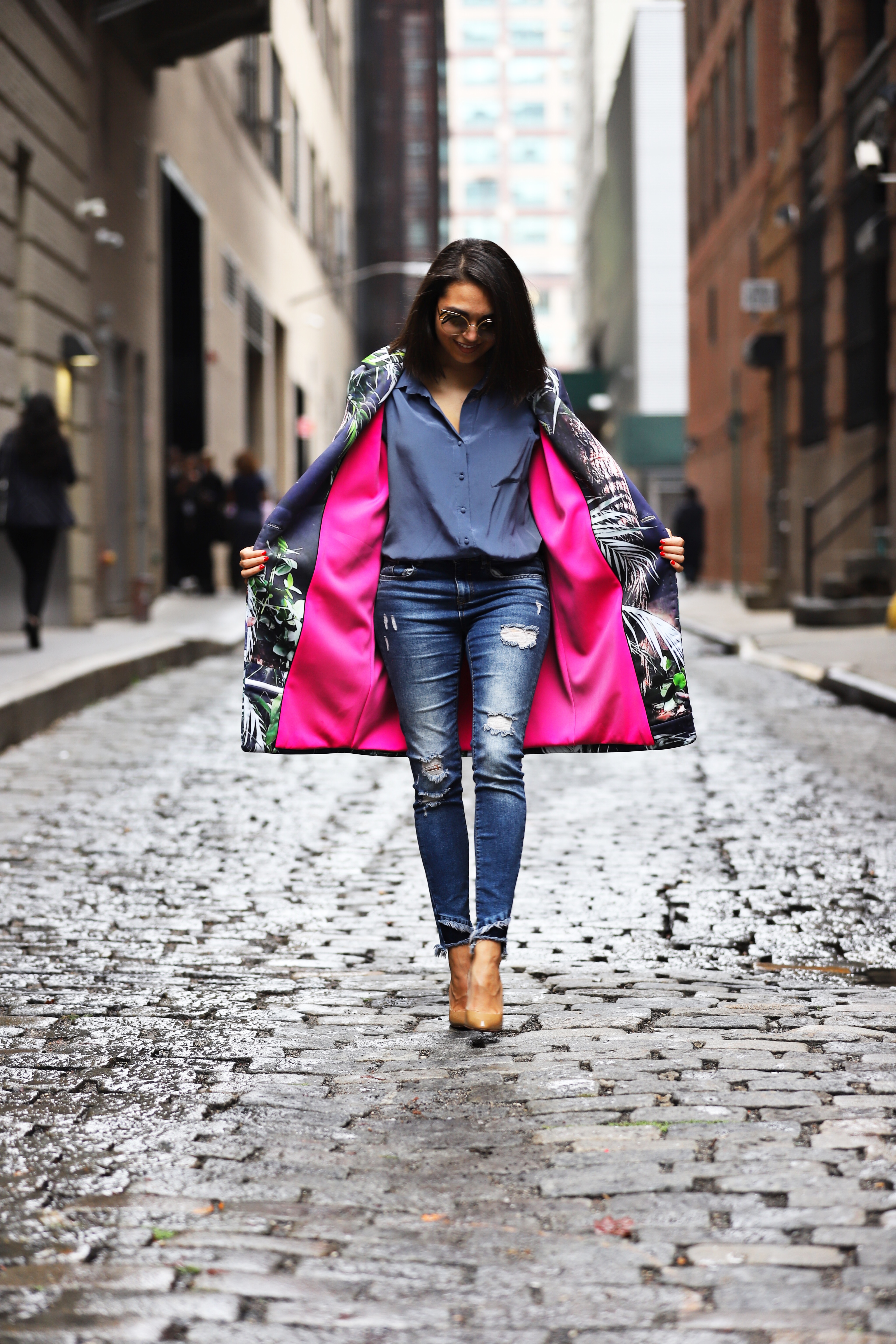 It made me feel SO good to know I was wearing clothes that didn't violate human rights or hurt our environment.  Fashion is one of the most pollutant industries in the world.  And most of the clothes we are convinced to buy are made by women, and many times children, in dangerous factories for little to nothing pay.  How can I call myself a human rights activist and still prance around in my fast fashion trends that are made by kids forced into manual labor?
Conscious fashion also doesn't mean letting go of luxury or high end.  In fact, many times it's more exclusive, better made, and of higher quality.  Like both this stunning gown and coat I wore for fashion week.  Honestly, if I had seen this dress on a hanger I probably would have skimmed over it because I generally stay away from high necklines, and this one has a ruffled collar.  But the second I tried it on, I fell in love with it!  It's probably one of the most luxurious, beautiful dresses I've ever worn!  And that coat, oh my gosh, I LOVE this coat!  The print, the hot pink lining, everything is so me, haha!  I kept it monochromatic blue underneath so the coat could shine on its own.  Both of these piece are made from ethically sourced, up-cycled fabrics.  See.  High fashion with good intentions. 🙂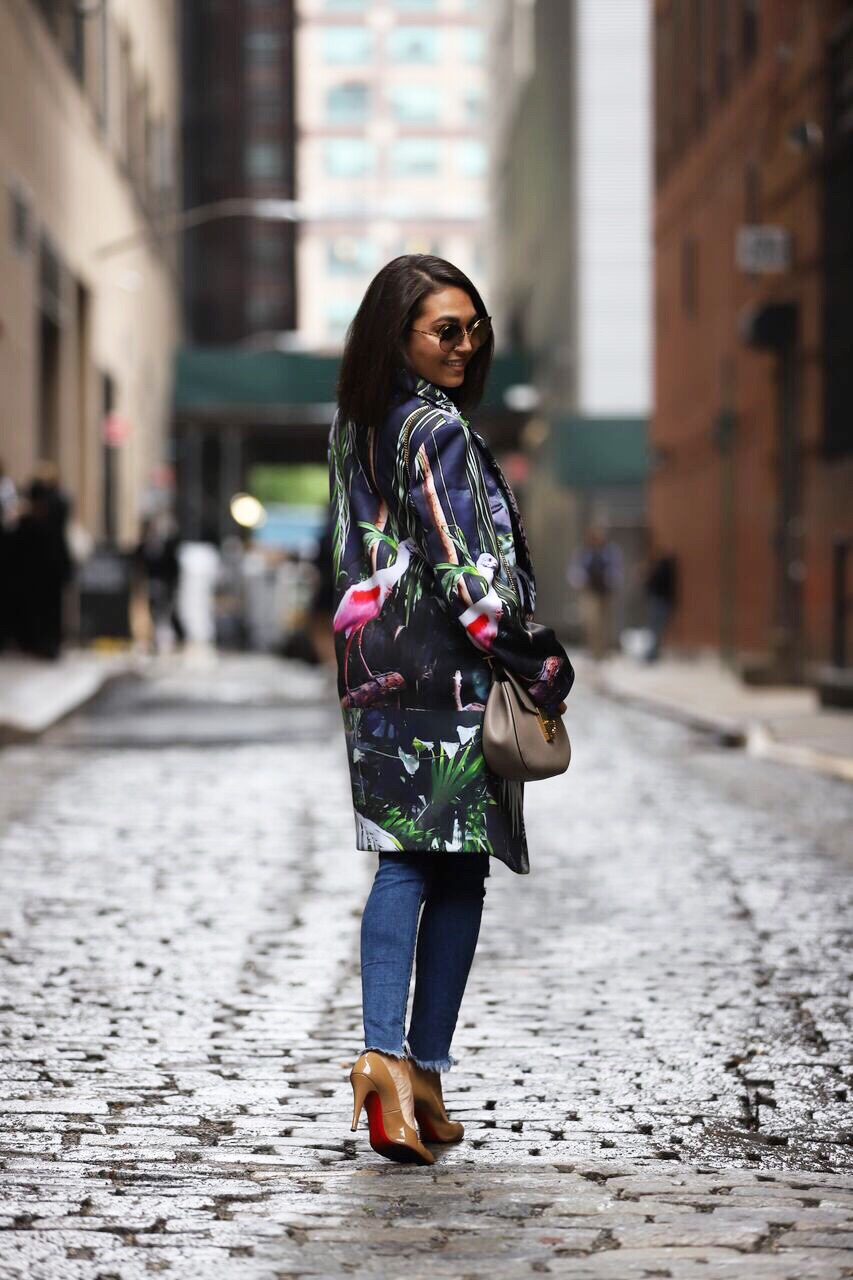 You can shop both the Anne James New York coat and dress HERE.  The rest of the looks you can find on my Shop My Looks page.
Photos C/O Nigil Crawford.
XoXo,