Although I avoid the top-rated TripAdvisor tourist traps of my beautiful city, there are a few places that hold a special place in my heart: the Met, Grand Central Station, Bethesda Fountain… and Tavern on the Green.  Hidden in Central Park West, right next to Sheep Meadow, the restaurant has undergone drastic changes in the last few years—hiatus, redecorated, new management—but it still screams "Iconic New York City."  When my friend Diego told me Tavern wants to collaborate I said yes without hesitation.  We went on a Friday afternoon in August (thank God for summer Fridays!) and were beyond spoiled with their hospitality and delicious food.
What I love about Tavern is that no matter what it's gone through, it still holds its timelessness.  It's still a coveted venue for weddings and galas and brunches.  Or just a group of girls from out of town wearing headbands, sipping cocktails, and posing for photos to live that Gossip Girl life for a few moments. (I actually saw this happen!)  It'll always be the perfect place to bring your family or out of town guests for an authentic New York experience.  Imagine sitting outside for lunch in October overlooking that famous Central Park fall foliage!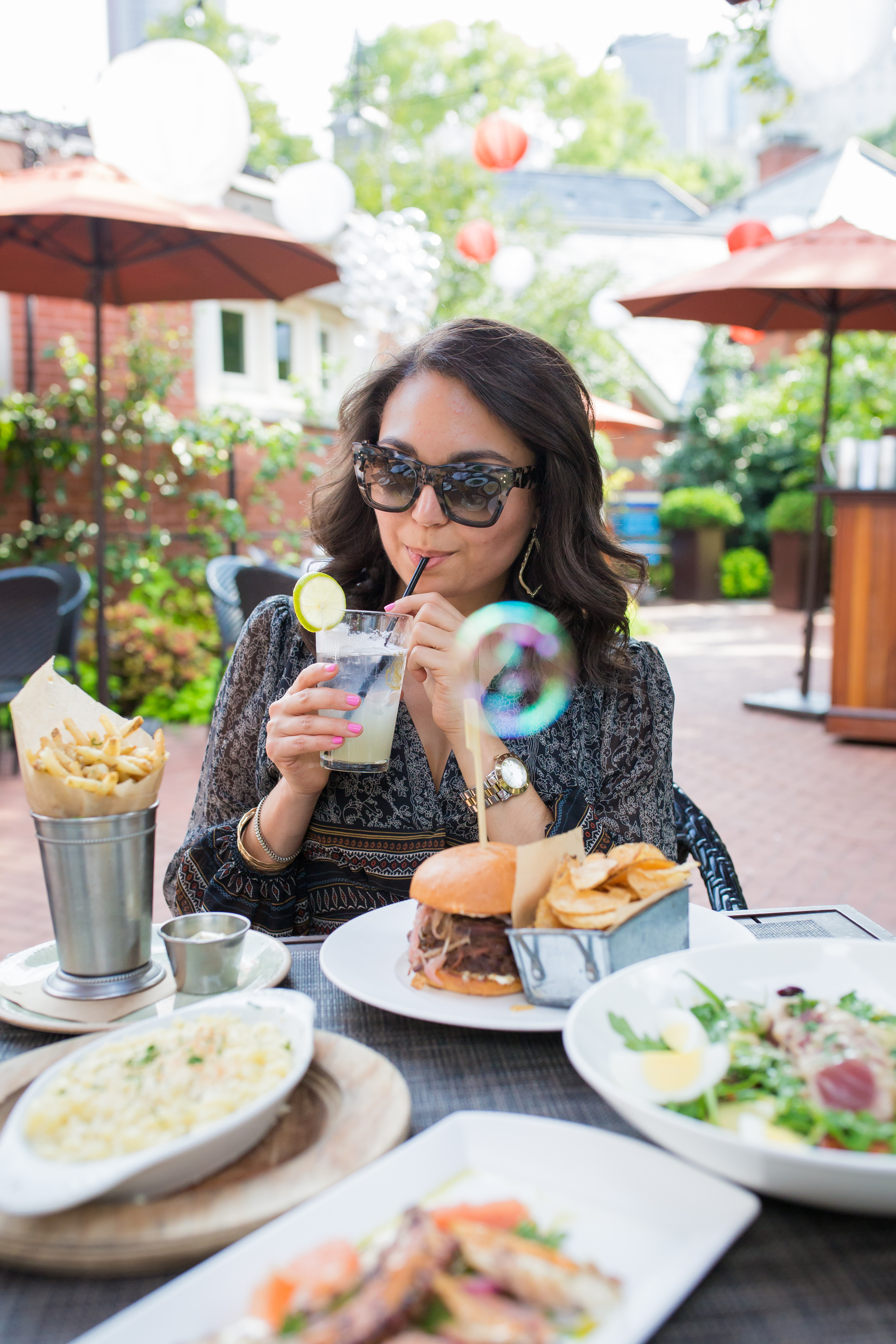 Tavern is already so magical being in Central Park, you just feel a little summer drunk from the beauty surrounding you.  We were led outside to the smaller terrace, the pop-up Bubble Garden, and they had kindly cleared it for us so we could capture content without distractions or interruptions!
As for the meal itself, we couldn't resist holding back.  We ordered (actually mostly me, I ordered, LOL) the roasted fig salad, the charred octopus, the seared tuna Niçoise salad, truffle mac n' cheese, the sirloin steak sandwich, and truffle fries. And a peanut butter chocolate lava cake for dessert! 🙂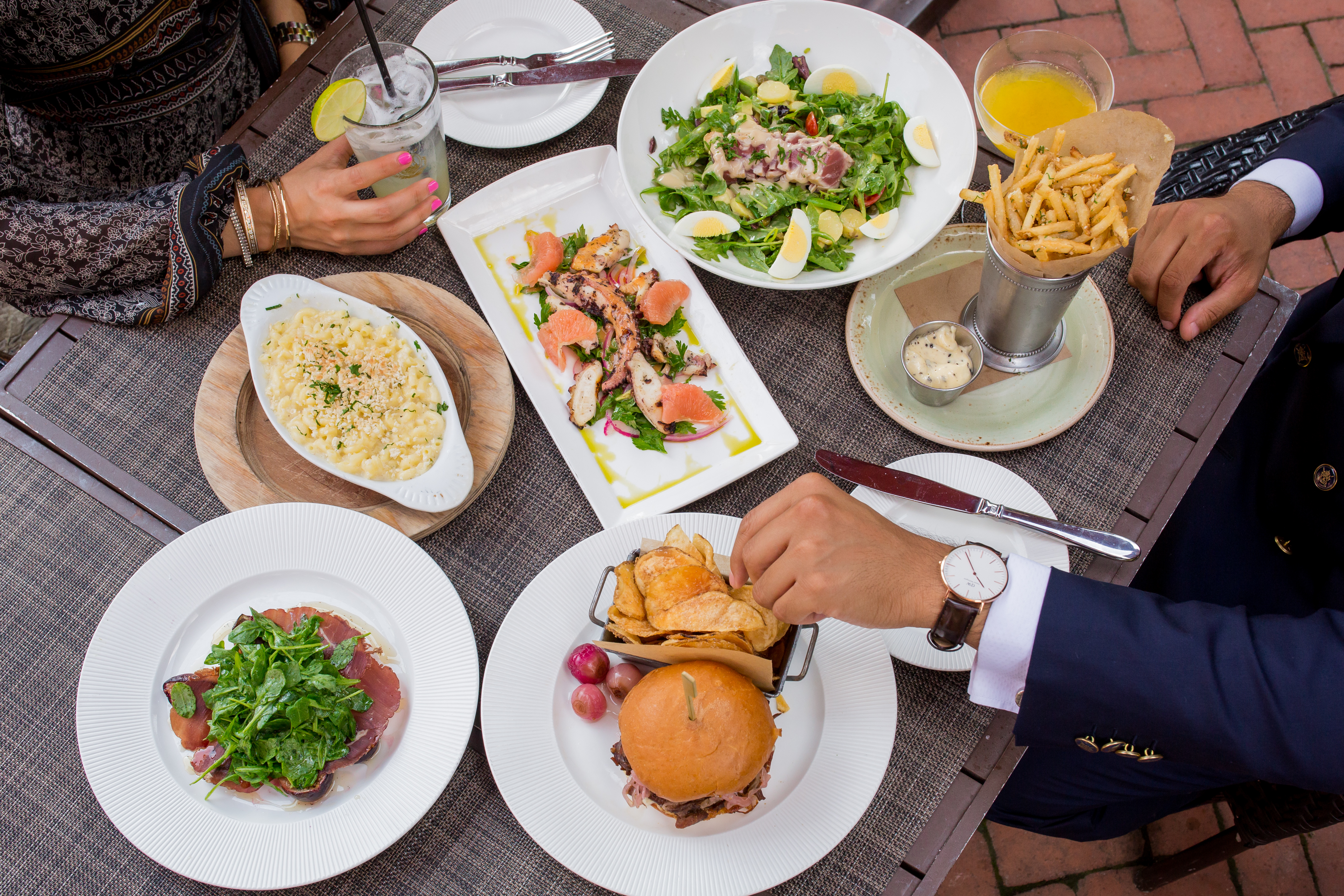 Everything was deeelicious!  My favorite, by far, was the shaved sirloin steak sandwich.  It has caramelized onion and melted provolone, and the steak is so tender, juicy, and flavorful, it just melts in your mouth!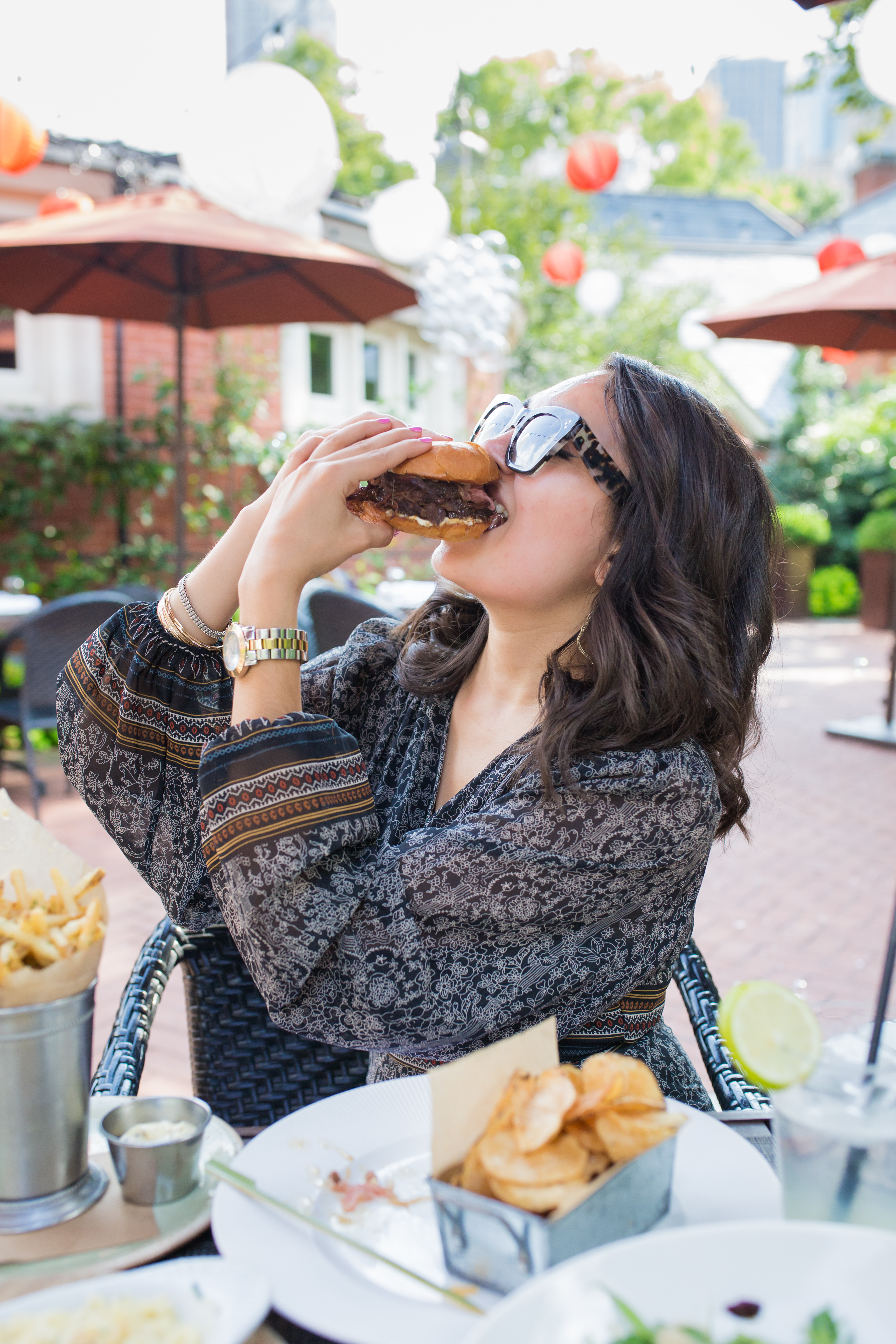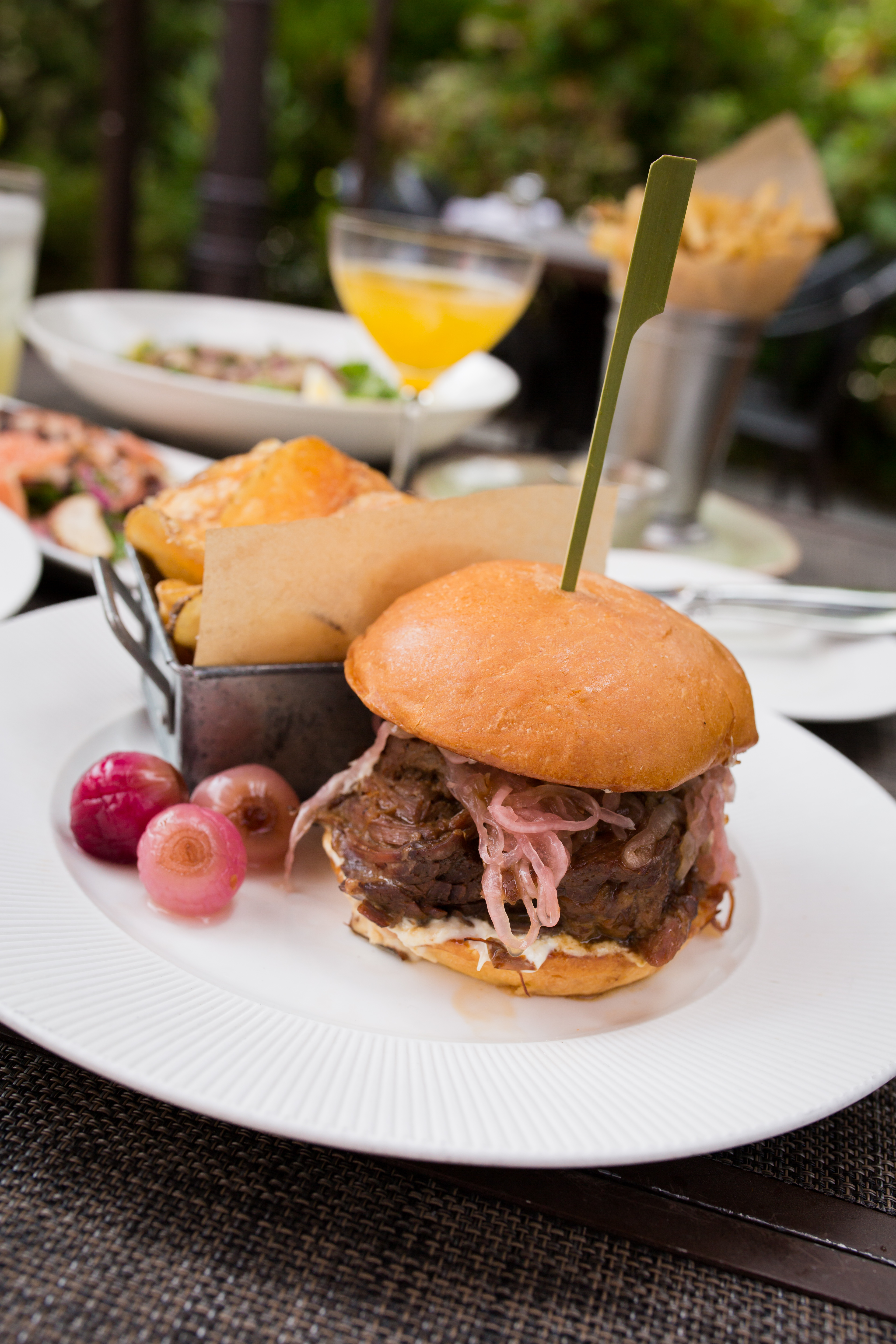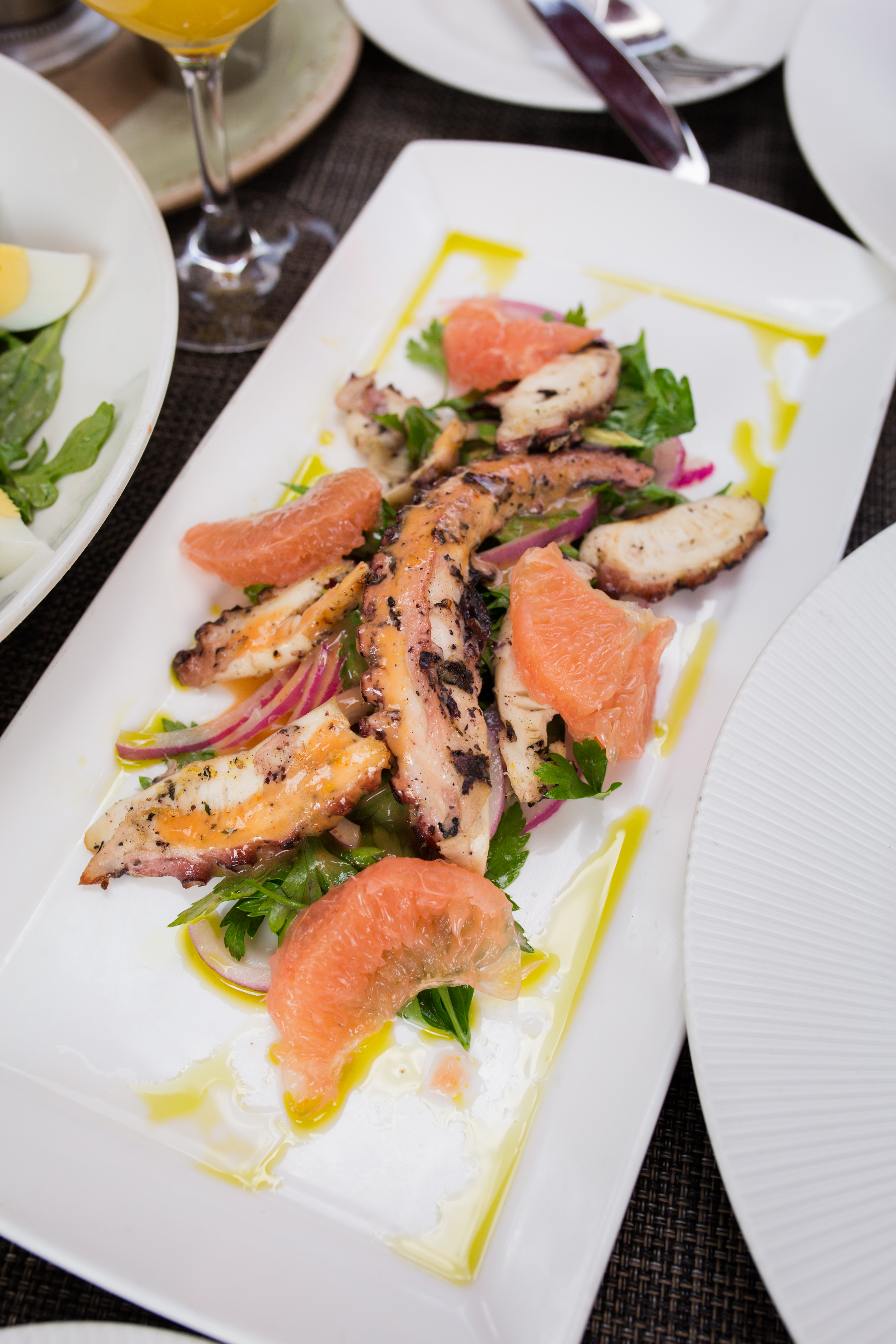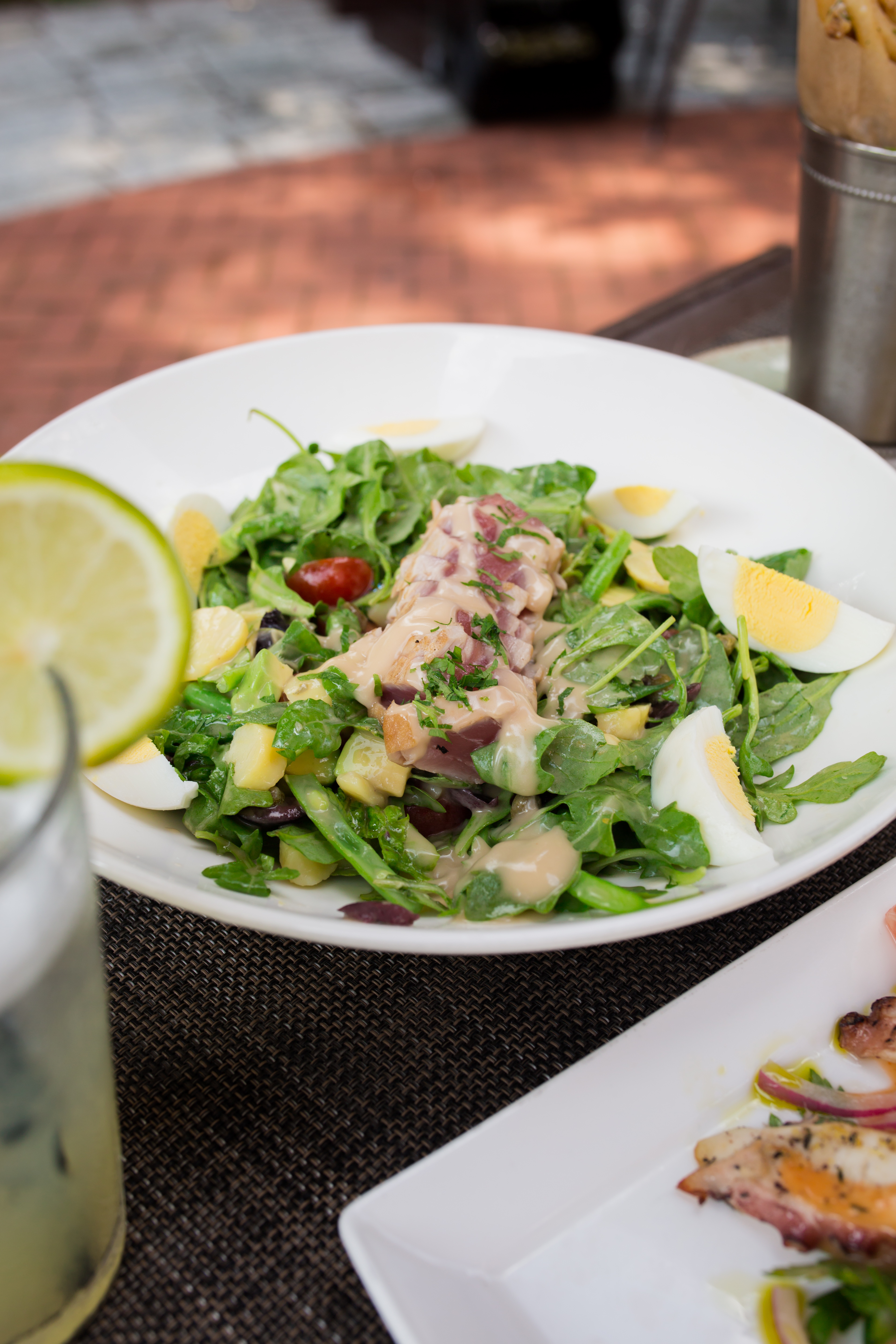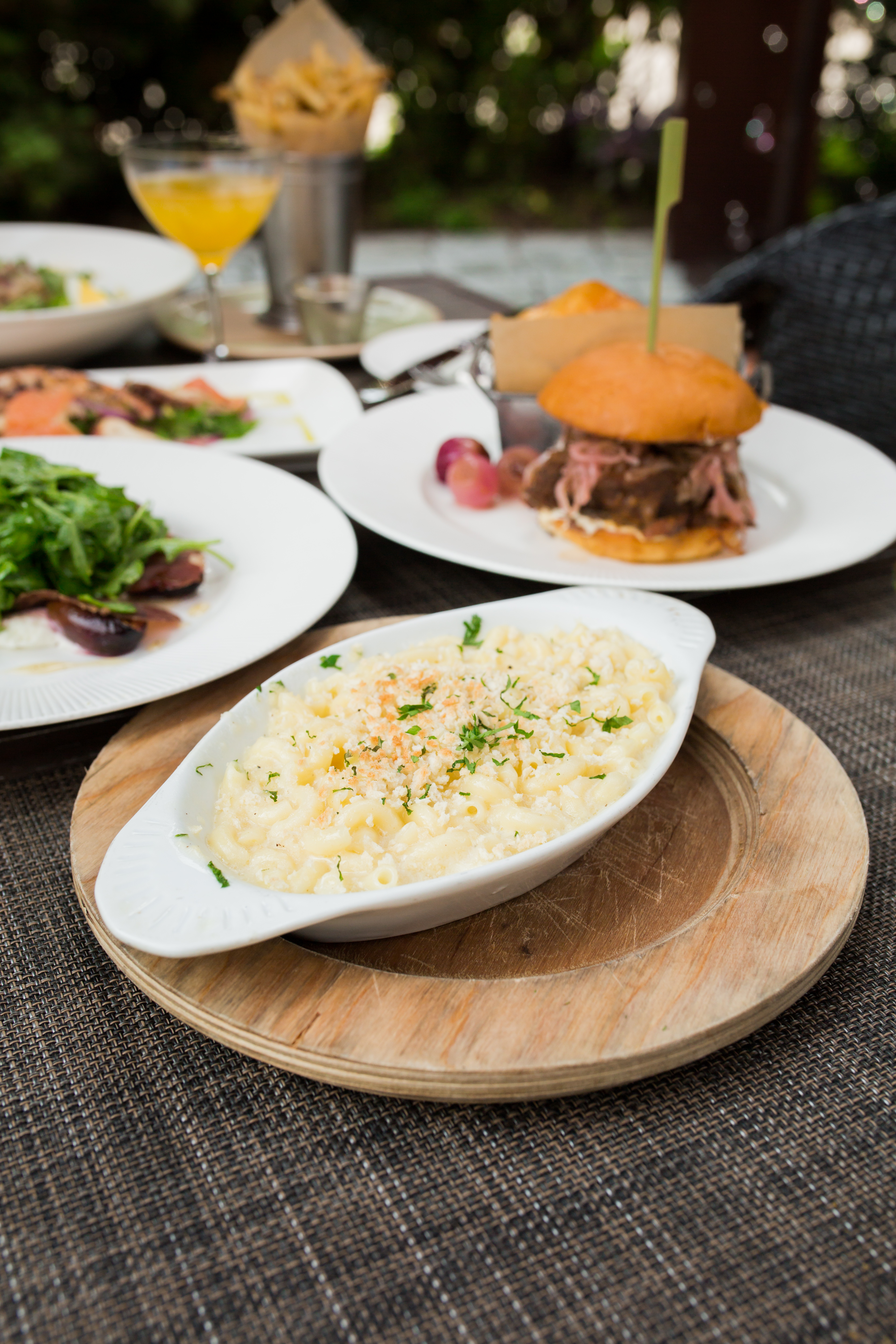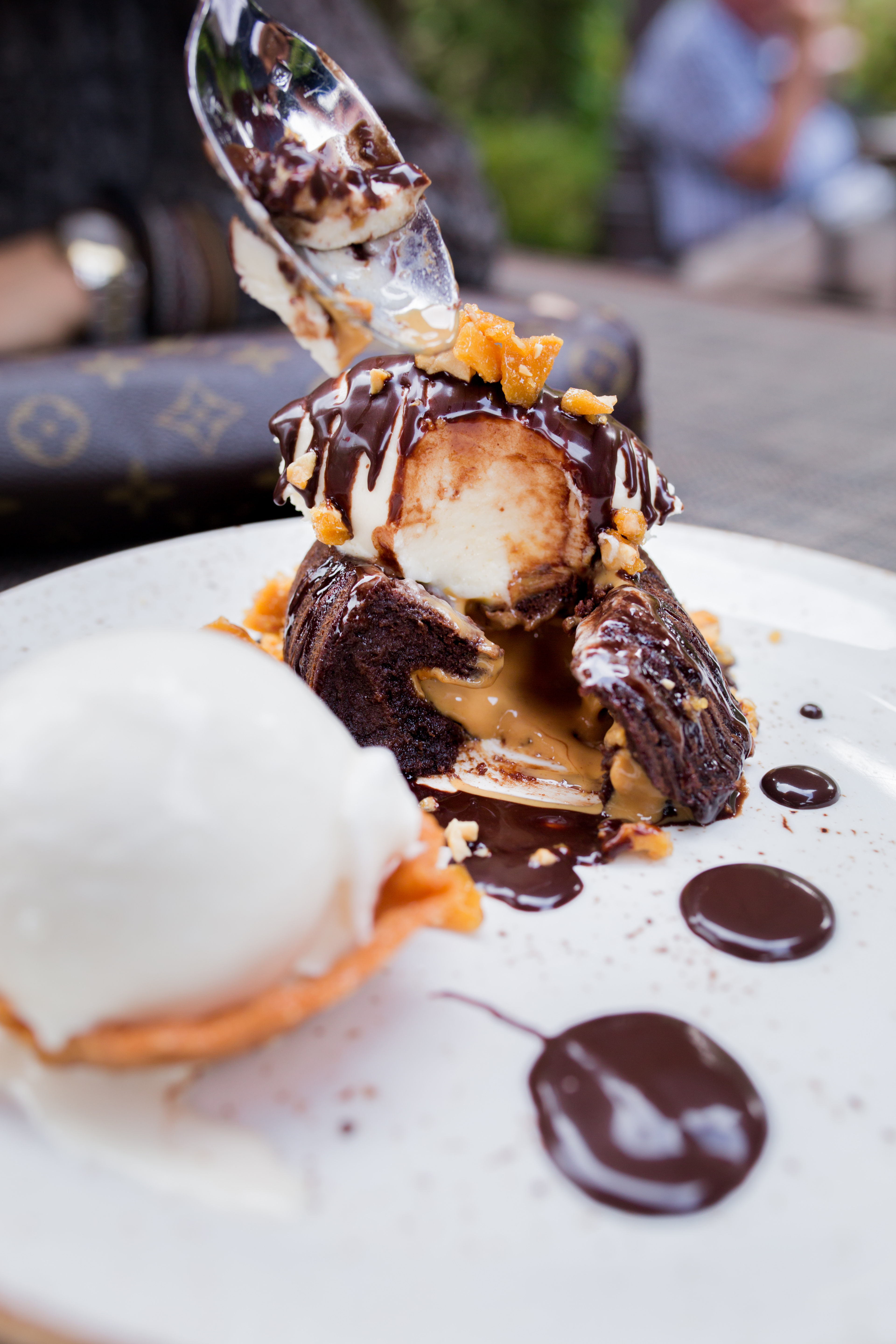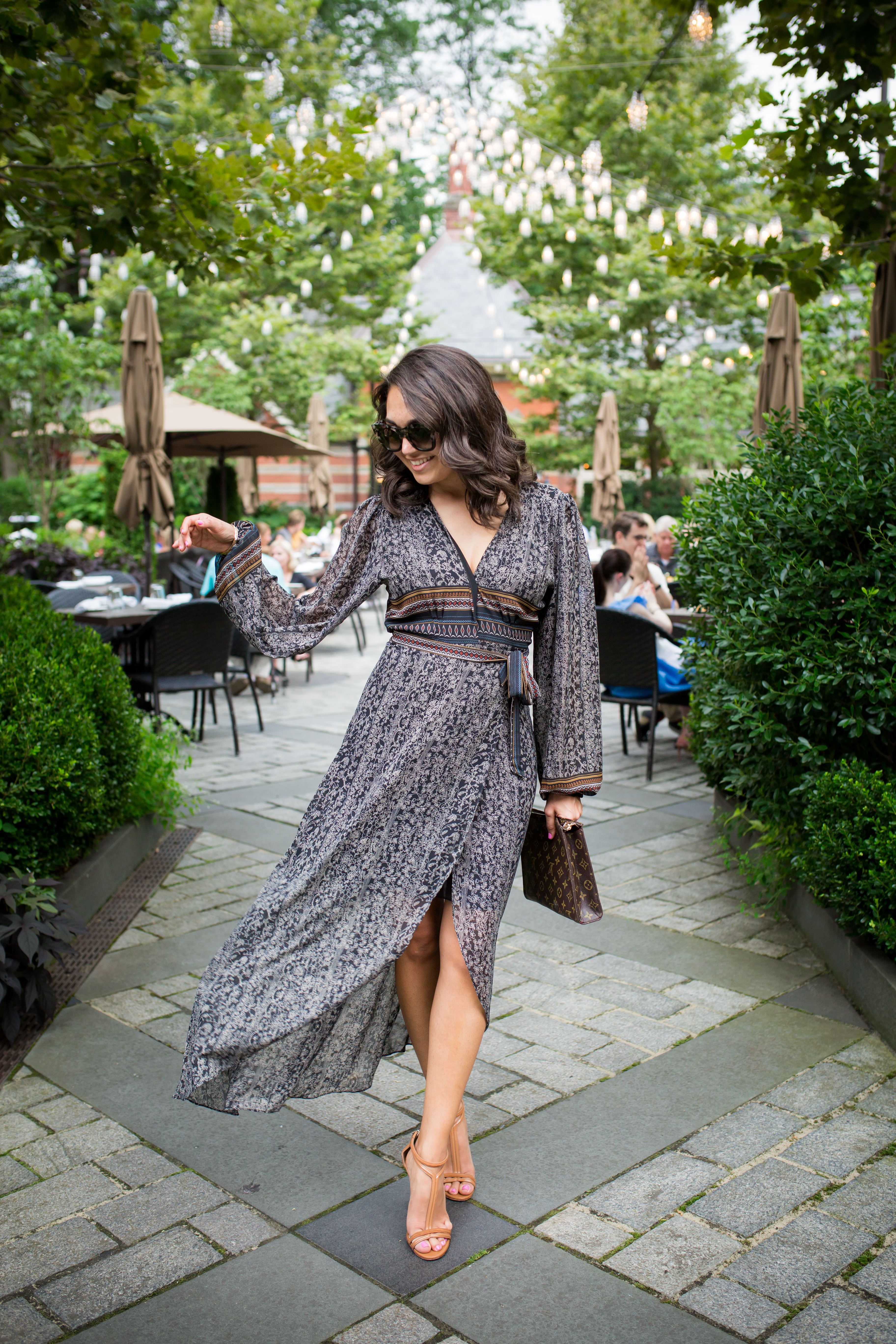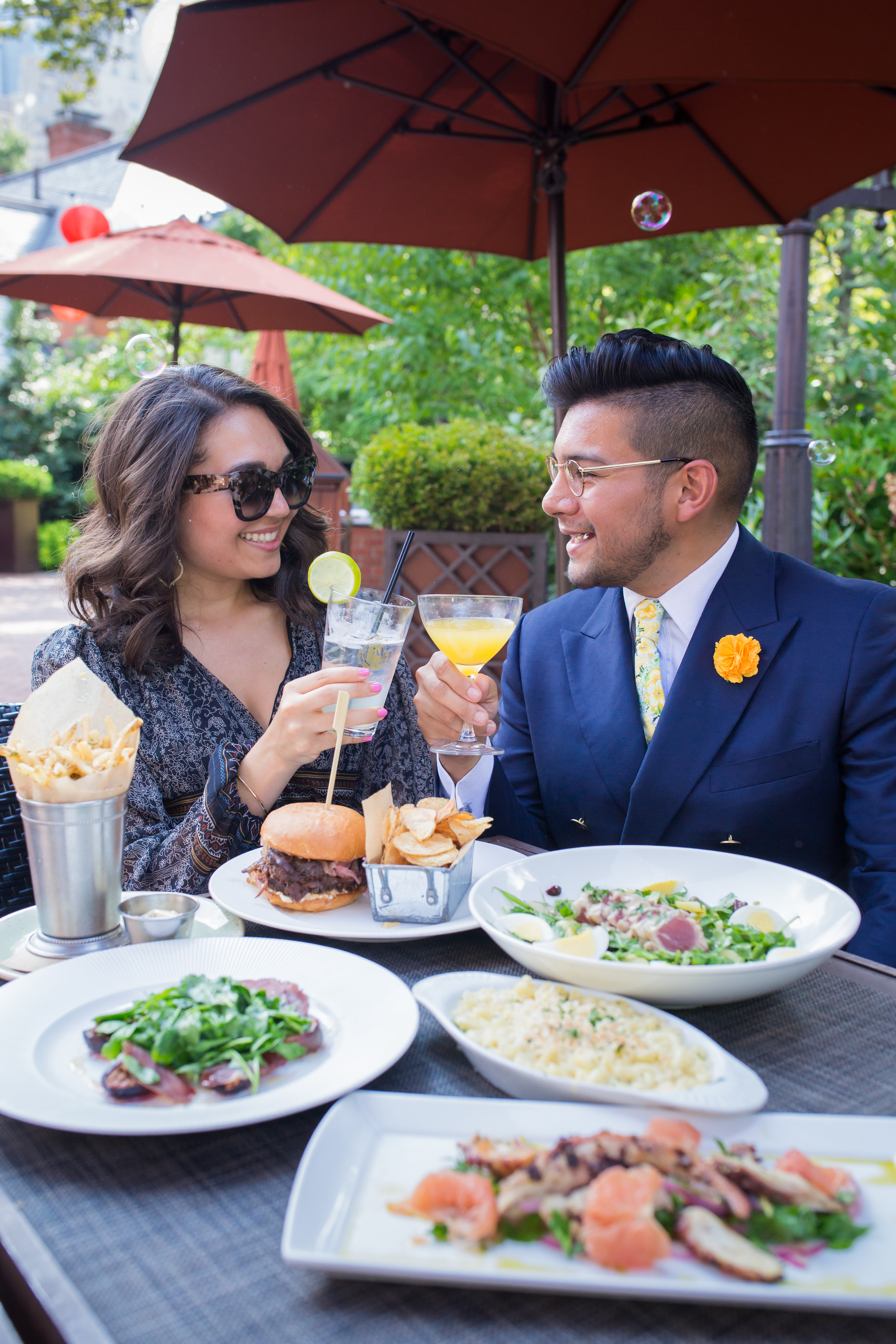 On another note, I'm really excited with how well the AzArAm New York City Guide is coming along!  I have some pretty big plans with where I want to take it, and hoping to get started on that later this year!  A lot of it is thanks to my buddy Diego (FOLLOW HIS BLOG IF YOU DON'T ALREADY!) because he is the king of getting content and these awesome collaborations for us!  So I have to give a little shoutout to him for making this happen—thanks D!  And thank you Tavern for hosting us! <3
XoXo,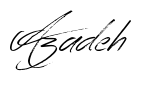 Photos C/O Dan Kerrigan.