Hi AzArAm followers!
What a week of nonstop excitement and festivities… I absolutely L O V E this time of year!  My Persian classmate, who is also my neighbor, and I invited our closest friends over for a small get together celebrating our New Year.  Aryana also came and spent the weekend with me 🙂 But this week I have something bigger coming up… the most important day of my grad school career… the Columbia Journalism Career Expo.  It's pretty much speed dating for a job!  Preparation for this began the moment I stepped foot onto campus in August and I can't believe it's almost time!  Ah!  Nothing but posivibes from here on out! <3  On a lighter note however…
I was able to break out these fringed sandals Aryana got me for Nowruz!  I posted a picture of them on my Instagram last week- I'm obsessed!  They are an imitation of Aquazzura's Wild Thing sandal that I've had my eye on for months.  Unfortunately… no splurging in grad school!  I've linked this pair (for a fraction of the price!) and other similar ones below… check it out!
Outfit Details: Shoes, ASOS, Steve Madden // Jeans, Seven, 3×1 // Tee, Similar Here & Here // Blazer, ASOS, Theory // Bag, Kate Spade, Rebecca Minkoff // Sunnies, Alexander McQueen // Lips, Anastasia Beverly Hills
Let's also talk about another hot trend- frayed hem denim!  I found this pair at F21 a few weeks back, and I'm excited for more warmer days coming up to wear them.  I opted for the lighter wash for spring, and as soon as I ungifted my new fringe babies, I knew I wanted to wear them together.
I get so many questions on my matte lipsticks.  Being the cosmetics junkie I am, I have tried MANY matte liquid lipsticks, but this one by NYX's new Lip Lingerie line is hands down my absolute favorite.  NYX is most definitely my favorite drugstore brand!  I've linked a similar one above!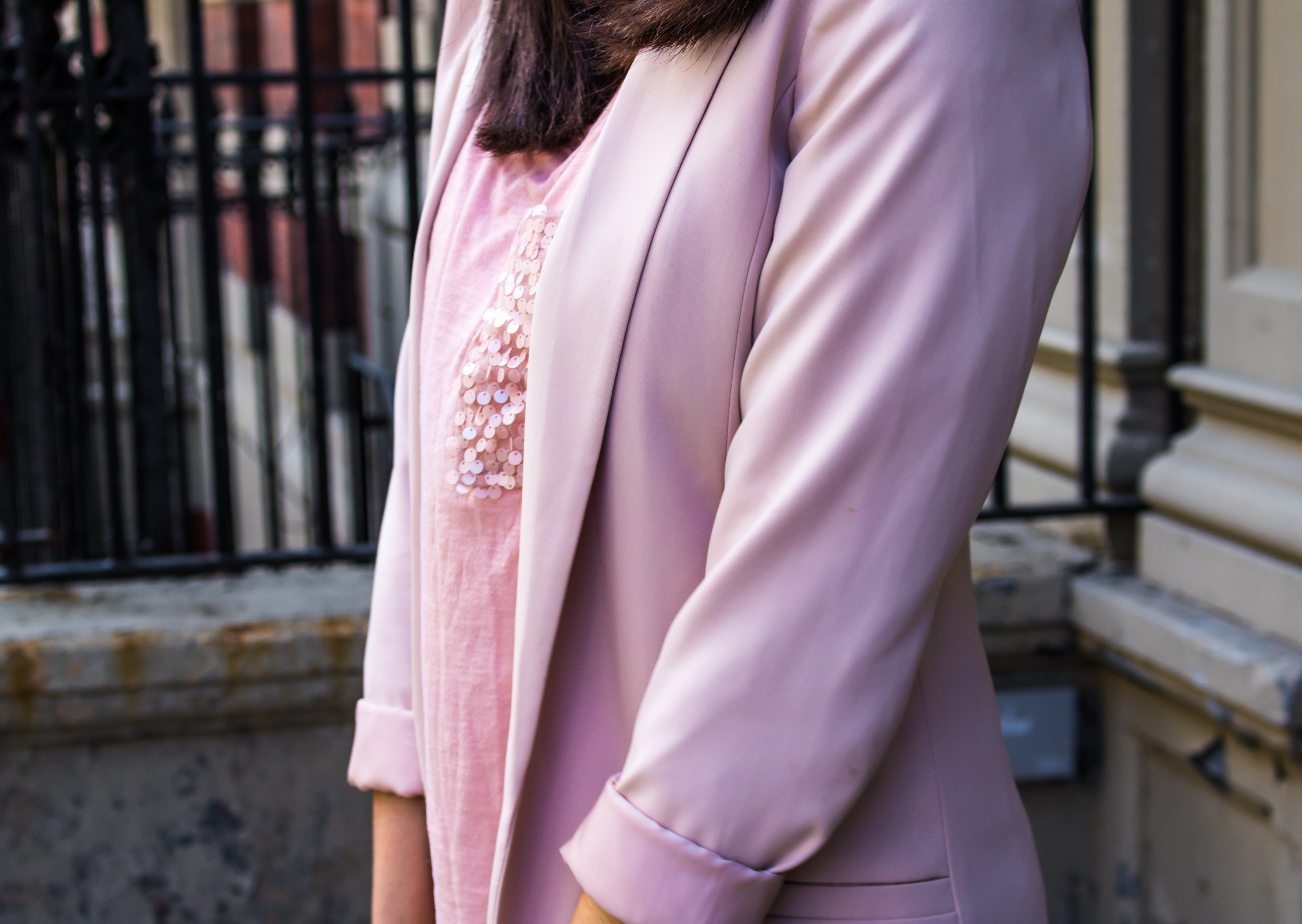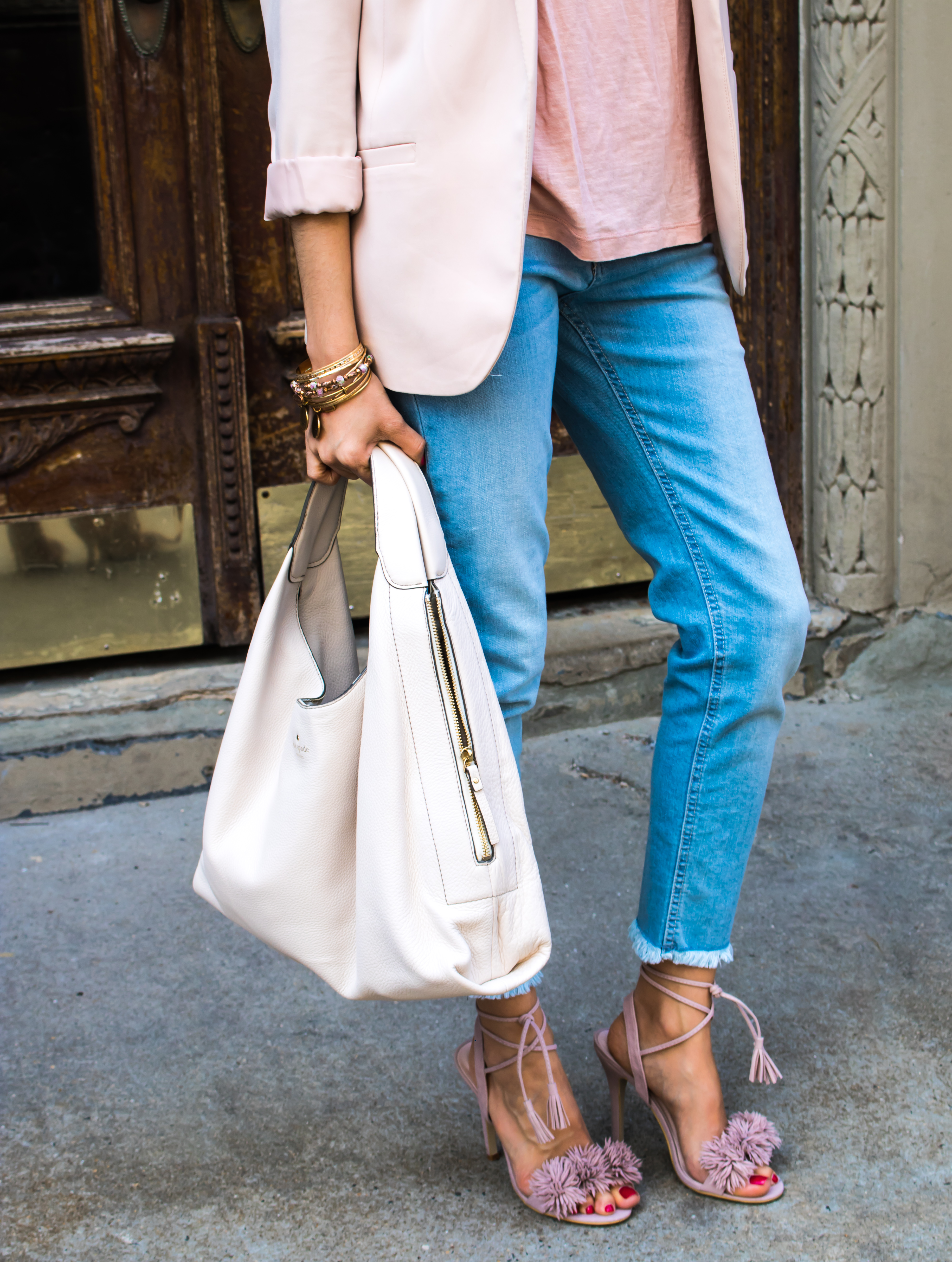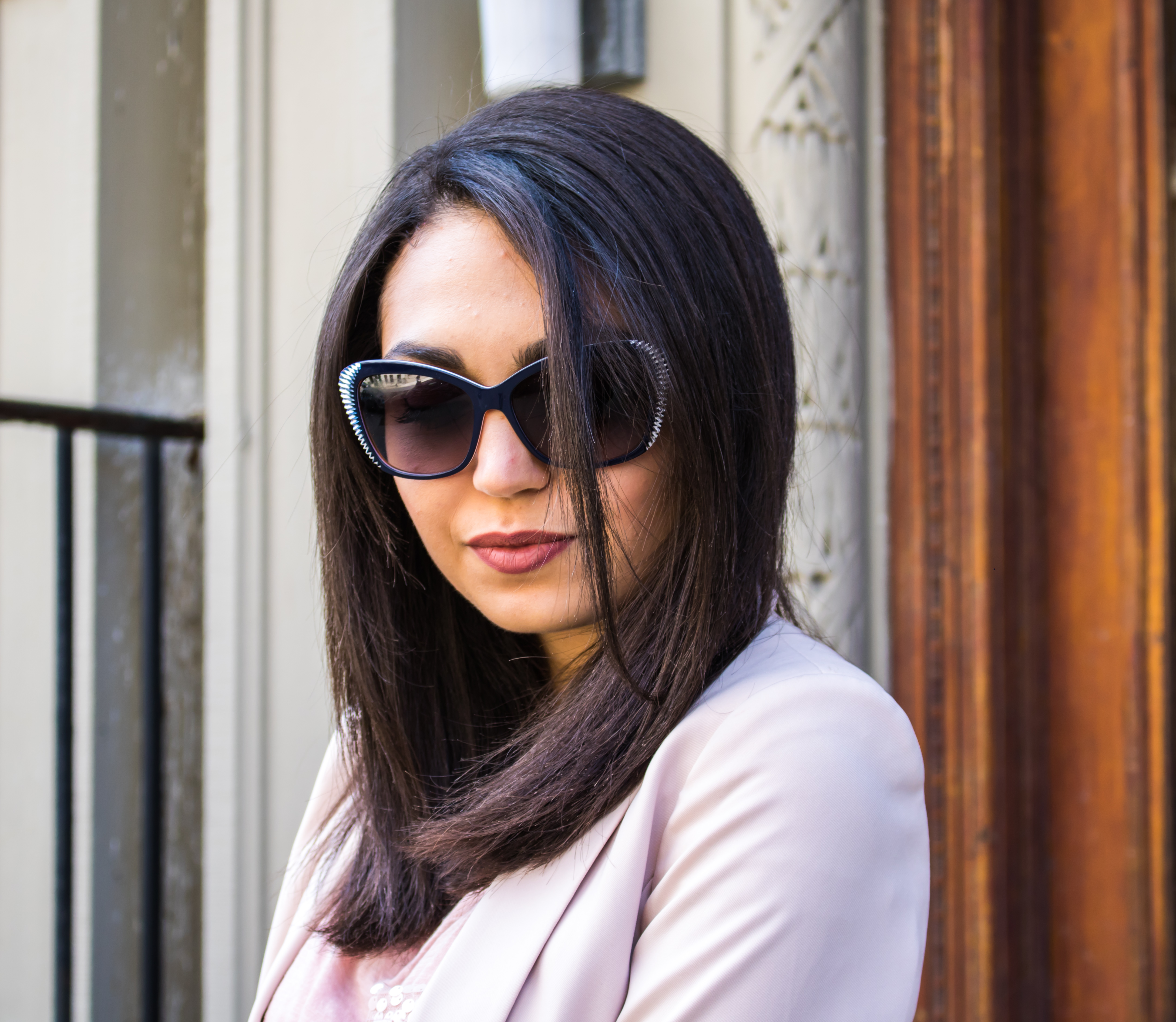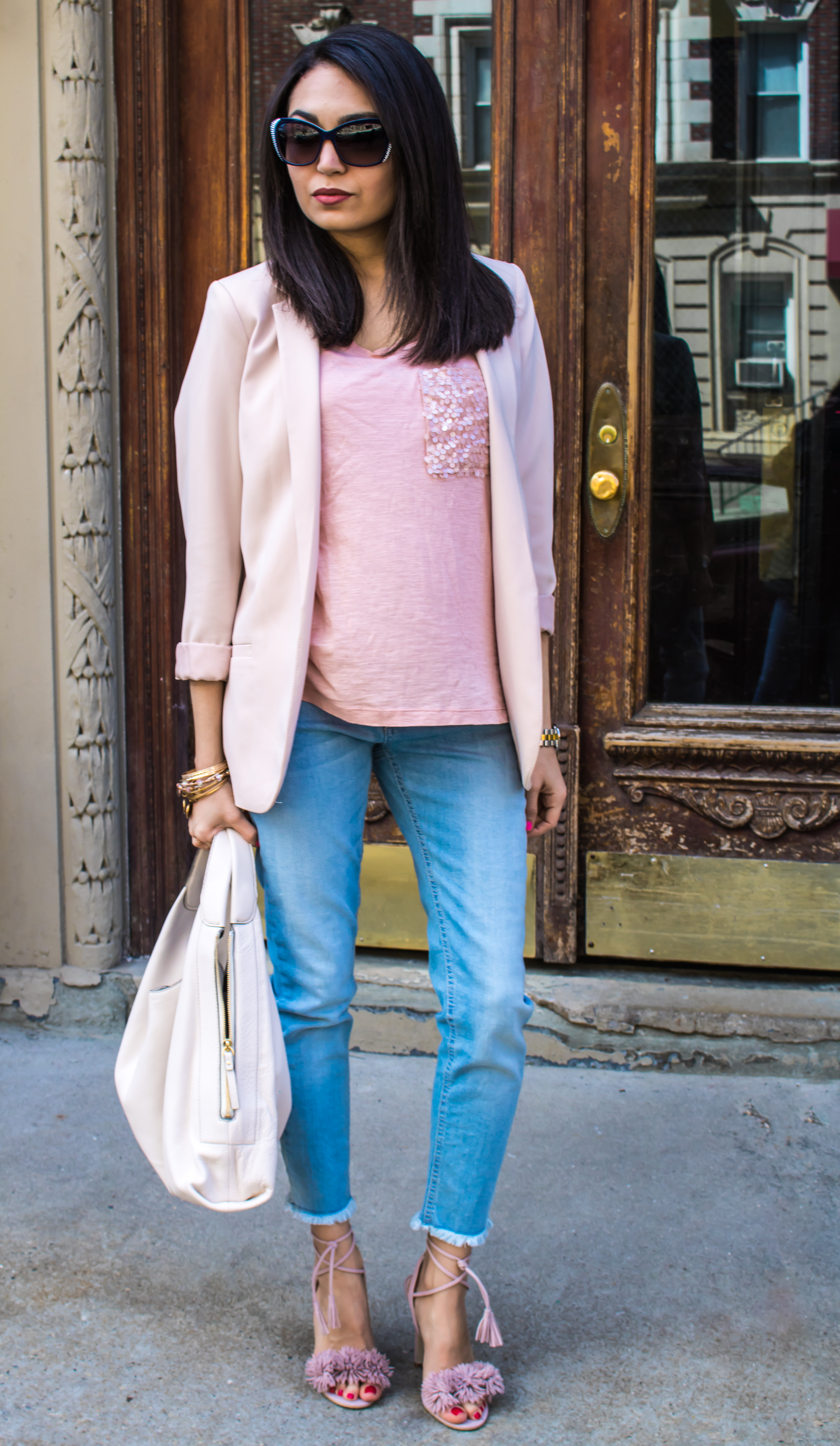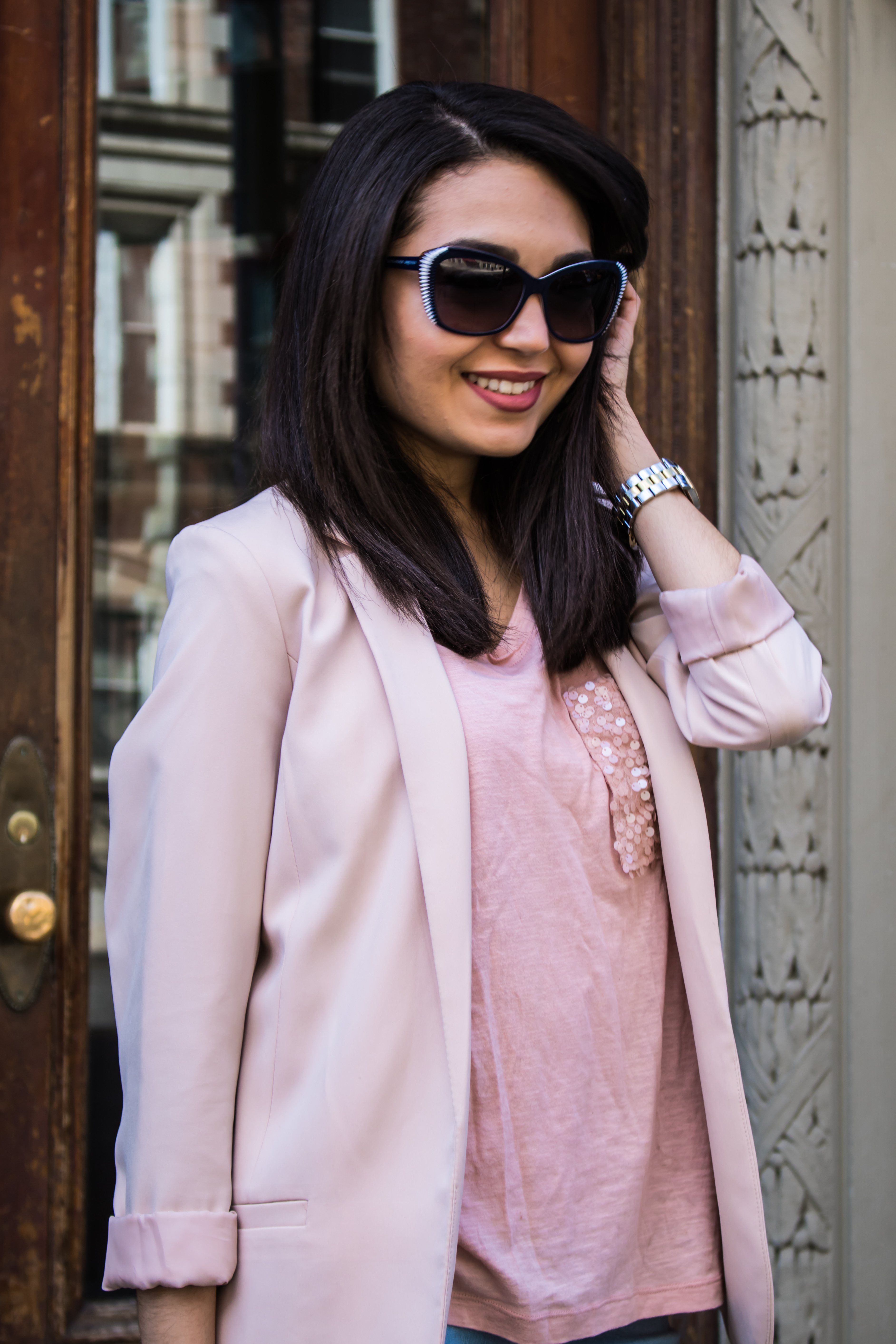 XoXo,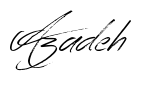 Photos C/O Amelia Edwards