HAPPY PERSIAN NEW YEAR!!!
This weekend was the first day of spring, also the Persian New Year!  I had such a fun time celebrating with my family.  I consider myself so lucky to come from a deeply rooted ethnic background, and as each year goes by, I come to appreciate my culture more.
Here is my look for welcoming the warmer weather 🙂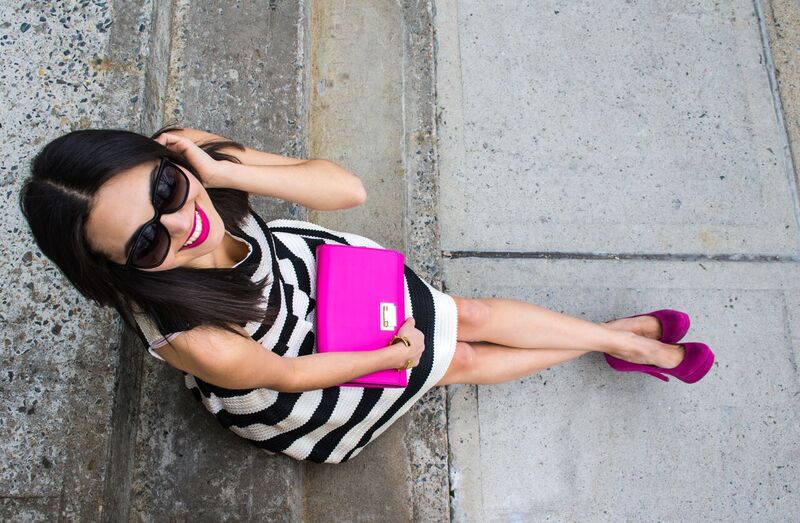 Outfit Details: Dress, Here, Here, Here, & Here // Shoes // Bag, Here & Here // Lips, Stila, Too Faced // Cuff, Here & Here // Sunnies
I decided to spring into the new year (lol) with these bold stripes and an even bolder pop of color!  Threw on some oversized sunnies, a little lipstick, and voila!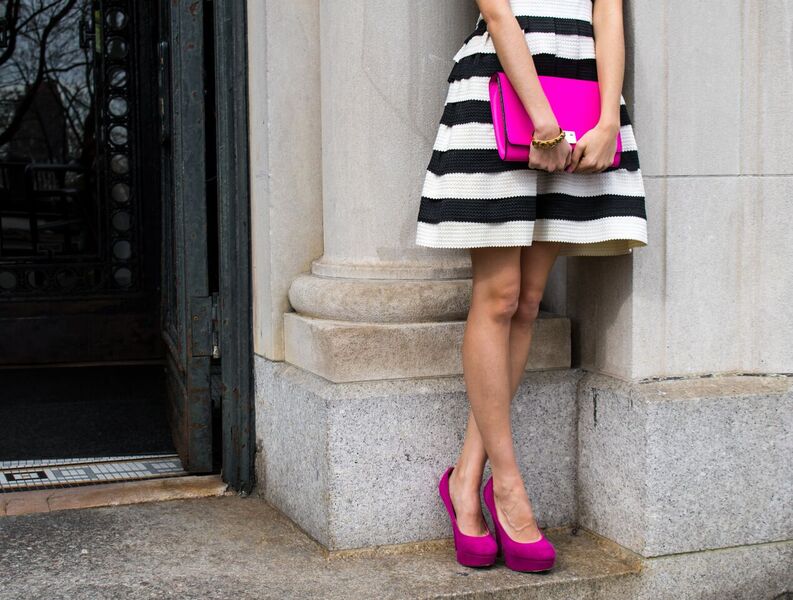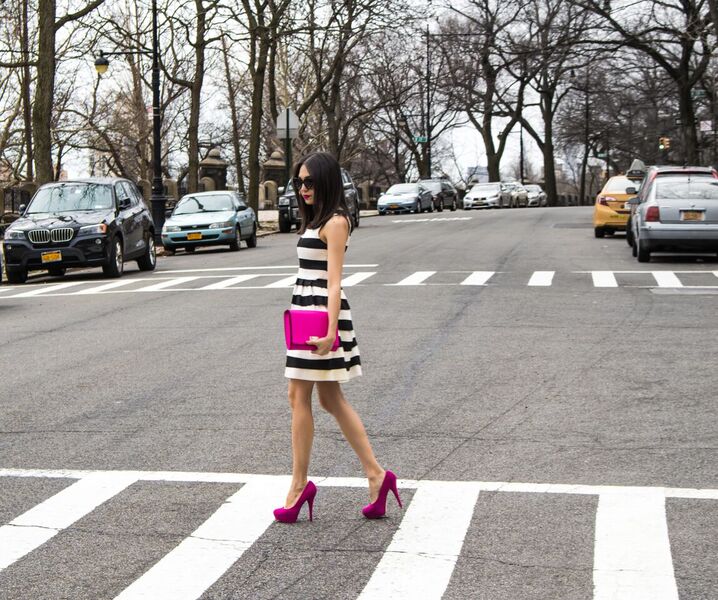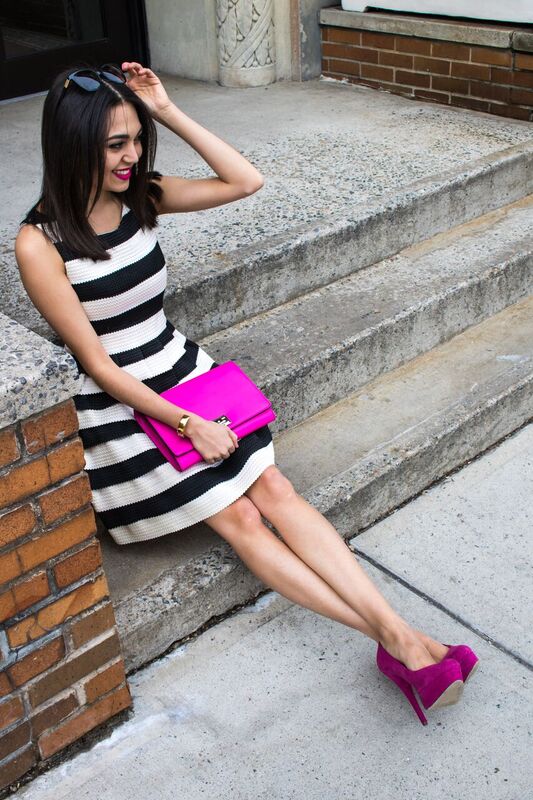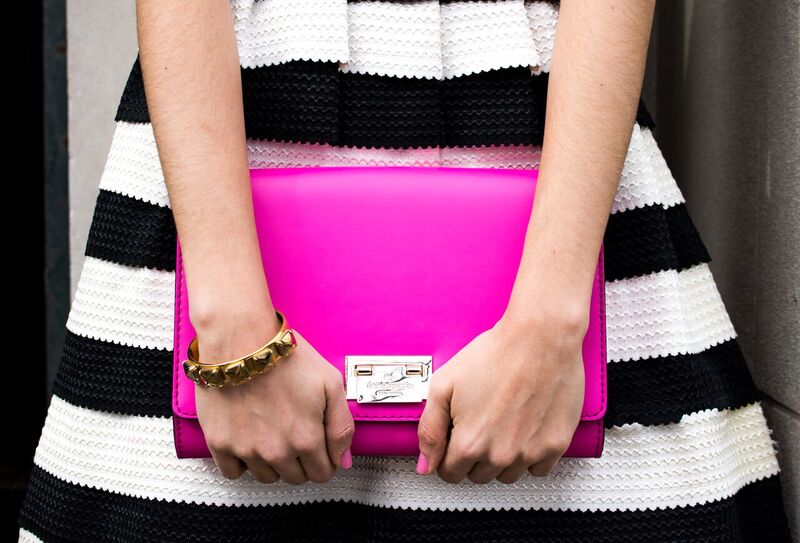 This Kate Spade clutch (linked above) has been my go to arm candy lately.  Not sure if it's because it's the perfect size to fit everything or the eye catching color, but I've managed to match it everything lately! (see: LAST POST).
The J. Crew cuff was a birthday gift last year from my mom… I have the tiniest wrists and bracelets are my favorite to wear, so it's always exciting for when I'm able to actually wear one that doesn't fall off!  Be sure to check out the other cute pairs I've linked above!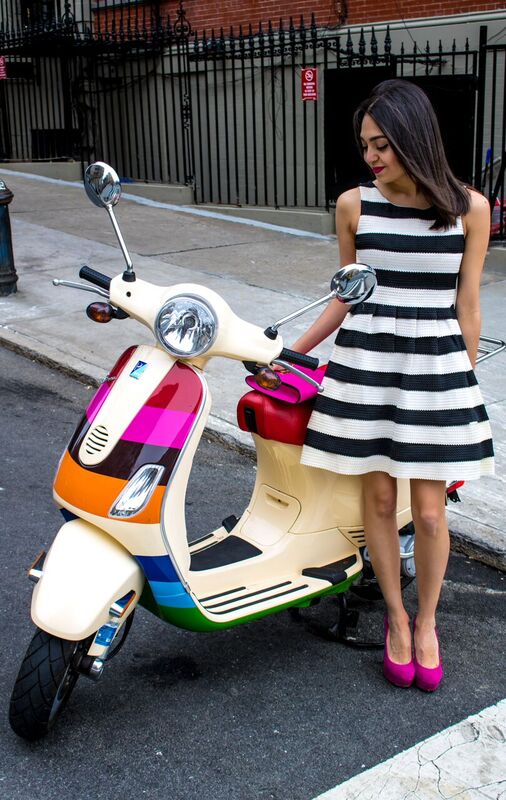 And how cute is this vespa!?  As soon as we walked by it, my photographer, Amelia, and I just looked at each other… we didn't have to say anything because there was no way we could pass by and not take a couple shots on this!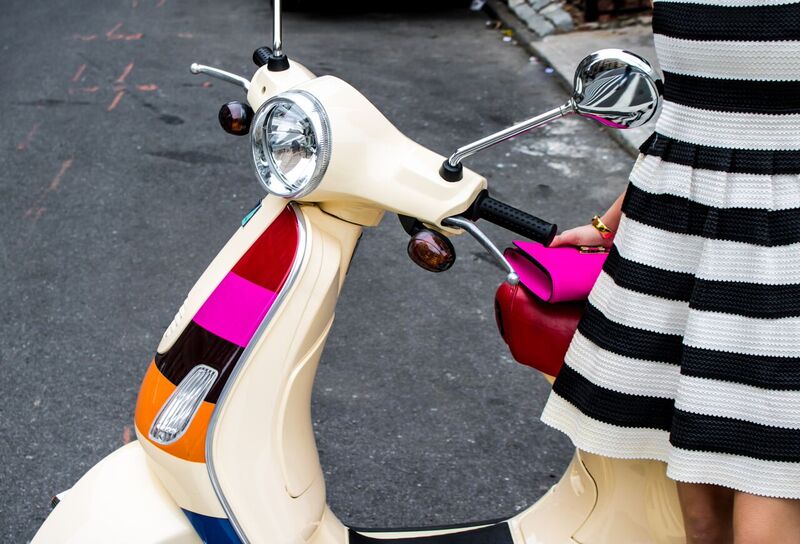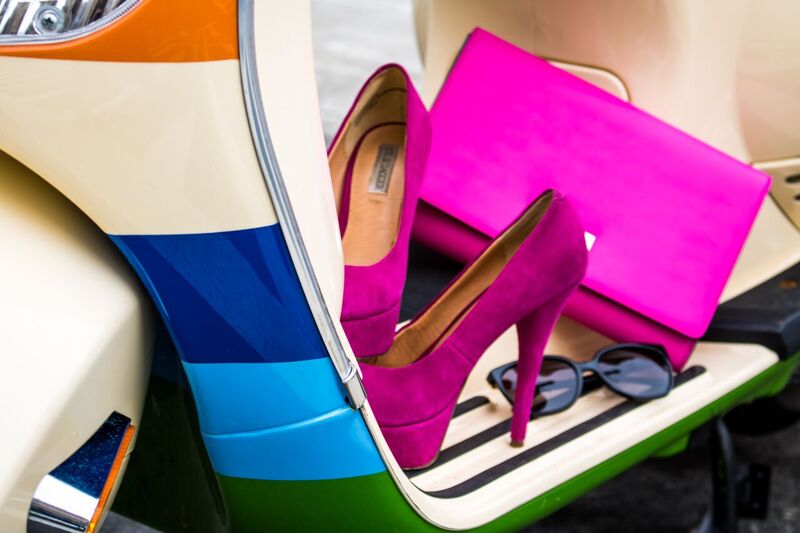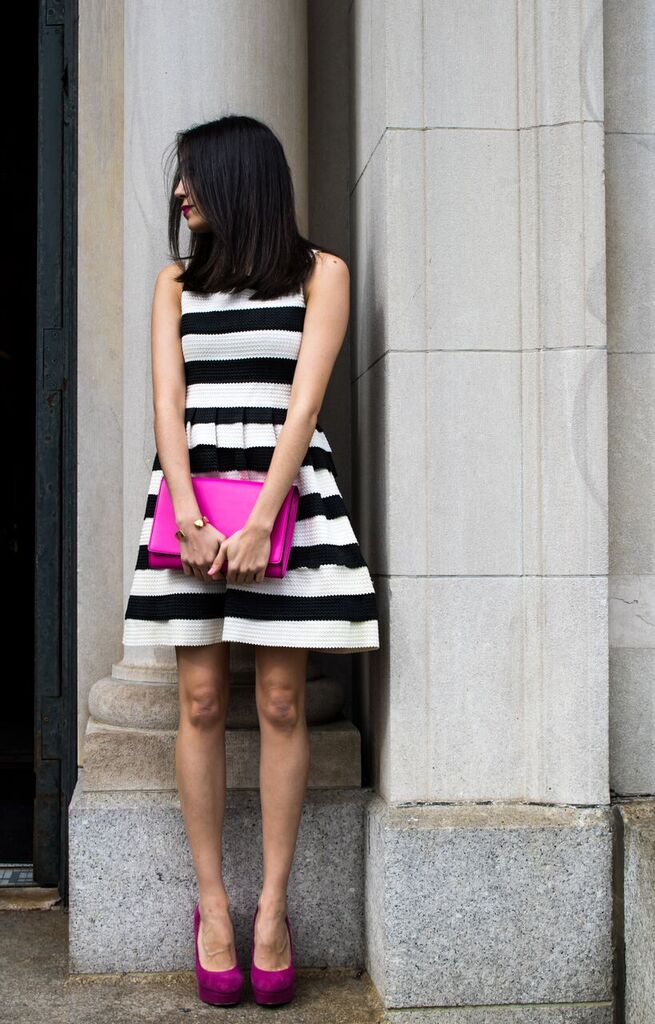 Wishing everyone a wonderful new year full of love and light!
XoXo,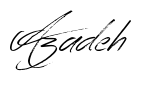 Photos C/O Amelia Edwards