Happy 2017 loves!
How is everyone's January going so far?  It's 10 days into the new year and I have been grinding non-stop!  I have come to an actual point in my life where I can't sleep at night because I am so excited to hustle and get things done.  And in the mornings I literally shoot out of bed and get to work.  I just feeeeel this wonderful exciting change coming my way because of all the hours and dedication I've put into doing what I love.  I can't emphasize enough how liberating it is to do what you love.  Nothing holds you back if truly have the passion deep inside you.  I've seen so many quotes and read hundreds of stories about this, but when you live it first hand, it really resonates.  Start TODAY.  Do what you love!  I promise to reveal everything I've been working on very soon- stay tuned!  <3  For now, I just hope to motivate you with my cryptic cheeriness, haha. 🙂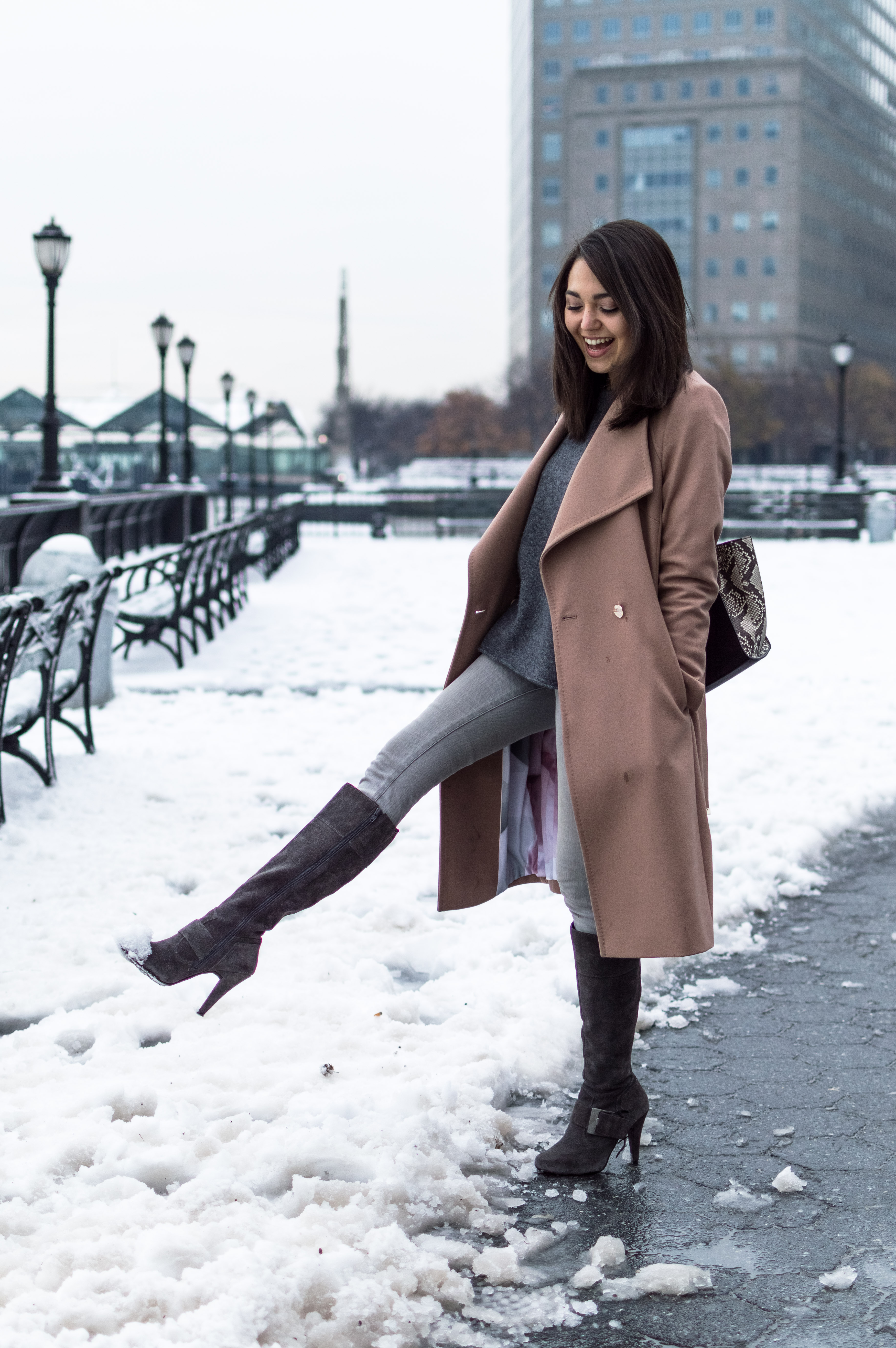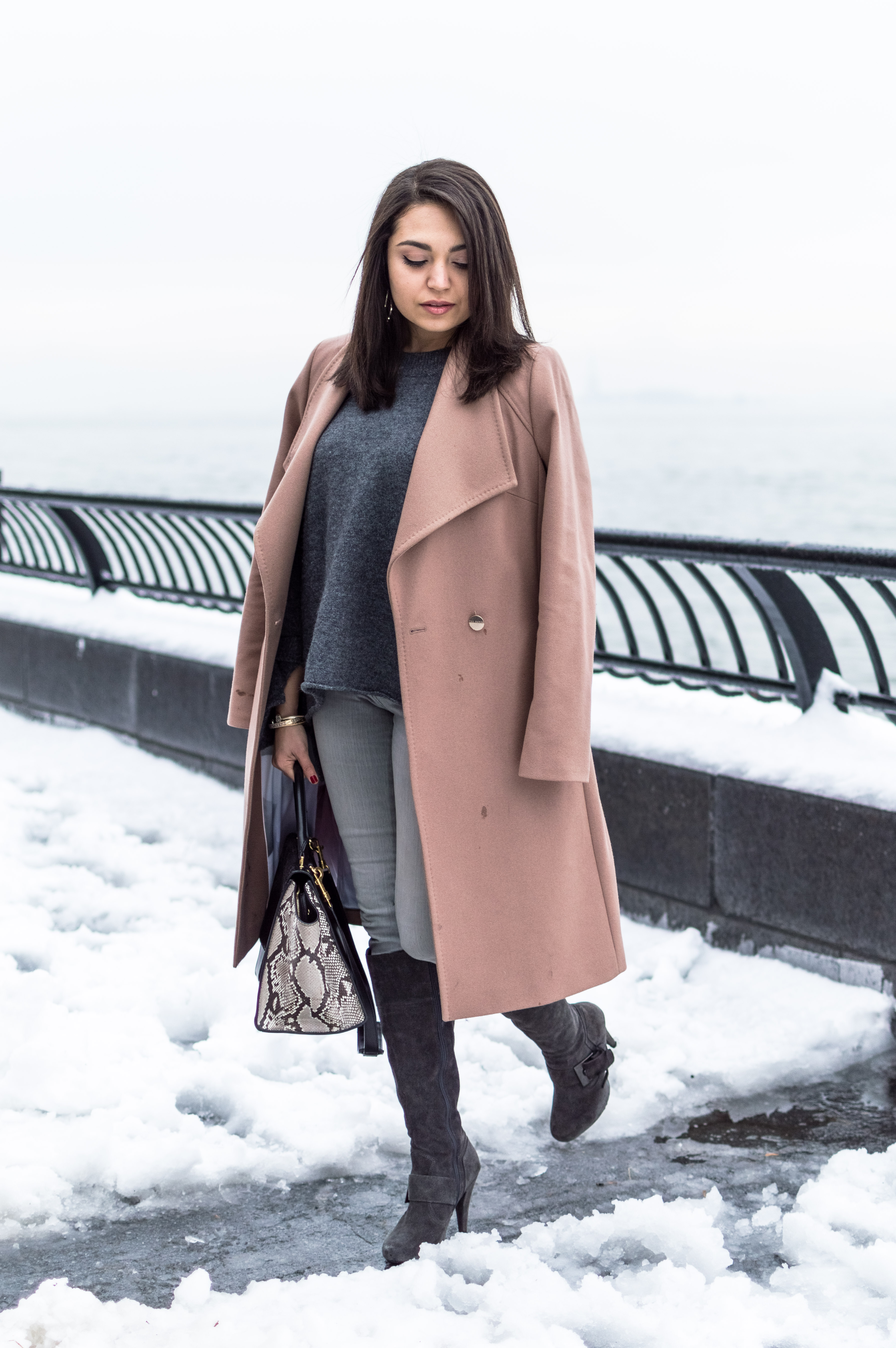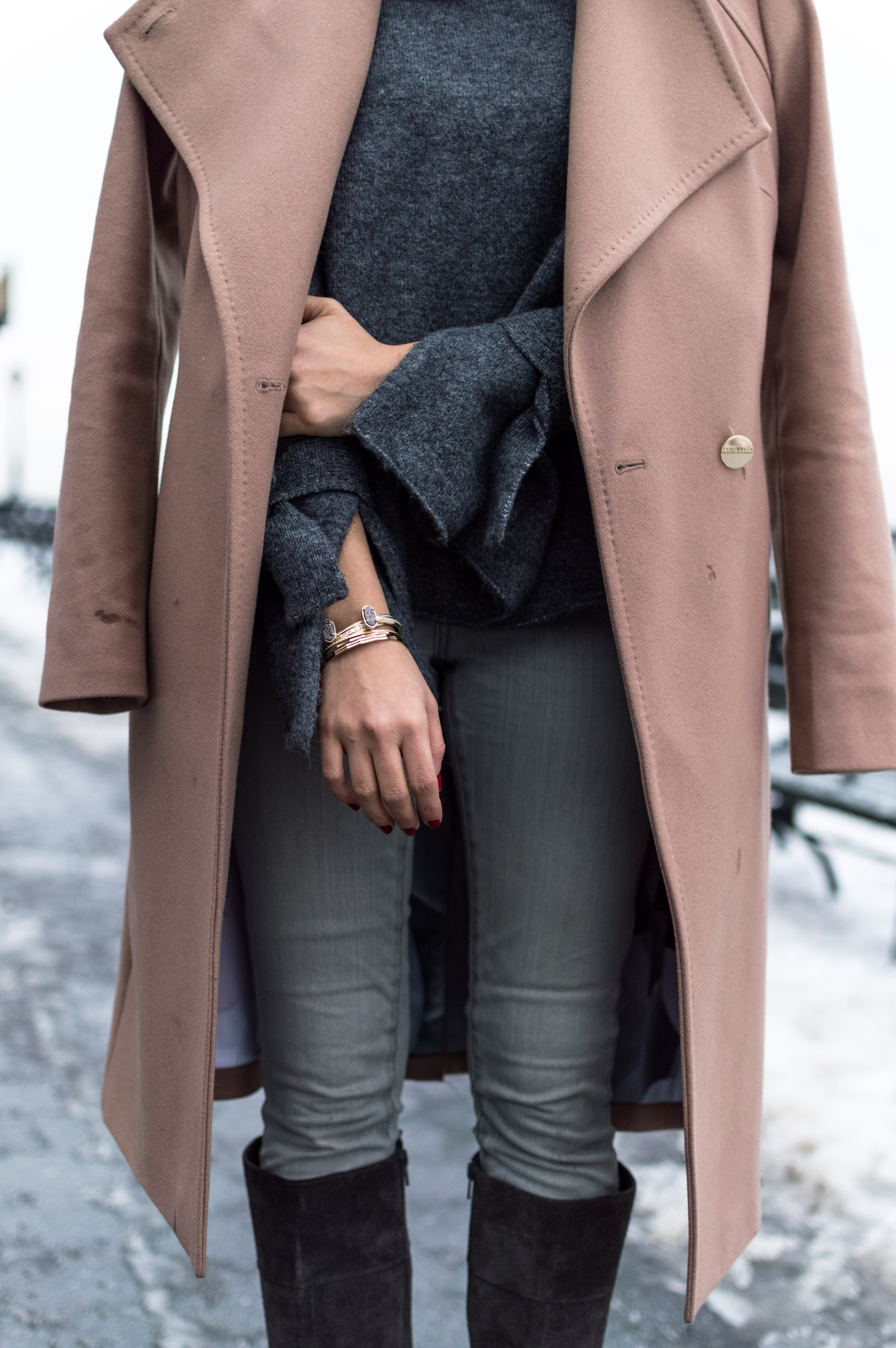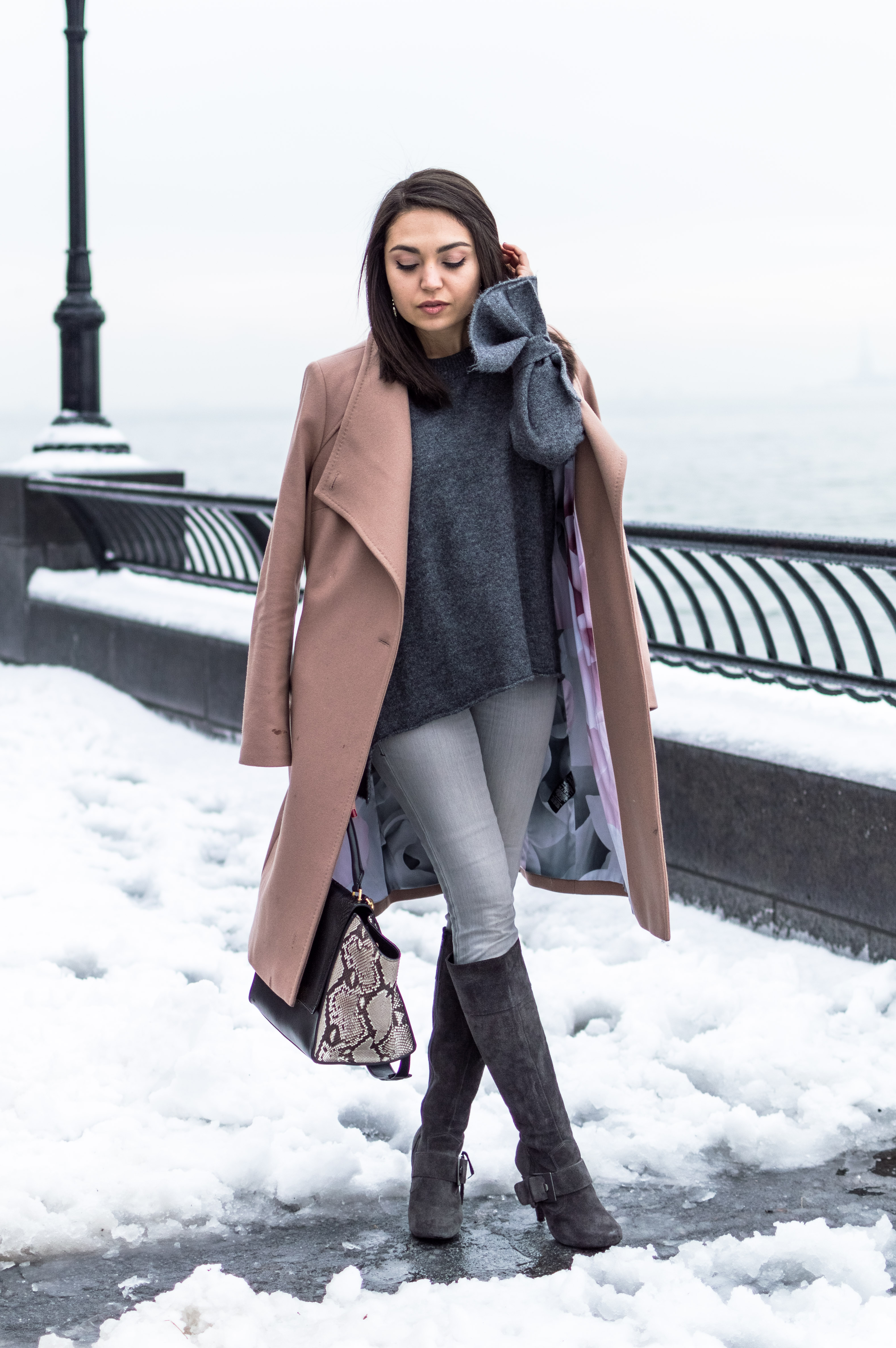 Here's a monochromatic look from a quick shoot in the snow.  I've been wearing this cozy sweater a lot this season, the tie sleeves are just so cute!  I topped it off again with my favorite camel coat, and a statement bag.  I love this look for many reasons.  Although it's monochromatic with the winter hues, it's still fun and feminine.  And it's versatile!  This is great, comfortable look for everything from a date to a work lunch.  The lining of the coat gives such a subtle, but beautiful pop of color with the floral print.  My boots are from a couple years ago, but I've linked similar pairs below to shop. 🙂
Stay tuned for exciting things coming soon (iA!).
XoXo,