Hi readers!  It's officially that time of year to pull out the furry vests, plaid, and boots.  It's been a strange October for me.  (Maybe the Mercury Retrograde?)  Usually October is always my busiest month, and I am definitely SUPER busy with school as our first set of classes ends this Friday, but it's a different busy than what I'm used to.  It's going so fast when I look at my calendar, but also very s l o w with the days blurring together… maybe it's because my (golden!) birthday is next week?!  Stay tuned for the birthday post… it's going to be very raw and open- I actually just drafted this for a minute so I could work on that one because I have A LOT to say!
This past weekend was Aryana's birthday- I CANNOT believe she is 15!  She came into the city with our mom and we had a very fabulous girls day spoiling her.  She deserves it!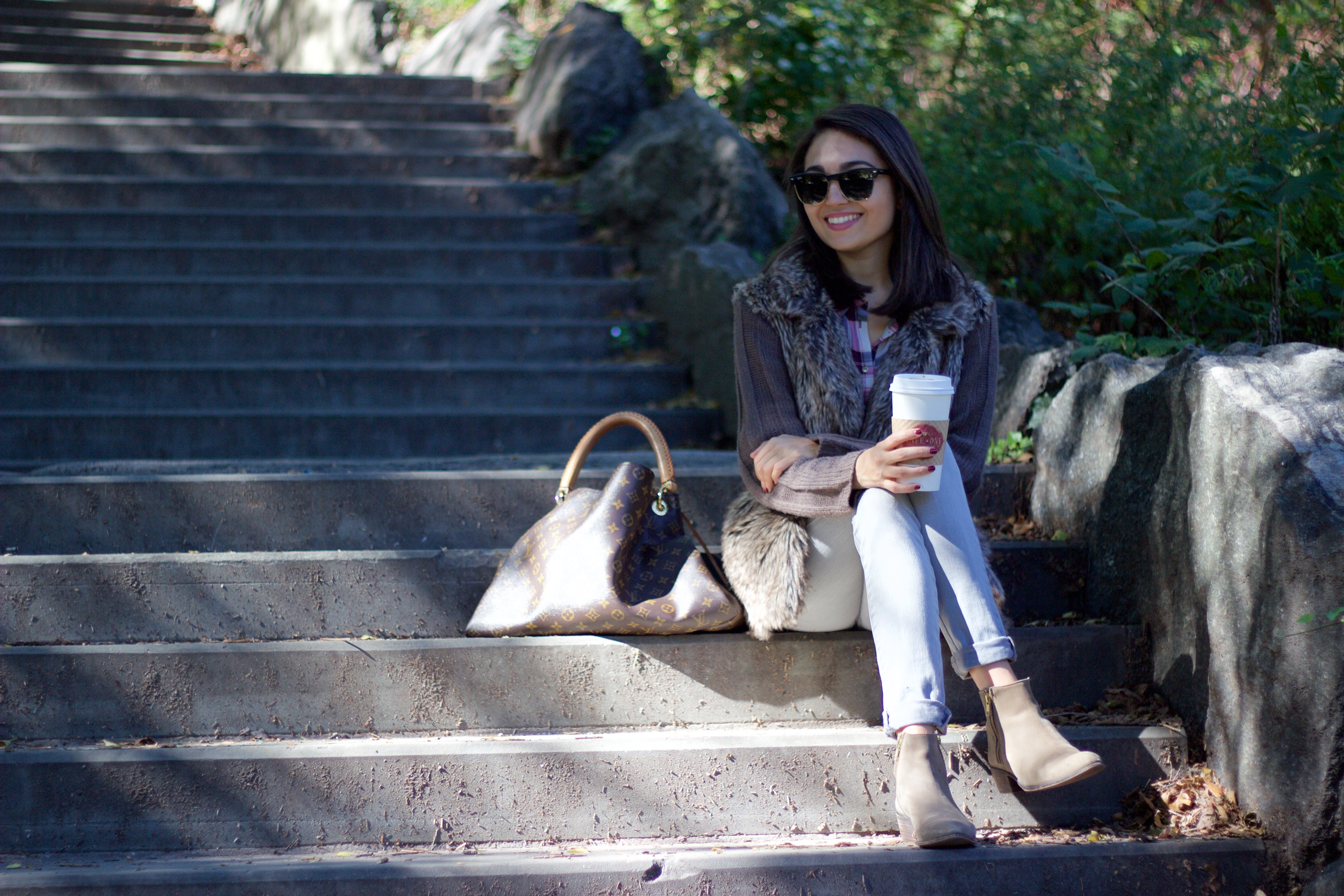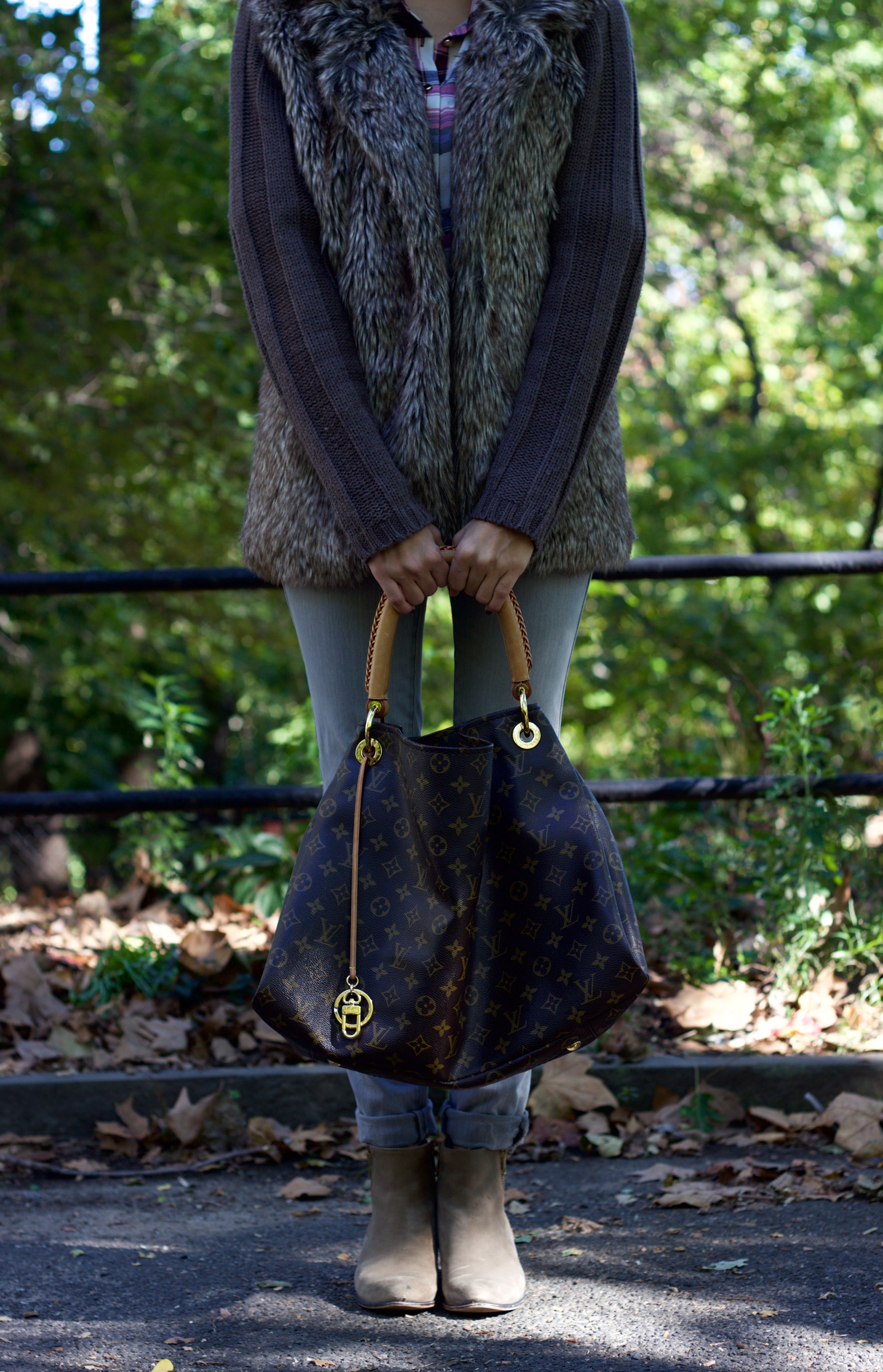 Outfit Details: Jeans // Blouse // Vest // Bag // Boots // Sunnies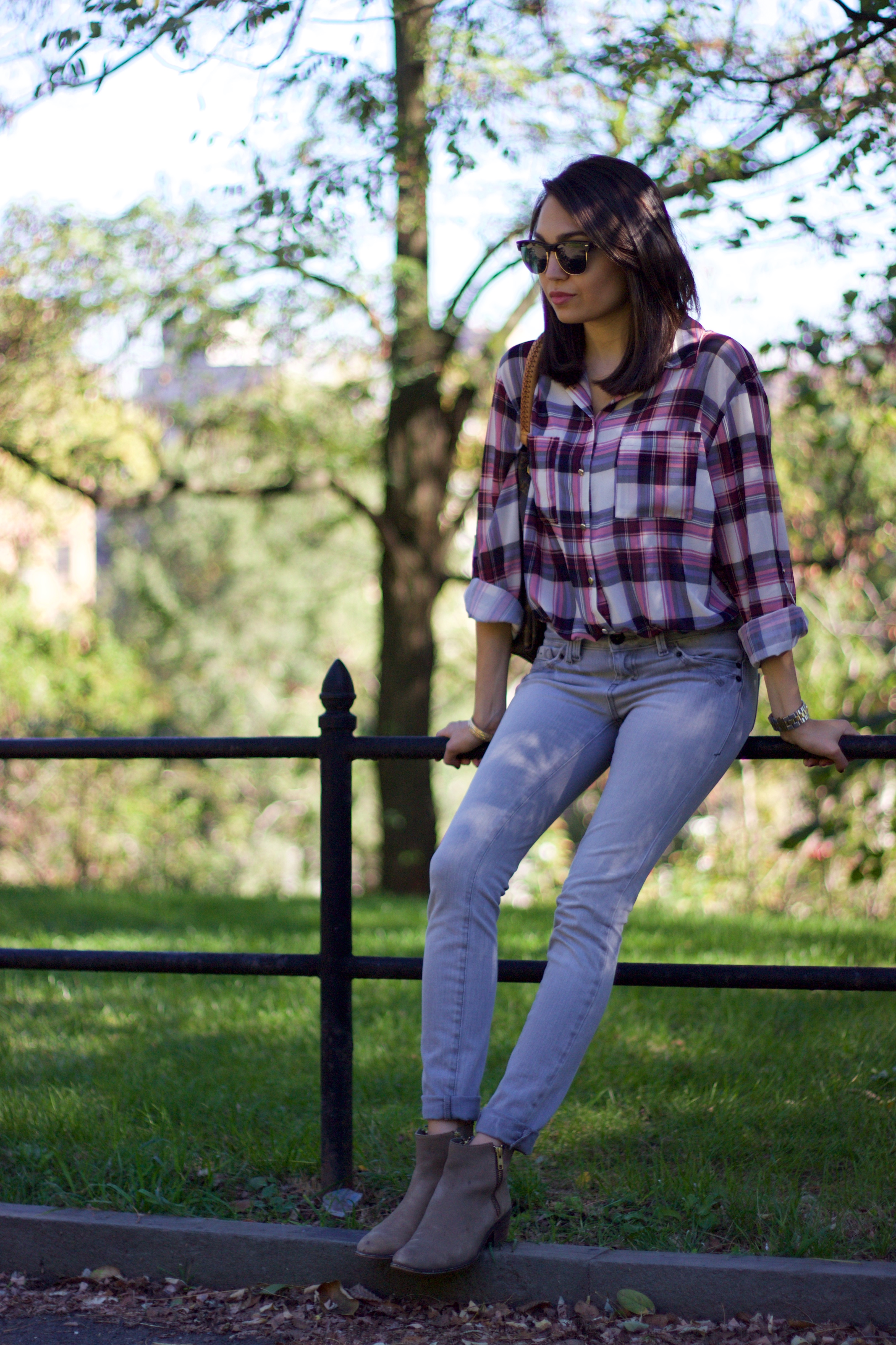 I'm also excited to announce that AzArAm is now working with Daniel A. Nelson, an extremely talented photographer, colleague, and classmate! 🙂  Fellow New York City bloggers this is for you!  He has not asked me to promote him any way, but I am so impressed by his work that I want to share his talent with all of you!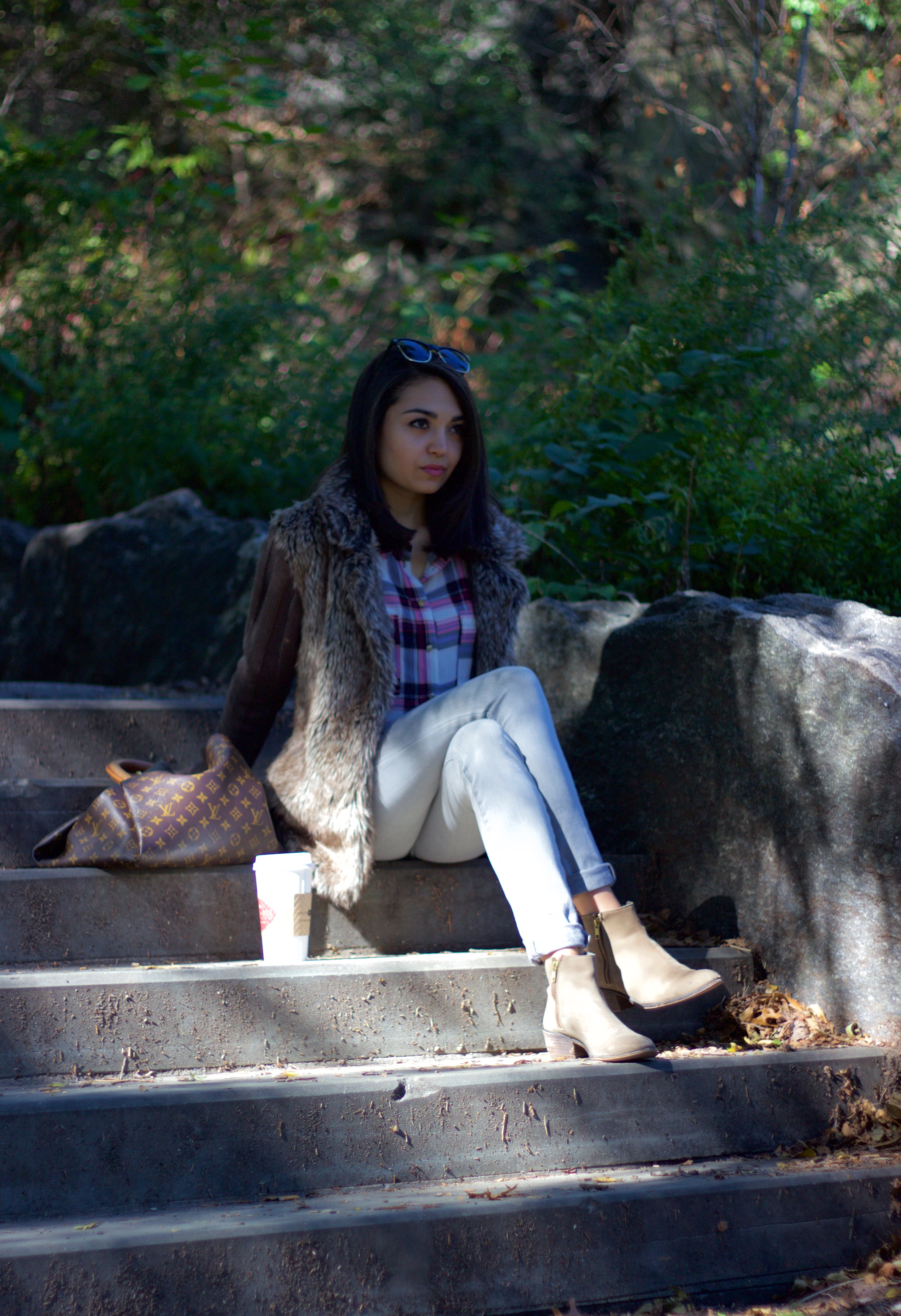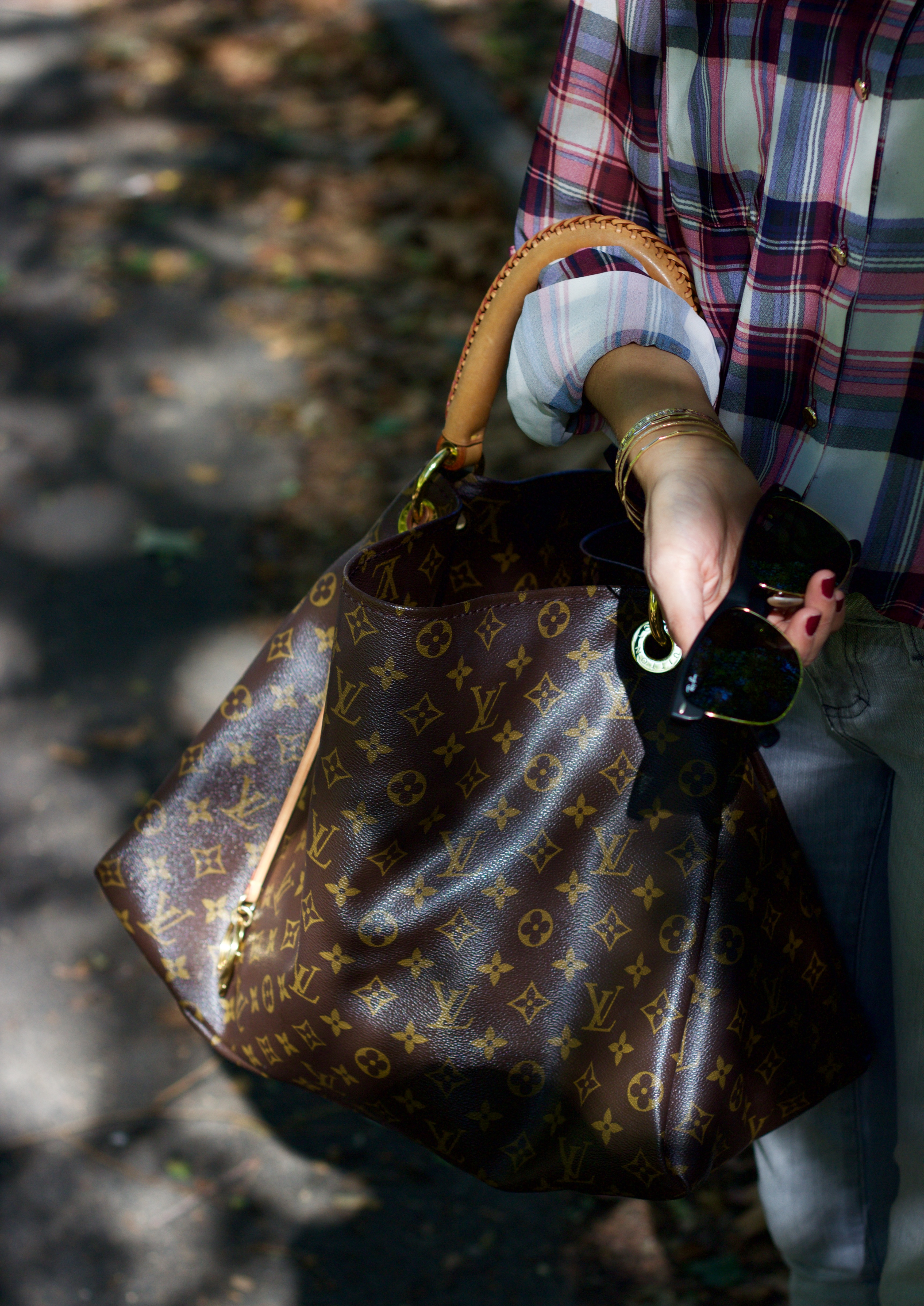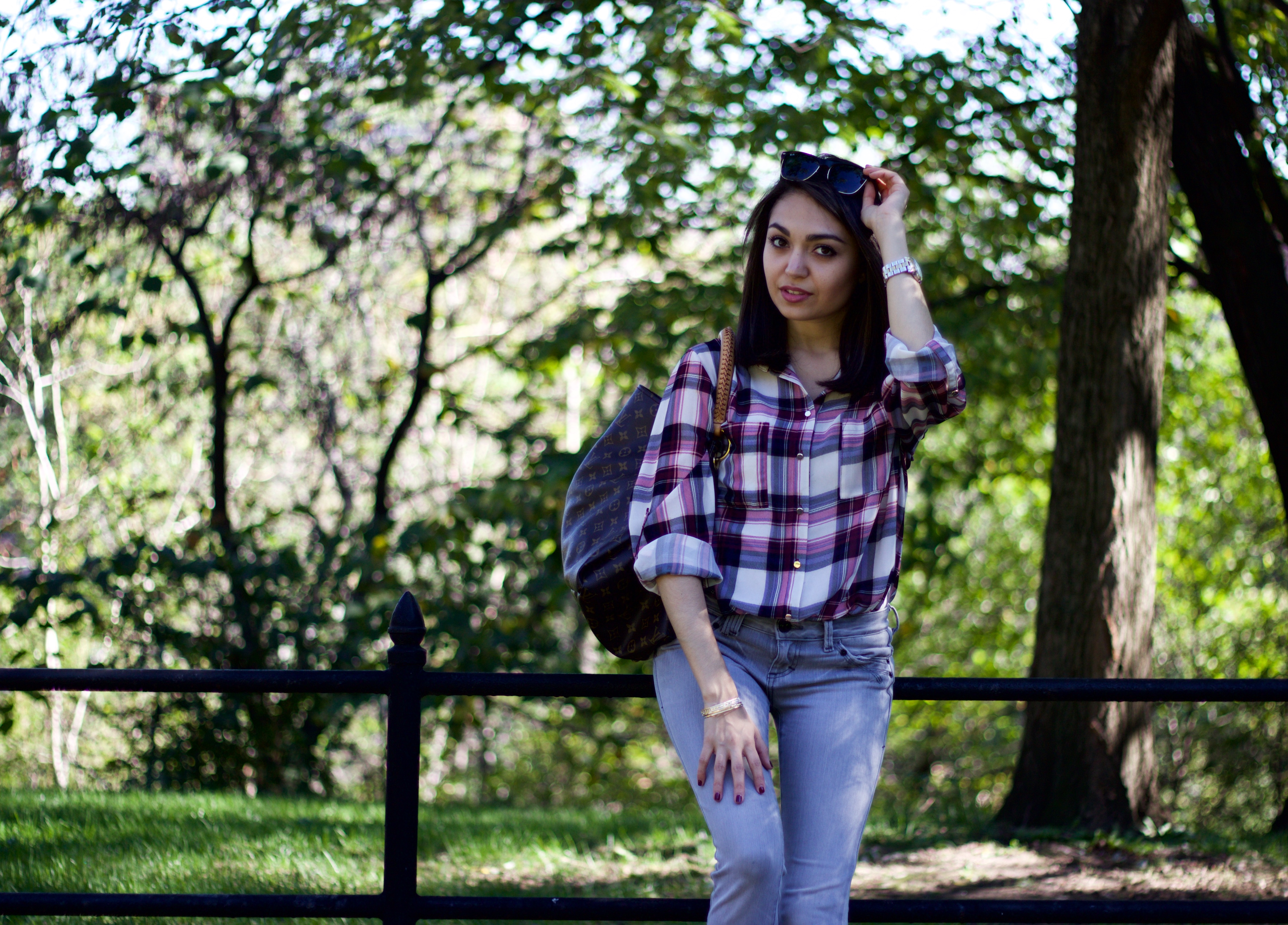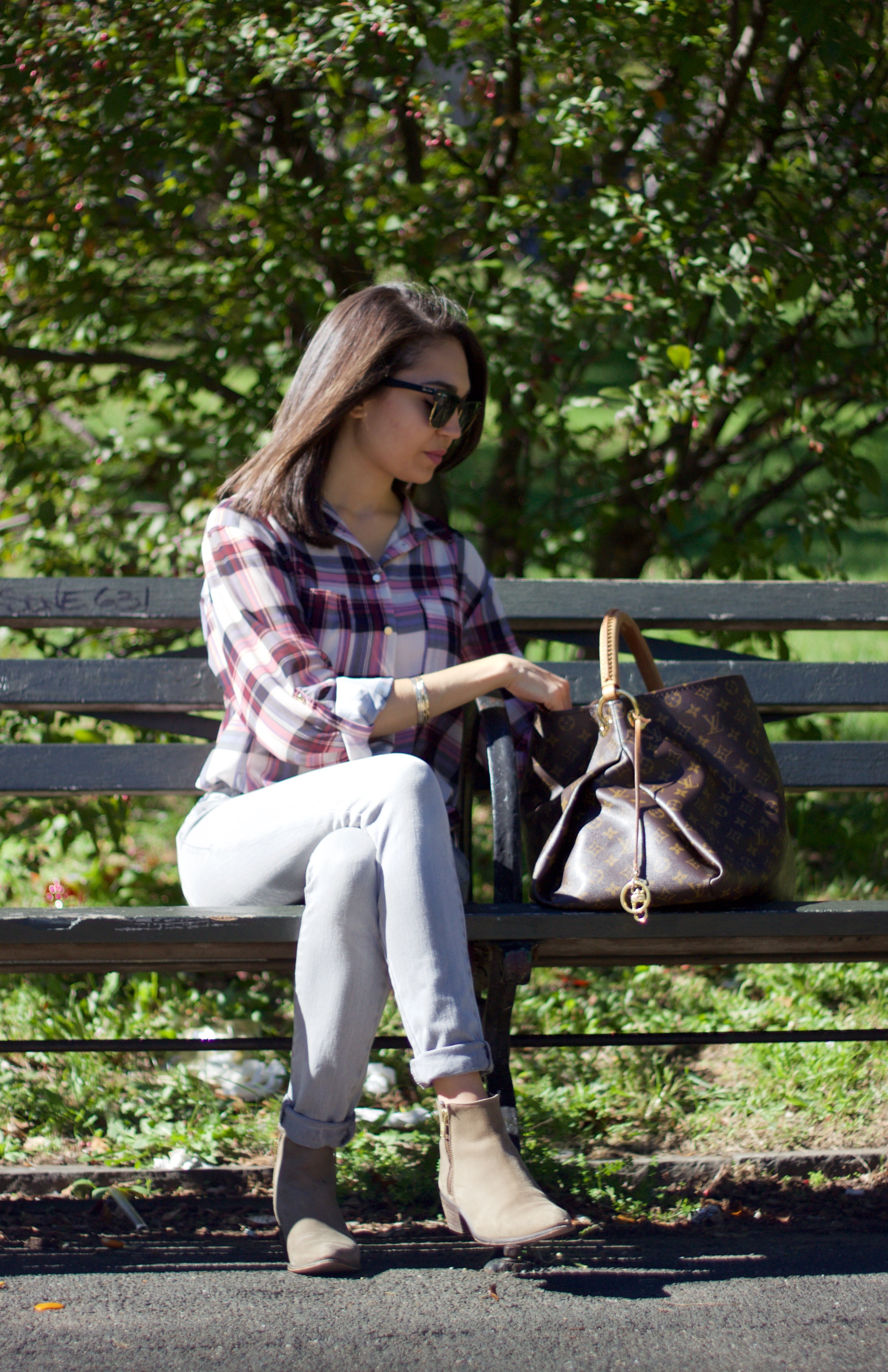 Just searching through my bag for summer… haha! 😉
XoXo,