Morning boos!  I've been so crazy busy this week, I can't believe it's already Wednesday.  I'm leaving for my summer vacation this weekend and I'm really behind on posts, so expect at least one every day for the next few days.  My current to do list includes packing (SO behind!), wrapping up projects at work, two photoshoots, finishing up these blog posts, and hopefully squeezing in a couple social outings.  Ugh, just typing that made me jittery again!  I had a really fun weekend with a trip into the Hamptons that I'll be posting about tomorrow—hopefully!—but I still feel as though I haven't completely caught up on my sleep from it yet.  Ok, ok, enough small talk let's get to this look, shall we?!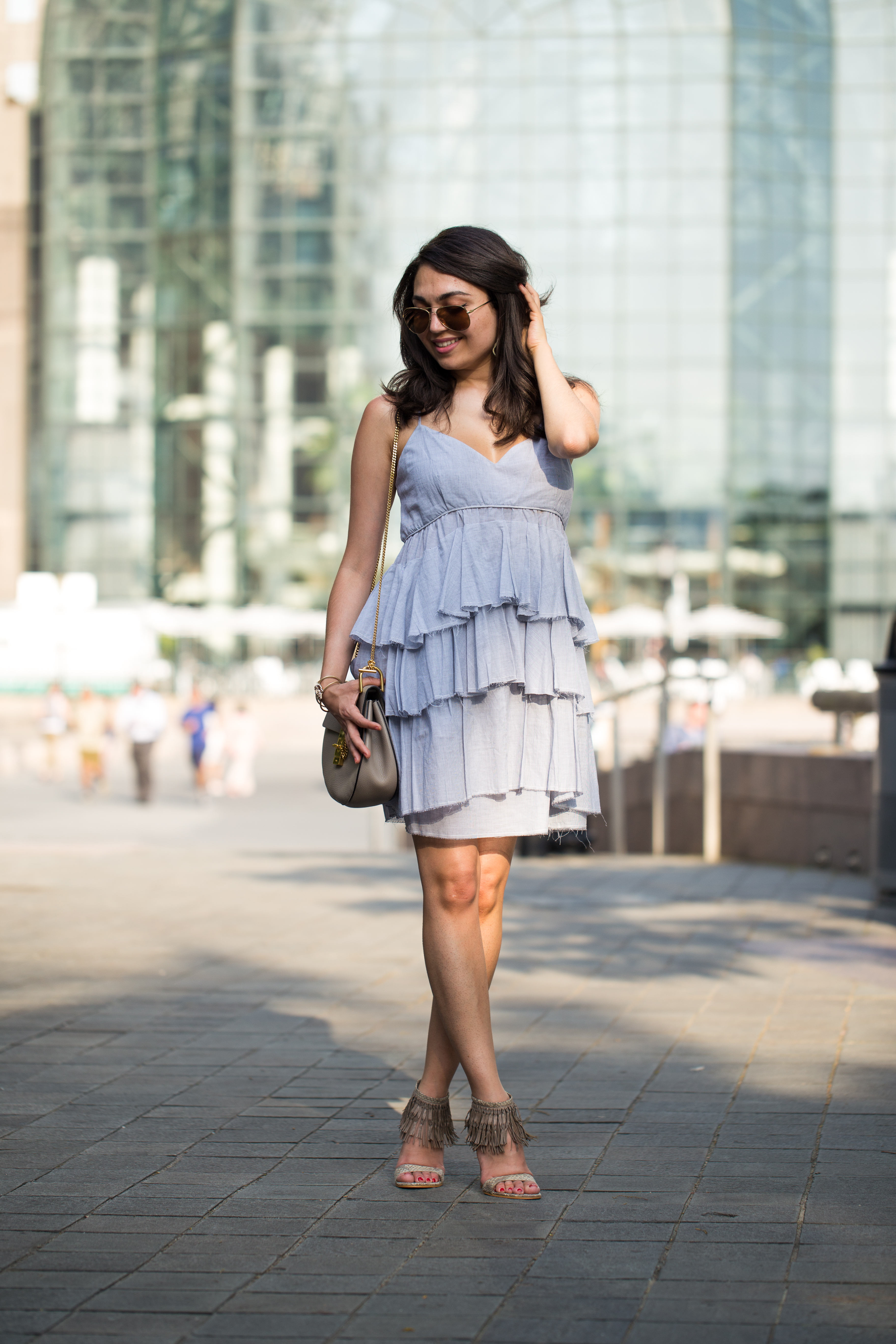 I posted about layered ruffles a while back ago, but the trend has continued for me into the summer.  I recently got this dress from one of BCBG's closing sales (RIP) and I am living in it!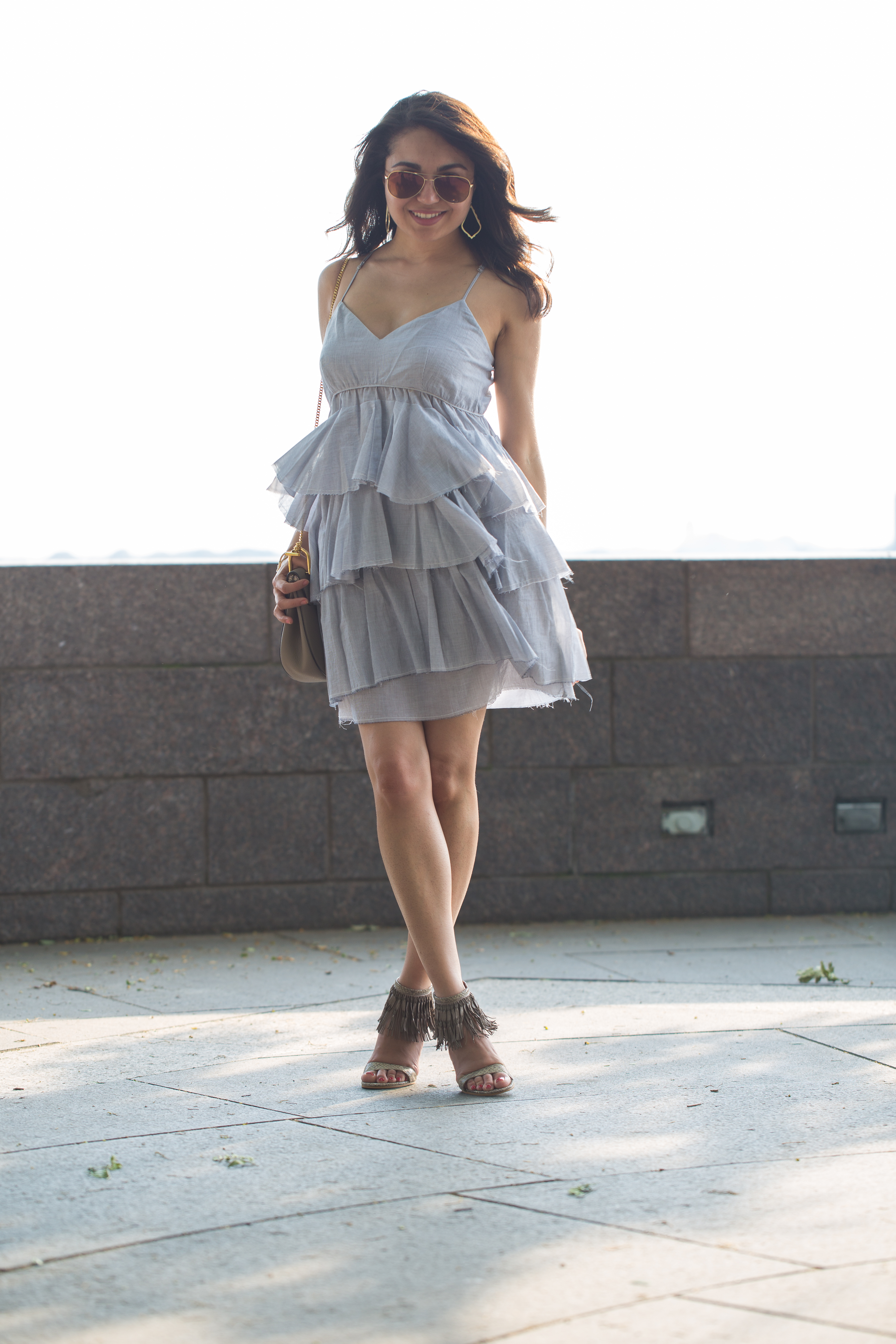 I paired it here with fun, fringe sandals and my Chloé Drew for a dressier look.  But I'll be taking this with me on my sojourn (any guess where?!) and I'll be dressing it down for a beachier look then… sooo be sure to follow along on my Instagram Story in the coming weeks to catch it!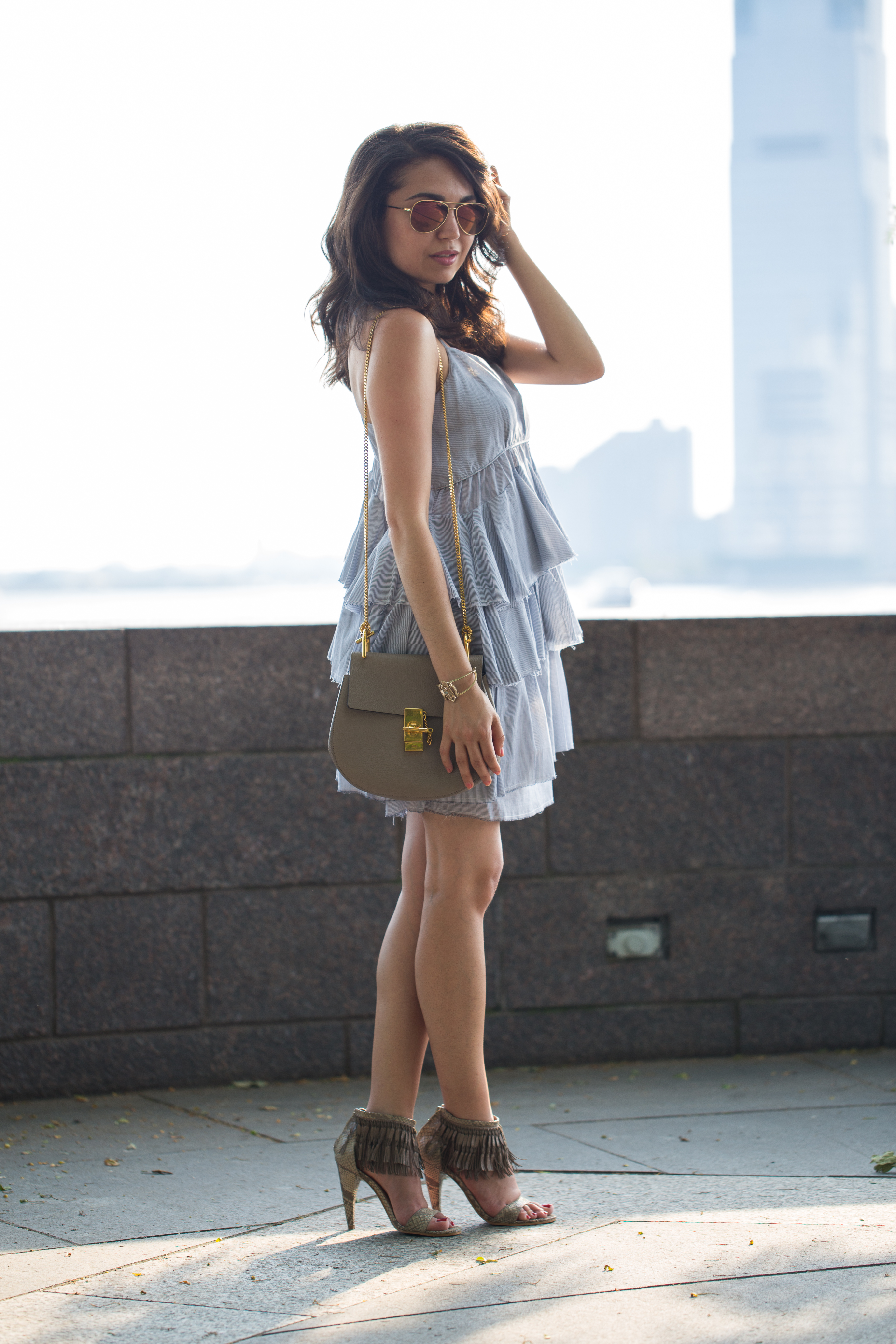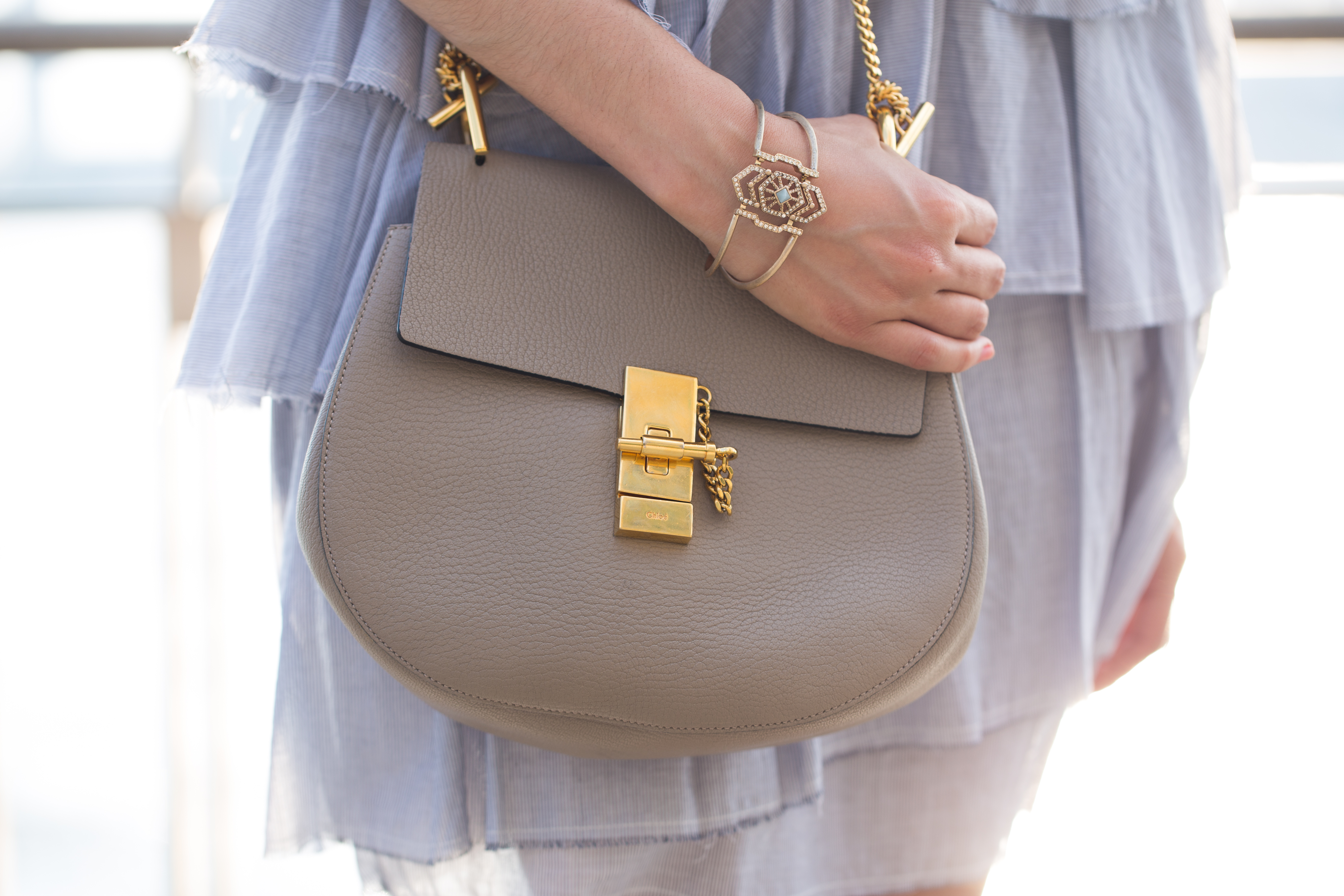 This dress is SUPER soft and breezy, one of the best combinations in the summer sun.  You can't really tell in the photos, but the fabric is actually printed!  It's actually a white dress with really fine blue stripes.  Almost like a really, really sheer seersucker!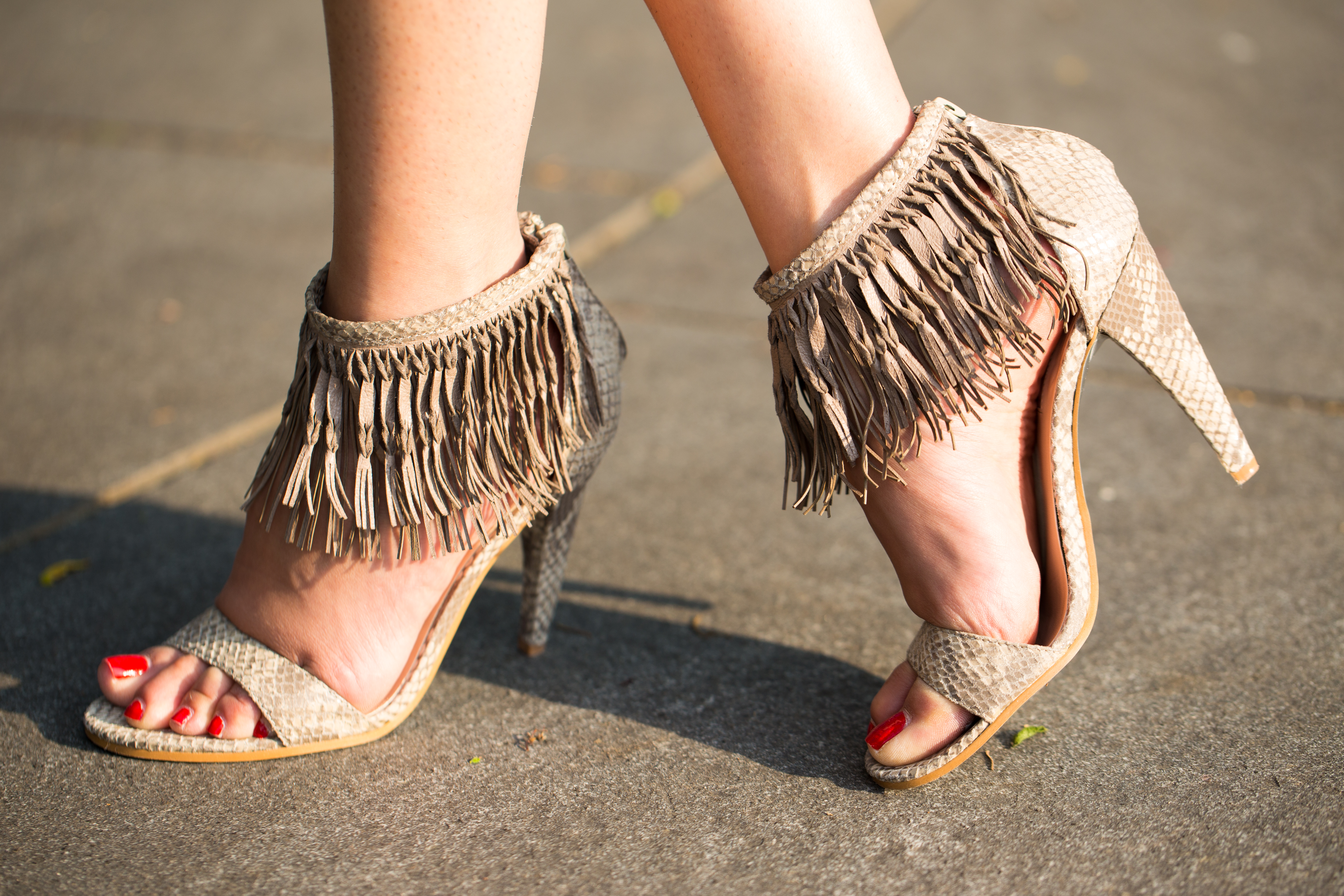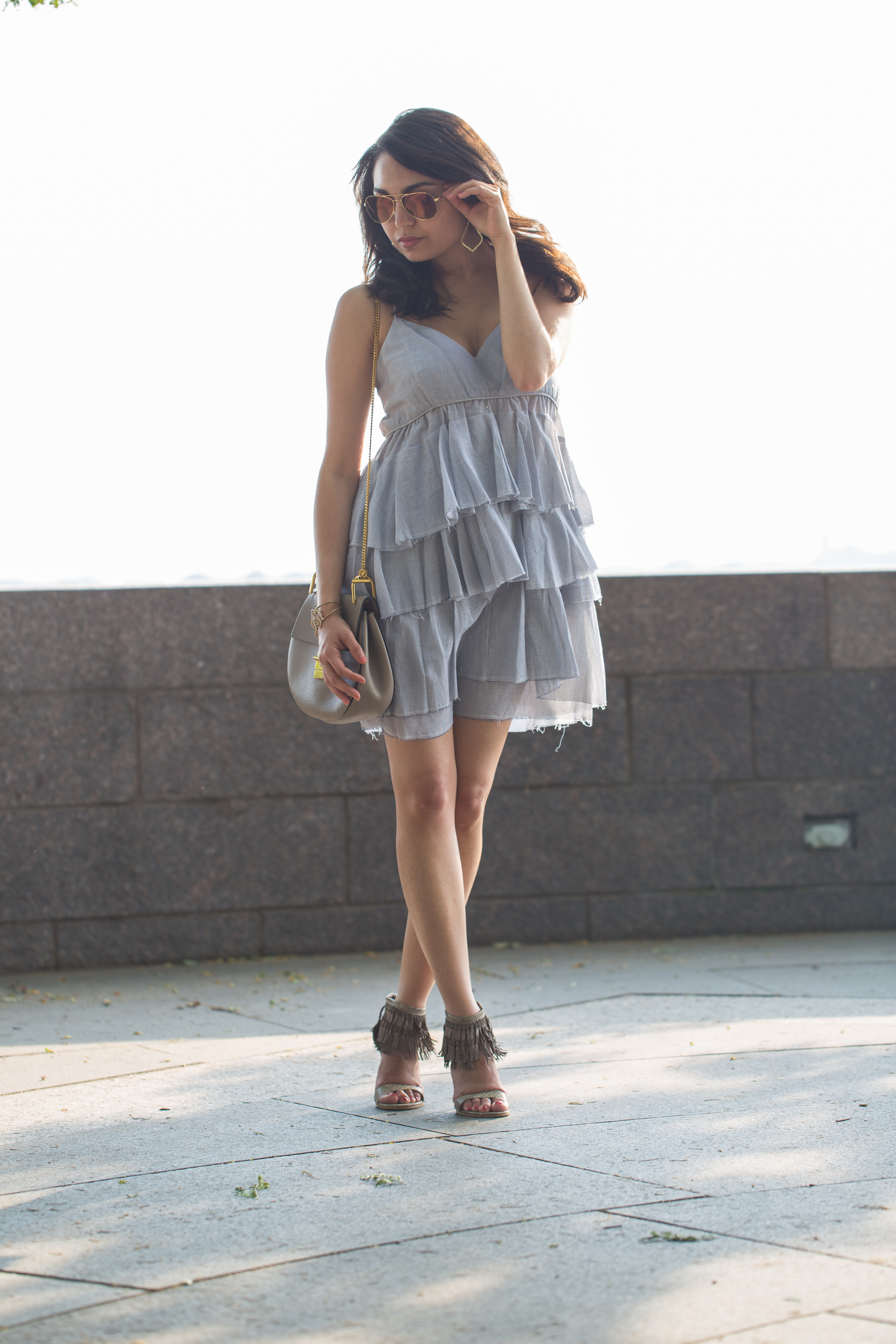 It also has a lightly frayed edge I'm liking a lot too!  I need to focus on my cuff from Chloe + Isabel though!  Isn't it SO PRETTY?!  I'm newly collaborating with them and they were so nice gifting me with a ton of new baubles for the summer.  Thanks Chloe + Isabel!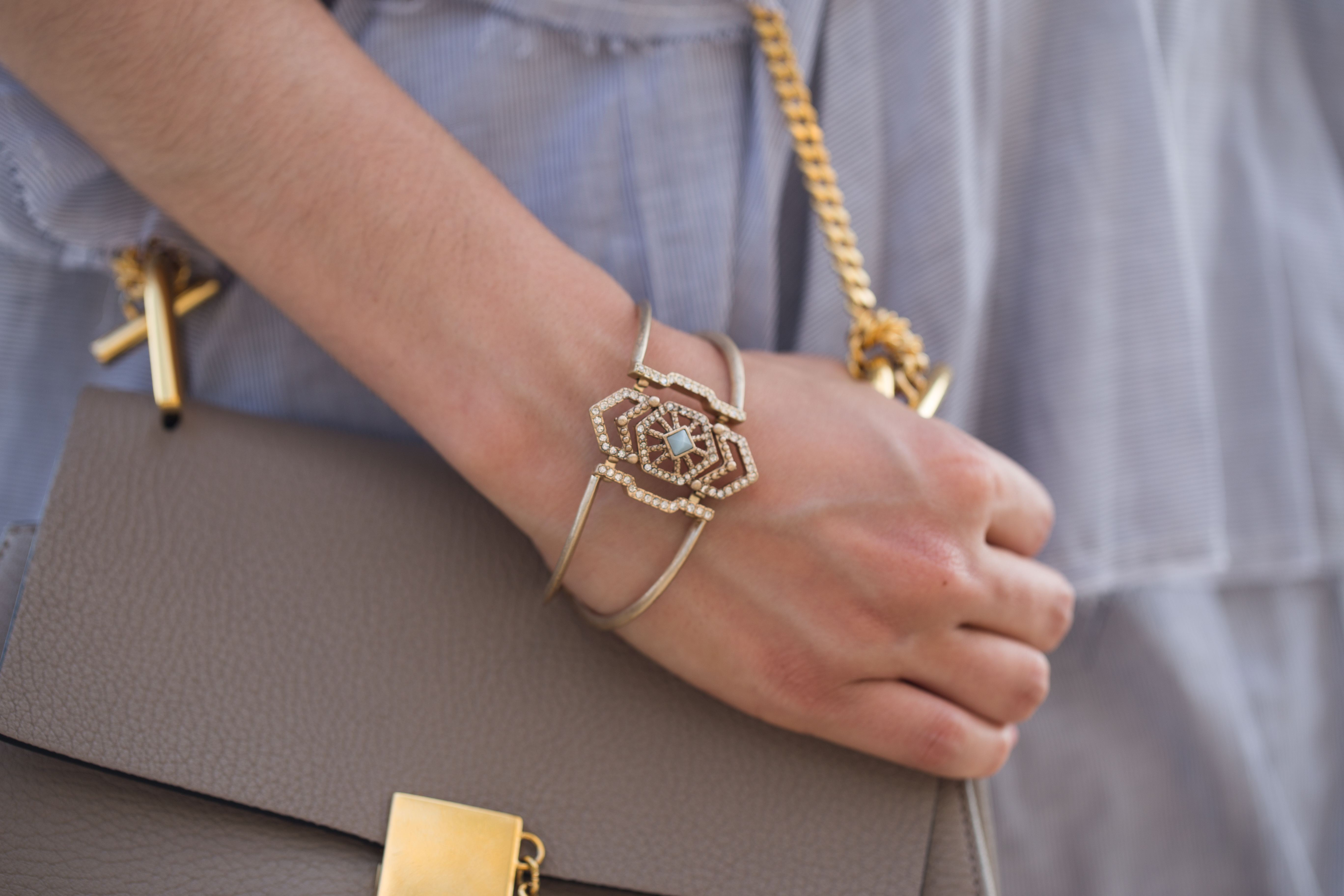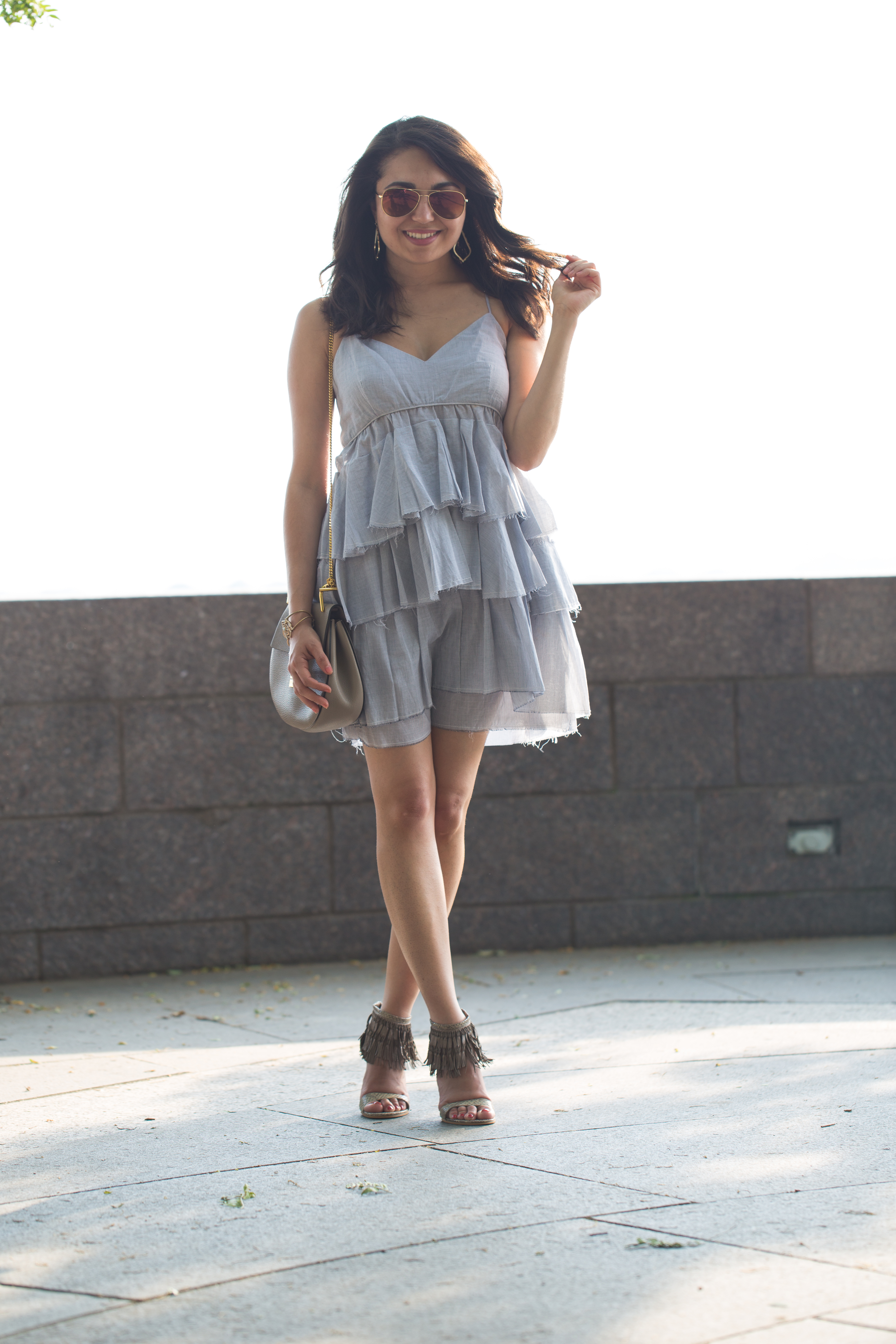 And because I love <3 all of my lovely readers so much, I've rounded up TEN (10!) of my current favorite layered, ruffled dresses for you to shop below!  They range from cute minis like mine to floral maxis I've been keeping an eye one.  Stay tuned for my upcoming posts in the coming days, and make sure to follow along my adventures abroad on my social media channels— @azaxdeh.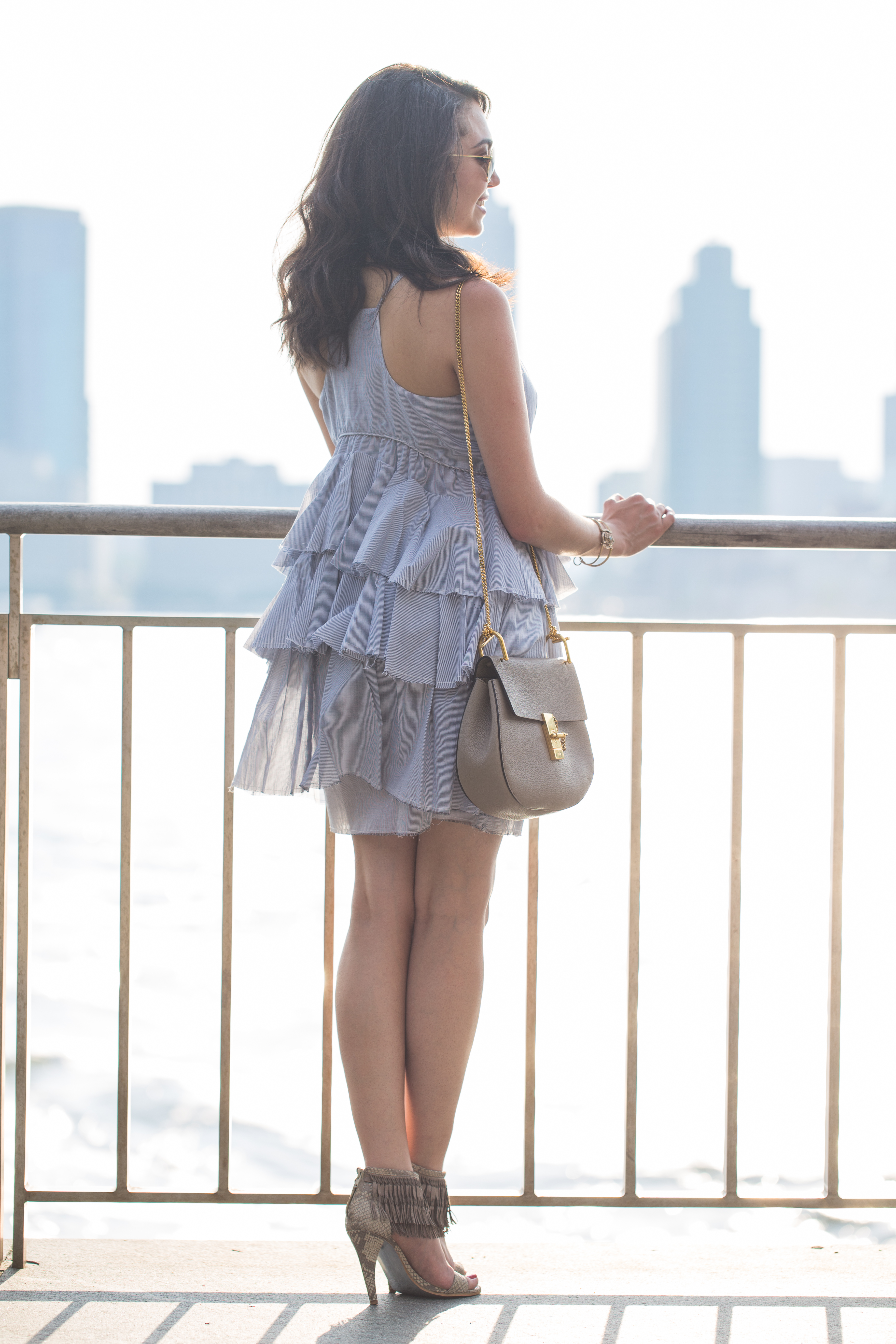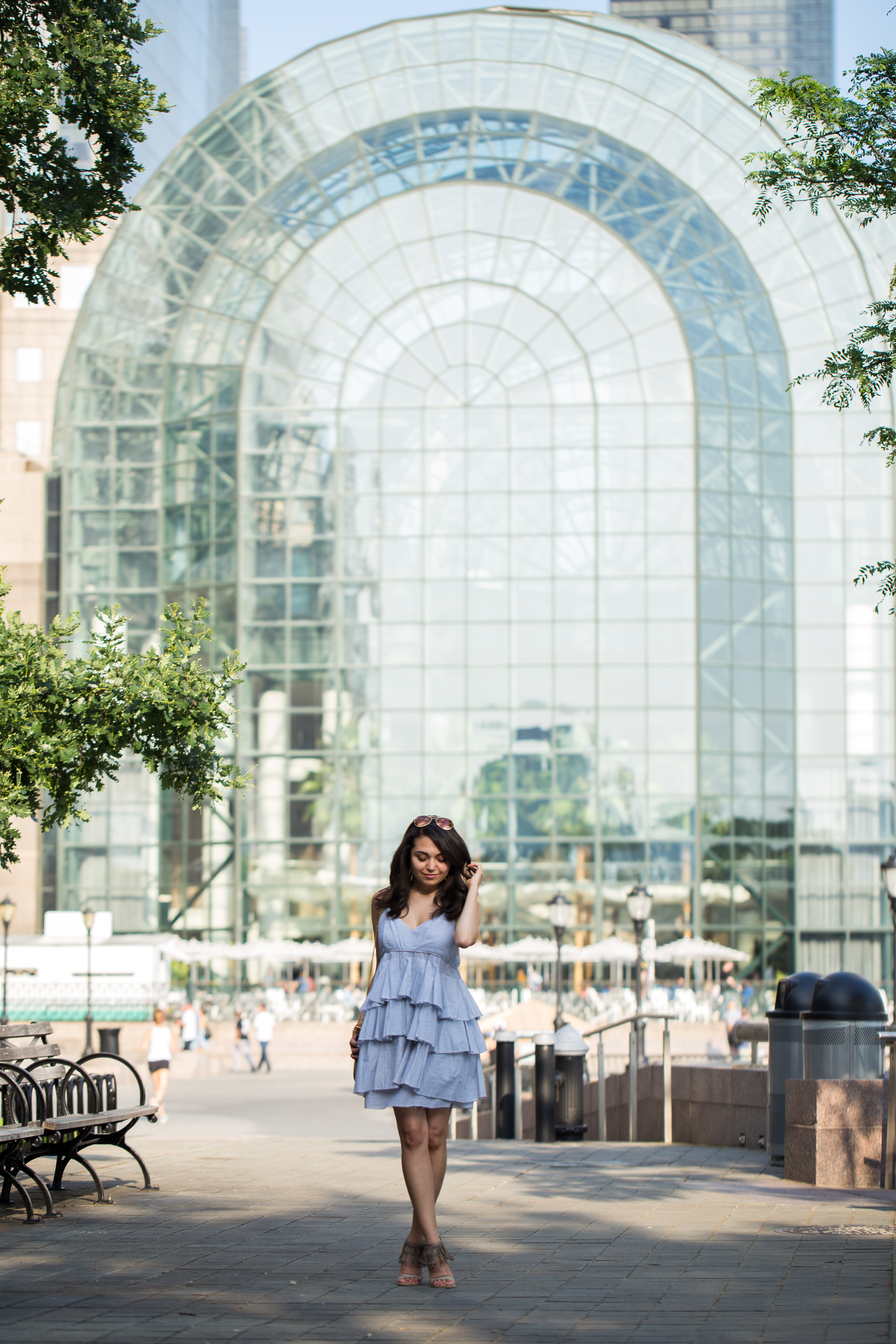 XoXo,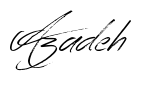 Photos C/O Kane Nguyen.