Remember when I mentioned a few posts back how I've been going through some big obstacles personally?  I've been SUPER stressed (so much so that my face not only broke out, but developed an infection, yikes!), haven't been very social or going out, and was just overall having way more mood swings than usual.  Last week at work I turned to my coworker and told her I think I'm about to have some type of breakdown.  WELL. . . with the support of my family, closest friends, and my faith, I've persisted and I'm so happy to say that it seems all of that is now put behind me.  I have a BIG announcement coming next week for a new chapter in my life I can't wait to share with you!  STAY TUNED!!!  In the meantime however. . .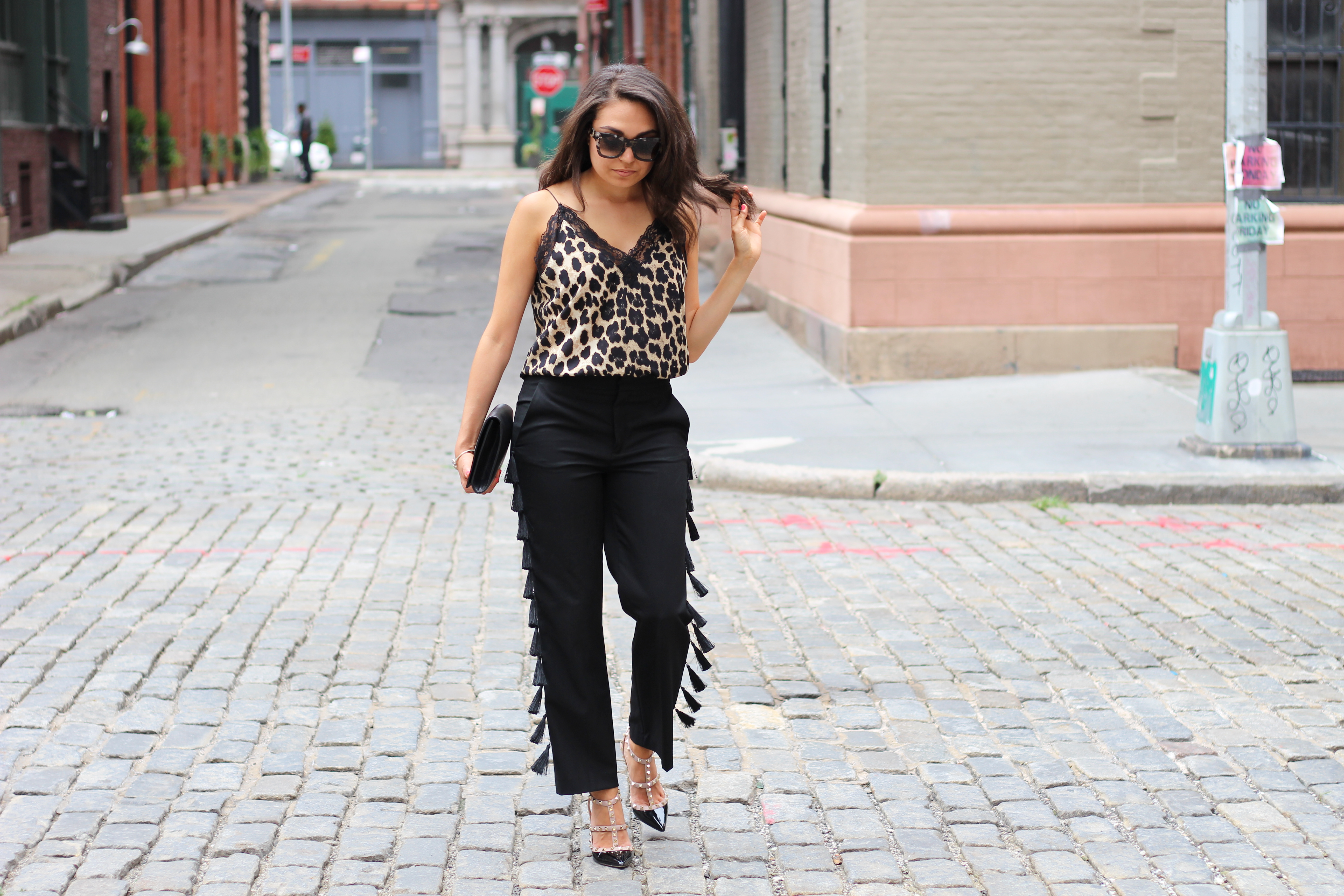 I feel as though my personal style is also going through a period of change. . . back to the way it used to be way haha, throwback!  For the last two weeks I've just been dressing more ME with unique statement pieces while still keep it professional and refined.  I'm also  little friendlier towards the color black and trying to have fun with it.  I threw this look together last week for work and loved it so much, I called my girl The Haute Brunette to take some photos with me ASAP!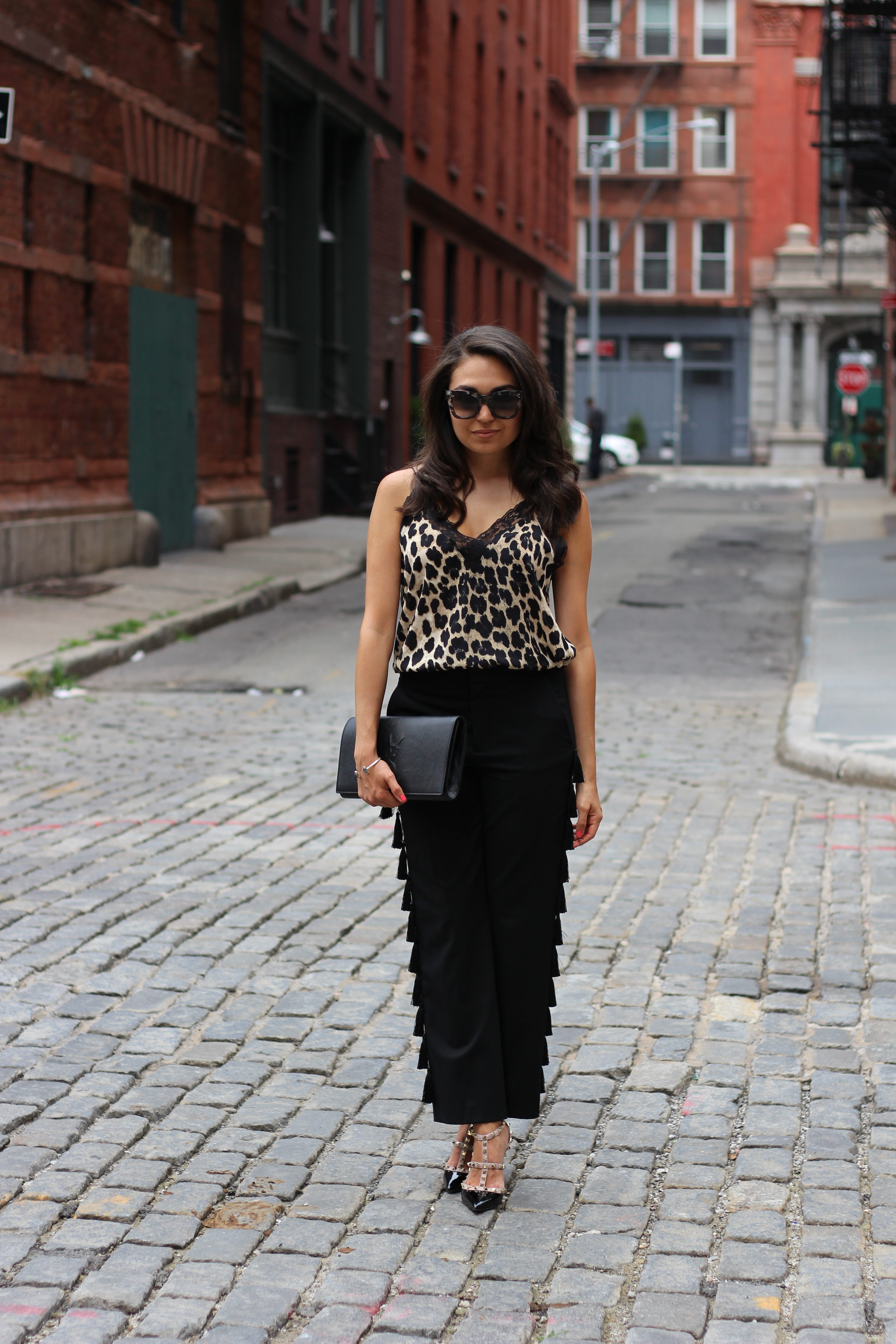 I mean, how fun are these pants?!  I'm O B S E S S E D  with the fringe detailing on the side! It's not even fringe as much as it's tassel detailing.  And the structure is magnifique.  Instead of playing the fringe down, I decided to keep it looking wild with a silk leopard printed camisole and my rock studs.  I snagged these trousers during a super sale at a Zara in Cannes, but I've linked all types of fun variations for you to shop below!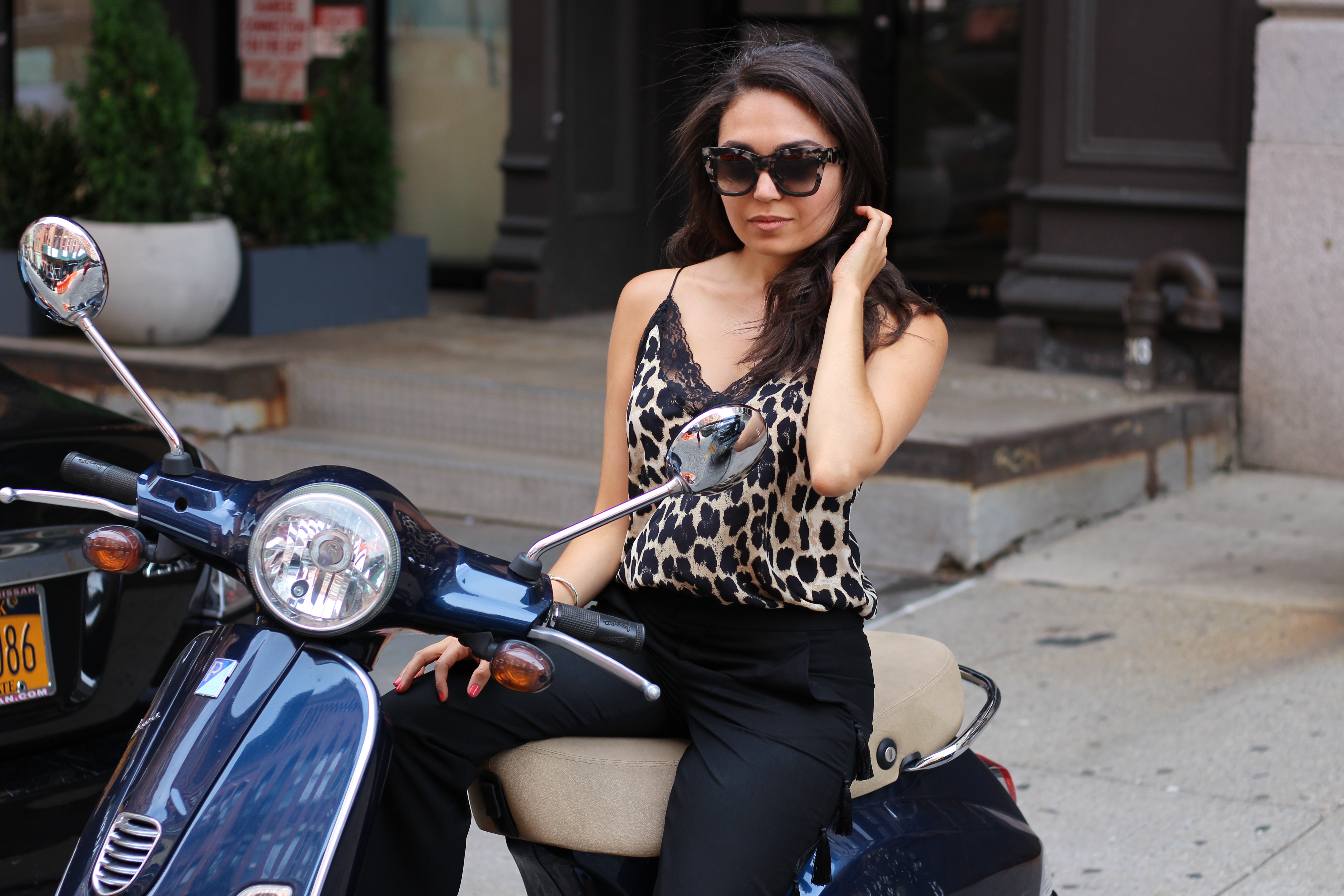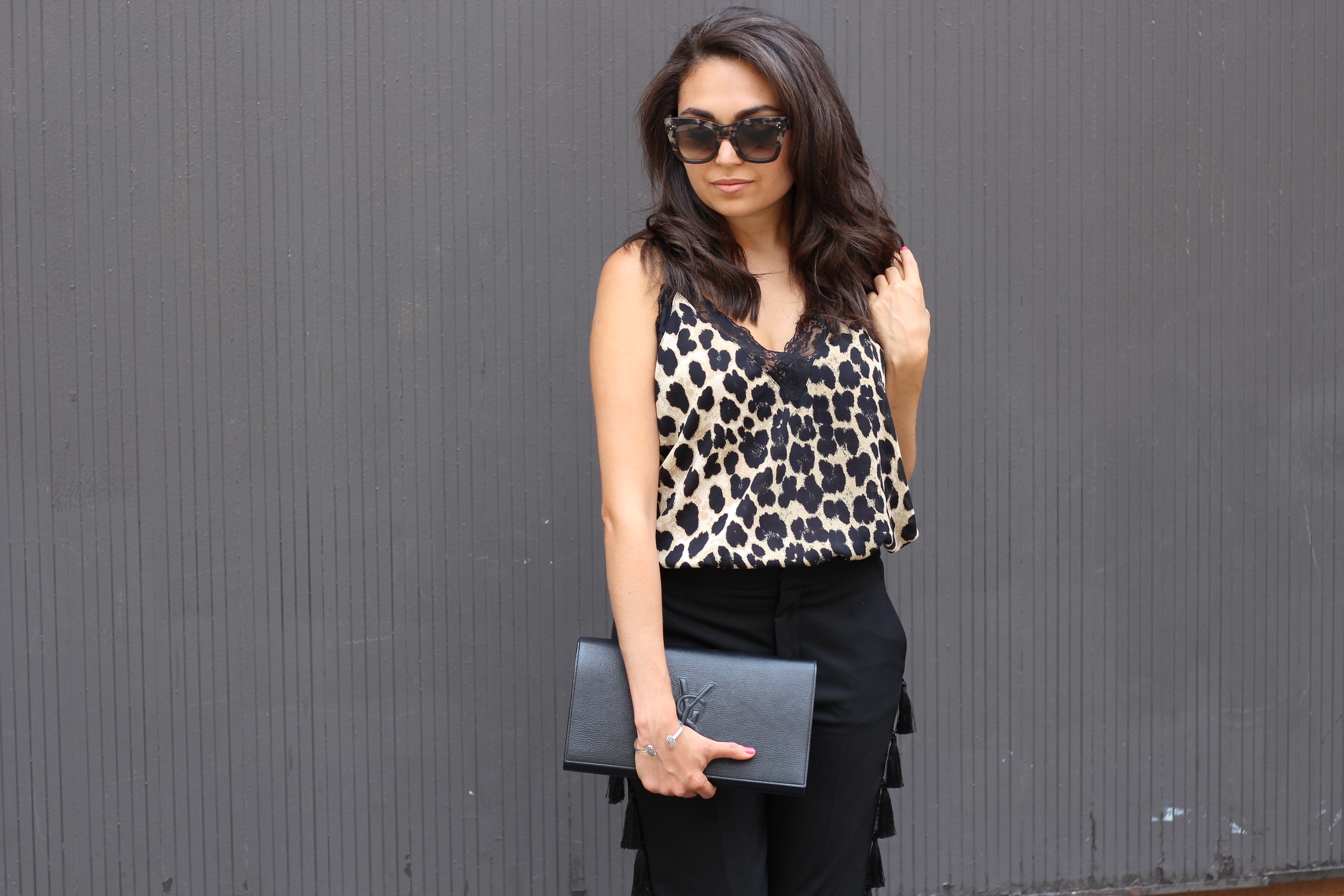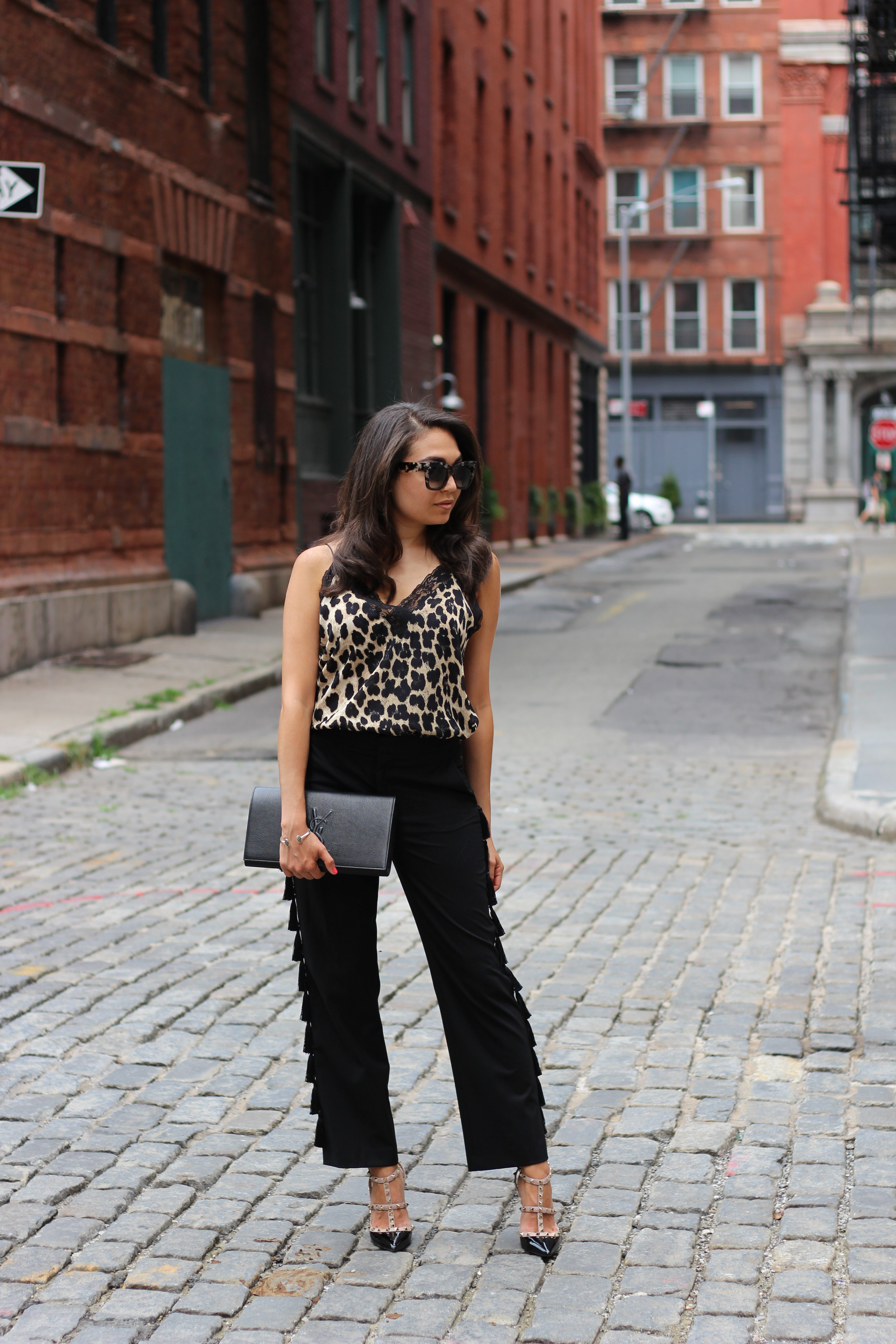 I'm SO excited to share my news with you next week. . . I think my caption for this Instagram post says it best: 🙂 #PraisesToTheMostHigh Shop my look below!
https://www.instagram.com/p/BXiIb8hldHY/?taken-by=azaxdeh
XoXo,