Hey blogger fam!  Last week I posted about my first collaboration with Tobi featuring this romper.  This week, I have another collaboration with them to feature, but it's something I literally haven't worn since the early 90's when I was maybe six years old, haha!  A BODYSUIT!  I know they've made a big comeback, but I've really only seen ones that are SUPER tight and since I prefer looser fit clothing I've stayed away.  No lie, I was a little confused when I pulled this out of the box, but I've come to really love it!  The color is a PERFECT shade of nude for matching pretty much anything and I love the billowy crossover drape.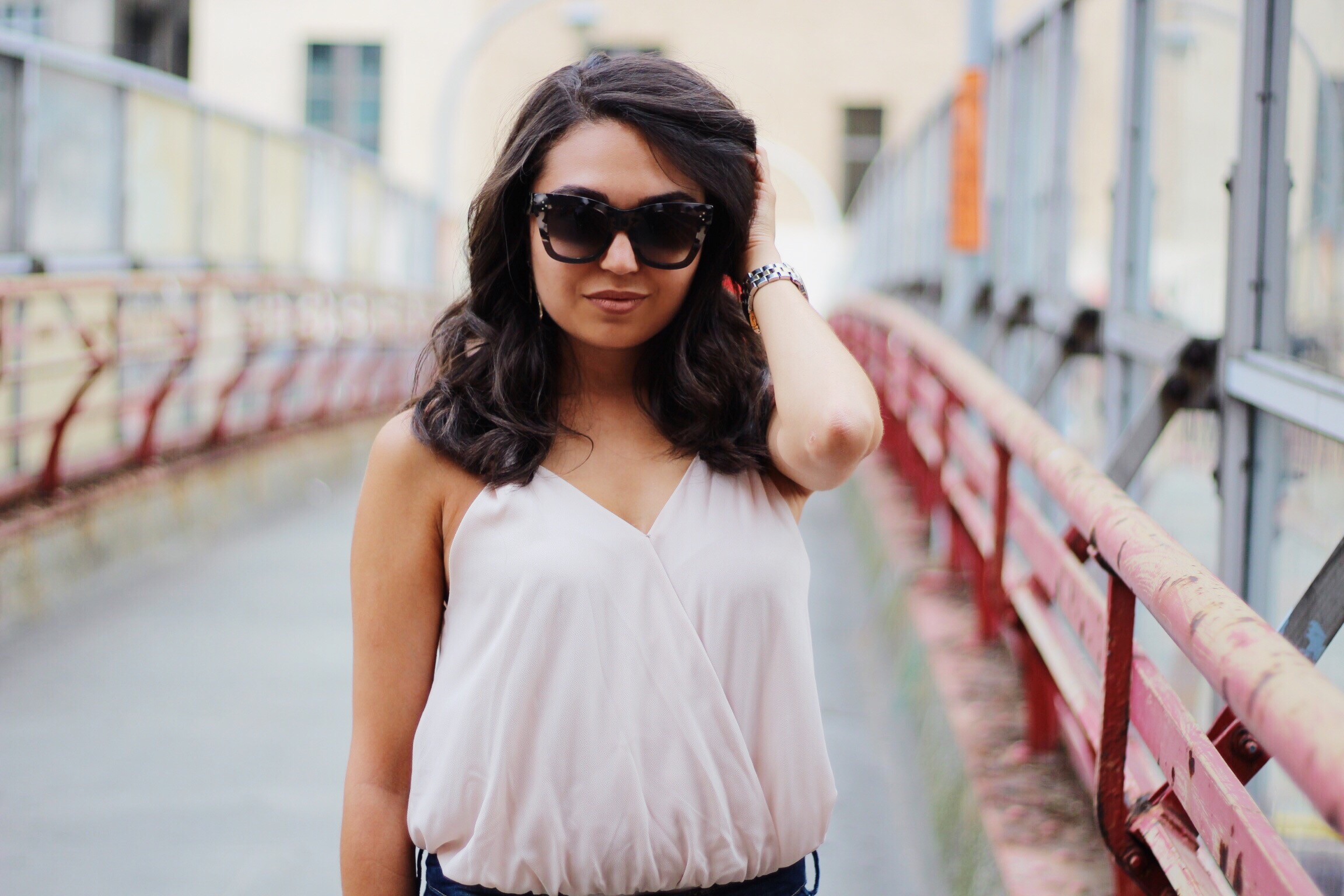 For le blogue post, I completed the flowy bodysuit with tight skinnies, and fun sandals for some added flair.  For accessories, I threw on my everyday arm candy, and some gold earrings to play up the top half. Finally, I added some color with a floral clutch and as always, my oversized sunnies.  Later the same afternoon, I swapped the jeans for a lacy blush skirt and nude pumps for my friends birthday.  Two outfits in one day?  Bodysuits FTW y'all!
This bodysuit is originally $42 and comes in a variety of colors!  Other cute ones I've been eyeing from Tobi are THIS, THIS and THIS super sexy printed one.  Shop the rest of my post below and check out the Instagram style video I linked too! 🙂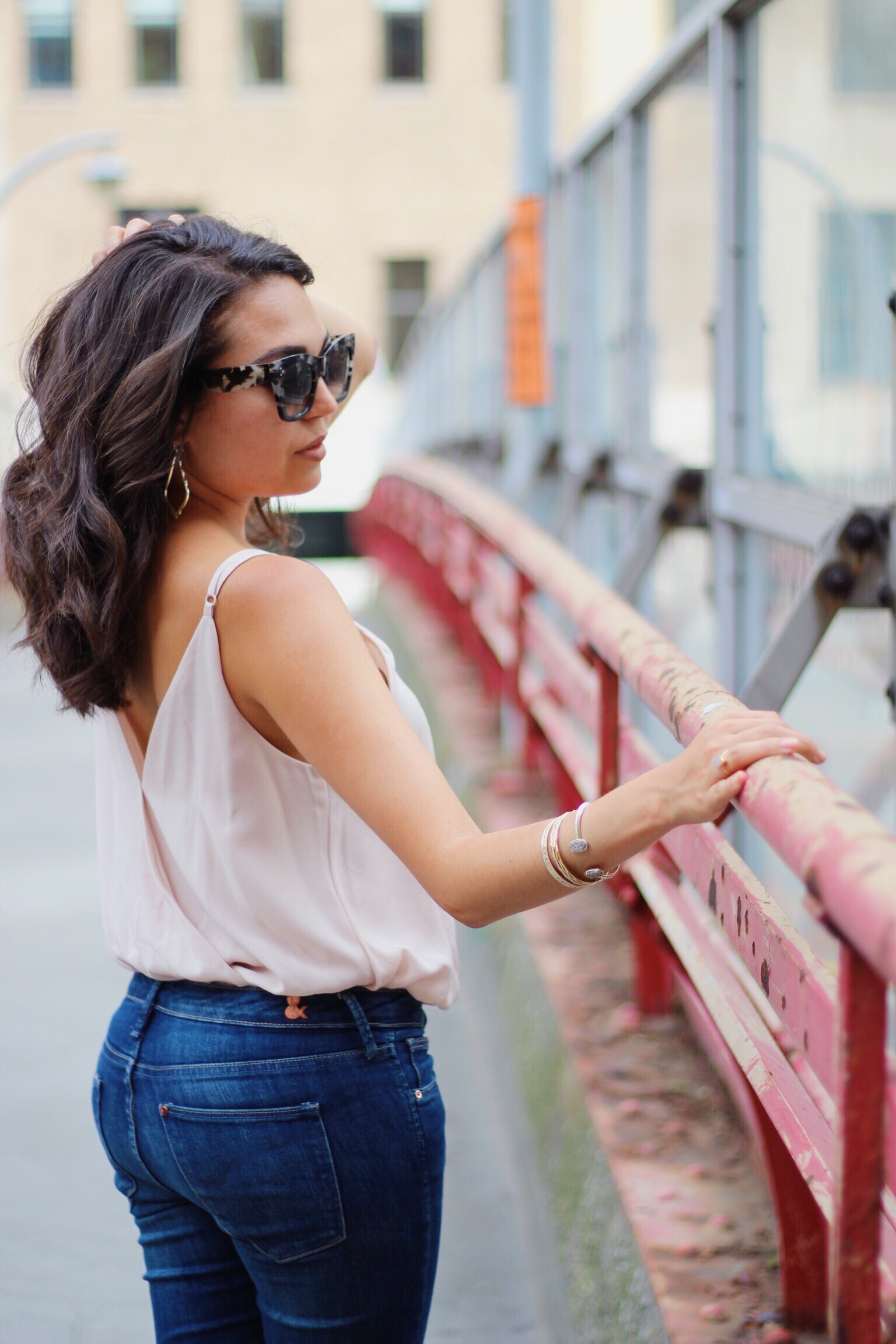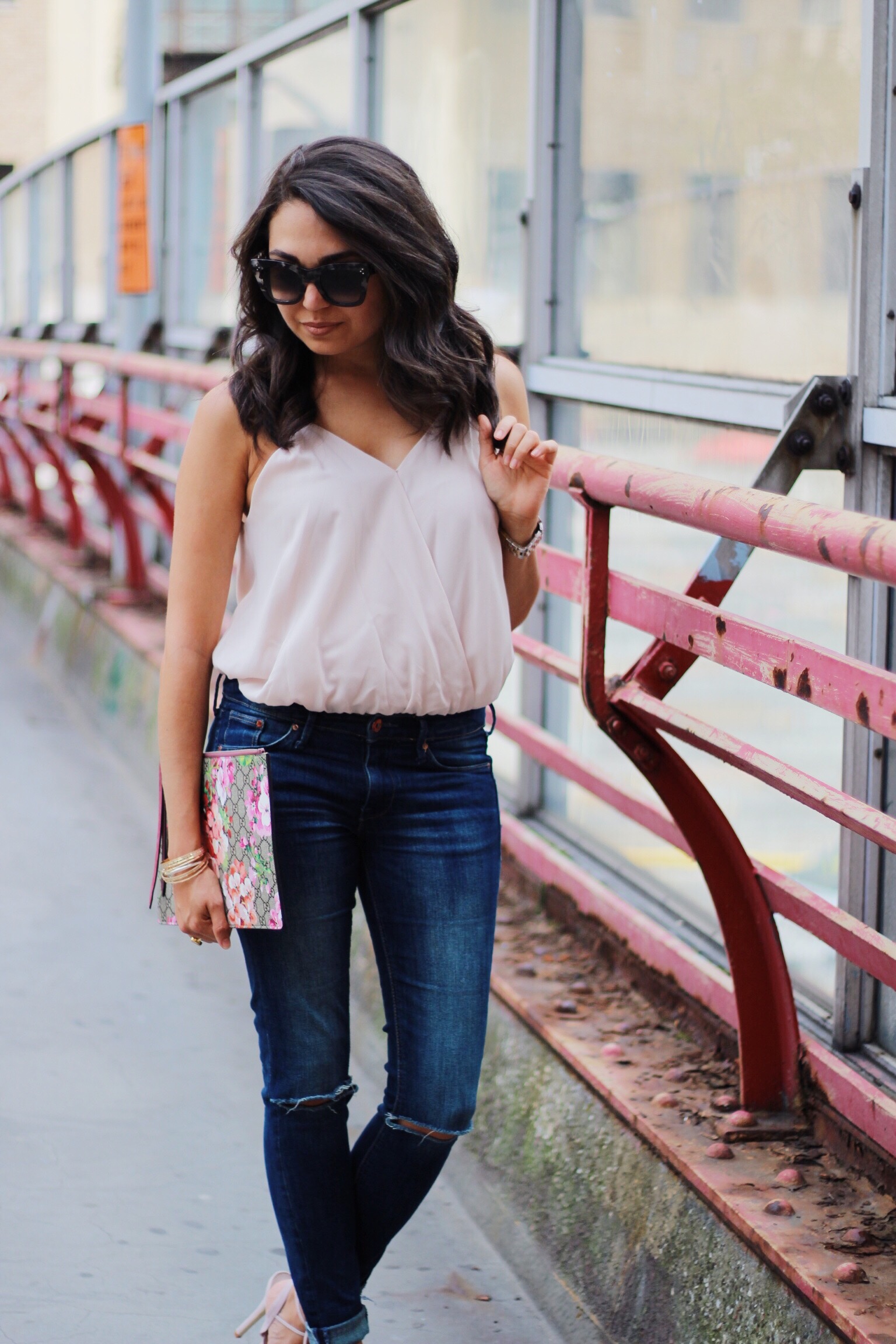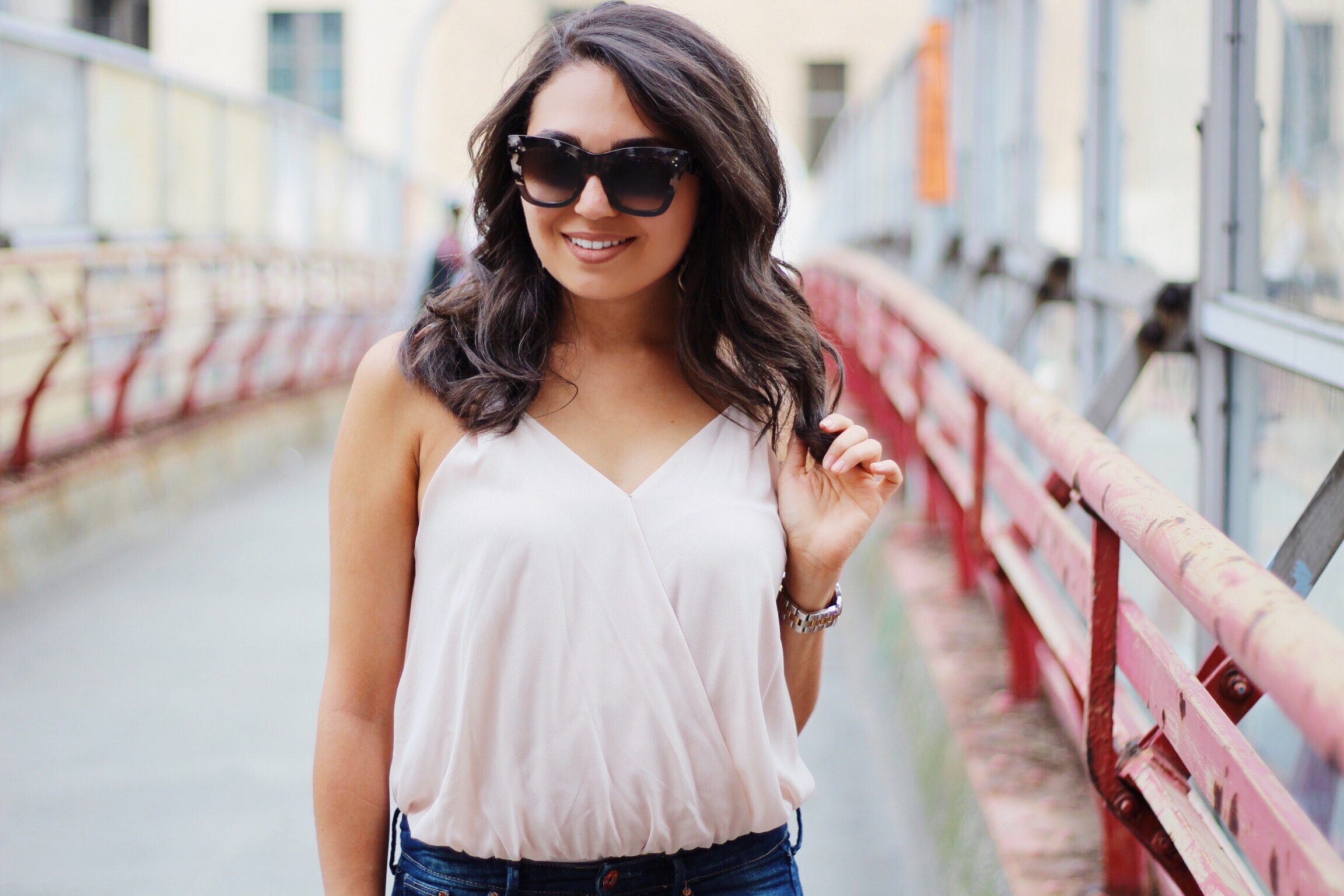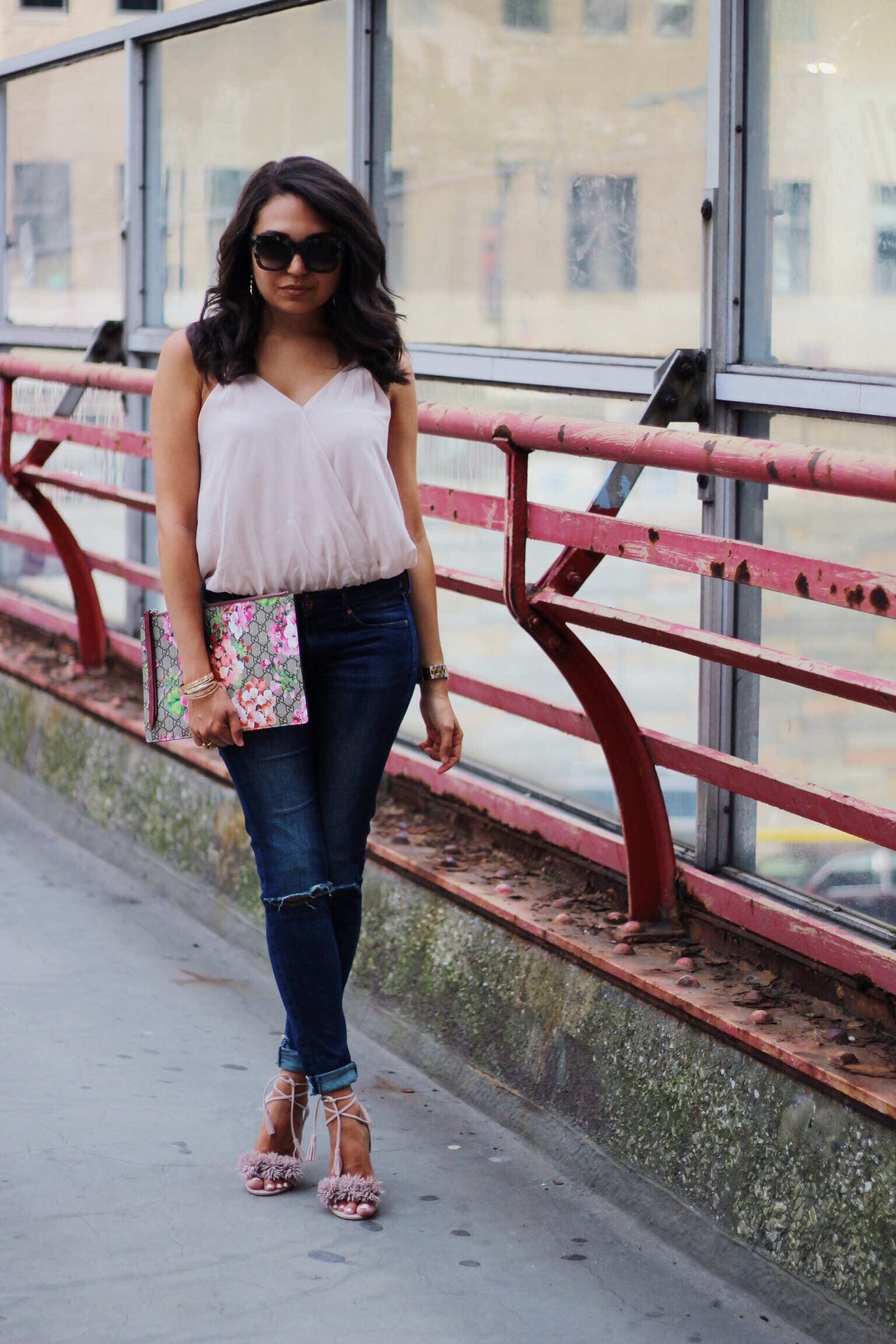 https://www.instagram.com/p/BXBEhzeFqMj/?taken-by=azaxdeh
XoXo,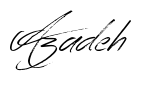 This is a sponsored post.