Ciao my loves!  While in France, I was lucky enough to get a day in my favorite country . . . Italia!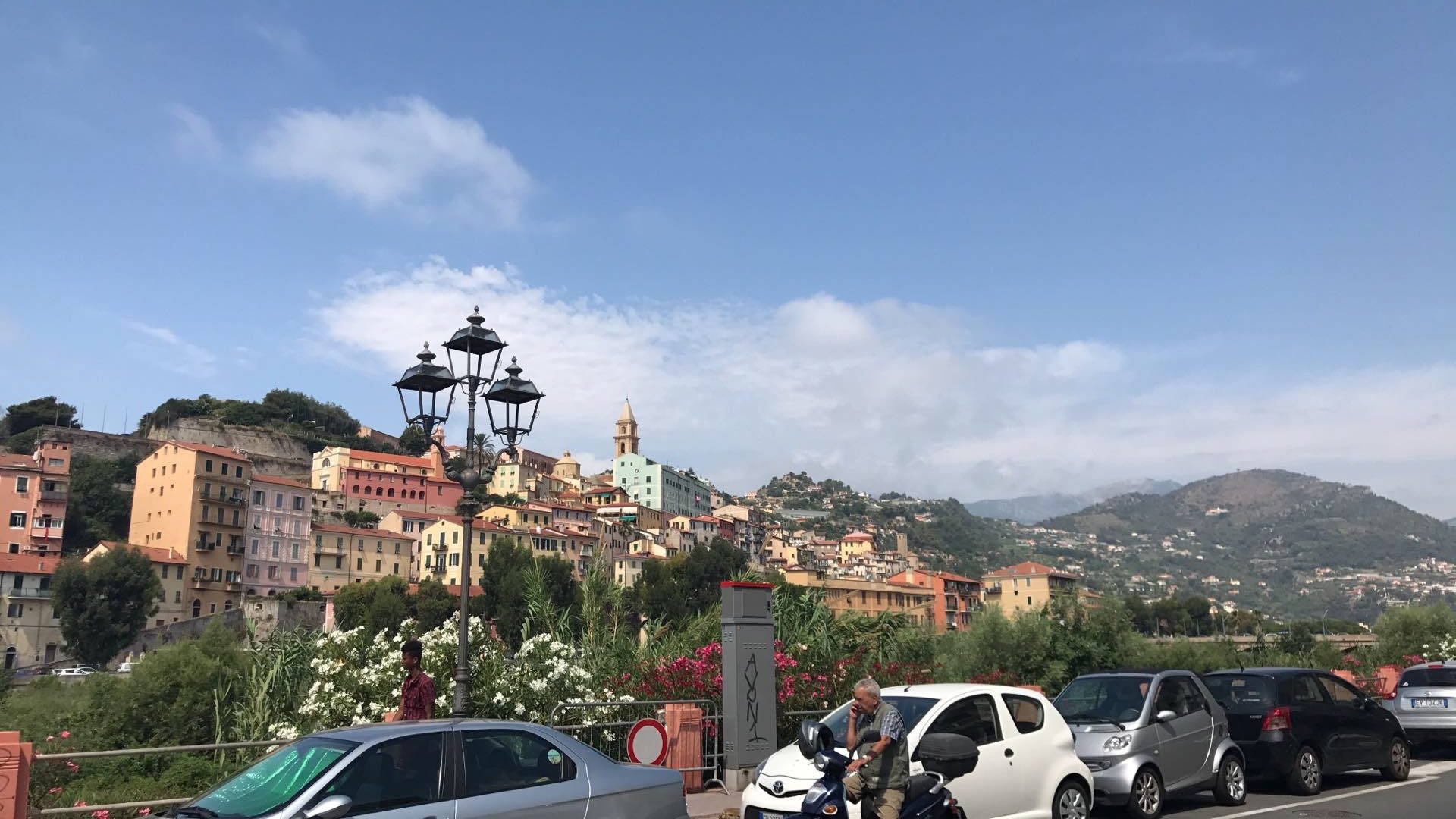 When deciding where to go, we picked Ventimiglia because it was the first and closest stop on the train after Monaco, ensuring maximum time spent adventuring and less time traveling.  I was sitting next to the window on the train and just KNEW the moment we crossed the border.  The hills were hillier, the gardens more luscious, the homes more charming, and the sky was bluer.  I swear… there is nothing in the world like the sky in beautiful Italia.
Our plan was to explore the town then beach it.  Ventimiglia is extremely charming and beautiful.  I automatically fell in love with the apartment balconies dripping with fresh flowers on all the colorful buildings.  And no matter which direction you're walking in, the luscious hills are always a backdrop.  On our walk down to the spiaggia we came across a wonderful farmer's market… my heaven!  I went straight to the olives (duh!) and then wandered the produce and flower district.  I loved seeing the locals buying fresh parmigiano and bargaining the price of smoky meats.  I wish I had taken more photos, but I was SO into the experience I only snapped some shots of the produce stands below.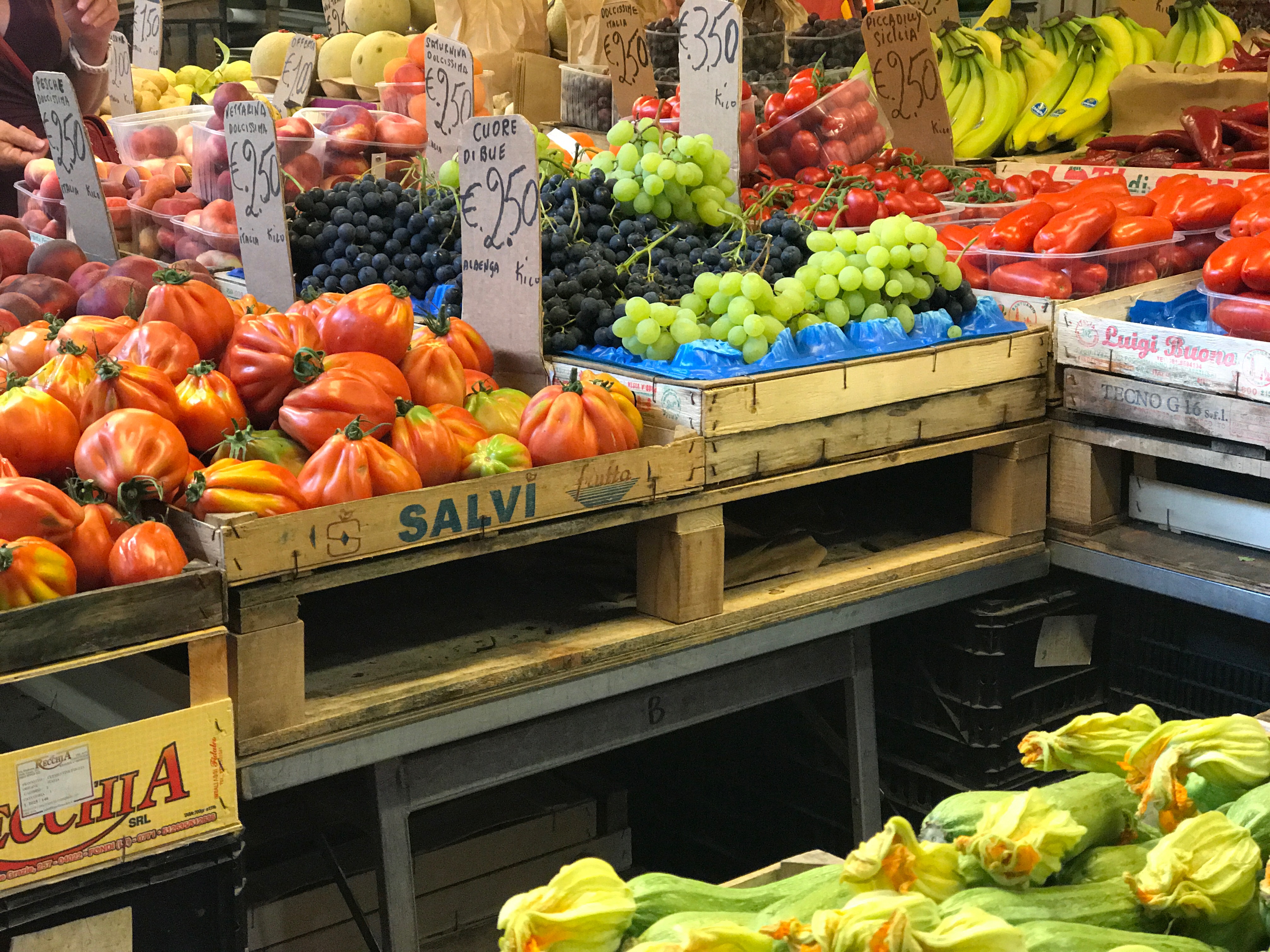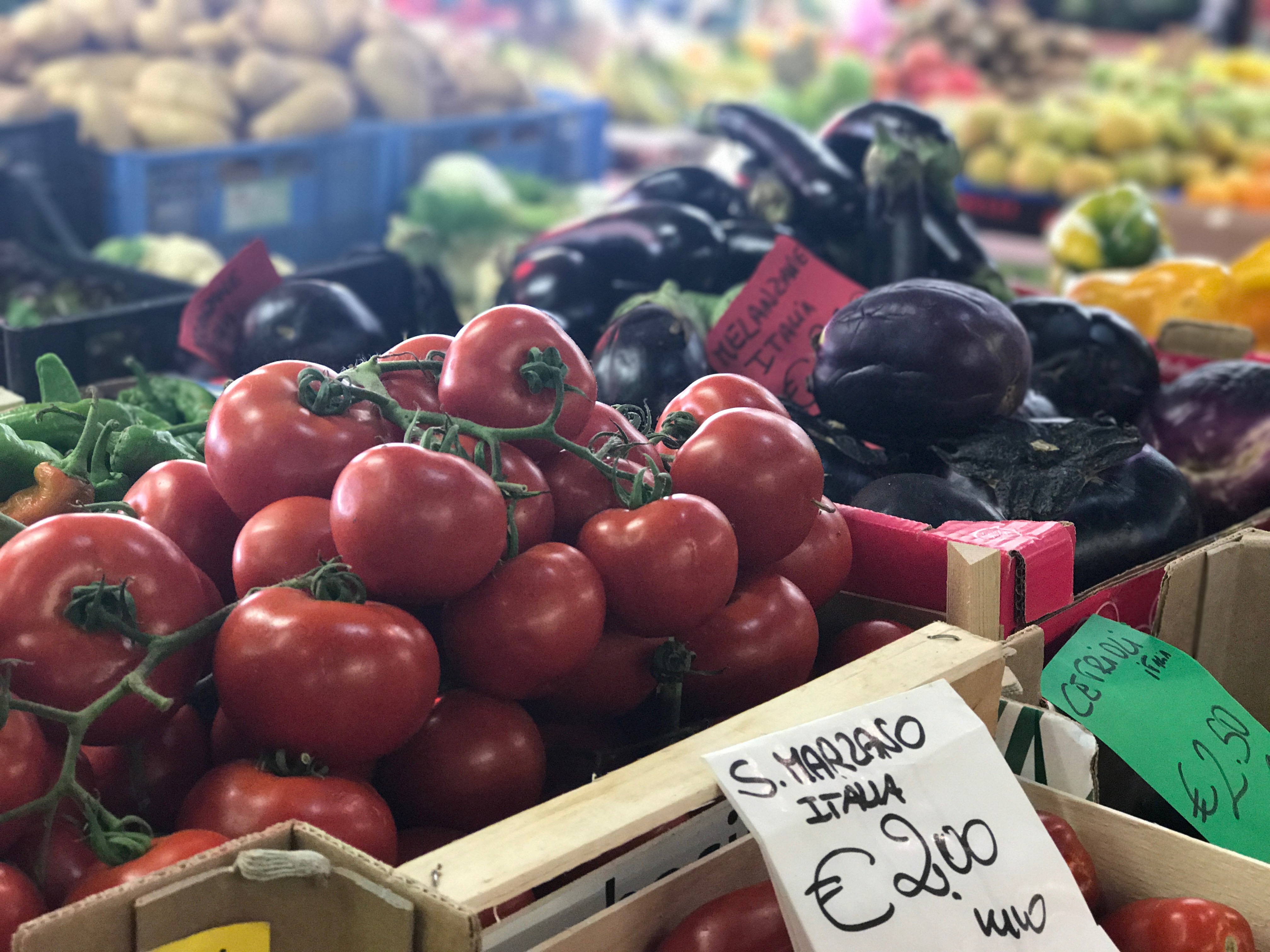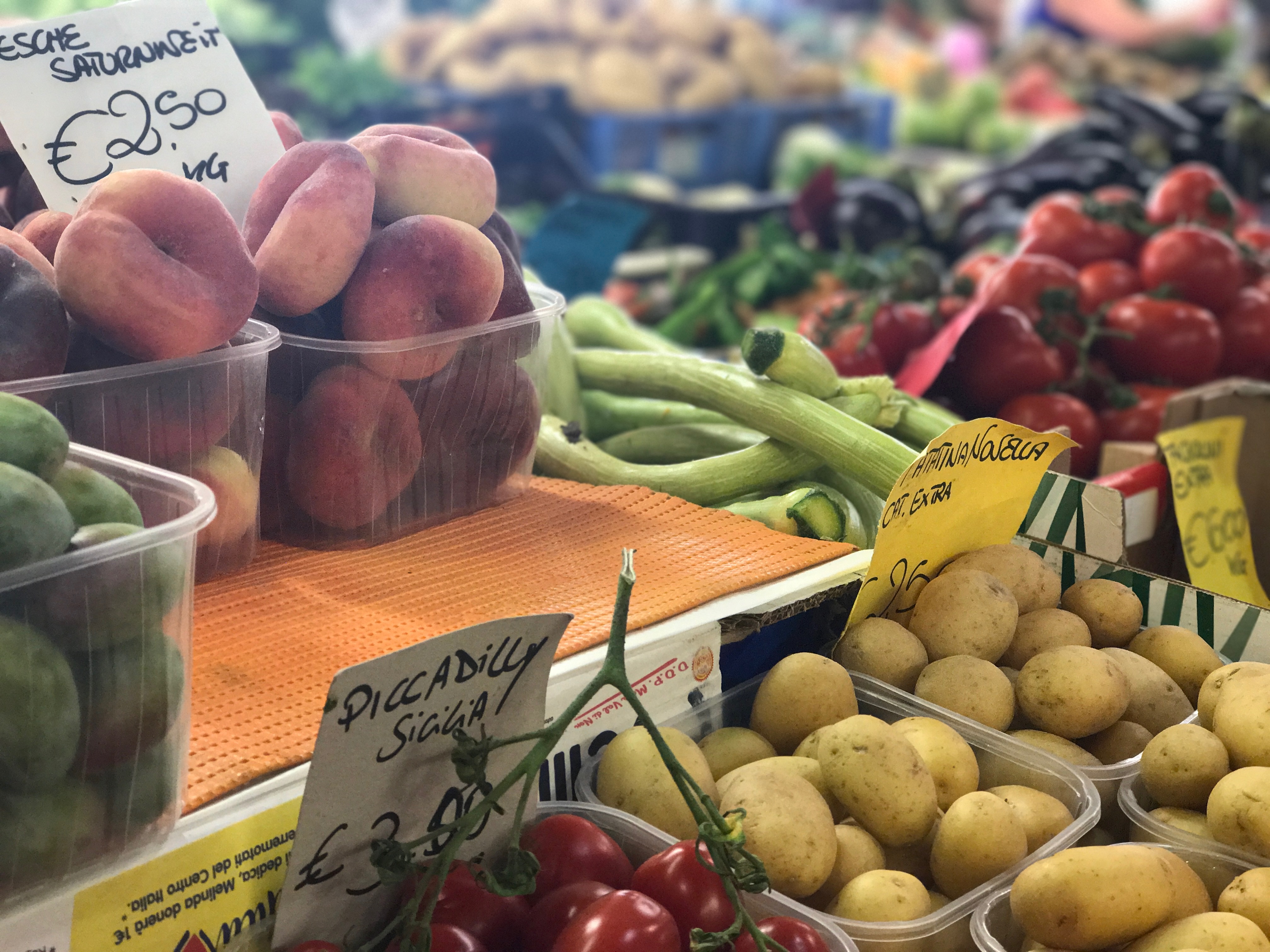 Like most of the riviera, the beaches in Ventimiglia are either public or private.  We had no problem with doing a public beach (do as the locals do!) except the beaches in Ventimiglia are extremely rocky . . . I will never know how people can lay out on rocks!  Walking them was so painful!  Luckily, the prices for the private beaches are much lower than the ones in the Côte d'Azur and the one we found was prettttty nice! 🙂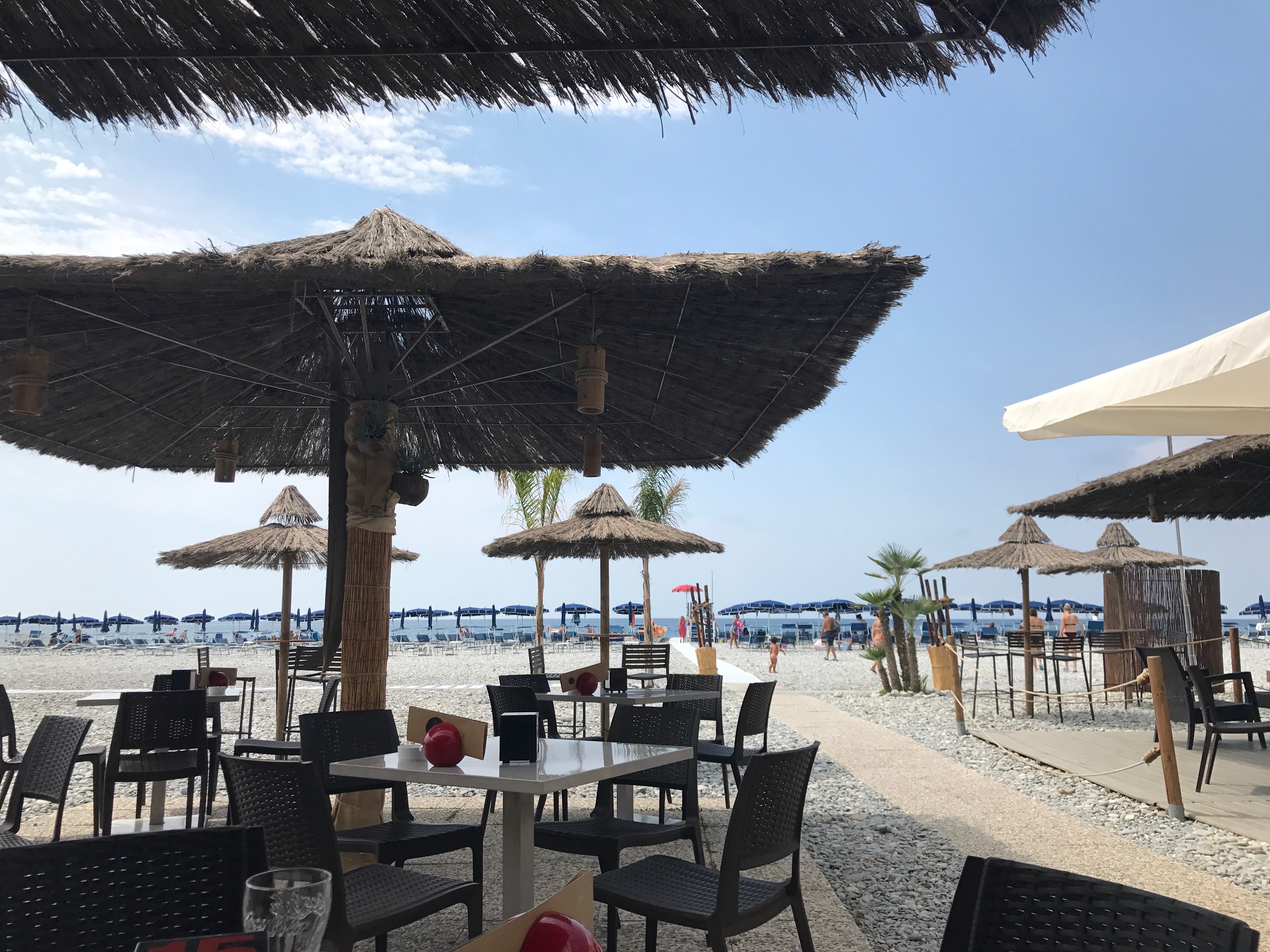 https://www.instagram.com/p/BWaM6rbFSFm/?taken-by=azaxdeh
I had one specific mission in Italy… eat. some. pasta.  We picked a little café where no one spoke English, exactly the way I like it.  Local, authentic, and delicious.  I ordered the tagliatelle and asked for the house red sauce.  I have eaten all over Italy and I've been fortunate enough to indulge at Michelin star restaurants.  Literally a few nights prior I had a plate of pasta at MAMO in Antibes that was LAYERED in truffle . . . but this was hands down, no questions asked, the BEST plate of pasta I've EVER had.  The tagliatelle was handmade, the tomatoes homegrown, and the seasoning was perfetto.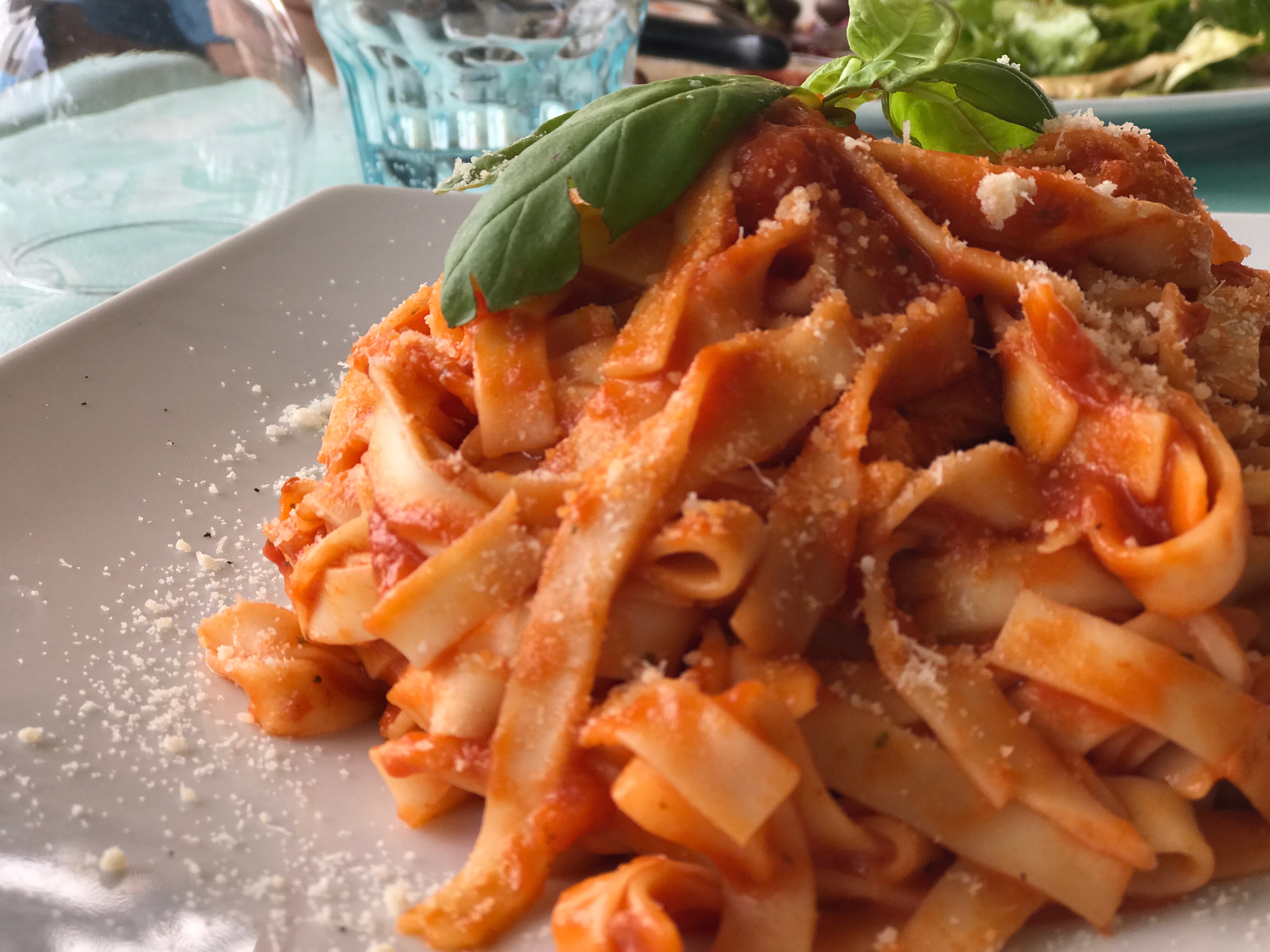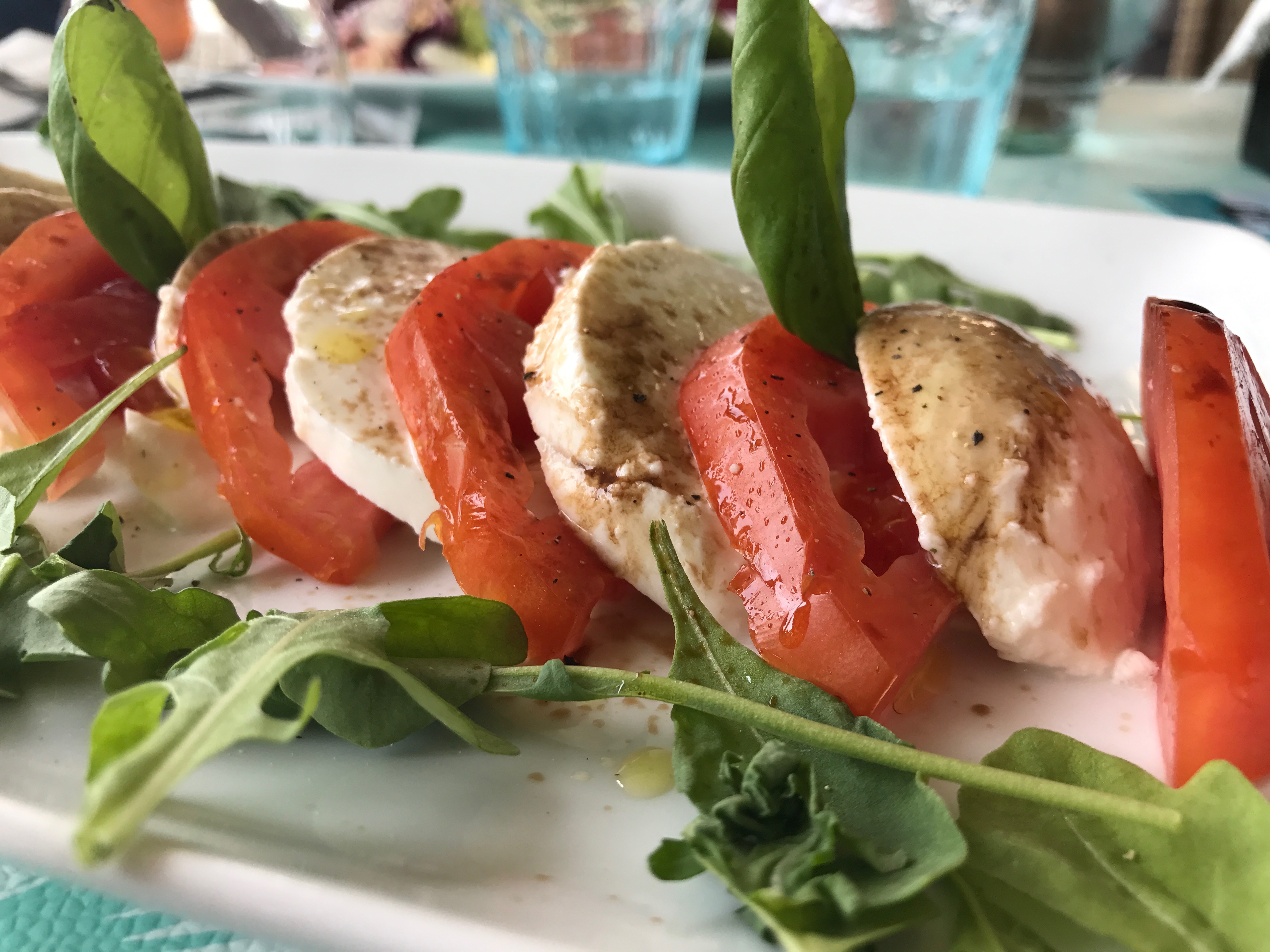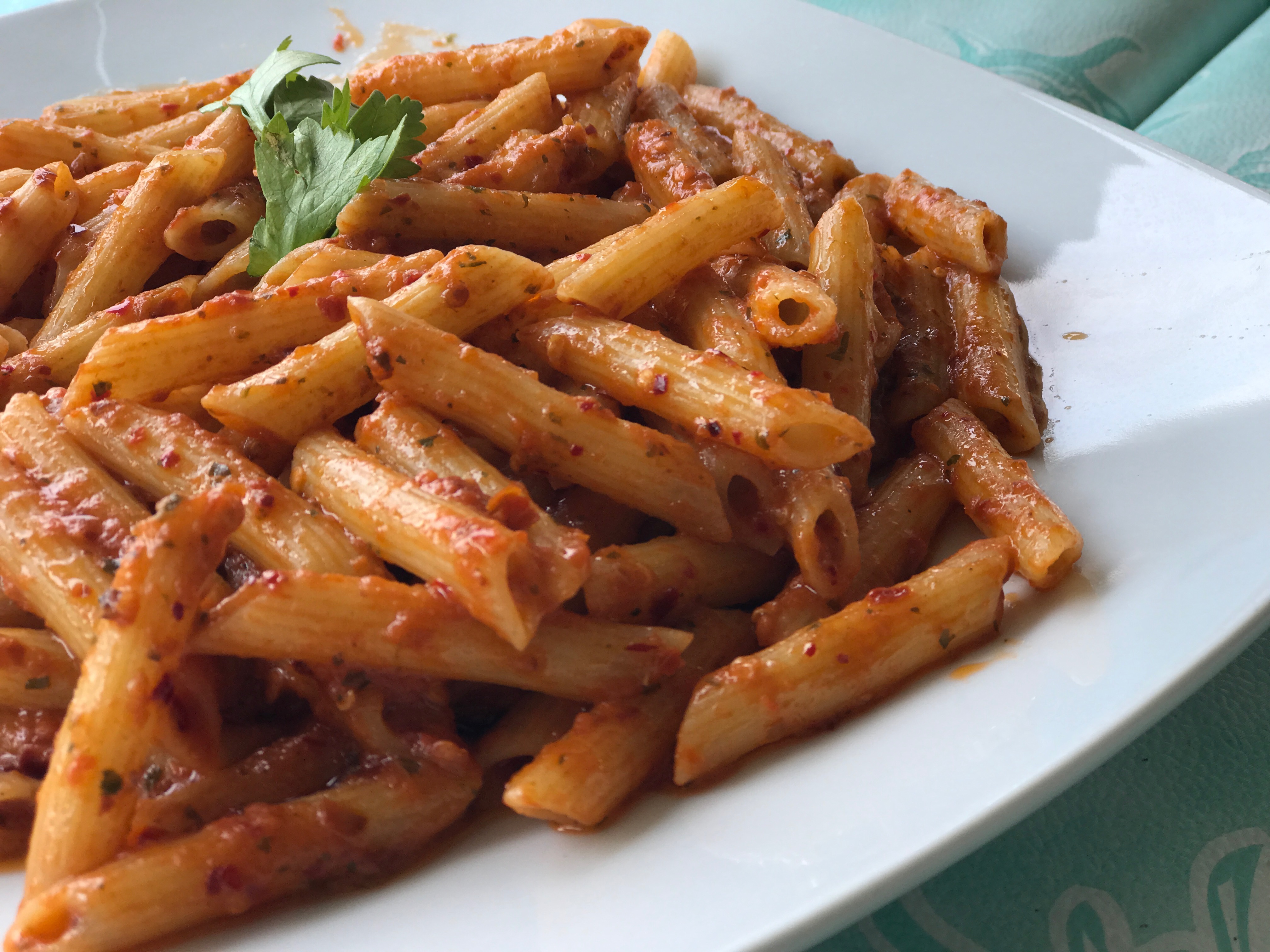 I'm so grateful to have been able to spend a day this year in my favorite country.  It just motivates me to keep learning the language and eventually move there and have my own olive farm— LOL!  Stay tuned for more of my trip recaps coming soon!
XoXo,