Next time you find yourself in my neighborhood, Battery Park City, and hungry, you should check out one of my favorite spots, Beaubourg.  The French brasserie is located in Le District, the French equivalent to Eataly, at Brookfield Place and there's no shortage of good views, good people watching, and most importantly good food.  I immediately said YES when my friend Diego told me they wanted to do a collaboration.  I've been wanting to officially add Beaubourg in my New York list of 'Must Eats' for awhile now!  I pass by it every single day and am so in love with their wrap-around, outdoor terrace facing the North Cove Marina and Hudson River.  It's surrounded by a line of trees with string lights in the arches—seriously, SO beautiful!  In addition to lunch and dinner, they're open for early breakfasts during the week, offer brunch on the weekends, have a beautiful indoor/outdoor bar that's always a happy hour hit, and have a raw bar—yum!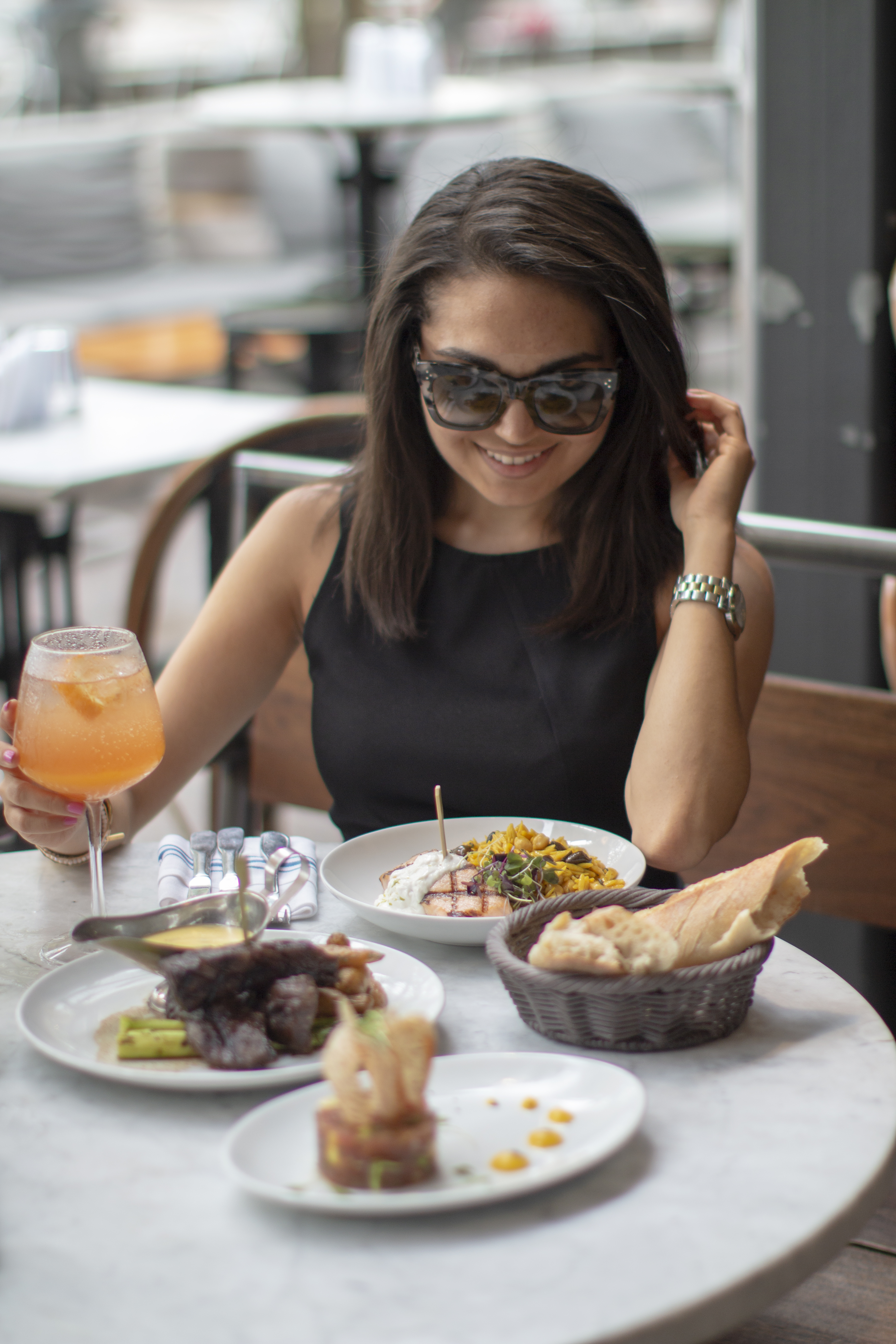 We sat on the terrace for a late lunch (we knew if we wanted quality pictures we had to beat the happy hour rush!) and enjoyed every single bite.  They offer French and New York basics, and for people like me who don't drink, they have a non-alcoholic cocktail menu! 🙂 I ordered the Sanguine, a blood orange juice based concoction that was perfectly refreshing in the August heat.  For lunch we decided on the hanger steak (because hello French steak is the best!) and our server suggested the salmon on a bed of colorful orzo for a seafood entrée.  Everything was delicious and full of flavor!  It also didn't take long before families visiting the 9/11 memorial and the Goldman crowd getting off work to fill up the rest of the terrace.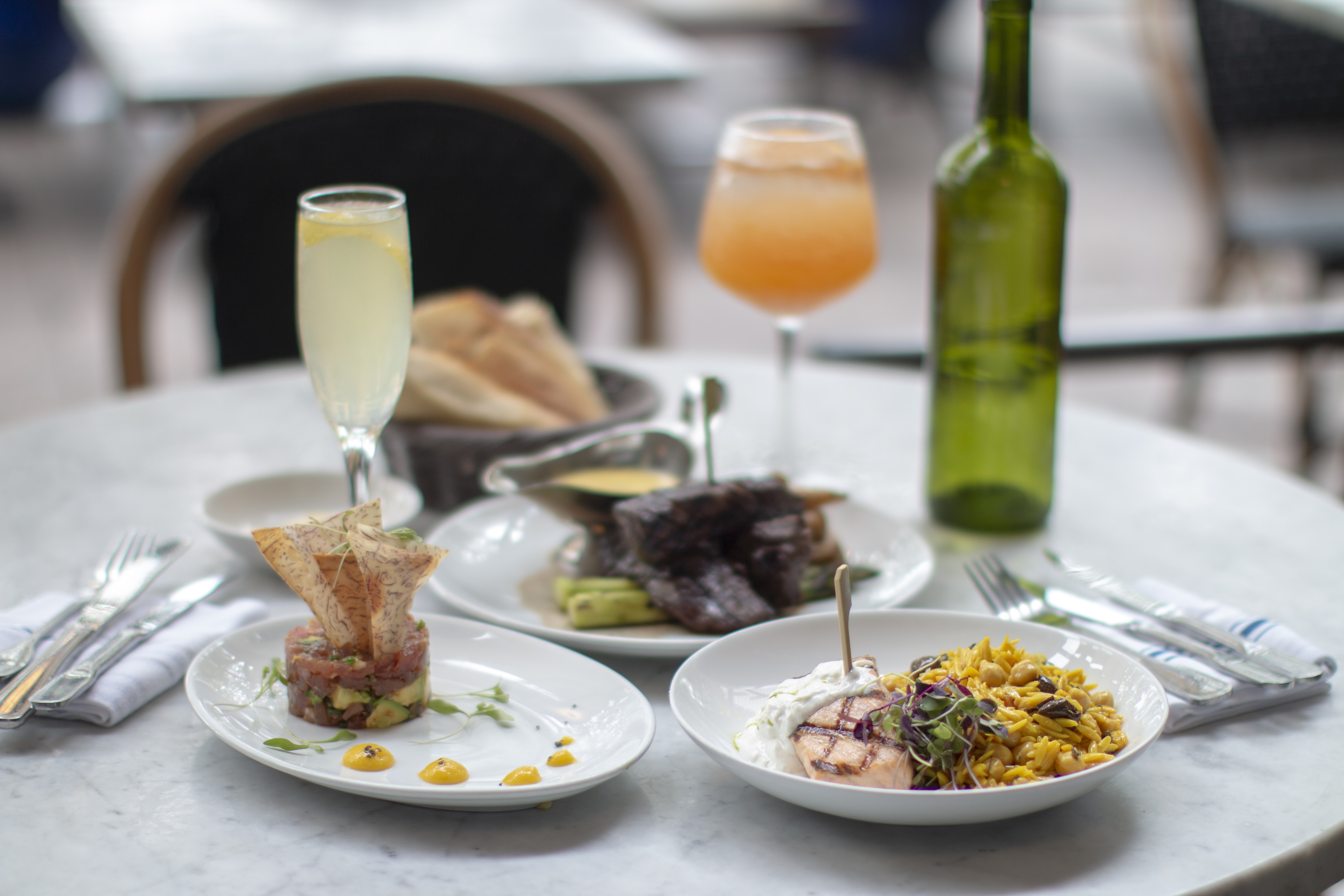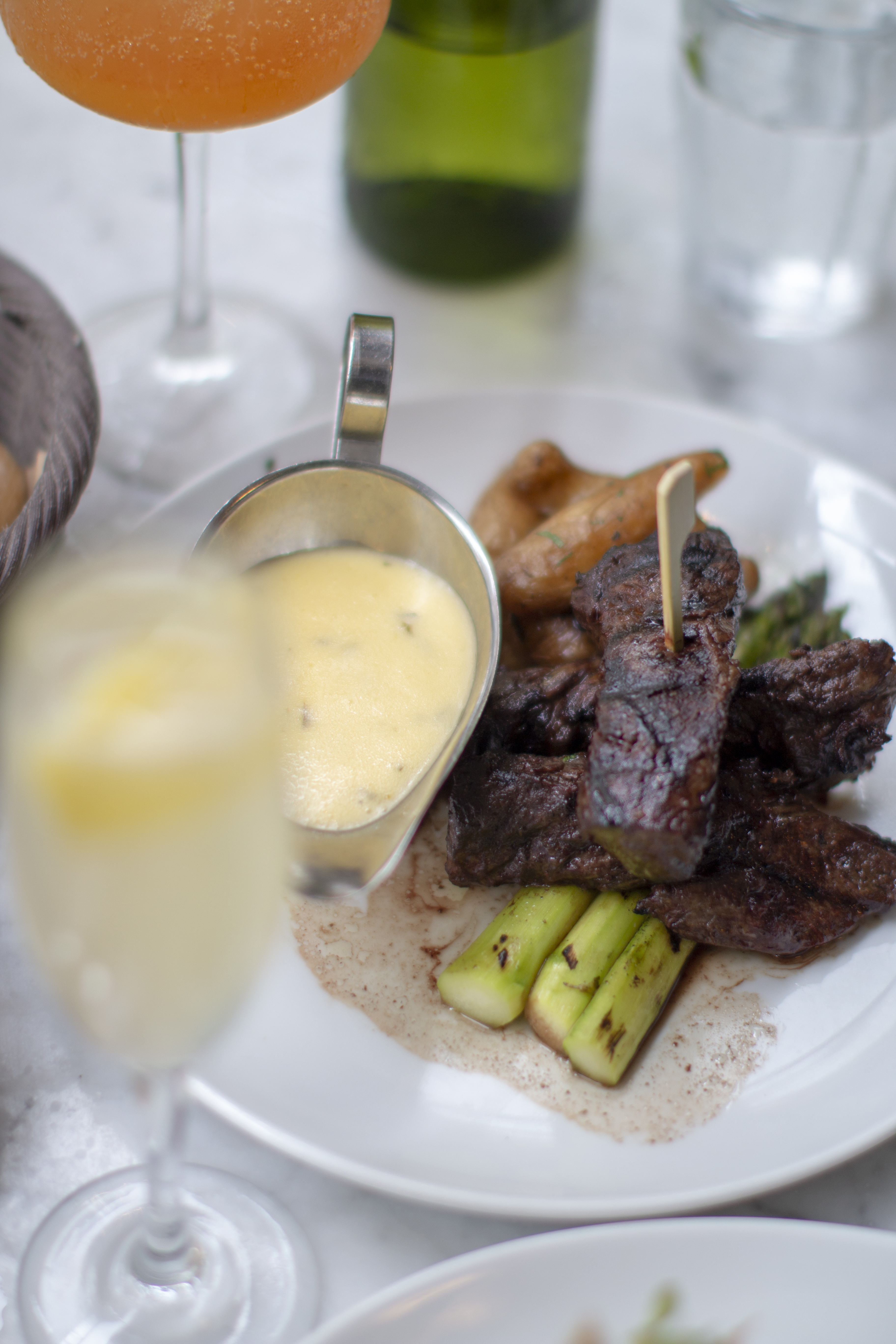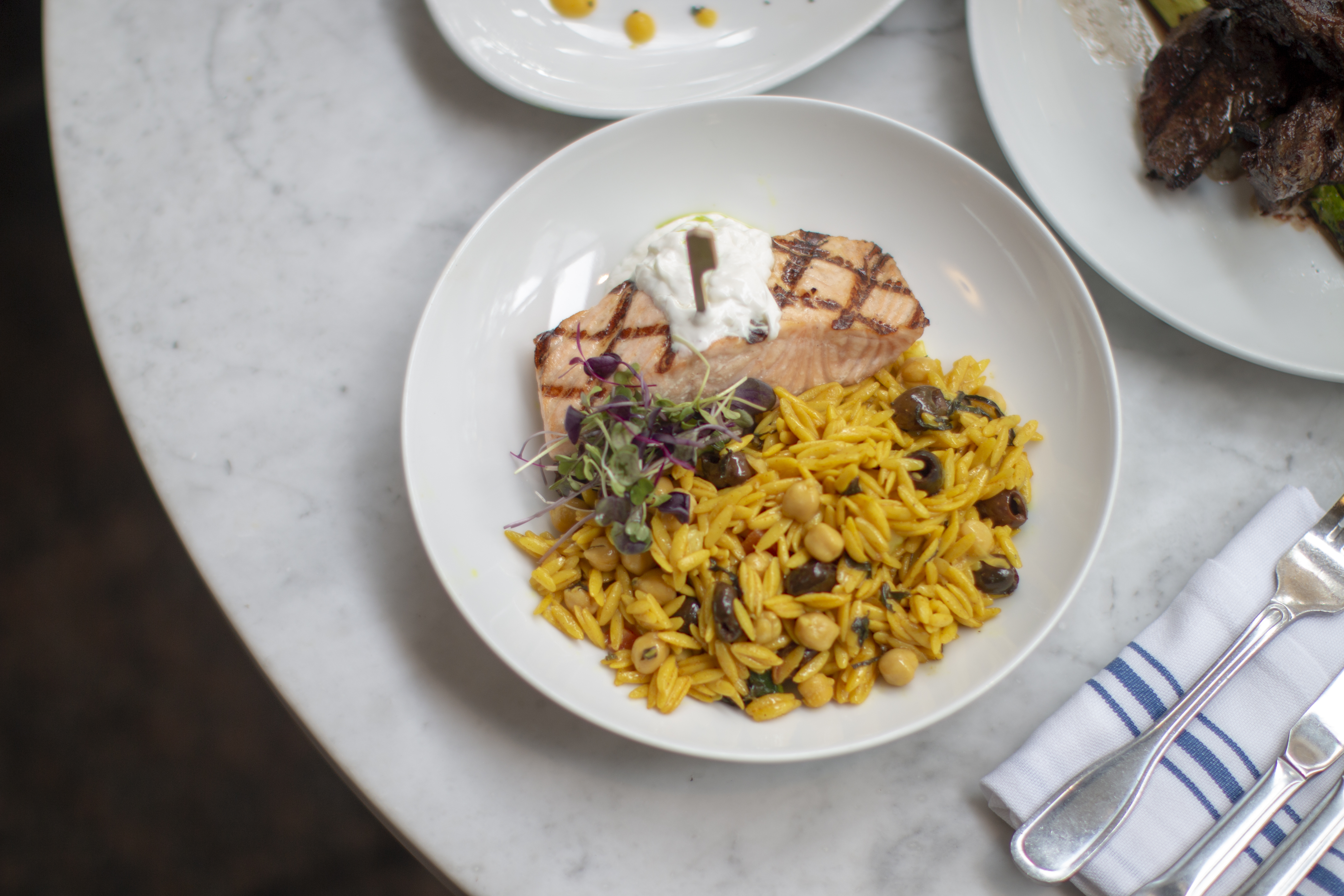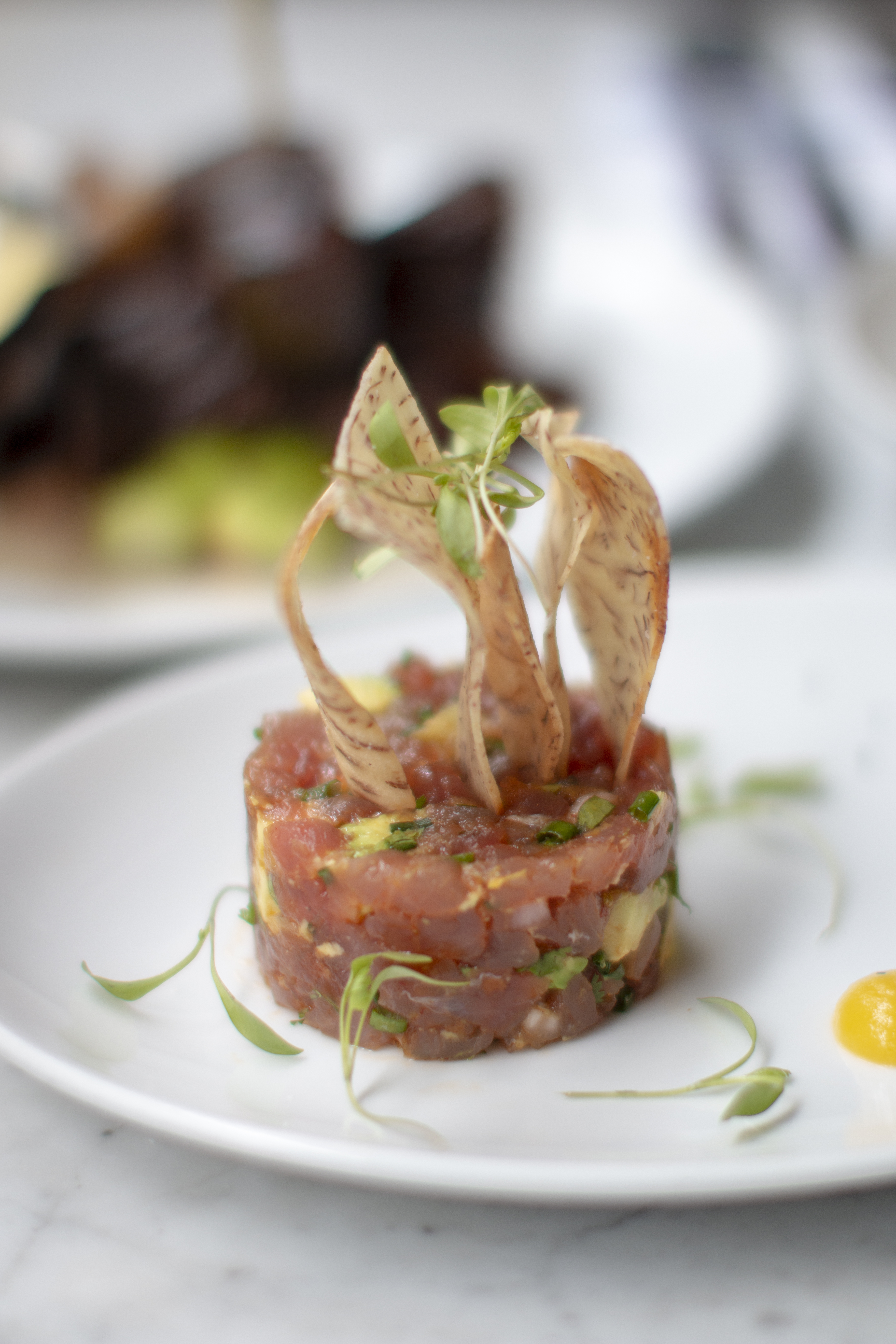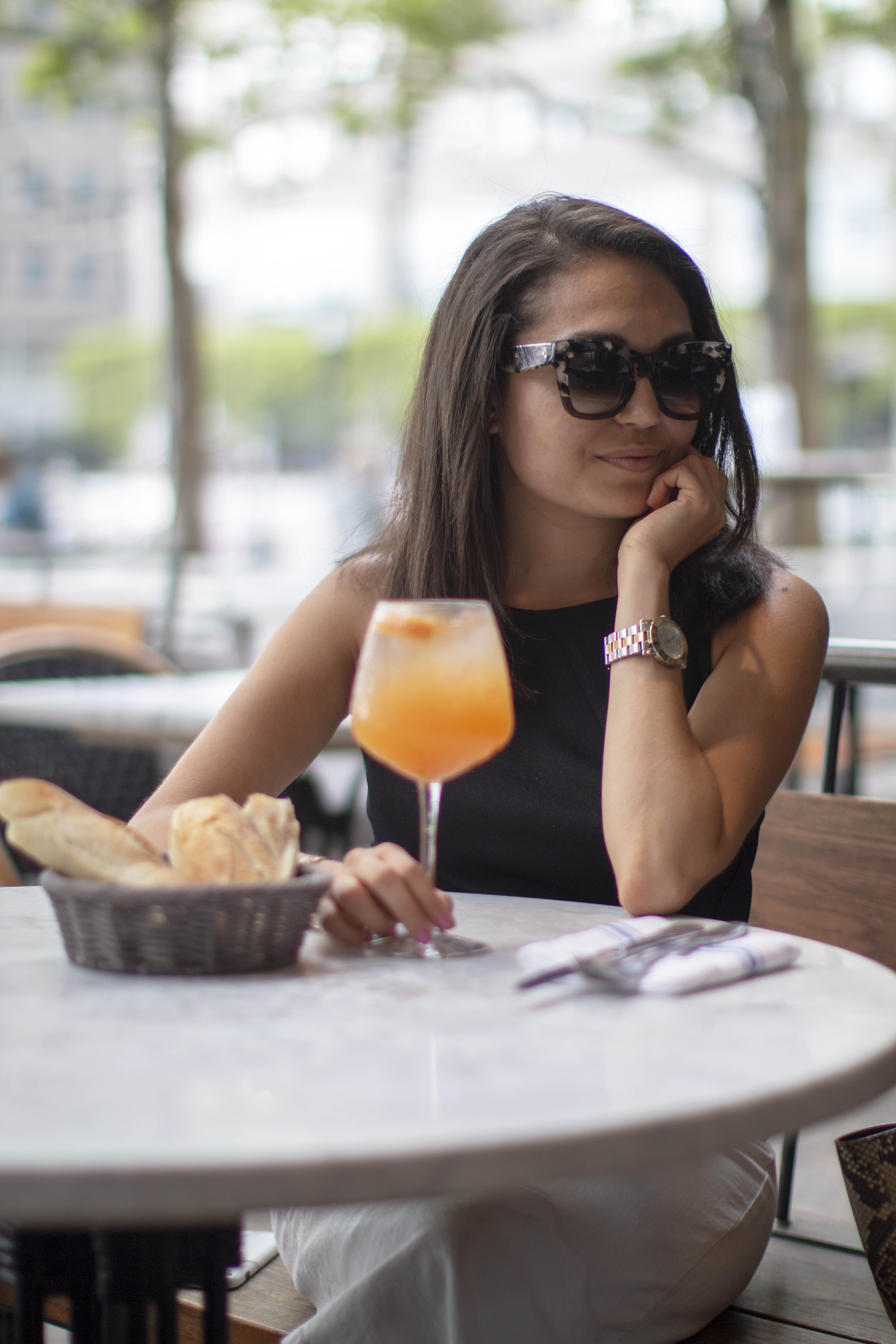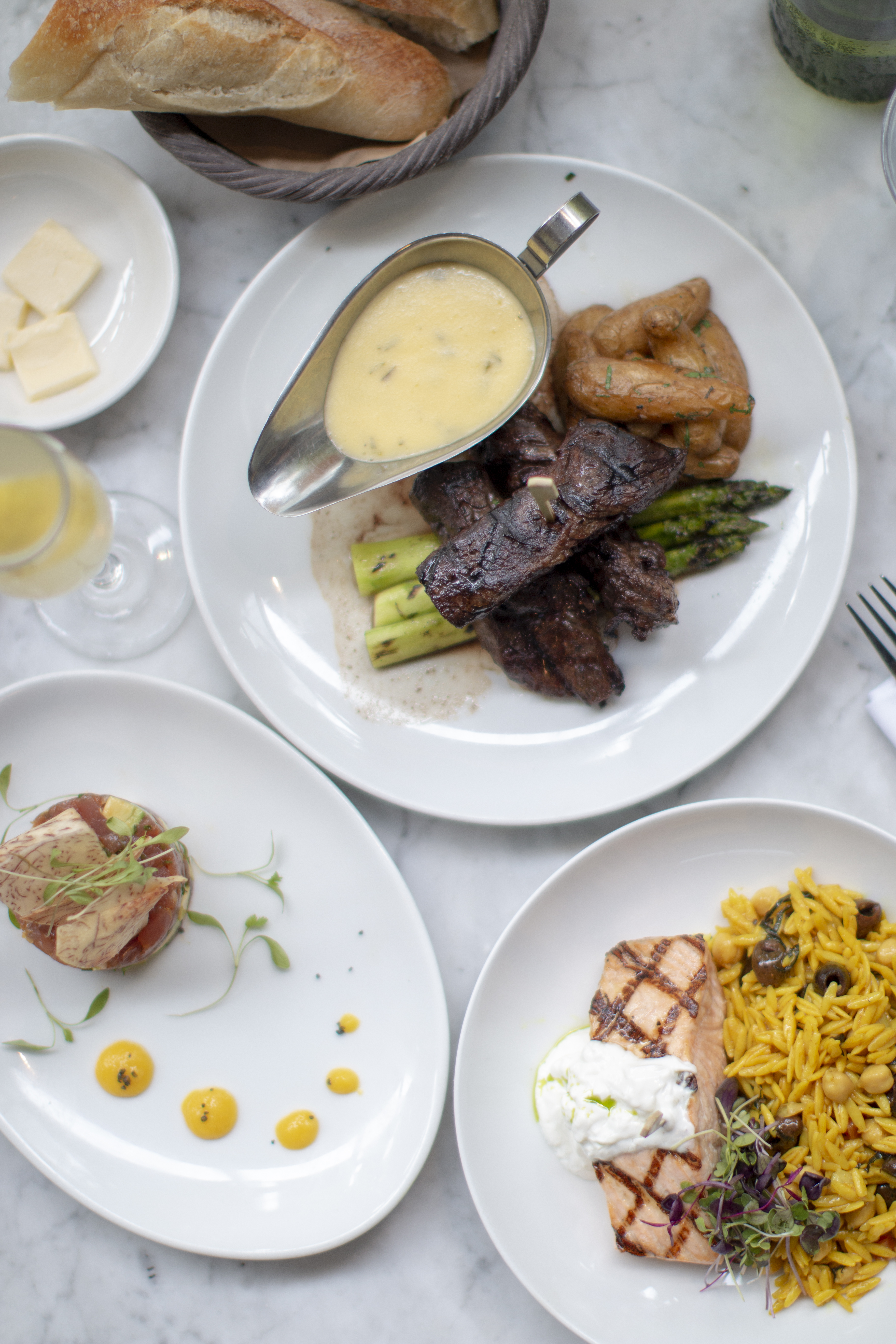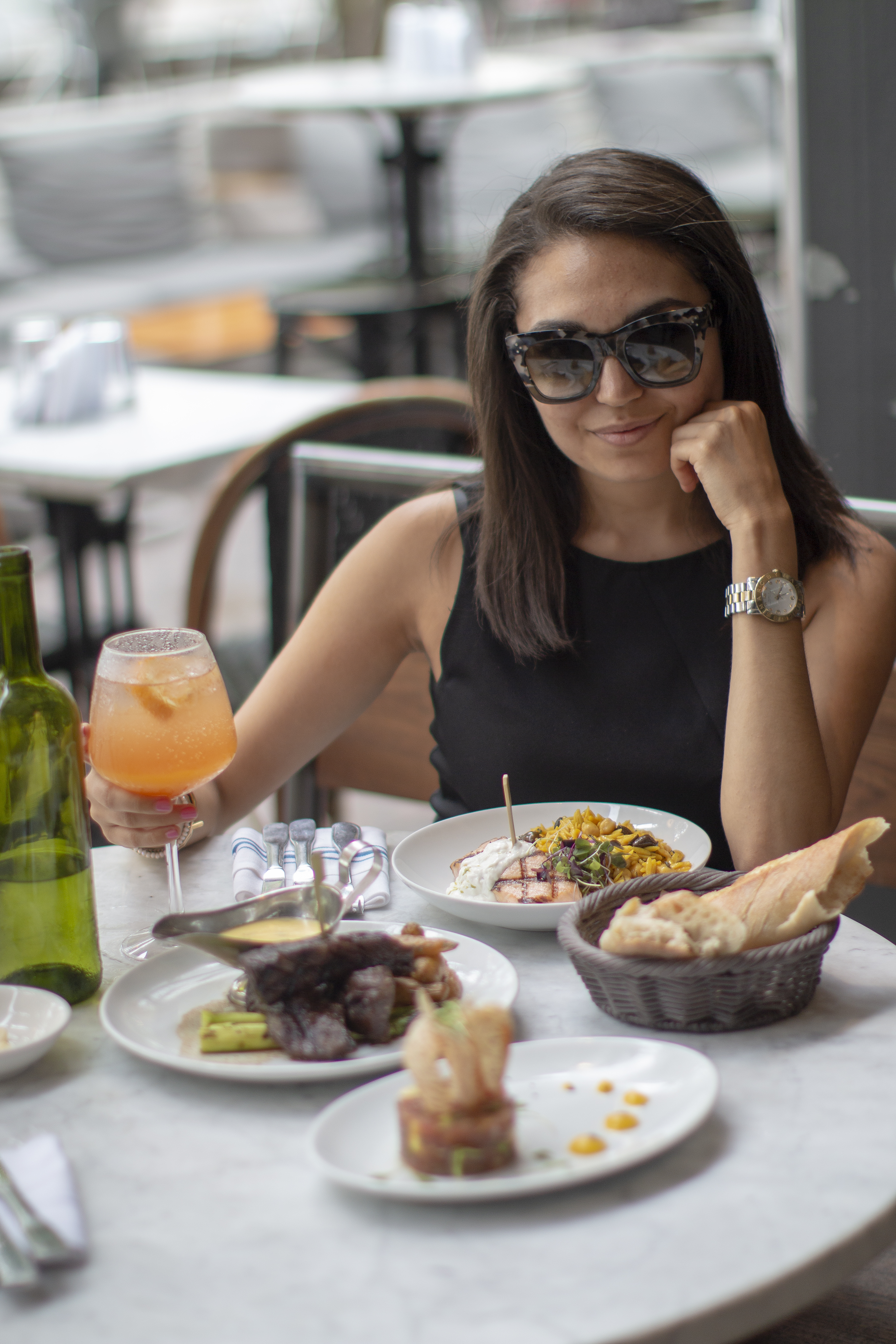 After lunch, we couldn't resist taking  a couple pictures in the tree-lined walkway I mentioned earlier.  How could we not, the lighting was perfect! 😉 Aah, blogger life. You can shop my look HERE!
Have you been to Battery Park before?  Where's your favorite place in the neighborhood?  Let me know in the comments!  (Special thanks to Le District for hosting us!)
XoXo,