Hello my loves!  Wow, can you believe summer is almost over?  It FLEW by this year and now that I'm typing that out it's making me sad because summer is my favorite.  This summer was truly a season of awakening for me and set the gears in motion for the next (and biggest) move of my life.  Usually I don't say these things online, but I am so confident and determined, I'm okay with speaking it into existence on my blog.  Fingers crossed!
I'm also loving this network of conscious fashion brands I've cultivated over the last few months and have been slowly, but surely started collaborating with—like this one!  I was recently introduced to Wren & Roch by my mentor, Kerry and immediately knew I had to collaborate.  This global impact bag company advocates for and gives back to survivors of sexual assault, domestic violence, and abuse.  They even have a foundation to educate high school and college students on campuses about the awareness and prevention of abuse.  Founders Karen and Laura are both mothers, entrepreneurs, and survivors, and in the era of #MeToo, their powerful stories—and those of all survivors—are more important than ever.
Wren & Roch's bags are made in New York and each style has a clever name.  I fell in love with their "Street Smart" clutch—it has spiked knuckles—and the color I chose is called "Don't Call Me Sweetie."  It's just so spicy!  Why don't all clutches have knuckles?  So much easier to hold and multitask!  I styled it with black pants and a fun, white crop top, letting the clutch remain the statement piece.  Also notice, I'm wearing my SOKO cuff—another conscious fashion I wrote about a few months ago!
I wanted to do more than just photos for this look because I truly love both the story behind and the mission of Wren & Roch, so my friend Carly volunteered to help me shoot some videos.
https://www.instagram.com/p/BnRKTeWhntw/?taken-by=azaxdeh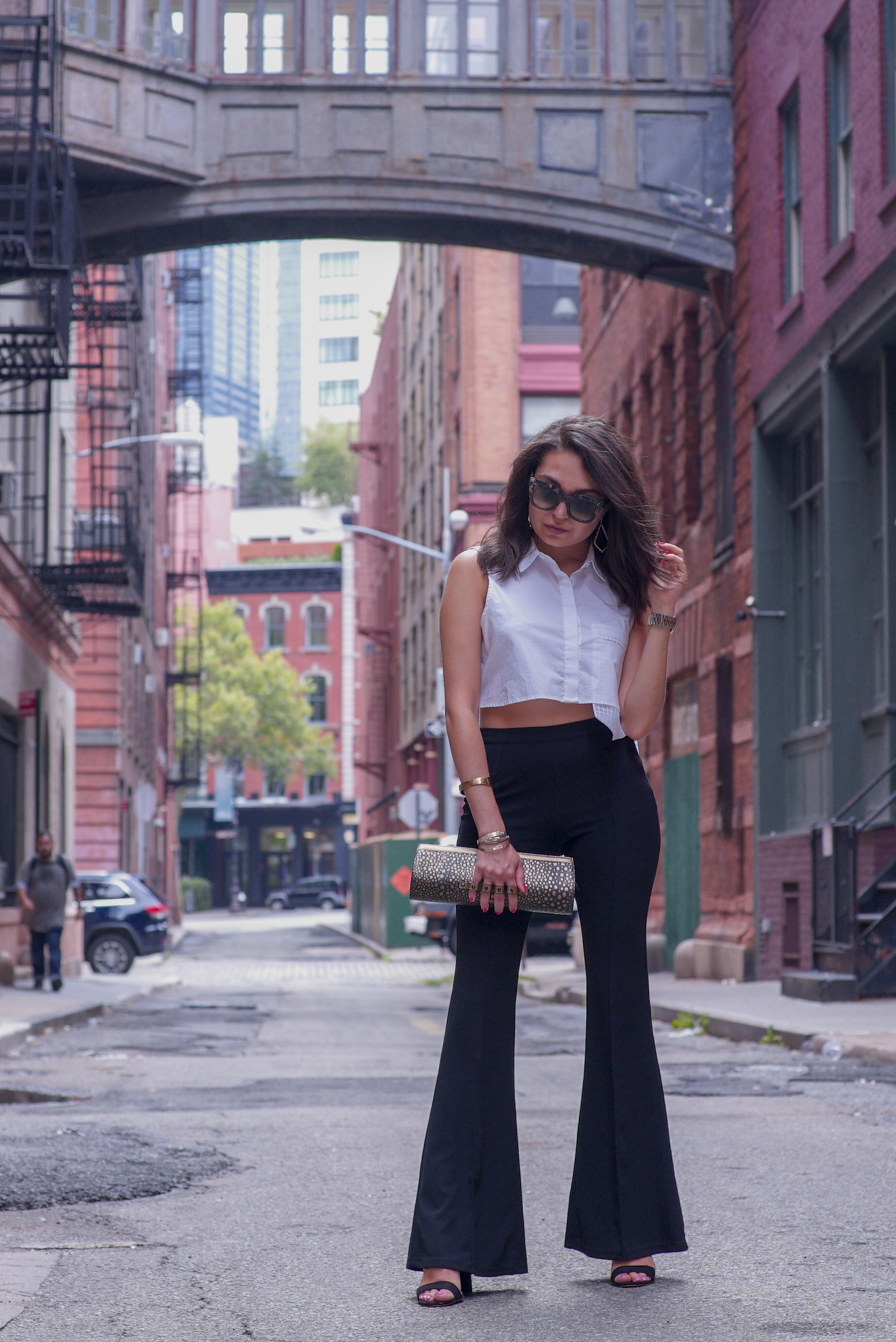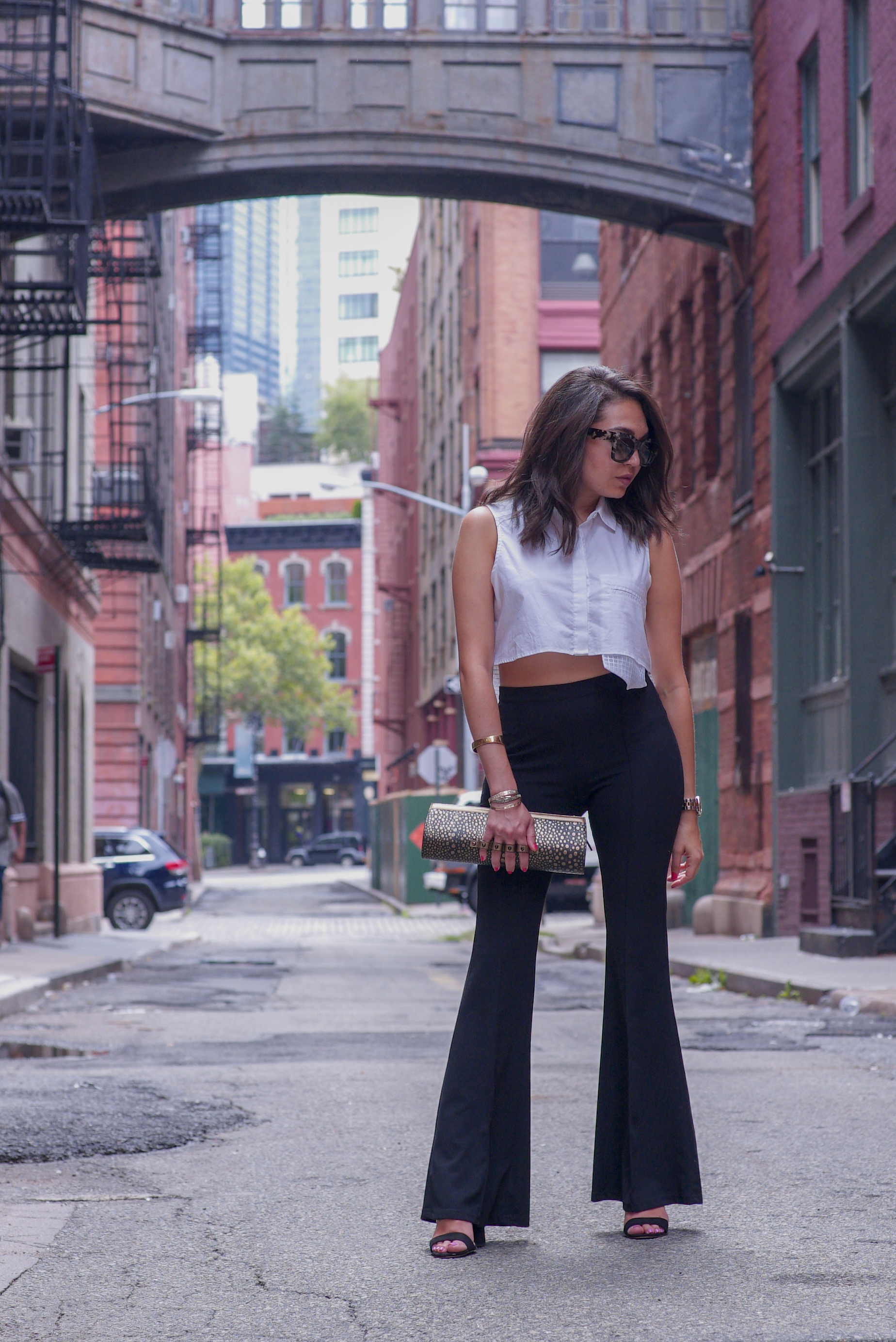 I have another look coming up soon with Wren & Roch.  Be sure to keep an eye out for it!
XoXo,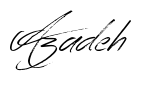 Photos & Videos C/O Carly Marsh.