Happy New Year lovers!  Wow is it really the first day of 2019?  2018 was such a blur.  I spent most of it super low key just working, working, working.  Now that it's finally 2019, I'm so excited to reveal all the exciting projects in the coming weeks and months.  To kick off the new year I'm finally rolling out recipes on the blog, since it's been a pretty frequent request.  Our first recipe?  A little refreshing draaank. . .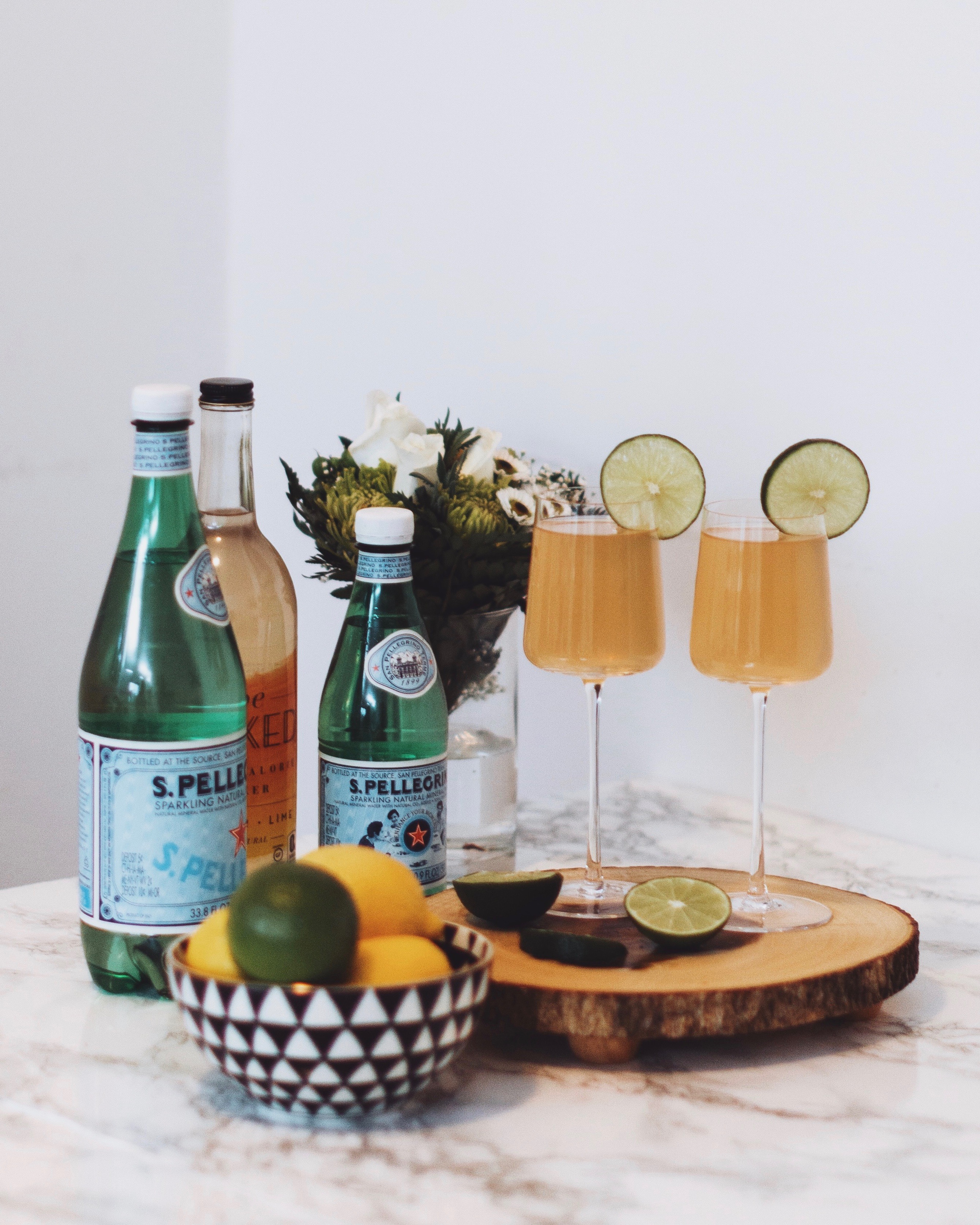 Cheers to 2019!
As you may or may not know, I don't drink, so what's pictured here is actually a zero proof cocktail, haha!  But since I LIVE for event hosting and creatively preparing cute presentations like this, here we are.  This is a super easy drink to make for any occasion.  It's made with ginger cocktail mix, a splash of freshly squeezed lime, and San Pellegrino.  For those who need a little higher proof add in some vodka or gin.  This ginger mix I use is gluten free, zero calorie, and all natural!  Plus, it's great to have a little extra ginger in your system during these cold weather months to increase your immunity.  Bottoms up!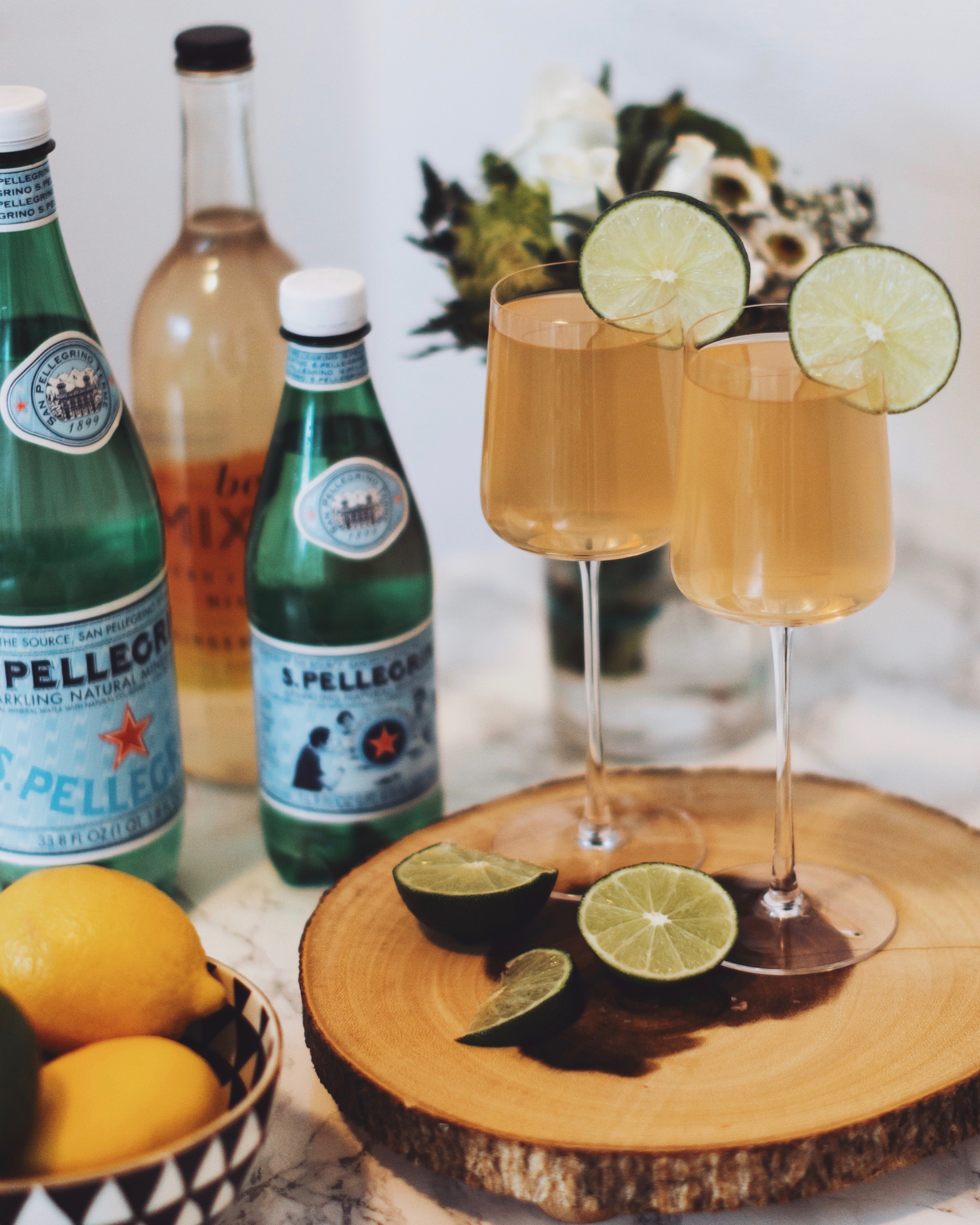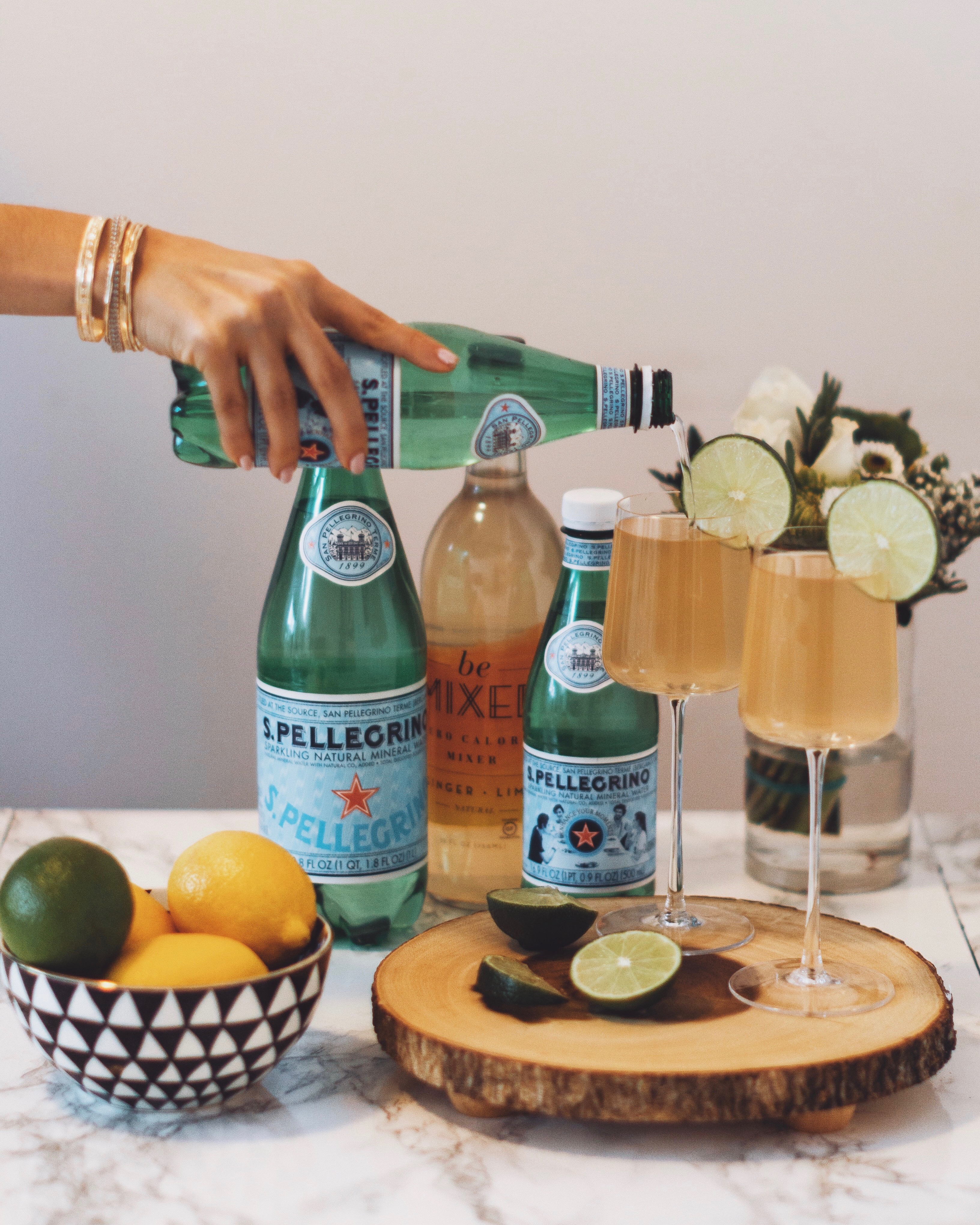 So excited to do 2019 with all of you!  Any interesting resolutions?
Xoxo,