Happy Monday y'all!  Today I'm showing you an upgraded look to one of my favorite, classic looks: ripped denim and a white tee.  But first, I want to give a shoutout to my favorite restaurant in the city, Terra Wine Bar, for letting me snap some photos in here today!  This is my absolute favorite gem in Tribeca, if you're ever in the area, go!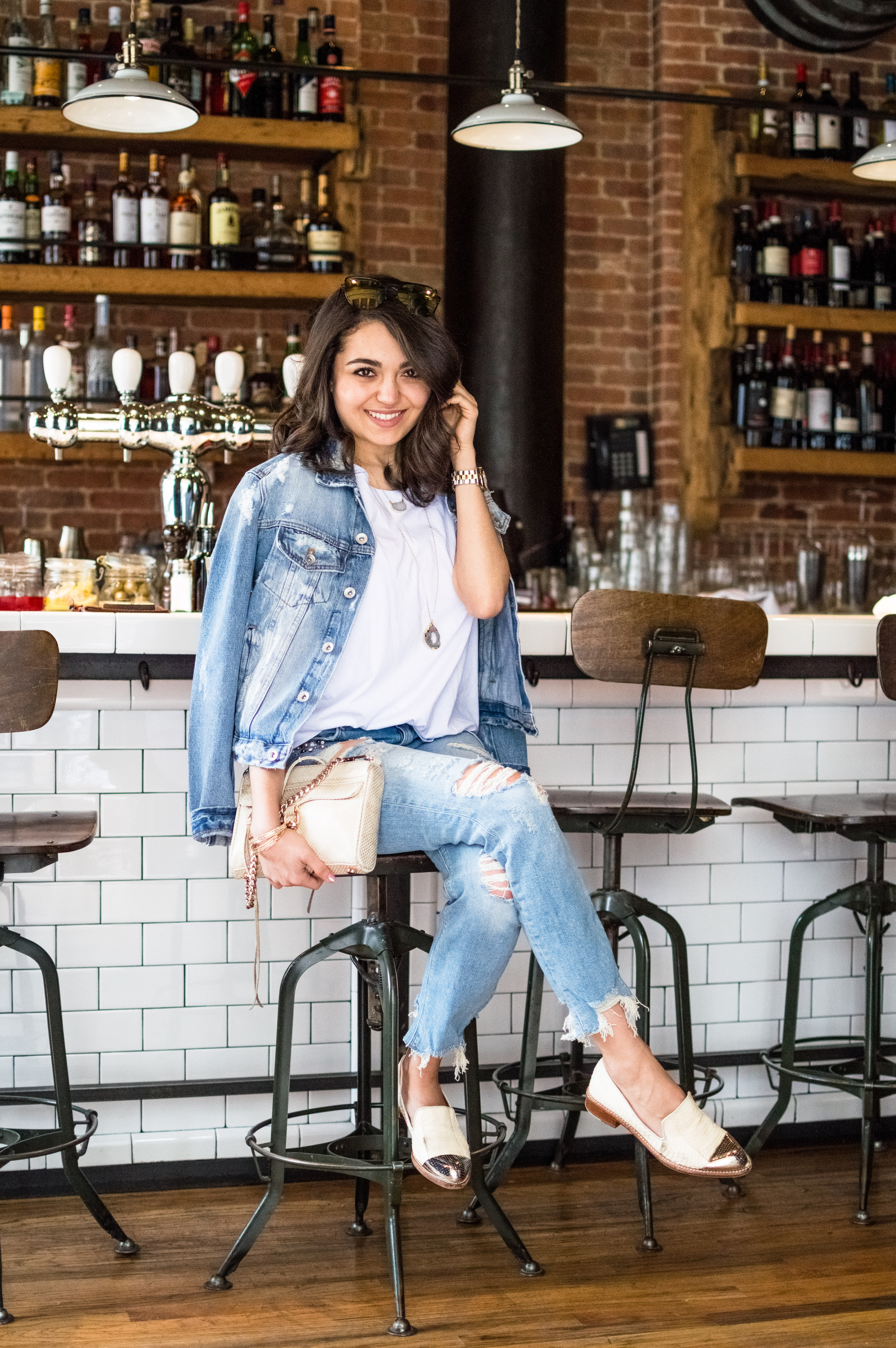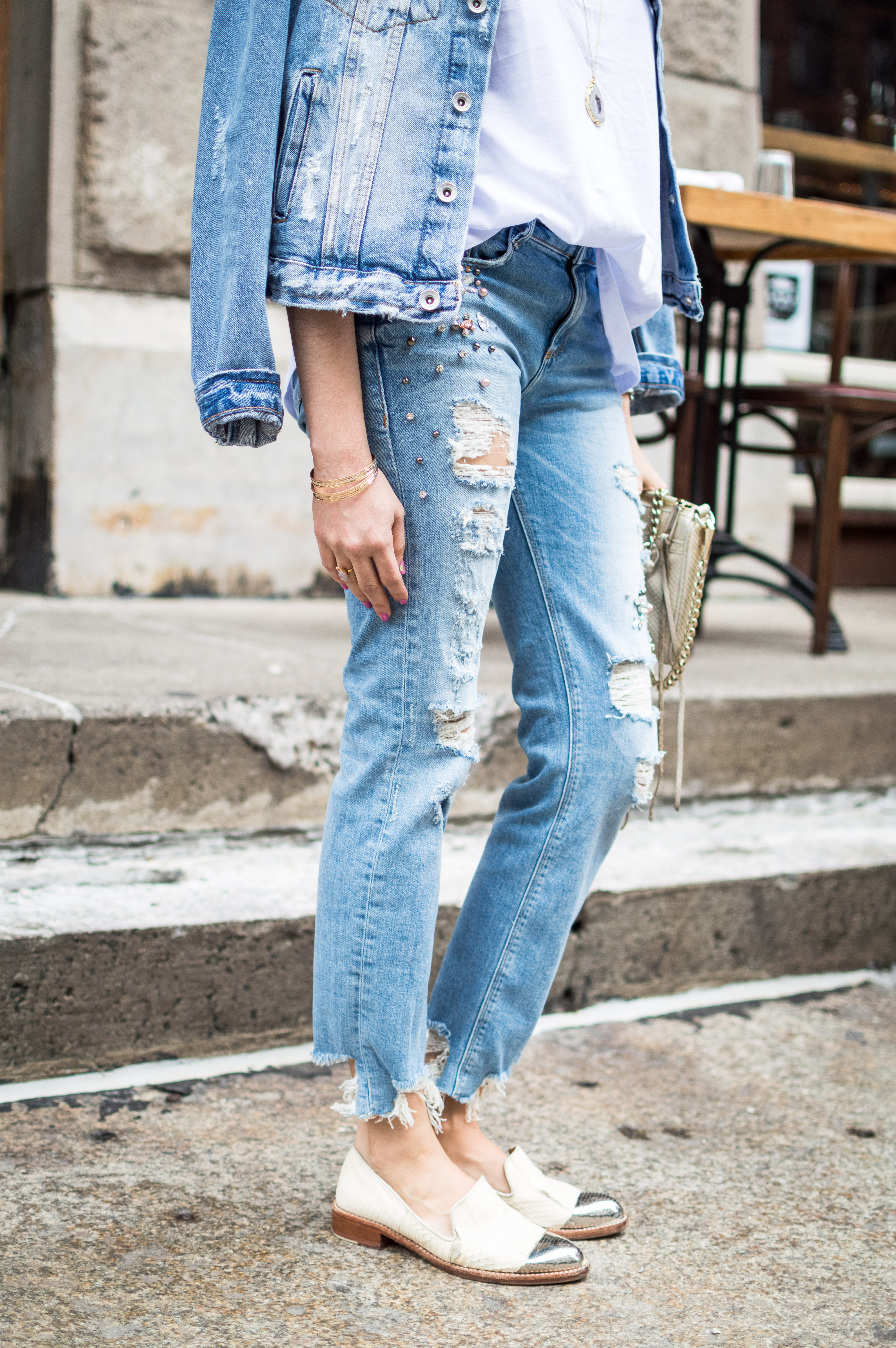 I've been wearing frayed hems for the last few years, and I'm so happy they're finally the coveted look this season.  I've been stocking up on more, but this pair with the embellishments is everything!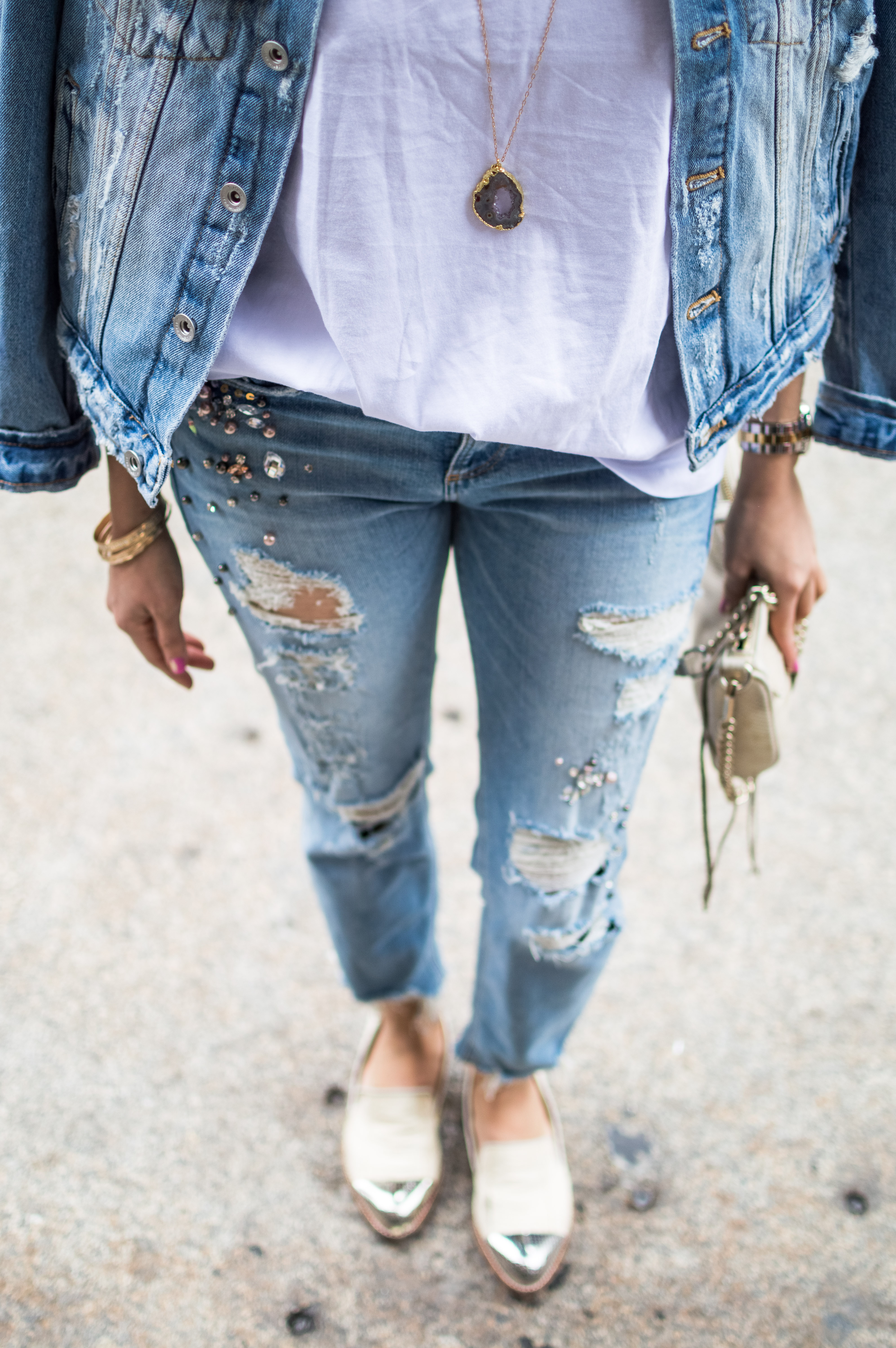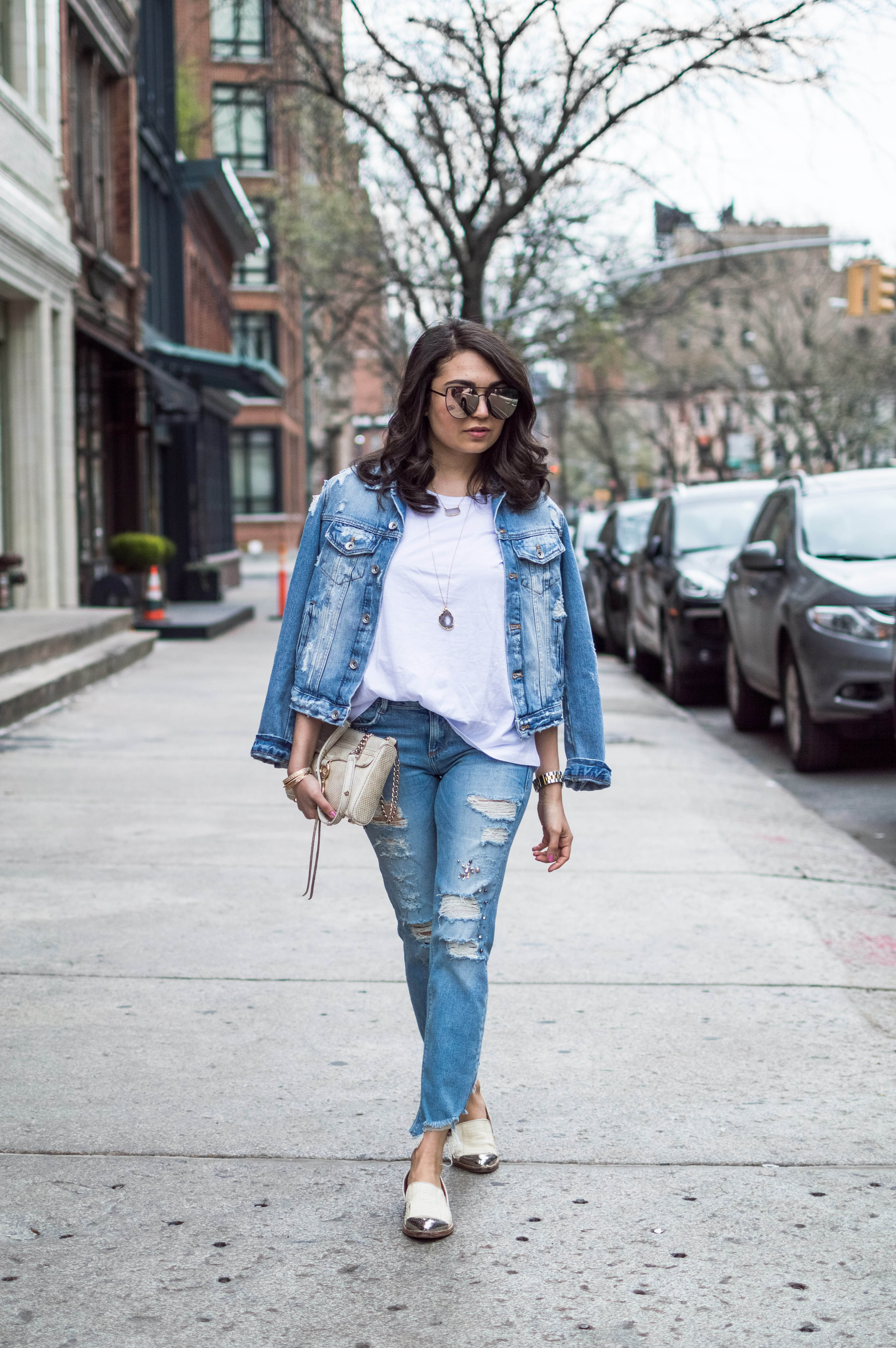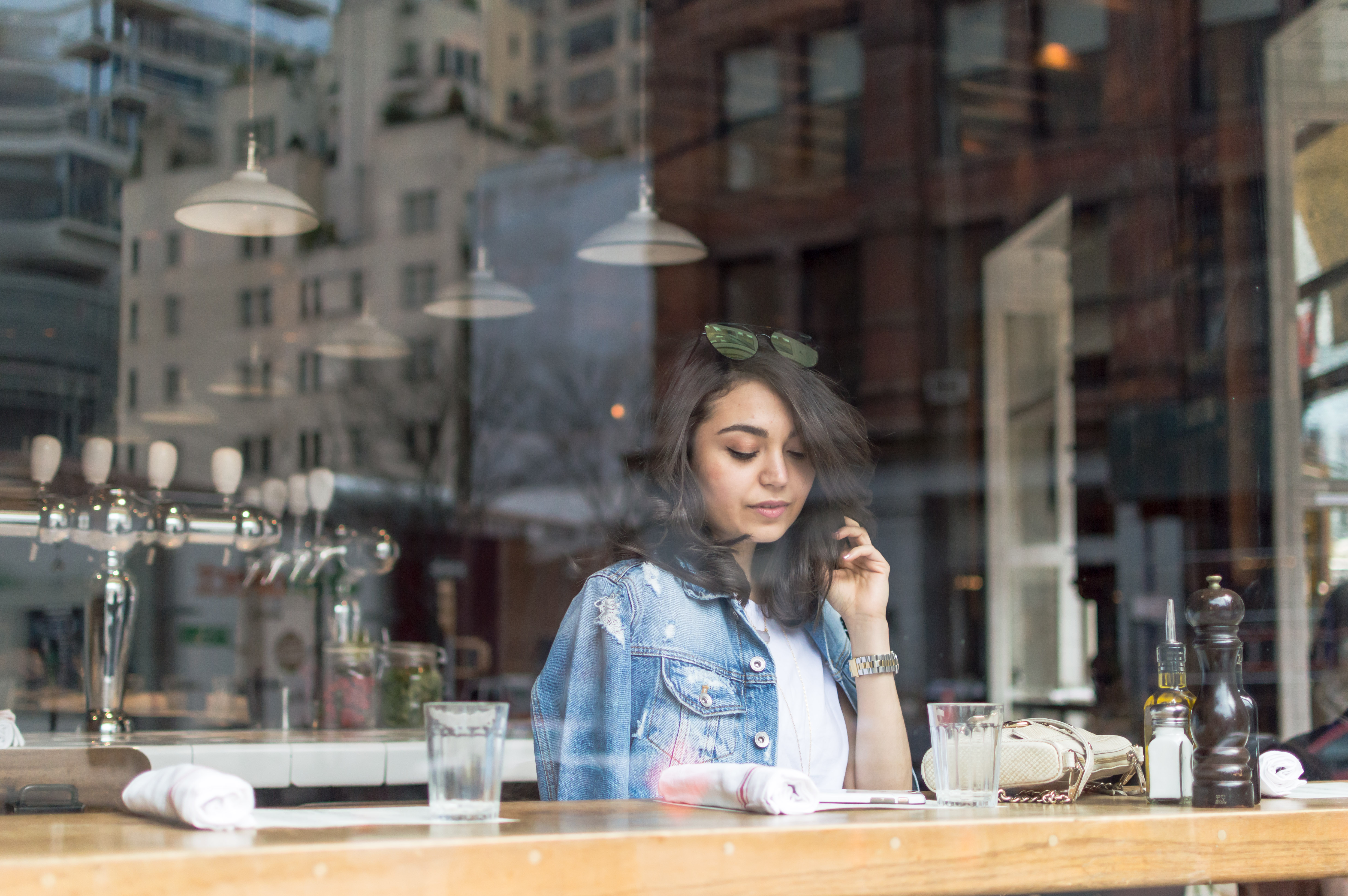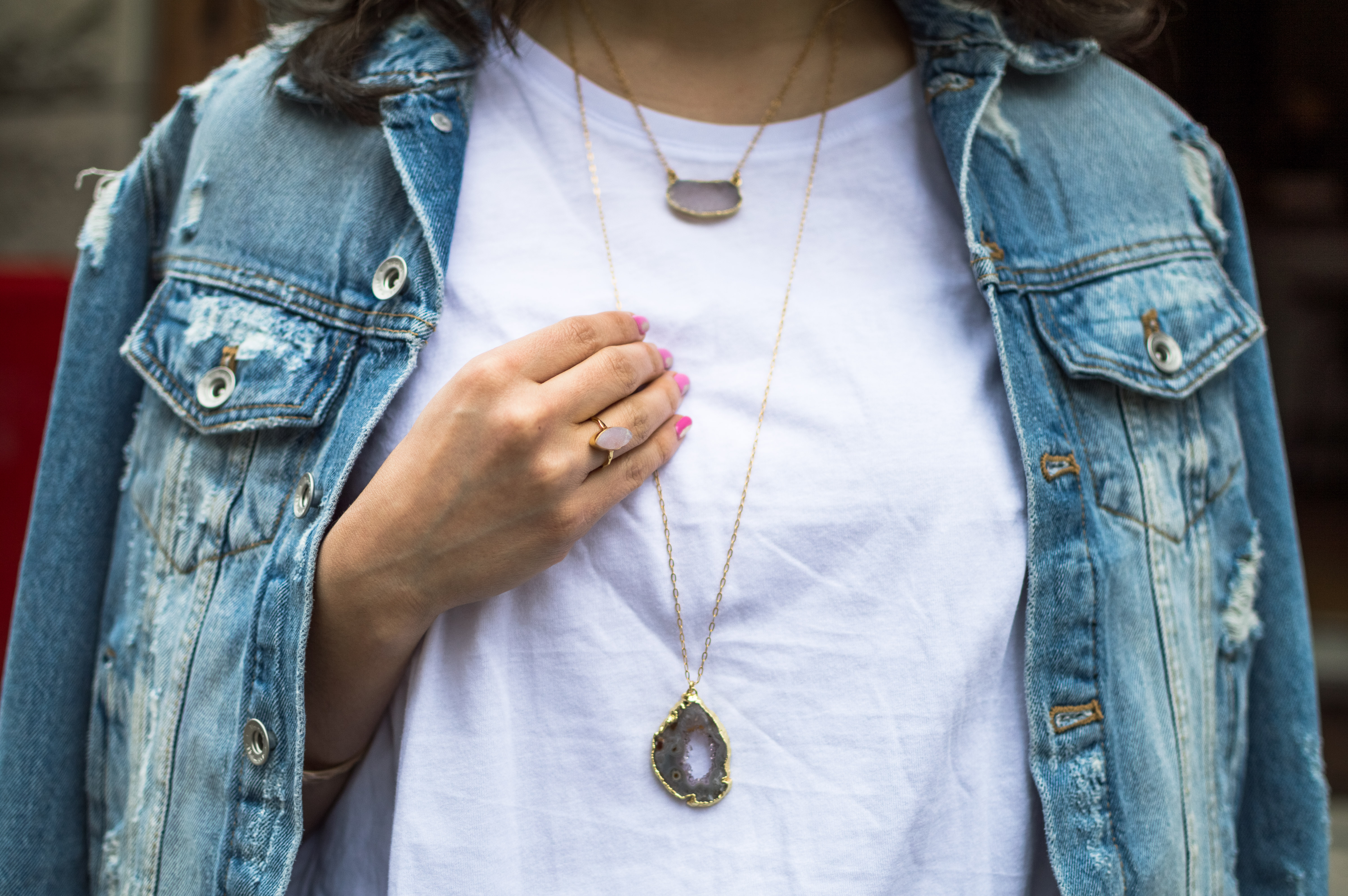 I kept the bling going with my currently-always-on-rotation jewelry by Cynthia Rybakoff.  I am OBSESSED with every single piece she designs!  Located in Artists & Fleas Chelsea, Cynthia's designs are the epitome of downtown chic.  I love supporting local artists and she is definitely my favorite— and I think she knows it too, haha!  Cynthia was also so nice to gift all the bloggers who participated in my Blogger's Weekend.  You can shop her beautiful pieces online, but the crystal pieces I'm wearing here are exclusively sold at her shop in Chelsea.  I love the gold finish and the uniqueness of each stone!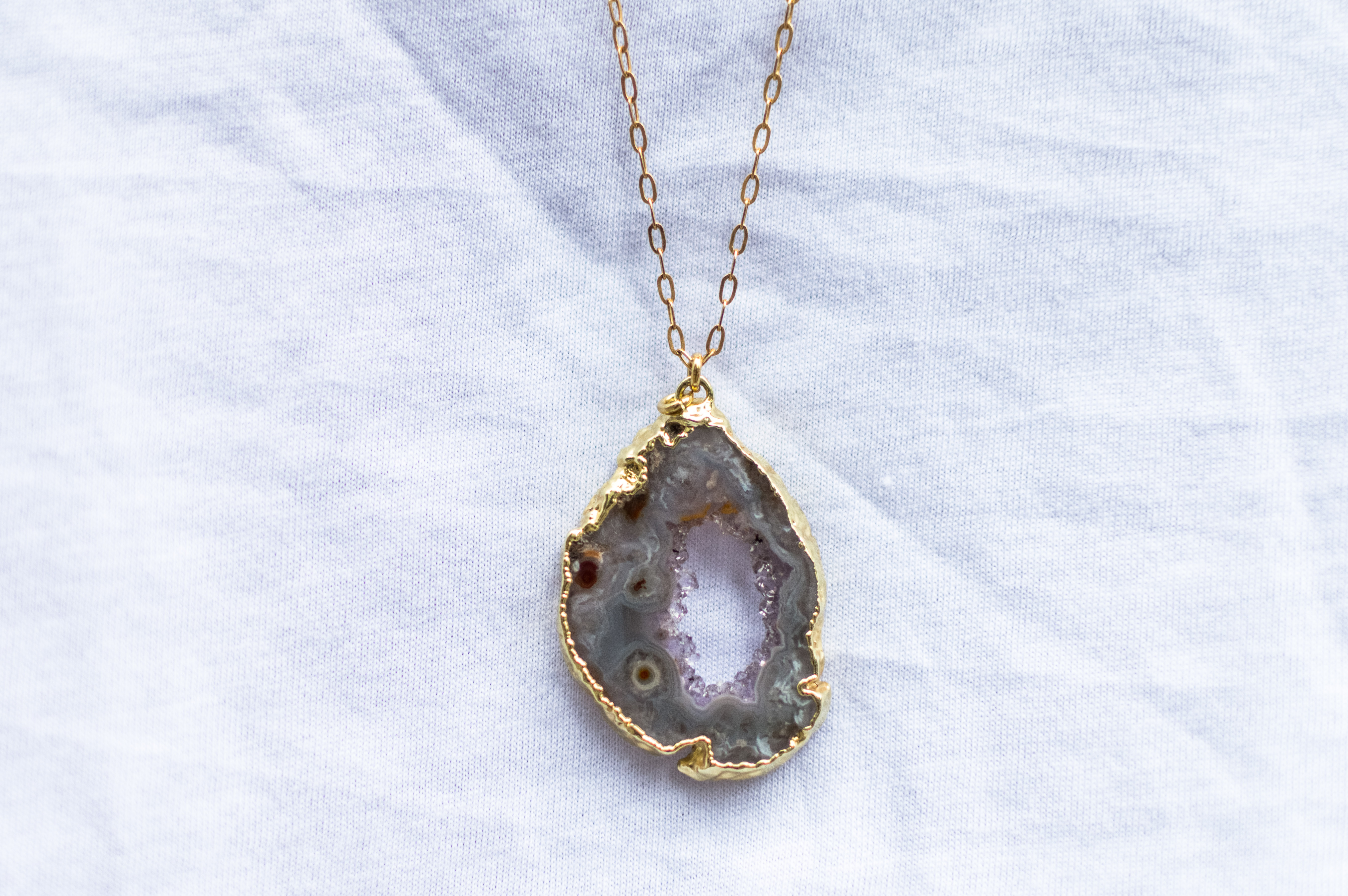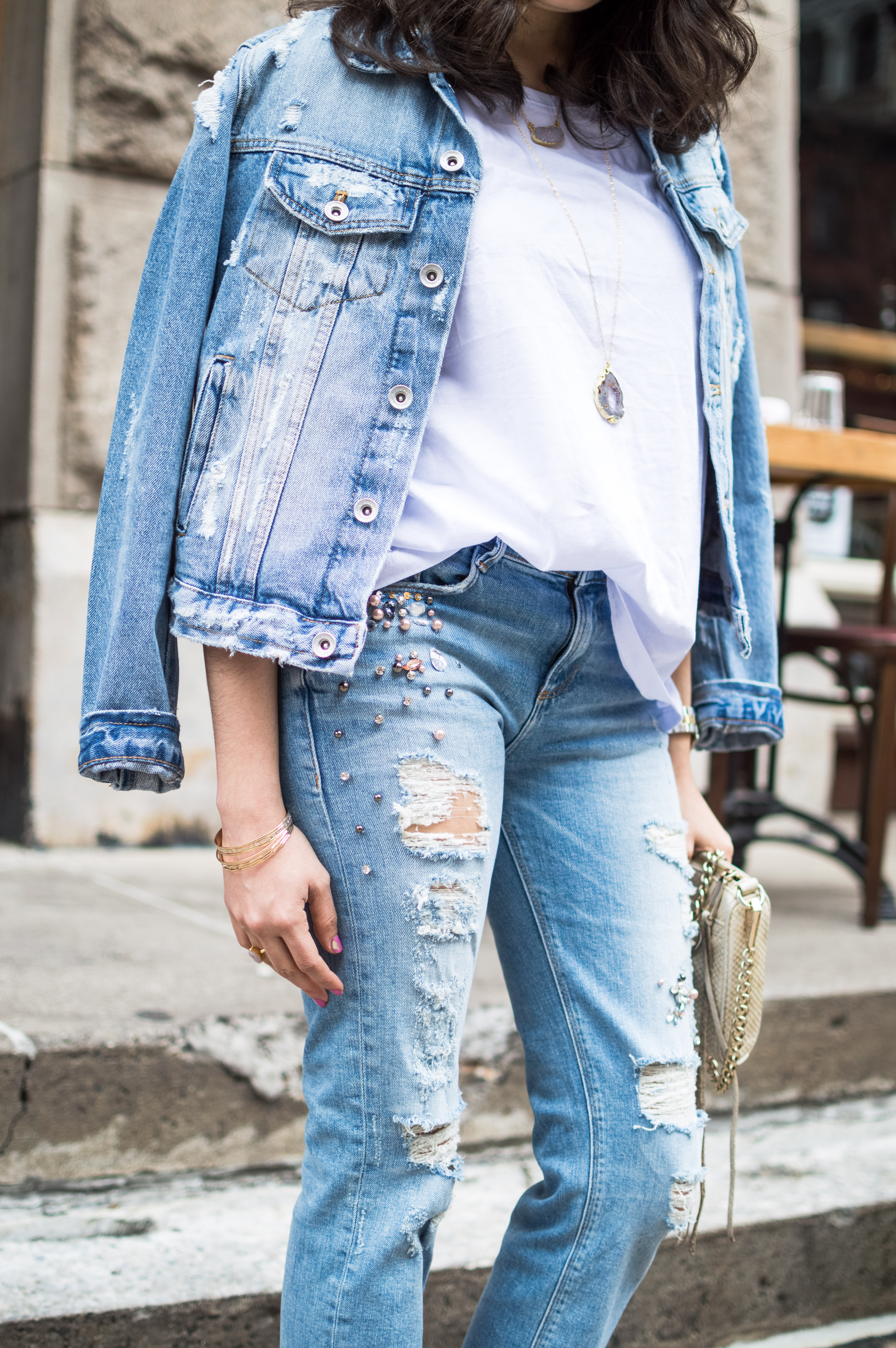 I finished off styling this look with my favorite white loafers, threw my (also distressed) demin jacket over my shoulders, and topped it off with oversized, mirrored aviators.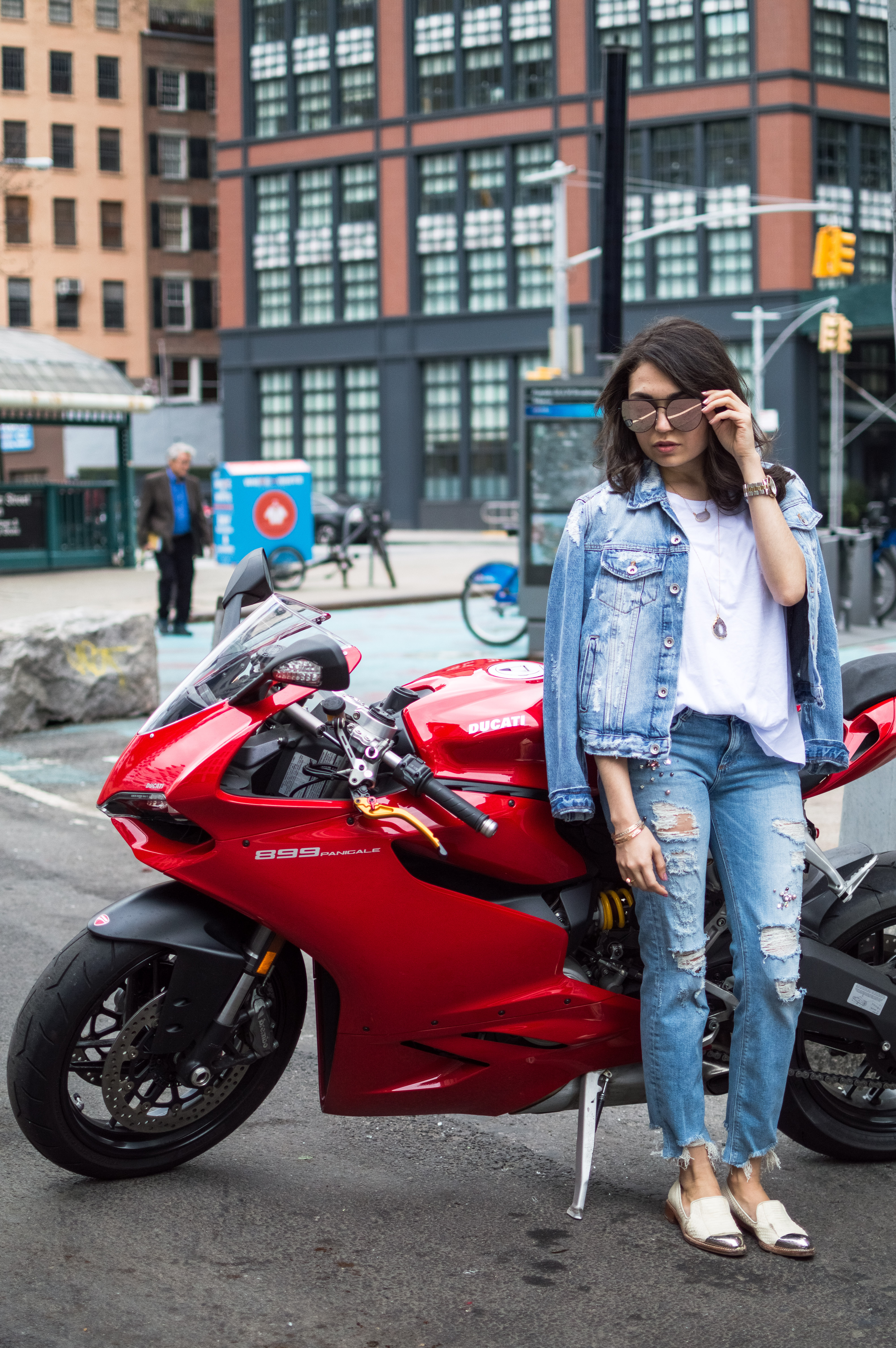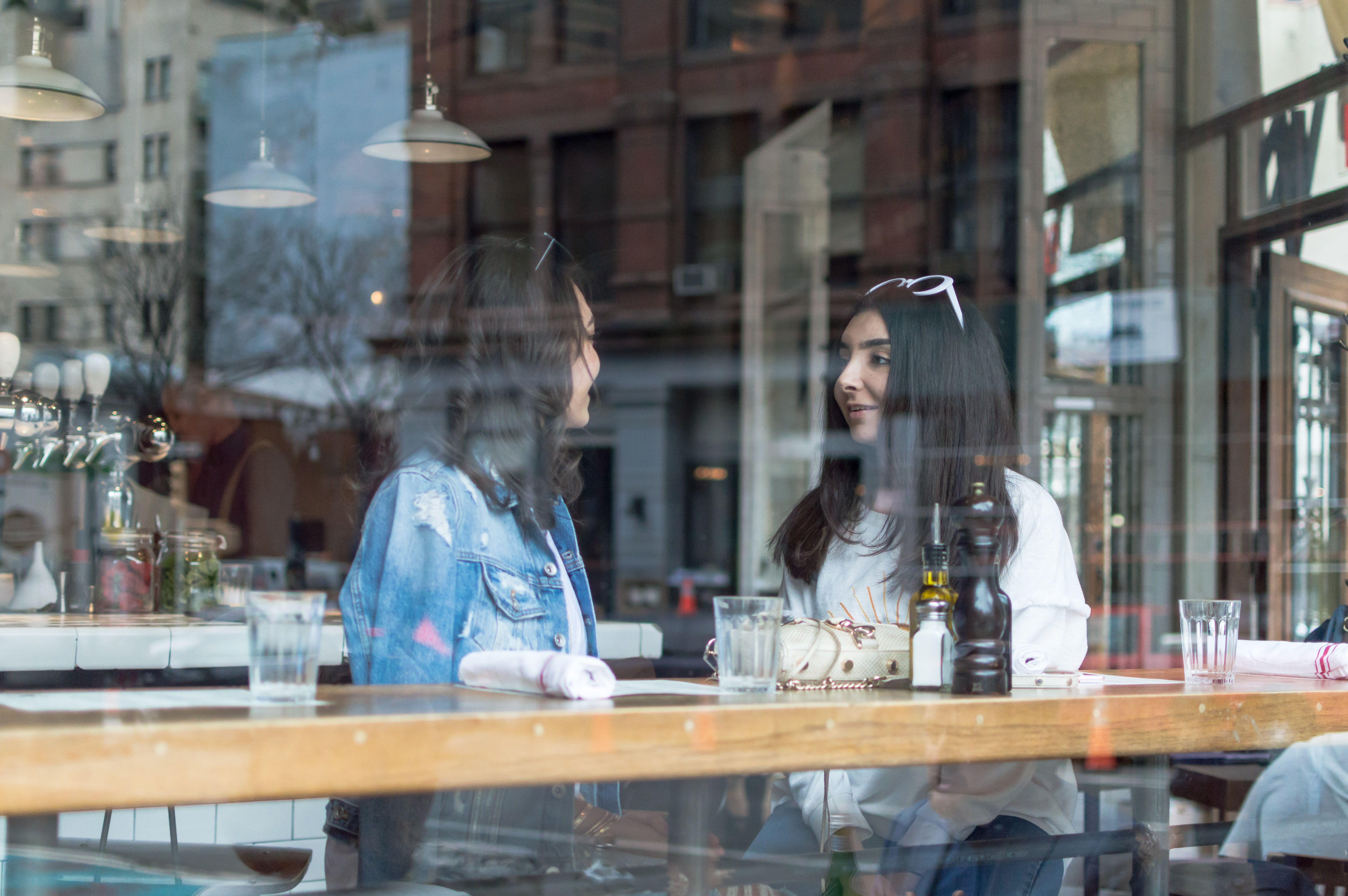 Fun fact, Aryana was with me during this shoot! 🙂  Miss having you on the blog seestor!  You can shop my complete look below!
Photos C/O Tiffany Chen.
XoXo,