Hello my lovelies!  Can you believe it's about to be Memorial Day weekend already?  That means it's almost time for my favorite season… S U M M E R!  The grind never stops for me though, and with the new season comes a new set of goals and habits to cultivate.
For the last few weeks I have been waking up at 5:30 a.m. every. single. morning.  I get up, meditate, and start on that grind.  I work on something each morning that will help me grow my brand.  It might even be sending a few emails, but I LOVE IT.  I feel better, I'm more focused, and it's such a genuine feeling of accomplishment to begin the day with.  Plus, I hear it's the habit of legends. 😉  All the people I look up to, those who have made a positive impact in the world, and who also happen to be on the covers of Forbes (the dream!), wake up around this time.  Richard Branson, Indra Nooyi, Jack Dorsey, Michelle Obama… all early risers!  (I'm even trying this at 6 a.m. 😉 )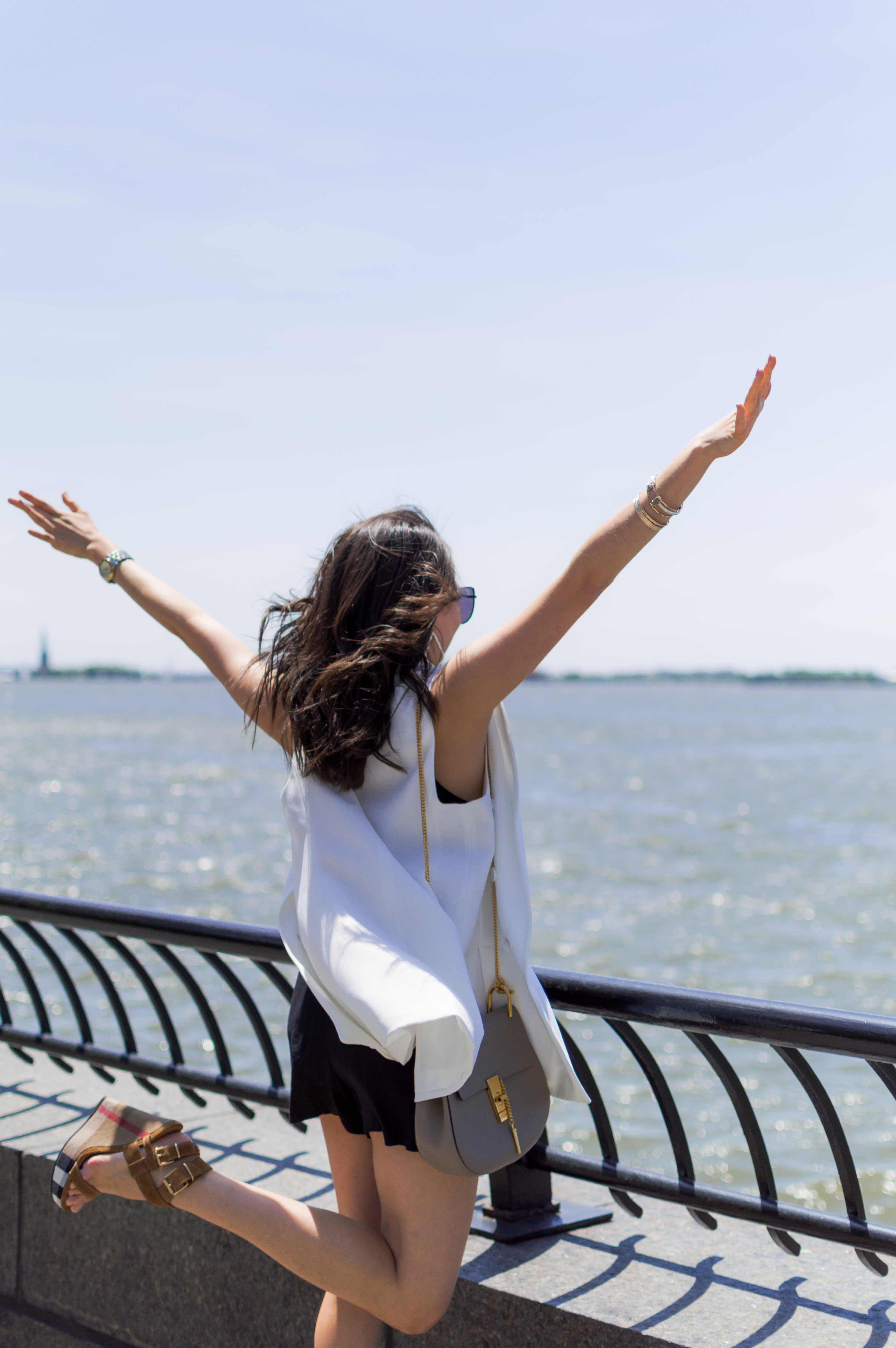 I once read, "If your life was a book what would this chapter be called?"  I'm calling this one RISE.  Because I am consistently rising above everything that is pulling me back.  I'm not perfect, I still have days where I feel lazy or let my negative thoughts affect my mood.  But the change comes from bouncing back after.  We can't beat ourselves up for wasting a day, otherwise it turns into a vicious cycle of negative thoughts.  I've really taught myself to brush off those less favorable moments and continue hustling.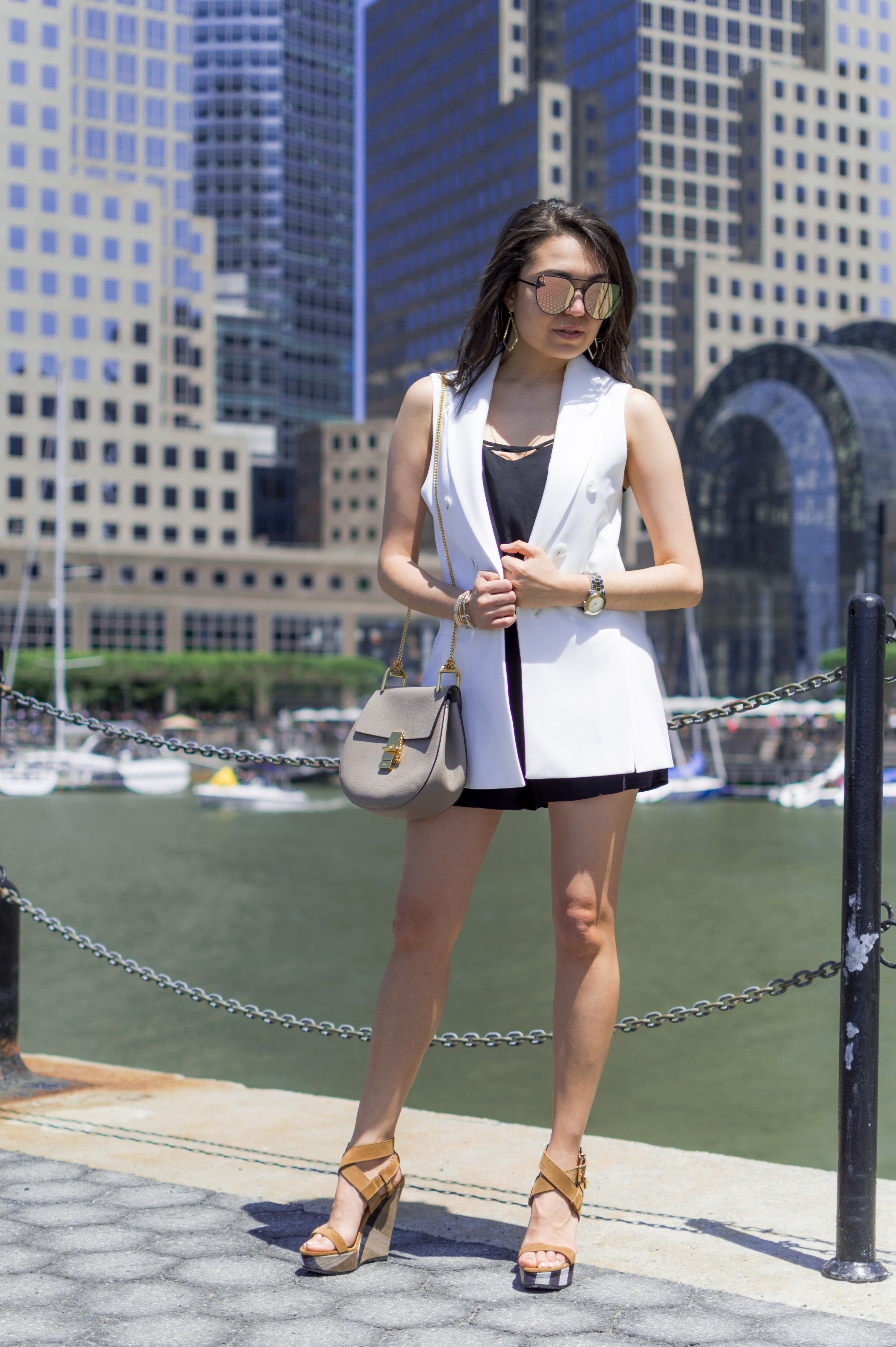 All of this goes back to one of my favorite topics, gratitude.  Expressing gratitude changes EVERYTHING and I really can't emphasize that enough.  It is such a blessing to have another day to conquer and accomplish your goals, to make others smile, to positively influence the world around you.  There's already enough negativity out there, so why shouldn't we be the grateful ones who do something about it?  Gratitude will help cultivate that positivity and that in itself will motivate you.  Trust me. 🙂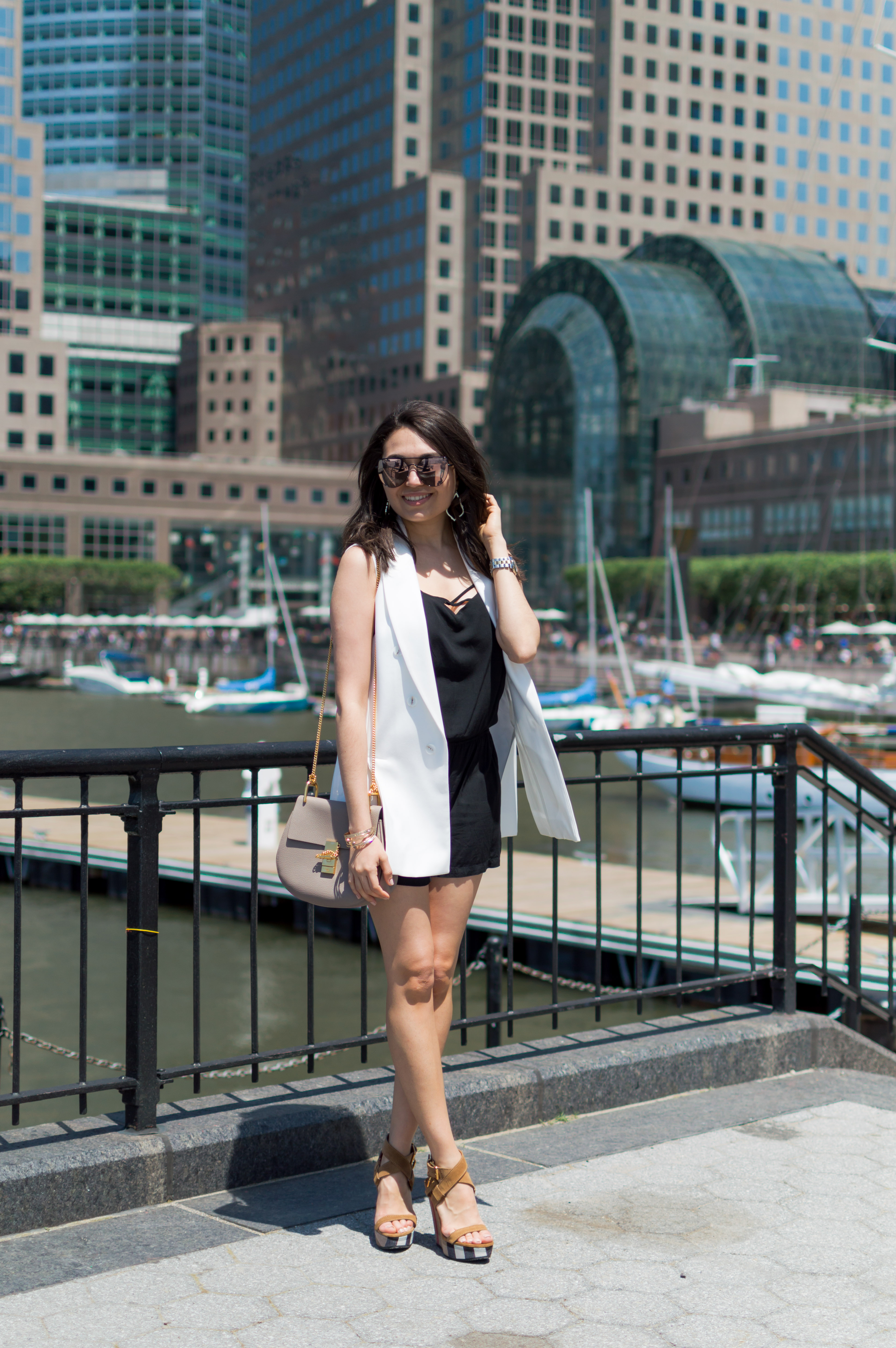 Moving onto the ~*LEwK*~ …how funny are my picture captions, LOL!  Can you tell I've been having fun this morning?  My A1 photographer Tiffany was cracking me up during this shoot, the first thing she said was, "This is so Miami!"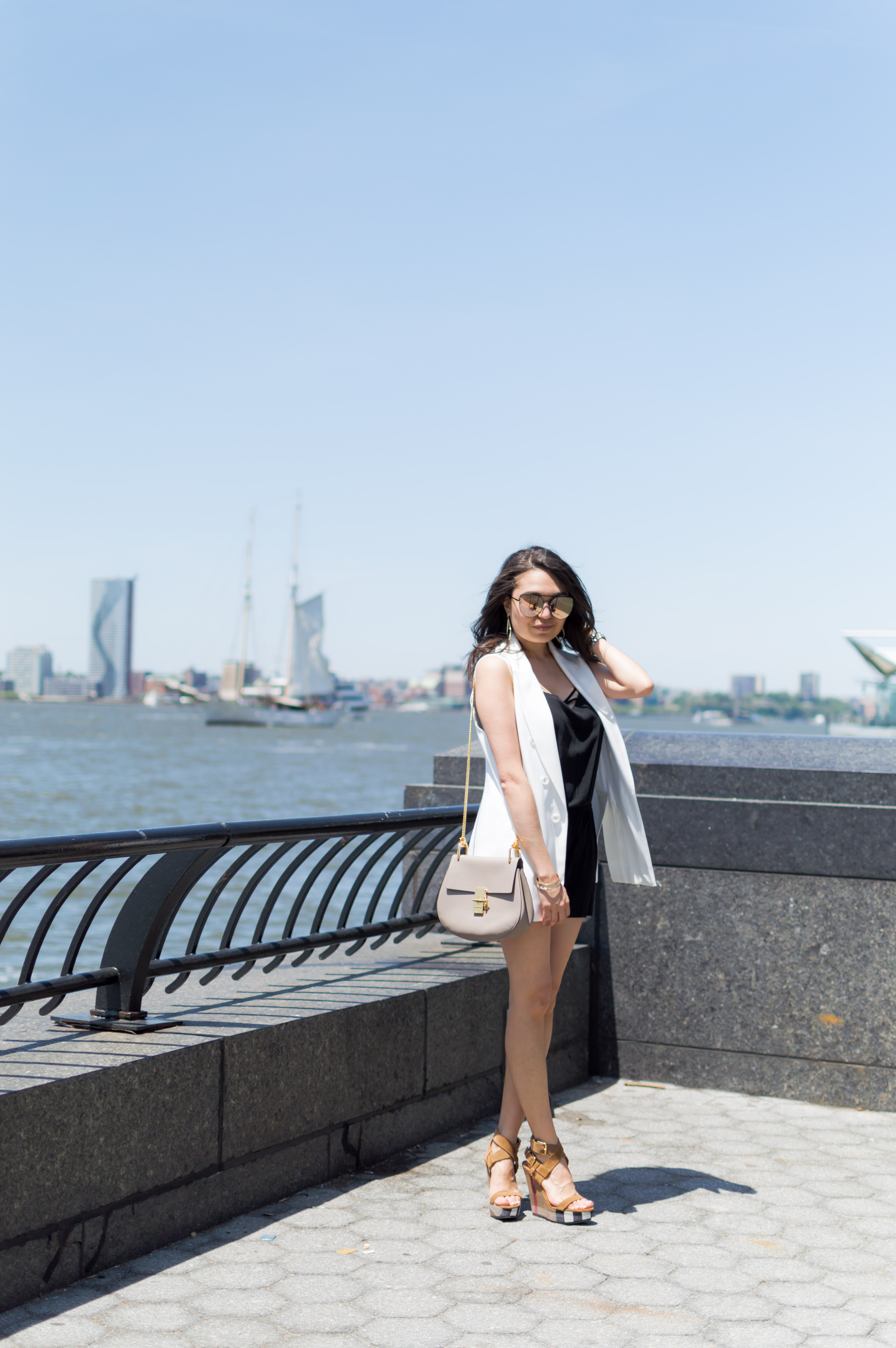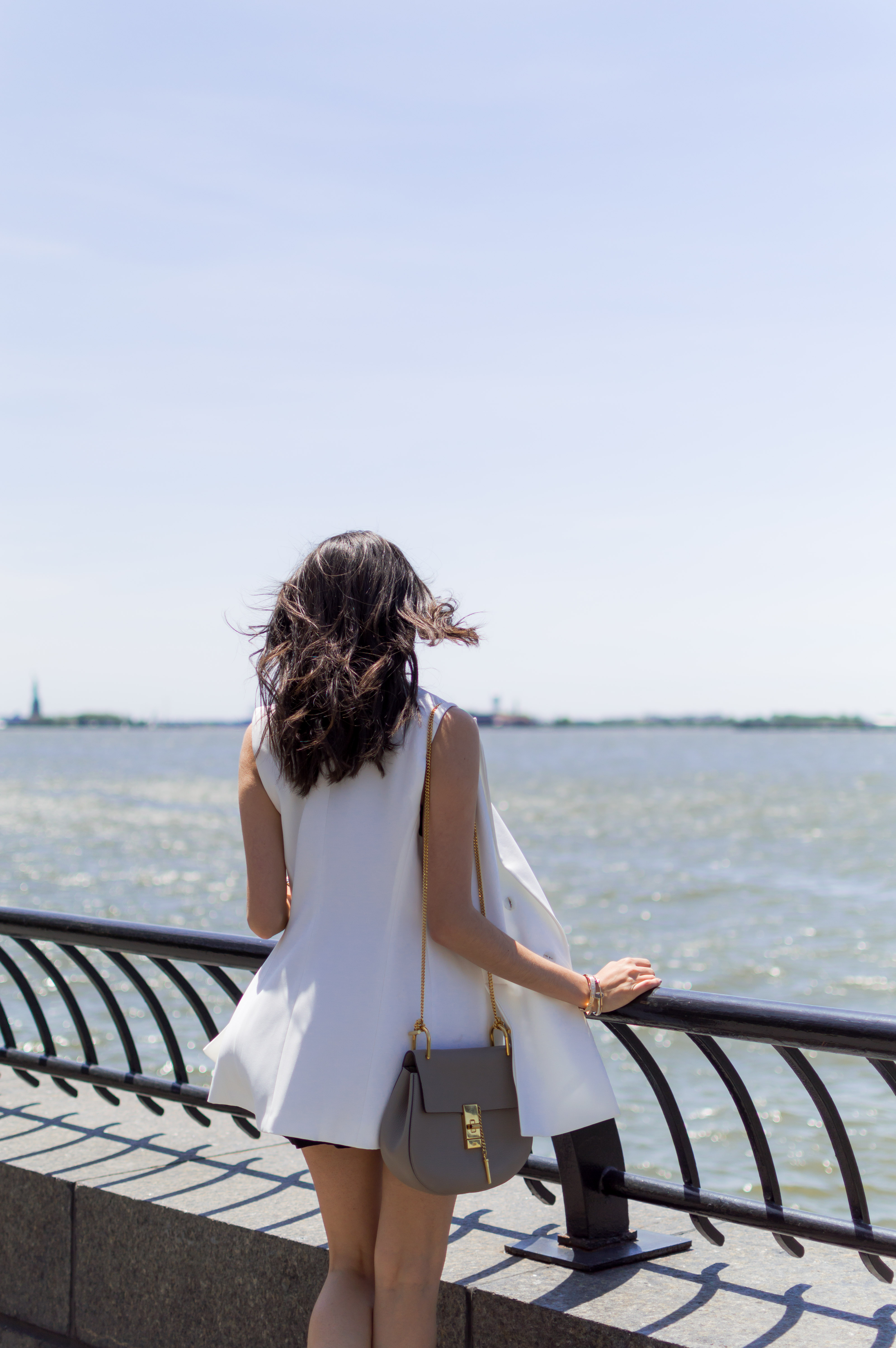 We took these in my neighborhood, Battery Park City, right on the marina so I can totally agree with the Miami vibes.  I'm OBSESSED with this sleeveless blazer, or vest as normal people say, from Zara.  Y'all know white is my favorite color to wear and I can't wait to wear this piece all summer long.  I threw it over an otherwise pretty basic black romper then dressed it up with my wedges and new baby, my Chloe Drew!  For an extra statement I threw on oversized mirrored sunnies and some gold jewelry.  You can shop the entire look below!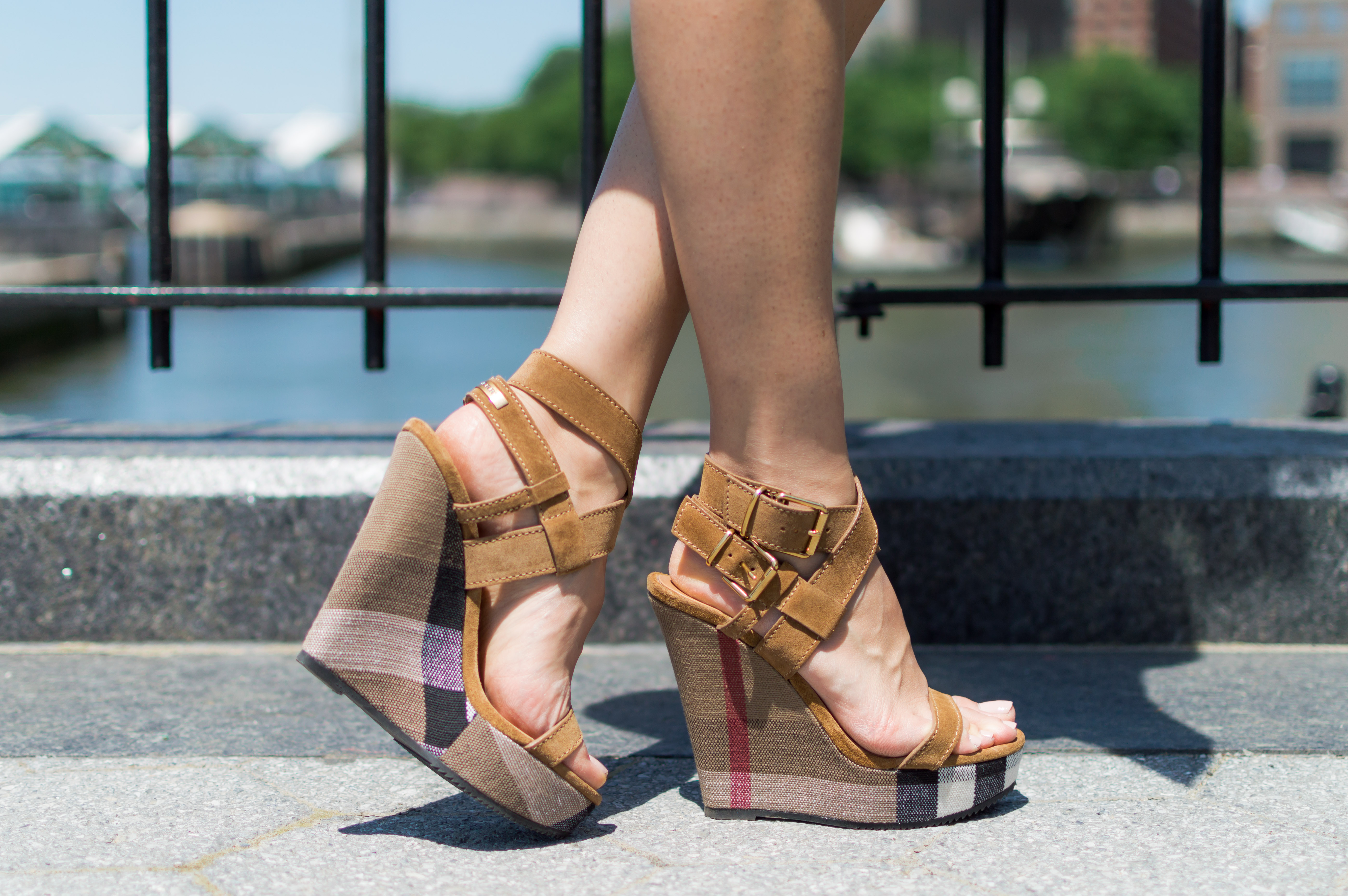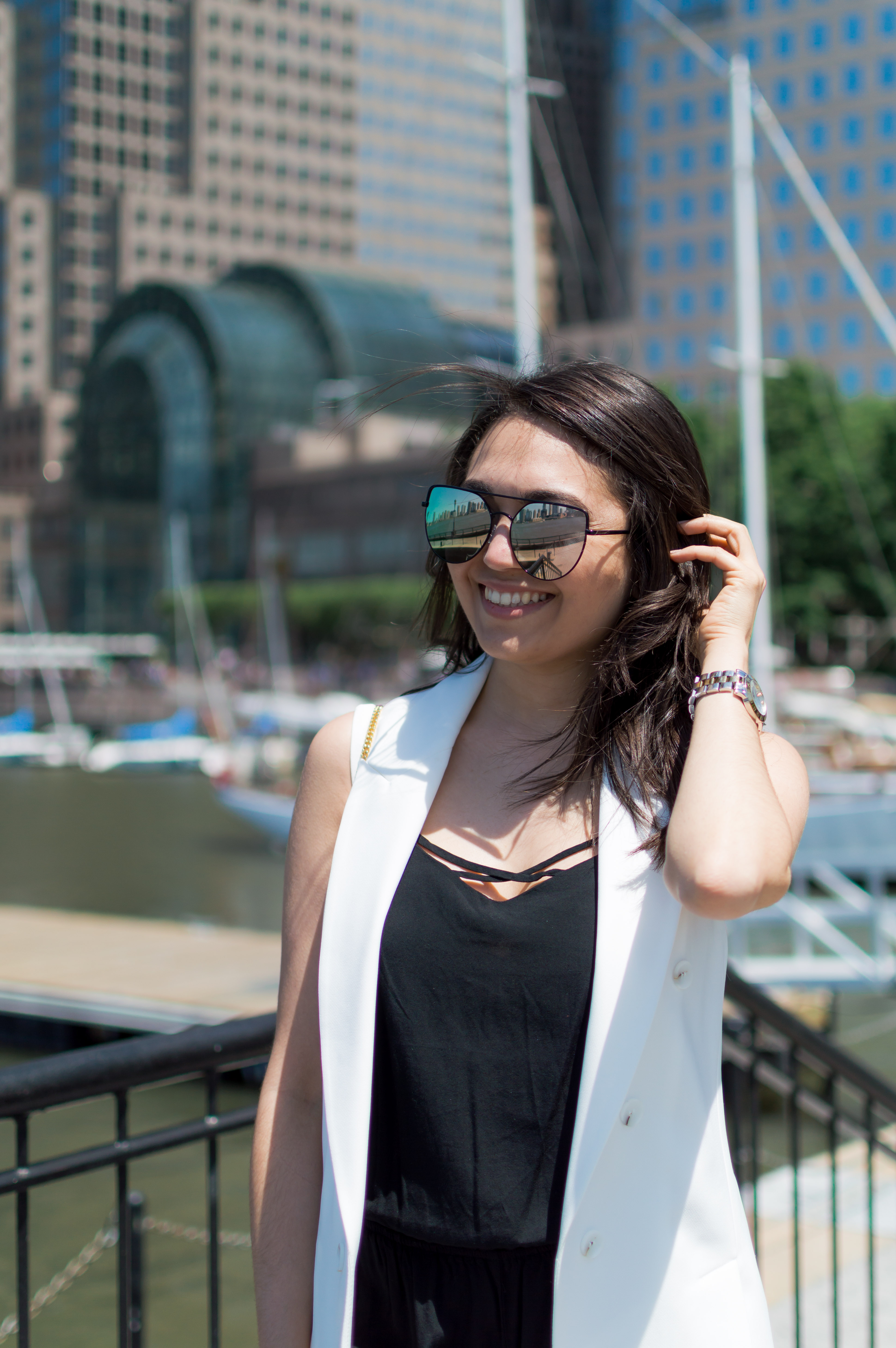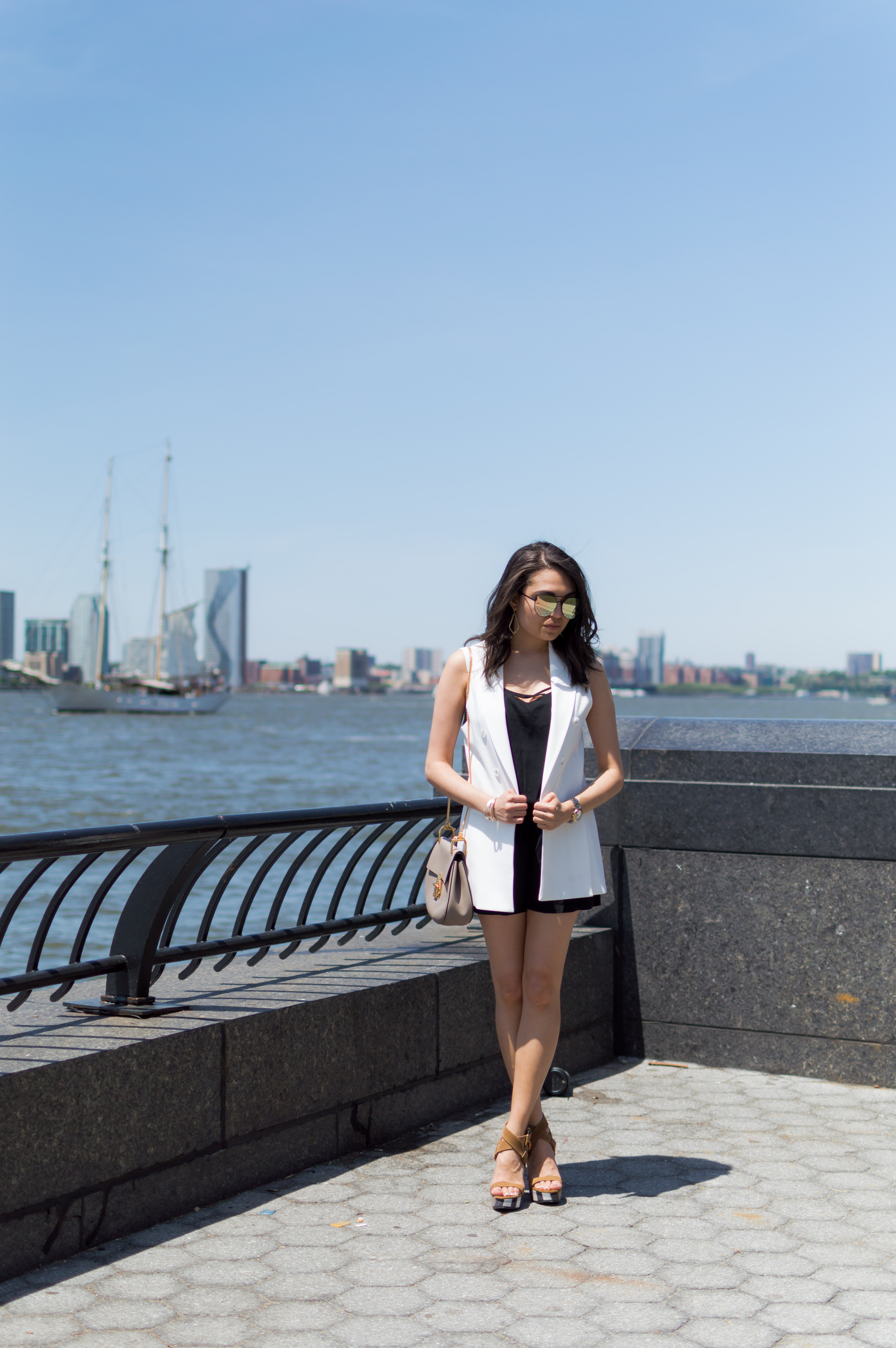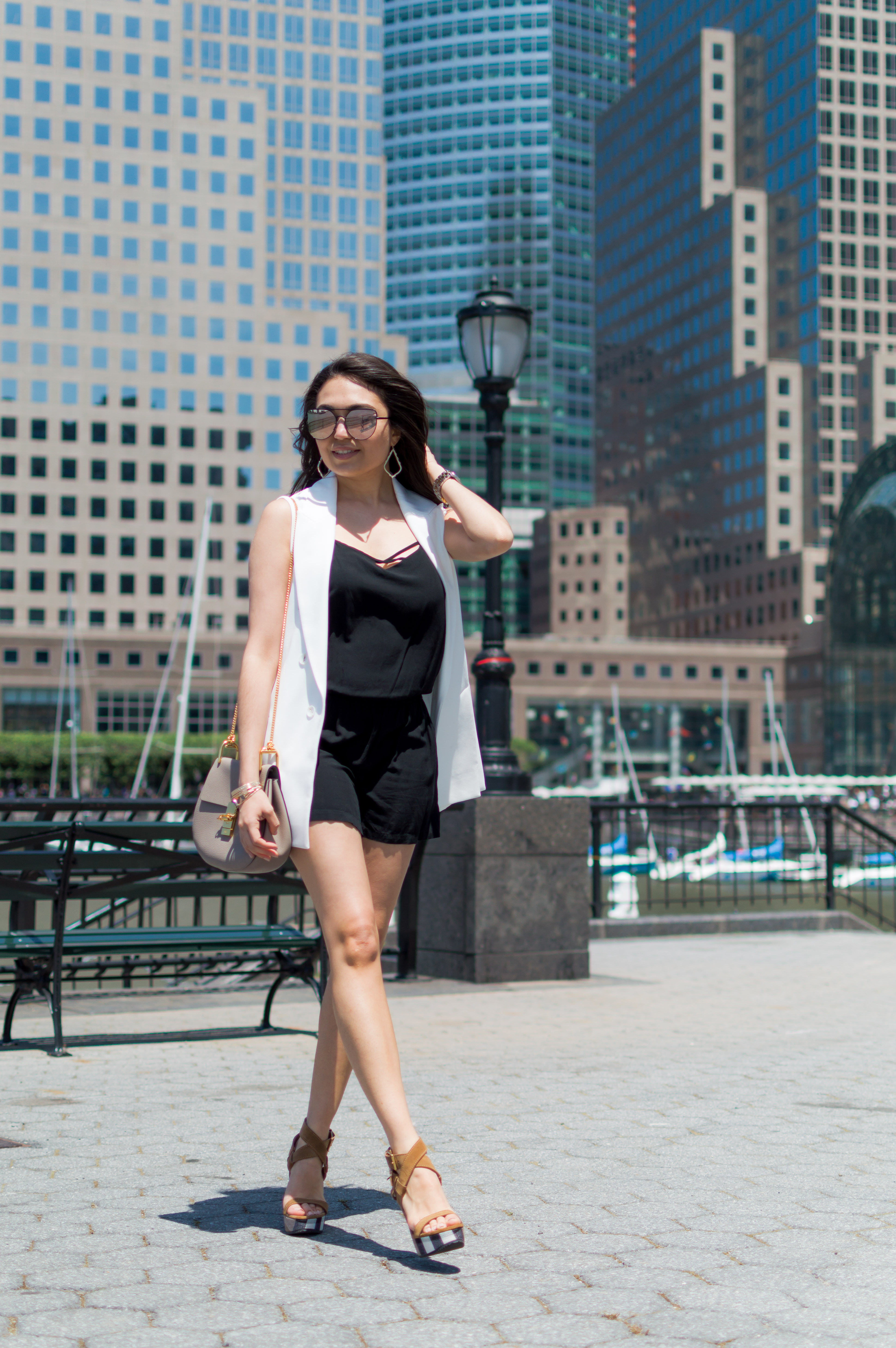 I love my neighborhood so much, especially the waterfront.  I go for walks multiple times a week (weather pertaining) and it's become my peaceful place.  I love feeling the water's breeze and taking in big breaths.  This is where I've come to express most of m gratitude. 🙂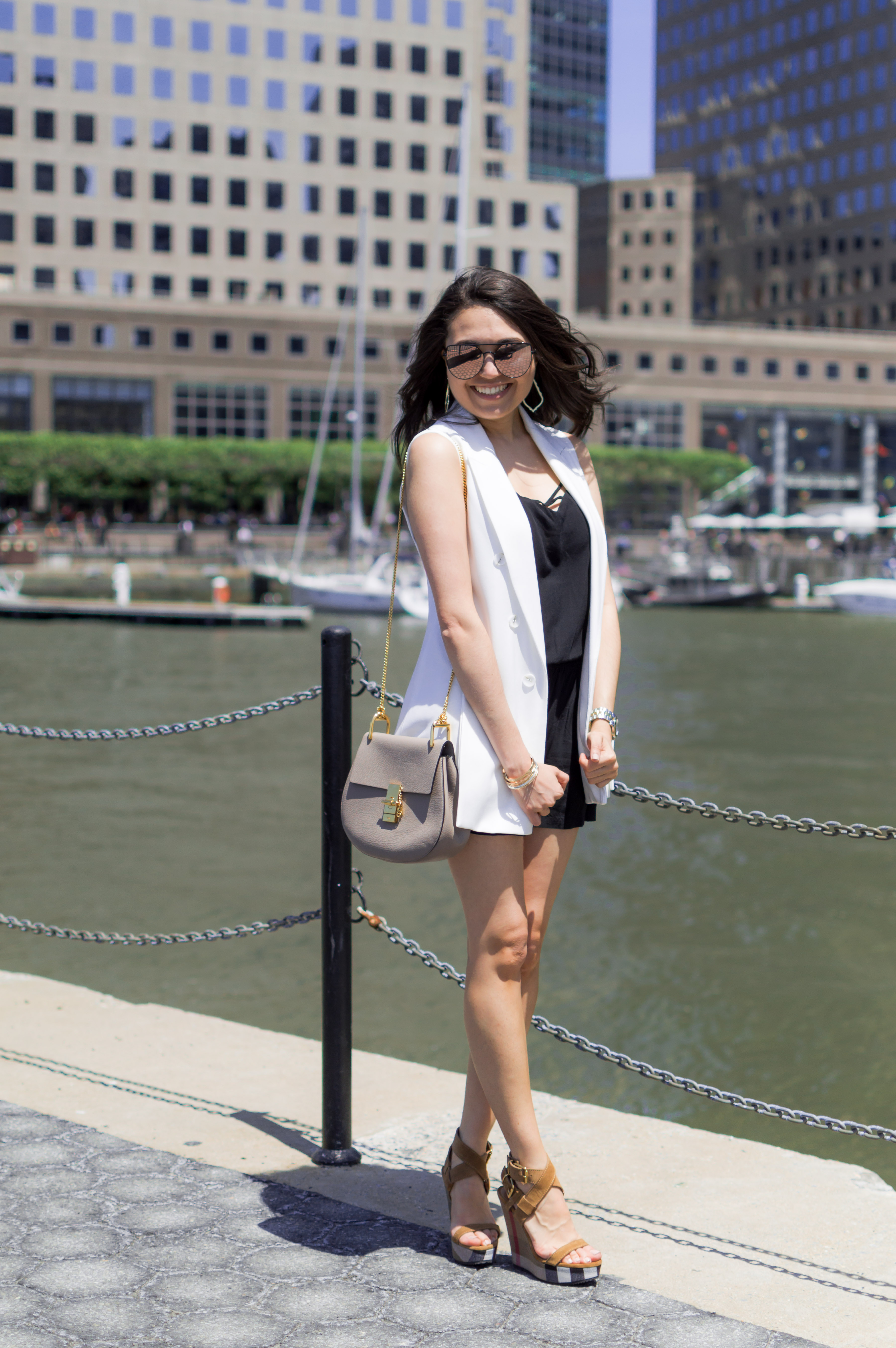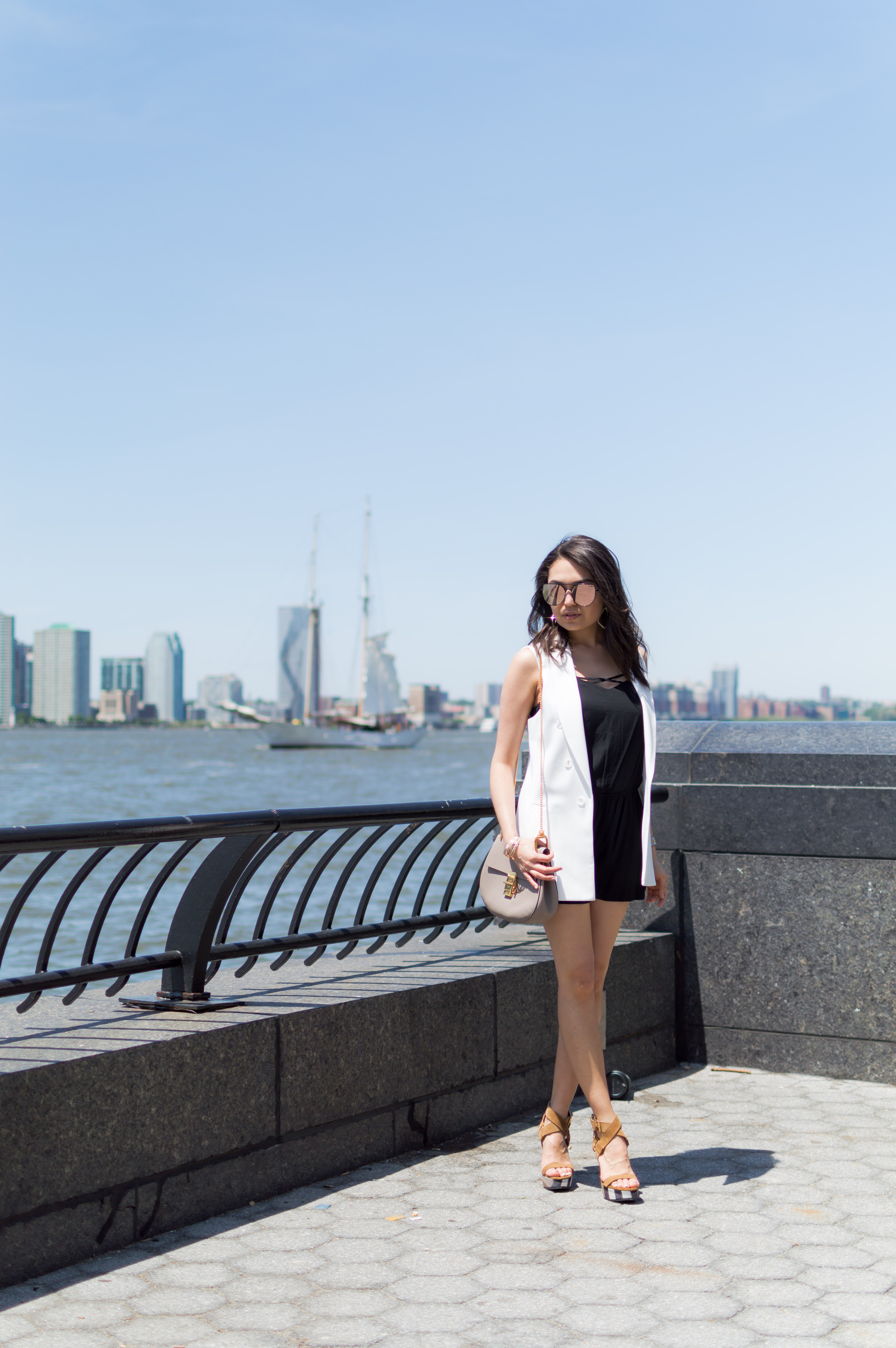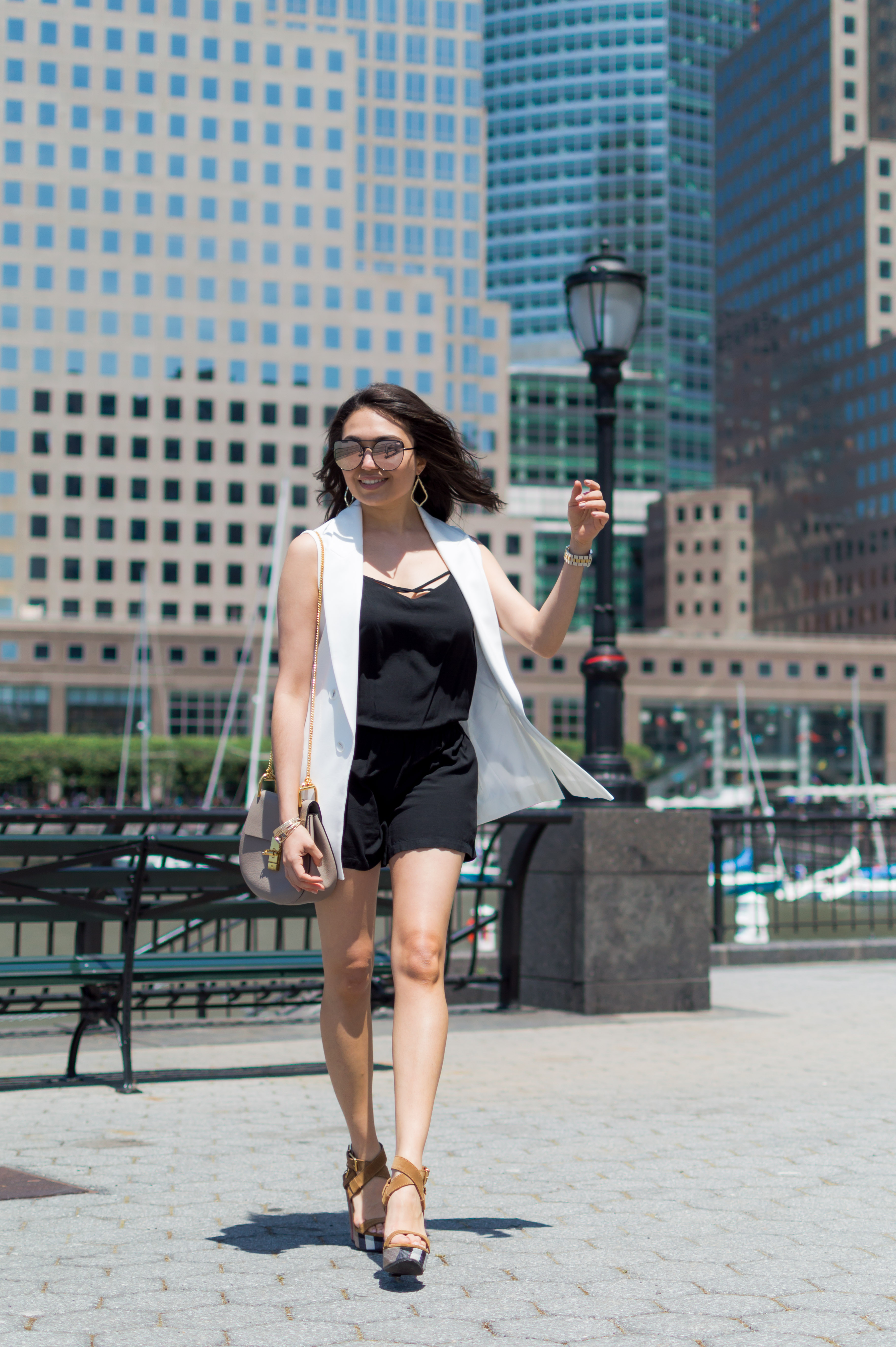 That's all I have for you today.  What habits are you trying to cultivate with the new season?  You can shop my entire look below! 🙂
XoXo,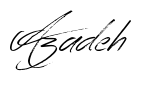 Photos C/O Tiffany Chen