Sustainable Spotlight: ARKINS
As you may or may not have seen by now, I'm hosting a show for Glamour all about Kylie Jenner!  I'm pretty much taking a deep dive into her appeal and what makes her so influential.  The second episode dropped today and it was all about her lips.  I knew going into this episode there was only one expert I would even consider speaking with, Dr. Simon Ourian.  He is not only the doctor responsible for Kylie's famous pout, but also one of the best cosmetic surgeons in the entire world.  I've been a huge fan of his for years and I've always said I would never let anyone touch my face unless it was him!  Interviewing him has been one of the highlights of my journalistic career and I truly believe in many ways I manifested it.  And no lie, sitting in his chair and having him assess and measure my face is something I can now cross off my bucket list, haha!  The second I sat down he told me I sleep too much on my right side (true) and that I grind my teeth (also true!).  I have to give a huge thank to Dr. Ourian and the Epione family.  His entire staff was so generous and accommodating.  Even though our crew took over the entire second floor of his practice, there was never a moment where anyone hurried us or made us feel like an inconvenience.  It's really rare to see an entire office that happy, but that just shows what a great boss they all have!
https://www.instagram.com/p/ByIhBzAA4XO/
Before I went out to LA for our interview, sustainable brand ARKINS hooked! me! up! with some really chic pieces to wear out there.  I ended up wearing this beautiful white jacket on camera for the interview and I'm so excited I was able to represent my own ethos and a sustainable brand throughout!  I knew the ARKINS is sustainable, but after doing some research I discovered they cover so many of the United Nations Sustainable Development Goals!
SDG 8: Decent Work and Economic Growth
Ensured fair pay for all their workers with safe working conditions and the ability to unionize
SDG 12: Responsible Consumption and Production
They use GOTS Certified Organic Cotton
They also work with up-cycled materials
Plastic free packaging— boxes are made from recycled material and the tape is biodegradable
SDG 13: Climate Action
Fibers are harvested in pesticide-free environments
Water runoff is pure and free of toxins
SDG 15: Life on Land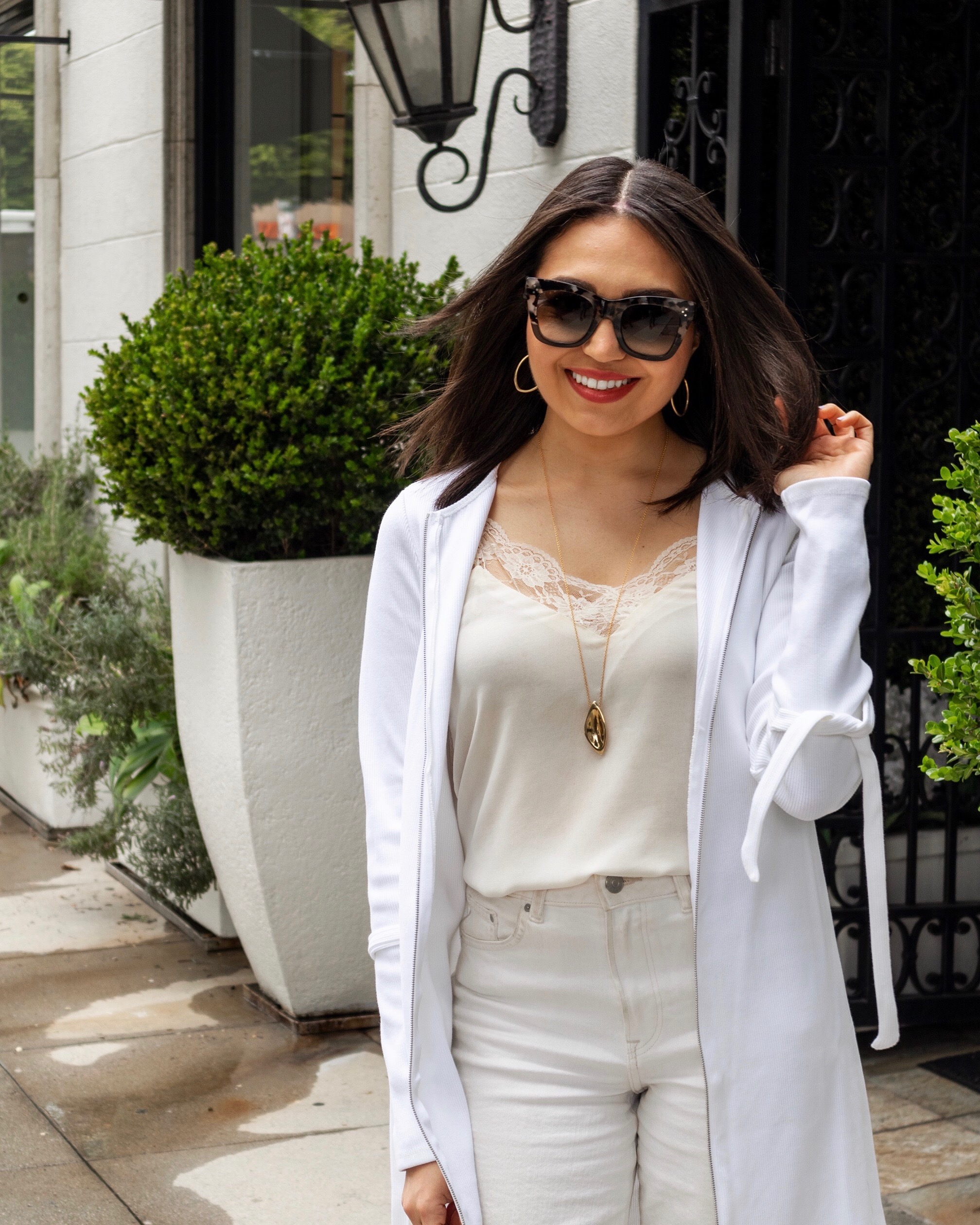 ARKINS wasn't the only sustainable brand I wore throughout the interview. SOKO, my absolute favorite conscious jewelry brand, also pulled some pieces for me!  SOKO's work is truly incredible.  They work with artisan entrepreneurs globally(!) and empower them to build their businesses, sustainably increase income, and best of all, promote heritage techniques using sustainable materials.  You can learn more about SOKO from this blog post.
I've been on such an ARKINS trip lately, I wore another stunning piece of theirs at a blogger brunch last week and received so many compliments on it!  I just love neutrals so much!  Did you know that by investing in classic, versatile, and long-lasting pieces, you are already contributing to the conscious fashion movement?  I can wear both of these ARKINS pieces for years to come in so many different ways because they match everything and won't go out of style.  Slow fashion! 🙂
https://www.instagram.com/p/BxshEAoBhgO/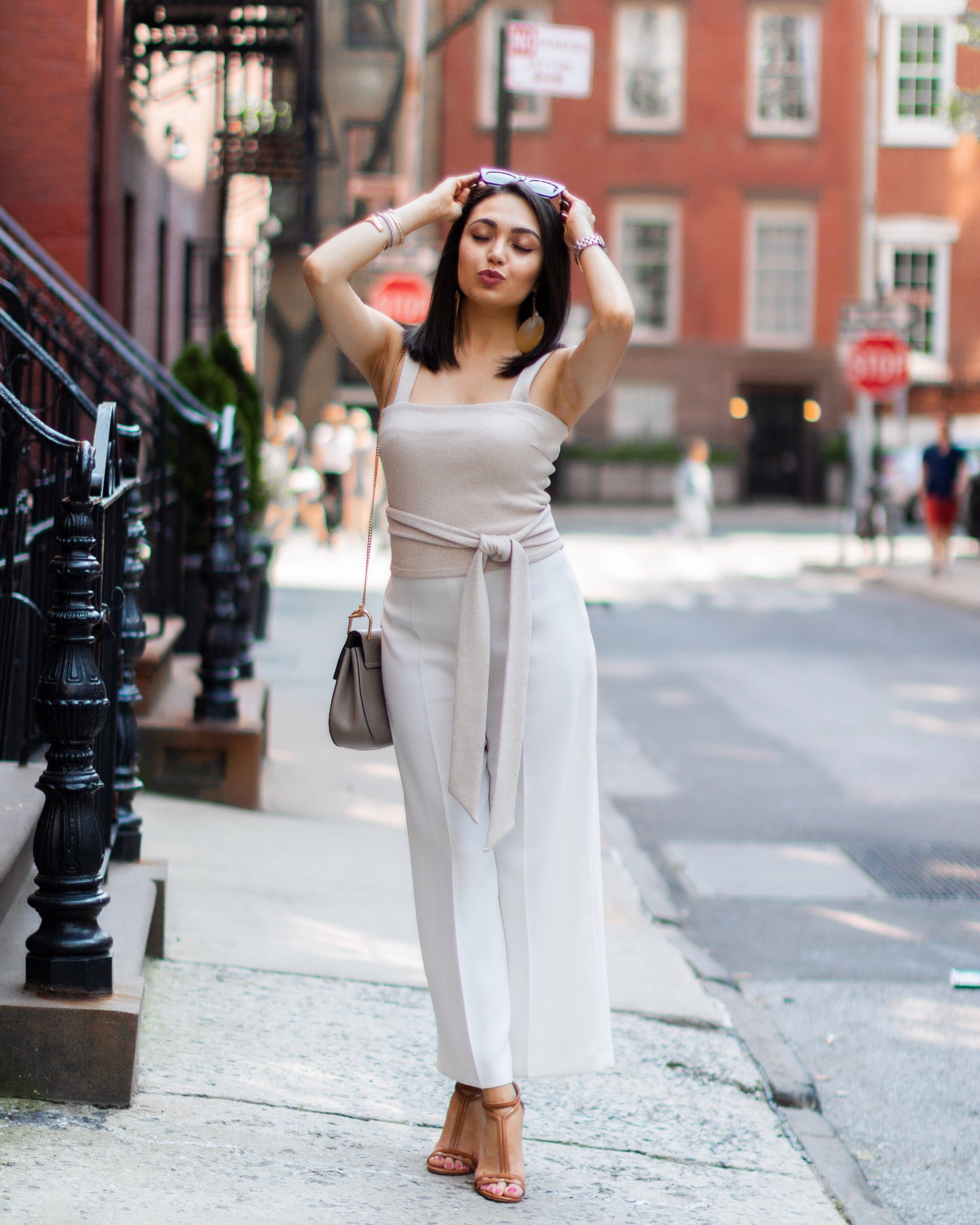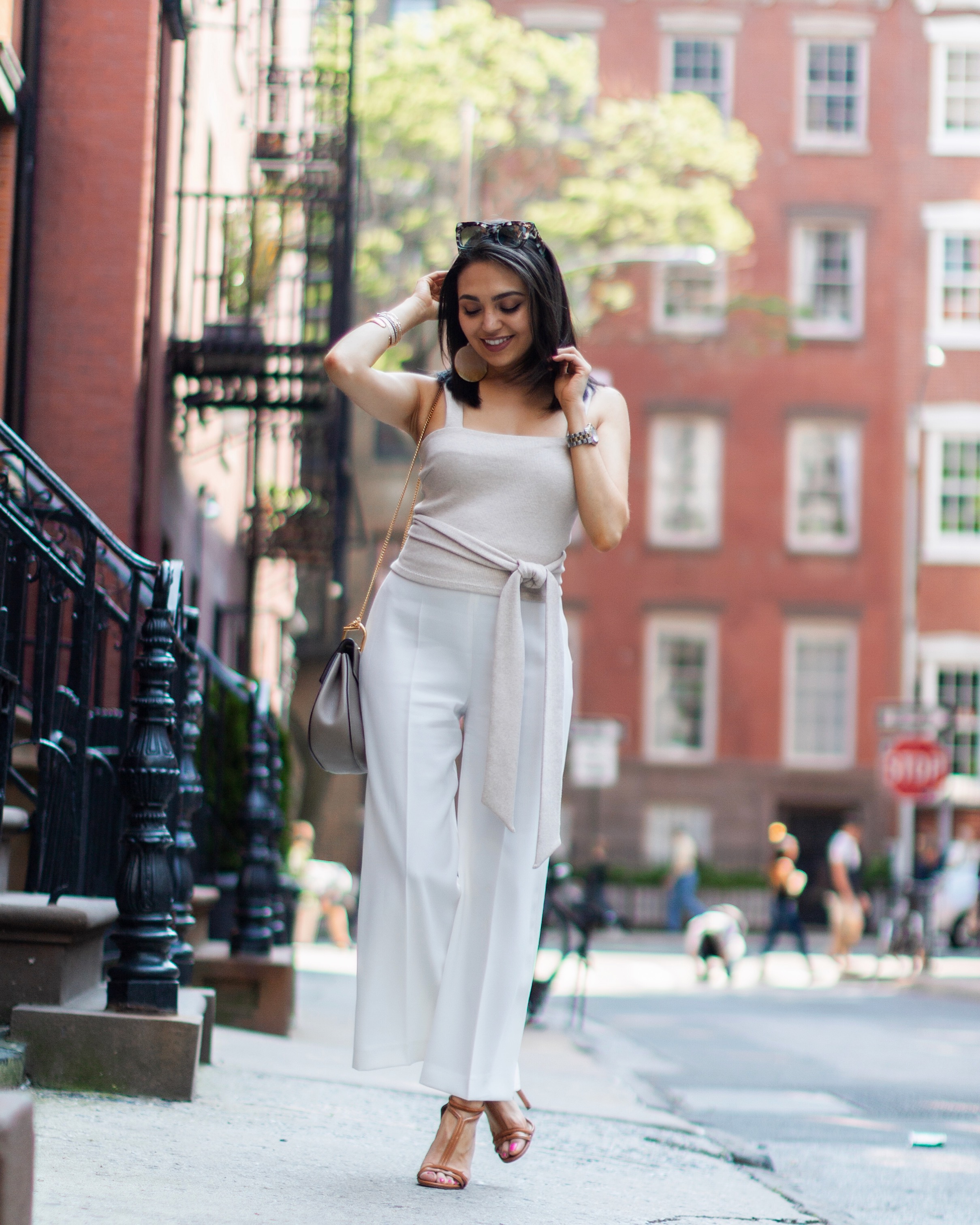 If you're wondering about the gorgeous earrings I'm wearing here, they are from another sustainable brand, Alajas.  Alajas is based here in New York City and made from sustainably sourced pearls and shells!  Their ethos is all about conscious consumerism and I recently learned that sustainably sourcing from oyster farms naturally filters nitrogen and heavy metals, creating a natural bio-solution for polluted water.  How cool is that?  Alajas is also a women operated business (their founder Kathleen is the SWEETEST!) and only works with skilled female artisans. 🙂
Wishing you all a beautiful weekend! Be sure to check out the latest Kylie episode below!
XoXo,